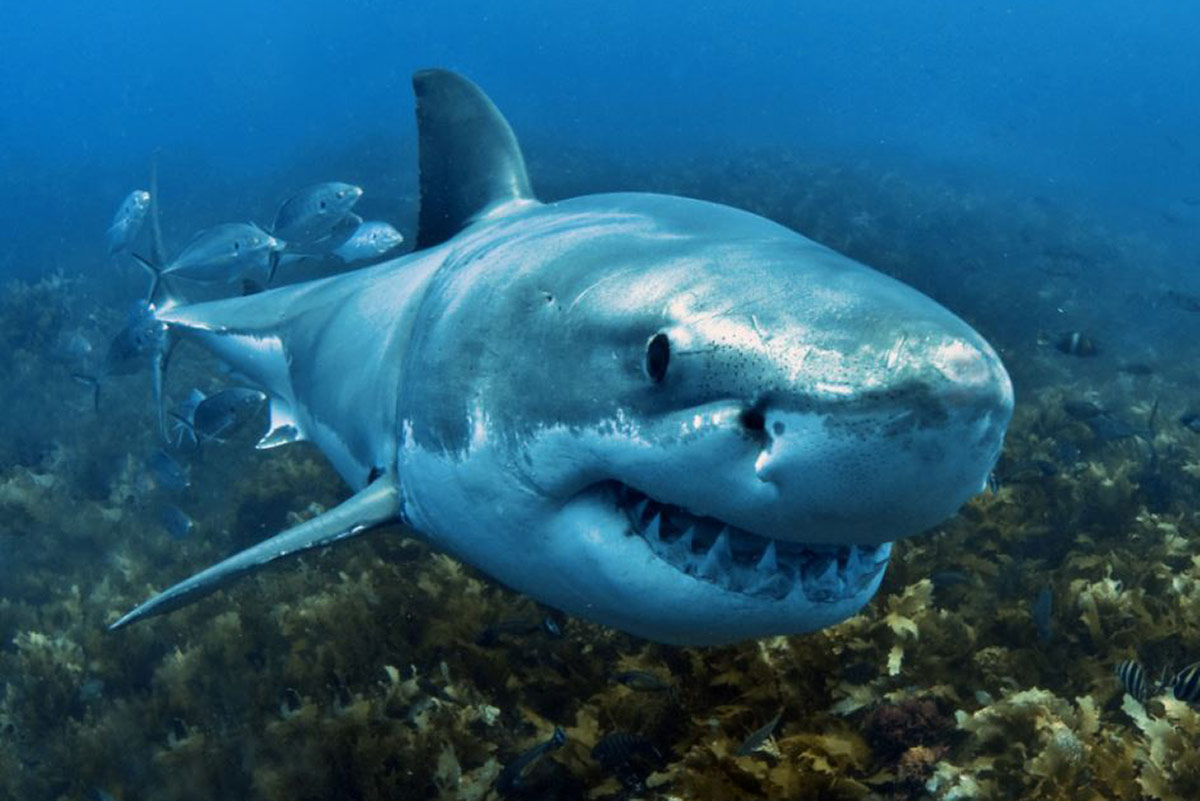 Marine Research Creates a Shark Repellent
Sharks are rumored to not like being punched in the nose when they are about to go after their target. While the idea seems plausible, not too many people have gone out of their way to confirm the myth with an actual contact event. However, now work by marine scientists may very well have found a way to apply a technological punch to the nose to fend off sharks from fishing harvests.
Dubbed "SharkGuard," scientists built a unit that can run off of battery power, and it gives an emitted pulse in the water. The signal works as an electrical charge sent out that sharks are sensitive to, particularly in an organ known as the ampullae of Lorenzini. The goal is to use the device as a deterrent, fending of the usual number of blue sharks that end up as bycatch in tuna fishing nets and commercial gear. The other species also caught and not wanted tends to be stingrays. Both end up being killed and thrown back in the water without any harvesting use whatsoever, a total waste of biological life.
However, with SharkGuard applied to a net or hook, an intentional electrical pulse is sent out in the water repeatedly every other second. The effect is an overstimulation that specifically affects the sharks, right in the nose and mouth. It's too much all at once for the shark's sensory system, so it goes in the opposite direction, away from the signal source.
Of course, the SharkGuard device is still going through prototyping and testing for further refinement. Dr. Phil Doherty is leading the work, and he notes that while the SharkGuard has been successful in applications at deterring sharks, there's still plenty of room for improvement. The evolvement strategy now is to tune the device for specific species versus just sharks or just stingrays. By being able to configure the SharkGuard, it could then be applied in far wider scenarios.
From an immediate need perspective, bycatch killing has been a serious problem. It has also been a major contributory cause to more than 70 percent of sharks and stingrays being terminated since 1970. This isn't a small, singular net issue either; the typical commercial fishing line can stretch some 30 miles. As each branch line of the net flails in the water, it catches victims. The goal is to attach a SharkGuard to each one, preventing further unnecessary kills.
Expectations peg the production release for SharkGuard to likely be in 2024. The end product has to be small enough and affordable that fishermen will use it on a regular basis. It also still needs to retain its effectiveness with size changes to prevent further significant kill-off of sharks and rays. Further improvements might even be able to work without a battery source as well.

Salton Sea's Lithium Bonanza: A Boost for Electric Vehicles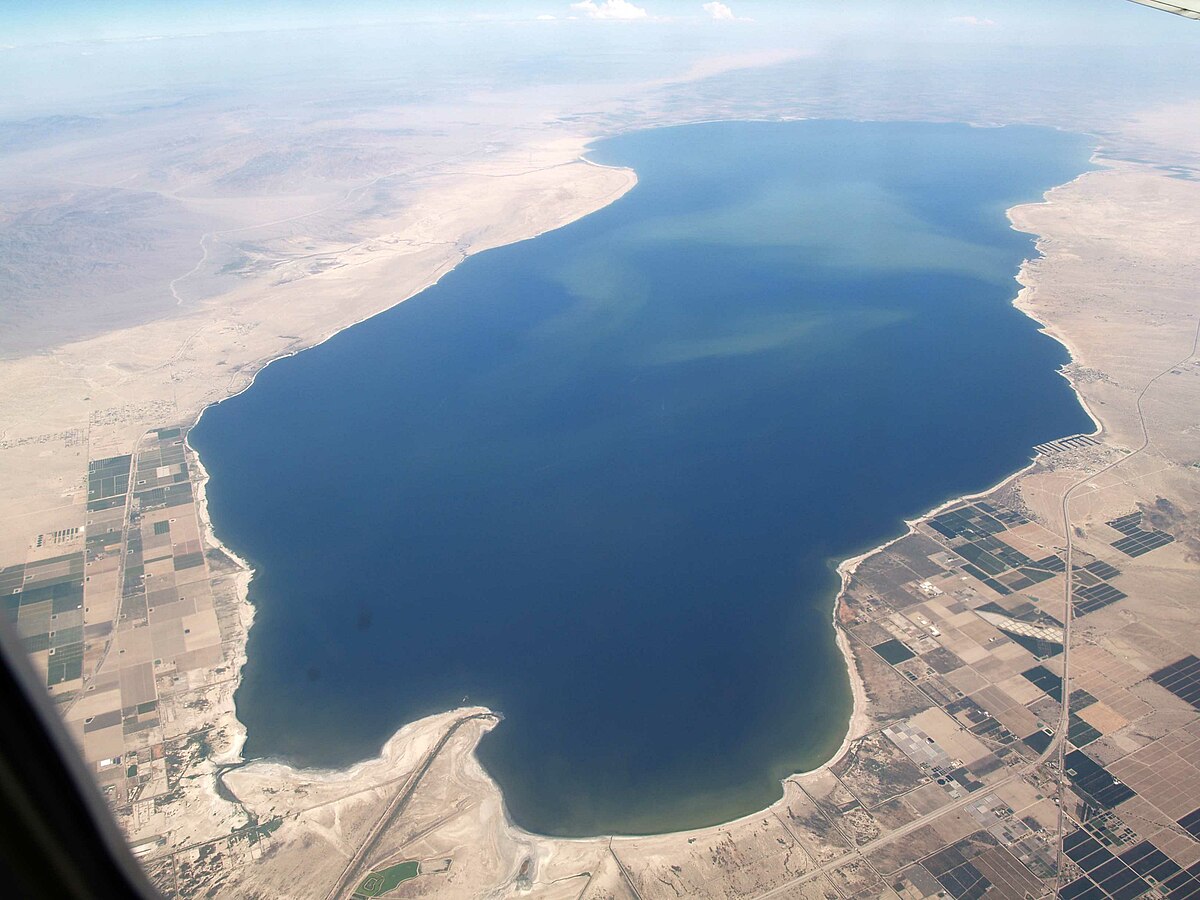 In a surprising turn of events, the Salton Sea in California, one of the largest lakes in the state, is making headlines for holding more lithium – a key component in electric vehicle batteries – than previously estimated. This newfound source of "white gold" beneath the lake's southern end presents a significant opportunity for the electric vehicle industry.
Recent federal analysis, led by researchers at Lawrence Berkeley National Laboratory, has unveiled a hidden treasure beneath the Salton Sea's surface. Deep in the hot fluids beneath the lake's southern region lies a reservoir of valuable lithium, a mineral essential for manufacturing electric vehicle batteries. The analysis suggests that a whopping 18 million metric tons of this precious resource could be extracted from the underground pool, separate from the lake's surface.
Termed as "white gold" due to its crucial role in powering electric vehicles, lithium is in high demand as the world shifts towards sustainable transportation. Alex Prisjatschew, an engineer with the U.S. Department of Energy, which funded the analysis, revealed that this estimate is the first public documentation of the potential lithium bounty at the Salton Sea. The projected 18 million metric tons could translate to approximately 382 million electric vehicle batteries.
The revelation that the Salton Sea holds such a substantial lithium reserve is groundbreaking for the electric vehicle industry. With fewer than 300 million cars and trucks registered in the United States, the potential to produce over 380 million electric vehicle batteries is indeed a game-changer. This discovery brings new hope for meeting the increasing demand for lithium as electric vehicles become more prevalent and critical in the effort to reduce carbon emissions.
The availability of vast lithium resources at the Salton Sea not only promises economic benefits but also contributes to environmental sustainability. As electric vehicles gain prominence in the transportation sector, a reliable and domestic source of lithium is crucial for reducing dependency on foreign markets and ensuring a stable supply chain.
The Salton Sea's unexpected role as a significant lithium reservoir marks a new chapter in the transition to cleaner and greener transportation. With ongoing advancements in electric vehicle technology, the newfound abundance of lithium provides an optimistic outlook for the industry's growth. As researchers and companies explore ways to extract and utilize this "white gold," the Salton Sea could emerge as a key player in shaping the future of sustainable transportation.