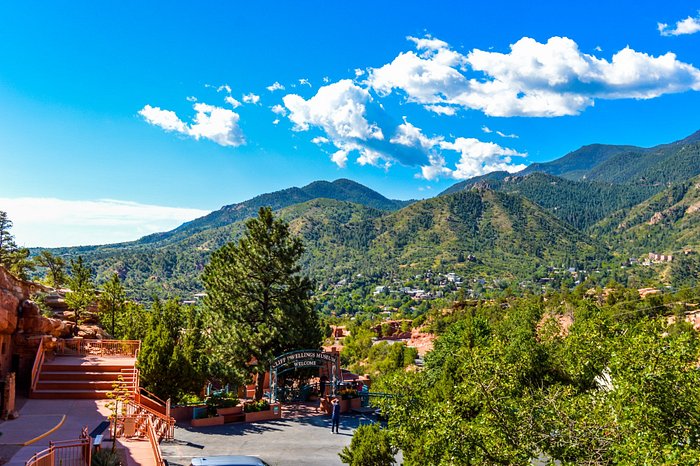 Manitou Springs: The World's First Certified Municipal Pollinator District
Manitou Springs, a city known for its natural beauty and commitment to environmental preservation, has achieved a remarkable milestone by becoming the world's first certified municipal Pollinator District. This recognition was made possible through a partnership with Butterfly Pavilion (BP), a renowned organization dedicated to the protection and conservation of pollinators.
Why are pollinators so important? Well, they play a vital role in the ecosystem and are crucial to human survival. Pollinators, such as bees, butterflies, birds, and bats, help in the process of pollination, which is the transfer of pollen from the male part of a flower to the female part. This process allows plants to reproduce, ensuring the production of fruits, vegetables, nuts, and seeds. In fact, approximately 75% of the world's flowering plants and nearly 35% of global food crops rely on pollinators for reproduction. Without them, our food supply would be severely impacted, and the balance of ecosystems would be disrupted.
For the City of Manitou Springs, the certification as the world's first certified municipal Pollinator District is a tremendous accomplishment. It reflects not only the city's dedication to environmental conservation but also the collaborative spirit of its community. In a press release, John Graham, the Mayor of Manitou Springs, expressed his pride in setting an example for other cities to follow. He emphasized that concerted efforts can protect one of the planet's most crucial elements – pollinators.
The creation of pollinator districts in Manitou Springs aims to conserve and enhance habitats for pollinators throughout the city. These districts engage everyone, including residents, workers, and visitors, encouraging them to connect with nature and develop a deeper appreciation for these essential species and their habitats.
One of the key factors in achieving this certification has been the transformation of Manitou Springs' landscapes into rich environments filled with flowers and native plants. The city has seamlessly integrated pollinator-friendly enhancements into various green spaces, including rain gardens, bio-swales, green roofs, public common areas, and residential developments. These efforts have created havens for butterflies, bees, and other crucial pollinators, ensuring their survival and promoting biodiversity.
The significance of this accomplishment is also recognized by Melody Daugherty Tsalagi, Executive Director of the Manitou Pollinators and Project Manager for the Manitou Springs Pollinator District. As an Indigenous Elder and leader of the Indigenous-led non-profit organization, Manitou Pollinators, she highlights the deep connection between intact Earth ecosystems and the well-being of all life. She expresses immense pride in Manitou Springs' distinction as the world's first certified Pollinator District, knowing that it benefits all beings and upholds the wisdom of her Ancestors.
The certification of Manitou Springs as the world's first certified municipal Pollinator District showcases the power of community collaboration and environmental stewardship. By prioritizing the protection and preservation of pollinators, the city has set a remarkable example for others to follow. Manitou Springs' commitment to creating pollinator-friendly spaces and promoting a harmonious relationship with nature serves as a beacon of hope and inspiration in the global efforts to safeguard our planet's precious ecosystems.
500,000-Year-Old Wooden Structure Rewrites History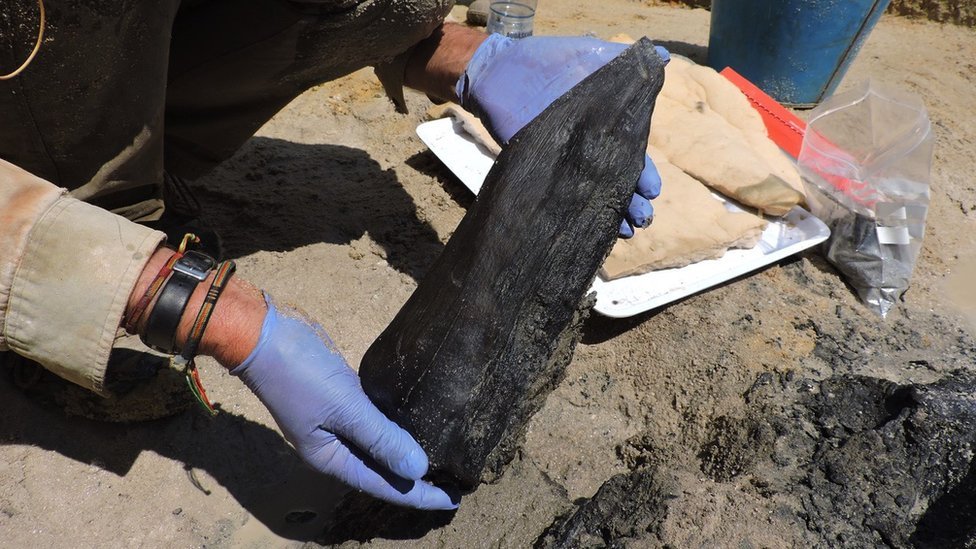 In an archaeological discovery, a wooden structure dating back an astonishing 500,000 years has been unearthed on the banks of a river in Zambia, challenging long-held beliefs about the capabilities of ancient humans. Researchers stumbled upon these ancient wooden logs, a revelation that has the potential to reshape our understanding of the lives of early humans.
The find, located on the riverbanks near Zambia's Kalambo Falls, provides compelling evidence that stone-age people may have constructed primitive shelters, forever altering our perception of their intelligence and resourcefulness. Archaeologist Prof Larry Barham, who led the research, was profoundly impacted by the discovery, stating, "This find has changed how I think about our early ancestors."
What makes this find truly remarkable is that it suggests ancient humans did more than merely survive; they thrived by creating something entirely new. These early humans exhibited intelligence, imagination, and craftsmanship by fashioning structures from wood, a material that had never before been transformed into such large and sophisticated objects.
The researchers also uncovered ancient tools, including digging sticks, but the most exciting find was two pieces of wood positioned at right angles to each other. "One is lying over the other, and both pieces of wood have notches cut into them," explained Geoff Duller, a professor of geography at the University of Aberystwyth and a member of the research team. "You can clearly see those notches have been cut by stone tools, making the two logs fit together to become structural objects."
Radiocarbon dating confirmed the wood's age, placing it at a staggering 476,000 years old. This revelation has ignited curiosity about the woodworking traditions of ancient societies, challenging the prevailing notion that early humans led simplistic, nomadic lives.
Perrice Nkombwe, a team member from the Livingstone Museum in Zambia, expressed her astonishment, saying, "I was amazed to know that woodworking was such a deep-rooted tradition. It dawned on me that we had uncovered something extraordinary."
The preservation of the wooden structure itself is a miracle. Typically, wood decays over time unless preserved under specific conditions. However, in the waterlogged environment along the Kalambo Falls, the wood remained intact, essentially pickled by the elements for millennia.
While the exact purpose of this ancient wooden structure remains a mystery, it has sparked numerous speculations. Prof. Duller suggests it might have been used as a place to sit beside the river and fish, although a complete understanding of its function remains elusive.
Moreover, the identity of the individuals who constructed this structure raises intriguing questions. "We don't know – it could have been Homo sapiens, and we just haven't discovered fossils from that age yet," Prof. Duller added. "But it could be a different species – [perhaps] Homo erectus or Homo naledi – there were a number of hominid species around at that time in southern Africa."
This discovery has the potential to enrich our understanding of ancient woodworking techniques, craftsmanship, and human interaction with the environment. As researchers continue their work at the Kalambo Falls site, the pages of history are being rewritten, and our appreciation for the ingenuity of our ancient ancestors grows ever deeper.