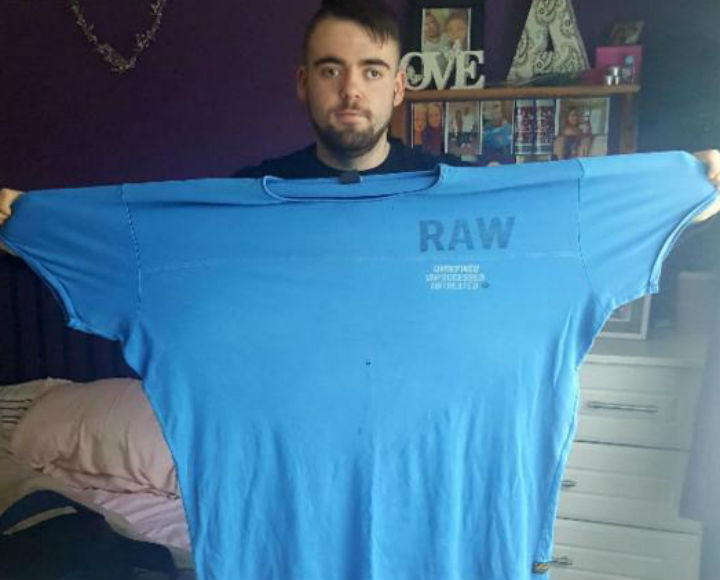 Man loses 280 pounds, regains confidence in himself
A 21-year-old man from Ireland turned his life around by changing his eating and exercise habits. He had been eating a lot of unhealthy foods and was leading a sedentary life. It started when he was in school and looking for work. The search for work didn't go so well, so he became frustrated and lost his confidence.
After that, he started eating a lot of foods that were not healthy. He still wasn't getting exercise and went up to 460 pounds as a 19-year-old.
It was not until his neighbor gave him a T-shirt, size 6XL, that was too tight, that he decided he had to make a change. Realizing if a shirt that big was too small for him, he knew something had to be done. It was then that Dylan Condron changed his world.
He knew he had put on the weight gradually, and knew it would have to come off that way as well. He started taking daily walks and eating food with lots of protein. He also got a professional trainer with some help from his family. There were good days and bad days. Some days he didn't stick to his diet well, but he did most of the time. The exercise helped.
Regular exercise with that trainer made a big difference. The walking helped, but having an expert guide him along the way was what helped him be a success. That and following his new diet more carefully. Paying more attention to what he ate also made him feel better, and feel more like exercising, which made him feel even better than that. Just as adding the weight had a snowball effect in a downward spiral, changing over to the right habits also snowballed into a more positive outcome.
He ended up losing 280 pounds and was a fit looking man again. With all that weight his skin had stretched a lot, and now that he lost weight, there is a lot of extra skin. He is still confident though. He has set up a go fund me page to raise money to help take care of the excessive skin. He has accomplished a lot but says he is not done, as he plans to maintain is exercise and better eating habits.
He also found a girlfriend online through a dating app. She was excited to see he had lost so much weight. It impressed her that he had accomplished this, and that was part of what attracted her. Anyway, he found love after losing all that weight.
Condron said he keeps that great big T-shirt in his house. When he is having a bad day, he looks at that T-shirt and remembers how far he has come on his journey. That encourages him to keep going and to not get too down when things don't go well.
He accomplished a great thing by losing all that weight. As a side benefit perhaps, he regained confidence as a result. Now he looks a lot better, feels a lot better, and believes he can accomplish about anything.
Big Plans For The Goonies House In Oregon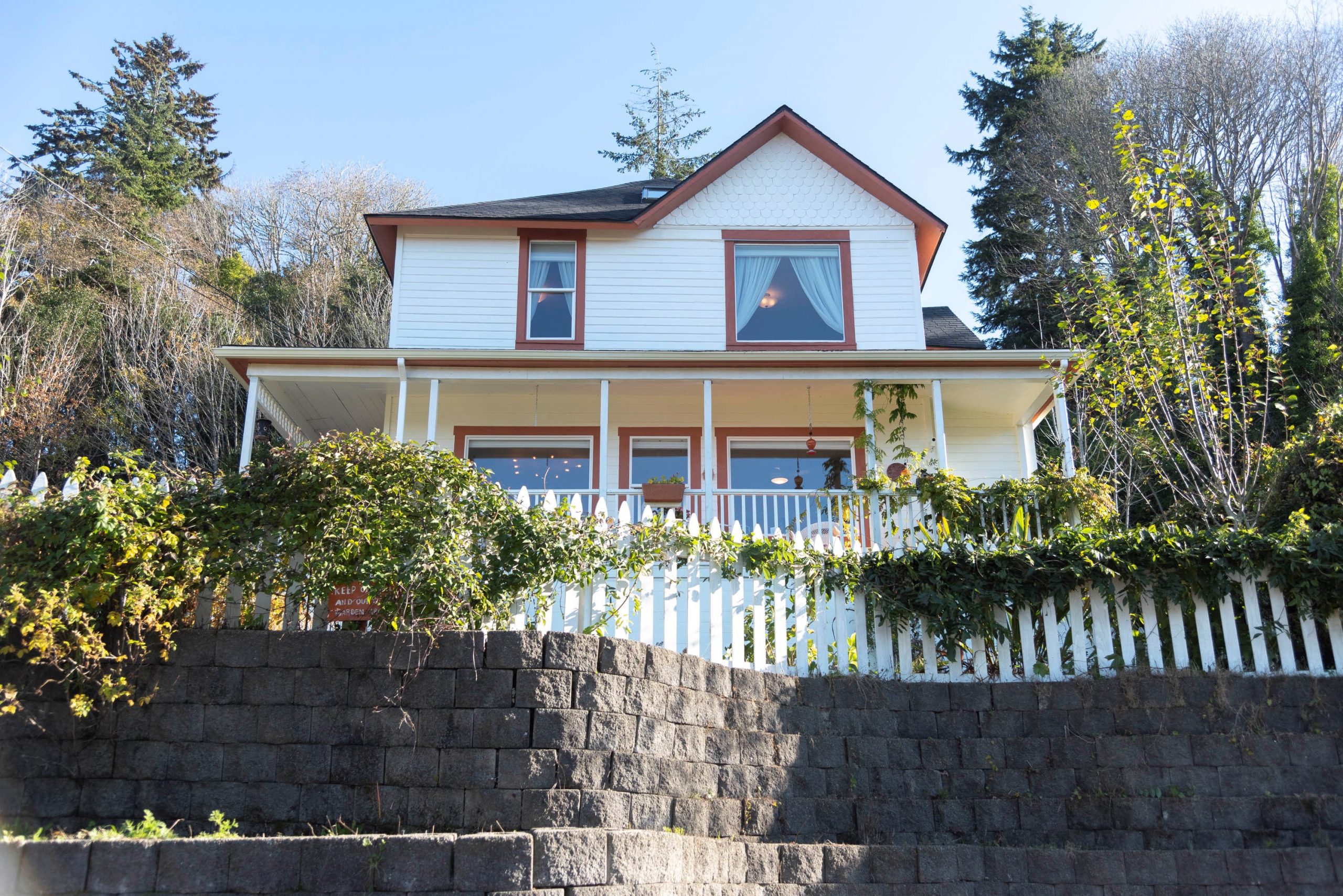 The well-known "Goonies House" in Astoria, Oregon has recently been purchased by a new owner who intends to keep it open for movie fans.
For decades, fans of the film have visited the house, which is located at 368 38th St, Astoria, OR 97103. Many visitors have taken pictures outside the house, and some have even climbed to the roof to reenact the iconic scene in which the Goonies slide down the chimney to escape the Fratellis.
The new owner stated that they have always been fans of the film and were thrilled to be able to purchase the house. They intend to renovate the property, but they want to ensure that it remains true to its appearance in the film.
"I have always been a fan of The Goonies, it was my favorite movie as a child, and I remember visiting the house when I was a kid. I just couldn't let it go when it went up for sale. It is such an iconic piece of movie history," said the new owner. "I'm excited to share the house with fans from all over the world and to give them a chance to experience the magic of the film in person."
The new owner also intends to open the house to the public for tours, and they are currently developing a website where visitors can learn more about the house's history and purchase tour tickets. They also intend to have a gift shop on the premises where visitors can buy Goonies merchandise.
The Goonies House is located in Astoria's historic district, which was also used for filming. The house was used as the exterior of the Fratelli's house, where the Goonies characters Mikey, Brand, Data, Mouth, Chunk, and Andy try to save their neighborhood from demolition by searching for the treasure of One-Eyed Willy, a legendary 17th-century pirate.
Richard Donner directed and Steven Spielberg produced this film, which starred Sean Astin, Josh Brolin, Jeff Cohen, Corey Feldman, Kerri Green, Martha Plimpton, and Jonathan Ke Quan. The film was a smash hit, grossing over $61 million in the United States and Canada, and has since become a cult classic.
Overall, the new Goonies House owner is thrilled to be preserving a piece of film history and sharing it with fans from all over the world. Visitors can expect tours, merchandise, and the opportunity to witness the film's magic in person.