Man Does Amazing Stuff With Coconut Frond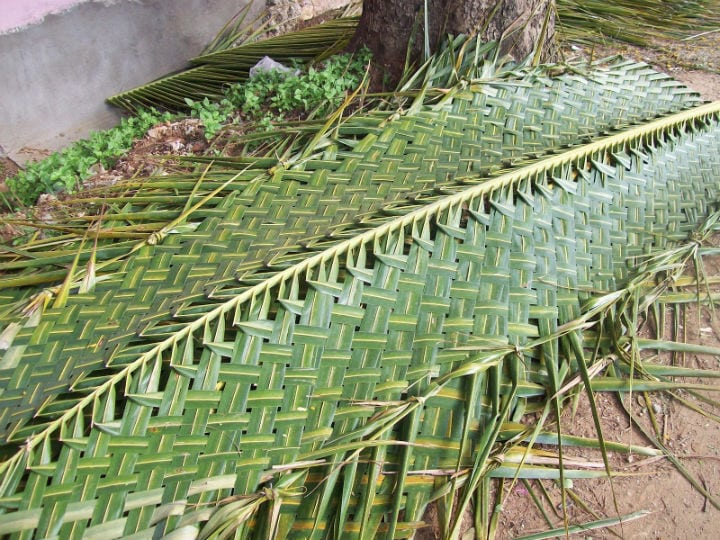 Coconut fronds, or those sharp leaves from the coconut tree, are probably not something the average American kid is exposed to. Believe it or not, these leaves may be used to create a wide variety of goods.
Natives in tropical countries are probably well aware of this craft, but one man was able to amaze classroom full of kids with what he could do with just the coconut frond. Equipped with just a knife, this artisan began cutting the frond into useable sized pieced to begin weaving.
This grade school classroom watched with the intent of how this man was able to work quickly with just his two hands. He worked one side at a time, flipping it after finishing the first side. The mysterious creation began to take shape of something that resembled a basket, but it was actually much more than that.
There was no staples, string or tape to hold this creation in place, he had to fold the fronds within the piece to hold everything together. Since nature does not create perfect leaves, each end must be cut to the desired size so that it works for his master plan.
What did he actually create?
His end product was a dolphin-shaped toy! An additional leaf was used to create a loop-shaped handle so that it may easily be carried or mounted for all to see. The entire creation may be made in less than five minutes and even a child could take up this craft with the right guidance.
This man was born in a tropical island nation so working with coconut leaves was child's play to him. When he was weaving basic goods like hats or construction material, it was out of necessity. In a modern environment, his artistic expression is allowed to come out and using coconut fronds is his medium of choice.
Prior to all of this, he had to hand-pick the best-looking leaves to work with. As coconut trees are not created equal, which may vary with sunlight exposure and nutrition, he had to find the healthiest tree to cut down some leaves. Being inspired by his tears of dolphin watching, he just knew at the moment what art project he should create once stumbling upon the perfect tree.
Of course, there are plenty of other things that he is capable of creating. For example, small animal-shaped garnishes may be created when plating fancy tropical food. Rose petals is another thing that may be created for a variety of applications. It is also a good skill to learn to create survival shelters or floating crafts in a survival situation in a tropical environment.
One of the most famous crafts is also the coconut frond hat, which is also known as a palm hat. This is something that he had to make during his childhood years of pruning fronds that got in the way. Perhaps this will be the next project he will have to show these kids.
Kate Middleton Changes Her Style for Charity!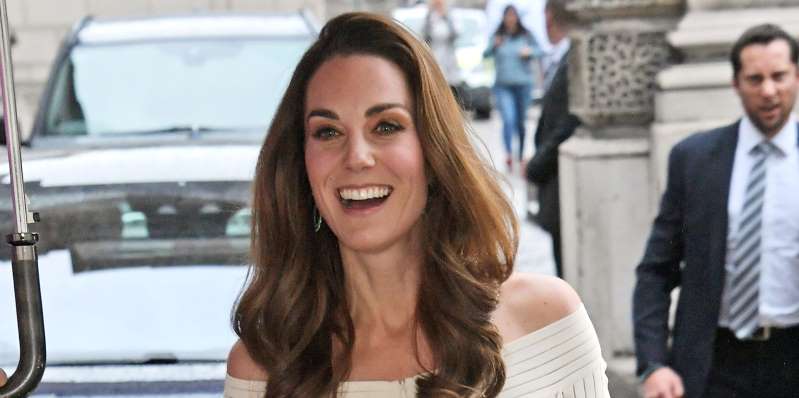 If you have paid any measure of attention to the Royal Family in recent years, you are well aware of the influence that Kate Middleton has. Kate Middleton is the Duchess of Cambridge and one of the foremost fashion trendsetters in the entire country. Middleton, who likes to keep her hair straight and red, occasionally enjoys switching things up. When Middleton DOES decide to switch things up, her followers are quick to notice. Today, we are going to be talking about how Middleton's newest hairstyle is making a huge impact on her charity work — in the best way possible.
Kate Middleton has long had an iconic, signature look. The Duchess of Cambridge isn't shy about how much she likes having her straight red locks. However, Middleton does enjoy changing things up, even if only a little. For the summer of 2019, Middleton decided to act on her fashion impulses in order to support a good cause. With the Addiction Awareness Week Gala Dinner coming up, in London, of course, Middleton decided to add new caramel colored highlights to her hair. While this may seem like a small change, nothing that the Duchess of Cambridge does is really ever to be considered 'small'.
Middleton's new hairstyle was unveiled during a speech at the Addiction Awareness Week Gala Dinner. Kate would talk extensively about her faith in the work being done at Action on Addiction. Middleton went on to point out that the foundation was one of the very first patronages that she ever took under her wing. As such, Middleton went on to point out how passionate and supportive she was of the work being done at the charity. While Middleton's caramel colored highlights stole the show, she also side-parted her hair along with a big blowout. To say that Middleton was catching the attention of everyone in the room would be an understatement! For people who don't regularly follow Middleton, her regular hairstyle is significantly different from the one she employed during the Gala. Typically, Middleton favors straight red hair that is pulled back into a gentle bun. Middleton loves to balance a professional look with just a tiny bit of glam.
For those that aren't aware, Action on Addiction is a UK-based charity that is focused on helping people who have been impacted by alcohol and drug addiction. Action on Addiction isn't only a support network, the charity also works to research treatments, employ prevention techniques, and support aftercare techniques in order to help those that have suffered as a result of their chemical dependency. Kate Middleton got involved with the charity pretty much as soon as she came into the public spotlight, so it is easy to understand why she was so passionate about her support of the group doing her speech during Addiction Awareness Week.