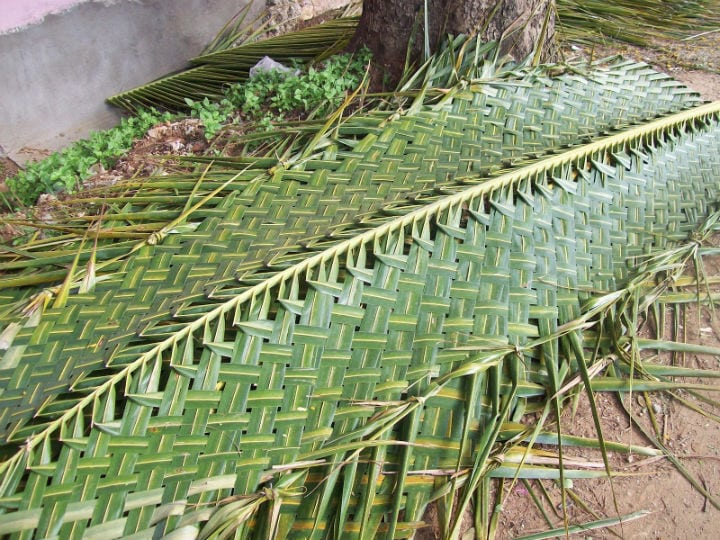 Man Does Amazing Stuff With Coconut Frond
Coconut fronds, or those sharp leaves from the coconut tree, are probably not something the average American kid is exposed to. Believe it or not, these leaves may be used to create a wide variety of goods.
Natives in tropical countries are probably well aware of this craft, but one man was able to amaze classroom full of kids with what he could do with just the coconut frond. Equipped with just a knife, this artisan began cutting the frond into useable sized pieced to begin weaving.
This grade school classroom watched with the intent of how this man was able to work quickly with just his two hands. He worked one side at a time, flipping it after finishing the first side. The mysterious creation began to take shape of something that resembled a basket, but it was actually much more than that.
There was no staples, string or tape to hold this creation in place, he had to fold the fronds within the piece to hold everything together. Since nature does not create perfect leaves, each end must be cut to the desired size so that it works for his master plan.
What did he actually create?
His end product was a dolphin-shaped toy! An additional leaf was used to create a loop-shaped handle so that it may easily be carried or mounted for all to see. The entire creation may be made in less than five minutes and even a child could take up this craft with the right guidance.
This man was born in a tropical island nation so working with coconut leaves was child's play to him. When he was weaving basic goods like hats or construction material, it was out of necessity. In a modern environment, his artistic expression is allowed to come out and using coconut fronds is his medium of choice.
Prior to all of this, he had to hand-pick the best-looking leaves to work with. As coconut trees are not created equal, which may vary with sunlight exposure and nutrition, he had to find the healthiest tree to cut down some leaves. Being inspired by his tears of dolphin watching, he just knew at the moment what art project he should create once stumbling upon the perfect tree.
Of course, there are plenty of other things that he is capable of creating. For example, small animal-shaped garnishes may be created when plating fancy tropical food. Rose petals is another thing that may be created for a variety of applications. It is also a good skill to learn to create survival shelters or floating crafts in a survival situation in a tropical environment.
One of the most famous crafts is also the coconut frond hat, which is also known as a palm hat. This is something that he had to make during his childhood years of pruning fronds that got in the way. Perhaps this will be the next project he will have to show these kids.
Big Plans For The Goonies House In Oregon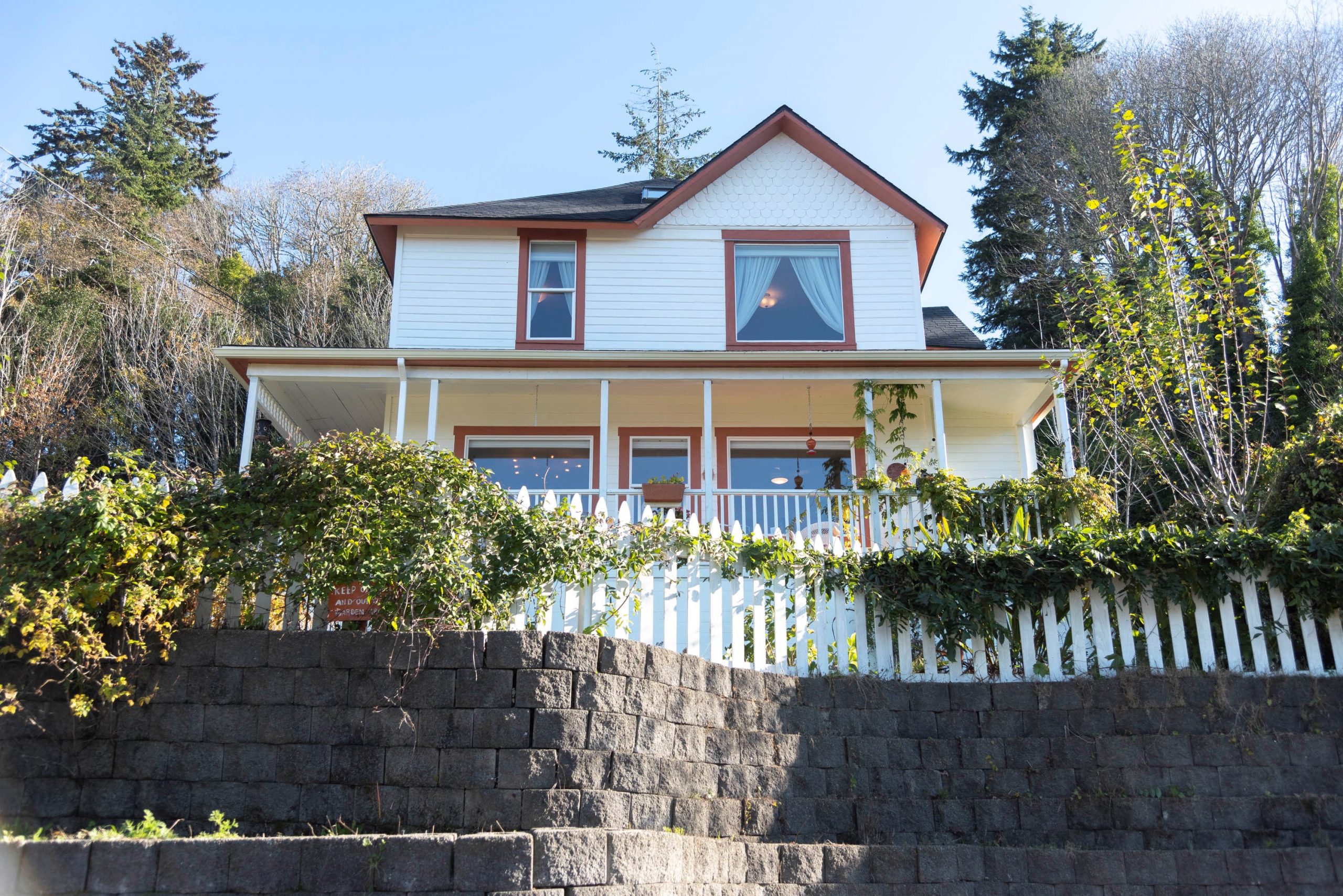 The well-known "Goonies House" in Astoria, Oregon has recently been purchased by a new owner who intends to keep it open for movie fans.
For decades, fans of the film have visited the house, which is located at 368 38th St, Astoria, OR 97103. Many visitors have taken pictures outside the house, and some have even climbed to the roof to reenact the iconic scene in which the Goonies slide down the chimney to escape the Fratellis.
The new owner stated that they have always been fans of the film and were thrilled to be able to purchase the house. They intend to renovate the property, but they want to ensure that it remains true to its appearance in the film.
"I have always been a fan of The Goonies, it was my favorite movie as a child, and I remember visiting the house when I was a kid. I just couldn't let it go when it went up for sale. It is such an iconic piece of movie history," said the new owner. "I'm excited to share the house with fans from all over the world and to give them a chance to experience the magic of the film in person."
The new owner also intends to open the house to the public for tours, and they are currently developing a website where visitors can learn more about the house's history and purchase tour tickets. They also intend to have a gift shop on the premises where visitors can buy Goonies merchandise.
The Goonies House is located in Astoria's historic district, which was also used for filming. The house was used as the exterior of the Fratelli's house, where the Goonies characters Mikey, Brand, Data, Mouth, Chunk, and Andy try to save their neighborhood from demolition by searching for the treasure of One-Eyed Willy, a legendary 17th-century pirate.
Richard Donner directed and Steven Spielberg produced this film, which starred Sean Astin, Josh Brolin, Jeff Cohen, Corey Feldman, Kerri Green, Martha Plimpton, and Jonathan Ke Quan. The film was a smash hit, grossing over $61 million in the United States and Canada, and has since become a cult classic.
Overall, the new Goonies House owner is thrilled to be preserving a piece of film history and sharing it with fans from all over the world. Visitors can expect tours, merchandise, and the opportunity to witness the film's magic in person.