Man Does Amazing Stuff With Coconut Frond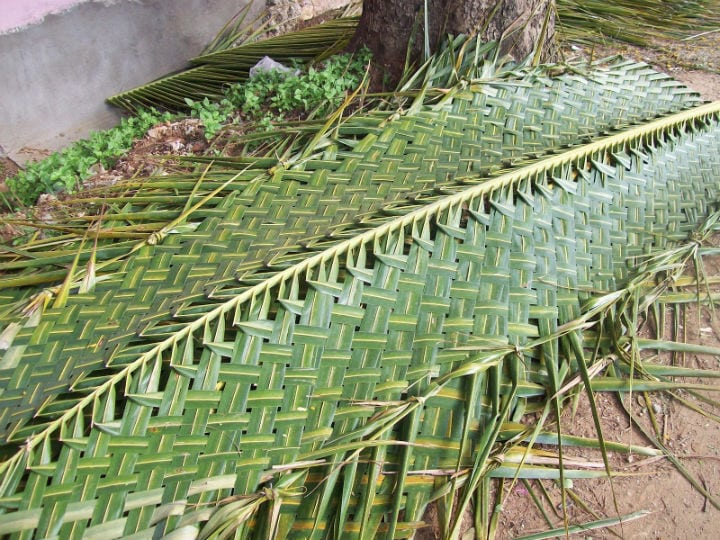 Coconut fronds, or those sharp leaves from the coconut tree, are probably not something the average American kid is exposed to. Believe it or not, these leaves may be used to create a wide variety of goods.
Natives in tropical countries are probably well aware of this craft, but one man was able to amaze classroom full of kids with what he could do with just the coconut frond. Equipped with just a knife, this artisan began cutting the frond into useable sized pieced to begin weaving.
This grade school classroom watched with the intent of how this man was able to work quickly with just his two hands. He worked one side at a time, flipping it after finishing the first side. The mysterious creation began to take shape of something that resembled a basket, but it was actually much more than that.
There was no staples, string or tape to hold this creation in place, he had to fold the fronds within the piece to hold everything together. Since nature does not create perfect leaves, each end must be cut to the desired size so that it works for his master plan.
What did he actually create?
His end product was a dolphin-shaped toy! An additional leaf was used to create a loop-shaped handle so that it may easily be carried or mounted for all to see. The entire creation may be made in less than five minutes and even a child could take up this craft with the right guidance.
This man was born in a tropical island nation so working with coconut leaves was child's play to him. When he was weaving basic goods like hats or construction material, it was out of necessity. In a modern environment, his artistic expression is allowed to come out and using coconut fronds is his medium of choice.
Prior to all of this, he had to hand-pick the best-looking leaves to work with. As coconut trees are not created equal, which may vary with sunlight exposure and nutrition, he had to find the healthiest tree to cut down some leaves. Being inspired by his tears of dolphin watching, he just knew at the moment what art project he should create once stumbling upon the perfect tree.
Of course, there are plenty of other things that he is capable of creating. For example, small animal-shaped garnishes may be created when plating fancy tropical food. Rose petals is another thing that may be created for a variety of applications. It is also a good skill to learn to create survival shelters or floating crafts in a survival situation in a tropical environment.
One of the most famous crafts is also the coconut frond hat, which is also known as a palm hat. This is something that he had to make during his childhood years of pruning fronds that got in the way. Perhaps this will be the next project he will have to show these kids.
A Horse Sanctuary That Becomes So Much More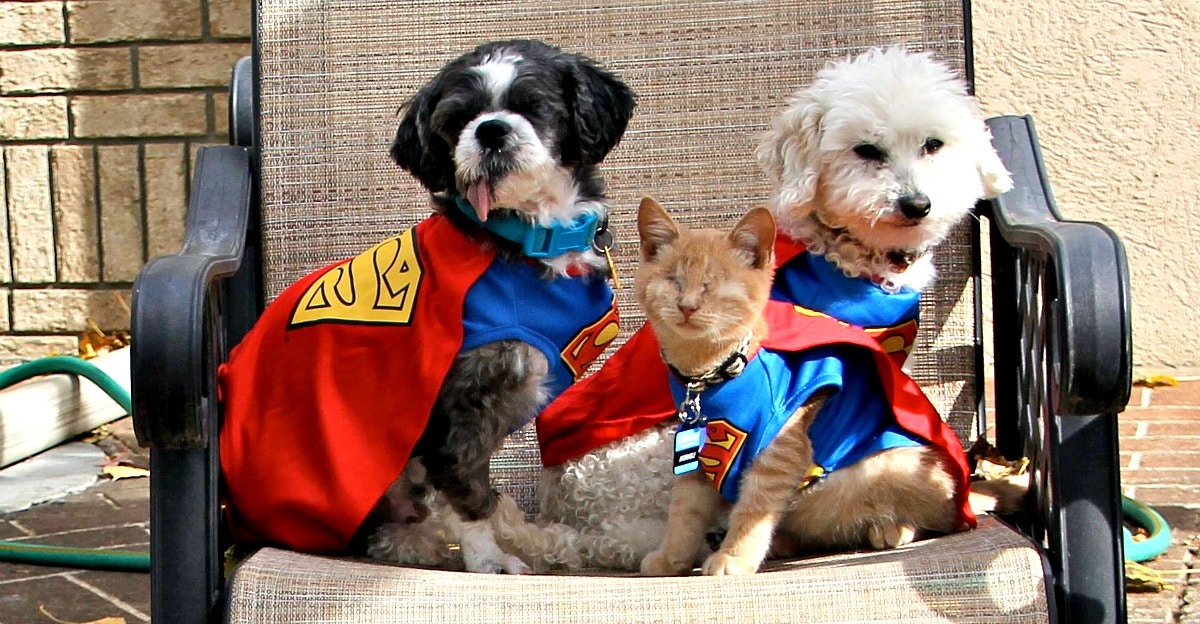 Animal rescue is far more than just a current fad. People are recognizing that animals are sentient beings and they deserve better treatment than we give them. There are now rescues, shelters, and sanctuaries all around the country where kind souls try to deal with the problem of pet homelessness.
Allison and Steven Smith decided to open a sanctuary for unwanted miniature horses. Many people don't know of the plight of miniature horses, and the cause was near and dear to their hearts. They started the Triple H Miniature Horse Rescue so they could provide a home where they could meet the needs of abandoned and unwanted miniature horses.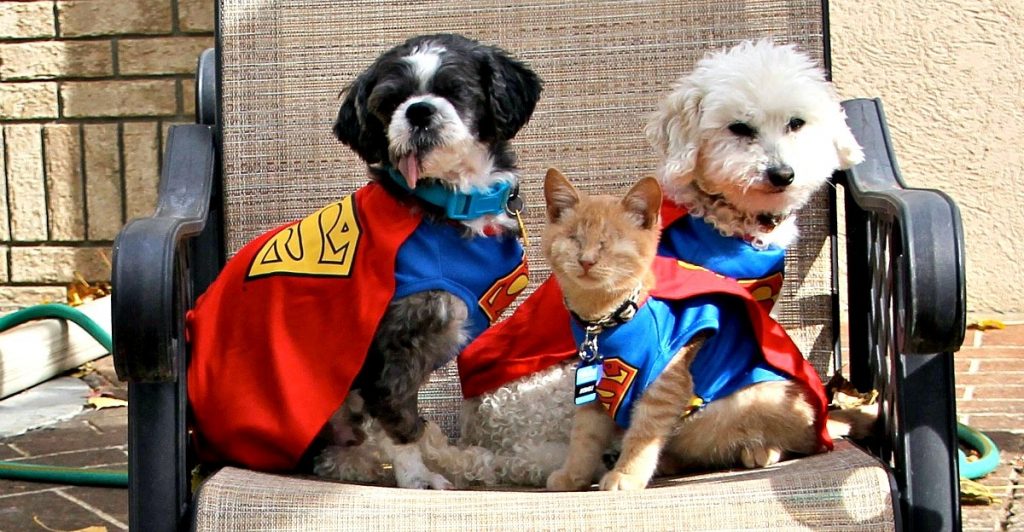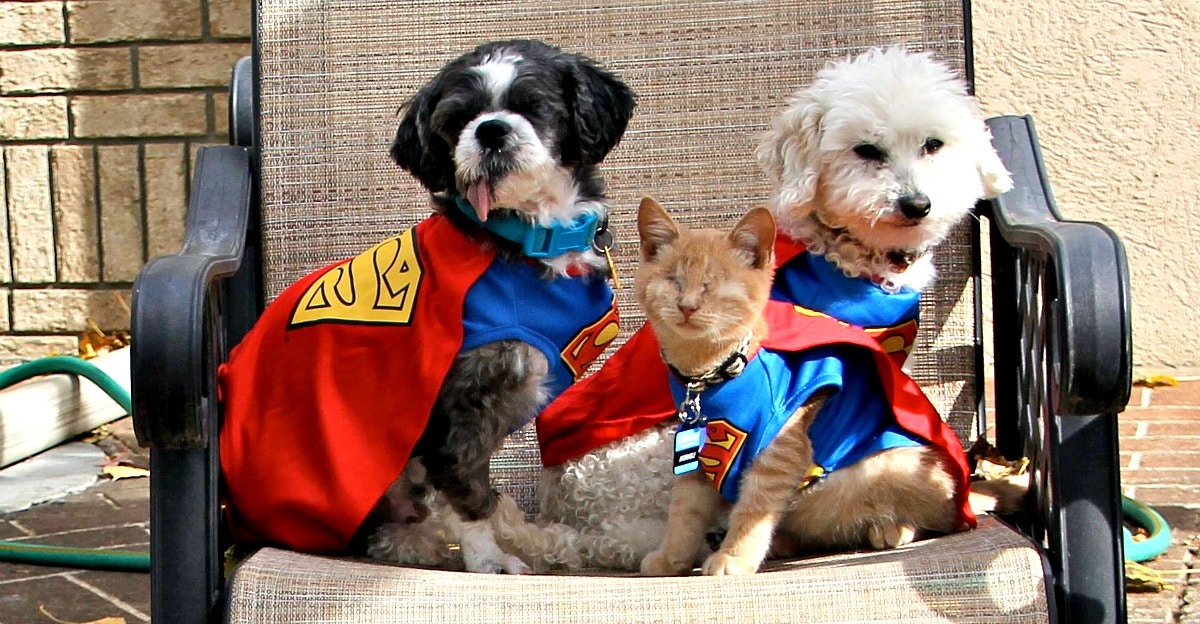 From Modest Beginnings To Big Dreams
Pebbles and Cocoa were the first two residents, but the miniature horse farm turned into a menagerie. At this point, the Triple H Miniature Horse Rescue has now rescued over 500 animals, including cats, dogs, goats, sheep, ducks, chickens, rabbits, and even pigs that were rejected because of a disability.
Their original dream seemed like it was enough, but Allison and Steven realized that they just hadn't been dreaming big enough. There is room enough in their hearts and at their sanctuary for so many more creatures that simply need a place to stay.
Moving Stories of Courage
One great success story is the couple's rescue of a small sweet dog called G.I. Joe. He was 120 miles away but they knew they had to help. Paralyzed from the waist down, G.I. Joe had to drag himself along, but now he has a walker so he can move around with ease.
Allison and Steven have rescued several blind animals, bringing them back to what will probably be their final home, knowing they are safe. Mowgli was just a 10-week-old kitten when he moved to the horse sanctuary, and some of his blind friends are Martin the Labrador and Wanda the pot-bellied pig. One poor goat named Roy was abandoned at a mall because of a bad haircut.
Kitty City
Another dream Allison had was rescuing unwanted cats. Her dream led to the creation of Kitty City, a place where cats could come to be adopted or live out the rest of their days. Cats move to Kitty City when they have been moved to death row at different pounds, giving them a reprieve so they can continue to either search for a home or retire with other cats.
Kitty City originally had room for a little over 50 cats but the space has been expanded and there is also now a special area for FIV-positive cats. Volunteers make sure the work is done to make sure the cats are clean, fed, and socialized. You can either adopt a cat from Kitty City or if you need to surrender your cat, you can fill out a form and work with Kitty City to make sure your pet stays safe.
The Compassion Crew
The Smiths could easily see how the animals on the farm were thriving, and they took joy in the comfort of the animals they had saved. But then they had a great idea: why not use these down-on-their-luck pets to help teach children about compassion?
The Smiths took some of the pets to a local elementary school wearing capes and told the children the animals' superpowers were empathy and compassion. The children learned a valuable lesson about looking different, and that it didn't make sense to want to hurt someone because of a difference. The Compassion Crew was so successful the children wrote letters of gratitude, and the Smiths are thinking about letting groups like Girl Scouts come to them. What started out as a home for two unwanted miniature horses has turned into a great success story by any measure.