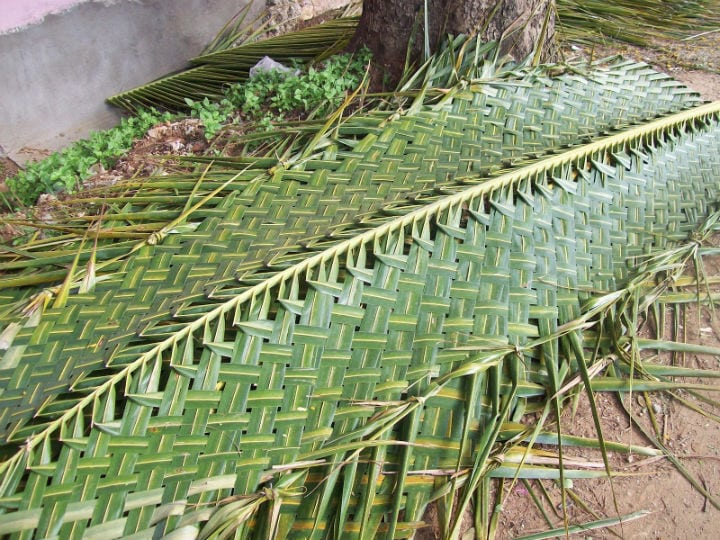 Man Does Amazing Stuff With Coconut Frond
Coconut fronds, or those sharp leaves from the coconut tree, are probably not something the average American kid is exposed to. Believe it or not, these leaves may be used to create a wide variety of goods.
Natives in tropical countries are probably well aware of this craft, but one man was able to amaze classroom full of kids with what he could do with just the coconut frond. Equipped with just a knife, this artisan began cutting the frond into useable sized pieced to begin weaving.
This grade school classroom watched with the intent of how this man was able to work quickly with just his two hands. He worked one side at a time, flipping it after finishing the first side. The mysterious creation began to take shape of something that resembled a basket, but it was actually much more than that.
There was no staples, string or tape to hold this creation in place, he had to fold the fronds within the piece to hold everything together. Since nature does not create perfect leaves, each end must be cut to the desired size so that it works for his master plan.
What did he actually create?
His end product was a dolphin-shaped toy! An additional leaf was used to create a loop-shaped handle so that it may easily be carried or mounted for all to see. The entire creation may be made in less than five minutes and even a child could take up this craft with the right guidance.
This man was born in a tropical island nation so working with coconut leaves was child's play to him. When he was weaving basic goods like hats or construction material, it was out of necessity. In a modern environment, his artistic expression is allowed to come out and using coconut fronds is his medium of choice.
Prior to all of this, he had to hand-pick the best-looking leaves to work with. As coconut trees are not created equal, which may vary with sunlight exposure and nutrition, he had to find the healthiest tree to cut down some leaves. Being inspired by his tears of dolphin watching, he just knew at the moment what art project he should create once stumbling upon the perfect tree.
Of course, there are plenty of other things that he is capable of creating. For example, small animal-shaped garnishes may be created when plating fancy tropical food. Rose petals is another thing that may be created for a variety of applications. It is also a good skill to learn to create survival shelters or floating crafts in a survival situation in a tropical environment.
One of the most famous crafts is also the coconut frond hat, which is also known as a palm hat. This is something that he had to make during his childhood years of pruning fronds that got in the way. Perhaps this will be the next project he will have to show these kids.
Wesley Chapel Local Is 'Heading to Hollywood' in 'American Idol' Stint!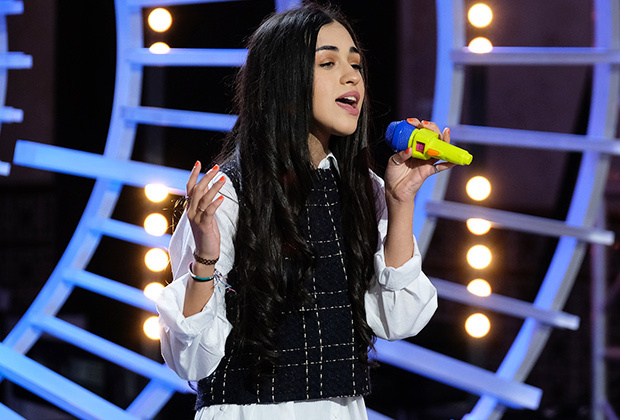 Do you remember where you were when the first episode of American Idol aired on Fox in 2002? While the platform may seem a little dated at this point in time, with more singing shows than aspiring singers it feels like, the program offered singers the chance to change their lives in front of a huge audience of American voters. Now 19 seasons later, performers like young Alanis Sophia are getting the chance to strike out for Hollywood for the opportunity to become America's next idol.
The most recent name that has everyone talking is young Alanis Sophia, a contestant from Wesley Chapel, Florida, who was named after the famous singer, Alanis Morissette. Sophia appeared on the program in late February to raucous applause from the star-studded cast of judges, including glowing praise from Katy Perry herself!
Alanis Sophia Sets Sights on Stardom
For Alanis Sophia, appearing on American Idol in 2021 was all about making the most of a second opportunity. Still just 19-years-old, Alanis wasn't even born when American Idol began airing. Originally staking her claim to the music scene at the age of 11, Alanis would appear on and land second place in the Spanish-language iteration of The Voice, titled La Voz.
After coming so close to tasting victory, Alanis would focus on curating her skills while plying forward with her work at school. Sophia would attend Pasco School and graduate from the institution in 2019, paving the way for Sophia to focus entirely on improving her skills and preparing for a second chance at Idol-fame when the program returned to Florida in 2021.
Upon arriving at the show, Sophia would get her chance to perform in front of Lionel Ritchie, Katy Perry, and country musician Luke Bryan. A visibly confident Sophia would explain to the judges that she had been gifted an American Idol microphone as a child and that she had clung to the hope of 'going to Hollywood' ever since. Sophia also explained to the judges that American Idol would operate as a bonding point between Sophia and her mother, often pointing to how music helped them during tough times back in Puerto Rico.
The Performance of a Lifetime
After explaining a bit about her story, Alanis would set forth with her own rendition of Anyone by the esteemed and incredibly talented Demi Lovato. Sophia kept the gifted American Idol microphone in her hand throughout the touching rendition, bringing smiles to the face of Katy, Luke, and Lionel. By the time the song had ended, it was clear that Sophia had won over not just a single judge, but all of the judges.
Katy Perry would open up the discussion regarding Sophia with instantaneous effusive praise saying, "She is the best we've seen today." Such high praise from one of the most successful pop artists of all time should go a long way toward Sophia's confidence in her skills, but that wasn't all the judges had to say.
Lionel Richie would pile onto the praise that Sophia received after Perry finished gushing over the performer. Richie pointed out that Sophia had a 'purity' to her voice and that Sophia's personality 'requires nothing but exactly who you are'. Ritchie would go on to say that Sophia had huge potential and those words were quickly echoed by Luke Bryan.
Now on her way to Hollywood for another chance at stardom, Alanis Sophia and her family are hoping for a finish at the top of the competition. Yet with such high praise from music legends like Richie and Perry, it feels like Sophia is already on the way to victory.