Man Does Amazing Stuff With Coconut Frond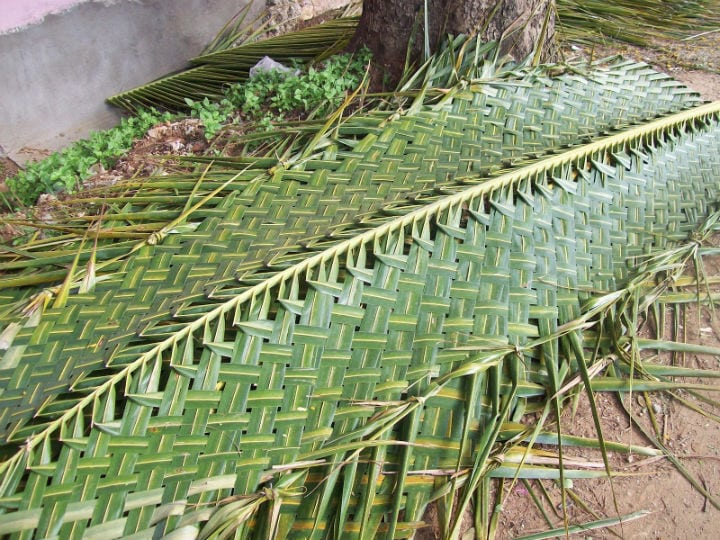 Coconut fronds, or those sharp leaves from the coconut tree, are probably not something the average American kid is exposed to. Believe it or not, these leaves may be used to create a wide variety of goods.
Natives in tropical countries are probably well aware of this craft, but one man was able to amaze classroom full of kids with what he could do with just the coconut frond. Equipped with just a knife, this artisan began cutting the frond into useable sized pieced to begin weaving.
This grade school classroom watched with the intent of how this man was able to work quickly with just his two hands. He worked one side at a time, flipping it after finishing the first side. The mysterious creation began to take shape of something that resembled a basket, but it was actually much more than that.
There was no staples, string or tape to hold this creation in place, he had to fold the fronds within the piece to hold everything together. Since nature does not create perfect leaves, each end must be cut to the desired size so that it works for his master plan.
What did he actually create?
His end product was a dolphin-shaped toy! An additional leaf was used to create a loop-shaped handle so that it may easily be carried or mounted for all to see. The entire creation may be made in less than five minutes and even a child could take up this craft with the right guidance.
This man was born in a tropical island nation so working with coconut leaves was child's play to him. When he was weaving basic goods like hats or construction material, it was out of necessity. In a modern environment, his artistic expression is allowed to come out and using coconut fronds is his medium of choice.
Prior to all of this, he had to hand-pick the best-looking leaves to work with. As coconut trees are not created equal, which may vary with sunlight exposure and nutrition, he had to find the healthiest tree to cut down some leaves. Being inspired by his tears of dolphin watching, he just knew at the moment what art project he should create once stumbling upon the perfect tree.
Of course, there are plenty of other things that he is capable of creating. For example, small animal-shaped garnishes may be created when plating fancy tropical food. Rose petals is another thing that may be created for a variety of applications. It is also a good skill to learn to create survival shelters or floating crafts in a survival situation in a tropical environment.
One of the most famous crafts is also the coconut frond hat, which is also known as a palm hat. This is something that he had to make during his childhood years of pruning fronds that got in the way. Perhaps this will be the next project he will have to show these kids.
The Gorgeous Azure-Blue Colored Tanager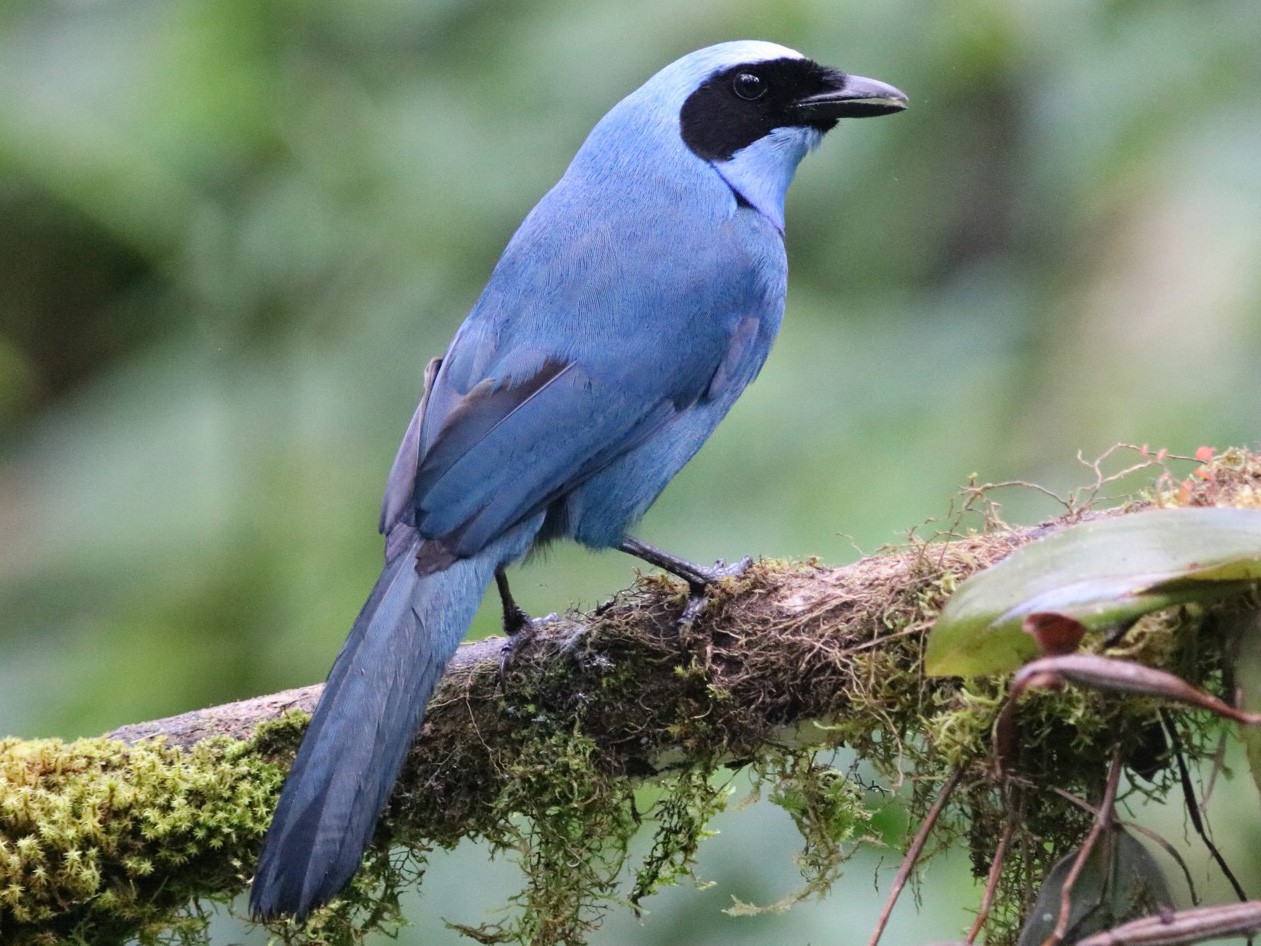 Amongst the spectrum of bright-colored birds, the tanager with its subtle azure- blue color, stands out as a uniquely beautiful bird. The beauty of the azure-blue is that it can transform into different shades of blue in different light settings. It can look purple-grey in certain dark conditions and light blue in bright sunlight. The azure blue is naturally a calm and peaceful color to look at. It would be an ideal color for nursery or powder. Nature has chosen the tanager to showcase its magnificent Azure blue color. Other species of tanager have lighter blue colors. The tanager bird has not received the attention it deserves and therefore little effort has gone into the conservation of this beautiful bird. With increasing in urban development, the natural habitat of the azure-blue tanager has been compromised. There needs to be a conscious effort to promote the tanager so it can receive the level of attention and care it deserves.
The azure-blue tanager belongs to the Thraupidae family and is mostly found in the eastern part of Brazil. They live in tropical or subtropical moist forests. With its shy personality and the dwindling population numbers, the azure blue tanager has become a difficult bird to spot. Many photography and nature enthusiasts spend weeks in search of a glimpse of the mesmerizing azure blue tanager, but few can locate one. The region of Brazil where it is mostly found are not easily accessible due to poor infrastructure. However, as humans have invaded their habitat space, the azure blue tanager has been forced to relocate to regions not ideally suited to their needs. Although they can fly long distances, their instinct near a single location. The singing abilities of azure-blue tanager are excellent. The males often sing to attract females. The typical call from a male tanager is a low-pitched sound.
About 90% of the azure blue tanagers live in Brazil or the Andes. The eastern parts of Brazil are home to several other species of animals, however, this region has been marked for several residential and industrial projects. The economy of Brazil has not reached the heights it once promised. That has forced the government and private companies for alternate ways to grow the economy. Historically, one of the major industries has been agriculture but as Brazil looks at new ways to grow the economy, industrial manufacturing has been increasing. There has been limited space in already populated regions of the country. That has led to the expansion into the North and East of Brazil. It is not just the tanagers that are going to suffer from the expansion into the eastern Brazilian territory. The Amazon rainforest has around 40,000 plant species, 1300 types of birds, 2.5 million types of insects, and over 3000 types of fish.
The azure-blue tanager is an omnivorous species of bird, so they eat the food of both plant and animal origin. They have been seen eating fruits, nectar from flowers and insects. For their young ones, they often bring larger insects but their daily diet consists of plant-based food. Nature conservationists in South America have included the azure blue tanager in their books and documentaries to get some attention to the decreasing population of the azure blue tanager. They were also part of the Birds of South America books. However, there needs to be a higher level of awareness for this beautiful bird for the species to survive. It is our responsibility to ensure our children will be able to see such marvelous creatures when they grow up. For that, conservation actions need to be taken now.