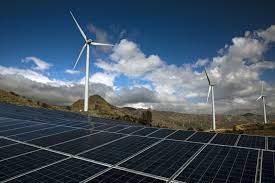 Los Angeles Unveils Roadmap to 100% Renewable Energy
The largest city in all of California, Los Angeles hosts a population north of four million people as well as nearly 3.8% of the nation's economy. Revered as a destination for outdoor enthusiasts and Hollywood aspirationals alike, Los Angeles also has earned a reputation for its smog and pollution.
Fortunately for LA locals, it looks like there is a plan being put in place to transition away from burning coal for electricity. If this goal is enacted, eventually Los Angeles could see itself achieving more than 98% of its clean energy within the next ten years.
Clean Energy to Combat Pollution
A first-of-its-kind study was commissioned by the city of Los Angeles in collaboration with the National Renewable Energy Laboratory. The study would go on to reveal that Los Angeles has a legitimate opportunity to attain 98% clean energy by 2031 and 100% clean energy by 2035, both plans that fall in line with the promises made by President Biden on climate change. The report went on to conclude that clean energy can get produced at an efficient level so that rolling blackouts and economic disruptions are no longer required.
According to the NREL, a federal research agency, the path toward clean energy involves the construction of solar farms, batteries, and wind turbines. These clean energy solutions have been around for years, but they've only just recently become embraced at a federal level under the Biden Administration, continuing plans put in place by President Obama preceding him. Included in the construction goals listed in the report is a focus on energy efficiency and something known as 'demand response', a program that would pay people to utilize energy when the solar and wind farms are producing plentiful amounts.
Not only would the efforts put in place by the NREL study help combat pollution, but it would also go directly toward slashing the traumatic pollution that comes from cars, power plants, furnaces, and trucks all throughout Los Angeles County. These changes would have a dramatic and direct positive impact on lower-income neighborhoods as well as communities of color.
While the NREL study is incredibly optimistic, it is also incredibly feasible. According to researchers and professionals who have absorbed the NREL study, the energy efficiency plan allows for year-round power, with lights on every hour out of the year. Additionally, the commissioned report proposes that homes would even be protected from energy loss due to wildfires and downed transmission lines.
Discussions surrounding clean energy and how to implement it have risen dramatically since the power outages that plagued Texas in early 2021. Power grid failures and an over-reliance on fossil fuels would highlight a natural disaster that saw millions of native Texans without power, forced to boil snow to gain access to life-saving water. With continued weather extremes to come due in large part to climate change, these issues are only going to get worse as time goes on.
Mayor Garcetti spoke on the issue citing a need to keep medical equipment powered, refrigerators running, and the city operational in the face of extreme weather. Garcetti pointed to "top scientists" from "around the world" that have helped to create an actionable plan that is as realistic as it is potentially effective.
The NREL created a study team of more than 100 participants in support of the Eagle Supercomputer located at the Golden, CO, Research Headquarters. The program has incorporated millions of simulations since 2017 while generating reliable data for use with reference to jobs, weather, power lines, solar panels, and electrical use throughout L.A. County.
Walmart Aims to Save Pollinators, Makes Massive Change to Supply Chains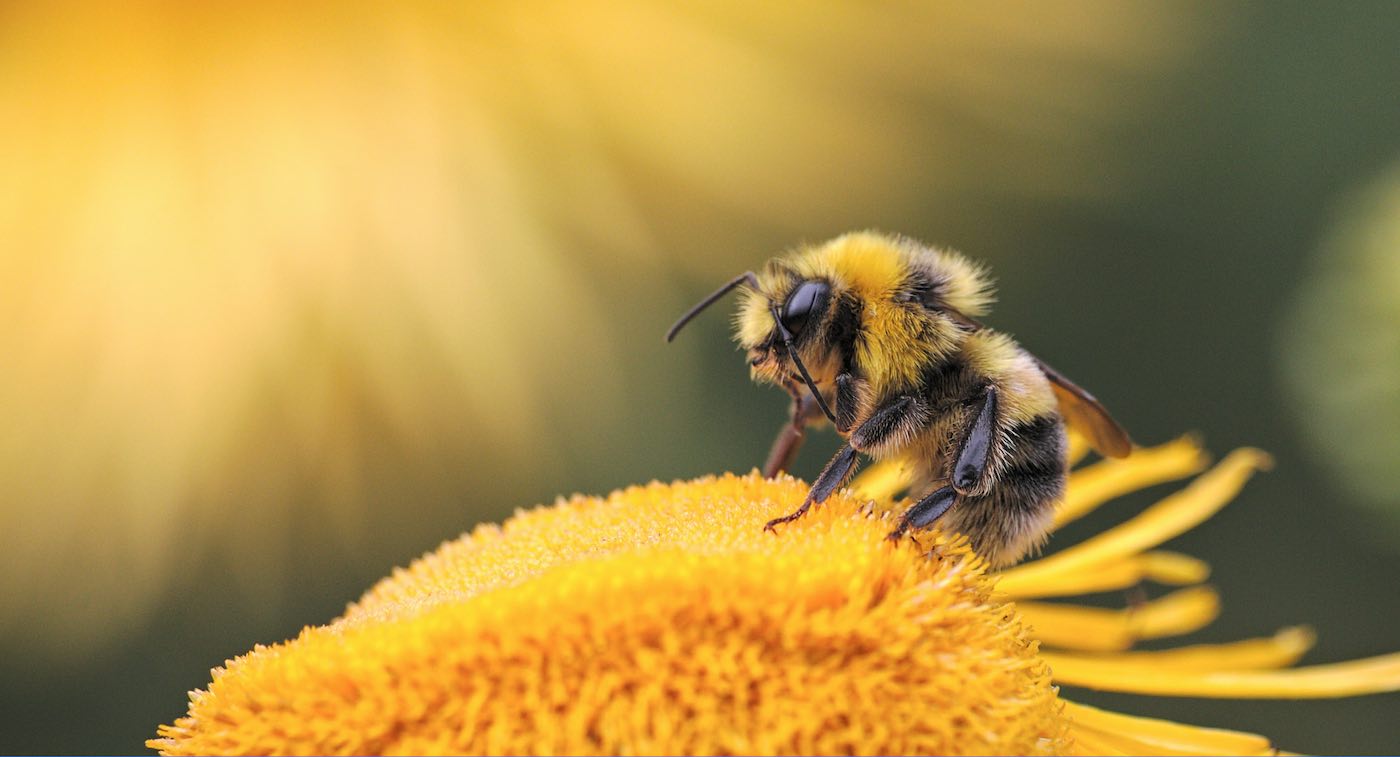 Were you to tune in for any number of apocalyptic or post-apocalyptic films in the past decade, you'd likely hear a storyline or two revolving around bees. Specifically, you'd hear stories about how the loss of bees in the wild can lead to wholesale catastrophe to ecosystems far and wide.
Bees play a pivotal role within our environment as pollinators, joining butterflies, beetles, and birds. Without these pollinators, the ecosystem as we know it would no longer function. As Walmart is one of the largest corporations on the planet, even the smallest change within their supply chain can have a butterfly-like effect across the planet. A new announcement from Walmart would reveal that they are introducing a pollinator health effort to support these important creatures.
Largest Pollinator Health Effort
As Walmart is one of the largest corporations on the planet, it stands to reason that they'd opt to produce one of the largest pollinator health efforts as well. Walmart announced a new commitment to reduce the threats aimed most directly at pollinators. These efforts by Walmart are going to take many different forms, though one area of focus is on integrated pest management, or the habits and practices revolving around expanding these key habitats while reducing pest threats.
According to Walmart, the U.S. branch of the company will pull 100% of its floral and fresh produce from suppliers that adopt and integrate the pest management practices highlighted above. As America's largest retailer, what Walmart decides to do can potentially set the tone for discussions revolving around pollinators and corporations in the future. Right now, the alleged goal is to integrate these IPM practices by 2025, at least according to an unnamed third party.
More than just focused on a single aspect of their supply chain, Walmart is actually taking a shot at several areas where they can reduce potential pollinator threats. According to Martin Mundo, Head of Produce Sourcing at Walmart U.S, Walmart is pushing suppliers to phase out and eliminate their use of nitroguanidine neonicotinoids and chlorpyrifos pesticides. Phasing out these problematic pesticides could lead to an industry-wide shift as consumers expect more from corporations.
While Walmart is uniquely focused on pesticides, that is far from the only area that they are addressing pollinator threats. Mundo wrote on the Walmart website that the chain would also begin to phase out and avoid selling "invasive plant species" within their retail locations. Mundo went on to add that Walmart would begin working with solar developers in order to craft pollinator habitats, similar to those found in Laurens, South Carolina.
Working With the Walmart Foundation
Leading the way in the philanthropic fields hasn't been what Walmart is most known for. With that being said, the Walmart Foundation continues to work with farmers and cultivators around the country to enact positive changes for the environment. Most recently, the Walmart Foundation pushed funding toward the Cornell Lab of Ornithology in order to further its studies and work collecting science data from citizens and local monitors.
Acquiring local data and inputting it at the Cornell Lab of Ornithology will allow scientists and researchers to better approach conservation planning in the future. Conservation planning is vital to the long-term health and vitality of our natural wonders, including the animals and insects therein.
Bees are known to be vital to our plane and if corporate leaders like Walmart understand that, hopefully, others will too. For now, we look to Cornell and to the various pollination partners under the Walmart umbrella while we wait to see if results begin to manifest!