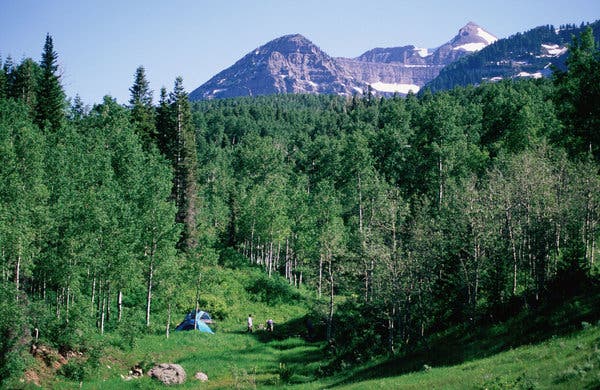 Landowner Leads Initiative In Utah To Protect Five Thousand Acres Of Forestry
Some people love nature, and there are those who will use whatever means possible to ensure that the wildlife is protected.
Every year you read reports of more animals becoming extinct and others on the verge of extinction due to human intervention or sometimes wildfires.
The Simonsen family in Utah, however, have been adamant that the wildlife in the vicinity of their home, spanning thousands of acres, are worth protecting.
They made a very bold step which has been welcomed by environmentalists and the community as a whole.
Thanks to the conservation-minded landowners, the United States Department of Agriculture's (USDA) Forest Service, nearly five thousand acres of prime elk habitat in north-central Utah has been permanently secured.
This is a joint effort, which also includes the Division of Forestry in Utah, the Forestry, Fire and State Lands (FFSL), and a foundation known as the Rocky Mountain Elk.
All parties saw the importance of the venture and decided to come on board without reservation.
The Simonsen family's decision to put a preservation easement on their property to protect its wildlife values demonstrates their knowledge of and commitment to elk and other wildlife, according to Kyle Weaver, president, and CEO of the Rocky Mountain Elk Foundation.
Mr. Weaver says they value and honor the family, in addition to the FFSL partners who will handle the easement.
The Wasatch Mountain Rangeland, divided into two different tracts, is about sixty-four kilometers to the east of Spanish Fork.
The National Forest, which is known as Uinta-Wasatch-Cache, surrounds it on three sides. That allows it to provide the elk with spring, summer, and winter range as well as a critical calving area.
It is also a significant migration corridor for both elk and mule deer. The property includes four kinds of forest stands, including aspen, as well as several miles of the
White River's Left Fork and Center Fork, as well as miles of seasonal and sporadic streams, meadows, and riparian areas with wetlands that support several birds, animals, and fish species.
The USDA says it is grateful to the Simonsen family and all the entities involved for their support and dedication to Utah's private forest resources.
According to Janet Valle, manager of the USDA Forest Service's Forest Legacy and Forest Stewardship Program, the conservation easement provides valuable habitat for several fish and wildlife species.
Ms. Valle went on to say that the USDA Forest Service's Forest Legacy Program is thrilled to be able to assist in this conservation initiative.
RMEF had conserved more than 8.1 million acres for elk and other wildlife since its inception more than thirty-six years ago.
The Rocky Mountain elk was designated as Utah's state mammal in 1971 in honor of its recreational, economic, and intrinsic importance to the state's residents.
The elk are noticeable in mountainous areas in Utah. They live at really high points during the hot summer months, typically between six thousand and ten thousand feet. In late autumn, the majority of them move down mountain slopes to lower elevations with less snowfall.
They congregate in valley bottoms throughout the winter, where the melting of snow occurs faster, and winds keep the deep snow from accumulating. Other sources of food are available as a result of these circumstances.
Winter range refers to the elk's winter habitat. Both big game species depend on the accessibility of winter range to live. Adult bulls (males) weigh 700 pounds. — At the elbow, 5 feet Cows (females) weigh 500 pounds and stand 412 feet tall based on shoulder level.
Trading Solar Power for a Crypto Farm Stability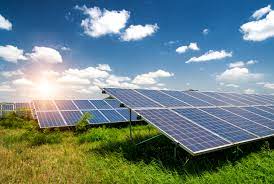 Crypto has been getting a bad rap in the news lately given how much energy it consumes to generate the financial bounty of new digital coins. A mass bank of ASIC-type number crunchers demand a lot of electricity, and that kind of power consumption day in day out leaves footprint that many are not comfortable with. However, being responsive to the times, a particularly creative crypto company has decided solar may be the big offset it needs to set things right, at least as far as that company's activity online. And that offset is going to happen in Montana with a big new construct titled the Basin Creek Solar Project, covering over 1,600 acres.
Trading Power for Power
Madison River Equity LLC has planned a 300 megawatt project to address both its mining operations as well as provide power to another 40,000 homes. Currently, Montana itself as a state only produces a total of 117 megawatts. So, adding almost 300 percent more to the local grid is going to end up providing a massive utility boost for the state economy and region, no question. The 300 megawatts don't come free; the planned crypto operation is expected to take 75 megawatts off the table for its own operations. However, even then, the entire project is a net gain for the state.
Great Things Aren't Always Wanted
Unfortunately, even with the clear benefits to power generation for the entire state, local folks aren't thrilled about the pending project. First, crypto mining is not a quiet affair. All those ASIC units needed to crunch the blockchain make a lot of noise, and combined it can seem like a massive jet engine going off. Further, the operation is not a 9 to 5 activity. Blockchain mining warehouses generally run 24/7, not turning off unless maintenance or a replacement is needed. A warehouse of them won't be any quieter.
Second, a massive solar facility is going to add a visible disruption to the area as well. It takes a lot of land and space to build a viable solar farm that pumps out serious power. Again, the locals aren't thrilled about their natural reserve suddenly being overtaken by thousands of solar panels across 1,600 acres. And the maintenance of such a facility is also going to produce a regular amount of by-product and eventual waste as well. Again, not something the locals are interested in.
Not a Sure Deal Yet
The big decision happens with the permit hearing scheduled for June 17, 2021. However, it's very likely that the locals are going to want to have their say as well. Crypto might be a big moneymaker for some, but out in the rural area it's starting to become a bit of a NIMBY issue, the kind of things folks want to stay back in the big city and not start showing up in their backyard.