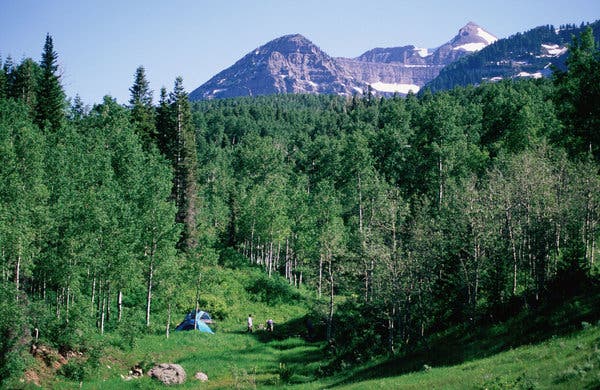 Landowner Leads Initiative In Utah To Protect Five Thousand Acres Of Forestry
Some people love nature, and there are those who will use whatever means possible to ensure that the wildlife is protected.
Every year you read reports of more animals becoming extinct and others on the verge of extinction due to human intervention or sometimes wildfires.
The Simonsen family in Utah, however, have been adamant that the wildlife in the vicinity of their home, spanning thousands of acres, are worth protecting.
They made a very bold step which has been welcomed by environmentalists and the community as a whole.
Thanks to the conservation-minded landowners, the United States Department of Agriculture's (USDA) Forest Service, nearly five thousand acres of prime elk habitat in north-central Utah has been permanently secured.
This is a joint effort, which also includes the Division of Forestry in Utah, the Forestry, Fire and State Lands (FFSL), and a foundation known as the Rocky Mountain Elk.
All parties saw the importance of the venture and decided to come on board without reservation.
The Simonsen family's decision to put a preservation easement on their property to protect its wildlife values demonstrates their knowledge of and commitment to elk and other wildlife, according to Kyle Weaver, president, and CEO of the Rocky Mountain Elk Foundation.
Mr. Weaver says they value and honor the family, in addition to the FFSL partners who will handle the easement.
The Wasatch Mountain Rangeland, divided into two different tracts, is about sixty-four kilometers to the east of Spanish Fork.
The National Forest, which is known as Uinta-Wasatch-Cache, surrounds it on three sides. That allows it to provide the elk with spring, summer, and winter range as well as a critical calving area.
It is also a significant migration corridor for both elk and mule deer. The property includes four kinds of forest stands, including aspen, as well as several miles of the
White River's Left Fork and Center Fork, as well as miles of seasonal and sporadic streams, meadows, and riparian areas with wetlands that support several birds, animals, and fish species.
The USDA says it is grateful to the Simonsen family and all the entities involved for their support and dedication to Utah's private forest resources.
According to Janet Valle, manager of the USDA Forest Service's Forest Legacy and Forest Stewardship Program, the conservation easement provides valuable habitat for several fish and wildlife species.
Ms. Valle went on to say that the USDA Forest Service's Forest Legacy Program is thrilled to be able to assist in this conservation initiative.
RMEF had conserved more than 8.1 million acres for elk and other wildlife since its inception more than thirty-six years ago.
The Rocky Mountain elk was designated as Utah's state mammal in 1971 in honor of its recreational, economic, and intrinsic importance to the state's residents.
The elk are noticeable in mountainous areas in Utah. They live at really high points during the hot summer months, typically between six thousand and ten thousand feet. In late autumn, the majority of them move down mountain slopes to lower elevations with less snowfall.
They congregate in valley bottoms throughout the winter, where the melting of snow occurs faster, and winds keep the deep snow from accumulating. Other sources of food are available as a result of these circumstances.
Winter range refers to the elk's winter habitat. Both big game species depend on the accessibility of winter range to live. Adult bulls (males) weigh 700 pounds. — At the elbow, 5 feet Cows (females) weigh 500 pounds and stand 412 feet tall based on shoulder level.
Los Angeles Unveils Roadmap to 100% Renewable Energy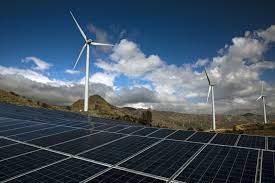 The largest city in all of California, Los Angeles hosts a population north of four million people as well as nearly 3.8% of the nation's economy. Revered as a destination for outdoor enthusiasts and Hollywood aspirationals alike, Los Angeles also has earned a reputation for its smog and pollution.
Fortunately for LA locals, it looks like there is a plan being put in place to transition away from burning coal for electricity. If this goal is enacted, eventually Los Angeles could see itself achieving more than 98% of its clean energy within the next ten years.
Clean Energy to Combat Pollution
A first-of-its-kind study was commissioned by the city of Los Angeles in collaboration with the National Renewable Energy Laboratory. The study would go on to reveal that Los Angeles has a legitimate opportunity to attain 98% clean energy by 2031 and 100% clean energy by 2035, both plans that fall in line with the promises made by President Biden on climate change. The report went on to conclude that clean energy can get produced at an efficient level so that rolling blackouts and economic disruptions are no longer required.
According to the NREL, a federal research agency, the path toward clean energy involves the construction of solar farms, batteries, and wind turbines. These clean energy solutions have been around for years, but they've only just recently become embraced at a federal level under the Biden Administration, continuing plans put in place by President Obama preceding him. Included in the construction goals listed in the report is a focus on energy efficiency and something known as 'demand response', a program that would pay people to utilize energy when the solar and wind farms are producing plentiful amounts.
Not only would the efforts put in place by the NREL study help combat pollution, but it would also go directly toward slashing the traumatic pollution that comes from cars, power plants, furnaces, and trucks all throughout Los Angeles County. These changes would have a dramatic and direct positive impact on lower-income neighborhoods as well as communities of color.
While the NREL study is incredibly optimistic, it is also incredibly feasible. According to researchers and professionals who have absorbed the NREL study, the energy efficiency plan allows for year-round power, with lights on every hour out of the year. Additionally, the commissioned report proposes that homes would even be protected from energy loss due to wildfires and downed transmission lines.
Discussions surrounding clean energy and how to implement it have risen dramatically since the power outages that plagued Texas in early 2021. Power grid failures and an over-reliance on fossil fuels would highlight a natural disaster that saw millions of native Texans without power, forced to boil snow to gain access to life-saving water. With continued weather extremes to come due in large part to climate change, these issues are only going to get worse as time goes on.
Mayor Garcetti spoke on the issue citing a need to keep medical equipment powered, refrigerators running, and the city operational in the face of extreme weather. Garcetti pointed to "top scientists" from "around the world" that have helped to create an actionable plan that is as realistic as it is potentially effective.
The NREL created a study team of more than 100 participants in support of the Eagle Supercomputer located at the Golden, CO, Research Headquarters. The program has incorporated millions of simulations since 2017 while generating reliable data for use with reference to jobs, weather, power lines, solar panels, and electrical use throughout L.A. County.