JJ Watt's Relief Fund Has Served Over 26 Million Meals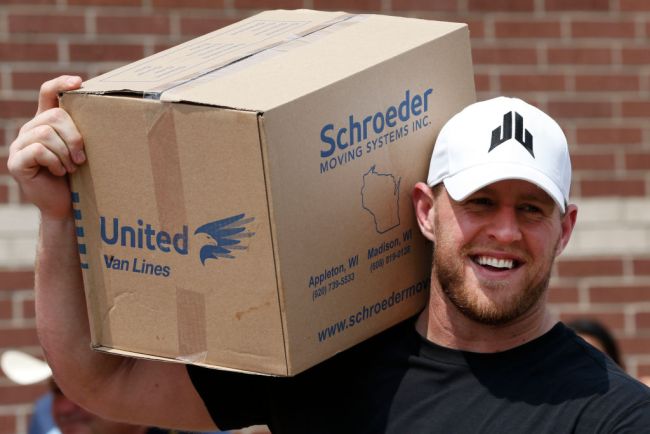 August 26, 2017 was a devastating day for the city of Houston, Texas. Hurricane Harvey ravaged the city causing almost $200 billion in damages and taking an estimated 88 lives. It has been considered one of the deadliest hurricanes in the contiguous United States, tying Hurricane Katrina. Over the next four days, the Texas city, with a population of more than 2.3 million people, received more than 40 inches of rain. Thousands of people were displaced from their homes due to the never seen before flooding.
J.J. Watt, who is a defensive end in the NFL for the Houston Texans, had to do something to help his city. He couldn't stand by and watch the effects of Hurricane Harvey destroy Houston. Despite dealing with his share of injuries that ended his season early in 2017, including one that left him with a broken leg, he felt compelled to do something. He made a video that went viral asking for donations for the victims of the hurricane. From that video, he created the J.J. Watt Relief Foundation.
His original goal was $200,000 for hurricane relief. People were moved to continue to give to this shining light in the face of tragedy and one year later, he had raised $41.6 million. All of the money was distributed to eight non profit organizations.
The organizations used the funds for many different projects, including the cleanup and repair of more than 600 houses. They reconstructed 420 child care center and after school programs, resulting in service being restored to 16,000 children. The organizations were able to reinstitute physical and mental health services, which was able to help 6,500 people. They were able to distribute medicine to more than 10,000 people. The Houston Food Bank and Feeding America were desperately trying to keep up with the high demands. J.J. Watt's Fund enabled them to serve 26 million meals.
Despite all the money raised and all the amazing accomplishments, the J.J. Watt's Foundation does not plan to stop there. J.J. has plans for the future. Included in those plans are restoration of more houses, continued physical and mental health support and continued support to the Food Bank. The foundation also plans to help provide hurricane resilience in the city and continue to restore Boys and Girls Clubs Centers and repairing homes with Habitat for Humanity.
The Foundation has had its share of detractors claiming that people aren't being helped, but J.J. stands by his foundation and the amazing work it's doing. The need is great and they are helping as many people as they can as quickly as they can and they plan to continue to help.
Many see all the great work J.J. is doing. He was awarded with the Walter Payton Man of the Year Award for all of his fundraising efforts.
Why More People Are Finding Snakes Hiding in Their Toilet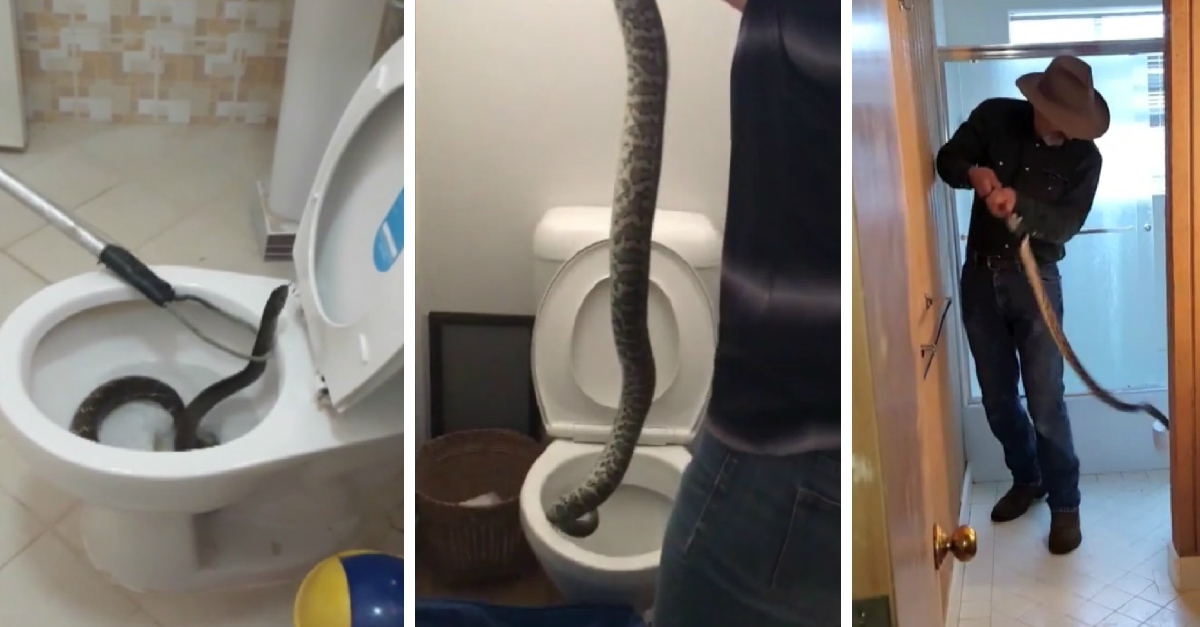 Sitting down on the toilet and then realizing there is a snake in there. It's a scene from a horror movie and can be anyone's worst fear. Snakes hiding in toilets are becoming more and more common.
The latest story making the headlines is from Mike Green in North Carolina, who says he has pulled six snakes out of his toilet in the past four years. This is not the only example. Country singer Brett Eldredge recently shared that he walked in the bathroom where he was staying on vacation in the Bahamas and found a snake in the toilet bowl. There are plenty of stories of pythons hiding out in toilets in Australia.
There is a reason why this is happening. A former plumber and curator of reptiles at the Los Angeles Zoo is sharing the reason. He says that snakes are sleek animals and it's easy for them to fit into tight spaces in their current environment. Snakes feel more at home when they are in a dark, tight space. When they get into a pipe, they feel good about it and it's easy to navigate through the sewer system and then find their way up the pipes into someone's toilet. Snakes get in through the ventilation pipes on the roof. Since the bathroom plumbing is usually connected through the ventilation pipes the snake slithers its way through the system and into the bathroom. It's easy for snakes to slither up anything that will lead them to the roof, such as a tree. If you have a tree that is close to your roof and the ventilation pipe then it can increase your chances of having a snake in the bathroom
If you are wondering what to do if a snake gets in your toilet, know that flushing it away won't work. If you do find a snake in your toilet then call animal control. Animal control can help you get rid of the snake but can also identify the snake. While the good news is that most snakes are harmless, there is a chance you could have a dangerous one. Don't be a hero and handle it yourself, just in case it is dangerous.
If you want to avoid snakes in your toilet, there are simple things you can do. Find a way to make sure the ventilation is covered but that it is still able to do the job it is intended to do. By having some sort of block, such as wire covering and mesh, it not only prevents snakes from getting in but also other pests, like rats. You can also install a roof vent hood. These hoods help protect the venting and keep any creepy pests out. Who would have thought that you actually needed to take care of issues on the roof in order to prevent snakes from slithering through the pipes? If you are truly worried then you can invest in a multi-flap that fits over the toilet pipe and allows waste and water to exit but keeps critters out.
Keep in mind if you live in an area that is prone to snakes then this issue may be more common and you may already know how to deal with it. Many snakes that find their way into a toilet are not native to the area where they were found. It's likely they escaped or were let free by their owners that no longer wanted them and they choose your pipes as a nest. Many snakes aren't able to survive in the main sewer pipe for very long since there can be relatively low temperatures below the ground where pipes are located, making it unlikely that they actually set up their home in a main sewer line.