JJ Watt's Relief Fund Has Served Over 26 Million Meals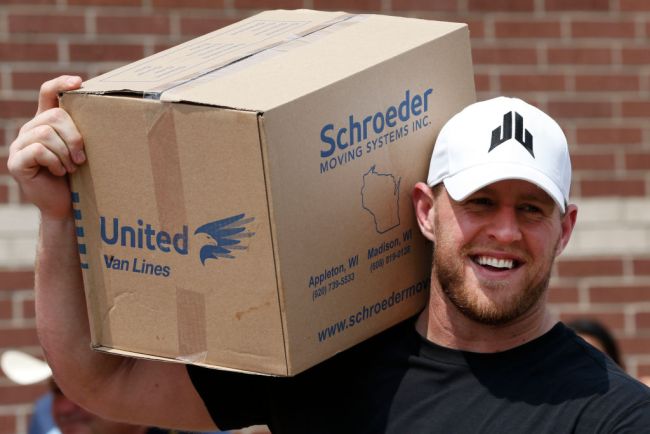 August 26, 2017 was a devastating day for the city of Houston, Texas. Hurricane Harvey ravaged the city causing almost $200 billion in damages and taking an estimated 88 lives. It has been considered one of the deadliest hurricanes in the contiguous United States, tying Hurricane Katrina. Over the next four days, the Texas city, with a population of more than 2.3 million people, received more than 40 inches of rain. Thousands of people were displaced from their homes due to the never seen before flooding.
J.J. Watt, who is a defensive end in the NFL for the Houston Texans, had to do something to help his city. He couldn't stand by and watch the effects of Hurricane Harvey destroy Houston. Despite dealing with his share of injuries that ended his season early in 2017, including one that left him with a broken leg, he felt compelled to do something. He made a video that went viral asking for donations for the victims of the hurricane. From that video, he created the J.J. Watt Relief Foundation.
His original goal was $200,000 for hurricane relief. People were moved to continue to give to this shining light in the face of tragedy and one year later, he had raised $41.6 million. All of the money was distributed to eight non profit organizations.
The organizations used the funds for many different projects, including the cleanup and repair of more than 600 houses. They reconstructed 420 child care center and after school programs, resulting in service being restored to 16,000 children. The organizations were able to reinstitute physical and mental health services, which was able to help 6,500 people. They were able to distribute medicine to more than 10,000 people. The Houston Food Bank and Feeding America were desperately trying to keep up with the high demands. J.J. Watt's Fund enabled them to serve 26 million meals.
Despite all the money raised and all the amazing accomplishments, the J.J. Watt's Foundation does not plan to stop there. J.J. has plans for the future. Included in those plans are restoration of more houses, continued physical and mental health support and continued support to the Food Bank. The foundation also plans to help provide hurricane resilience in the city and continue to restore Boys and Girls Clubs Centers and repairing homes with Habitat for Humanity.
The Foundation has had its share of detractors claiming that people aren't being helped, but J.J. stands by his foundation and the amazing work it's doing. The need is great and they are helping as many people as they can as quickly as they can and they plan to continue to help.
Many see all the great work J.J. is doing. He was awarded with the Walter Payton Man of the Year Award for all of his fundraising efforts.
A baby bear, tiger, and a lion found in a basement 12 years ago are now best friends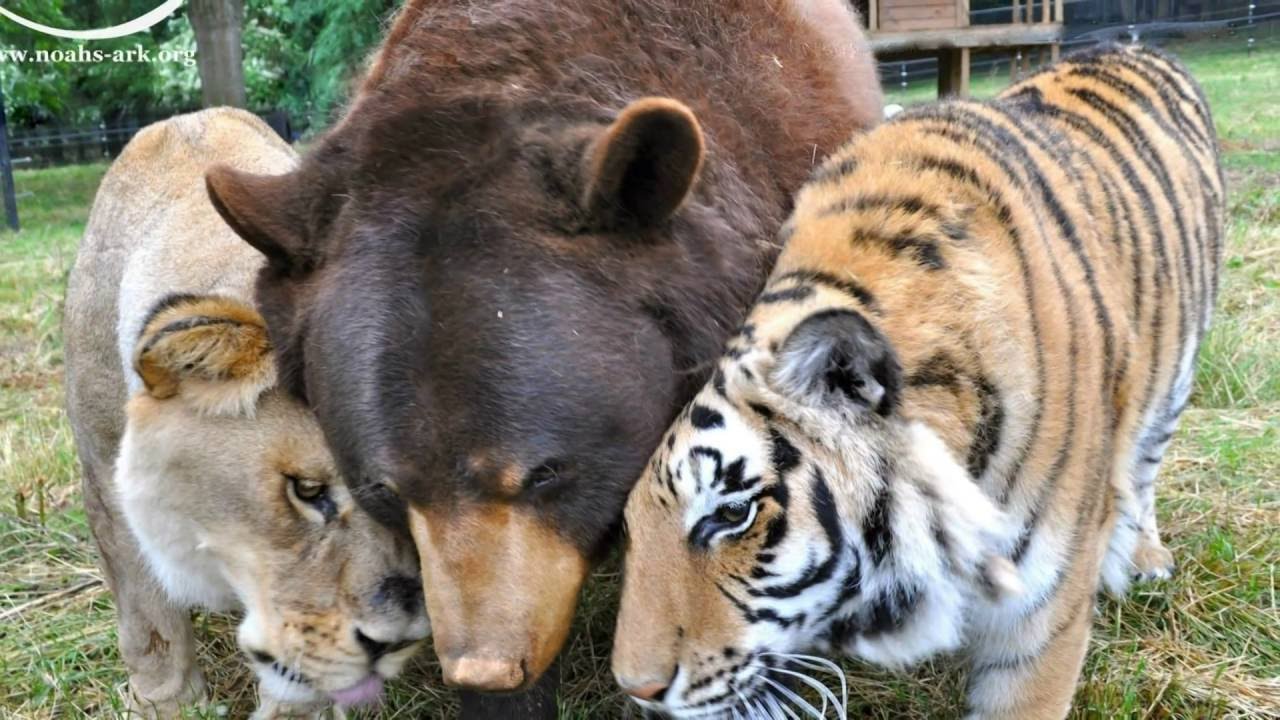 Wild animals try to stick to their natural habitat and they also tend to follow their natural social characteristics. For example, leopards are known to be very reclusive creatures and often prefer a solitary life. Bears and tigers are also not very social too.
In this fascinating story, a bear, a tiger, and a lion have grown up to become best buddies. In a video posted online, a 12-year-old Black Bear, named Baloo, walks over to his friend, Shere Khan, a Bengal Tiger, and cuddles with him as if they are brothers. Tigers don't even get along with their kin. So this friendship between the bear and tiger is even beyond kinship. To make things even more unbelievable, they have another friend, named Leo. You guessed it right, Leo is a lion.
What might explain this unusual friendship is their common history. 12 years ago, when these three animals were babies, they were being kept in terrible conditions in a basement. Fortunately, they were recovered by the police and bought to Noah's Ark Sanctuary in Locust Grove, GA. The three animals have cared for their entire life at the Sanctuary.
The staff at Noah's Ark Sanctuary have never heard of such friendship between a big cat and a bear. They do share the same habitat, especially in the Fat East, but any encounters between them as most aggressive or they just ignore each other and keep out of the way of the other. They don't walk up and cuddle each other. The staff at the sanctuary does point out that out of these three, Shere Khan has kept a little bit of natural wild mannerism but he is still very friendly. When it is sleep time, the trio shares the same room and cuddle together. They were kept as pets in that basement, which was legally not allowed. The owner of the basement was a drug dealer. They were confiscated and bought the sanctuary. Since then the owner of the sanctuary has looked after these three.
Unfortunately, Leo has passed away, leaving his loved ones with wonderful memories of him. He was 15 years of age when he passed away. He had been feeling sick and during surgery, his doctor found 80% of his liver was damaged. He could not have survived in such a condition. The difficult decision to let him go had to be made so that he does not suffer. His end in the world was peaceful.
Leo's best friends, Shere Khan and Baloo, were able to say a final goodbye to him. They have been doing all right since their best friend's departure. The staff at the sanctuary keeps a close eye to check off any worrisome signs of depression or change in behavior. The staff believes these two already knew Leo was terminally ill long before the staff was able to find out.
Leo's final resting place is located by the clubhouse at the sanctuary. Such compassion and bond in animals of different species are very rare. In the wild, they might have been foes, but at the sanctuary they were brothers. Their story is an example of when nurture overtakes nature. They grew up together and build a bond that went beyond the design of nature. Humans do not fully understand the communication or relationship dynamics of the animals. This story is an example of how wild animals can get along in the right environment.