JJ Watt's Relief Fund Has Served Over 26 Million Meals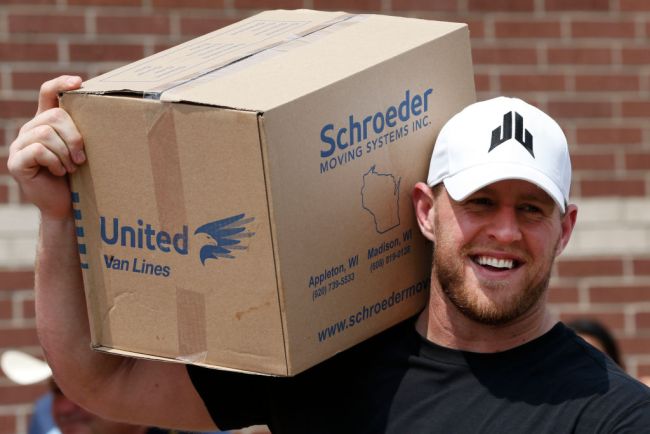 August 26, 2017 was a devastating day for the city of Houston, Texas. Hurricane Harvey ravaged the city causing almost $200 billion in damages and taking an estimated 88 lives. It has been considered one of the deadliest hurricanes in the contiguous United States, tying Hurricane Katrina. Over the next four days, the Texas city, with a population of more than 2.3 million people, received more than 40 inches of rain. Thousands of people were displaced from their homes due to the never seen before flooding.
J.J. Watt, who is a defensive end in the NFL for the Houston Texans, had to do something to help his city. He couldn't stand by and watch the effects of Hurricane Harvey destroy Houston. Despite dealing with his share of injuries that ended his season early in 2017, including one that left him with a broken leg, he felt compelled to do something. He made a video that went viral asking for donations for the victims of the hurricane. From that video, he created the J.J. Watt Relief Foundation.
His original goal was $200,000 for hurricane relief. People were moved to continue to give to this shining light in the face of tragedy and one year later, he had raised $41.6 million. All of the money was distributed to eight non profit organizations.
The organizations used the funds for many different projects, including the cleanup and repair of more than 600 houses. They reconstructed 420 child care center and after school programs, resulting in service being restored to 16,000 children. The organizations were able to reinstitute physical and mental health services, which was able to help 6,500 people. They were able to distribute medicine to more than 10,000 people. The Houston Food Bank and Feeding America were desperately trying to keep up with the high demands. J.J. Watt's Fund enabled them to serve 26 million meals.
Despite all the money raised and all the amazing accomplishments, the J.J. Watt's Foundation does not plan to stop there. J.J. has plans for the future. Included in those plans are restoration of more houses, continued physical and mental health support and continued support to the Food Bank. The foundation also plans to help provide hurricane resilience in the city and continue to restore Boys and Girls Clubs Centers and repairing homes with Habitat for Humanity.
The Foundation has had its share of detractors claiming that people aren't being helped, but J.J. stands by his foundation and the amazing work it's doing. The need is great and they are helping as many people as they can as quickly as they can and they plan to continue to help.
Many see all the great work J.J. is doing. He was awarded with the Walter Payton Man of the Year Award for all of his fundraising efforts.
A Horse Sanctuary That Becomes So Much More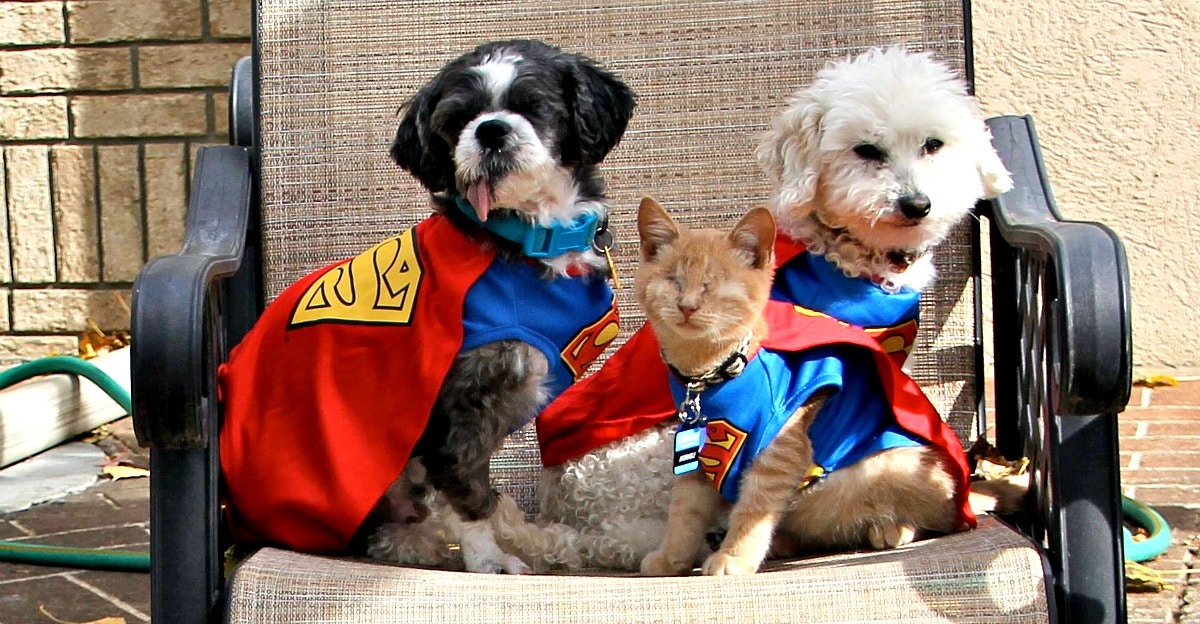 Animal rescue is far more than just a current fad. People are recognizing that animals are sentient beings and they deserve better treatment than we give them. There are now rescues, shelters, and sanctuaries all around the country where kind souls try to deal with the problem of pet homelessness.
Allison and Steven Smith decided to open a sanctuary for unwanted miniature horses. Many people don't know of the plight of miniature horses, and the cause was near and dear to their hearts. They started the Triple H Miniature Horse Rescue so they could provide a home where they could meet the needs of abandoned and unwanted miniature horses.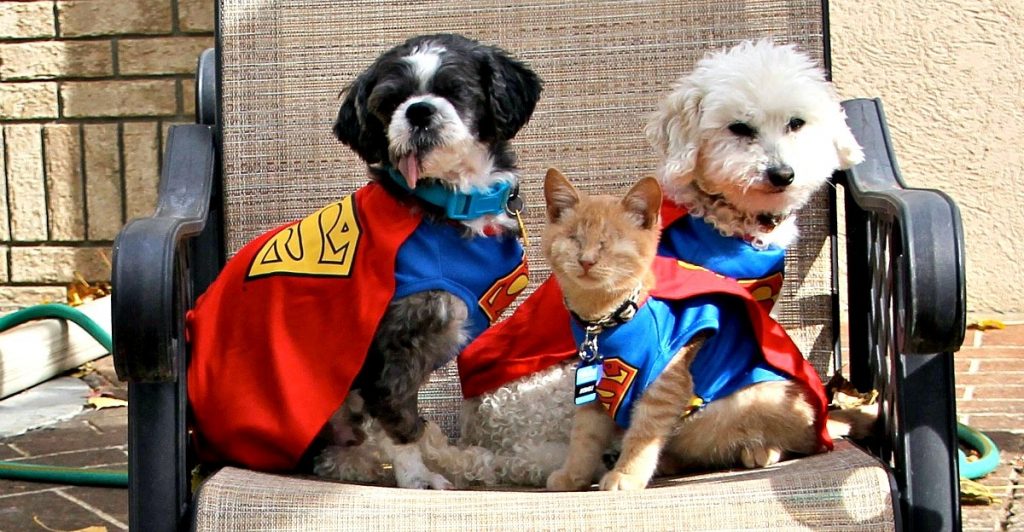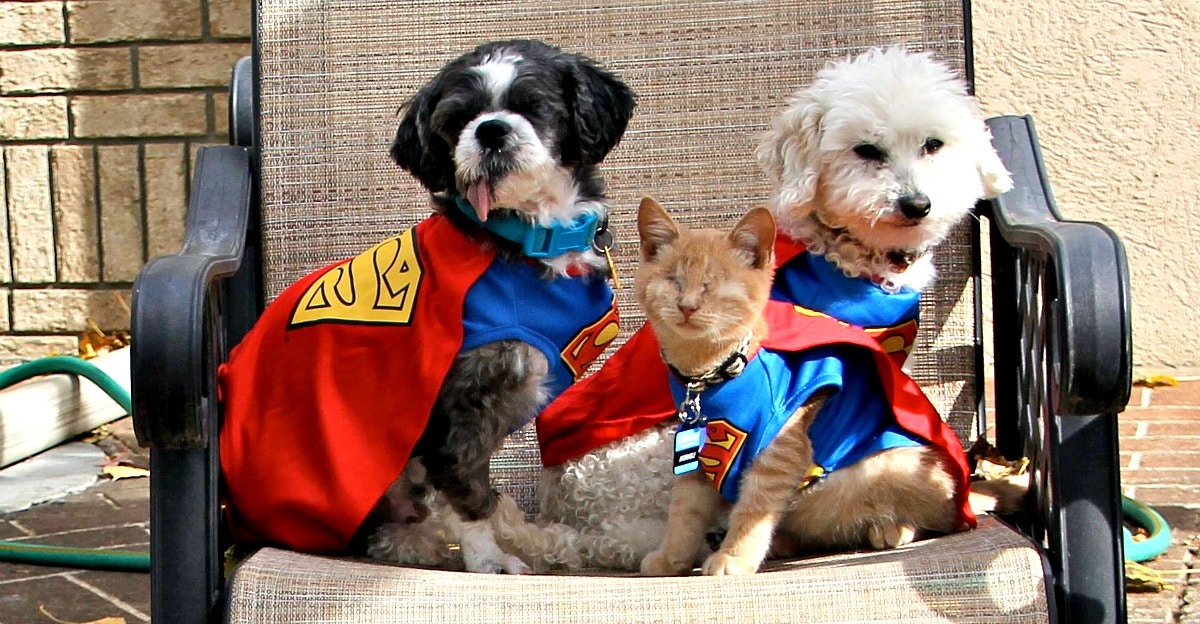 From Modest Beginnings To Big Dreams
Pebbles and Cocoa were the first two residents, but the miniature horse farm turned into a menagerie. At this point, the Triple H Miniature Horse Rescue has now rescued over 500 animals, including cats, dogs, goats, sheep, ducks, chickens, rabbits, and even pigs that were rejected because of a disability.
Their original dream seemed like it was enough, but Allison and Steven realized that they just hadn't been dreaming big enough. There is room enough in their hearts and at their sanctuary for so many more creatures that simply need a place to stay.
Moving Stories of Courage
One great success story is the couple's rescue of a small sweet dog called G.I. Joe. He was 120 miles away but they knew they had to help. Paralyzed from the waist down, G.I. Joe had to drag himself along, but now he has a walker so he can move around with ease.
Allison and Steven have rescued several blind animals, bringing them back to what will probably be their final home, knowing they are safe. Mowgli was just a 10-week-old kitten when he moved to the horse sanctuary, and some of his blind friends are Martin the Labrador and Wanda the pot-bellied pig. One poor goat named Roy was abandoned at a mall because of a bad haircut.
Kitty City
Another dream Allison had was rescuing unwanted cats. Her dream led to the creation of Kitty City, a place where cats could come to be adopted or live out the rest of their days. Cats move to Kitty City when they have been moved to death row at different pounds, giving them a reprieve so they can continue to either search for a home or retire with other cats.
Kitty City originally had room for a little over 50 cats but the space has been expanded and there is also now a special area for FIV-positive cats. Volunteers make sure the work is done to make sure the cats are clean, fed, and socialized. You can either adopt a cat from Kitty City or if you need to surrender your cat, you can fill out a form and work with Kitty City to make sure your pet stays safe.
The Compassion Crew
The Smiths could easily see how the animals on the farm were thriving, and they took joy in the comfort of the animals they had saved. But then they had a great idea: why not use these down-on-their-luck pets to help teach children about compassion?
The Smiths took some of the pets to a local elementary school wearing capes and told the children the animals' superpowers were empathy and compassion. The children learned a valuable lesson about looking different, and that it didn't make sense to want to hurt someone because of a difference. The Compassion Crew was so successful the children wrote letters of gratitude, and the Smiths are thinking about letting groups like Girl Scouts come to them. What started out as a home for two unwanted miniature horses has turned into a great success story by any measure.