Hilarious: Penguins Dressed In Their Christmas Best Bring Holiday Cheer In Japan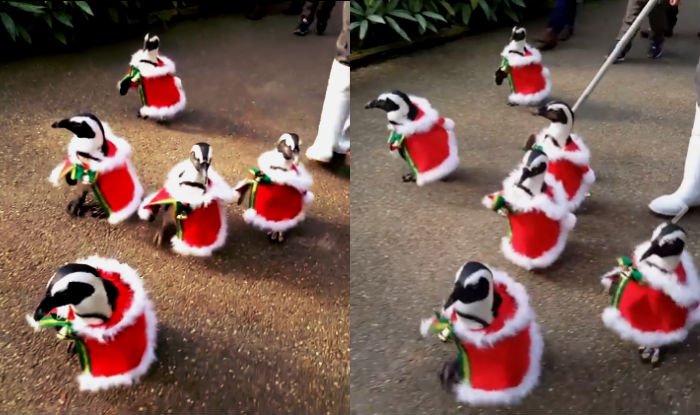 The best way to spread Christmas cheer is not just singing loud for all to hear. A zoo in Japan has been dressing their penguins in Santa garb for their daily walk for a number of years.
Christmas Cheer Spread by Strolling Penguins
Matsue Vogel Park in Shimane Prefecture, which is located in the Chugoku region on the main Honshu island in Japan, holds a daily penguin stroll throughout the year, but during the Christmas season it becomes a festive parade of sorts. The naturally delightful creatures are dressed in red Santa Claus-esque robes for their daily walk as parkgoers enjoy the scene.
These birds without feathers give the polar bears and even Santa's elves competition for the most adorable thing of the season.
Matsue Vogel Park is a beautiful place with carefully planned architecture, friendly wildlife, and flowers in bloom year round. Vistiors are granted the opportunity to walk alongside the penguins every day.
During the holidays, zoo officals up the anti by dressing their penguins in red cloaks with a fur trim complete with green and gold accent ribbon.
Don't forget the bells, though. It's not Christmas without bells ringing, so park officials also attach jingle bells to the red coats, producing a cheerful jingle bell noise as the penguins waddle through the park.
Football Fans in Addition to Santa
The festivities of dressing up penguins is not reserved for Christmas, however. During the World Cup, these penguins wore Japanese jerseys to support the hometown football club.
PETA Asia Cites Zoo for Animal Cruelty
Not everyone loves the festive birds. PETA (People for the Ethical Treatment of Animals) Asia released a story in 2016 citing concerns over the treatment of the flightless birds. The article even goes as far as calling the zoo a vile facility as they've subjected the birds to animal cruelty since 2009.
Viral Videos of Festive Birds
The general consesus is that these friendly penguins bring a spirit of joy and fun to the holidays.
Unfortunately, it is not in the cards for many folks to travel to Japan for Christmas. Fortunately we live in a modern technological age complete with viral YouTube videos and social media.
These technological advances allow for the sharing of this festive fun across multiple continents. Check out this video of the Santa plaid penguins on one of their daily strolls through Matsue Vogel Park.
Shimane Prefecture Tourism
The Shimane Prefecture not only features the zoo, but also numerous tourist attractions such as the Matsue Castle, Aquas Aquarium and multiple art museums. In addition to these, Mt. Sanbe is a popular attraction in the region. Mt. Sanbe is part of Daisen-Oki National Park and is the main peak in a range of volcanic mountains, boasting natural hot springs and the mining site of a third of the world's silver.
Find Joy Amidst Holiday Hustle
The next time you're feeling down about the holiday to do list or stressed by the hustle and bustle of the season, be sure to remember the Christmas penguins of Japan. They will surely bring a smile to your face and joy to your heart.
Why women make capable firefighters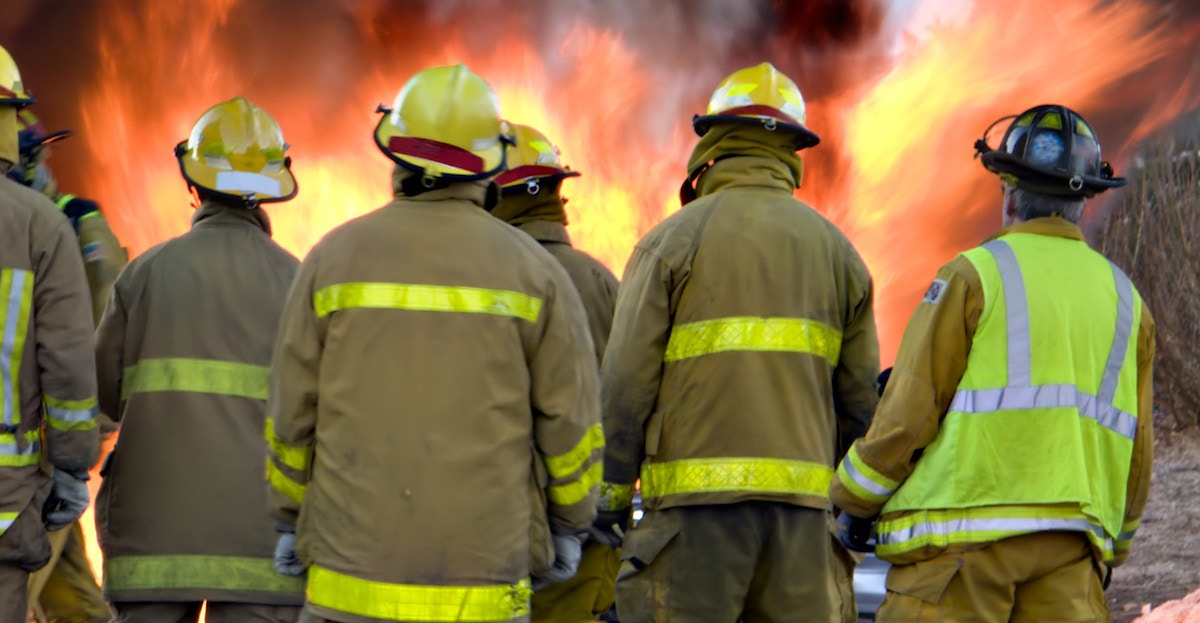 It's unfortunate that the idea persists in society that women are not capable of working as firefighters. As women have become increasingly prominent in other industries that have been traditionally dominated by males such as construction and logging, their numbers on the ranks of firefighting squads continue to remain low.
Take the Fire Department of New York as an example. In 2018, five women succeeded in graduating from New York City's Fire Academy. While some progress has been made for women in the FDNY since the fire department lost a gender discrimination lawsuit back in 1982, there are still fewer than one percent of firefighters for the department who are female. While fire departments in cities such as Seattle, Minneapolis, and Miami have more women, the average for fire departments across the nation is only about five percent female.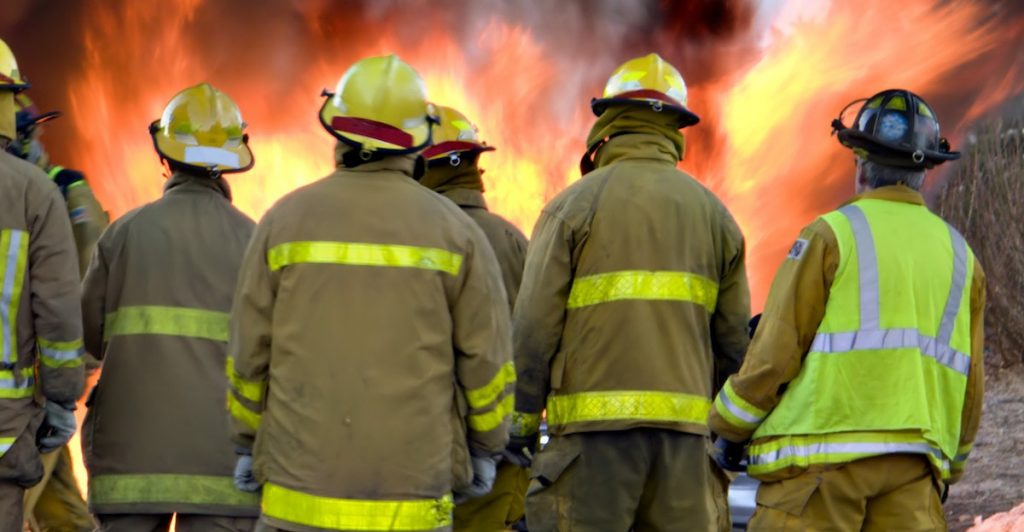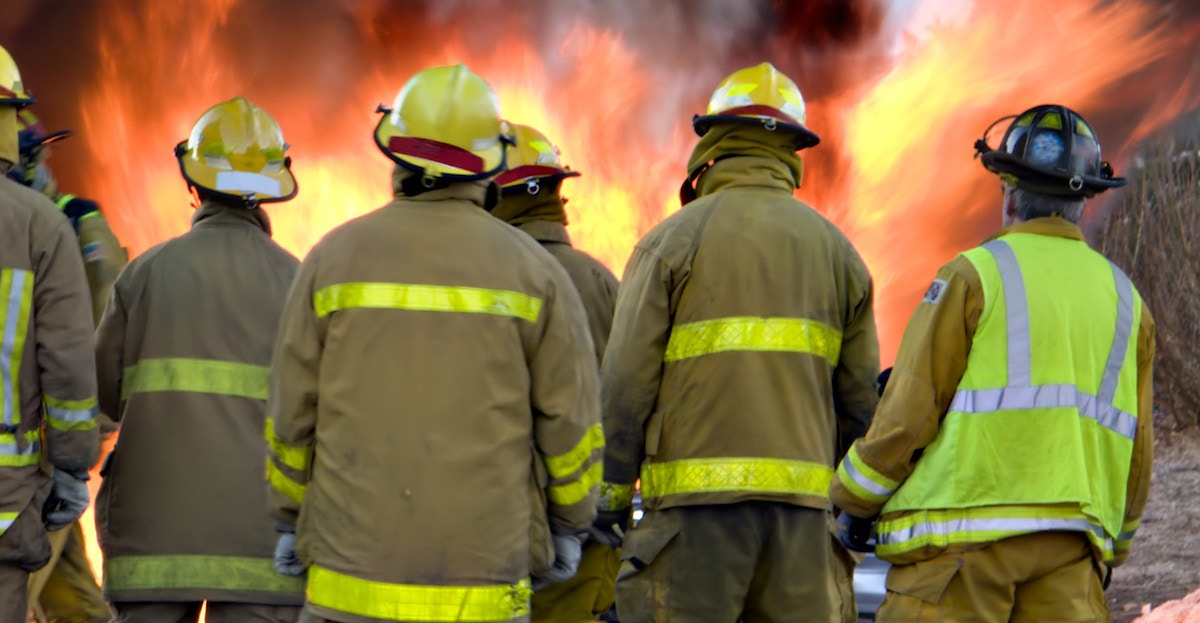 Historically, women have long been successfully putting out fires in this country. Back in 1815, Molly Williams volunteered to serve at the firehouse fo New York City's Oceanus Engine Company No. 11. Williams was a female slave working with a company that was not only all male, but all white as well. Williams was offered a job after she single-handedly handled a call when every man in the company was unable to handle the call because of being infected by the flu.
Another early female firefighter in the US was Emma Vernell. She was 50 years old when she became the first woman to work as a firefighter in the state of New Jersey.
Some people continue to wonder if women are really capable of working as firefighters. One needs only look at statistics to find an answer to this quandary. Consider statistics from the national Candidate Physical Abilities Test that firefighters need to pass. In 2008, 70 percent of all women who took the exam passed. This figure is not significantly far behind the percentage of men who passed the exam. In the same year, 75 percent of men passed. This shows that women are not statistically far behind men in taking the exam and passing or failing is more a matter of individual capabilities than a question of gender.
It's likely that women remain underrepresented in the firefighting profession because of traditionally perceived gender roles. Fire departments all over the country have been found to have testing and qualification procedures that not only discriminate against women, but also against minorities as well. Available equipment is often designed to fit men rather than women. Also, harassment toward women is rampant in some departments.
Nevertheless, women succeed in careers as firefighters. In fact, hundreds of women have attained the rank of captain or lieutenant in their careers as firefighters. In fact, the city of San Francisco fire department was led by a woman, Chief JoAnne Hayes-White, as of 2004.
It's important that people realize that females are perfectly capable of serving as firefighters because, as a female Wisconsin firefighter once remarked, "No one cares if you're a woman when their house is on fire".