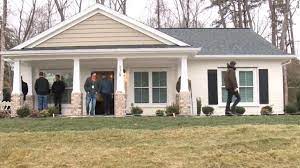 Habitat for Humanity's First 3D Printed Home
Habitat for Humanity is famous for providing housing to needy families in cities all over the U.S. However, the non-profit now goes down in history as being the first charity organization to build and give away a 3-D printed home for a family in need as well.
In most cases, Habitat for Humanity homes are built with a preset plan and design, either already designated by the organization or provided by a local, donating builder-partner. However, for one Virginia family, they are the recipients of a full fully tech-designed home, with every major component designed and then crafted with 3-D printing. And unlike what people see in videos crafting plastic parts, the home that was built looks like a real home!
Similar to other skills involved, Habitat for Humanity worked with a partner to develop the 3-D plan to be used for the expected home. That partner, Alquist, had a deep level of experience already working as a 3-D printing business, and the partner managed all of the design and print production to make the components of the house possible.
The size of the home built is modest. The total dimensions add up to 1,200 square feet, provides for a total of three bedrooms with two complete bathrooms and material worked with involved concrete. The total build duration for the home plan took basically a half day, 12 hours, shaving off at least a month from a typical regular home build.
April Stringfield ended up being the lucky candidate that won the ability to buy the home from Habitat at a significant discount versus what it would have cost her in the regular market. Without Habitat's help, Stringfield would not likely have been able to be a homeowner, which is the goal of the program helping families in need. Instead, April Stringfield and her teen son will have their own new home through the holidays instead of living in an apartment.
Stringfield commitment and "purchase" followed an age-old barter method in which her work time calculated up to a purchase value to buy the home being built. This followed Habitat for Humanity's set program that candidate families engage in, commit their work time, have good credit and keep it good without any new issues, and qualify as low to moderate income in their earning power. For Stringfield, all the time and energy was worth it; she has a new home with a backyard, her son now has roots and a place where they can finally have a puppy, and Stringfield now feels connected to her community. In short, April Stringfield and her son are now engaged with what is becoming the elusive American Dream.
Being concrete, the home will likely stand up far better to the weather, elements and natural disasters, and Stringfield also gets a dedicated 3-D printer with the home so she can fabricate additional parts as she needs to for replacement and maintenance.
Habitat for Humanity expects the new approach to home building will continue in their projects, both due to efficiency as well as taking advantage of newer technology to build families more durable homes.
500,000-Year-Old Wooden Structure Rewrites History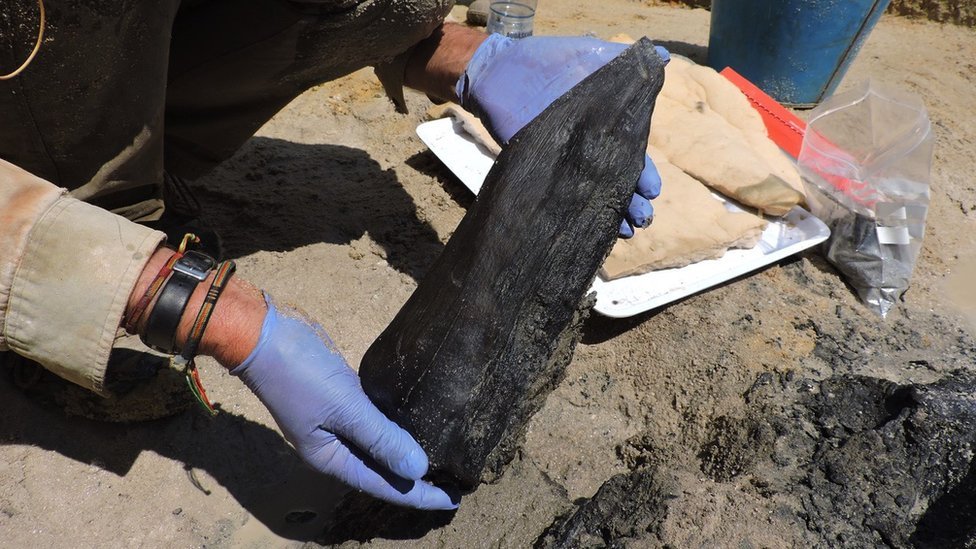 In an archaeological discovery, a wooden structure dating back an astonishing 500,000 years has been unearthed on the banks of a river in Zambia, challenging long-held beliefs about the capabilities of ancient humans. Researchers stumbled upon these ancient wooden logs, a revelation that has the potential to reshape our understanding of the lives of early humans.
The find, located on the riverbanks near Zambia's Kalambo Falls, provides compelling evidence that stone-age people may have constructed primitive shelters, forever altering our perception of their intelligence and resourcefulness. Archaeologist Prof Larry Barham, who led the research, was profoundly impacted by the discovery, stating, "This find has changed how I think about our early ancestors."
What makes this find truly remarkable is that it suggests ancient humans did more than merely survive; they thrived by creating something entirely new. These early humans exhibited intelligence, imagination, and craftsmanship by fashioning structures from wood, a material that had never before been transformed into such large and sophisticated objects.
The researchers also uncovered ancient tools, including digging sticks, but the most exciting find was two pieces of wood positioned at right angles to each other. "One is lying over the other, and both pieces of wood have notches cut into them," explained Geoff Duller, a professor of geography at the University of Aberystwyth and a member of the research team. "You can clearly see those notches have been cut by stone tools, making the two logs fit together to become structural objects."
Radiocarbon dating confirmed the wood's age, placing it at a staggering 476,000 years old. This revelation has ignited curiosity about the woodworking traditions of ancient societies, challenging the prevailing notion that early humans led simplistic, nomadic lives.
Perrice Nkombwe, a team member from the Livingstone Museum in Zambia, expressed her astonishment, saying, "I was amazed to know that woodworking was such a deep-rooted tradition. It dawned on me that we had uncovered something extraordinary."
The preservation of the wooden structure itself is a miracle. Typically, wood decays over time unless preserved under specific conditions. However, in the waterlogged environment along the Kalambo Falls, the wood remained intact, essentially pickled by the elements for millennia.
While the exact purpose of this ancient wooden structure remains a mystery, it has sparked numerous speculations. Prof. Duller suggests it might have been used as a place to sit beside the river and fish, although a complete understanding of its function remains elusive.
Moreover, the identity of the individuals who constructed this structure raises intriguing questions. "We don't know – it could have been Homo sapiens, and we just haven't discovered fossils from that age yet," Prof. Duller added. "But it could be a different species – [perhaps] Homo erectus or Homo naledi – there were a number of hominid species around at that time in southern Africa."
This discovery has the potential to enrich our understanding of ancient woodworking techniques, craftsmanship, and human interaction with the environment. As researchers continue their work at the Kalambo Falls site, the pages of history are being rewritten, and our appreciation for the ingenuity of our ancient ancestors grows ever deeper.