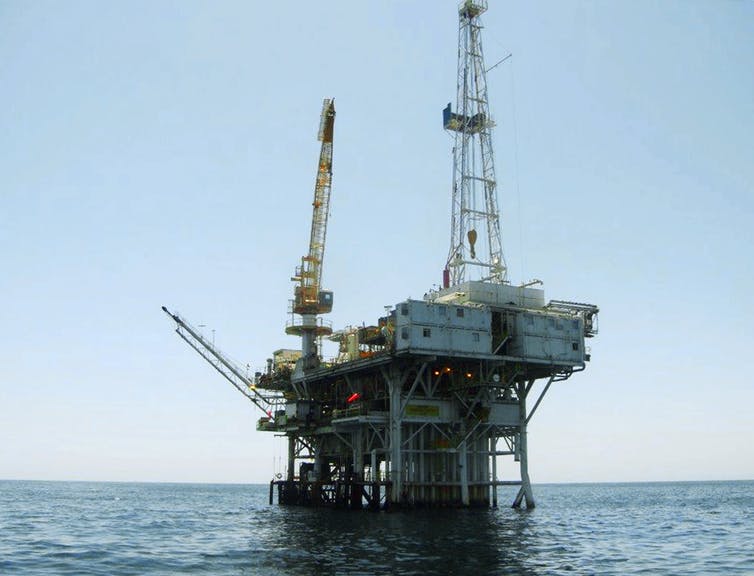 From Oil Rigs to Ocean Havens
In the vast expanse of the ocean off the California coast, something unexpected is happening beneath the waves. Old oil rigs, once symbols of industry, have transformed into thriving marine ecosystems, bustling with diverse sea life. This transformation from industrial structures to underwater oases has sparked a debate about the future of these accidental habitats.
As the years passed, many offshore oil rigs became obsolete and were abandoned. However, beneath the surface, a hidden world emerged. Thousands of juvenile rockfish, elegant white anemones, clusters of mussels, and schools of silver jack mackerel now call these structures home. While not natural features, the platforms have been in place long enough to become integral parts of the ocean environment. They provide a habitat for creatures like mussels and barnacles, which, in turn, attract larger fish and even sea lions that find safety and sustenance in this unusual underwater setting.
For over two and a half decades, scientists have been studying these unexpected marine havens. Their findings highlight the incredible productivity of these locations, benefiting both commercial and recreational fisheries as well as supporting a flourishing community of invertebrates. It's a testament to the resilience and adaptability of marine life, as they have turned what was once an industrial structure into a vibrant ecosystem.
However, as California and the United States shift their focus towards greener energy alternatives, a growing debate surrounds the fate of these disused oil rigs. On one side are those who argue that these structures are environmental eyesores and should be completely removed. On the other side are individuals, many of them scientists, who advocate for embracing these accidental oases. They argue that removing the structures could disrupt the delicate balance that has developed over the years and may be morally questionable.
In other parts of the world, a policy known as "rigs to reefs" has been successfully implemented. This approach involves repurposing old oil rigs as artificial reefs, recognizing the ecological value they provide. It's a strategy that acknowledges the unintended benefits these structures have brought to marine life.
As the debate unfolds, the fate of California's old metal oil rigs remains uncertain. What is clear, however, is the fascinating story of how these structures, once associated with environmental concerns, have become unexpected allies in supporting and sustaining marine life beneath the waves. Whether they are seen as eyesores or accidental oases, the underwater world around California's old oil rigs continues to capture the imagination and spark discussions about our relationship with the ocean and the unforeseen consequences of human activities.
Zimbabwean Ranger's Heroic Effort to Save Unloved Painted Dogs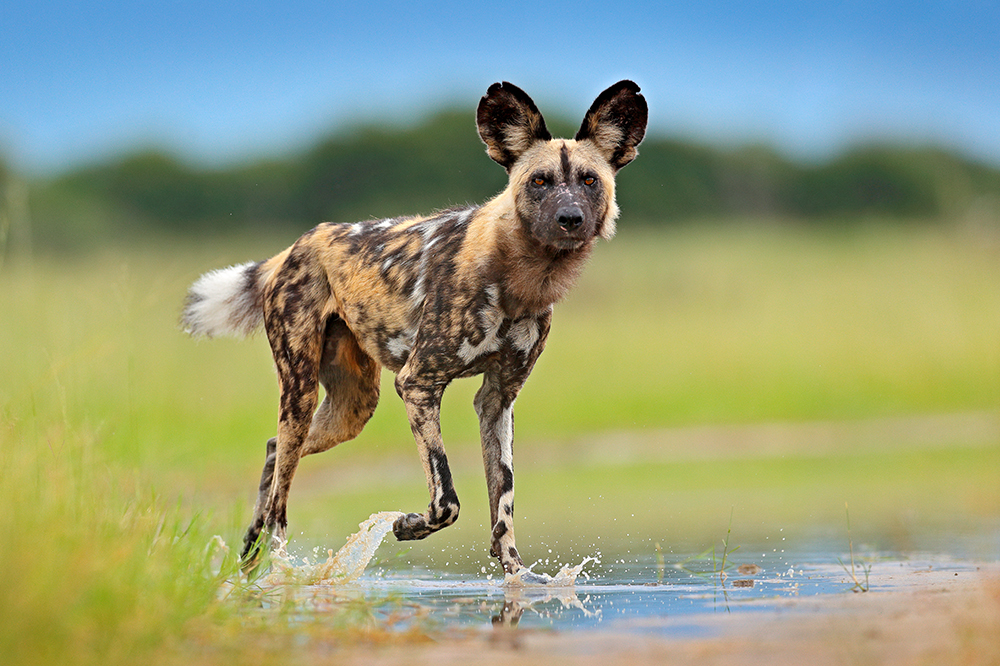 In the vast wilderness of Zimbabwe, where the African sun paints the landscape with its golden hues, a dedicated ranger named Jealous Mpofu has taken up the noble cause of rescuing and reviving the unloved African painted dogs. These striking and highly social animals, also known as African wild dogs, have faced numerous challenges, causing their population to plummet over the years.
African painted dogs are distinctive creatures, adorned with unique coat patterns that resemble a colorful mosaic. Unfortunately, they have been unjustly overlooked by both conservationists and tourists, contributing to a decline in interest and support for their preservation. Jealous Mpofu, however, has emerged as their champion, defying the misconceptions that have surrounded these animals.
Mpofu recalls the biased opinions of his father's bosses, who dismissed painted dogs as rough and undesirable creatures. "They said they didn't kill an animal; they grabbed the flesh. They said they were rough animals," Mpofu shared, shedding light on the unfounded prejudices that have plagued these beautiful canines.
Conservationists and tourists have shown little interest in painted dogs, leaving them vulnerable to various threats. Poachers, initially targeting antelopes, inadvertently ensnare these dogs in their traps. Cars pose another danger as they unwittingly run over these creatures, contributing to the challenges faced by the painted dog population.
Jealous Mpofu's journey with painted dogs began in 1997 when he first laid eyes on these fascinating animals. Growing up trekking barefoot to school and working as a casual laborer in Zimbabwe's national park system, Mpofu left his job when he witnessed the country's decline. His life took a positive turn when he crossed paths with Peter Blinston, a Briton who founded Painted Dog Conservation after being inspired by a Jane Goodall documentary at the age of eight.
Tragedy struck in 2006 when the alpha male in Hwange's last painted dog pack was killed, leading to the group's dispersal. Mpofu and his team played a pivotal role in rescuing the alpha female, bringing her into a rehabilitation enclosure. For six months, Hwange had no painted dogs in the wild, but the team persevered. They released the female and selected an alpha male from the enclosure. Over the years, the female raised as many as 30 puppies, a testament to Mpofu and his team's dedication.
Peter Blinston credits Mpofu with saving dozens of painted dogs' lives, recounting instances where he found and rescued dogs ensnared in traps. Last year alone, Mpofu rescued four dogs from one pack entangled together in snares.
In recognition of his extraordinary efforts, Jealous Mpofu has been named Tusk's Ranger of the Year, an honor bestowed upon him for his quarter-century-long commitment to bringing these unique animals back from the brink of extinction. He will receive the award, along with a grant of £30,000, in London, most likely from Prince William, who played a role in establishing the awards in 2013.
Mpofu, humble and surprised by the news of his award, plans to use the grant to support his family and community. "I share that with painted dogs," Mpofu emphasized, highlighting his commitment to not only these remarkable animals but also the well-being of those around him.
Painted dogs, known for their cooperative and sharing nature, have found an ally in Jealous Mpofu. Through his unwavering dedication, these once-unloved creatures are getting a second chance at life, and Mpofu's story serves as an inspiring testament to the impact one individual can have on the survival of a species.