Ellen Admits She Lied To Struggling Couple With 2 Kids When She Said They Wouldn't Get New Car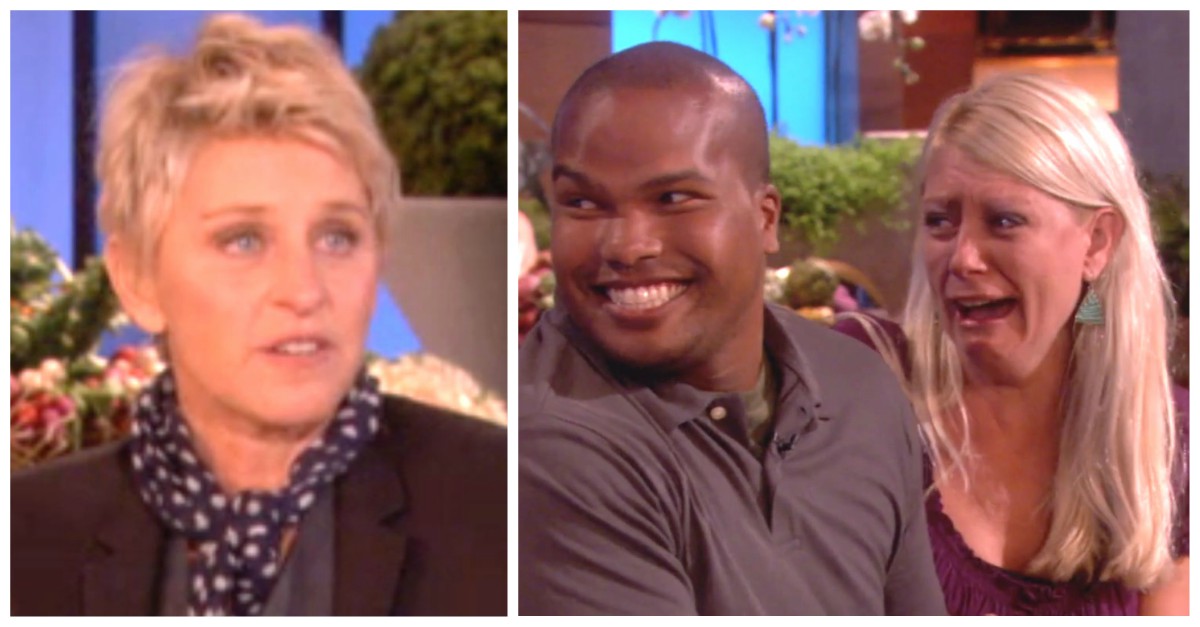 We all go through tough times but some have far more to deal with than others. Take Ray and Tiffany Johnson for example. The family works through some incredibly tough times that were also peppered with heartbreak to come out ultimately stronger on the other side.
The couple appeared on the Ellen DeGeneres Show to talk about their struggle. All within three years Ray lost his job and the couple lost their home. The couple also struggled and had to sell some of their belongings like their son's gaming system to get the water turned back on in their home.
The couple talked with Ellen about how their struggles have ultimately brought them together as a family, but have also left them wanting in certain areas. Tiffany cannot reach the gas pedal in her own car and it is falling apart to boot. After telling Ellen this, the host lamented that they only have so many cars to give out and that they would not be giving one to Ray and Tiffany. Instead, the host presented them with a $10,000 check to pick out a new car.
Ellen was also able to give the couple a new gaming system for their son to replace the one that was sold and she had another trick up her sleeve as well. The Ellen DeGeneres show is a platform through which people can get the help they need via the generous host. It is also a place where they can share their stories and be heard.
Ellen works to share her own wealth to help others that cannot help themselves and that need a little bit of an extra push when it comes to getting back on their feet. Ellen gives away cars, money, homes and so much more to spread the wealth and help those that are not as fortunate as herself. Ray and Tiffany were so happy with the check and gaming system that what the host had to say next truly took them by surprise.
Ellen started by saying that she prides herself on her honesty, and many people have said what an honest and good person she is, but that she had fibbed a little when she told them that there were only a finite number of cars to be given away. In addition to the gaming system for the couple's kids and the $10,000, they would also be getting a new 2012 Toyota Prius.
The couple were both shocked and excited as this new car would open up a whole new world of possibilities. While the couple is working their way back toward financial stability, a new car can do wonders and can be the difference between being able to get to job interviews and the store and not being able to take those chances and opportunities that have been given to them.
Ellen makes people's dreams come true every day and this show was no different. She continues to do good works for those that are less fortunate.
Wild Canadian Horse's Dramatic Rescue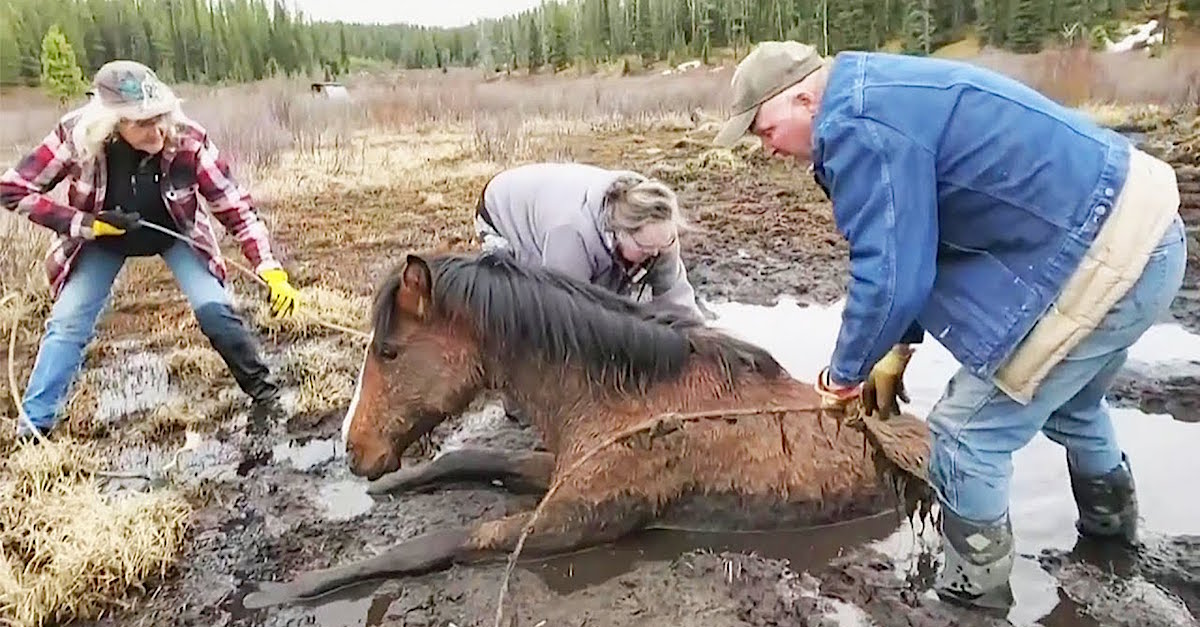 Canada is known for many things, including its beautiful scenery, friendly people, diverse animal life, and frigid winters. All of these things came together in a powerful and moving way one day as fate played out a hand that involved a matter of life or death. A small group from the Help Alberta Wildies Society (HAWS) was patrolling the beautiful countryside one day. HAWS is a group of volunteers committed to helping and protecting the rich lineage of Canada's wild horses. They help support the preservation of native wilderness that the horses call home and also work to protect the animals and catalog their populations. On a chilly winter day, a small group of HAWS volunteers ventured out to search for newborn foals in Alberta, Canada, so they could document the new additions to the local herd. As they were out searching, they came upon a heartbreaking sight.
They spotted a young foal stuck in a muddy bog. The wild foal was desperately struggling to drag itself out of a muddy hole. There was no telling how long the young horse had been trapped but it had more than half of its body sunk into the 6-foot-deep hole that as filling with sticky mud and near-freezing water. The horse lovers knew what they had to do. If anyone was meant to find this helpless creature, it was the HAWS heroes and so they quickly got to work. As they worked to figure out how to rescue the foal, they kept an eye out for any of the wild horses that might still be in the near vicinity. They quickly concluded that the young filly likely had been abandoned by the herd when she fell into the hole and was unable to get out.
The small filly just did not have the strength to pull herself out of the hole against the viscous muds and numbing water that was surrounding her. To make things even more difficult for her, and her new rescuers, was the rim of ice that was forming all around the hold. The young foal was unable to get her bearing or get a good foothold and it made getting to her more of a challenge. They knew they were the foal's only chance of getting out alive, but time was running out, and she was growing more exhausted by the minute. They had to act fast!
For over an hour, the group worked, desperately and tirelessly striving to save the horse before she would succumb to exhaustion and the elements. Using their ATVs and a bunch of ropes, they finally managed to break the muddy suction seal that trapped the young wild hose and they pulled her out of her freezing prison. When they finally pulled her out, they quickly undid the ropes they had used to free her, expecting her to bolt for the hills. They could tell she was exhausted and starving and knew she had to have been trapped for quite some time. However, instead of running away in fear and confusion, the young filly stuck around and showed her rescuers her gratitude and let them know she knew they were friends and that they could be trusted.
It just goes to show how smart these wild animals are and how important it is to protect them and all the other creatures that make up the diverse ecosystem of the Canadian wilderness!