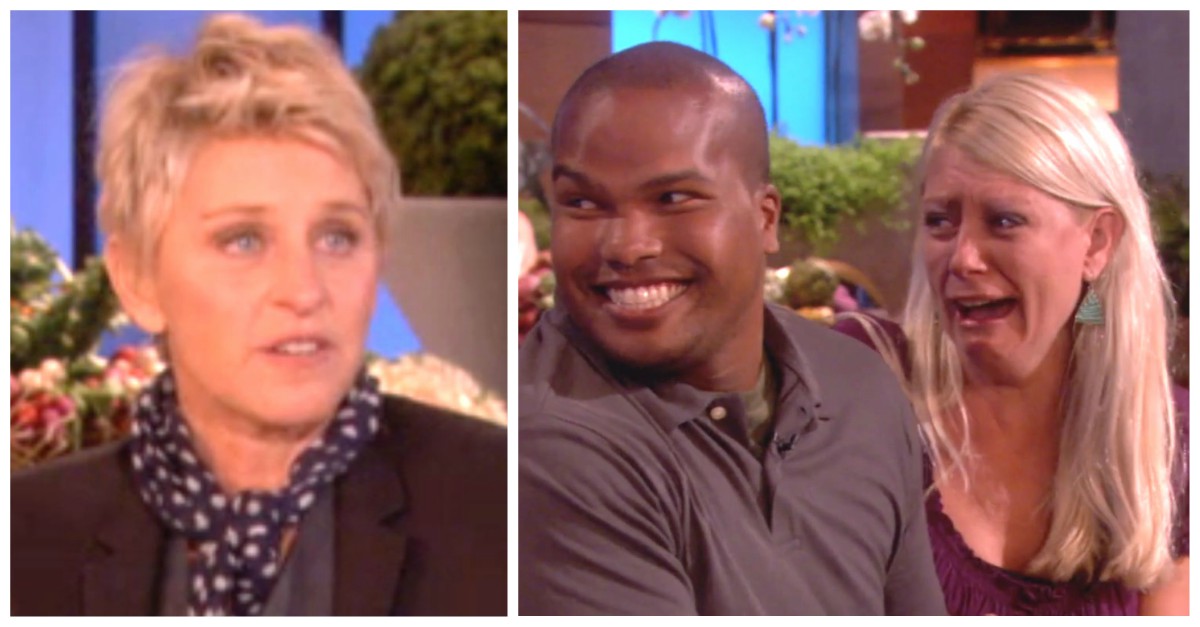 Ellen Admits She Lied To Struggling Couple With 2 Kids When She Said They Wouldn't Get New Car
We all go through tough times but some have far more to deal with than others. Take Ray and Tiffany Johnson for example. The family works through some incredibly tough times that were also peppered with heartbreak to come out ultimately stronger on the other side.
The couple appeared on the Ellen DeGeneres Show to talk about their struggle. All within three years Ray lost his job and the couple lost their home. The couple also struggled and had to sell some of their belongings like their son's gaming system to get the water turned back on in their home.
The couple talked with Ellen about how their struggles have ultimately brought them together as a family, but have also left them wanting in certain areas. Tiffany cannot reach the gas pedal in her own car and it is falling apart to boot. After telling Ellen this, the host lamented that they only have so many cars to give out and that they would not be giving one to Ray and Tiffany. Instead, the host presented them with a $10,000 check to pick out a new car.
Ellen was also able to give the couple a new gaming system for their son to replace the one that was sold and she had another trick up her sleeve as well. The Ellen DeGeneres show is a platform through which people can get the help they need via the generous host. It is also a place where they can share their stories and be heard.
Ellen works to share her own wealth to help others that cannot help themselves and that need a little bit of an extra push when it comes to getting back on their feet. Ellen gives away cars, money, homes and so much more to spread the wealth and help those that are not as fortunate as herself. Ray and Tiffany were so happy with the check and gaming system that what the host had to say next truly took them by surprise.
Ellen started by saying that she prides herself on her honesty, and many people have said what an honest and good person she is, but that she had fibbed a little when she told them that there were only a finite number of cars to be given away. In addition to the gaming system for the couple's kids and the $10,000, they would also be getting a new 2012 Toyota Prius.
The couple were both shocked and excited as this new car would open up a whole new world of possibilities. While the couple is working their way back toward financial stability, a new car can do wonders and can be the difference between being able to get to job interviews and the store and not being able to take those chances and opportunities that have been given to them.
Ellen makes people's dreams come true every day and this show was no different. She continues to do good works for those that are less fortunate.
Big Plans For The Goonies House In Oregon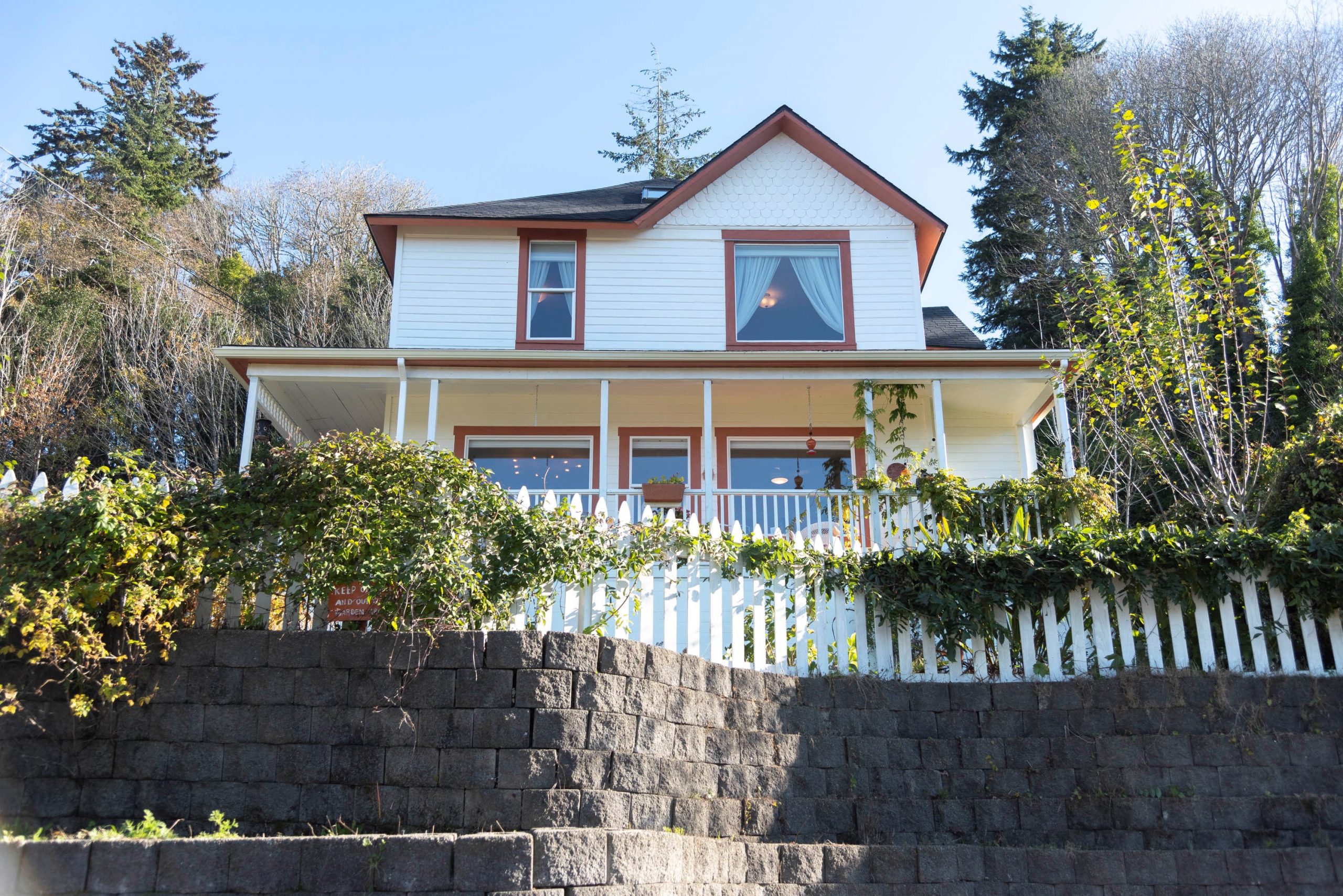 The well-known "Goonies House" in Astoria, Oregon has recently been purchased by a new owner who intends to keep it open for movie fans.
For decades, fans of the film have visited the house, which is located at 368 38th St, Astoria, OR 97103. Many visitors have taken pictures outside the house, and some have even climbed to the roof to reenact the iconic scene in which the Goonies slide down the chimney to escape the Fratellis.
The new owner stated that they have always been fans of the film and were thrilled to be able to purchase the house. They intend to renovate the property, but they want to ensure that it remains true to its appearance in the film.
"I have always been a fan of The Goonies, it was my favorite movie as a child, and I remember visiting the house when I was a kid. I just couldn't let it go when it went up for sale. It is such an iconic piece of movie history," said the new owner. "I'm excited to share the house with fans from all over the world and to give them a chance to experience the magic of the film in person."
The new owner also intends to open the house to the public for tours, and they are currently developing a website where visitors can learn more about the house's history and purchase tour tickets. They also intend to have a gift shop on the premises where visitors can buy Goonies merchandise.
The Goonies House is located in Astoria's historic district, which was also used for filming. The house was used as the exterior of the Fratelli's house, where the Goonies characters Mikey, Brand, Data, Mouth, Chunk, and Andy try to save their neighborhood from demolition by searching for the treasure of One-Eyed Willy, a legendary 17th-century pirate.
Richard Donner directed and Steven Spielberg produced this film, which starred Sean Astin, Josh Brolin, Jeff Cohen, Corey Feldman, Kerri Green, Martha Plimpton, and Jonathan Ke Quan. The film was a smash hit, grossing over $61 million in the United States and Canada, and has since become a cult classic.
Overall, the new Goonies House owner is thrilled to be preserving a piece of film history and sharing it with fans from all over the world. Visitors can expect tours, merchandise, and the opportunity to witness the film's magic in person.