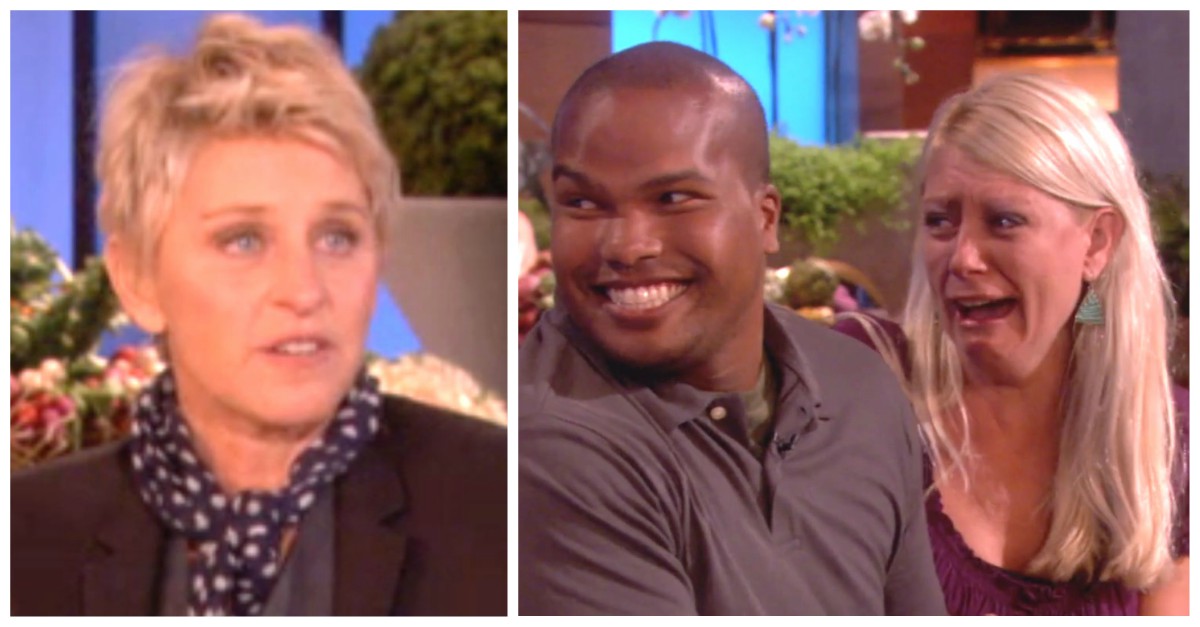 Ellen Admits She Lied To Struggling Couple With 2 Kids When She Said They Wouldn't Get New Car
We all go through tough times but some have far more to deal with than others. Take Ray and Tiffany Johnson for example. The family works through some incredibly tough times that were also peppered with heartbreak to come out ultimately stronger on the other side.
The couple appeared on the Ellen DeGeneres Show to talk about their struggle. All within three years Ray lost his job and the couple lost their home. The couple also struggled and had to sell some of their belongings like their son's gaming system to get the water turned back on in their home.
The couple talked with Ellen about how their struggles have ultimately brought them together as a family, but have also left them wanting in certain areas. Tiffany cannot reach the gas pedal in her own car and it is falling apart to boot. After telling Ellen this, the host lamented that they only have so many cars to give out and that they would not be giving one to Ray and Tiffany. Instead, the host presented them with a $10,000 check to pick out a new car.
Ellen was also able to give the couple a new gaming system for their son to replace the one that was sold and she had another trick up her sleeve as well. The Ellen DeGeneres show is a platform through which people can get the help they need via the generous host. It is also a place where they can share their stories and be heard.
Ellen works to share her own wealth to help others that cannot help themselves and that need a little bit of an extra push when it comes to getting back on their feet. Ellen gives away cars, money, homes and so much more to spread the wealth and help those that are not as fortunate as herself. Ray and Tiffany were so happy with the check and gaming system that what the host had to say next truly took them by surprise.
Ellen started by saying that she prides herself on her honesty, and many people have said what an honest and good person she is, but that she had fibbed a little when she told them that there were only a finite number of cars to be given away. In addition to the gaming system for the couple's kids and the $10,000, they would also be getting a new 2012 Toyota Prius.
The couple were both shocked and excited as this new car would open up a whole new world of possibilities. While the couple is working their way back toward financial stability, a new car can do wonders and can be the difference between being able to get to job interviews and the store and not being able to take those chances and opportunities that have been given to them.
Ellen makes people's dreams come true every day and this show was no different. She continues to do good works for those that are less fortunate.
The Simpsons Incorporate ASL in Their Show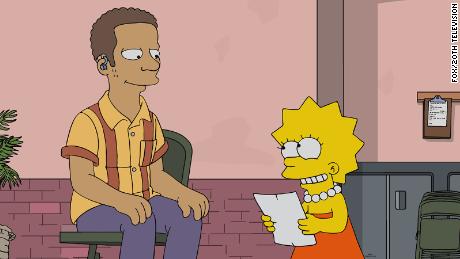 The TV cartoon, The Simpsons, has never been known for being a mild, sedate cartoon with low volume. Instead, it's been loud, brash and visual. That said, one of the reasons the Simpsons has lasted for so long, aside from always being relevant to current events and new generations, is the fact that the show also incorporates new elements when it makes sense. That was the case when the show's writers decided to incorporate American Sign Language for the first time.
Of course, there were challenges. Cartoon characters are not always anatomically correct. In the Simpsons world, everyone has four fingers on a hand instead of five. To make matters worse, the episode needed Shakespeare to be translated with ASL. Oops.
Making Up Fiction Based on Reality
The current writer responsible for the ASL episode was also keen on going farther. Instead of just focusing on solving how to use ASL, Loni Sosthand also figured out a way to incorporate deaf actors for the voices as well. Double-wow. The recognizable character, Lisa Simpson, spends a story on mourning over the passing of a musician she liked and was a mentor to her character. As it turns out, however, that musician had a son in the cartoon, and the boy is deaf. Lisa, trying to be the perennial helper, wants to assist the boy in getting a hearing implant, and of course, things go sideways from there.
Of course, like many stories used by writers, Sosthand's episode was rooted in reality. Her own family was big in jazz, different racial perspectives, and a sibling born deaf. The episode gave Sosthand a chance to use her personal experience of balancing a physical limitation with a whole family of issues and going from there. Sosthand ended up bringing her relatives into the cartoon world vicariously through Lisa Simpson's experience trying to help the musician's son.
The Results Proved the Success of the Idea
The ASL and deaf voice actor combination was a hit. The episode came across as realistic and accurate, despite fundamentally being a cartoon. And that's the kind of factor that makes The Simpsons one of the longest running TV shows, much less the longest running TV cartoon show. Even South Park doesn't even come close to longevity. And for those who use regular ASL, the particular episode of Lisa's adventures hit home and provided representation for the first time on The Simpsons. It was history in the making.