'Duck Dynasty' Legend Chops Off His Beard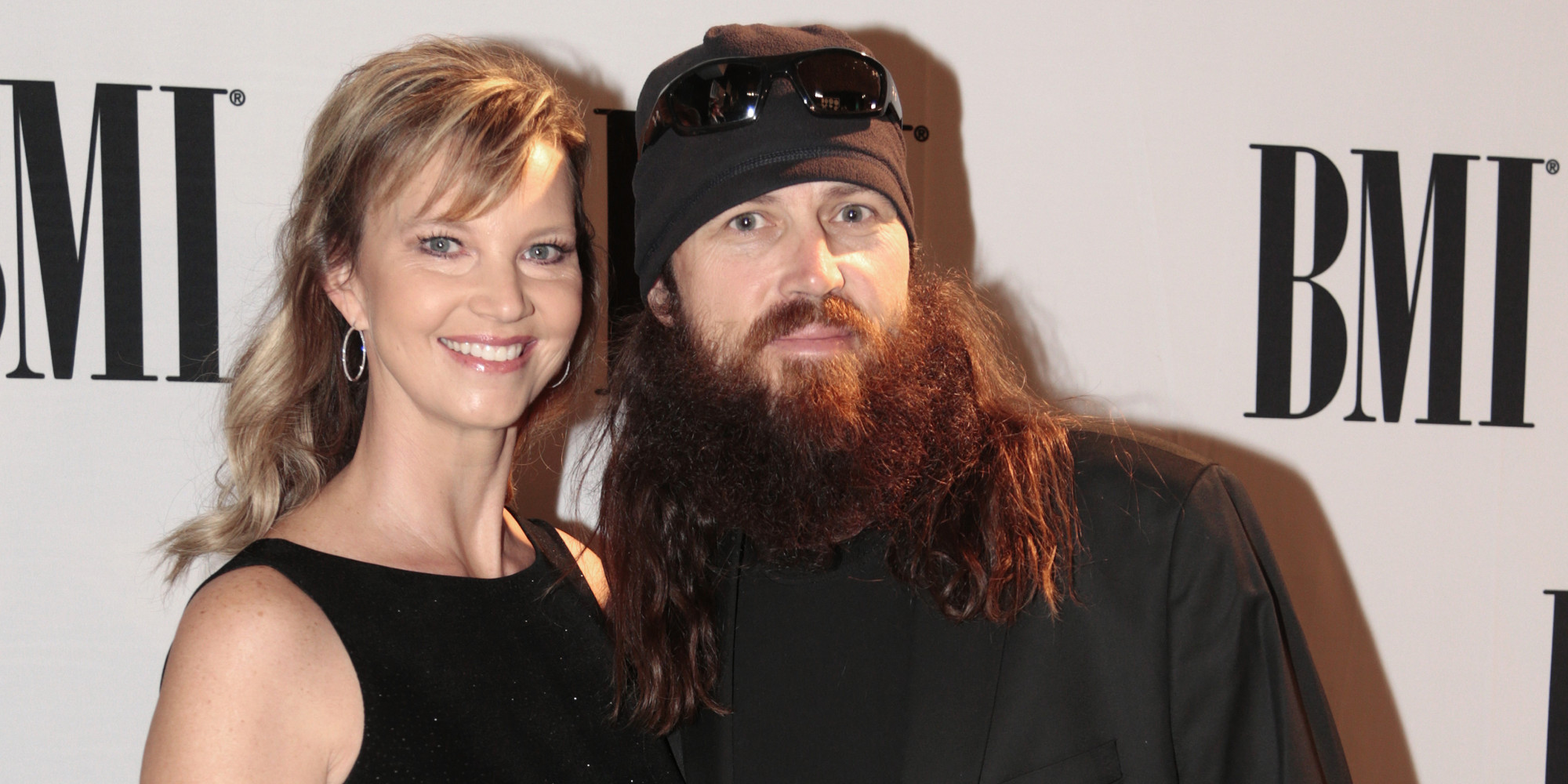 Duck Dynasty enjoyed a historic run as one of A&E's top-rated shows. After spending 11 seasons on the air, Duck Dynasty fans grew close to the Robertson family and their many misadventures. Thanks to their strong Louisiana heritage, commitment to duck hunting, and gigantic beards, it is easy to spot the Robinson family in pictures and on television. While their distinctive beards might have made them famous, wait until you find out what implored Jase Robertson to chop his own hair off!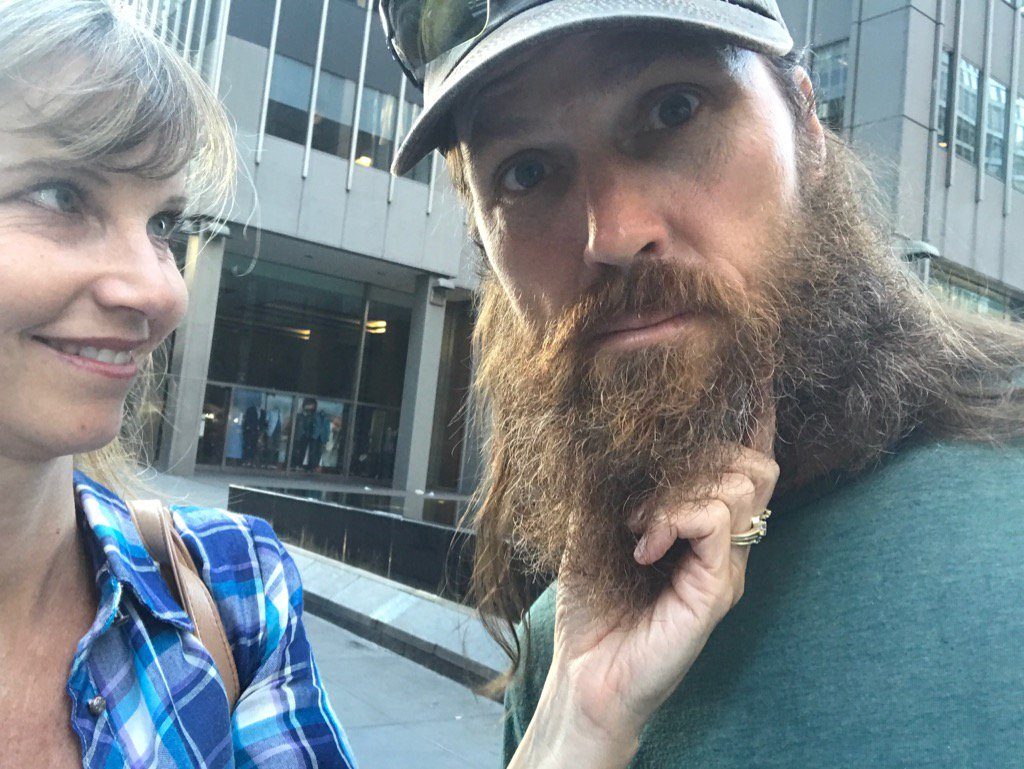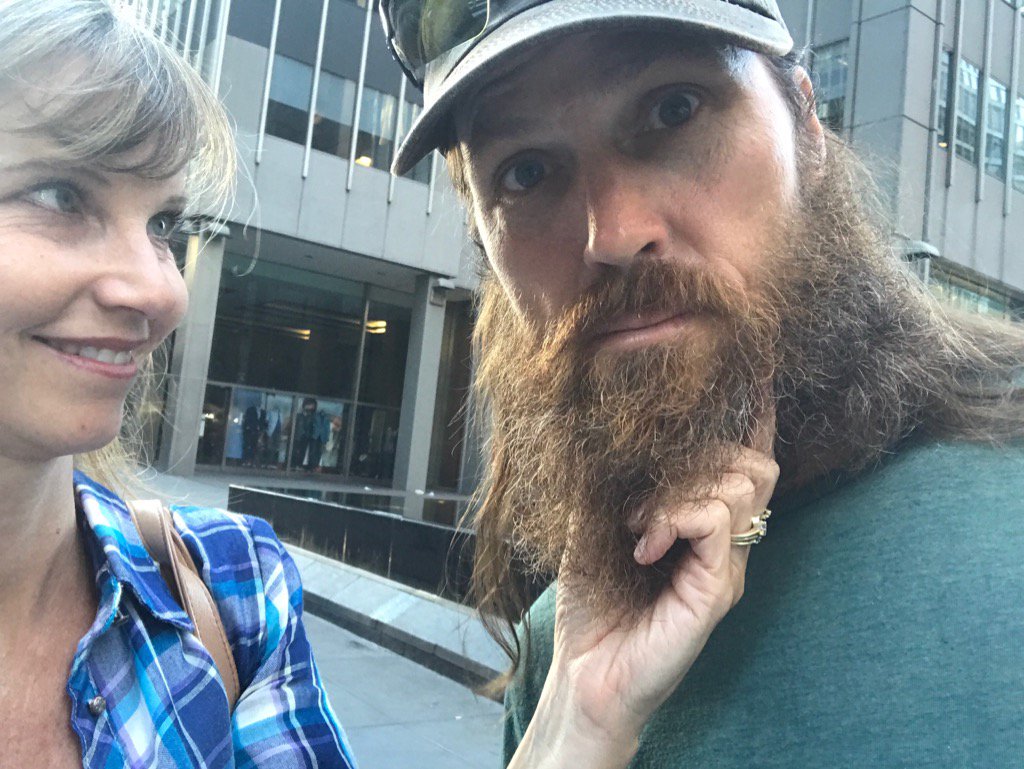 Starting at the End
Here we have the iconic Jase Robertson seated before a mirror, moments prior to his hair being completely chopped off. Missy watches on in the background with a smile on her face. How did Jase come to be in this position? Why was the young Robertson family leader preparing to chop away his iconic brown locks and beard?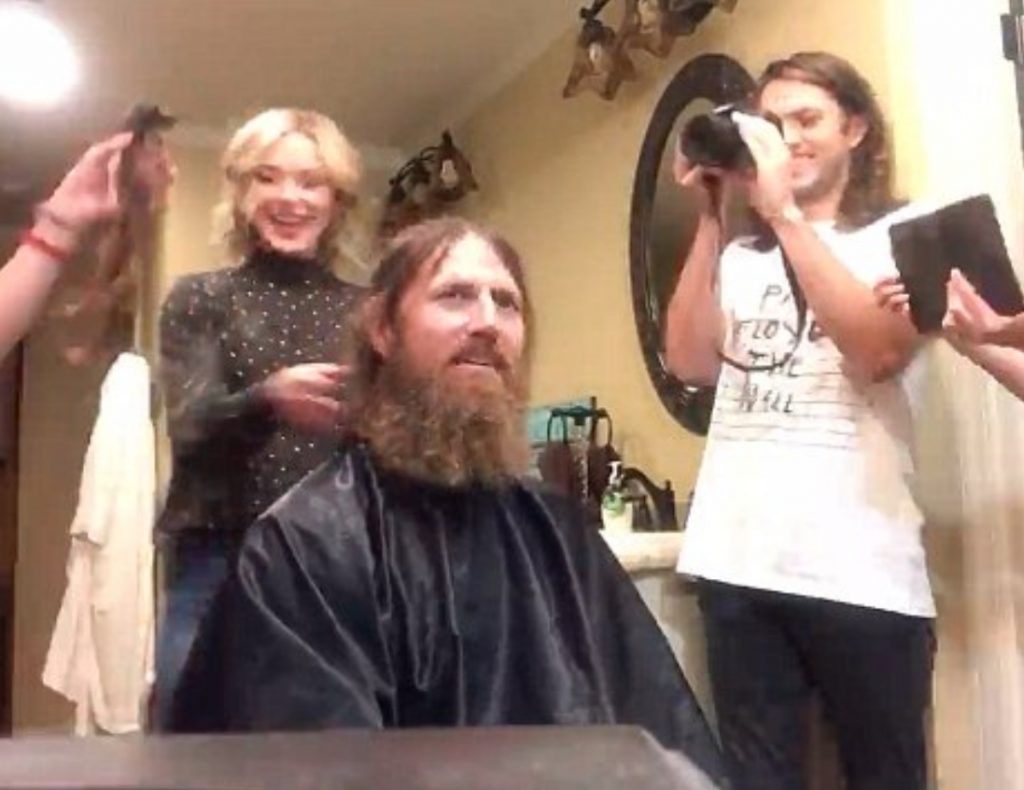 Back to the Beginning
Before we dig too deep into the #ShaveJase campaign that rocked the Duck Dynasty fandom, let's peel things back a little bit in order to start at the beginning. Duck Dynasty rose to fame on the A&E Network because it provided viewers with an up-close look at duck hunting through the eyes of people who had been doing it their entire life. Fans quickly fell in love with the bearded and eccentric family, so it shouldn't surprise anyone to hear how invested the fans still are int heir lives.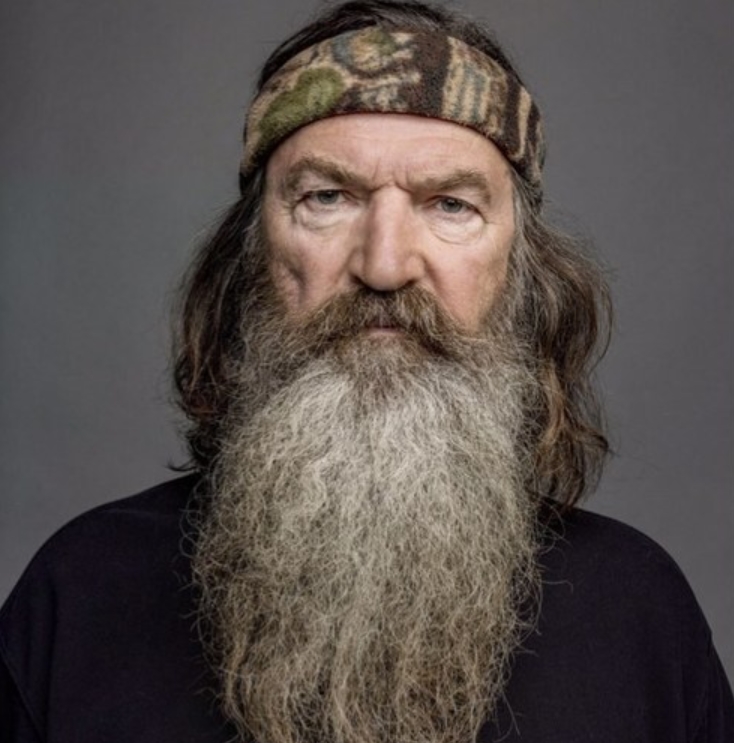 Quite the Unusual Backstory
Before Phil Robertson was taking over the television world with his duck hunting skills, he was tearing up the gridiron as a quarterback. Phil came into his own as a collegiate quarterback who started for the Louisiana Tech Bulldogs. Robertson actually started ahead of NFL Hall of Famer, Terry Bradshaw. Robertson would turn down an opportunity to play in the NFL in order to focus on his duck empire.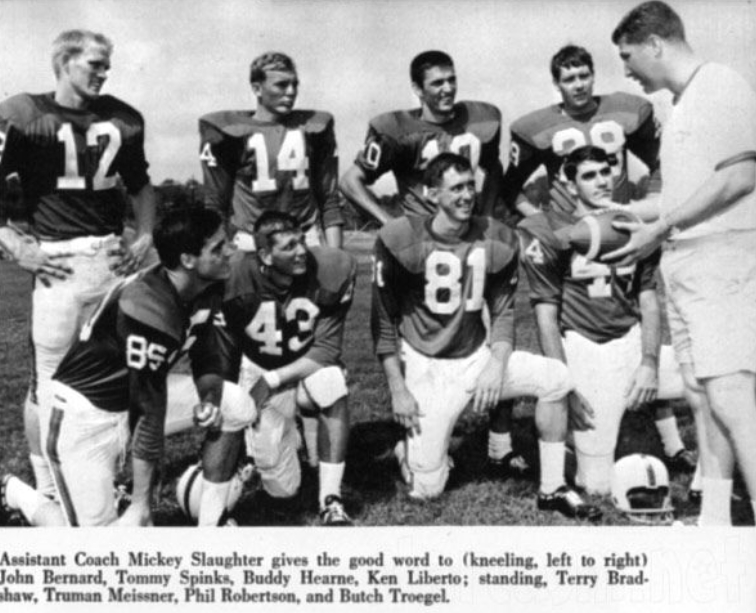 The Iconic Robertson Beard
By this point in time, you have to know about the Robertson-family beard. We'll dig more into the history of their facial hair later, but this picture pretty much sums it all up. The Robertson's have always been known for their big and burly beards. Jase's decision to chop off his own beard was a huge deal not just to fans, but to the family as well.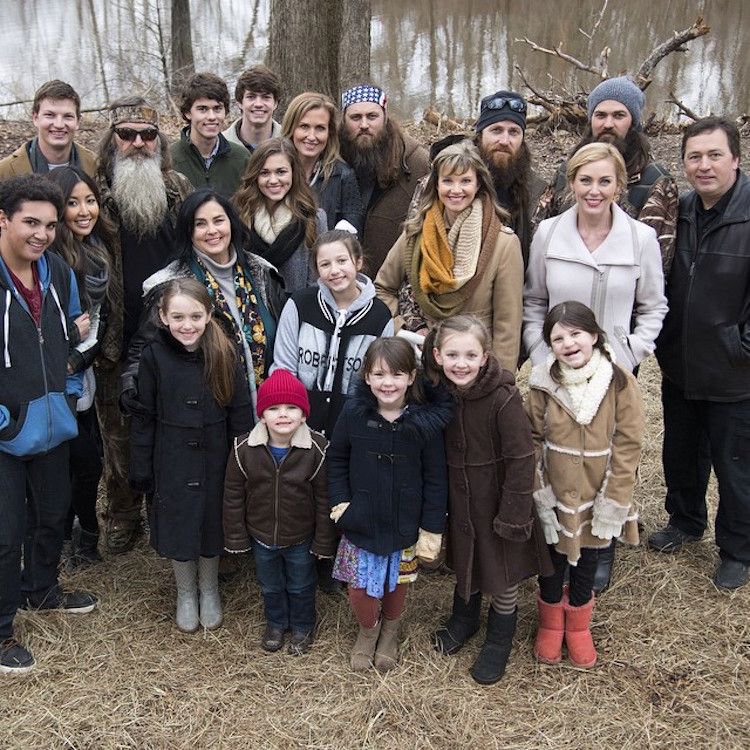 Meet the Robertson Family
Here's another group shot of the Robertson family. A brief survey will quickly reveal to you that beards are incredibly common among the grown men in the family. In fact, every older gentleman in this picture, sans Al, is rocking a massive and bushy beard. Does it run in their DNA or is Al the only Robertson family member without the strong beard trait?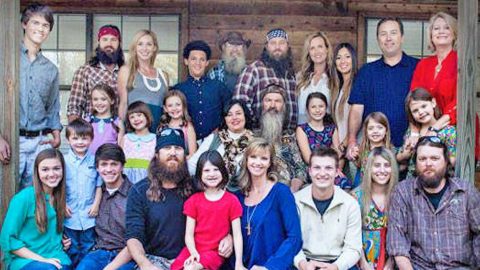 The Most Popular Robertson
Jase Robertson has always been considered one of the most popular members of the family. Thanks to his relative youth and easy good looks, Jase became a fan-favorite almost from the word shoot. Jase is the COO of the family duck hunting business, as well, which means that he'll stay quite busy long after the show has become history.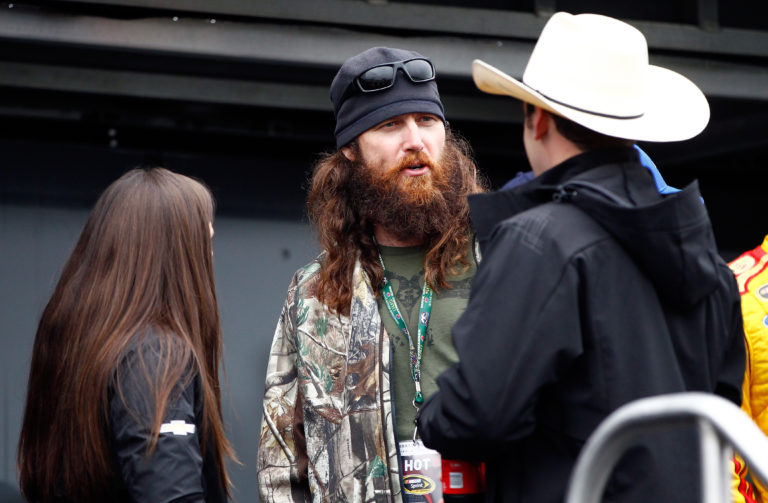 Deciding to Lose the Beard
For Jase, the iconic beard became intrinsic to his brand and his image. However, with the show canceled, there was very little reason to keep the facial hair. What's more, Jase had a good reason to shave it all of. What do we mean by this? Well, as you'll soon find out, Jase's decision to shave his beard was about helping other people, not just himself.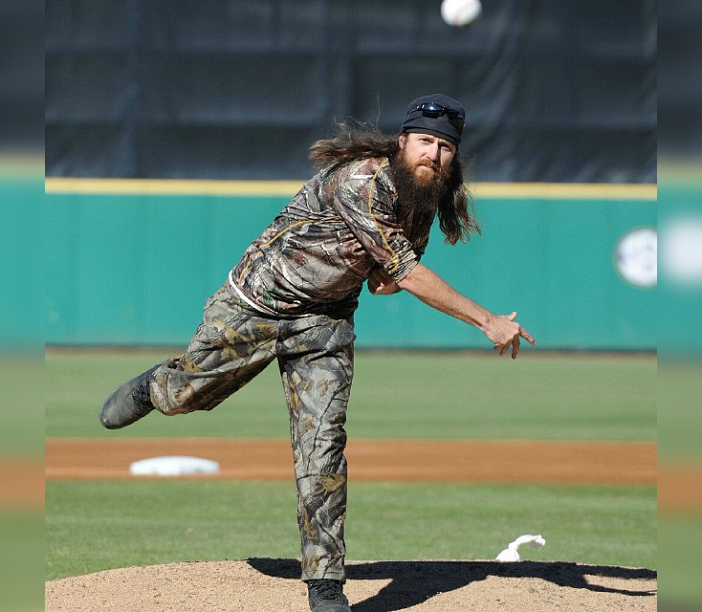 Honoring Mia Robertson
The driving force behind Jase's decision to shave his beard has everything to do with his daughter, Mia. Mia had been born with a cleft lip and a cleft palate. This is a natural condition that can cause the upper lip to improperly form, thus leading to aesthetic problems. While generally painless and always non-fatal, life with a cleft lip and palate can be hard for a young girl.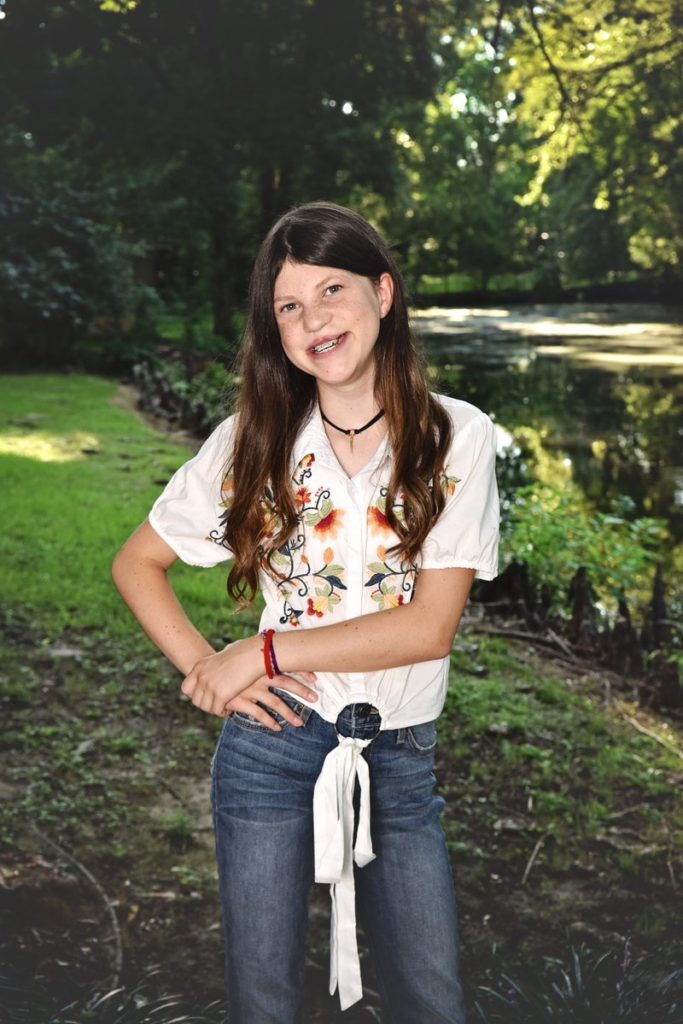 Mia Undergoes Surgery
Fortunately, Jase made more than enough money during his Duck Dynasty run that he could afford the surgery that Mia needed in order to repair her lip. Mia was able to have her cleft lip and palate repaired and that might have been where the story ended had it not been for Jase. Jase realized that many other children did not have the same benefits as Mia when it comes to treatment. This thought led Jase to think of ways to help out other people who had been suffering with a cleft lip or palate.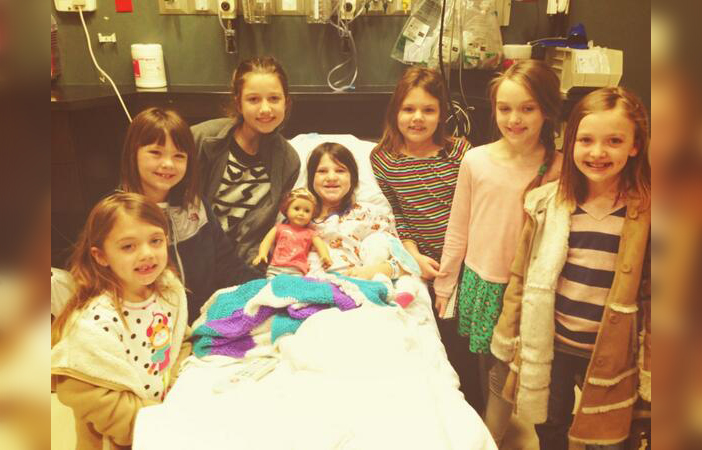 Doing Something Special
Jase and his family knew that they could raise money to help other children with cleft palates. In order to most effectively help out these kids, the Robertson's would need a fun and viral way to spread the word. Are you starting to see where we are going with this? As it turns out, shaving Jase's beard was the perfect way to launch their newest non-profit, The Mia Moo Fund.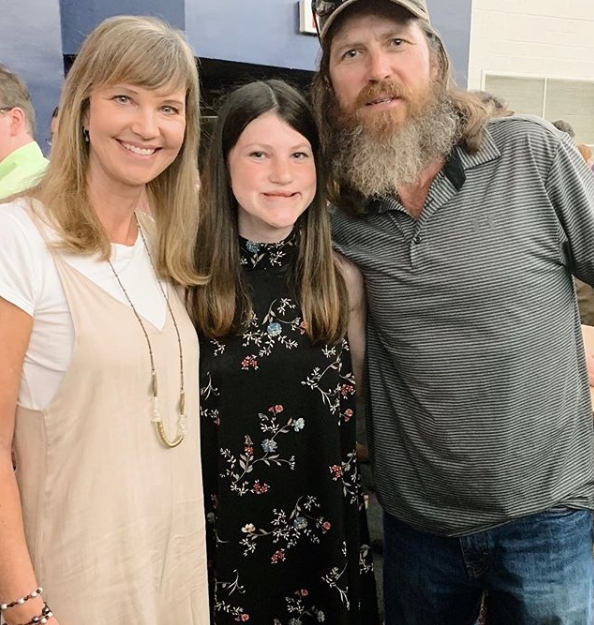 Enter the Mia Moo Fund
The Mia Moo Fund was established by Jase as a way to raise money for children who could not afford to have the surgery to repair their cleft lip. Jase decided to create the foundation as a way to honor his daughter while improving the lives in children all over the country. In order to make the Mia Moo Fund a success, Jase wanted to shave his beard off for charity.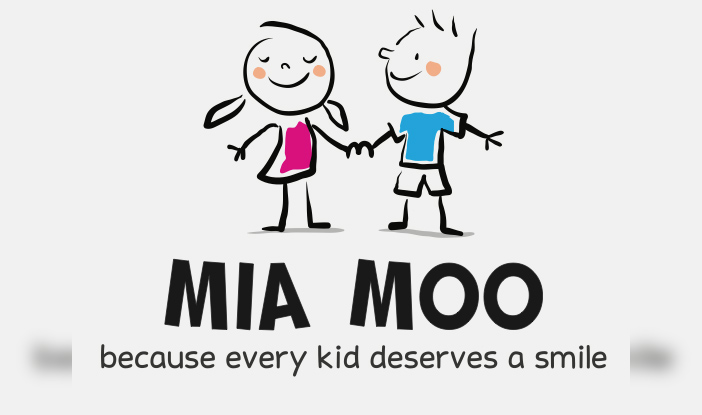 Excited Yet Nervous
Jase was obviously thrilled at the idea of helping out those in need. However, the beard had become such an intrinsic part of his life that he felt a certain level of nervousness at the thought of chopping it off. Fortunately, Missy was supportive when it came to ditching the beard. In fact, some may argue that Missy was the one pushing for the clean-shaven look!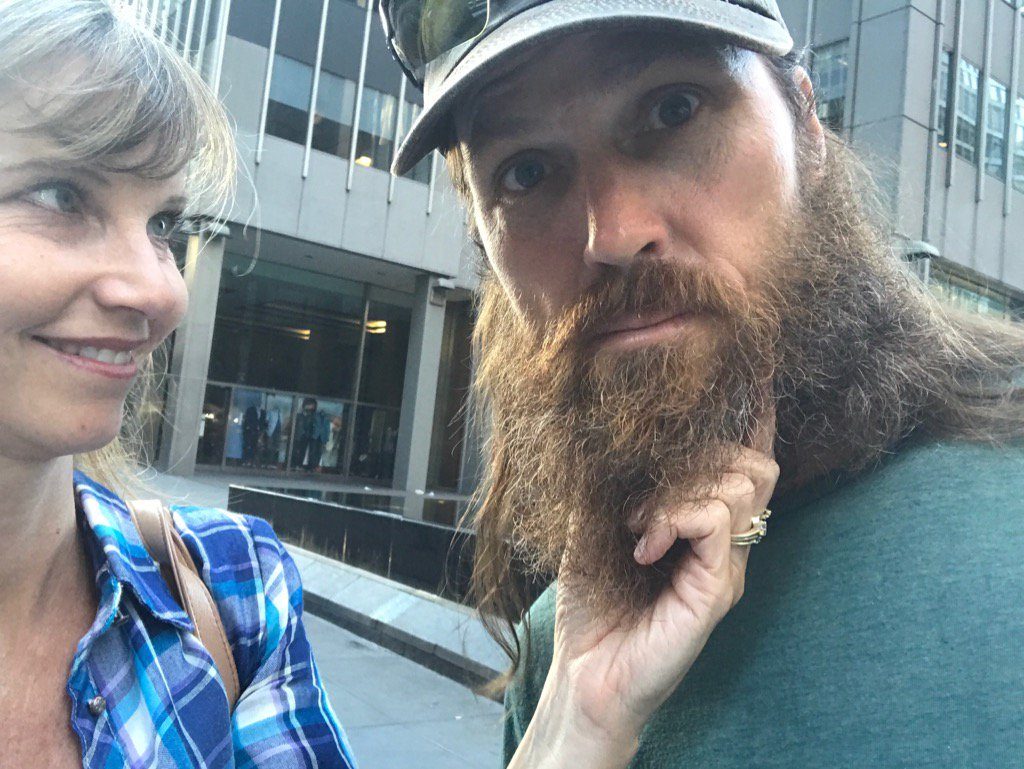 Not the First Beardless Brother
While Jase was about to turn the fandom upside down, he wasn't the first brother to go without a beard. While most of the Robertson male family members had beards of some sort, Al had never been one to grow out his hair. Al Robertson is notoriously clean-shaven in every picture that he has appeared in with the family. Whether he didn't like beards or couldn't grow one, we'll never know!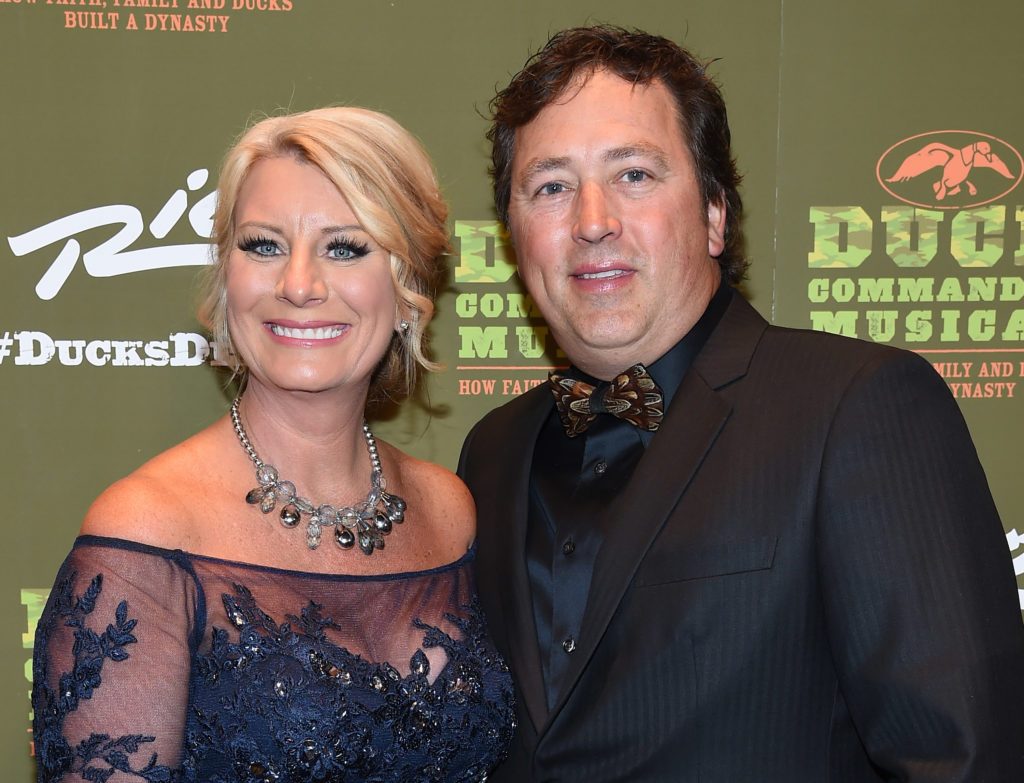 Fans Are Shocked By Jase's Decision
You didn't have to be a huge fan of the show to realize how big of a deal this was. While Jase Robertson is no Britney Spears, his decision to lop off his beard is just as striking as her decision to shave off her head. To put this plainly, shaving Jase's beard was kind of a big deal.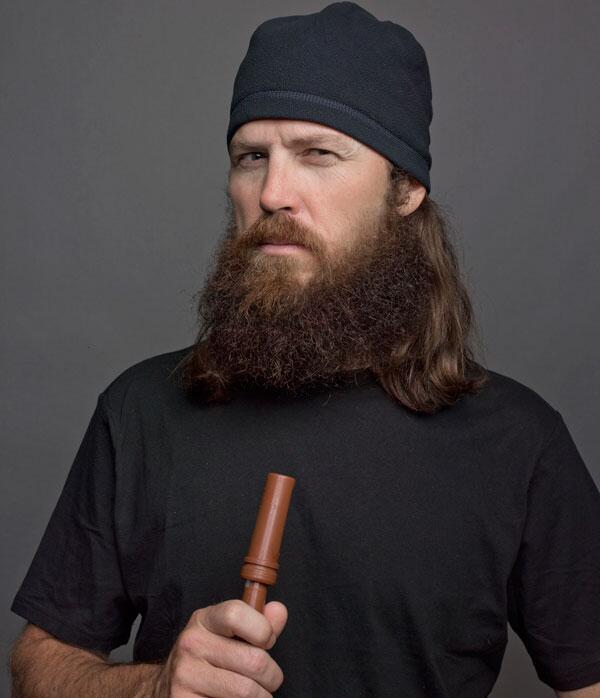 Regaining Pre-Fame Anonymity
While Jase was rightfully nervous about shaving his beard off, he knew that there were plenty of benefits to look forward to. For starters, Jase had become famous while rocking his beard. After shaving it all away, Jase was confident that he'd be able to live life as if he weren't famous at all. His desire to remain anonymous while out in public would help fuel the choice.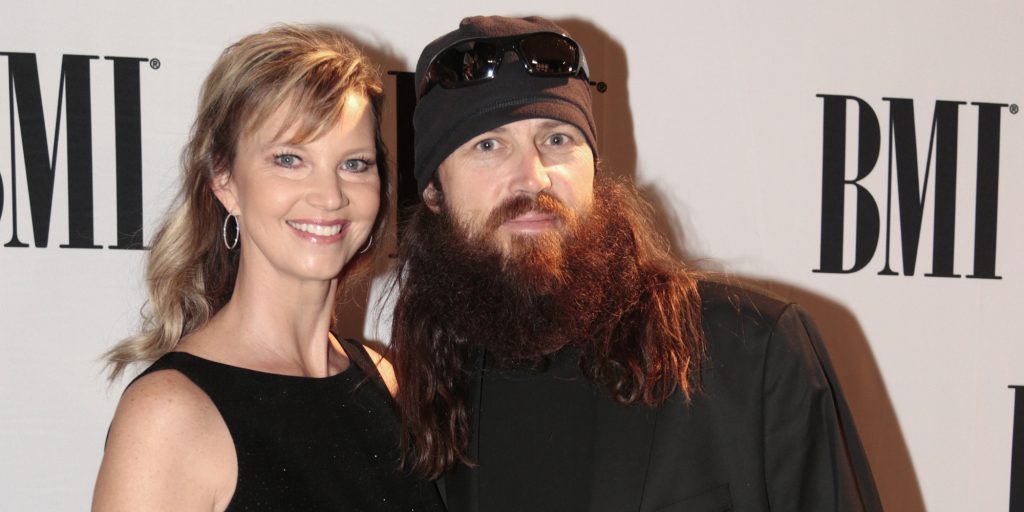 #ShaveJase
In 2013 when the program was dwindling to an end, Jase revealed that he had actually considered shaving his beard off completely. Jase admitted that he wanted to shave off the facial hair after the show ended so that he could regain his anonymity and make his wife happier all at the same time.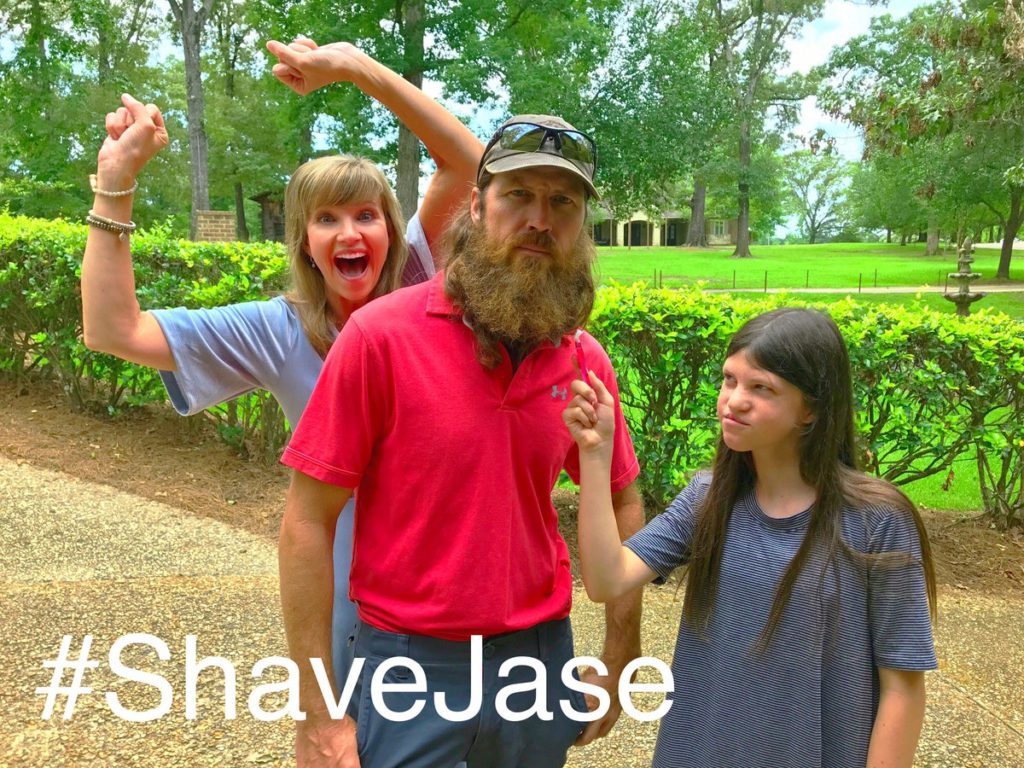 Practical Benefits of Beards for Duck Hunters
Even though Jase was about to have his beard shaved off, he had to admit that there were many advantages to the facial feature. For duck hunters, giant beards work as natural camouflage as well as facial protection. During the winter, it can help to have a huge bushy beard to keep your face warm!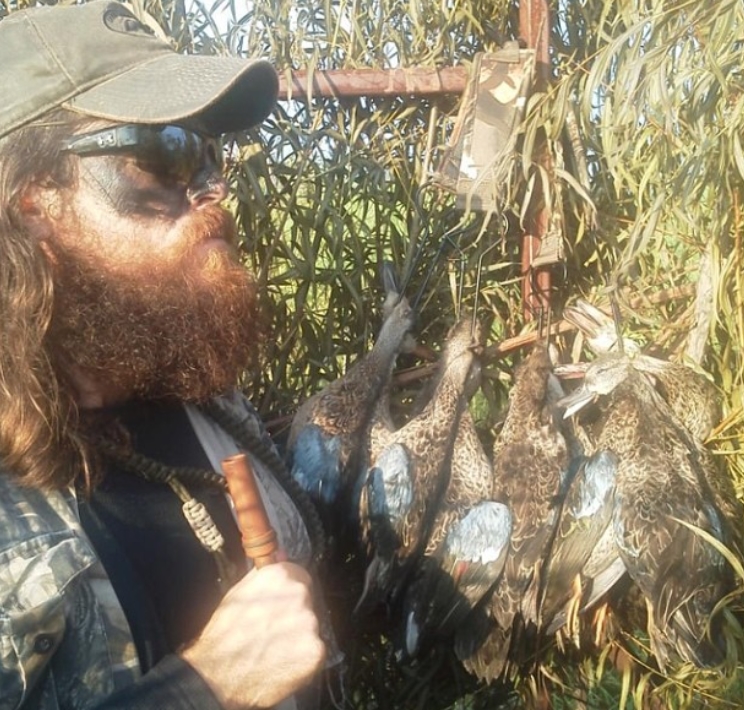 Unfortunate Beard Pitfalls
Jase did reveal that having the huge beard wasn't always a benefit during the filming of the show. In fact, Jase would later reveal that his large beard was probably to blame for all of his trouble in airports. According to Jase, he frequently would get pulled out of line by the TSA because his beard looked 'suspicious'.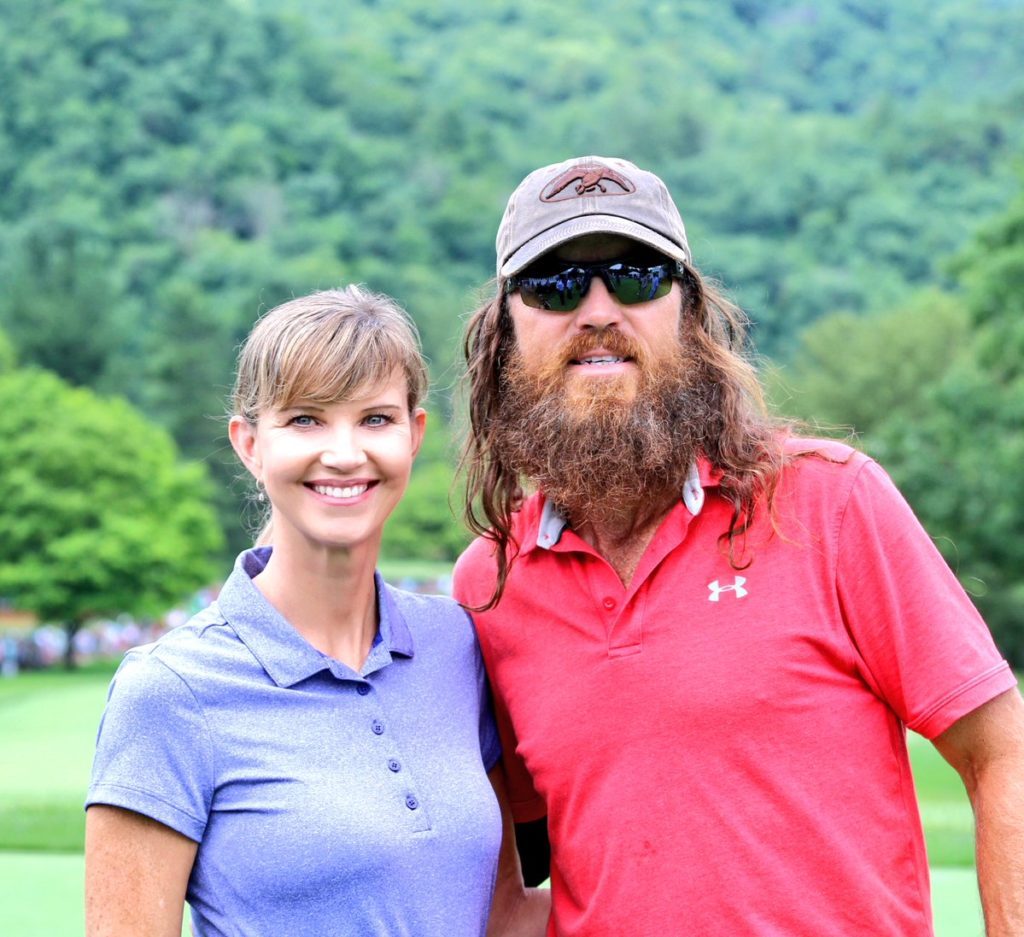 Hilarious Fan Encounter
One time, Jase had an encounter with a fan that had him ready to shave his beard off then-and-there. Approached by a random fan on the street, Jase agreed to take a picture. Simple, right? Well, not exactly! According to Jase, the fan had thought that Jase was the actor who played the famous Geico caveman.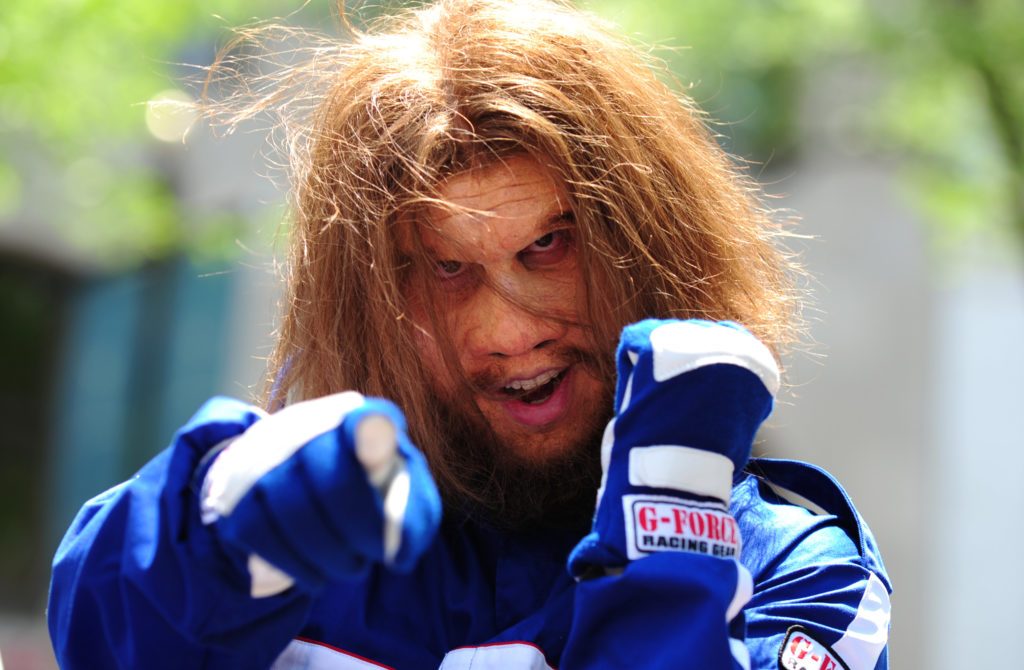 Ready to Rest on Laurels of Success
Even if Jase looked like the Geico caveman when you squinted, he had still grown quite fond of the facial hair. Jase had become an international celebrity worth more than $10 million thanks to his incredible beard, family, and television show. Now the show was gone and his beard would soon be following it. Times were changing for Jase and the Duck Dynasty family!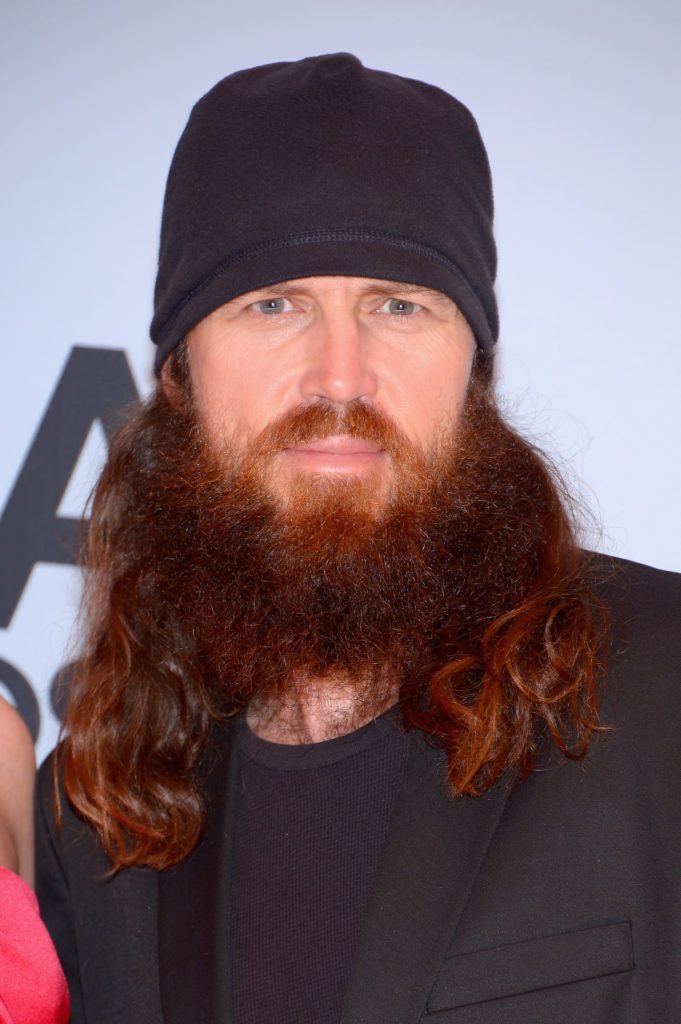 Life After 'Duck Dynasty'
Following the end of the television show, Jase decided to keep busy. Instead of resting and relaxing with the family, Jase launched his own website titled CamoFix. The goal of the website is to create a sense of online family between Jase and his fans. Jase considers CamoFix to be the only way to see what the Robertson family is up to.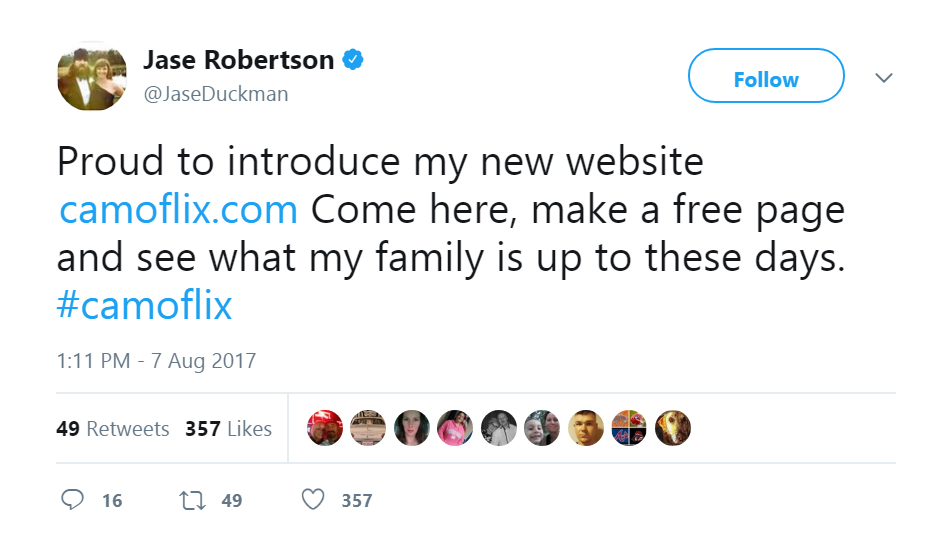 Making #ShaveJase Official
Before Jase could relax with CamoFix, he first had to head to Fox News in order to appear on their daily morning show. While on the program, Jase revealed that he would be shaving his beard off for charity. Here you can see the entire morning crew, along with Missy and Jase, smiling for the camera. Is it just us or does Jase look a little bit hesitant?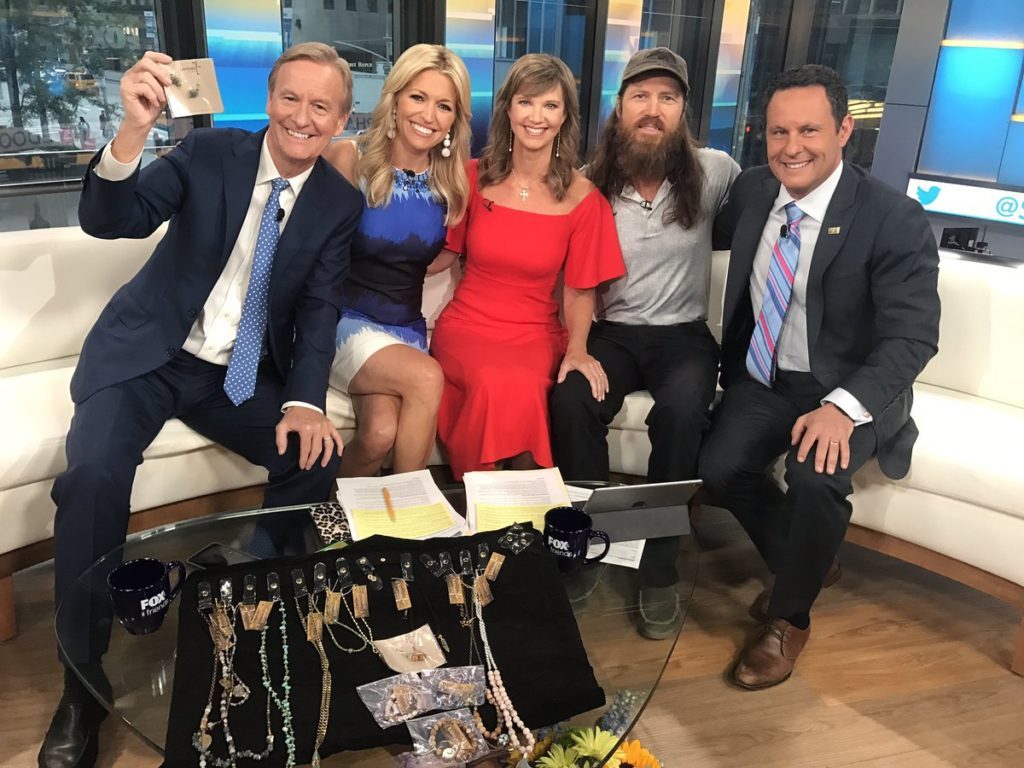 The Big Day Begins
No matter how hesitant Jase might have been, the day of the beard shave was rapidly approaching. This picture showcases Jase just moments before having his iconic mop hacked away. Missy had taken the photo, and she would be there to document the entire event. After having raised so much for the Mia Moo Fund, Jase knew it was time to do his part.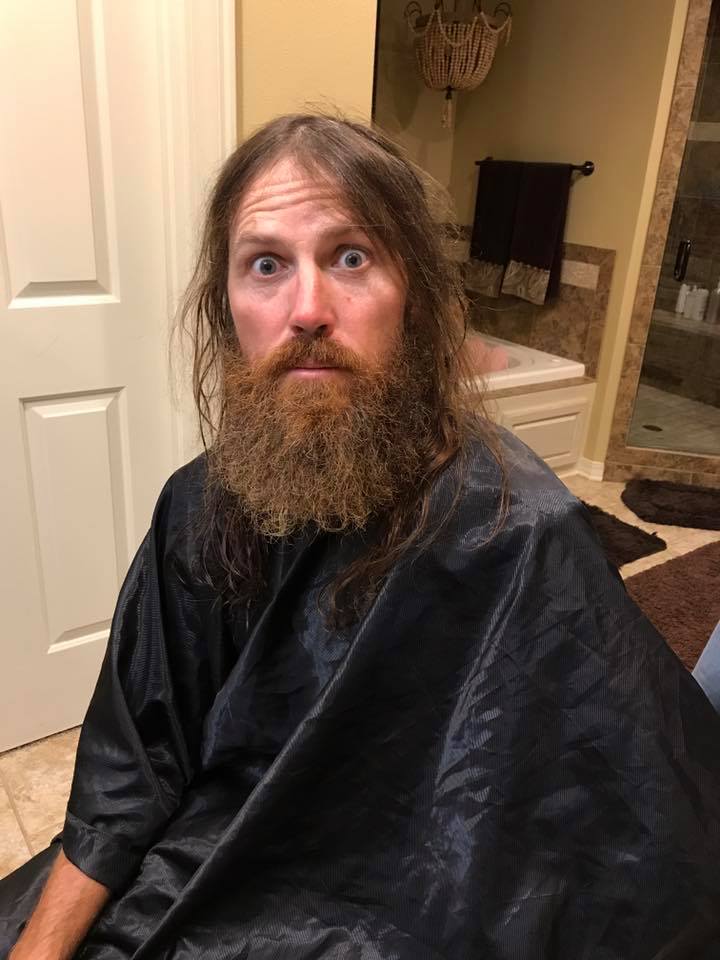 Hair Begins to Fall
Jase watched in the mirror as his face and head slowly transformed. In the blink of an eye, Jase went from a hardened duck hunter to someone a little more, well, presentable. This shot shows Jase halfway through the transformation and you can already tell the difference! As the hair fell away, so too did the years from Jase's face.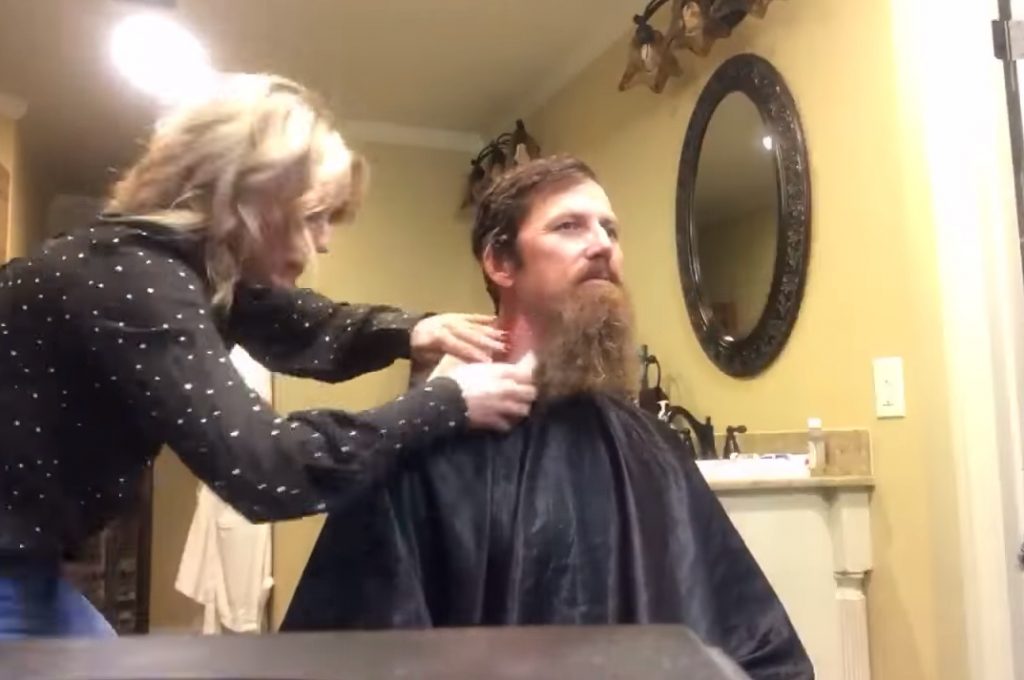 A New Jase Emerges
By the time that his hair and beard had been completely trimmed, Jase was almost unrecognizable. Here we can see the first moment that Jase saw his clean face. Missy was overjoyed by the transformation as she felt like she had finally gotten her husband back from the television show.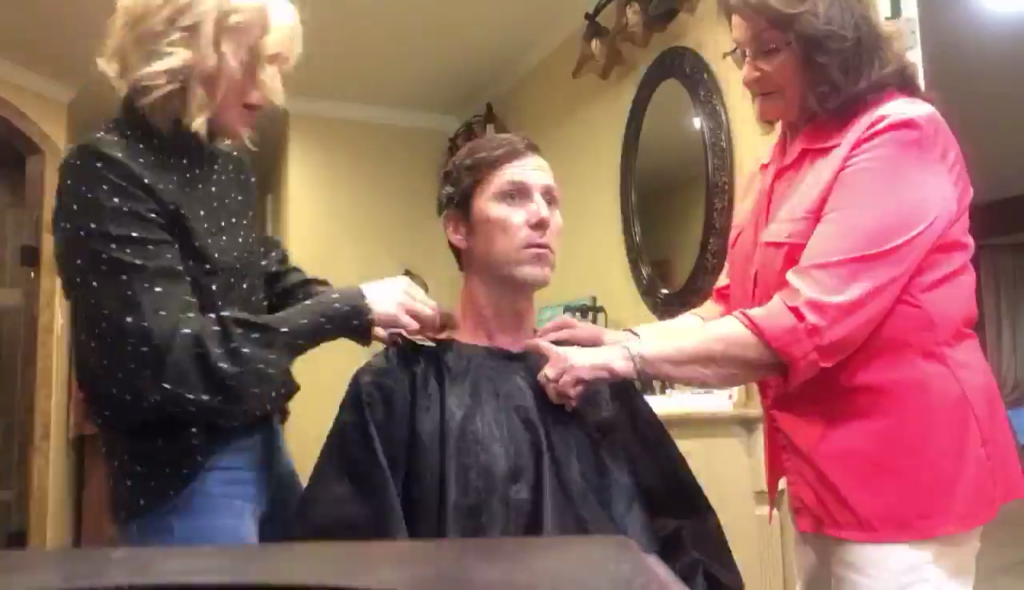 Appreciating the New Face
Missy would later admit that Jase's lack of a beard made it even easier for her to flirt with her husband. As it turns out, Missy was quite done with the beard, herself! This picture shows Jase's happy family posing for the camera with nary a beard or cleft lip among them.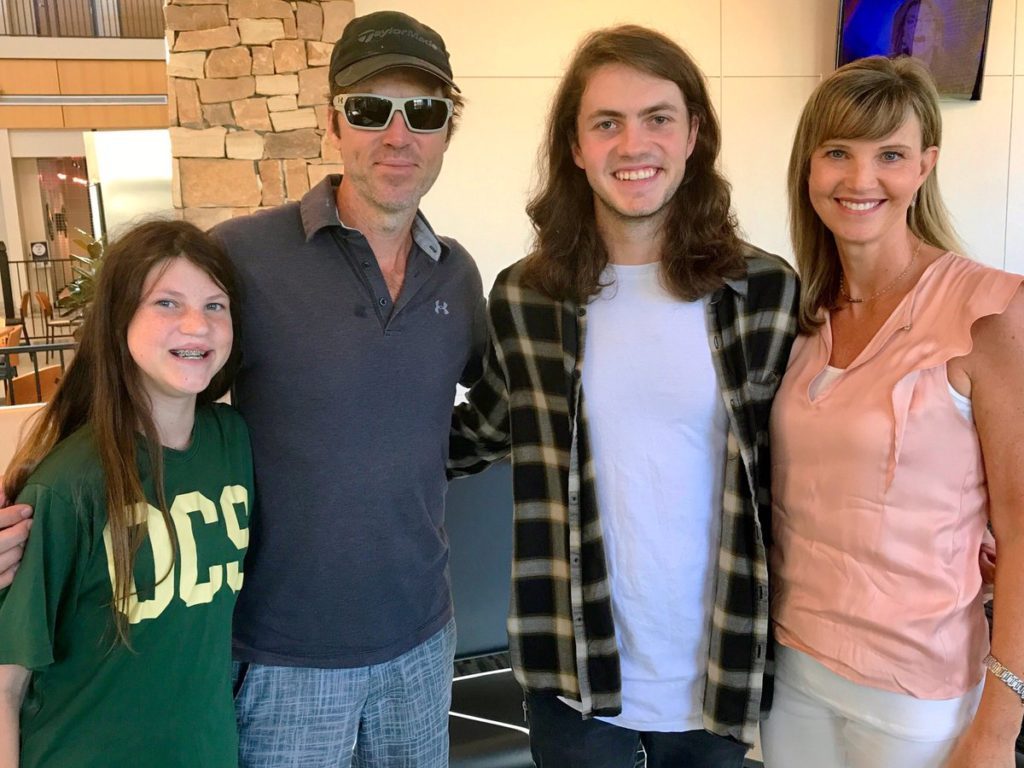 Look Back in Time
While Jase's transformation was incredible to watch, it isn't the only transformation that has rocked the family. In fact, seemingly the entire family has spent time without their infamous beards bedecked upon their faces. This shot shows Willie posing before and after his time on the show. On the left, Willie looks like a mullet-rocking athlete.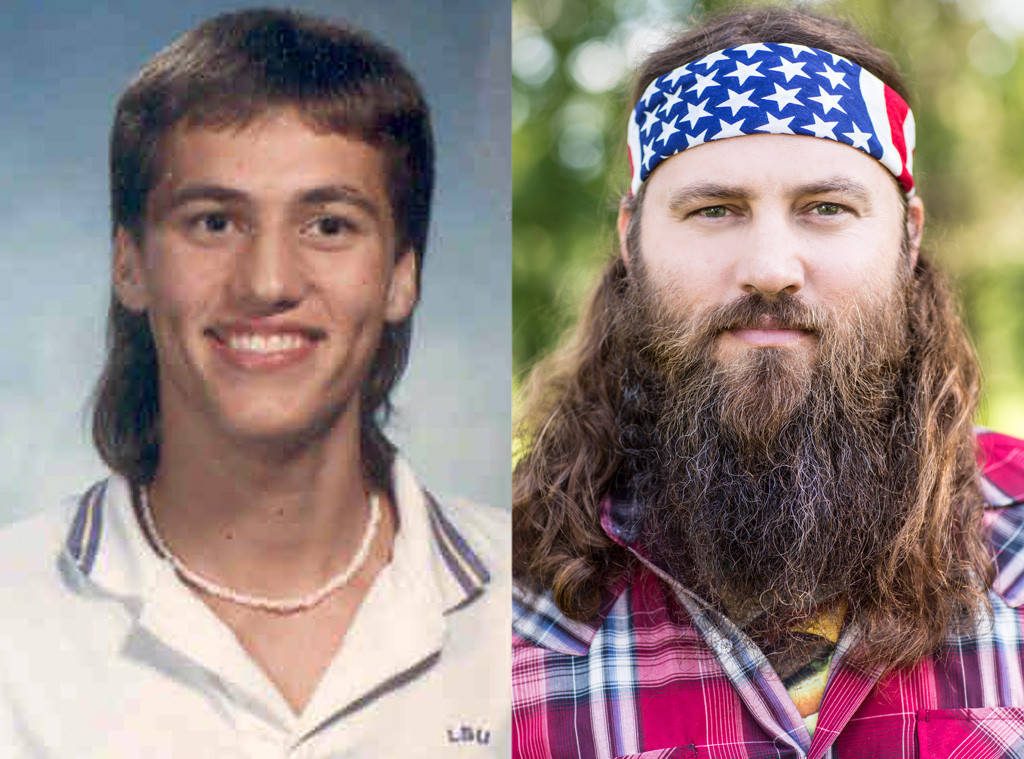 Duck Dynasty Boys Before Beards
This amazing picture shows Jep, Jase, and Willie all rocking a clean face during their childhood. Raising a bunch of boys was tough for Phil and Kay as we have no doubt that the Robertson kids liked to get in trouble. How could a family of duck hunters NOT have a few exciting stories to tell from childhood?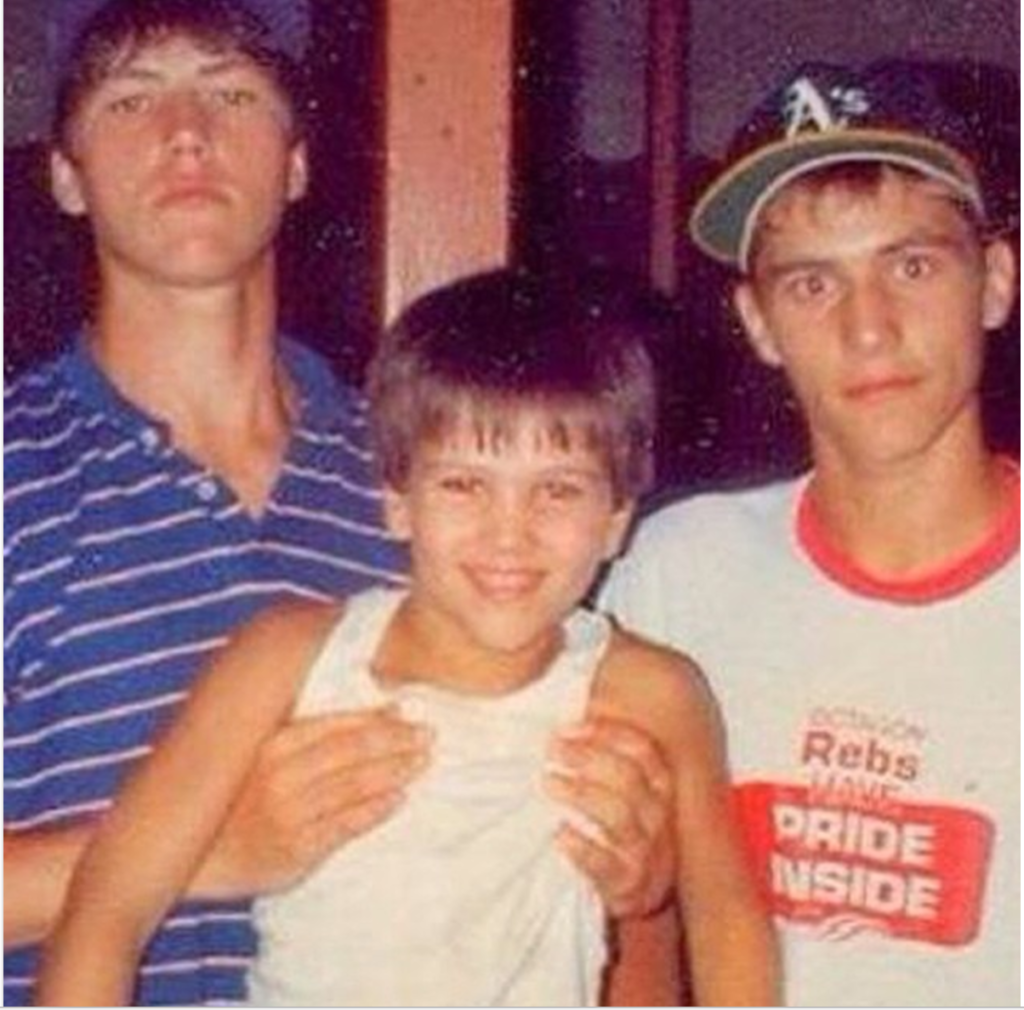 Si Robertson Before the Hair
Even Si Robertson had enjoyed a period of time before his face had been overtaken by a giant beard. Here we see Silas Robertson looking mighty sharp in his uniform. Si Robertson had spent time in the armed forces, so how hard could hunting a couple of ducks on television actually be?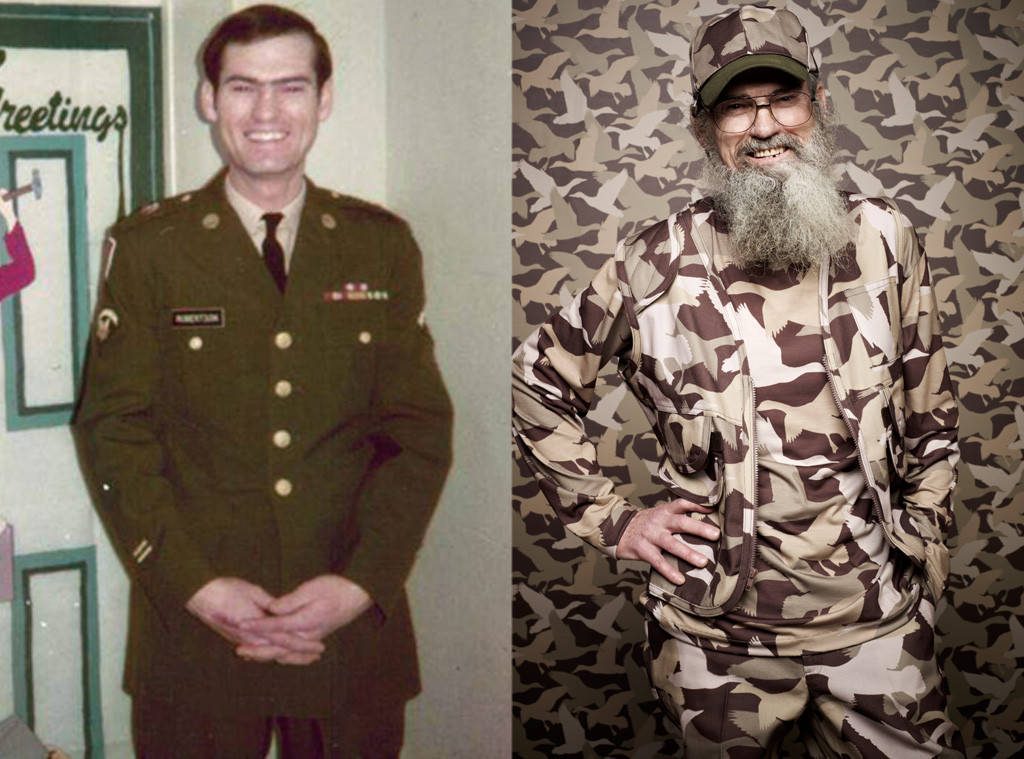 Celebrating Their Marriage
Swinging the focus back to Jase and Missy, we can see how the lovely couple looked when they first met. Here we can see that Missy had fallen in love with the clean-shaven version of Jase, well before the beard was even a thing! When Jase shaved his beard off, Missy must have had flashbacks to when they first started dating. That could explain the extra flirting!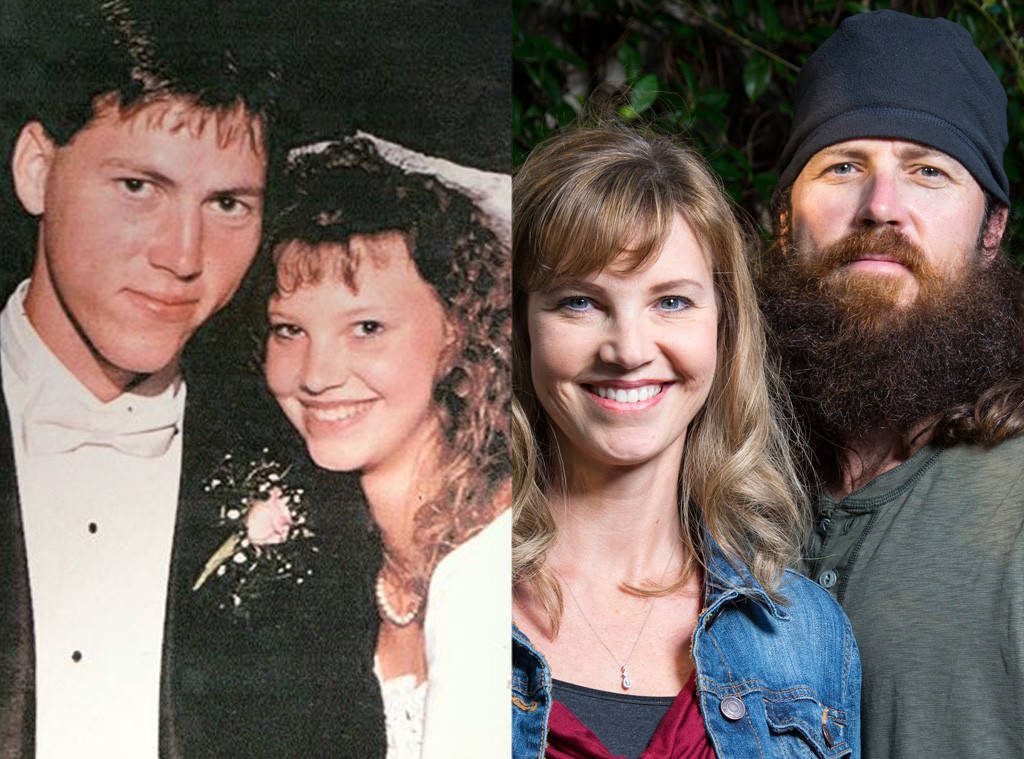 Fresh Faced Couple
It's wild to see such famous individuals while they were still children. Jase and Missy look like they could be any other regular couple from the Midwest or down south. You wouldn't know that these two would soon be on television as part of the most famous family in A&E history.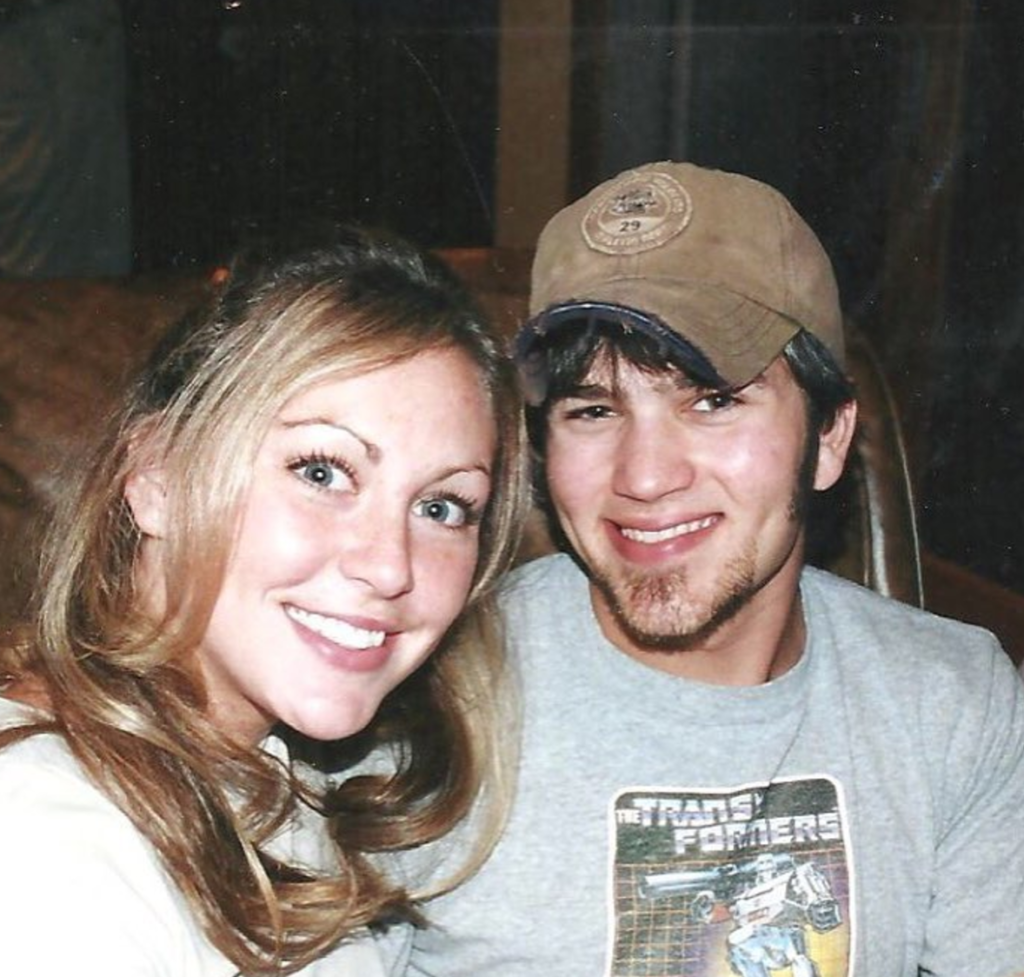 One Happy Family
For another photograph that really takes the family away from their television roots, look no further. This beautiful picture shows the Robertson family posing with their young children. Decades before Jase and co would become one of the most popular shows in A&E history, they were just another regular family.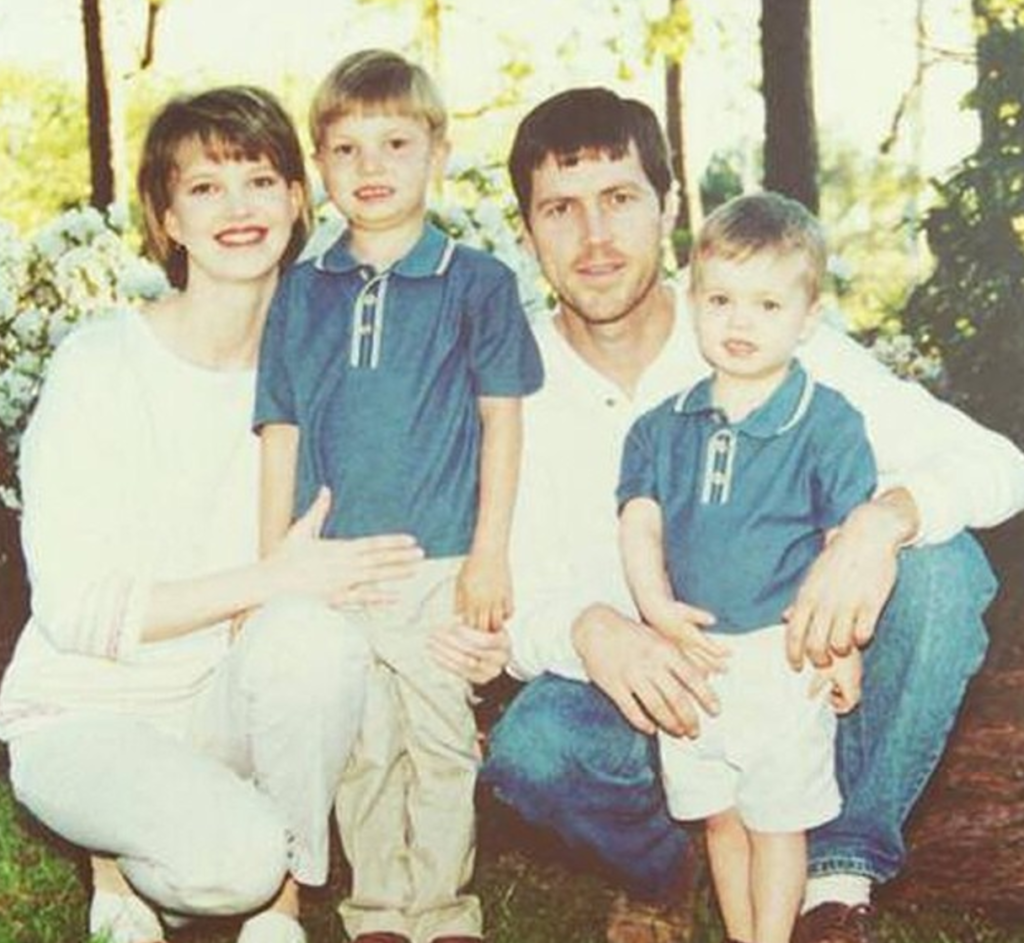 Beardless Phil Robertson
It seems strangely sacrilegious to say, but even Phil Robertson once rocked a clean-shaven face. Phil Robertson hadn't always been a huge fan of the beard, but we definitely think he made the right choice when he decided to stick with it. Robertson began growing his beard while the boys were still in high-school, and he hasn't shaved it since.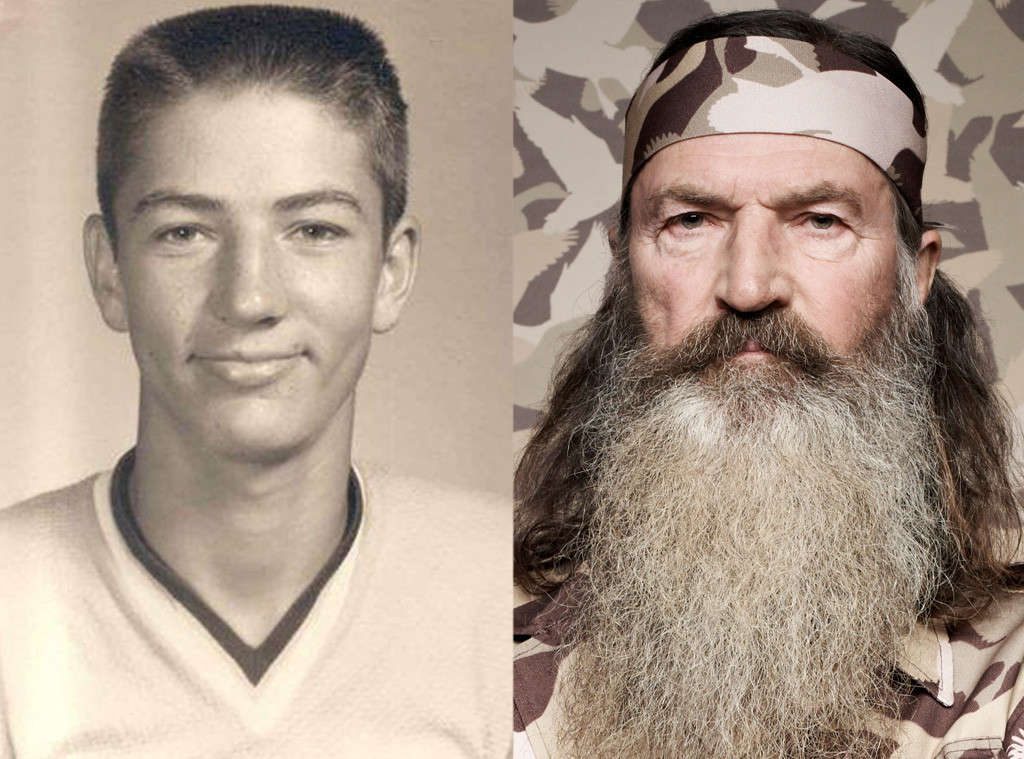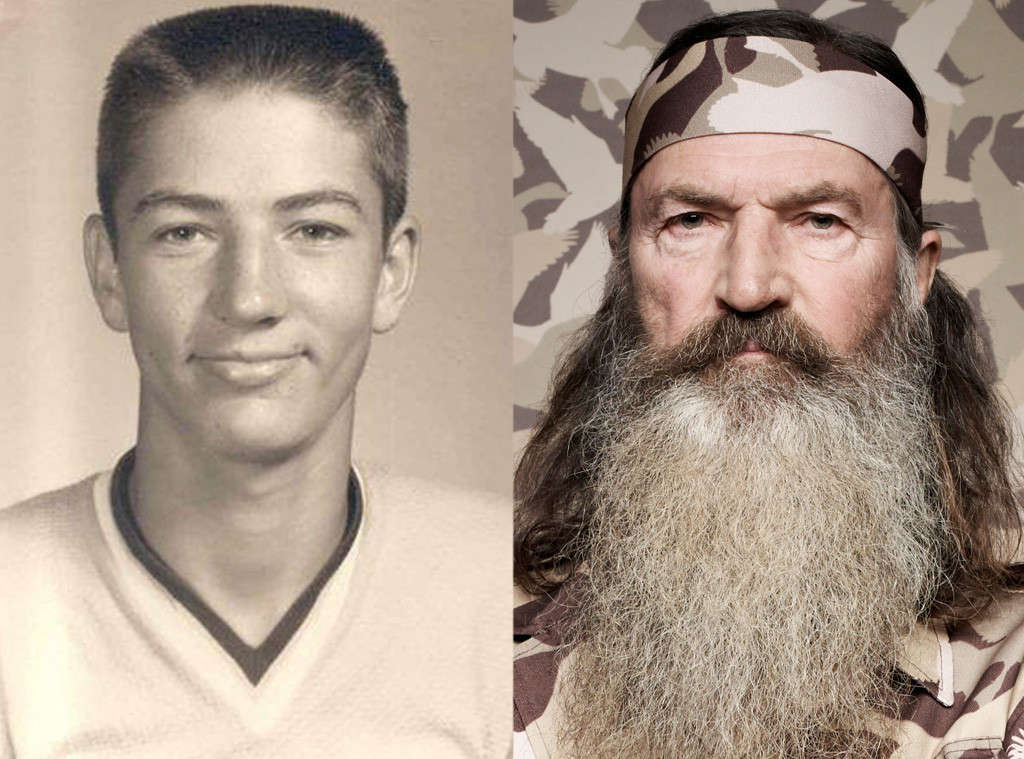 Life as Professor Phil
We already revealed that Phil Robertson was a beardless football fanatic in his youth. What else could shock you? What about learning that Mr. Phil Robertson once worked as a substitute teacher? It's true! Before Phil was the grizzled leader of the Duck Dynasty team, he was a regular old professor at a local high school with a B.S. in English. This almost seems too weird to be true, doesn't it?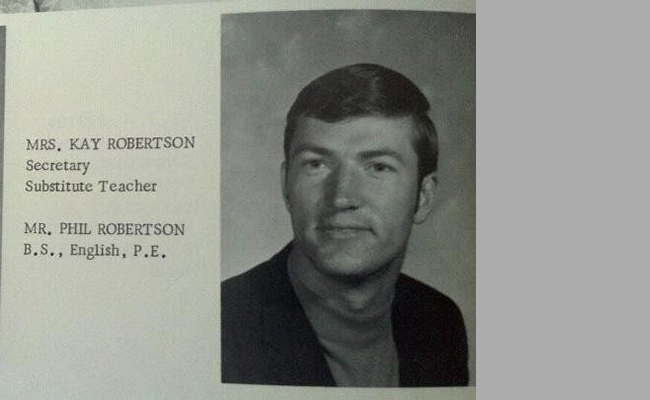 Birth of the Beard
The origins of the Robertson family's beard can be traced back to when Phil's kids were in high school. Phil decided to start growing out his beard on a whim. His kids agreed to start growing their beards out after graduating from high school. Together, the Robertson boys would make burly beards a part of the family tradition.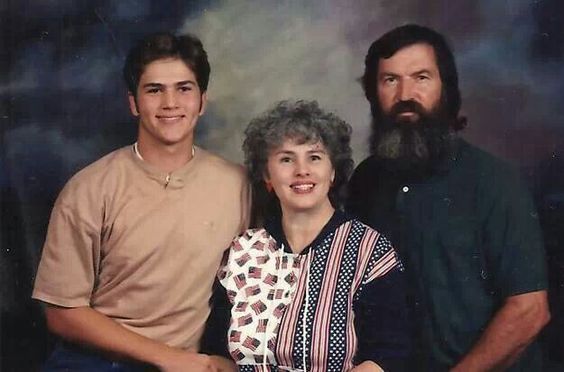 Wesley Chapel Local Is 'Heading to Hollywood' in 'American Idol' Stint!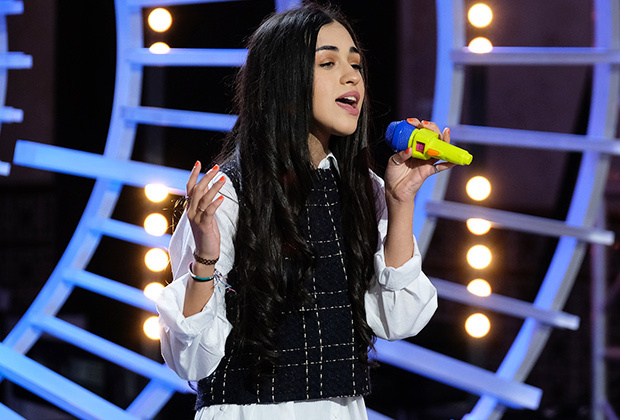 Do you remember where you were when the first episode of American Idol aired on Fox in 2002? While the platform may seem a little dated at this point in time, with more singing shows than aspiring singers it feels like, the program offered singers the chance to change their lives in front of a huge audience of American voters. Now 19 seasons later, performers like young Alanis Sophia are getting the chance to strike out for Hollywood for the opportunity to become America's next idol.
The most recent name that has everyone talking is young Alanis Sophia, a contestant from Wesley Chapel, Florida, who was named after the famous singer, Alanis Morissette. Sophia appeared on the program in late February to raucous applause from the star-studded cast of judges, including glowing praise from Katy Perry herself!
Alanis Sophia Sets Sights on Stardom
For Alanis Sophia, appearing on American Idol in 2021 was all about making the most of a second opportunity. Still just 19-years-old, Alanis wasn't even born when American Idol began airing. Originally staking her claim to the music scene at the age of 11, Alanis would appear on and land second place in the Spanish-language iteration of The Voice, titled La Voz.
After coming so close to tasting victory, Alanis would focus on curating her skills while plying forward with her work at school. Sophia would attend Pasco School and graduate from the institution in 2019, paving the way for Sophia to focus entirely on improving her skills and preparing for a second chance at Idol-fame when the program returned to Florida in 2021.
Upon arriving at the show, Sophia would get her chance to perform in front of Lionel Ritchie, Katy Perry, and country musician Luke Bryan. A visibly confident Sophia would explain to the judges that she had been gifted an American Idol microphone as a child and that she had clung to the hope of 'going to Hollywood' ever since. Sophia also explained to the judges that American Idol would operate as a bonding point between Sophia and her mother, often pointing to how music helped them during tough times back in Puerto Rico.
The Performance of a Lifetime
After explaining a bit about her story, Alanis would set forth with her own rendition of Anyone by the esteemed and incredibly talented Demi Lovato. Sophia kept the gifted American Idol microphone in her hand throughout the touching rendition, bringing smiles to the face of Katy, Luke, and Lionel. By the time the song had ended, it was clear that Sophia had won over not just a single judge, but all of the judges.
Katy Perry would open up the discussion regarding Sophia with instantaneous effusive praise saying, "She is the best we've seen today." Such high praise from one of the most successful pop artists of all time should go a long way toward Sophia's confidence in her skills, but that wasn't all the judges had to say.
Lionel Richie would pile onto the praise that Sophia received after Perry finished gushing over the performer. Richie pointed out that Sophia had a 'purity' to her voice and that Sophia's personality 'requires nothing but exactly who you are'. Ritchie would go on to say that Sophia had huge potential and those words were quickly echoed by Luke Bryan.
Now on her way to Hollywood for another chance at stardom, Alanis Sophia and her family are hoping for a finish at the top of the competition. Yet with such high praise from music legends like Richie and Perry, it feels like Sophia is already on the way to victory.