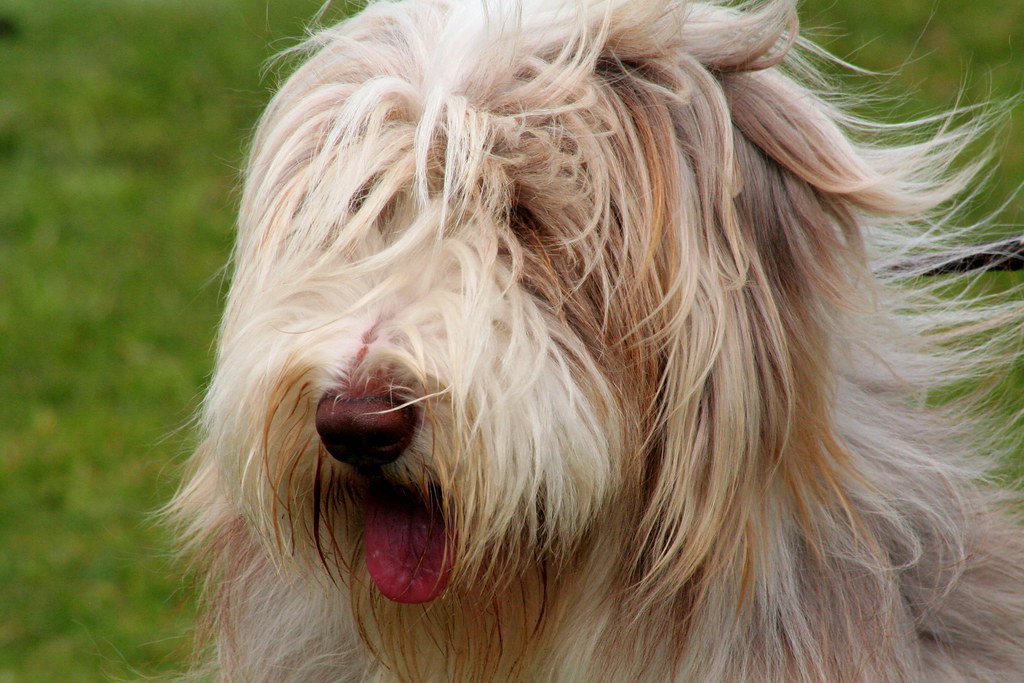 Dog Allergy Sources Aren't Across the Board
Those with asthma are familiar with allergies. Asthma already involves a weakness in one's ability to breathe normally and allergies would only heighten this situation. And, no surprise, when people have allergies, they also likely have pet allergies in 1 out of almost 3 cases. This is a common situation. At least a fifth of most modern societies have allergies to furry pets, cats or dogs or everything in between.
Dogs May Have Gotten a Bad Allergy Rap
For the rest of society, dog ownership tends to be a benefit. Aside from companionship and notable loyalty compared to other animals, dogs also seem to be able to help those suffering from cardiac arrests survive the events with a higher probability than without a canine pet. However, those who have allergies frequently believe dogs have to be included in that stimuli and avoided as a result. This, it could turn out, may not be correct.
Folks try to start with dogs that don't shed, assuming a hypoallergenic canine might avoid the allergy reaction. However, this misses the fact that pet allergies aren't triggered by fur and animal hair. Instead, it's the dander of the animal and saliva that are the real culprits. Scientifically, the root of the problem is a protein generated by a canine's prostate. Some people are allergic to certain breeds and fine with others. Some seem to be allergic to all breeds. However, what's not widely known is that there is a protein difference given off, depending on the gender of the dog involved. That's a gamechanger; people with pet allergies, even those with asthma, could actually be a dog-owner once the specific male breed can be identified. Female and neutered dogs become viable pets for far more folks previously handicapped by their heightened reaction systems.
The Culprit Not Expected
The specific protein involved is known as the Can f 5 protein. Again, this biological trigger is produced in the canine prostate gland and emanate through the dog's skin, hair and urine. The protein is so light, it can even aerosolize and be breathed in. Worse, for those with allergies, the proteins can hang in a surrounding for a long time if there is no vibrant airflow, triggering allergies long after the dog has left. Furniture, bedding, clothing, and carpet are all capable of holding onto the proteins as well.
On the other hand, allergies can be "sedated" over time as well with repeat exposure. Eventually, the body adapts and the reactions lessen, especially if the ongoing exposure occurs early in age, as in one's first few years of life. The results have actually be studied and noted in reducing the impact of asthma in such sufferers versus increasing it as they get older.
For those who are too old though, a dog's gender interaction with allergies is a huge breakthrough to enjoy the bond with a pet. It just has to be the right gender.
An Exciting Sky Diving Video In An Inflatable Raft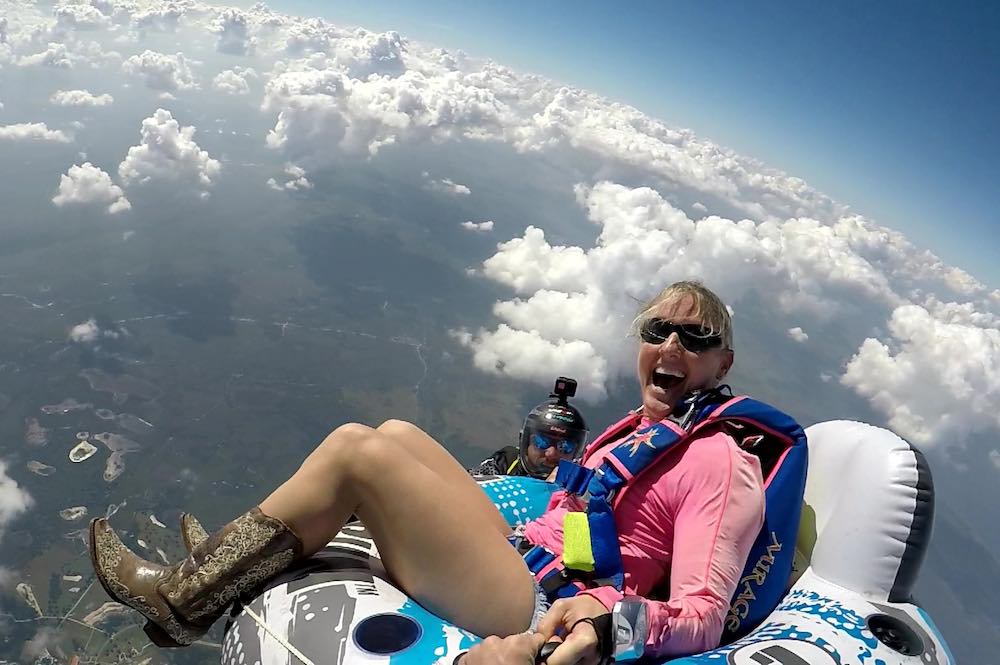 Lots of people would love to know exactly what it's like to go sky diving. However, it's obviously the sort of experience that has been traditionally been difficult to accurately record. The actual sky dive itself might seem like it lasts longer than it does to the people who are actually experiencing the event. However, objectively speaking, it usually won't take all that long. The moment is over so quickly that it's easy for it to get lost.
However, technology is constantly improving, and it's giving individuals everywhere the chance to see a lot of very different events from purely original perspectives. For a long time, the people who have never traveled have been able to see different places remotely.
Obviously, the experience of going there in person will be different in a lot of ways. However, it's still possible for people to learn a lot by seeing high-quality images and videos. Traveling is expensive, and many of the people who are interested in activities like sky diving are concerned about some of the associated risks. It's possible to reduce the risks associated with sky diving, and the costs associated with travel.
However, the people who have a more casual interest in sky diving might just want to get a more basic idea of what it's like. With this new footage, they might finally get the chance to do so accurately.
The woman in this video has actually leaped out of an airplane from an altitude of thirteen thousand and five hundred feet. She was seated inside an inflatable ring made from rubber at the time. Her name is Robin Moore, and this footage of her will be seen by millions of people now. It's just the sort of video that gets viewed over and over again over the years, since it's just not the sort of thing that gets seen on film all that often.
A lot of people get nervous when they sky dive, even if they were excited about it initially. They might be happy right up until they're actually about to literally make the leap, at which point they panic or get terribly nervous at least. This was not the case for Robin Moore, which is one of the many reasons why this was such a great video. She seemed absolutely ecstatic the entire time, which really comes through in the images themselves.
This occurred in Florida at River Ranch, and the raft was being stabilized by Robin Moore's friends. Interestingly, Robin Moore is a physician who works in the emergency room. She's clearly a person who is used to being in a lot of stressful situations and working in an environment with high stakes and more.
For someone in her profession, something like sky diving might not be all that scary. It would explain why she was able to take to an activity like this so easily. Raft jumps involving sky diving are not entirely standard, but they still happen. It seems that Robin Moore is a person who enjoys challenging activities even when not at work. This is an activity and experience that she was able to share with the world.
The fact that she was and is so enthusiastic only improves the quality of the video. While some people may have been interested in footage that captured a different range of emotions, many other people would want to see someone having fun with this sort of activity, which was clearly the case here. A lot of people would like to know what it is like to do something like sky diving, and it is now possible to at least have an idea after footage like this has been made available to the world.