Dog Allergy Sources Aren't Across the Board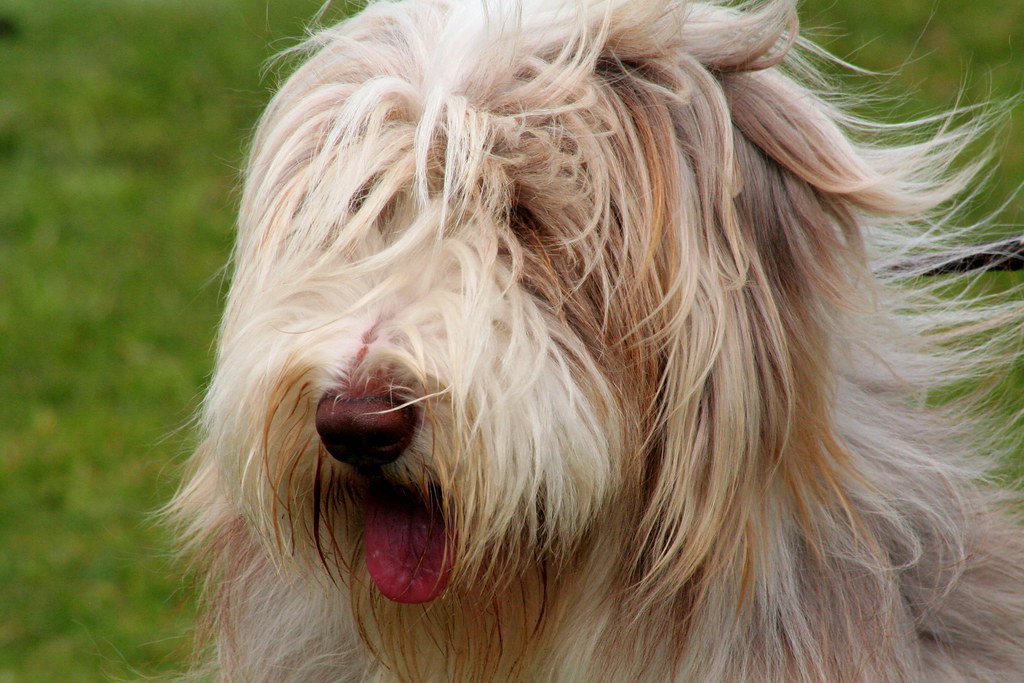 Those with asthma are familiar with allergies. Asthma already involves a weakness in one's ability to breathe normally and allergies would only heighten this situation. And, no surprise, when people have allergies, they also likely have pet allergies in 1 out of almost 3 cases. This is a common situation. At least a fifth of most modern societies have allergies to furry pets, cats or dogs or everything in between.
Dogs May Have Gotten a Bad Allergy Rap
For the rest of society, dog ownership tends to be a benefit. Aside from companionship and notable loyalty compared to other animals, dogs also seem to be able to help those suffering from cardiac arrests survive the events with a higher probability than without a canine pet. However, those who have allergies frequently believe dogs have to be included in that stimuli and avoided as a result. This, it could turn out, may not be correct.
Folks try to start with dogs that don't shed, assuming a hypoallergenic canine might avoid the allergy reaction. However, this misses the fact that pet allergies aren't triggered by fur and animal hair. Instead, it's the dander of the animal and saliva that are the real culprits. Scientifically, the root of the problem is a protein generated by a canine's prostate. Some people are allergic to certain breeds and fine with others. Some seem to be allergic to all breeds. However, what's not widely known is that there is a protein difference given off, depending on the gender of the dog involved. That's a gamechanger; people with pet allergies, even those with asthma, could actually be a dog-owner once the specific male breed can be identified. Female and neutered dogs become viable pets for far more folks previously handicapped by their heightened reaction systems.
The Culprit Not Expected
The specific protein involved is known as the Can f 5 protein. Again, this biological trigger is produced in the canine prostate gland and emanate through the dog's skin, hair and urine. The protein is so light, it can even aerosolize and be breathed in. Worse, for those with allergies, the proteins can hang in a surrounding for a long time if there is no vibrant airflow, triggering allergies long after the dog has left. Furniture, bedding, clothing, and carpet are all capable of holding onto the proteins as well.
On the other hand, allergies can be "sedated" over time as well with repeat exposure. Eventually, the body adapts and the reactions lessen, especially if the ongoing exposure occurs early in age, as in one's first few years of life. The results have actually be studied and noted in reducing the impact of asthma in such sufferers versus increasing it as they get older.
For those who are too old though, a dog's gender interaction with allergies is a huge breakthrough to enjoy the bond with a pet. It just has to be the right gender.
You Want a Capybara as a Pet? Isn't it a Giant Rat?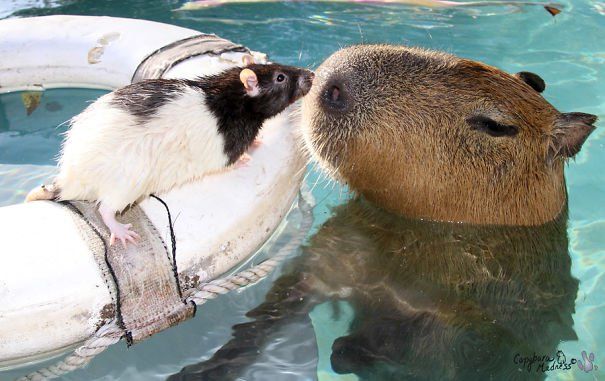 What in the world is a Capybara?
Take a small to medium size pig, turn it into a guinea pig with longer legs, give it clawed feet, and add in an absolutely loving attitude towards anything that pays it attention. Technically, the Capybara is a rodent, a very large rodent. These creatures can easily get up to 4 feet in length and up to two feet tall. They range in weight, with various specimens coming in anywhere from 70 lbs to as much as 150 lbs in size. Most folks first faced with one would likely back up from a Capybaras at first, but these creatures are absolutely affectionate regardless of what they are facing.
They Eat a Lot!
In terms of feed, the Capybara counts as an herbivore. It will easily consume up to eight pounds of food and they love to splash around in water, often leaving near creeks and rivers in the wild. And then they have this cuddling thing. They love to get up close with anything that pays them attention and doesn't try to eat them. The Capybara will do fine with dogs, cats, cattle and they even be seen giving a monkey a ride around the yard. They have a reputation for being used as a couch by a lot of other animals ranging from birds to other rodents, even when walking around.
The Party Hugger
Tame Capybaras will make friends will all kinds of animals most folks would never assume could hang out with these creatures. Rabbits are often seen snoozing with them when saddled in the same pen, and if there's a kiddie pool made available you can be these oversized rodents are going to play king of the mountain and park themselves right in the center of it. They not only have the ability to function as natural swimmers, a Capybara will frequently be found sleeping in water as well. It's not uncommon to see one slip underwater asleep and come back up in a splutter. They also have the ability to dive and stay under water up to 5 minutes long, easily getting away from danger on land if needed.
Natural Capabilities
Interestingly, Capybaras are no slow or easy to catch. They can run as fast as 35 kilometers per hour, easily keeping up with a typical horse. They tend to live in herds ranging from 10 to 20 in the wild, and at one point there was a concern they were going to become rare. However, domestic farm-raising of Capybaras solved the problem, and now there are plenty of the rodents available again.
It's not likely that a Capybara will be allowed as a pet in most jurisdictions in the U.S. Many states have laws barring the entry of non-native species to prevent them from causing environmental damage and wiping out a native species. However, if you ever get a chance, spend some time with these creatures in a tame setting. Their willingness to be friendly and inquisitive makes them absolutely interesting to watch, observe and interact with.