Do You Really Need Snow Boots This Winter?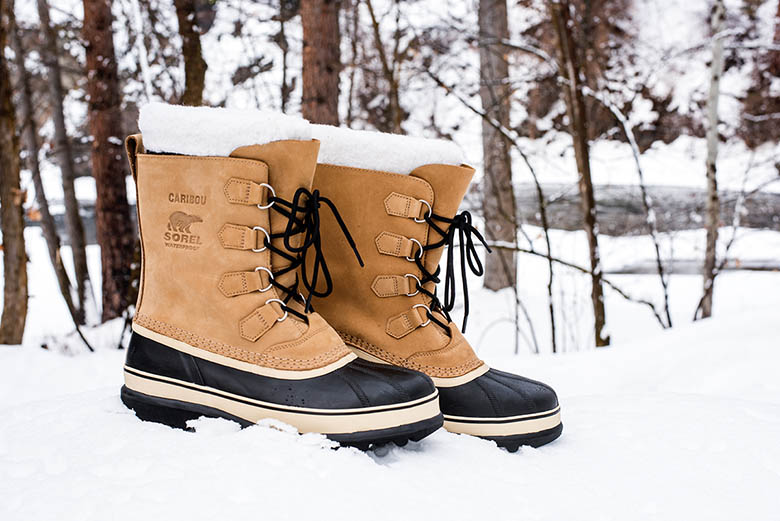 When deciding on whether you need snow boots this winter, it is recommended to consider what the long-range winter weather predictions are for your area of the country and plan accordingly. The most recognized source is the Old Farmer's Almanac, a publication that has been in print since the late 1700's. They have a long-range weather prediction tool that is easy to navigate and features information about all regions of the country.
Your second consideration is whether you need actual snow boots or a traditional pair of insulated winter boots. The main differences between the two are the presence or absence of snow gaiters, overall height of the upper portion, and the material that composes the outer layer of the lower portion. Regardless of whether you are expecting snow or cold rain, if you live in Northern or Mountain regions you will want something warm on your feet.
Snow Boots
Snow boots are specifically designed for long hours in deep, wet, cold, and muddy conditions. They are thickly insulated, heavier, and bigger than traditional winter weather boots. The lower portion of the boot is often made of a water proof rubber that encases the entire foot all the way to the lower ankle. Snow boot uppers are typically composed of a leather or nylon blend, have a gusseted tongue, and consist of either a lace-up or zipper closure. The defining feature of the true snow boot is the built-in gaiter at the top of the boot which seals the gap between the wearers leg and the outer edge of the boot top, thus preventing snow, mud, and ice from falling into the boot.
Winter Boots
Winter boots provide the same insulation properties as snow boots, although often more streamlined and with a smaller profile. Like snow boots, winter boots typically have a zipper or lace-up closure and gusseted tongue. The most visible difference is often the height of the boot, winter boots are designed to sit a few inches above the ankle. This makes them best for light snow clean-up, walking around town, and driving during cold winter months. Winter boots also tend be made with a blend of leathers for the outer material, requiring them to be treated to be waterproof. This makes them more tedious to clean and requires that they be conditioned and have oils or sealants applied to retain waterproofing.
Do You Really Need Snow Boots This Winter?
The answer to that question lies entirely in what region of the country you reside. Folks who live in Northern States with yearly snow fall should probably invest in a good pair of tall waterproof boots. There is a fair amount of precipitation expected with enough cold air moving through to keep snowfall at about average rates. There is the chance that some states will see warmer weather patterns, but the weather is a fickle thing.
Do you really need snow boots? I would say that unless you are planning a winter outing like camping, hunting, or hiking in cold, wet, deep conditions you should be fine with a standard pair of every day winter boots.
A teenager shocked to find a giant tarantula on the kitchen cabinet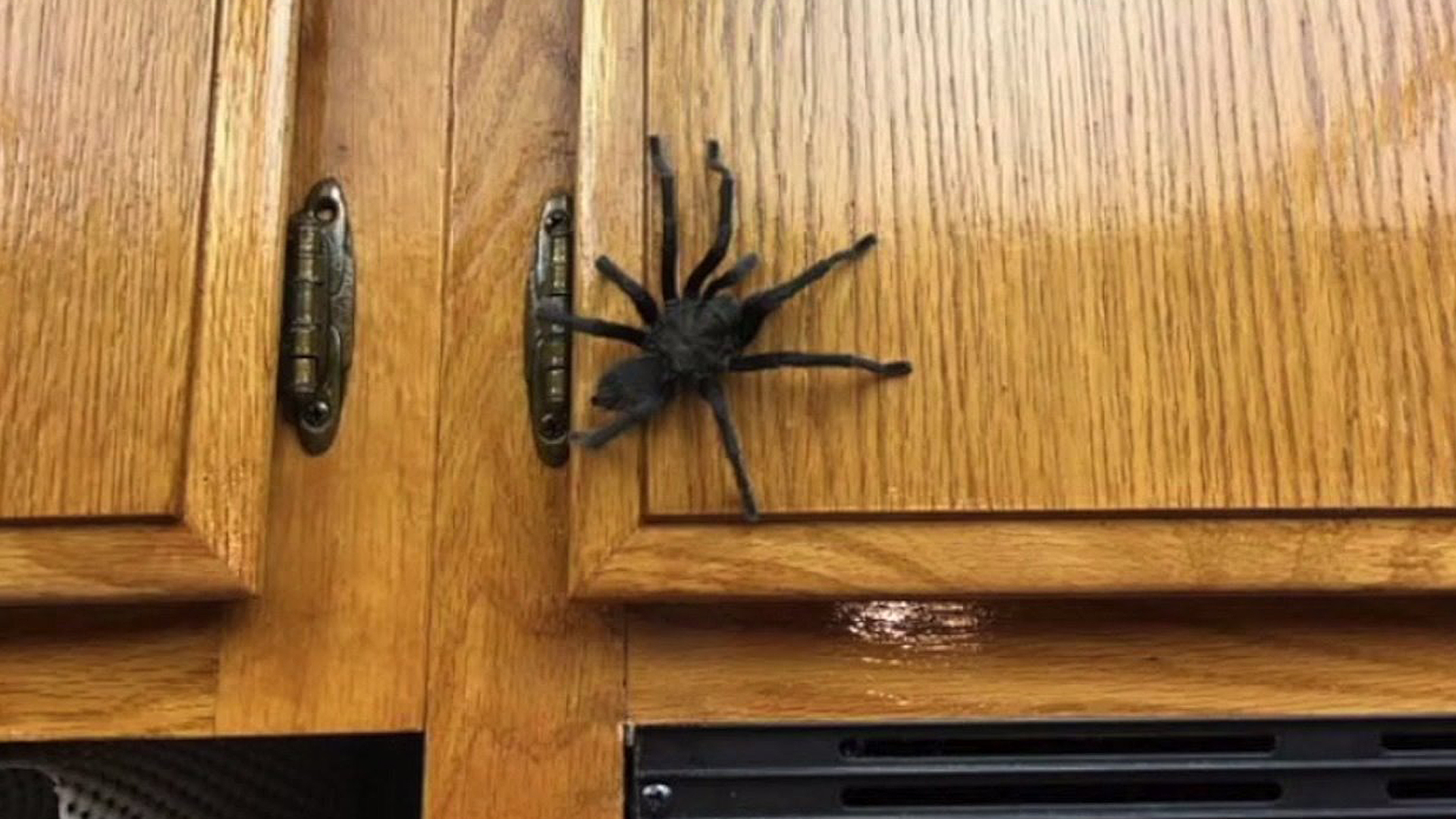 A 19-year-old Hannah Dafferner was looking for a late-night snack in her kitchen when she saw a small creepy-looking figure on the kitchen cabinet. Hannah was frozen in shock. It was black colored and looked like some type of giant spider. It was near the handle of the cupboard and wasn't moving much. At first, Hannah thought it was one of her younger sister's toys or Halloween decorations. Then to her astonishment, it moved enough for Hannah to know it was not a toy. Hannah screamed as loud as she could. Her dad came rushing downstairs to a lot of screaming going on. What Hannah had seen on the kitchen cabinet was a huge tarantula. It was at least 4 inches in size and had eight legs. It would have scared most people. If the dad had not rushed downstairs, Hannah was about to call 911 for help.
The dad tried to say calm during the commotion. He grabbed an empty pitcher to try to catch the tarantula. He put the pitcher on the cupboard and waited for the tarantula to move in to. He made sure to be gentle and hurt the tarantula. The tarantula was very cooperative. He was probably more of the people. By this time the entire family was in the kitchen area. Once the tarantula was in the pitcher, everyone wanted to have a look at the amazing creature.
Tarantulas are hairy versions of a spider family. Typically, they are harmless to humans but their appearance seems to make a lot of people scared of them. On very rare occasions, they can bite humans and it can be painful. Their venom is very mild, usually less than a typical bee's. Some people suffer from a phobia of spiders or tarantula. This phobia is called arachnophobia.
The family posted photos of the tarantula on social media in an attempt to check if anyone in the neighborhood had lost a tarantula. They got a lot of comments and reactions. The next day, they got a message saying "Can we have it?" The family was more than happy to hand it over. The tarantula now belongs to a 9-year-old girl how is ecstatic to have it. The family feels glad that the episode is over but are a bit concerned about how the tarantula was allowed to intrude into their home.
Tarantulas are mostly found in tropical, subtropical or arid regions. Most people don't know this, but tarantulas are burrowers and mostly look to live underground. They are also nocturnal creatures and only venture out during night time unless it is mating season. They try to conserve as much energy as possible and only move when needed to. Insects are their main prey but occasionally they go for larger targets such as frogs or mice.
The family that found the tarantula believe it came inside from their backyard. It came into the house through the back door. They find it quite unbelievable that the tarantula was able to cover so much distance. The family was also shocked that their dogs were not able to stop the intruder. The house is located in San Diego, California. This region is known to have tarantulas and is often located inside the homes. This particular tarantula was a male spider. Male spiders require 7-10 years to mature before they can venture out their burrows and look for females. They only live a few months once they reach maturity. Females have a much longer life span and tend to live up to 25 years.