Do You Really Need Snow Boots This Winter?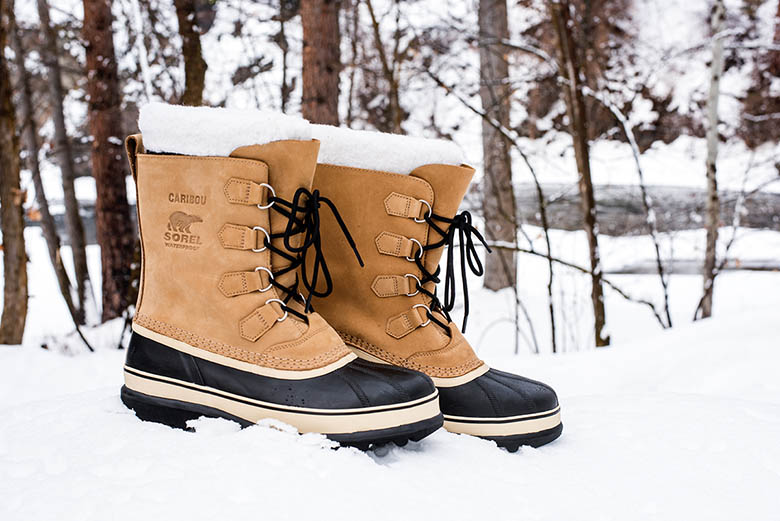 When deciding on whether you need snow boots this winter, it is recommended to consider what the long-range winter weather predictions are for your area of the country and plan accordingly. The most recognized source is the Old Farmer's Almanac, a publication that has been in print since the late 1700's. They have a long-range weather prediction tool that is easy to navigate and features information about all regions of the country.
Your second consideration is whether you need actual snow boots or a traditional pair of insulated winter boots. The main differences between the two are the presence or absence of snow gaiters, overall height of the upper portion, and the material that composes the outer layer of the lower portion. Regardless of whether you are expecting snow or cold rain, if you live in Northern or Mountain regions you will want something warm on your feet.
Snow Boots
Snow boots are specifically designed for long hours in deep, wet, cold, and muddy conditions. They are thickly insulated, heavier, and bigger than traditional winter weather boots. The lower portion of the boot is often made of a water proof rubber that encases the entire foot all the way to the lower ankle. Snow boot uppers are typically composed of a leather or nylon blend, have a gusseted tongue, and consist of either a lace-up or zipper closure. The defining feature of the true snow boot is the built-in gaiter at the top of the boot which seals the gap between the wearers leg and the outer edge of the boot top, thus preventing snow, mud, and ice from falling into the boot.
Winter Boots
Winter boots provide the same insulation properties as snow boots, although often more streamlined and with a smaller profile. Like snow boots, winter boots typically have a zipper or lace-up closure and gusseted tongue. The most visible difference is often the height of the boot, winter boots are designed to sit a few inches above the ankle. This makes them best for light snow clean-up, walking around town, and driving during cold winter months. Winter boots also tend be made with a blend of leathers for the outer material, requiring them to be treated to be waterproof. This makes them more tedious to clean and requires that they be conditioned and have oils or sealants applied to retain waterproofing.
Do You Really Need Snow Boots This Winter?
The answer to that question lies entirely in what region of the country you reside. Folks who live in Northern States with yearly snow fall should probably invest in a good pair of tall waterproof boots. There is a fair amount of precipitation expected with enough cold air moving through to keep snowfall at about average rates. There is the chance that some states will see warmer weather patterns, but the weather is a fickle thing.
Do you really need snow boots? I would say that unless you are planning a winter outing like camping, hunting, or hiking in cold, wet, deep conditions you should be fine with a standard pair of every day winter boots.
A Florida High School First: Dissecting Synthetic Frogs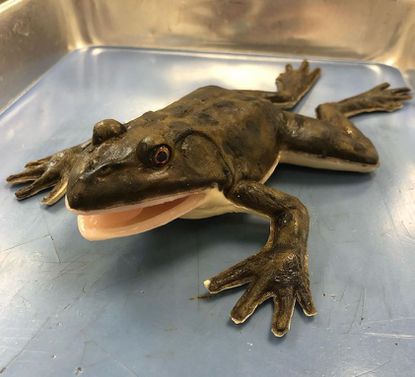 Dissecting frogs has been part of the curriculum for high school students in the United States since the 1920's. It's an essential part of a Biology requirement because it offers a hands-on learning experience for students in animal anatomy. J.W. Mitchell High School in New Port Richey, Florida has just tapped into a new synthetic option that might just save students from the dubious and grossly controversial dissecting practice.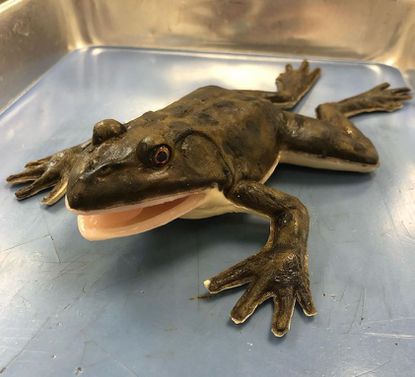 Why Dissecting is Controversial?
Dissecting animals in the classroom is controversial for a number of reasons, but the education validity of this practice is what is being called into question more than anything else. If it is really important for educational purposes, why have so many schools already chosen to rely on alternative methods to fulfill the requirements?
Here's an overview of the key points to consider.
Unethical.
Dissecting frogs and other animals is controversial because of animal welfare concerns. Students are uncomfortable with the requirement, but the process has caused concerns that it encourages callousness toward animals. An estimated 20 million animals are used for dissection every year in the United States. Those are animals that are used once in a classroom setting and then discarded as waste.
Alternatives.
Eighteen states now allow students to choose dissection alternatives without penalty. The earliest forms of alternative legislation date to 2000 with the Illinois' Dissection Alternatives Act, but there are other laws on the books that allow alternatives. Dissecting alternatives now include computer programs, life-life models, and high-quality videos. So, it's no longer strictly essential for students to dissect animals.
Cost.
The cost of dissecting "real" animal cadavers is much higher than alternative options. The cost for animal dissection has been estimated at $6,850 over five years, compared with the $900 for a site license for Digital Frog 2.5. For those schools and teachers who still prefer a more "real-life" experience for students, there's now the SynFrog, a synthetic frog that was designed by SynDaver as an alternative to dissecting "real" animals.
What About the SynFrog?
The SynFrog is the latest synthetic alternative to frog dissection, spearheaded by PETA in partnership with SynDaver. These synthetic frogs are priced at $150 per frog, and they are reusable. The students at J.W. Mitchell High School in New Port Richey, Florida became the first students to use the synthetic frogs as a viable solution to the gross and controversial "real" frogs. The high school students have been offered this opportunity through a partnership with SynDaver.
Education is always important, but the SynFrog demonstrates that there are ways to accomplish the goals of education without unnecessary destruction and cruelty to animals. These synthetic frogs are designed to be as "life-like" as possible, with a synthetic skeleton, organs, skin, muscles, and even a reproductive system to mimic the real deal—minus the gore, guts, and discarded critters at the end of the lesson.
Perhaps instead, teachers can reiterate the Hippocratic Oath: "First, do no harm," as they offer alternatives for learning with synthetic learning options.