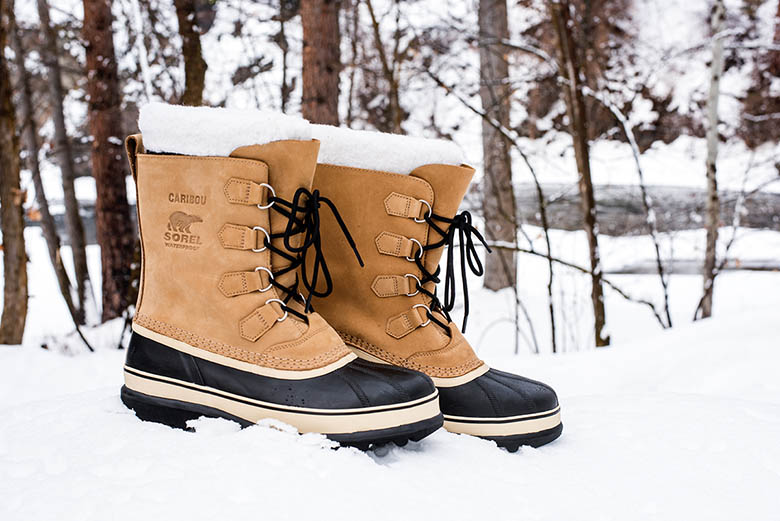 Do You Really Need Snow Boots This Winter?
When deciding on whether you need snow boots this winter, it is recommended to consider what the long-range winter weather predictions are for your area of the country and plan accordingly. The most recognized source is the Old Farmer's Almanac, a publication that has been in print since the late 1700's. They have a long-range weather prediction tool that is easy to navigate and features information about all regions of the country.
Your second consideration is whether you need actual snow boots or a traditional pair of insulated winter boots. The main differences between the two are the presence or absence of snow gaiters, overall height of the upper portion, and the material that composes the outer layer of the lower portion. Regardless of whether you are expecting snow or cold rain, if you live in Northern or Mountain regions you will want something warm on your feet.
Snow Boots
Snow boots are specifically designed for long hours in deep, wet, cold, and muddy conditions. They are thickly insulated, heavier, and bigger than traditional winter weather boots. The lower portion of the boot is often made of a water proof rubber that encases the entire foot all the way to the lower ankle. Snow boot uppers are typically composed of a leather or nylon blend, have a gusseted tongue, and consist of either a lace-up or zipper closure. The defining feature of the true snow boot is the built-in gaiter at the top of the boot which seals the gap between the wearers leg and the outer edge of the boot top, thus preventing snow, mud, and ice from falling into the boot.
Winter Boots
Winter boots provide the same insulation properties as snow boots, although often more streamlined and with a smaller profile. Like snow boots, winter boots typically have a zipper or lace-up closure and gusseted tongue. The most visible difference is often the height of the boot, winter boots are designed to sit a few inches above the ankle. This makes them best for light snow clean-up, walking around town, and driving during cold winter months. Winter boots also tend be made with a blend of leathers for the outer material, requiring them to be treated to be waterproof. This makes them more tedious to clean and requires that they be conditioned and have oils or sealants applied to retain waterproofing.
Do You Really Need Snow Boots This Winter?
The answer to that question lies entirely in what region of the country you reside. Folks who live in Northern States with yearly snow fall should probably invest in a good pair of tall waterproof boots. There is a fair amount of precipitation expected with enough cold air moving through to keep snowfall at about average rates. There is the chance that some states will see warmer weather patterns, but the weather is a fickle thing.
Do you really need snow boots? I would say that unless you are planning a winter outing like camping, hunting, or hiking in cold, wet, deep conditions you should be fine with a standard pair of every day winter boots.
Travis Baker Flies Again More Than a Decade After Surviving Fatal Plane Crash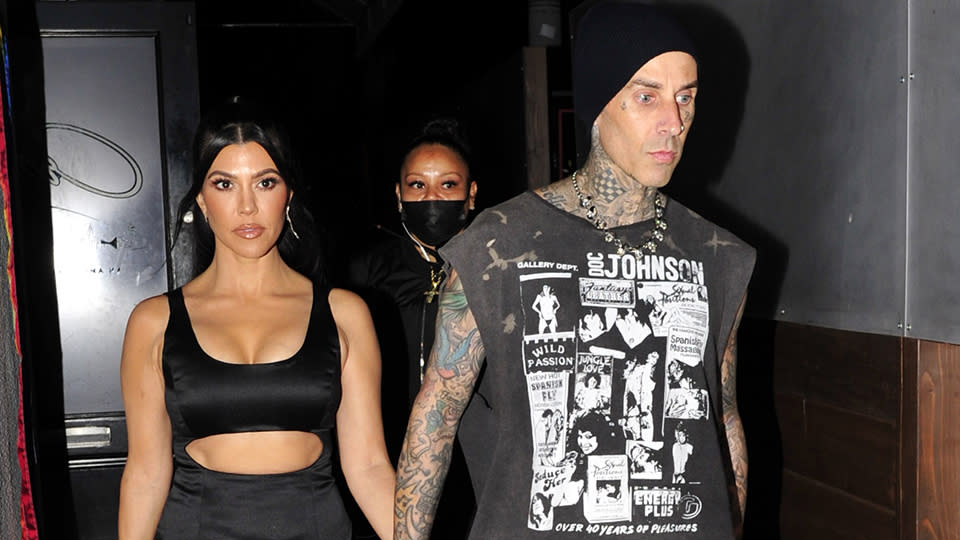 Sometimes it isn't easy to get over a minor thing that happened to you, whether in childhood or adulthood. It's hard to fathom going into an airplane again after being in one that ended up in a fatal crash. Travis Barker has defied what most people would consider impossible, but he did not do it alone. Let's delve into how he managed to accomplish this significant feat after more than twelve years.
The 45-year-old drummer with Blink-182 traveled on Saturday, August 14, the first flight since his horrific 2008 plane crash that saw four of his colleagues dying and Barker surviving with third-degree level burns.
Girlfriend Kourtney Kardashian accompanied Barker aboard Kylie Jenner's private plane as they traveled to Cabo. Kris Jenner and her boyfriend, Corey Gamble, were also said to be on board, according to the outlet.
Barker was caught sporting a white tank top, gray jeans with a black belt studded with metal studs, and a black beanie on his head for the outing. Kardashian, 42, meanwhile, looked stylish in a black dress and black sunglasses.
"Travis flying to Cabo is a marvelous thing. Many years ago, a plane disaster was incredibly traumatic. To reach this point, he's had a lot of aid, according to media reports. Kourtney has been immensely helpful. She never urged him to take to the air. They've been able to travel around the United States without flying, and Kourtney appears quite comfortable with it.
Barker and longtime partner DJ AM (Adam Michael Goldstein) escaped an aircraft accident more than a decade ago while flying from South Carolina, where they had just performed. A year later, Goldstein died of a prescription drug overdose.
The disaster killed Barker's security officer Charles "Che" Still, his aide Chris Baker, pilot Sarah Lemmon, and co-pilot James Bland.
After the accident, the musician had a hard road to rehabilitation, both mentally and physically. He had third-degree burns covering 65 percent of his body and had to undergo many operations and skin grafts. In addition, Barker was abusing "excessive" marijuana and prescription drugs.
Barker declared his plans to return to the skies in June. On Twitter, he proclaimed, "I might fly again."
When Goldstein died, Barker said in an interview that he decided to stop using medications and flushing medicine, "even stuff that I needed," after his opiate tolerance began to rise with each surgery.
"Everyone usually asks, 'Did you go to rehab?'" the drummer said to the publication. "'No, I was in a plane crash,' I answer. That was the extent of my rehabilitation. Have you ever lost three pals and come close to dying? That served as a wake-up call for me. I would not have quit if I hadn't been in a car accident."
In the same interview, Barker expressed his desire to be a writer "If I succeed in overcoming [flying], and the angels above assist me in my trips and keep me safe, I'd like to come back and [inform my children], 'Hey, I just went here, and then I came home.' And everything turned out OK.' I have to inform them since I was about to abandon them. That is a perfect day."
After the crash, the drummer's dread of flights grew to the point that he remarked, "I used to be afraid of planes." "I wasn't able to go down the street. I was convinced that if I saw a plane [in the sky], it was going to crash, and I didn't want to see it."
"The closer I got to it, the more it seemed like I was getting closer to the terrible stuff than the beautiful stuff. I felt more akin to attempting to flee, to be in an accident and being burned, to trying to save my buddies from a burning jet, "Barker continued.