Daughter With Cerebral Palsy Becomes Instagram-Famous After Mom Secretly Posts Her Photos Online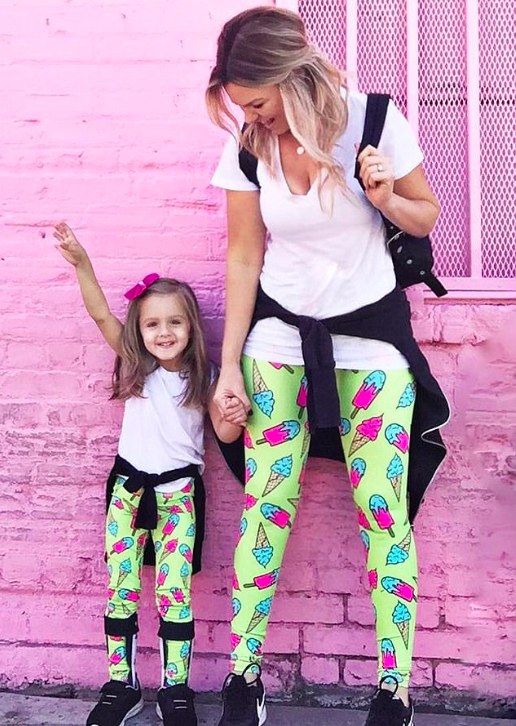 Finley Smallwood from Eastvale, California, a four-year-old daughter to Josh and Christina Smallwood, has become an online sensation with over 112,000 followers on a social media network, Instagram. Finley became so popular on social media due to her efforts to raise awareness of what it feels like growing up with cerebral palsy by donning stylish outfits. Christina, her mom, launched the Instagram campaign secretly without informing her husband or friends, and it quickly went viral, attracting all and sundry from across the globe.
When Josh and Christina found out that their only option to having a baby is domestic abortion, their journey to meeting Finley started. Unfortunately, her mother bled on her brain during birth by a C-section emergency that resulted in the damaging of young Finley's brain. After staying in the hospital for five weeks and distressing her parents a great deal, she was released only to be diagnosed with cerebral palsy at a tender age of 15 months. Since then, she has undergone a series of surgeries due to her condition, but her parents have been very supportive and remained positive about it.
The Cerebral Palsy diagnosis
Finley's parents were warned that their child might develop certain disabilities growing up. The doctors told them that she may develop a condition that will affect her movement, motor skills, and muscle tone. But, their love for their only child kept them inspired, giving her what the world couldn't offer – true love. In an interview with Barcroft TV, Christina said that she fell in love with her daughter the first day she saw her in an incubator.
The life-changing moment is what inspired Christina to scour the internet thoroughly looking for fellow moms who were going through the same ordeal. Although there weren't many stories to write home about, she came across one mother who had a son with a more severe case of cerebral palsy. Since the mom was a huge advocate for her son's condition, Christina thought it will be a good idea to share with the world what it is like to bring up a child with cerebral palsy by starting an Instagram account called FIFI + MOM along with a blog to complement the experience.
Causes and symptoms of Cerebral Palsy
Cerebral Palsy refers to health disorders that affect the body balance, movement, and posture. CP, sometimes referred to as brain paralysis, is often caused by abnormal brain development or damage to some parts of the brain controlling motor activity. The first symptoms that appear in early childhood include difficulty in crawling, sitting, walking, or even rolling over.
The severity of the symptoms varies from mild to profound. Furthermore, cerebral palsy may involve muscle stiffness, uncontrolled body movements, poor muscle tone, and other problems that affect the body posture, walking, swallowing, and speech. Most people with cerebral palsy exhibit normal or above average levels of intelligence. However, their ability to communicate hinders their capacity to express the intelligence. Finley's condition is mild and hasn't affected much of her ability to lead a normal life, apart from movement and muscle tone.
Zookeepers Set Up Camera And Capture Pregnant Rhino Giving Birth Without Any Assistance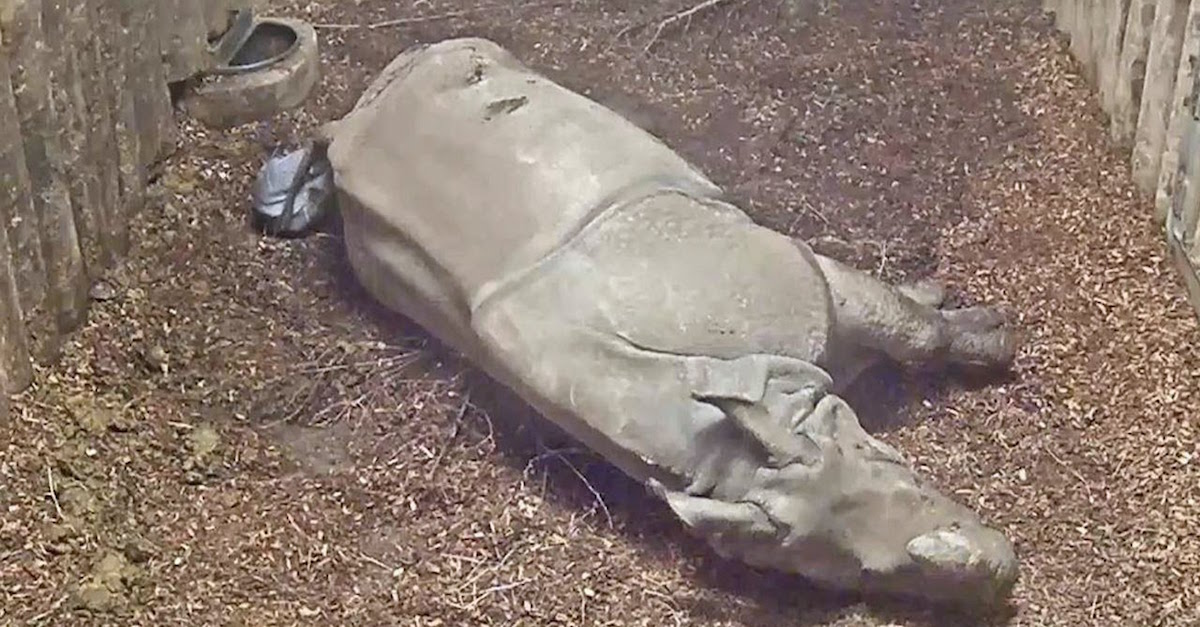 For a whopping sixteen months, Asha carried her baby in her womb. Asha, a rare greater one-horned rhinoceros, lives at the Chester Zoo in Cheshire, England. Luckily, her labor and delivery were much quicker than the gestational period was for her baby Rhino to come into the world.
After only about 20 minutes of labor, Asha successfully delivered a healthy male calf in the early morning hours on May 3, 2018, at her home at the Chester Zoo. The staff at the zoo were able to capture Asha's labor and delivery on video. The mama had an easy delivery on the floor of her enclosure and did not require assistance from the staff as she labored and brought her 132-pound baby boy. Once he is fully grown, Asha's son will balloon to an eye-popping two tons plus in weight!
Guests of the Chester Zoo were excited to visit the little rhino and his mama in their exhibit. Asha's baby is named Akeno which means "beautiful sunrise." Along with his birth, Akeno's first steps were also caught on tape along with snuggles with his 11-year-old mother Asha. They are a hit at the zoo and seem to be getting along well.
The staff at the well-visited zoo have been working towards keeping beautiful animals like Asha and baby Akeno together and better protected. One-horned rhinos are one-horned rhinos that are endangered at this point in a critical way and the staff is hoping the miraculous birth will not only attract visitors to the zoo but will draw attention to their work on this front. Animals like Asha and baby Akeno are the object of hunters who illegally poach them to be able to obtain their horns and sell them. There is a market for them as they are used in traditional Chinese medicine. A hunter can sell a single horn on the Asian black market for around $65,000 United States dollars. Even more offensive is the fact that wealthy hunters simply want the horns to hang on their walls and show off to friends as a status symbol of wealth and popularity.
According to a staff member of the Chester Zoo, not long ago there were less than 200 greater one-horned rhinoceros in the wild.
"They were hunted almost to extinction. Just in time steps were taken to protect them. Now there are about 2,600, but they still face threats in India and Nepal… it's important we do all we can to stop their numbers going down to critical levels again."
As the staff and many others work hard to fight against the illegally poaching of these beautiful animals, Asha and Akeno, who appears like he is dressed in a dark gray suit of armor, are enjoying their stay at the zoo and the many delighted visitors they come into contact with each day. The birth of Akeno on video has drawn more new visitors to the Chester Zoo and everyone seems to be happy with this new situation.