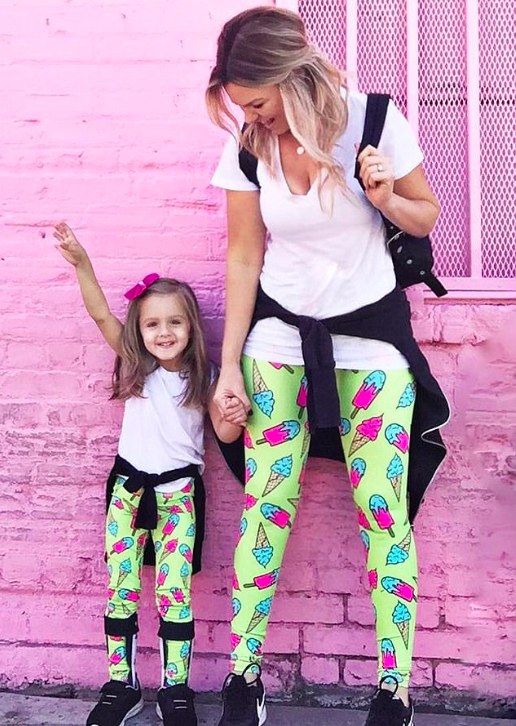 Daughter With Cerebral Palsy Becomes Instagram-Famous After Mom Secretly Posts Her Photos Online
Finley Smallwood from Eastvale, California, a four-year-old daughter to Josh and Christina Smallwood, has become an online sensation with over 112,000 followers on a social media network, Instagram. Finley became so popular on social media due to her efforts to raise awareness of what it feels like growing up with cerebral palsy by donning stylish outfits. Christina, her mom, launched the Instagram campaign secretly without informing her husband or friends, and it quickly went viral, attracting all and sundry from across the globe.
When Josh and Christina found out that their only option to having a baby is domestic abortion, their journey to meeting Finley started. Unfortunately, her mother bled on her brain during birth by a C-section emergency that resulted in the damaging of young Finley's brain. After staying in the hospital for five weeks and distressing her parents a great deal, she was released only to be diagnosed with cerebral palsy at a tender age of 15 months. Since then, she has undergone a series of surgeries due to her condition, but her parents have been very supportive and remained positive about it.
The Cerebral Palsy diagnosis
Finley's parents were warned that their child might develop certain disabilities growing up. The doctors told them that she may develop a condition that will affect her movement, motor skills, and muscle tone. But, their love for their only child kept them inspired, giving her what the world couldn't offer – true love. In an interview with Barcroft TV, Christina said that she fell in love with her daughter the first day she saw her in an incubator.
The life-changing moment is what inspired Christina to scour the internet thoroughly looking for fellow moms who were going through the same ordeal. Although there weren't many stories to write home about, she came across one mother who had a son with a more severe case of cerebral palsy. Since the mom was a huge advocate for her son's condition, Christina thought it will be a good idea to share with the world what it is like to bring up a child with cerebral palsy by starting an Instagram account called FIFI + MOM along with a blog to complement the experience.
Causes and symptoms of Cerebral Palsy
Cerebral Palsy refers to health disorders that affect the body balance, movement, and posture. CP, sometimes referred to as brain paralysis, is often caused by abnormal brain development or damage to some parts of the brain controlling motor activity. The first symptoms that appear in early childhood include difficulty in crawling, sitting, walking, or even rolling over.
The severity of the symptoms varies from mild to profound. Furthermore, cerebral palsy may involve muscle stiffness, uncontrolled body movements, poor muscle tone, and other problems that affect the body posture, walking, swallowing, and speech. Most people with cerebral palsy exhibit normal or above average levels of intelligence. However, their ability to communicate hinders their capacity to express the intelligence. Finley's condition is mild and hasn't affected much of her ability to lead a normal life, apart from movement and muscle tone.
From Teacher to TikTok Star: The Story of Mr. Hamilton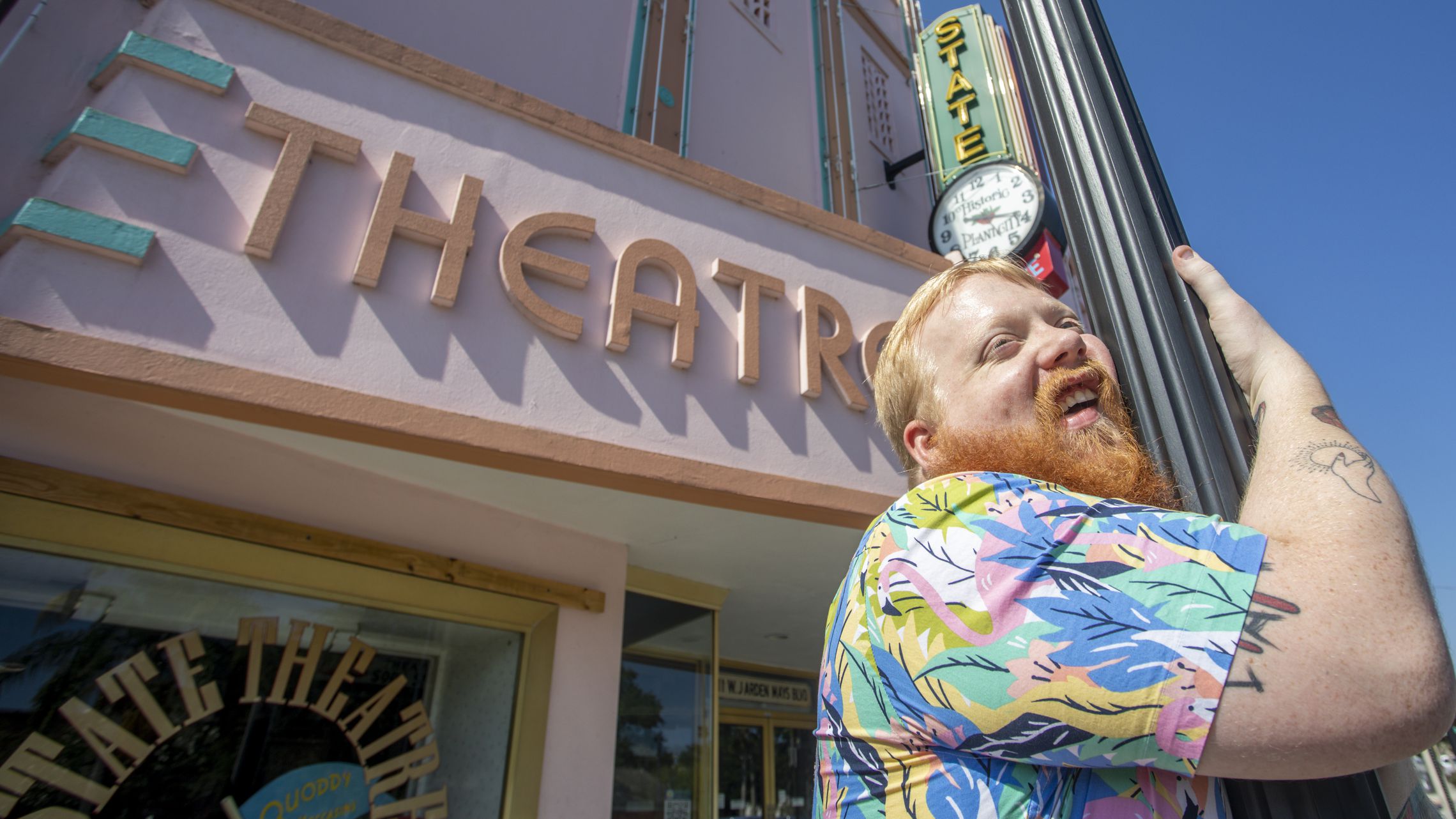 Technology has fundamentally changed the way that we connect with one another. The era of instant communication and social media outreach has made us more intertwined than ever, giving otherwise unknown faces the chance to shine in front of millions if not billions of people. For Casey Hamilton, aka @MrHamilton on TikTok, social media allowed the teacher to transition into one of the biggest performers on the internet.
Let's explore the rise of Mr. Hamilton and his journey from teaching in Plant City to winning over TikTok audiences around the world!
Casey Hamilton: Chaotic Positivity
Were you to run across one of Hamilton's TikTok videos on a whim, you'd likely not assume he was a teacher. The 25-year-old TikTok star began his career on the platform by selling what everyone loved about him in his classroom, his personality. Hamilton embodies the young-and-fun generation of TikTok stars that are taking over the pop culture world. Hamilton dresses in his favorite crocs, a joke in itself, while matching the rest of his outfit to the caricature of a cartoon-loving pre-teen.
Hamilton's TikTok currently has more than 5 million followers and that number is climbing by the day, but for what reason? More than just childish fun, Hamilton brings boatloads of energy to his impersonations and sketches. One sketch that garnered Hamilton millions of views was his version of Plankton, a hit with the Spongebob generation. Impersonations aren't restricted to celebrities, as Hamilton has made videos impersonating, well, everything.
When Hamilton isn't giving his fans a show through impersonations, he's sharing his soaring vocals. Covering All Star by Smash Mouth brought in views but so did Hey, Delilah – a song about a stripper. Dance moves of all types join these performances and one thing is certain throughout them all: Casey isn't afraid of being the center of attention.
From Plant City to Tik Tok Stardom
Hamilton worked at Plant City High School as a TV Production Teacher, developing a morning show with his students. The environment allowed Hamilton to flex his creative chops and amiable positivity, inviting students to fall in love with sketches, comedy, and creating artistic entertainment of all types. Students watched with glee as the morning news at school slowly transitioned into a fun mashup of entertainment.
Jennifer Hamilton is Casey's mother and she had more than enough to say about her son. Casey said, "I don't think it was everyone's cup of tea…" Still, Jennifer had to admit that the show was a hit with Casey's students. Jennifer said, "He turned our TV show around, the students appreciated the humor and would pay attention."
Still, Hamilton's electric personality caused him to become a quick favorite among students. It was only natural to transition into comedy outside of school. Born and raised in Plant City, Hamilton used his upbringing as well as the close-knit community from his hometown to build his brand, but in the most natural way possible. Perhaps that is the most intriguing thing about Hamilton. His success is organic from the ground-up.