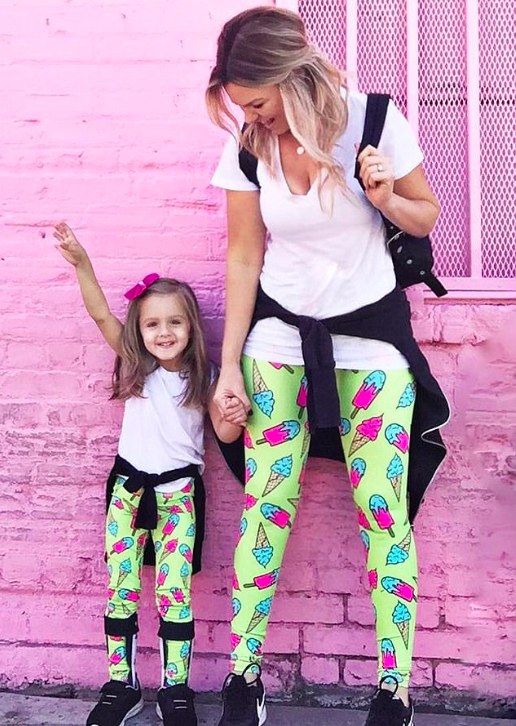 Daughter With Cerebral Palsy Becomes Instagram-Famous After Mom Secretly Posts Her Photos Online
Finley Smallwood from Eastvale, California, a four-year-old daughter to Josh and Christina Smallwood, has become an online sensation with over 112,000 followers on a social media network, Instagram. Finley became so popular on social media due to her efforts to raise awareness of what it feels like growing up with cerebral palsy by donning stylish outfits. Christina, her mom, launched the Instagram campaign secretly without informing her husband or friends, and it quickly went viral, attracting all and sundry from across the globe.
When Josh and Christina found out that their only option to having a baby is domestic abortion, their journey to meeting Finley started. Unfortunately, her mother bled on her brain during birth by a C-section emergency that resulted in the damaging of young Finley's brain. After staying in the hospital for five weeks and distressing her parents a great deal, she was released only to be diagnosed with cerebral palsy at a tender age of 15 months. Since then, she has undergone a series of surgeries due to her condition, but her parents have been very supportive and remained positive about it.
The Cerebral Palsy diagnosis
Finley's parents were warned that their child might develop certain disabilities growing up. The doctors told them that she may develop a condition that will affect her movement, motor skills, and muscle tone. But, their love for their only child kept them inspired, giving her what the world couldn't offer – true love. In an interview with Barcroft TV, Christina said that she fell in love with her daughter the first day she saw her in an incubator.
The life-changing moment is what inspired Christina to scour the internet thoroughly looking for fellow moms who were going through the same ordeal. Although there weren't many stories to write home about, she came across one mother who had a son with a more severe case of cerebral palsy. Since the mom was a huge advocate for her son's condition, Christina thought it will be a good idea to share with the world what it is like to bring up a child with cerebral palsy by starting an Instagram account called FIFI + MOM along with a blog to complement the experience.
Causes and symptoms of Cerebral Palsy
Cerebral Palsy refers to health disorders that affect the body balance, movement, and posture. CP, sometimes referred to as brain paralysis, is often caused by abnormal brain development or damage to some parts of the brain controlling motor activity. The first symptoms that appear in early childhood include difficulty in crawling, sitting, walking, or even rolling over.
The severity of the symptoms varies from mild to profound. Furthermore, cerebral palsy may involve muscle stiffness, uncontrolled body movements, poor muscle tone, and other problems that affect the body posture, walking, swallowing, and speech. Most people with cerebral palsy exhibit normal or above average levels of intelligence. However, their ability to communicate hinders their capacity to express the intelligence. Finley's condition is mild and hasn't affected much of her ability to lead a normal life, apart from movement and muscle tone.
France's 2022 Z Event Blows the Doors of Expectations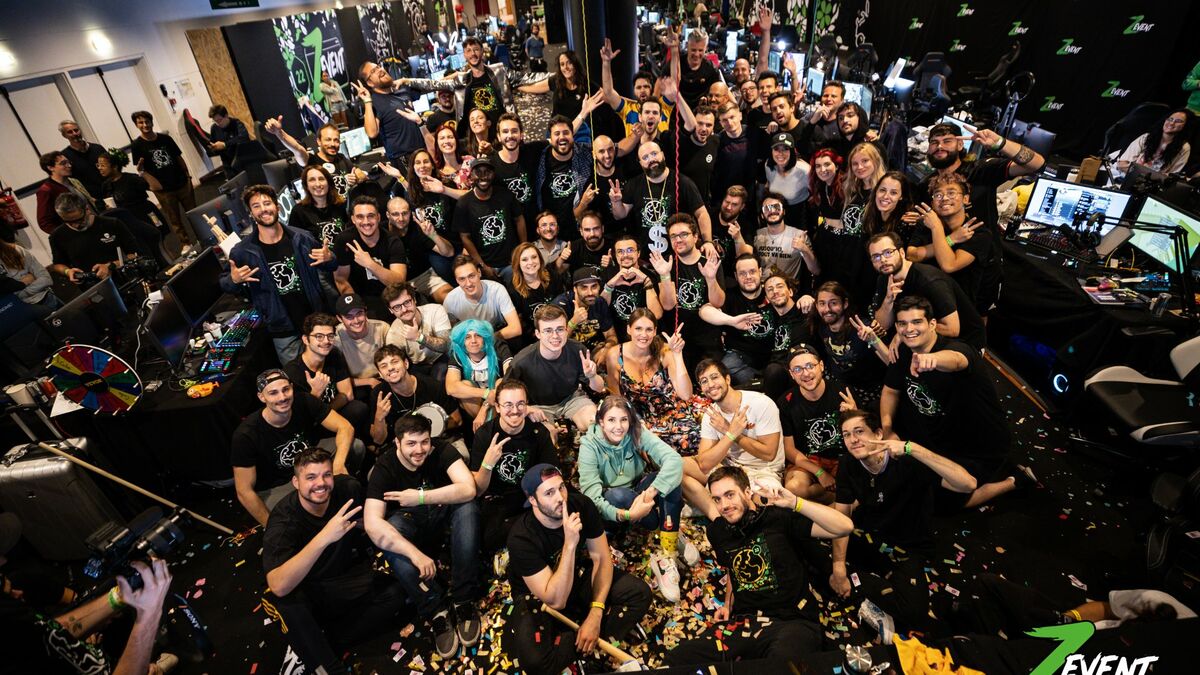 Streaming events are easily the fastest, widest way to reach the biggest audiences with entertainment today. However, the Z Event has now raised things to an all new level, boosting a charity event to one of the biggest financial donation drives ever. Combining the marketing for five different environmental causes and their non-profit organizations, the Z Event consolidated giving to an eye-popping €10.1 million.
The Z Event took a combined effort of 57 different streamers working together to pull it off. Focusing on their audiences, channel tools, and various related activities, the streamers consolidated traffic and attention on the charity drive, pushing digital focus on boosting the financial commitments well beyond previous amounts realized in earlier drives. Each year has been a record-breaking performance, so the latest one wasn't going to be an exception from the participants' perspective. Just from a technical perspective, the logistics for the latest Z Event took some serious marketing. Streaming is generally based on the assumption that everyone has sufficient technology to watch and listen to the event online with a browser and sufficient hardware. However, at some point the event also has to be managed to the lowest common denominator in terms of being viable, otherwise people don't "show up" online. Doing the same with 57 plus providers as well as the variety of tools used in a coordinated fashion is still eye-popping in retrospect.
Interestingly, the Z Event has generated such a sizable audience in France, it has even dwarfed the individual industry channels. Rather than just being confined to the gaming arena, the Z Event organizers broadened their scope to include popular music channels as well as even politics. That doesn't mean there weren't challenges; for example, one of the charity organizations to benefit was the Goodplanet Foundation, which was reeling from earlier criticism about its operations and connections. So, to address any concerns about where the money went, participants and fans were allowed to choose the organization they wanted to benefit from the pool of eligible charities. That easily shut down criticisms and allowed the Z Event to move forward in a positive light.
Despite the biggest blowout yet in response, the latest Z-Event is scheduled to be the last in the planned strategy. No one is quite sure whether it will come back in a new format or just be repeated or done at all after 2022. Given the results, there's going to be considerable pressure to bring it back in 2023, especially from the organizations that benefit from the sizable charity generated. However, no commitments have been made to take on the next Z Event per se.