Creative, Goofy and Unforgettable: Team Dads Find the Perfect Way to Present Their Support of Volleyball Daughters in a Picture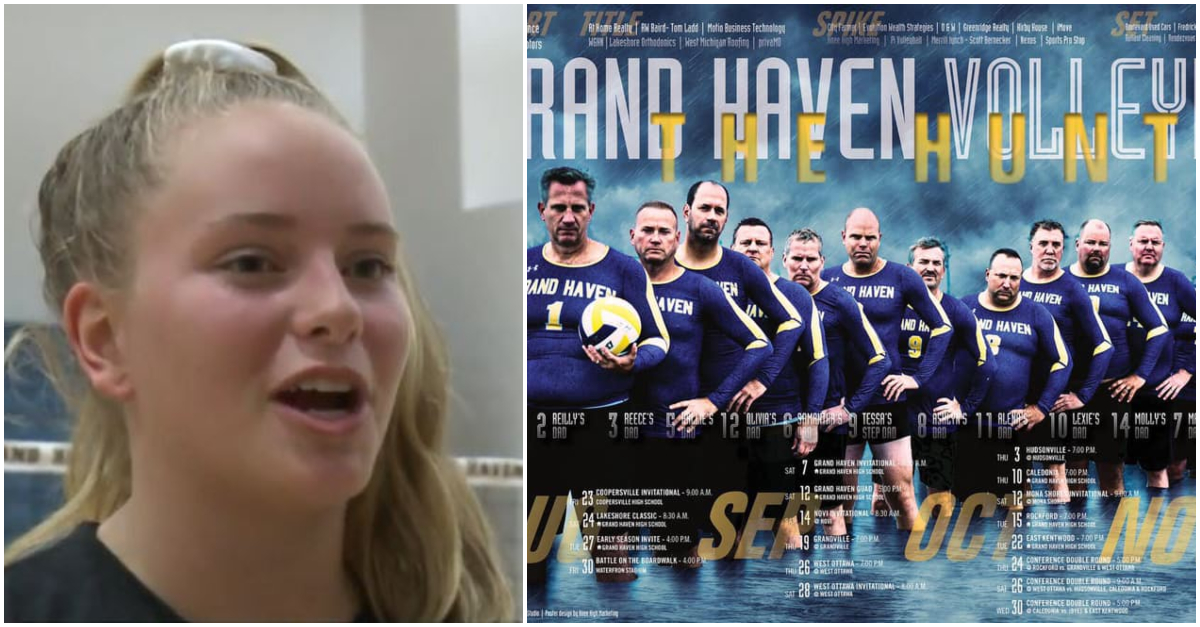 Never Underestimate a Small Town, its Teams and its Parents
A small-town high school girls' volleyball team will never forget the year their fathers looked at the team photo and said, "we can do that!" The photo of Grand Haven, Michigan team members in their jerseys standing in Lake Michigan was a creative classic in itself, perfect for posterity on trophy shelves and in yearbooks. What the fathers did on their own, however, memorialized their own enthusiasm and love for their offspring. It was not only unforgettable, it went viral. That's why you're reading about it now.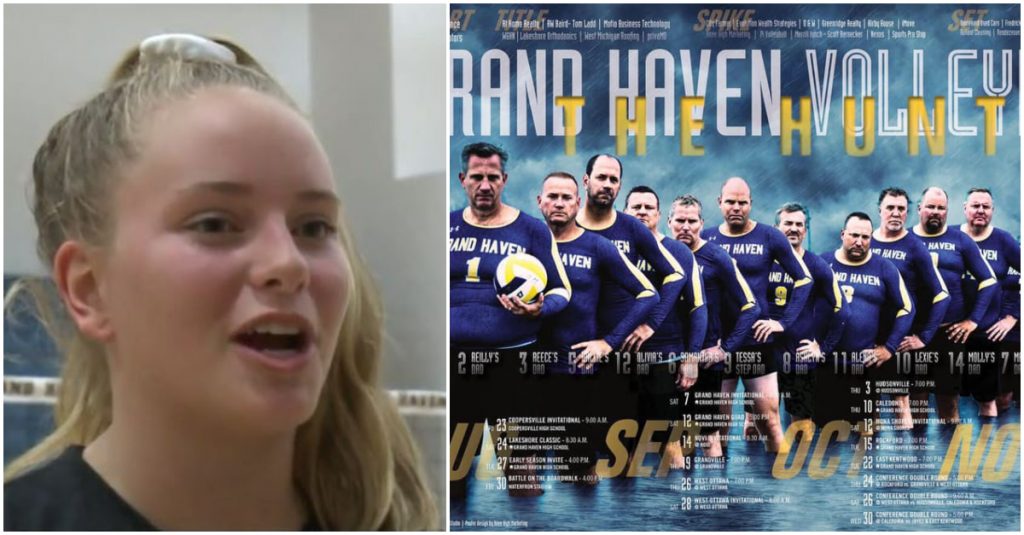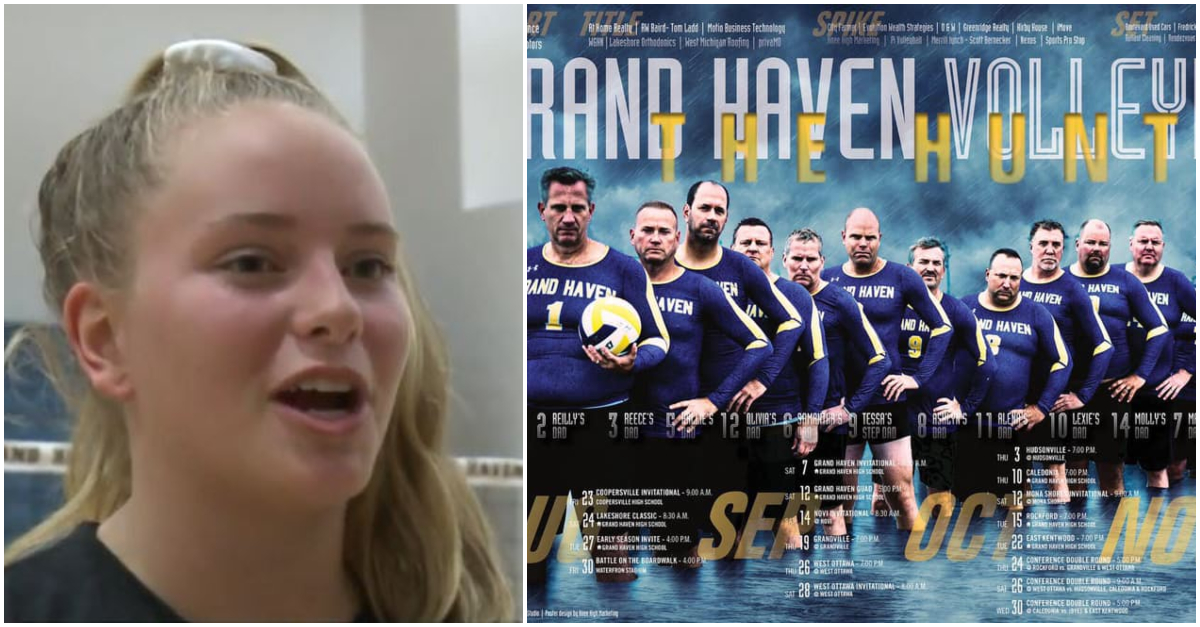 Copycat Flattery of the Strangest Kind
Imitation is the sincerest form of flattery, they say. The Grand Haven fathers must have heard that somewhere and didn't quite get the point. Their effort could easily have been mistaken for satire. They put themselves, approaching middle age, some bearded, some tummy-laden, and definitely not young or female, into a reenacted team photograph. Not by Photoshop — dads Dave Whittaker, Roger Swierbut and others stole their daughters' team jerseys one Saturday morning, went down to the lake (now freezing cold as the season had changed) with the original photographer, and stood in the water, posing.
The Beauty is in the Recreation Dedication
The picture came out perfectly. It really does say "we're so into our kids' dedication to their sport that we're copying their image of pride." The poses are the same: the girls can't help but notice that the fathers were paying close attention in recreating the photo — and that it represents their season-long attention and support of the team. We're there with you, it says, even in ways you didn't expect. If it's the thought that counts, these dads hit the jackpot. Team member Lexie Kallio didn't mind at all — she cheered on the dads' enthusiasm, calling them the best dads ever.
3-2-1 Launch! Wacky Fathers, Going Viral
For some, the amazing part was probably when the picture went viral. From an inside joke between fathers and daughters, it expanded through the power of the internet and reached out both honoring the high schoolers and reminding parents, school administrators and communities about the joy that's found in supporting young people and their athletic dedication. We're there with you, we're a team with you said these goofy fathers, and the daughters, embarrassed as teenagers get, loved on their fathers for breaking through in such a creative way.
What the Volleyball Team and Fathers Story Is and Isn't
Some of the story is in what's not told: the team's energy and unity are celebrated as word spreads with the picture, but the team's numbers aren't nearly as important. Head coach Aaron Smaka thought the whole thing was hilarious. In the end, it seems, the success of humor doesn't mean that winning doesn't matter — but that winning comes in many forms, and in many cases isn't an either/or proposition. It's just a matter of how far you can go in your practice, dedication and celebration, and what memories you can create along the way. But, as the media have pointed out, the copycat picture also immortalized "dad bods" and made them almost cool. Everybody wins.
Elementary Students In New York Are Overjoyed When They Receive This Touching Gift!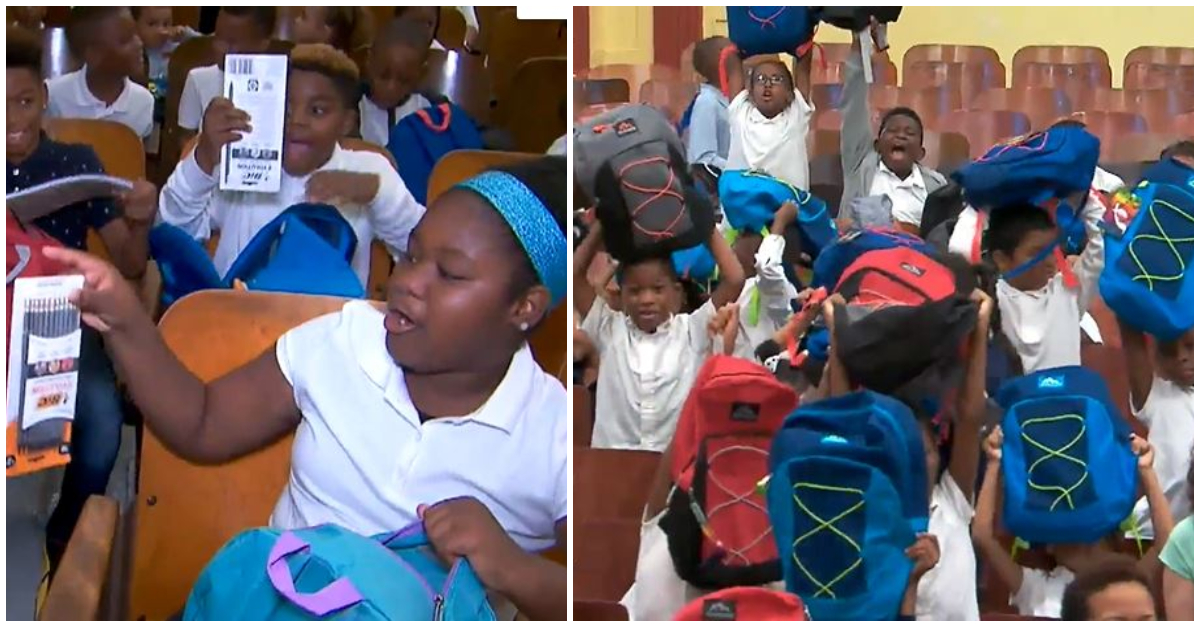 Do you remember what it was like waking up early for school, only to find that you didn't have the right supplies to get through the day? The unfortunate truth is, many children live in this state of being throughout their entire childhood. Whether due to neglect or merely lack of income, students go to school every day without the supplies that they need to get the education that will prepare them for life. Fortunately, there are great people out there working to turn the situation around. Our story begins at the P.S. 52 Elementary School in Queens, New York where the entire student body was gifted with a touching and emotional gift.
The Kids in Need Foundation is a charitable group that operates with one goal in mind, to make sure that all children have what they need in order to succeed in the classroom. This nationally recognized charity made headlines when they showed up at P.S. 52 Elementary School in Queens with a gift for the students that had assembled in the auditorium. As the children waited on the edge of their seats, the foundation arrived with brand new, high-quality backpacks, filled to the brim with important school supplies. Each child was given a bag and the corresponding supplies to have, take home, and use as they work through their courses.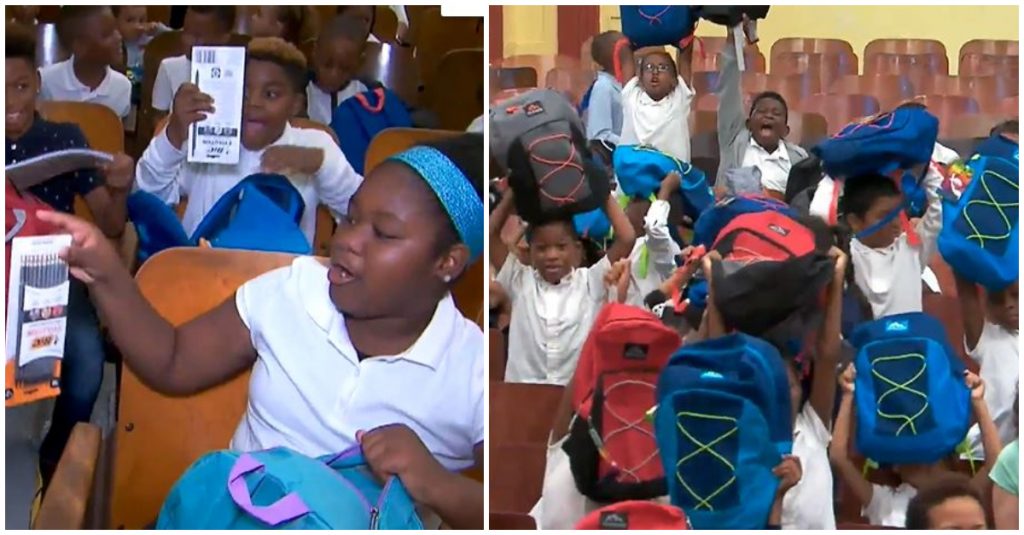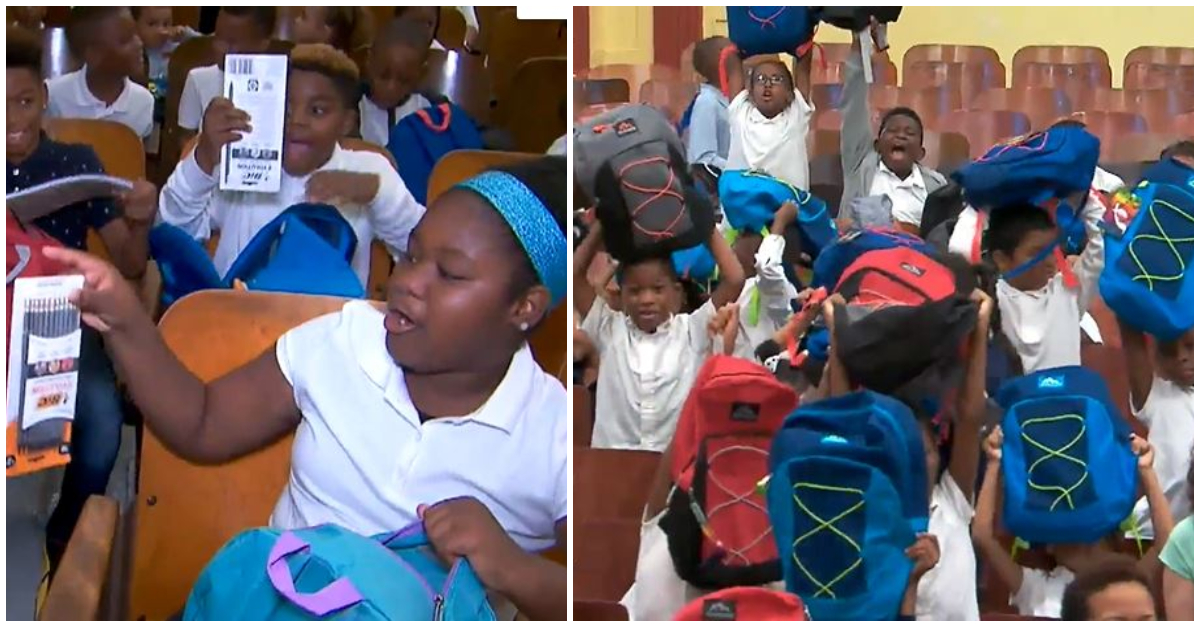 When the students were handed their bags, they were beaming with joy. When the young students began to dig through the bags, they started laughing, cheering, and shouting with joy. While most people can take school supplies for granted, that isn't a luxury that everyone can afford. There is nothing more heartbreaking for a teacher or parent than to see a child without the tools that they need in order to prepare for the future.
The Kids in Need Foundation has a mission statement of supplying many of the 15 million kids who currently live in abject poverty. More than just a bag or a set of binders, the school supplies that the Kids in Need Foundation hand out can dramatically improve the lives of the children that they are helping. In fact, studies have routinely shown that when students have their own school supplies, there are a number of direct benefits. Among the many benefits of a well-prepared student are improved self-esteem, a better attitude toward school, and improved behavior and engagement while in the classroom. Of course, prepared students also score higher marks on their homework and exams.
Last year alone, more than 200,000 teachers came together to supply six million students from poverty challenged communities. The Foundation has been operating for more than 23 years, and they have, thus far, donated more than $1 billion worth of supplies to children who would have had no other recourse for their school preparation.