Creative, Goofy and Unforgettable: Team Dads Find the Perfect Way to Present Their Support of Volleyball Daughters in a Picture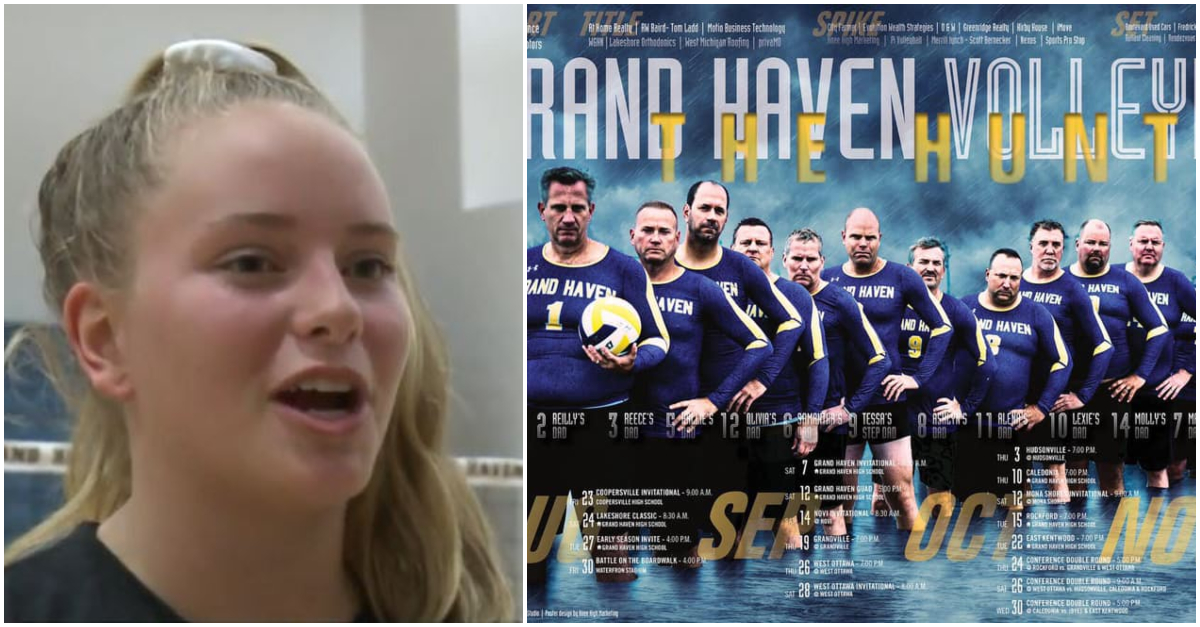 Never Underestimate a Small Town, its Teams and its Parents
A small-town high school girls' volleyball team will never forget the year their fathers looked at the team photo and said, "we can do that!" The photo of Grand Haven, Michigan team members in their jerseys standing in Lake Michigan was a creative classic in itself, perfect for posterity on trophy shelves and in yearbooks. What the fathers did on their own, however, memorialized their own enthusiasm and love for their offspring. It was not only unforgettable, it went viral. That's why you're reading about it now.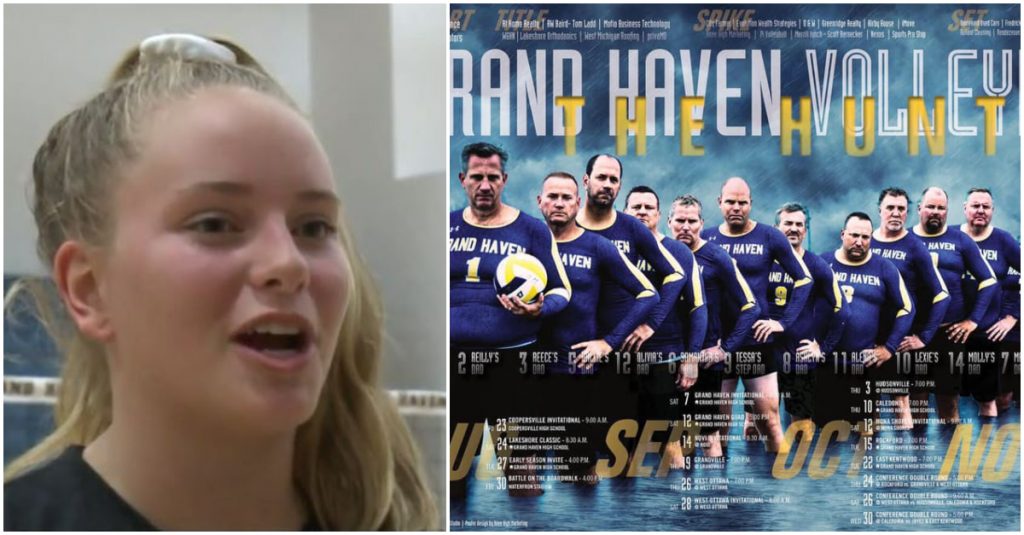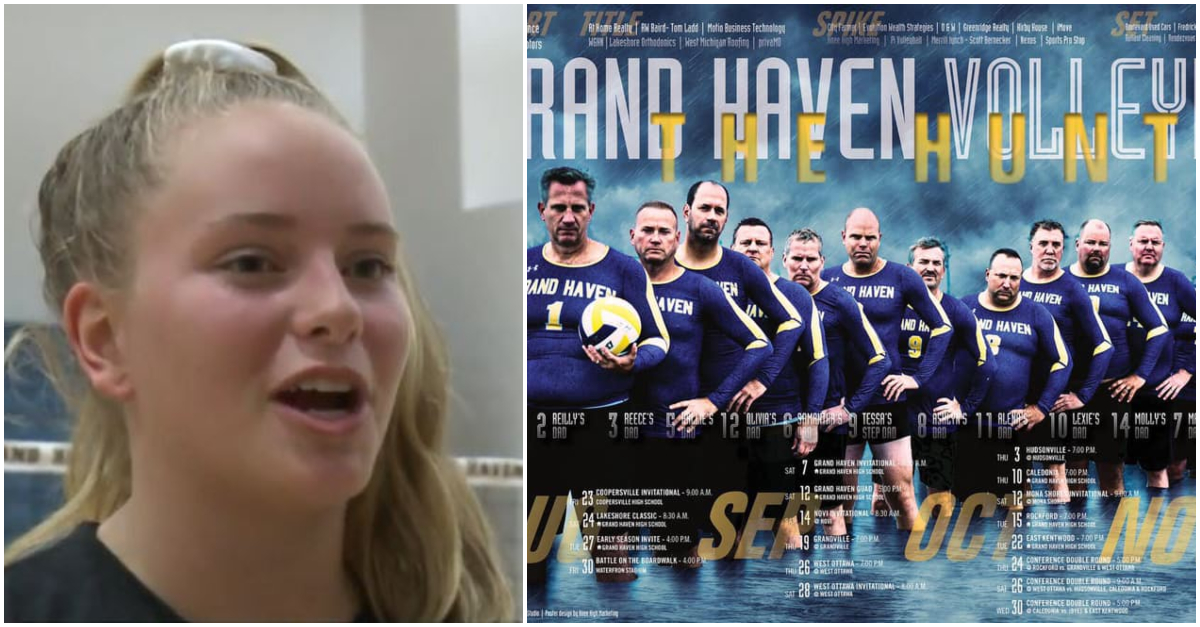 Copycat Flattery of the Strangest Kind
Imitation is the sincerest form of flattery, they say. The Grand Haven fathers must have heard that somewhere and didn't quite get the point. Their effort could easily have been mistaken for satire. They put themselves, approaching middle age, some bearded, some tummy-laden, and definitely not young or female, into a reenacted team photograph. Not by Photoshop — dads Dave Whittaker, Roger Swierbut and others stole their daughters' team jerseys one Saturday morning, went down to the lake (now freezing cold as the season had changed) with the original photographer, and stood in the water, posing.
The Beauty is in the Recreation Dedication
The picture came out perfectly. It really does say "we're so into our kids' dedication to their sport that we're copying their image of pride." The poses are the same: the girls can't help but notice that the fathers were paying close attention in recreating the photo — and that it represents their season-long attention and support of the team. We're there with you, it says, even in ways you didn't expect. If it's the thought that counts, these dads hit the jackpot. Team member Lexie Kallio didn't mind at all — she cheered on the dads' enthusiasm, calling them the best dads ever.
3-2-1 Launch! Wacky Fathers, Going Viral
For some, the amazing part was probably when the picture went viral. From an inside joke between fathers and daughters, it expanded through the power of the internet and reached out both honoring the high schoolers and reminding parents, school administrators and communities about the joy that's found in supporting young people and their athletic dedication. We're there with you, we're a team with you said these goofy fathers, and the daughters, embarrassed as teenagers get, loved on their fathers for breaking through in such a creative way.
What the Volleyball Team and Fathers Story Is and Isn't
Some of the story is in what's not told: the team's energy and unity are celebrated as word spreads with the picture, but the team's numbers aren't nearly as important. Head coach Aaron Smaka thought the whole thing was hilarious. In the end, it seems, the success of humor doesn't mean that winning doesn't matter — but that winning comes in many forms, and in many cases isn't an either/or proposition. It's just a matter of how far you can go in your practice, dedication and celebration, and what memories you can create along the way. But, as the media have pointed out, the copycat picture also immortalized "dad bods" and made them almost cool. Everybody wins.
Technology and the link between grandma and granddaughter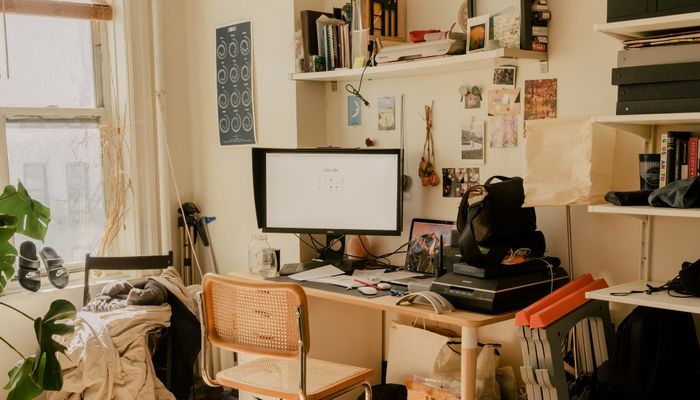 Quinn Hendershot lives in the Chicago suburbs. She has a grandmother that she grew close with after her father had a brain condition. Her grandmother came to live with her family in the States when Quinn was only 13 to offer her support and care. After having lived with her grandmother, Quinn became super close with her dear grandparent.
As Quinn grew older, she still maintained a strong link with her grandmother. In fact, when Quinn went off to graduate school she still continued to spend time with her grandmother when possible. Quinn enjoyed learning to cook with her grandmother and running errands with her since grandma wasn't able to drive.
Recently Quinn's grandma achieved a lifetime goal of building a home in Colombia. Quinn's grandma was born in Colombia and lived in the country until reaching the age of 17. Because of this, grandma still has a lot of contacts back in the home country. In building a home back in Colombia, grandma hoped to connect with her roots and reconnect with distant family.
Quinn has expained that her grandmother has fond memories of growing up on farmland with livestock like donkeys and poultry around. Quinn also notes the fact that it's much more affordable to build a home in Colombia than in the United States.
There's no doubt that Quinn Hendershot is happy for her grandmother's accomplishments. Quinn recognizes that after all this time, her grandmother finally gets to realize her dream. That doesn't mean that they don't miss one another!
It takes three different airline transfers to get from Quinn's home in Chicago to the home of her grandmother in Colombia. Nevertheless, grandma and granddaughter maintain a strong relationship.
Quinn says that she sends text messages to her grandmother almost every single day. She also sends pictures to her grandmother so that grandma can see what's going on in her life. Grandma likes to send Quinn pictures of her cat and dog, while Quinn likes to send pictures of the food she gets to eat to her grandmother. After all, a grandmother always scolds her granddaughter that she's not eating enough!
It's true that Quinn's grandmother doesn't have a great cell phone connection where she's living in Colombia. However, there are some great technologies available that make communication available and even convenient despite this. One product that is especially helpful to Quinn and her grandmother is Google Nest Hub. Google Nest Hub has a fantastic photo sharing feature. With this feature, people like Quinn Hendershot can upload all of their photos and send them to their family abroad.
Technology features like Google Nest Hub help bring family members closer to one another. According to Quinn, she can learn more about the everyday life of her beloved grandmother thanks to Google Nest Hub. This makes it easier to maintain a relationship with family members even if they are not living close by and cannot be spoken with one-on-one on a daily basis.