Couple Discovers Mysterious $10,000 In Bank Account And Swears They Don't Know Who Put It There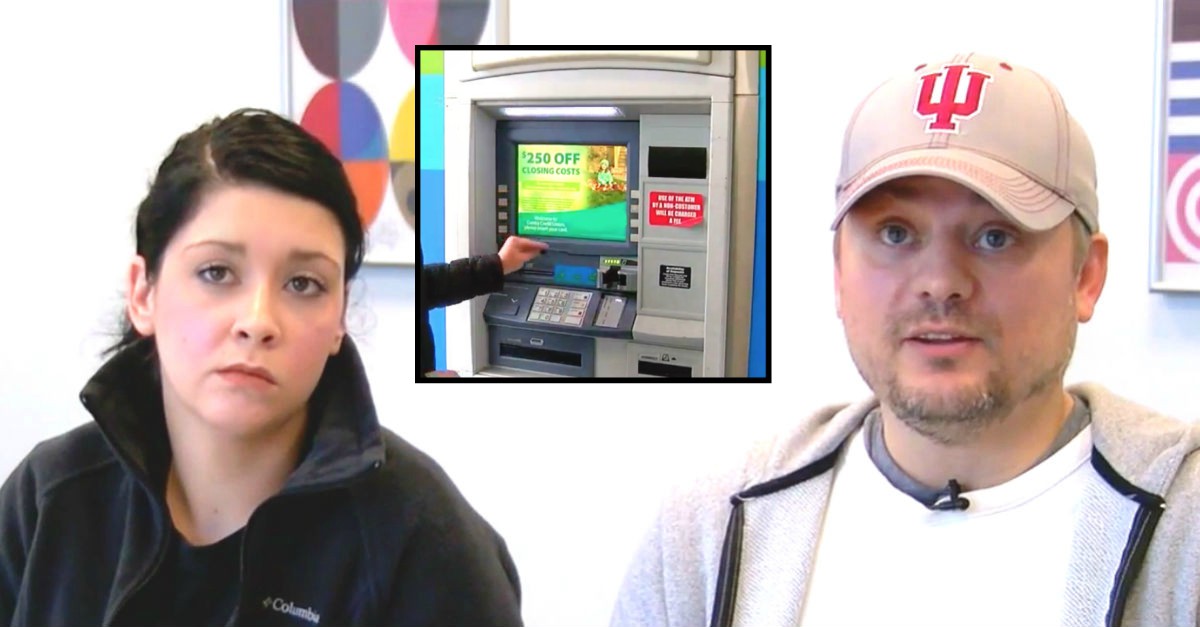 In February 2018, Andy Watkins and Kimberly Redmon got the surprise of their lives. The engaged couple opened a joint bank account when they got engaged so that they could start saving money for their wedding. They checked the account one day and found that there were $10,000 extra dollars in the account and neither one of them knew where it came from. They knew that their friends and family members would never have put this kind of money in their account but they asked around anyway. Nobody knew anything about it. Andy says that when they discovered the money that he thought it might be some kind of scam. He was worried that the scammers had access to their account information and after putting the money into the account that they would clean it out completely. He says that he couldn't just sit back and do nothing and he certainly couldn't spend money that he knew didn't belong to him. Andy and Kimberly got in the car and drove to the bank to get the answers that they needed.
The couple sat down with a bank manager and they found out where the money came from. A woman named Kimberly Redmon, the same name as Andy's fiance, and deposited the money. It turns out that the teller who handled the transaction didn't ask for the woman's account information. She simply asked for the woman's driver's license. When the teller punched up the name, the account owned by Andy and Kimberly showed up and the teller just deposited the money into their account rather than the Kimberly Redmon that made the deposit.
Andy says that he was thrilled when he found out where the money came from. He stated that he no longer needed to worry that a scam artist had gotten hold of their bank account information. The Kimberly who made the deposit was contacted and informed of the error. The same day, the money was transferred to her account. The real Kimberly stated that she was thankful that Andy and his fiance were so honest. She says that most people wouldn't have been.
The WRTV News in Indianapolis heard about Andy and Kimberly's story and they contacted the bank to find out how something like this could happen. According to the bank, there are protocols in place to keep things like this from happening, however, there are some tellers who don't have the proper training and they don't ask for bank account numbers, just ID's. According to the bank manager, all of the bank employees will be going through a training course that will require that they request account numbers as well as photo identification when a person deposits or withdraws money from their accounts. The bank says that they are taking all of the necessary steps so that something like this doesn't happen again. Andy and Kimberly say that they are just happy that the mystery has been solved and the money has gone into the account of the rightful owner.
A baby bear, tiger, and a lion found in a basement 12 years ago are now best friends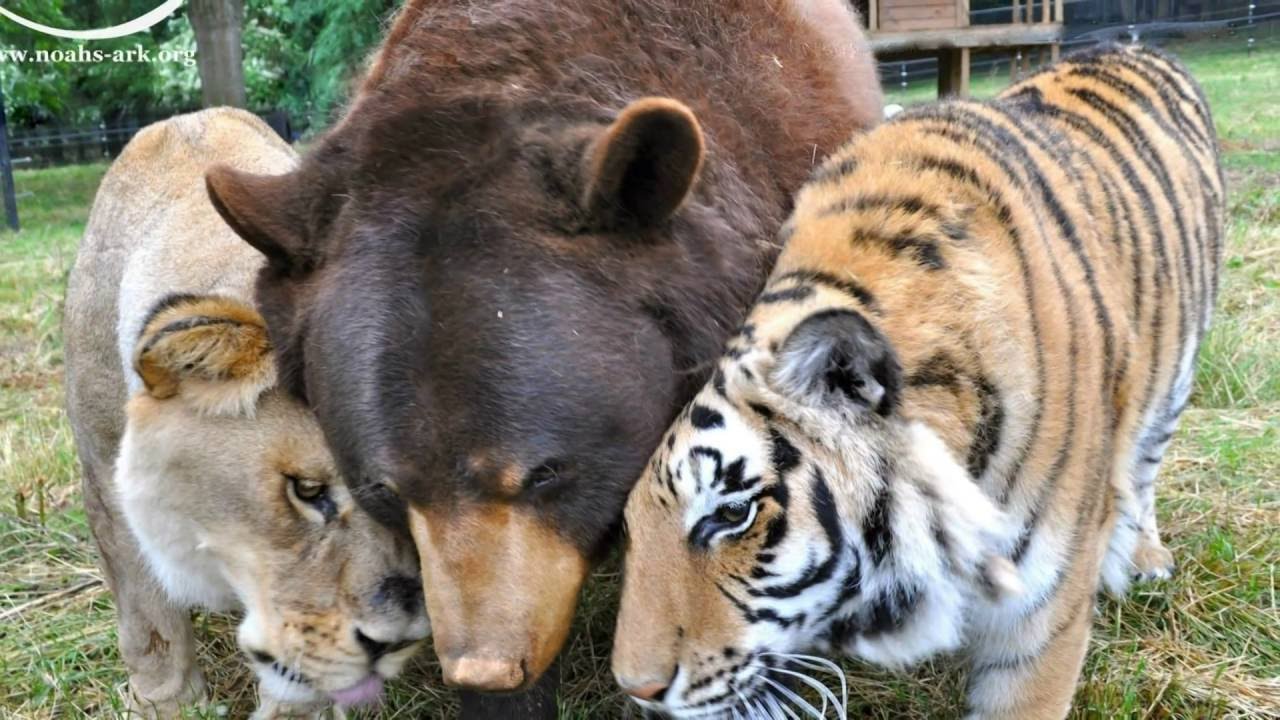 Wild animals try to stick to their natural habitat and they also tend to follow their natural social characteristics. For example, leopards are known to be very reclusive creatures and often prefer a solitary life. Bears and tigers are also not very social too.
In this fascinating story, a bear, a tiger, and a lion have grown up to become best buddies. In a video posted online, a 12-year-old Black Bear, named Baloo, walks over to his friend, Shere Khan, a Bengal Tiger, and cuddles with him as if they are brothers. Tigers don't even get along with their kin. So this friendship between the bear and tiger is even beyond kinship. To make things even more unbelievable, they have another friend, named Leo. You guessed it right, Leo is a lion.
What might explain this unusual friendship is their common history. 12 years ago, when these three animals were babies, they were being kept in terrible conditions in a basement. Fortunately, they were recovered by the police and bought to Noah's Ark Sanctuary in Locust Grove, GA. The three animals have cared for their entire life at the Sanctuary.
The staff at Noah's Ark Sanctuary have never heard of such friendship between a big cat and a bear. They do share the same habitat, especially in the Fat East, but any encounters between them as most aggressive or they just ignore each other and keep out of the way of the other. They don't walk up and cuddle each other. The staff at the sanctuary does point out that out of these three, Shere Khan has kept a little bit of natural wild mannerism but he is still very friendly. When it is sleep time, the trio shares the same room and cuddle together. They were kept as pets in that basement, which was legally not allowed. The owner of the basement was a drug dealer. They were confiscated and bought the sanctuary. Since then the owner of the sanctuary has looked after these three.
Unfortunately, Leo has passed away, leaving his loved ones with wonderful memories of him. He was 15 years of age when he passed away. He had been feeling sick and during surgery, his doctor found 80% of his liver was damaged. He could not have survived in such a condition. The difficult decision to let him go had to be made so that he does not suffer. His end in the world was peaceful.
Leo's best friends, Shere Khan and Baloo, were able to say a final goodbye to him. They have been doing all right since their best friend's departure. The staff at the sanctuary keeps a close eye to check off any worrisome signs of depression or change in behavior. The staff believes these two already knew Leo was terminally ill long before the staff was able to find out.
Leo's final resting place is located by the clubhouse at the sanctuary. Such compassion and bond in animals of different species are very rare. In the wild, they might have been foes, but at the sanctuary they were brothers. Their story is an example of when nurture overtakes nature. They grew up together and build a bond that went beyond the design of nature. Humans do not fully understand the communication or relationship dynamics of the animals. This story is an example of how wild animals can get along in the right environment.