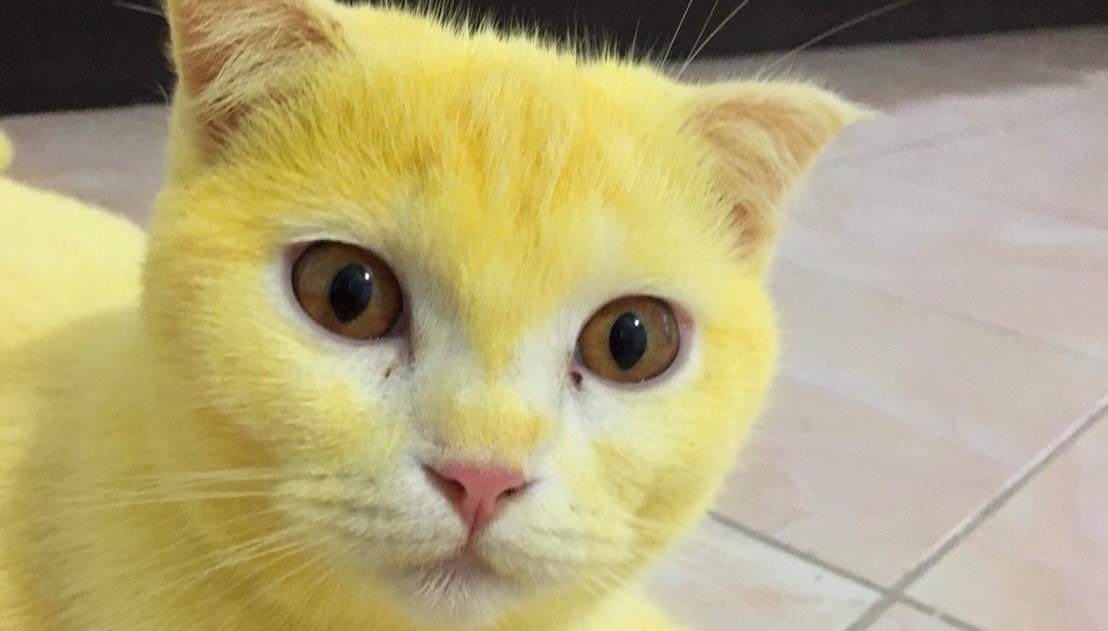 Cat Turns UNEXPECTED COLOR After Undergoing Treatment For Fungal Infection!
Did you know that as of 2018 there were more than 183.9 million dogs and cats in the United States alone? It's true! In the United States of America, pets are common and beloved by families from one coast to the next. Despite having so many pets in the country, pet insurance covers only around 1.2% of all pets! What does this mean? Well, when your kitty gets sick then you are going to have to pay out of pocket. For one pet-owner in Thailand, treating their cat for a fungal infection turned into quite the experience and we aren't just talking about expenses. If you love turmeric and love cats, you are about to get the perfect story. Let's jump right in!
When one woman in Thailand noticed that her cat was struggling with an infection, she wasn't entirely sure as to what to do. Like people in the United States, this cat owner didn't have any pet insurance and she sure wasn't in a hurry to lose her finances over a potentially minimal problem. Upon inspecting her cat, she noticed that the furry little animal had been struggling with a minor fungal infection. Infections can quickly get out of hand, so it is important to act as soon as you are made aware of them.
As the cat owner from Thailand looked over her pet, she realized that fungal infections could be treated through household remedies. After spending some time on the internet, the pet owner would find a remedy that included a turmeric rub. While her cat wasn't going on the grill, it certainly would smell like the inside of her pantry after this treatment! Understanding that the treatment wouldn't harm her cat, the owner began to make a paste out of the common kitchen spice before coating her cat's wound with the medicine.
According to the recipe that the cat owner had followed, side-effects were incredibly unlikely. Still, the pet owner was careful as she applied the paste liberally from one section of her cat's tail all the way to her furry little head. The poor cat and lady would undergo a shocking revelation when they realized that the turmeric had died the cat's fur yellow! The cat, named Ka-Pwong, would end up recovering from the fungal infection but their yellow fur would not be forgotten.
After taking a few pictures of Ka-Pwong, the cat owner would share the images on the web where they would quickly go viral. The cat's entire coat would be colored a bright yellow with streaks of orange. Ka-Pwong, typically a white cat, ended up looking like the very clone of a real life Pikachu! Thankfully, the cool coat was not the only benefit that Ka-Pwong received. The turmeric ended up aiding the healing process while preventing Ka-Pwong from licking the wounds. Now, Ka-Pwong is free from infection and instead viral on the internet!
What do you think of Ka-Pwong's yellow coat? Would you want your own 'Pikachu' in the future?!
Seventy US Hospital Front Line Employees Get 10 Thousand Crocs From Post Malone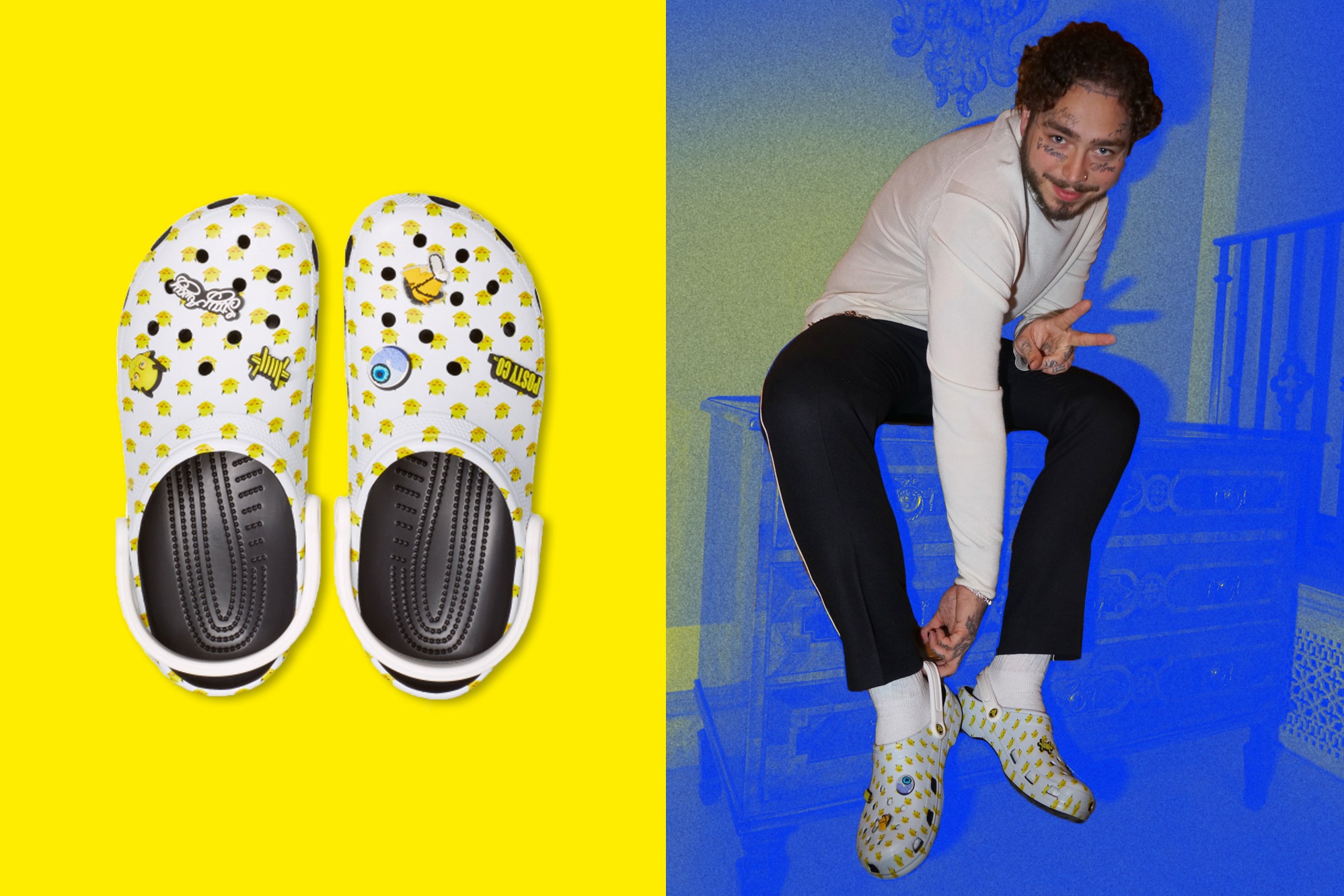 Many people have been doing their part to help alleviate the stress that front line workers continue to face as the coronavirus continues to wreak havoc on the United States and other countries of the world.
Some have donated food, their assistance, donations to the hospitals and health facilities, and so much more.
From small groups to big-name celebrities, we continue to see them giving to remind the essential workers that they are appreciated.
Most recently, music superstar Post Malone and renowned shoe company Crocs joined forces with Musicians on Call to contribute ten thousand pairs of their sought after and completely sold off Duet Max Clog II collab to emergency workers in seventy hospitals across the United States.
Musicians on Call, a non-profit organization that conveys the therapeutic strength of music to patients and caretakers in hospitals across the nation, will give a free pair of Grammy-winning singer's sold-out fifth Crocs footwear to hospital workers.
A donation is an act of gratitude for the frontline workers' consistent efforts during this ongoing pandemic.
Head of Musicians on Call Pete Griffin believes the pressure of the coronavirus on staff in all sections of the health facilities has been brutal.
He added that they have been doing all they can to continue bringing the pleasure of live music to the staff members.
He expressed his gratefulness to Post Malone and Crocs for engaging in the effort by providing additional relief when the workers need it the most through what he deems as a substantial donation.
Griffin, who is both CEO and President of Musicians on Call, added that due to what Post Maline and Crocs did, custodians in scores of hospitals across the United States would have the extra support of their Crocs to help them through their day.
Meanwhile, giving back is not new to Malone, who has been doing so for a very long time. Even though he may not release most of what he does to the public, the recipients usually choose to do so.
Even recently, when he donated to the Grapevine High School, the very grateful principal, Alex Fingers, chose to disclose Malone's charitable act on Twitter.
He thanked him profusely for always choosing to give back to the community.
In December, Malone made public his black-and-pink-themed Duet Max Clog II footwear.
On day one, the shoes were all off the shelves as his fans completed to get a pair of the hot commodity.
The quick time frame that the shoes sold out came as no surprise, however, since the last four designs that he rolled out shared a similar fate.
For those desperate to still snag a pair, they are accessible on sites that do resell of sought after products.
Hopefully, many more celebrities will come on board to help keep our front line workers motivated and feel appreciated.
Even a thank you goes a long way in letting them know that they are not forgotten as they continue to fight the pandemic, which is yet to show any signs of letting up.
With more than four hundred thousand dead in the United States and talks about new strains of the virus being bandied about, we have to keep them encouraged.