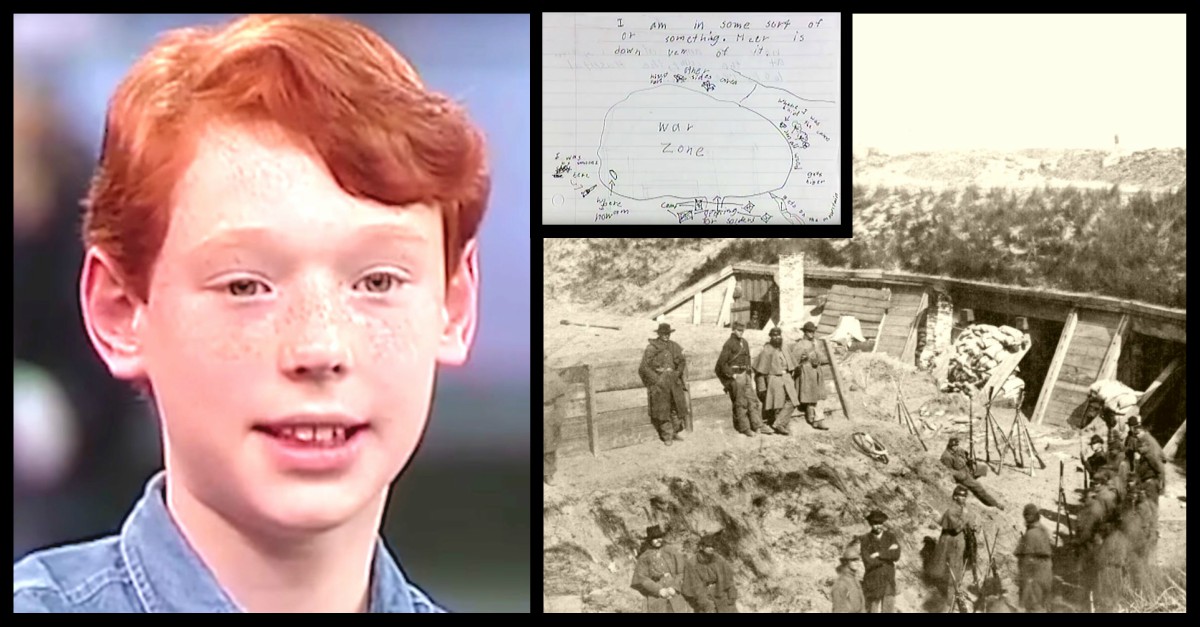 Boy Says He Was A Civil War Soldier In Past Life And Baffles Oprah With Drawing Of Day He 'Died'
A story aired on the Oprah Winfrey Show in 1994 featured an 11-year-old white, red-haired boy who claimed that he remembered dying as a child soldier aged 5-years-old. The boy gave chilling details of how he remembered being behind a rock during the civil war, and how he got shot in the wrist. He further described the field hospital where he received treatment after the incident.
In his description, the former child soldier, Chase, claimed that he was able to describe the scene of the entire battlefield, his gun, the uniform he was wearing, and even his death. Chase shared a collection of drawings that he drew when he was 8 years-old, about the day he believes he died in his past life.
Accompanied by his mom on the show, Chase gave vivid recollections of the past that took place way before his time. Chase's story was so baffling to the audience and attracted various reactions from people who watched the show and others who heard about it. According to Chase's mom, someone found the field hospital description and sent them photos of Civil War field hospitals. She claimed what her son had matched the description. The question that lingered in most people's minds is whether that was evidence enough to back up Chase's claims.
How the Audience reacted to the story
It was a bit confusing for people to try and understand how a black boy in the "past life" became white in the second, Perhaps it left many wondering what he might look like in a possible third life! However, some part of the audience that seemed to concur with the narrative resorted to make even more weird assumptions. One of them claimed on YouTube that although we are all human beings, there are certain realms of life that are difficult to comprehend. But, young children can remember such vivid details because they are still fresh.
The comment reiterated that as humans grow older, they accumulate more layers of conditioning that make it almost impossible to remember the souls' essence or purpose of being in existence. Others rejected Chase's claims downright, saying that people shouldn't believe anything they see. Another comment from a viewer discouraged the fact that the mother was actually behind the story and therefore should be crazier than Chase.
The story had so many unsettling details of sadness and intense emotions to be a fantasy. No one can prove the claims, but some of the things that underage children exposed to being child soldiers undergo are excruciating.
Most child soldiers are used for fighting, killing, and committing certain inhumane acts of violence. Others are used as messengers, cooks, porters, and more importantly, as spies or any other way that their commanders may deem fit. The military organizations that recruit child soldiers prefer this approach because it is easier to entice and force children to do things that most adults can't agree to. Whether to corroborate Chase's story by relating it to such brutality and events is still a big question over a decade later.
Wesley Chapel Local Is 'Heading to Hollywood' in 'American Idol' Stint!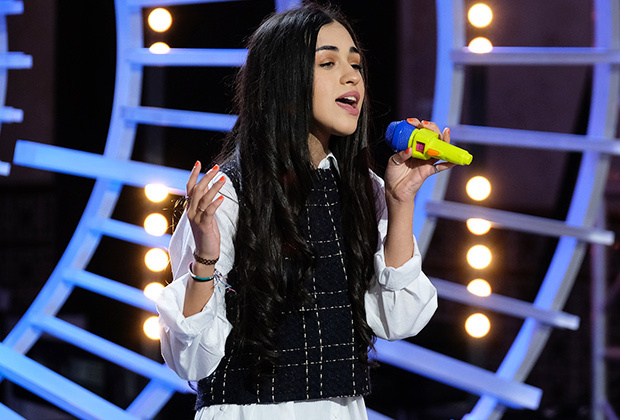 Do you remember where you were when the first episode of American Idol aired on Fox in 2002? While the platform may seem a little dated at this point in time, with more singing shows than aspiring singers it feels like, the program offered singers the chance to change their lives in front of a huge audience of American voters. Now 19 seasons later, performers like young Alanis Sophia are getting the chance to strike out for Hollywood for the opportunity to become America's next idol.
The most recent name that has everyone talking is young Alanis Sophia, a contestant from Wesley Chapel, Florida, who was named after the famous singer, Alanis Morissette. Sophia appeared on the program in late February to raucous applause from the star-studded cast of judges, including glowing praise from Katy Perry herself!
Alanis Sophia Sets Sights on Stardom
For Alanis Sophia, appearing on American Idol in 2021 was all about making the most of a second opportunity. Still just 19-years-old, Alanis wasn't even born when American Idol began airing. Originally staking her claim to the music scene at the age of 11, Alanis would appear on and land second place in the Spanish-language iteration of The Voice, titled La Voz.
After coming so close to tasting victory, Alanis would focus on curating her skills while plying forward with her work at school. Sophia would attend Pasco School and graduate from the institution in 2019, paving the way for Sophia to focus entirely on improving her skills and preparing for a second chance at Idol-fame when the program returned to Florida in 2021.
Upon arriving at the show, Sophia would get her chance to perform in front of Lionel Ritchie, Katy Perry, and country musician Luke Bryan. A visibly confident Sophia would explain to the judges that she had been gifted an American Idol microphone as a child and that she had clung to the hope of 'going to Hollywood' ever since. Sophia also explained to the judges that American Idol would operate as a bonding point between Sophia and her mother, often pointing to how music helped them during tough times back in Puerto Rico.
The Performance of a Lifetime
After explaining a bit about her story, Alanis would set forth with her own rendition of Anyone by the esteemed and incredibly talented Demi Lovato. Sophia kept the gifted American Idol microphone in her hand throughout the touching rendition, bringing smiles to the face of Katy, Luke, and Lionel. By the time the song had ended, it was clear that Sophia had won over not just a single judge, but all of the judges.
Katy Perry would open up the discussion regarding Sophia with instantaneous effusive praise saying, "She is the best we've seen today." Such high praise from one of the most successful pop artists of all time should go a long way toward Sophia's confidence in her skills, but that wasn't all the judges had to say.
Lionel Richie would pile onto the praise that Sophia received after Perry finished gushing over the performer. Richie pointed out that Sophia had a 'purity' to her voice and that Sophia's personality 'requires nothing but exactly who you are'. Ritchie would go on to say that Sophia had huge potential and those words were quickly echoed by Luke Bryan.
Now on her way to Hollywood for another chance at stardom, Alanis Sophia and her family are hoping for a finish at the top of the competition. Yet with such high praise from music legends like Richie and Perry, it feels like Sophia is already on the way to victory.