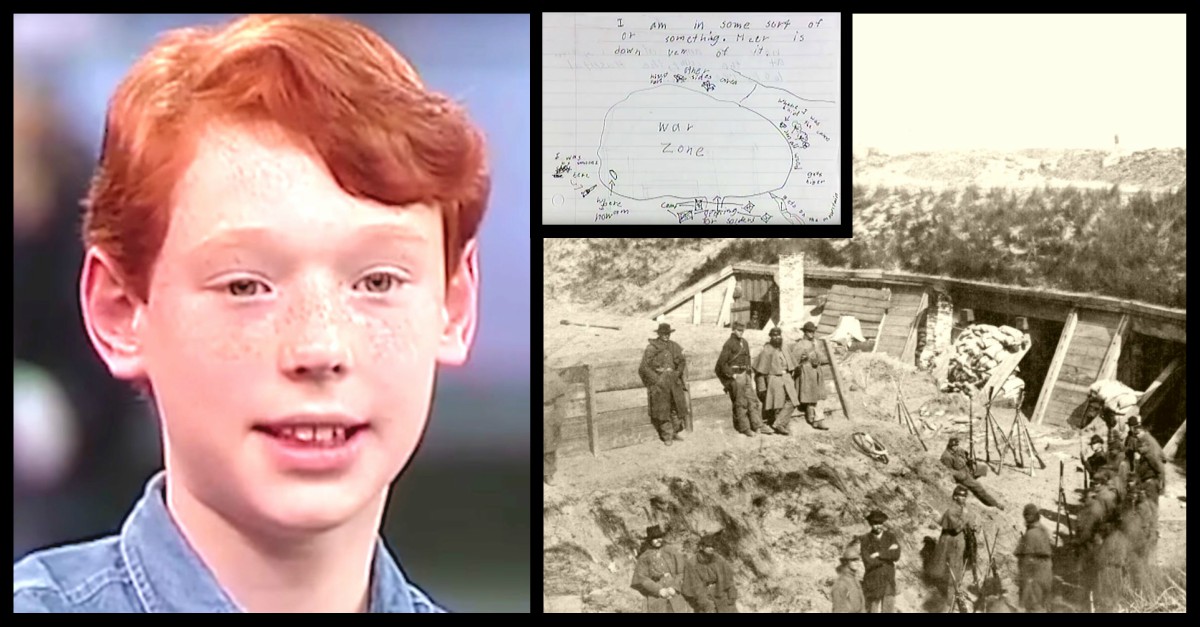 Boy Says He Was A Civil War Soldier In Past Life And Baffles Oprah With Drawing Of Day He 'Died'
A story aired on the Oprah Winfrey Show in 1994 featured an 11-year-old white, red-haired boy who claimed that he remembered dying as a child soldier aged 5-years-old. The boy gave chilling details of how he remembered being behind a rock during the civil war, and how he got shot in the wrist. He further described the field hospital where he received treatment after the incident.
In his description, the former child soldier, Chase, claimed that he was able to describe the scene of the entire battlefield, his gun, the uniform he was wearing, and even his death. Chase shared a collection of drawings that he drew when he was 8 years-old, about the day he believes he died in his past life.
Accompanied by his mom on the show, Chase gave vivid recollections of the past that took place way before his time. Chase's story was so baffling to the audience and attracted various reactions from people who watched the show and others who heard about it. According to Chase's mom, someone found the field hospital description and sent them photos of Civil War field hospitals. She claimed what her son had matched the description. The question that lingered in most people's minds is whether that was evidence enough to back up Chase's claims.
How the Audience reacted to the story
It was a bit confusing for people to try and understand how a black boy in the "past life" became white in the second, Perhaps it left many wondering what he might look like in a possible third life! However, some part of the audience that seemed to concur with the narrative resorted to make even more weird assumptions. One of them claimed on YouTube that although we are all human beings, there are certain realms of life that are difficult to comprehend. But, young children can remember such vivid details because they are still fresh.
The comment reiterated that as humans grow older, they accumulate more layers of conditioning that make it almost impossible to remember the souls' essence or purpose of being in existence. Others rejected Chase's claims downright, saying that people shouldn't believe anything they see. Another comment from a viewer discouraged the fact that the mother was actually behind the story and therefore should be crazier than Chase.
The story had so many unsettling details of sadness and intense emotions to be a fantasy. No one can prove the claims, but some of the things that underage children exposed to being child soldiers undergo are excruciating.
Most child soldiers are used for fighting, killing, and committing certain inhumane acts of violence. Others are used as messengers, cooks, porters, and more importantly, as spies or any other way that their commanders may deem fit. The military organizations that recruit child soldiers prefer this approach because it is easier to entice and force children to do things that most adults can't agree to. Whether to corroborate Chase's story by relating it to such brutality and events is still a big question over a decade later.
The Simpsons Incorporate ASL in Their Show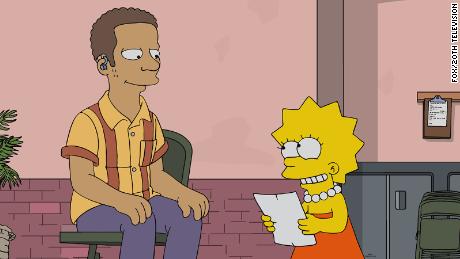 The TV cartoon, The Simpsons, has never been known for being a mild, sedate cartoon with low volume. Instead, it's been loud, brash and visual. That said, one of the reasons the Simpsons has lasted for so long, aside from always being relevant to current events and new generations, is the fact that the show also incorporates new elements when it makes sense. That was the case when the show's writers decided to incorporate American Sign Language for the first time.
Of course, there were challenges. Cartoon characters are not always anatomically correct. In the Simpsons world, everyone has four fingers on a hand instead of five. To make matters worse, the episode needed Shakespeare to be translated with ASL. Oops.
Making Up Fiction Based on Reality
The current writer responsible for the ASL episode was also keen on going farther. Instead of just focusing on solving how to use ASL, Loni Sosthand also figured out a way to incorporate deaf actors for the voices as well. Double-wow. The recognizable character, Lisa Simpson, spends a story on mourning over the passing of a musician she liked and was a mentor to her character. As it turns out, however, that musician had a son in the cartoon, and the boy is deaf. Lisa, trying to be the perennial helper, wants to assist the boy in getting a hearing implant, and of course, things go sideways from there.
Of course, like many stories used by writers, Sosthand's episode was rooted in reality. Her own family was big in jazz, different racial perspectives, and a sibling born deaf. The episode gave Sosthand a chance to use her personal experience of balancing a physical limitation with a whole family of issues and going from there. Sosthand ended up bringing her relatives into the cartoon world vicariously through Lisa Simpson's experience trying to help the musician's son.
The Results Proved the Success of the Idea
The ASL and deaf voice actor combination was a hit. The episode came across as realistic and accurate, despite fundamentally being a cartoon. And that's the kind of factor that makes The Simpsons one of the longest running TV shows, much less the longest running TV cartoon show. Even South Park doesn't even come close to longevity. And for those who use regular ASL, the particular episode of Lisa's adventures hit home and provided representation for the first time on The Simpsons. It was history in the making.