Boy Says He Was A Civil War Soldier In Past Life And Baffles Oprah With Drawing Of Day He 'Died'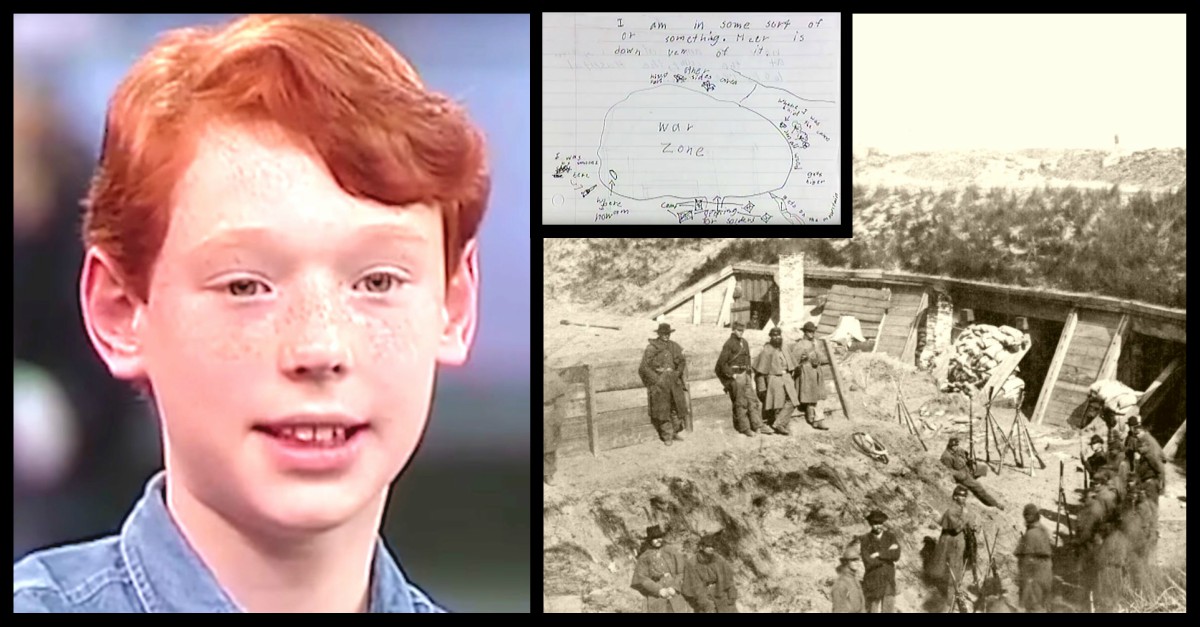 A story aired on the Oprah Winfrey Show in 1994 featured an 11-year-old white, red-haired boy who claimed that he remembered dying as a child soldier aged 5-years-old. The boy gave chilling details of how he remembered being behind a rock during the civil war, and how he got shot in the wrist. He further described the field hospital where he received treatment after the incident.
In his description, the former child soldier, Chase, claimed that he was able to describe the scene of the entire battlefield, his gun, the uniform he was wearing, and even his death. Chase shared a collection of drawings that he drew when he was 8 years-old, about the day he believes he died in his past life.
Accompanied by his mom on the show, Chase gave vivid recollections of the past that took place way before his time. Chase's story was so baffling to the audience and attracted various reactions from people who watched the show and others who heard about it. According to Chase's mom, someone found the field hospital description and sent them photos of Civil War field hospitals. She claimed what her son had matched the description. The question that lingered in most people's minds is whether that was evidence enough to back up Chase's claims.
How the Audience reacted to the story
It was a bit confusing for people to try and understand how a black boy in the "past life" became white in the second, Perhaps it left many wondering what he might look like in a possible third life! However, some part of the audience that seemed to concur with the narrative resorted to make even more weird assumptions. One of them claimed on YouTube that although we are all human beings, there are certain realms of life that are difficult to comprehend. But, young children can remember such vivid details because they are still fresh.
The comment reiterated that as humans grow older, they accumulate more layers of conditioning that make it almost impossible to remember the souls' essence or purpose of being in existence. Others rejected Chase's claims downright, saying that people shouldn't believe anything they see. Another comment from a viewer discouraged the fact that the mother was actually behind the story and therefore should be crazier than Chase.
The story had so many unsettling details of sadness and intense emotions to be a fantasy. No one can prove the claims, but some of the things that underage children exposed to being child soldiers undergo are excruciating.
Most child soldiers are used for fighting, killing, and committing certain inhumane acts of violence. Others are used as messengers, cooks, porters, and more importantly, as spies or any other way that their commanders may deem fit. The military organizations that recruit child soldiers prefer this approach because it is easier to entice and force children to do things that most adults can't agree to. Whether to corroborate Chase's story by relating it to such brutality and events is still a big question over a decade later.
Wild Canadian Horse's Dramatic Rescue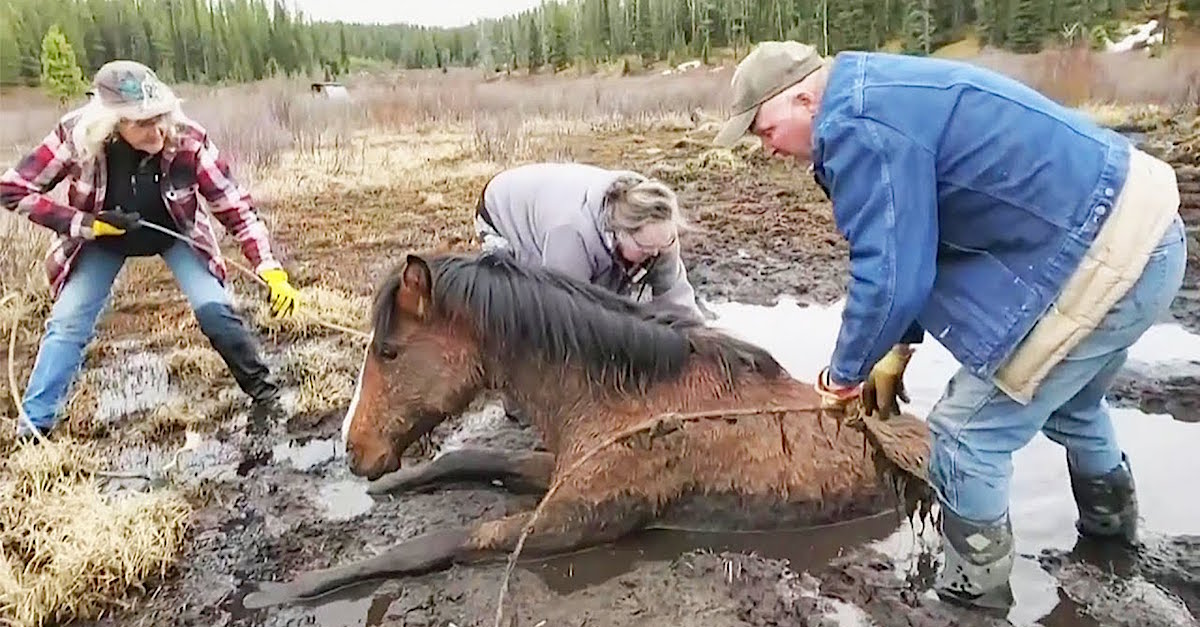 Canada is known for many things, including its beautiful scenery, friendly people, diverse animal life, and frigid winters. All of these things came together in a powerful and moving way one day as fate played out a hand that involved a matter of life or death. A small group from the Help Alberta Wildies Society (HAWS) was patrolling the beautiful countryside one day. HAWS is a group of volunteers committed to helping and protecting the rich lineage of Canada's wild horses. They help support the preservation of native wilderness that the horses call home and also work to protect the animals and catalog their populations. On a chilly winter day, a small group of HAWS volunteers ventured out to search for newborn foals in Alberta, Canada, so they could document the new additions to the local herd. As they were out searching, they came upon a heartbreaking sight.
They spotted a young foal stuck in a muddy bog. The wild foal was desperately struggling to drag itself out of a muddy hole. There was no telling how long the young horse had been trapped but it had more than half of its body sunk into the 6-foot-deep hole that as filling with sticky mud and near-freezing water. The horse lovers knew what they had to do. If anyone was meant to find this helpless creature, it was the HAWS heroes and so they quickly got to work. As they worked to figure out how to rescue the foal, they kept an eye out for any of the wild horses that might still be in the near vicinity. They quickly concluded that the young filly likely had been abandoned by the herd when she fell into the hole and was unable to get out.
The small filly just did not have the strength to pull herself out of the hole against the viscous muds and numbing water that was surrounding her. To make things even more difficult for her, and her new rescuers, was the rim of ice that was forming all around the hold. The young foal was unable to get her bearing or get a good foothold and it made getting to her more of a challenge. They knew they were the foal's only chance of getting out alive, but time was running out, and she was growing more exhausted by the minute. They had to act fast!
For over an hour, the group worked, desperately and tirelessly striving to save the horse before she would succumb to exhaustion and the elements. Using their ATVs and a bunch of ropes, they finally managed to break the muddy suction seal that trapped the young wild hose and they pulled her out of her freezing prison. When they finally pulled her out, they quickly undid the ropes they had used to free her, expecting her to bolt for the hills. They could tell she was exhausted and starving and knew she had to have been trapped for quite some time. However, instead of running away in fear and confusion, the young filly stuck around and showed her rescuers her gratitude and let them know she knew they were friends and that they could be trusted.
It just goes to show how smart these wild animals are and how important it is to protect them and all the other creatures that make up the diverse ecosystem of the Canadian wilderness!