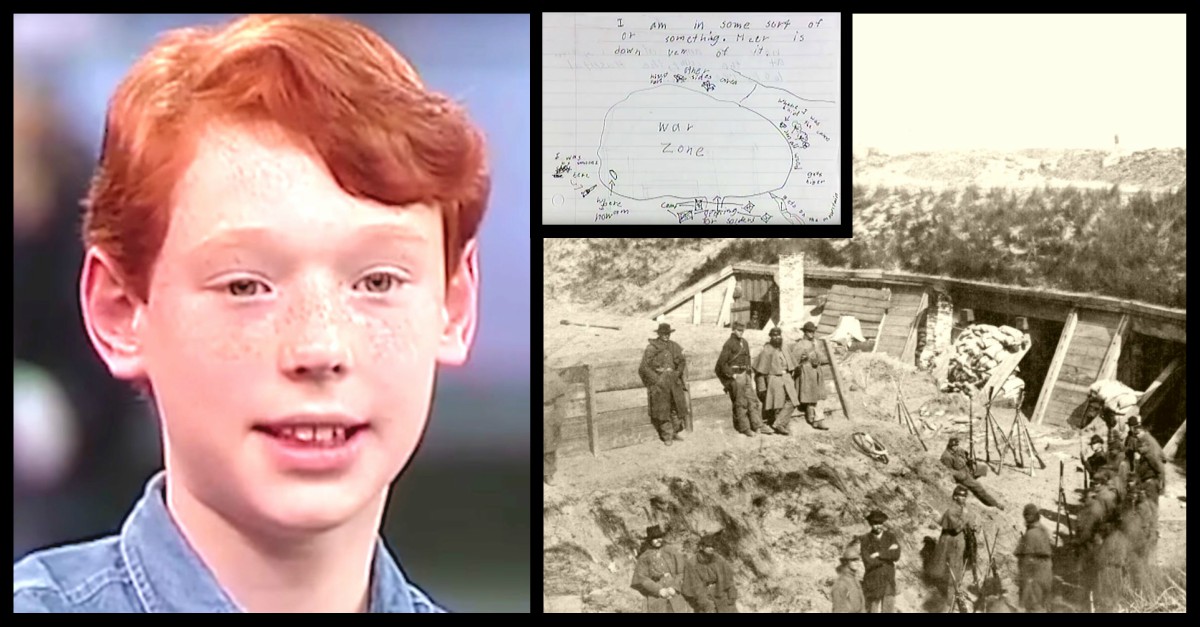 Boy Says He Was A Civil War Soldier In Past Life And Baffles Oprah With Drawing Of Day He 'Died'
A story aired on the Oprah Winfrey Show in 1994 featured an 11-year-old white, red-haired boy who claimed that he remembered dying as a child soldier aged 5-years-old. The boy gave chilling details of how he remembered being behind a rock during the civil war, and how he got shot in the wrist. He further described the field hospital where he received treatment after the incident.
In his description, the former child soldier, Chase, claimed that he was able to describe the scene of the entire battlefield, his gun, the uniform he was wearing, and even his death. Chase shared a collection of drawings that he drew when he was 8 years-old, about the day he believes he died in his past life.
Accompanied by his mom on the show, Chase gave vivid recollections of the past that took place way before his time. Chase's story was so baffling to the audience and attracted various reactions from people who watched the show and others who heard about it. According to Chase's mom, someone found the field hospital description and sent them photos of Civil War field hospitals. She claimed what her son had matched the description. The question that lingered in most people's minds is whether that was evidence enough to back up Chase's claims.
How the Audience reacted to the story
It was a bit confusing for people to try and understand how a black boy in the "past life" became white in the second, Perhaps it left many wondering what he might look like in a possible third life! However, some part of the audience that seemed to concur with the narrative resorted to make even more weird assumptions. One of them claimed on YouTube that although we are all human beings, there are certain realms of life that are difficult to comprehend. But, young children can remember such vivid details because they are still fresh.
The comment reiterated that as humans grow older, they accumulate more layers of conditioning that make it almost impossible to remember the souls' essence or purpose of being in existence. Others rejected Chase's claims downright, saying that people shouldn't believe anything they see. Another comment from a viewer discouraged the fact that the mother was actually behind the story and therefore should be crazier than Chase.
The story had so many unsettling details of sadness and intense emotions to be a fantasy. No one can prove the claims, but some of the things that underage children exposed to being child soldiers undergo are excruciating.
Most child soldiers are used for fighting, killing, and committing certain inhumane acts of violence. Others are used as messengers, cooks, porters, and more importantly, as spies or any other way that their commanders may deem fit. The military organizations that recruit child soldiers prefer this approach because it is easier to entice and force children to do things that most adults can't agree to. Whether to corroborate Chase's story by relating it to such brutality and events is still a big question over a decade later.
Big Plans For The Goonies House In Oregon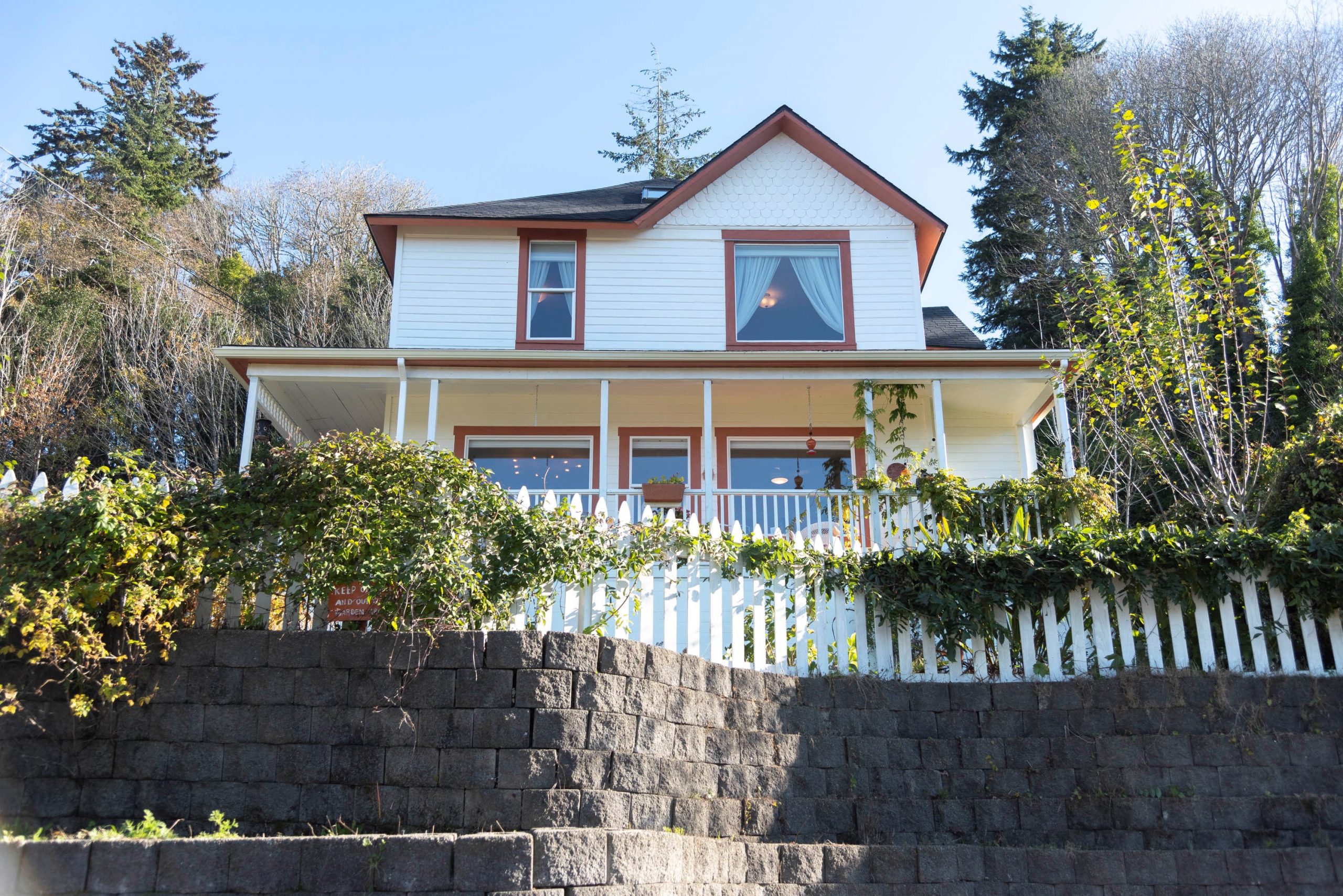 The well-known "Goonies House" in Astoria, Oregon has recently been purchased by a new owner who intends to keep it open for movie fans.
For decades, fans of the film have visited the house, which is located at 368 38th St, Astoria, OR 97103. Many visitors have taken pictures outside the house, and some have even climbed to the roof to reenact the iconic scene in which the Goonies slide down the chimney to escape the Fratellis.
The new owner stated that they have always been fans of the film and were thrilled to be able to purchase the house. They intend to renovate the property, but they want to ensure that it remains true to its appearance in the film.
"I have always been a fan of The Goonies, it was my favorite movie as a child, and I remember visiting the house when I was a kid. I just couldn't let it go when it went up for sale. It is such an iconic piece of movie history," said the new owner. "I'm excited to share the house with fans from all over the world and to give them a chance to experience the magic of the film in person."
The new owner also intends to open the house to the public for tours, and they are currently developing a website where visitors can learn more about the house's history and purchase tour tickets. They also intend to have a gift shop on the premises where visitors can buy Goonies merchandise.
The Goonies House is located in Astoria's historic district, which was also used for filming. The house was used as the exterior of the Fratelli's house, where the Goonies characters Mikey, Brand, Data, Mouth, Chunk, and Andy try to save their neighborhood from demolition by searching for the treasure of One-Eyed Willy, a legendary 17th-century pirate.
Richard Donner directed and Steven Spielberg produced this film, which starred Sean Astin, Josh Brolin, Jeff Cohen, Corey Feldman, Kerri Green, Martha Plimpton, and Jonathan Ke Quan. The film was a smash hit, grossing over $61 million in the United States and Canada, and has since become a cult classic.
Overall, the new Goonies House owner is thrilled to be preserving a piece of film history and sharing it with fans from all over the world. Visitors can expect tours, merchandise, and the opportunity to witness the film's magic in person.