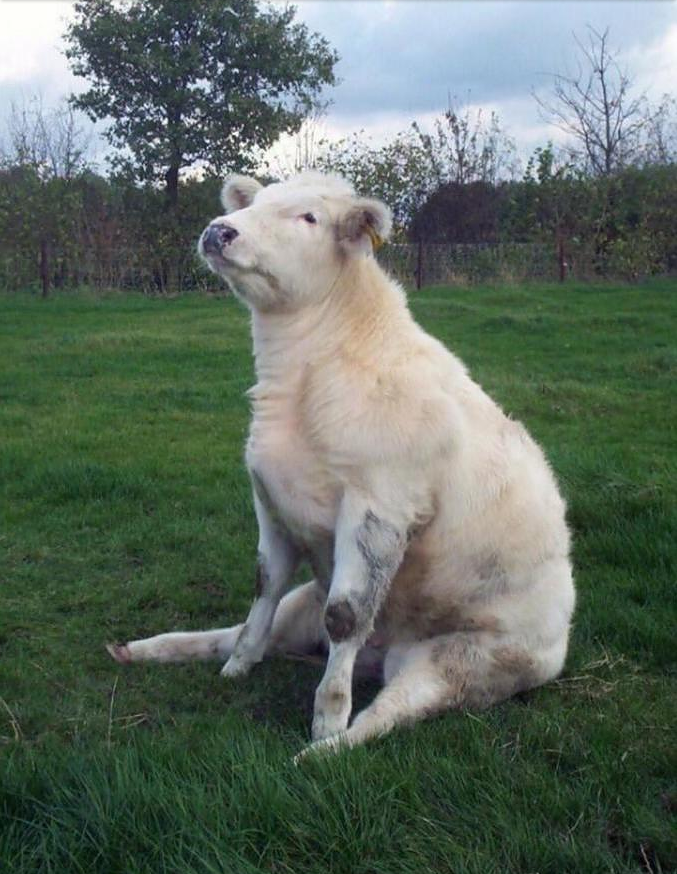 Are Dogs as Dumb as Cows or are Cows as Smart as Dogs?
Cows don't typically get a lot of support for their intellectual capacities. In most descriptions and references, bovine cattle frequently tend to be referred to as fat, smelly, not much smarter than a rock, and no visible emotion whatsoever. In other words, just dumb cows. While cows do smell quite a bit (and most other animals would too if they had to stomp around and eat in the same pasture that they go to the bathroom in), those who know them have found cows able to express quite a portfolio of emotional reactions.
There's Clear Evidence Something is Going On Mentally
First, if anyone takes the time to really observe bovine behavior, he or she is likely to start noticing that cows communicate quite a bit with each via contact. They clearly have and frequently practice the ability to share affection with each other, cozying up and wrapping their necks with each other for no other reason than to share comfort with the other.
Second, cows that are isolated generally tend to exhibit signs of extreme anxiety over time as well. And cows aren't that dumb after all; they can solve simple puzzles once they are able to realize the connection between an action and the solution that interests them, such as getting to food.
More interestingly, however, cows get quite attached with their human owners, especially if they have been exposed and raised by that person from a young calf stage. In some cases, the calves will literally follow their owners inside homes if allowed and makes themselves at home, even parking on the family room couch if no one is looking just like a dog would.
Then There's That Dog Behavior Some Cows Practice
No, it's not likely that a cow will be beating a sheep dog anytime soon through an obstacle course or herding the rest of its fellow bovine creates in and out of the barn on command. However, cows definitely have no problem cozying up to a sleeping farmer and giving him a hug. They actually like having a belly rub (just watch out when they roll over), and they don't have a problem with a dog well-known to the herd and as familiar as the farmer. They might even give the dog an occasional lick on the face when they think no one is looking!
They Could be Spies!
And with the range of behavior cows do show subtly, they probably end up watching humans quite a bit wondering why in the world the two-legs constantly engage in such silly behavior all day long instead just eating grass like any common-sense animal should. We just don't "hear" the conversation when cows are talking loudly.
Yes, fundamentally, cows are raised for farm production and food. But once people really start taking notice about how these bovine creatures behave, the willingness to have a hamburger afterwards might trigger a bit of hesitation and a second thought in more than one person.
France's 2022 Z Event Blows the Doors of Expectations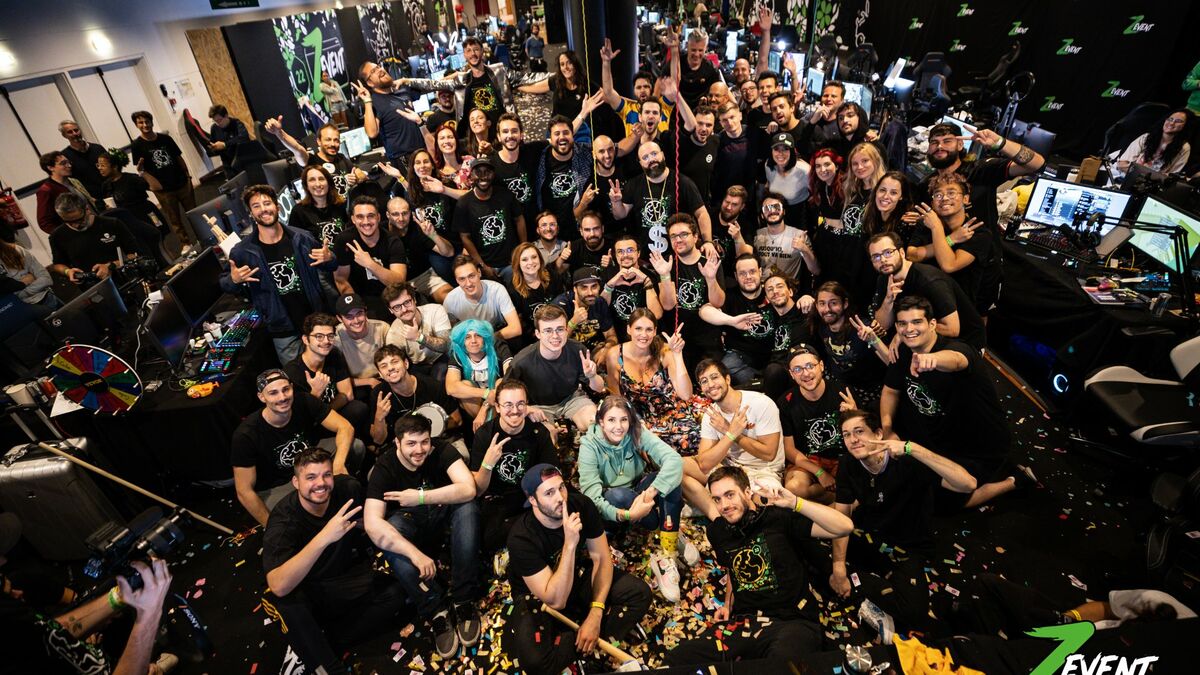 Streaming events are easily the fastest, widest way to reach the biggest audiences with entertainment today. However, the Z Event has now raised things to an all new level, boosting a charity event to one of the biggest financial donation drives ever. Combining the marketing for five different environmental causes and their non-profit organizations, the Z Event consolidated giving to an eye-popping €10.1 million.
The Z Event took a combined effort of 57 different streamers working together to pull it off. Focusing on their audiences, channel tools, and various related activities, the streamers consolidated traffic and attention on the charity drive, pushing digital focus on boosting the financial commitments well beyond previous amounts realized in earlier drives. Each year has been a record-breaking performance, so the latest one wasn't going to be an exception from the participants' perspective. Just from a technical perspective, the logistics for the latest Z Event took some serious marketing. Streaming is generally based on the assumption that everyone has sufficient technology to watch and listen to the event online with a browser and sufficient hardware. However, at some point the event also has to be managed to the lowest common denominator in terms of being viable, otherwise people don't "show up" online. Doing the same with 57 plus providers as well as the variety of tools used in a coordinated fashion is still eye-popping in retrospect.
Interestingly, the Z Event has generated such a sizable audience in France, it has even dwarfed the individual industry channels. Rather than just being confined to the gaming arena, the Z Event organizers broadened their scope to include popular music channels as well as even politics. That doesn't mean there weren't challenges; for example, one of the charity organizations to benefit was the Goodplanet Foundation, which was reeling from earlier criticism about its operations and connections. So, to address any concerns about where the money went, participants and fans were allowed to choose the organization they wanted to benefit from the pool of eligible charities. That easily shut down criticisms and allowed the Z Event to move forward in a positive light.
Despite the biggest blowout yet in response, the latest Z-Event is scheduled to be the last in the planned strategy. No one is quite sure whether it will come back in a new format or just be repeated or done at all after 2022. Given the results, there's going to be considerable pressure to bring it back in 2023, especially from the organizations that benefit from the sizable charity generated. However, no commitments have been made to take on the next Z Event per se.