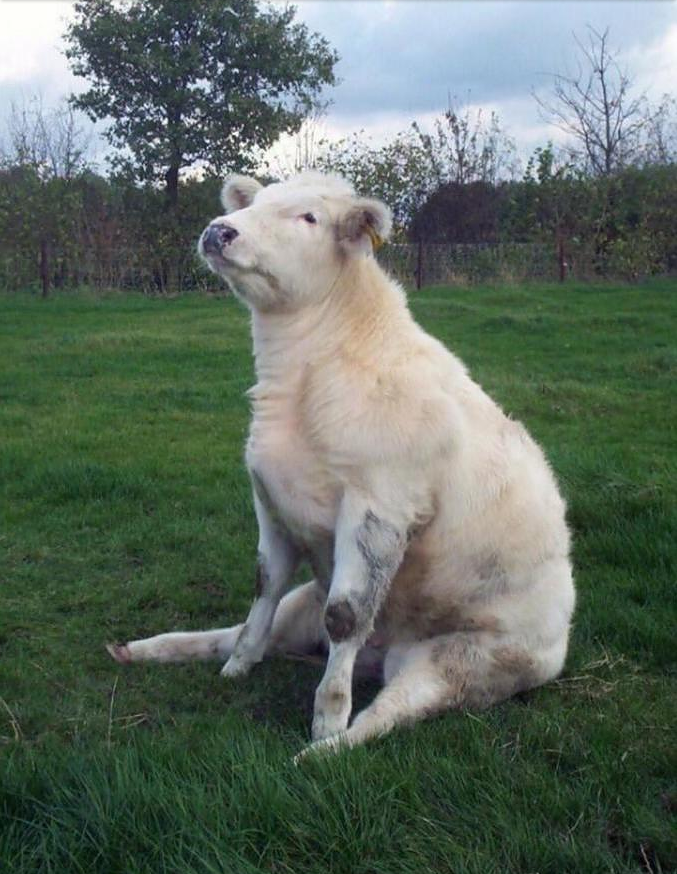 Are Dogs as Dumb as Cows or are Cows as Smart as Dogs?
Cows don't typically get a lot of support for their intellectual capacities. In most descriptions and references, bovine cattle frequently tend to be referred to as fat, smelly, not much smarter than a rock, and no visible emotion whatsoever. In other words, just dumb cows. While cows do smell quite a bit (and most other animals would too if they had to stomp around and eat in the same pasture that they go to the bathroom in), those who know them have found cows able to express quite a portfolio of emotional reactions.
There's Clear Evidence Something is Going On Mentally
First, if anyone takes the time to really observe bovine behavior, he or she is likely to start noticing that cows communicate quite a bit with each via contact. They clearly have and frequently practice the ability to share affection with each other, cozying up and wrapping their necks with each other for no other reason than to share comfort with the other.
Second, cows that are isolated generally tend to exhibit signs of extreme anxiety over time as well. And cows aren't that dumb after all; they can solve simple puzzles once they are able to realize the connection between an action and the solution that interests them, such as getting to food.
More interestingly, however, cows get quite attached with their human owners, especially if they have been exposed and raised by that person from a young calf stage. In some cases, the calves will literally follow their owners inside homes if allowed and makes themselves at home, even parking on the family room couch if no one is looking just like a dog would.
Then There's That Dog Behavior Some Cows Practice
No, it's not likely that a cow will be beating a sheep dog anytime soon through an obstacle course or herding the rest of its fellow bovine creates in and out of the barn on command. However, cows definitely have no problem cozying up to a sleeping farmer and giving him a hug. They actually like having a belly rub (just watch out when they roll over), and they don't have a problem with a dog well-known to the herd and as familiar as the farmer. They might even give the dog an occasional lick on the face when they think no one is looking!
They Could be Spies!
And with the range of behavior cows do show subtly, they probably end up watching humans quite a bit wondering why in the world the two-legs constantly engage in such silly behavior all day long instead just eating grass like any common-sense animal should. We just don't "hear" the conversation when cows are talking loudly.
Yes, fundamentally, cows are raised for farm production and food. But once people really start taking notice about how these bovine creatures behave, the willingness to have a hamburger afterwards might trigger a bit of hesitation and a second thought in more than one person.
Big Plans For The Goonies House In Oregon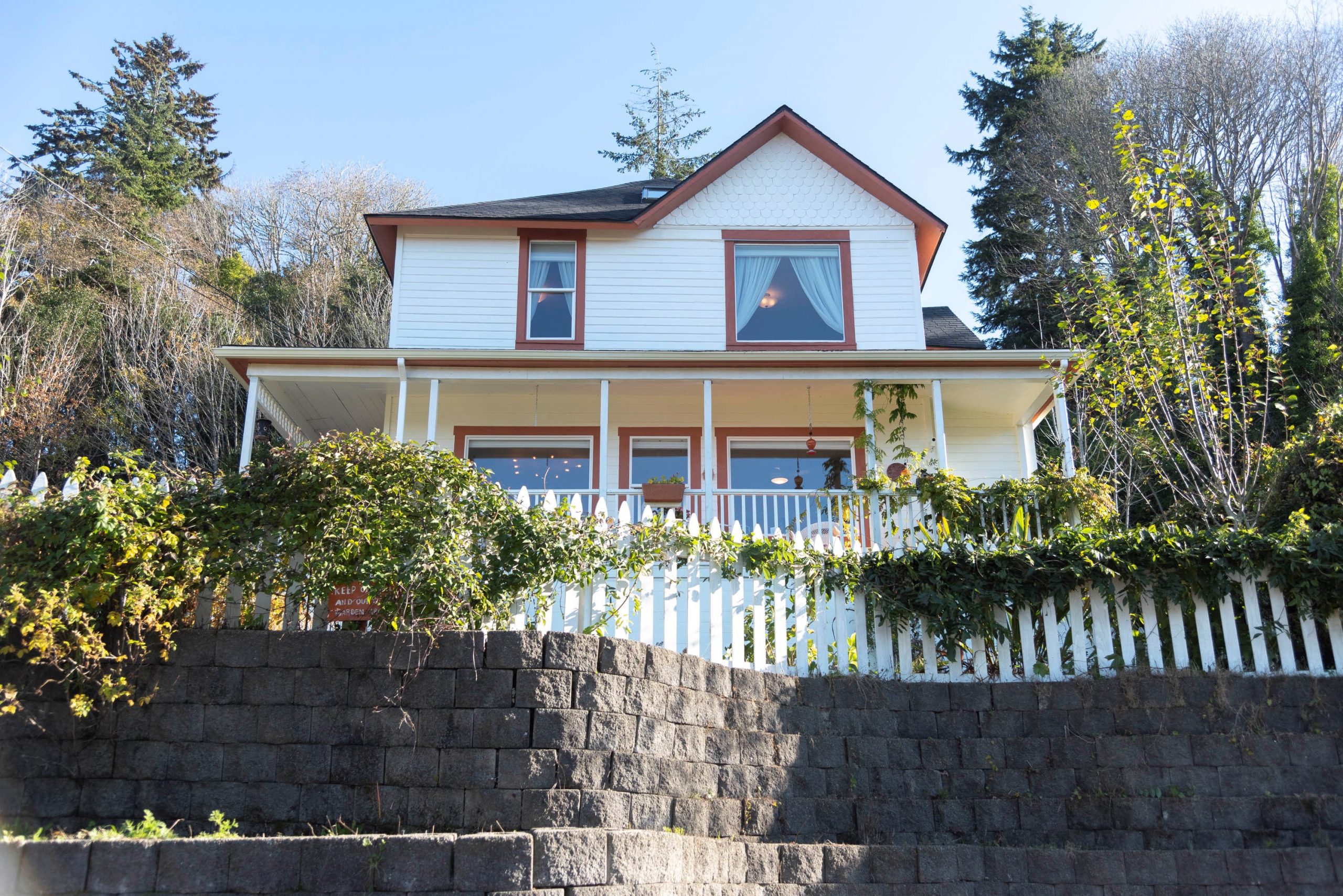 The well-known "Goonies House" in Astoria, Oregon has recently been purchased by a new owner who intends to keep it open for movie fans.
For decades, fans of the film have visited the house, which is located at 368 38th St, Astoria, OR 97103. Many visitors have taken pictures outside the house, and some have even climbed to the roof to reenact the iconic scene in which the Goonies slide down the chimney to escape the Fratellis.
The new owner stated that they have always been fans of the film and were thrilled to be able to purchase the house. They intend to renovate the property, but they want to ensure that it remains true to its appearance in the film.
"I have always been a fan of The Goonies, it was my favorite movie as a child, and I remember visiting the house when I was a kid. I just couldn't let it go when it went up for sale. It is such an iconic piece of movie history," said the new owner. "I'm excited to share the house with fans from all over the world and to give them a chance to experience the magic of the film in person."
The new owner also intends to open the house to the public for tours, and they are currently developing a website where visitors can learn more about the house's history and purchase tour tickets. They also intend to have a gift shop on the premises where visitors can buy Goonies merchandise.
The Goonies House is located in Astoria's historic district, which was also used for filming. The house was used as the exterior of the Fratelli's house, where the Goonies characters Mikey, Brand, Data, Mouth, Chunk, and Andy try to save their neighborhood from demolition by searching for the treasure of One-Eyed Willy, a legendary 17th-century pirate.
Richard Donner directed and Steven Spielberg produced this film, which starred Sean Astin, Josh Brolin, Jeff Cohen, Corey Feldman, Kerri Green, Martha Plimpton, and Jonathan Ke Quan. The film was a smash hit, grossing over $61 million in the United States and Canada, and has since become a cult classic.
Overall, the new Goonies House owner is thrilled to be preserving a piece of film history and sharing it with fans from all over the world. Visitors can expect tours, merchandise, and the opportunity to witness the film's magic in person.