Anorexia Plagues Woman For 16 Years Until Doctors Convince Her To Turn Life Around In 90 Days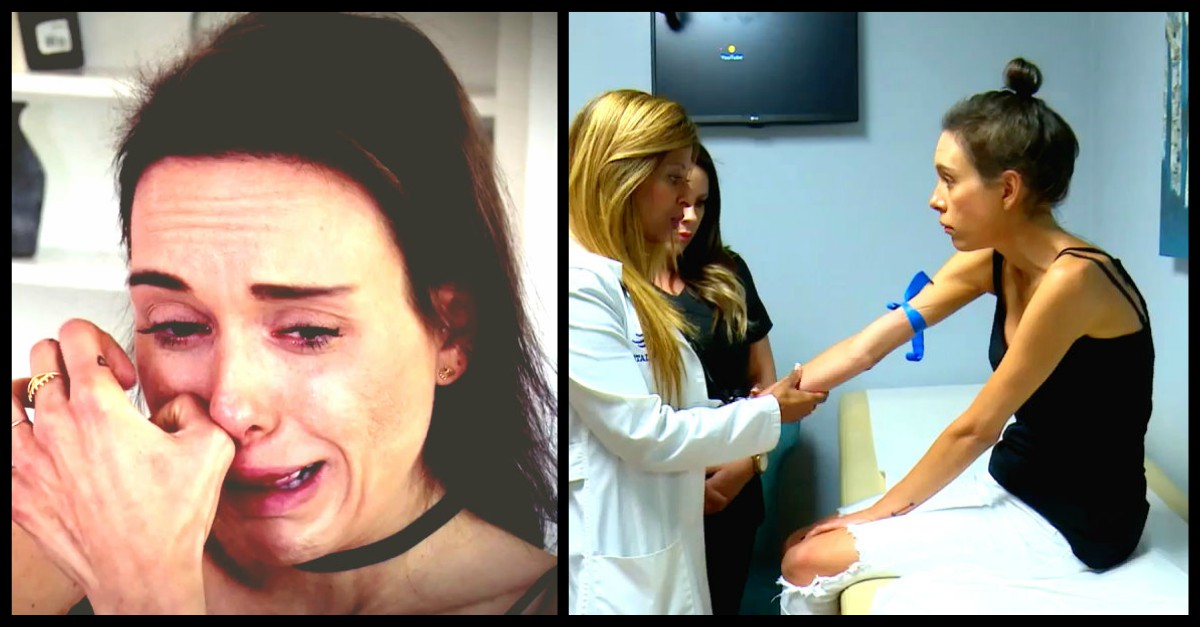 On November 20th, 2017 when Stephanie first visited The Doctors, she was battling anorexia nervosa. This is an eating disorder characterized by an obsession to lose weight or during the process of dieting. Usually, a person is considered to have anorexia when his/her body weight reduces to 85 percent of what is considered normal.
Stephanie was overweight when she was 13 years old and the kids at school kept teasing her, calling her names, throwing food at her and on some occasions toss her over the fence or throw her on the floor. She says she did not feel comfortable at home too because of the yelling. Her sister Janet noticed Stephanie was getting skinnier and kept vomiting whenever she ate food and knew she needed help since her weight had reduced to a low of 55 pounds.
Talking to the hosts of The Doctors, she describes how the arduous condition had wrecked her whole life with the feelings of struggle deep inside her. She had been fighting the condition for 16 years and was grieved with nowhere else to turn to. She explained how she lost confidence in herself and later made a choice to take painkillers seven months before the visit at The Doctors because she had no fight left in her and she wanted to numb her pain. This caused her to be unconscious and did not wake up for three days. Her family was worried and was not sure if she will survive or not. Fortunately, she arose and made it through the tough happening she had plunged herself into. This experience acted as a moment of truth for the young woman and she realized she needed urgent help to battle the fatal condition that had devoured her.
After talking to the hosts at The Doctors about her condition, Judy Ho, a doctor and board member of the clinical psychologists persuaded her to contemplate going for free treatment at a rehabilitation center. Stephanie willingly welcomed the idea and within 90 days she had turned her life around.
On January 26th, 2018, three months later, Stephanie turns up on the show again looking totally different. She tells the hosts that she was glad she went to the rehabilitation center and although she admits that she managed to survive, she never really lived a life she desires because of the feelings of being trapped and alone but was grateful for the milestone. Stephanie also reveals who and what kept her going the entire 90 days she was in the rehabilitation center. Her sister Janet played a crucial role in her recovery journey because we all know; anorexia being a deadly eating disorder does not only affect the person living with it but also has an impact on everyone around and close to them.
At the rehabilitation center, she picked more tips and tricks from the other patients and the experience at the facility inspired her to fight believing that there still had to be a way for her to heal from the trauma she has been through. That was her driving force which helped turn her life around.
Zookeepers Set Up Camera And Capture Pregnant Rhino Giving Birth Without Any Assistance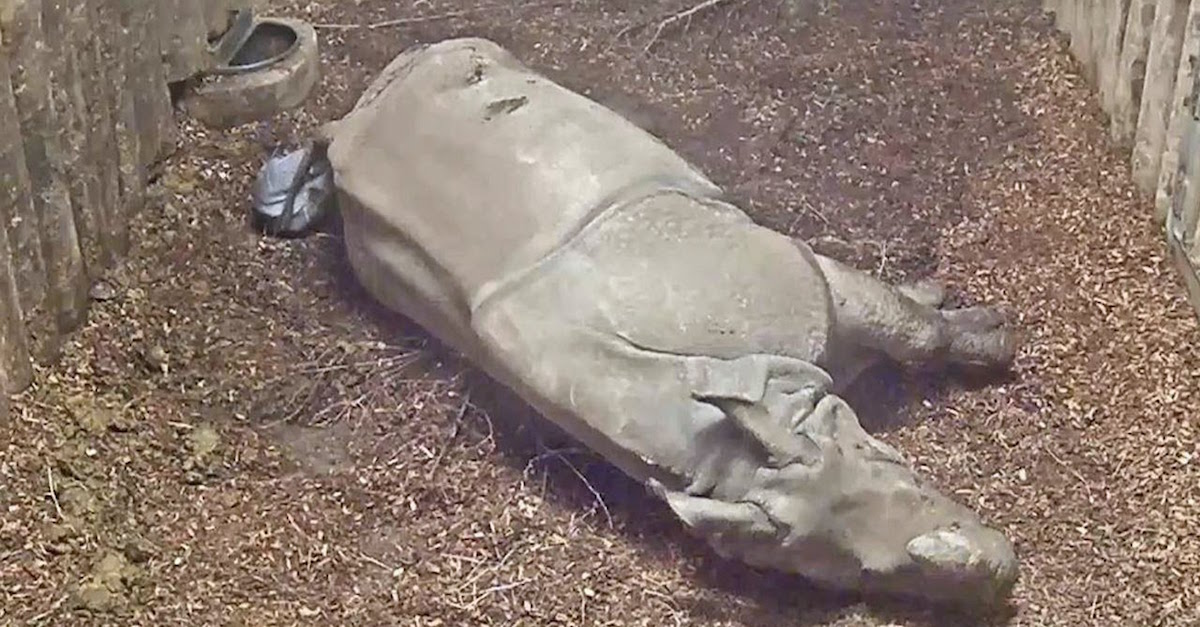 For a whopping sixteen months, Asha carried her baby in her womb. Asha, a rare greater one-horned rhinoceros, lives at the Chester Zoo in Cheshire, England. Luckily, her labor and delivery were much quicker than the gestational period was for her baby Rhino to come into the world.
After only about 20 minutes of labor, Asha successfully delivered a healthy male calf in the early morning hours on May 3, 2018, at her home at the Chester Zoo. The staff at the zoo were able to capture Asha's labor and delivery on video. The mama had an easy delivery on the floor of her enclosure and did not require assistance from the staff as she labored and brought her 132-pound baby boy. Once he is fully grown, Asha's son will balloon to an eye-popping two tons plus in weight!
Guests of the Chester Zoo were excited to visit the little rhino and his mama in their exhibit. Asha's baby is named Akeno which means "beautiful sunrise." Along with his birth, Akeno's first steps were also caught on tape along with snuggles with his 11-year-old mother Asha. They are a hit at the zoo and seem to be getting along well.
The staff at the well-visited zoo have been working towards keeping beautiful animals like Asha and baby Akeno together and better protected. One-horned rhinos are one-horned rhinos that are endangered at this point in a critical way and the staff is hoping the miraculous birth will not only attract visitors to the zoo but will draw attention to their work on this front. Animals like Asha and baby Akeno are the object of hunters who illegally poach them to be able to obtain their horns and sell them. There is a market for them as they are used in traditional Chinese medicine. A hunter can sell a single horn on the Asian black market for around $65,000 United States dollars. Even more offensive is the fact that wealthy hunters simply want the horns to hang on their walls and show off to friends as a status symbol of wealth and popularity.
According to a staff member of the Chester Zoo, not long ago there were less than 200 greater one-horned rhinoceros in the wild.
"They were hunted almost to extinction. Just in time steps were taken to protect them. Now there are about 2,600, but they still face threats in India and Nepal… it's important we do all we can to stop their numbers going down to critical levels again."
As the staff and many others work hard to fight against the illegally poaching of these beautiful animals, Asha and Akeno, who appears like he is dressed in a dark gray suit of armor, are enjoying their stay at the zoo and the many delighted visitors they come into contact with each day. The birth of Akeno on video has drawn more new visitors to the Chester Zoo and everyone seems to be happy with this new situation.