Anorexia Plagues Woman For 16 Years Until Doctors Convince Her To Turn Life Around In 90 Days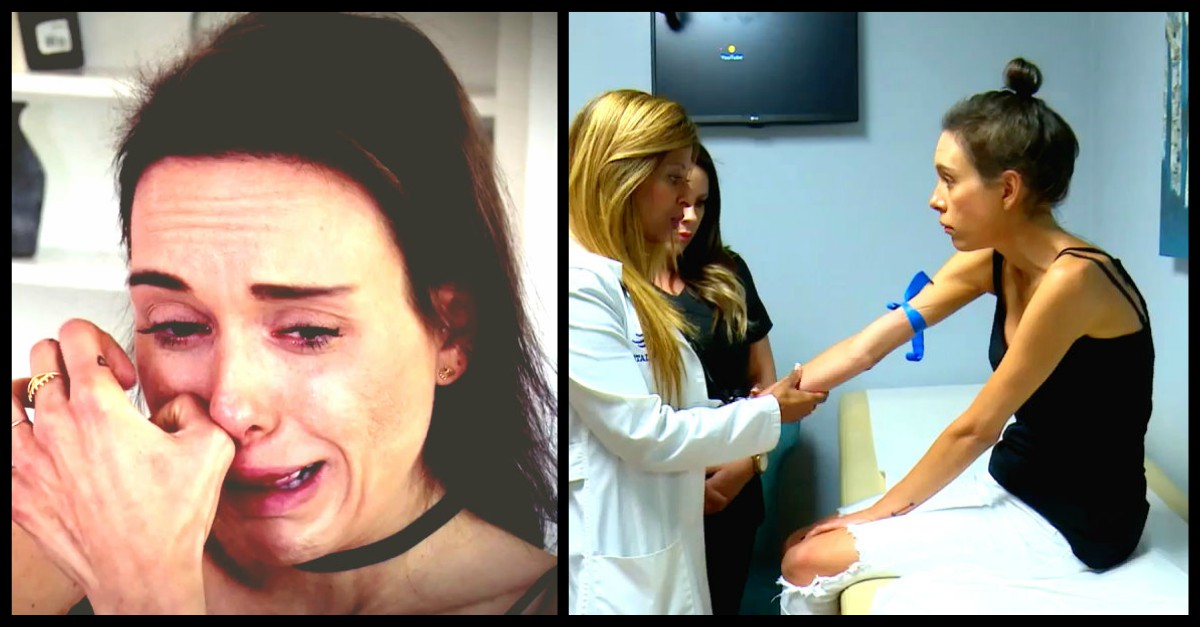 On November 20th, 2017 when Stephanie first visited The Doctors, she was battling anorexia nervosa. This is an eating disorder characterized by an obsession to lose weight or during the process of dieting. Usually, a person is considered to have anorexia when his/her body weight reduces to 85 percent of what is considered normal.
Stephanie was overweight when she was 13 years old and the kids at school kept teasing her, calling her names, throwing food at her and on some occasions toss her over the fence or throw her on the floor. She says she did not feel comfortable at home too because of the yelling. Her sister Janet noticed Stephanie was getting skinnier and kept vomiting whenever she ate food and knew she needed help since her weight had reduced to a low of 55 pounds.
Talking to the hosts of The Doctors, she describes how the arduous condition had wrecked her whole life with the feelings of struggle deep inside her. She had been fighting the condition for 16 years and was grieved with nowhere else to turn to. She explained how she lost confidence in herself and later made a choice to take painkillers seven months before the visit at The Doctors because she had no fight left in her and she wanted to numb her pain. This caused her to be unconscious and did not wake up for three days. Her family was worried and was not sure if she will survive or not. Fortunately, she arose and made it through the tough happening she had plunged herself into. This experience acted as a moment of truth for the young woman and she realized she needed urgent help to battle the fatal condition that had devoured her.
After talking to the hosts at The Doctors about her condition, Judy Ho, a doctor and board member of the clinical psychologists persuaded her to contemplate going for free treatment at a rehabilitation center. Stephanie willingly welcomed the idea and within 90 days she had turned her life around.
On January 26th, 2018, three months later, Stephanie turns up on the show again looking totally different. She tells the hosts that she was glad she went to the rehabilitation center and although she admits that she managed to survive, she never really lived a life she desires because of the feelings of being trapped and alone but was grateful for the milestone. Stephanie also reveals who and what kept her going the entire 90 days she was in the rehabilitation center. Her sister Janet played a crucial role in her recovery journey because we all know; anorexia being a deadly eating disorder does not only affect the person living with it but also has an impact on everyone around and close to them.
At the rehabilitation center, she picked more tips and tricks from the other patients and the experience at the facility inspired her to fight believing that there still had to be a way for her to heal from the trauma she has been through. That was her driving force which helped turn her life around.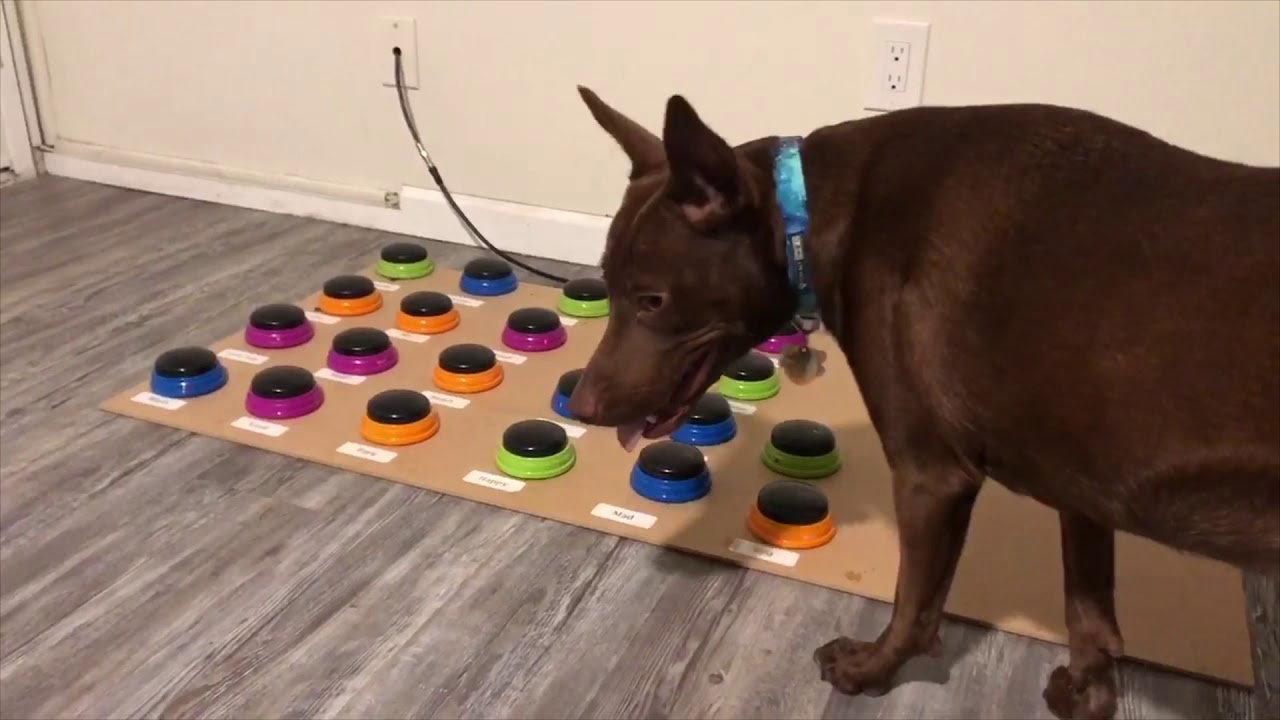 Christina Hunger is a speech pathologist who works with young children around two years old to enhance their ability to communicate with adults. Christina has always wondered if she could teach a puppy to use the word buttons, too. Several years ago, Christina adopted a dog named Stella. She decided to try and see if the same methods she uses for her therapy would also help her puppy to learn to communicate. Many dog owners would like to really understand what their pets are thinking about. Stella uses buttons to communicate her wishes to her owners. Christina can talk with her dog.
Christina set up a group of buttons for Stella to push with her paws. Each button was introduced singularly, and over time Stella learned the meaning of a variety of buttons. The buttons were also grouped by color. Each color represents a particular group of words. Stella can press "walk" or "beach" with her paws to indicate what she wants to do. She can also press buttons for Christina or Jake, her other owner. Stella will walk on the board of 26 buttons as she looks for the one she wants. Stella took the longest to learn her first button. After that, it was much easier to introduce more buttons to the dog.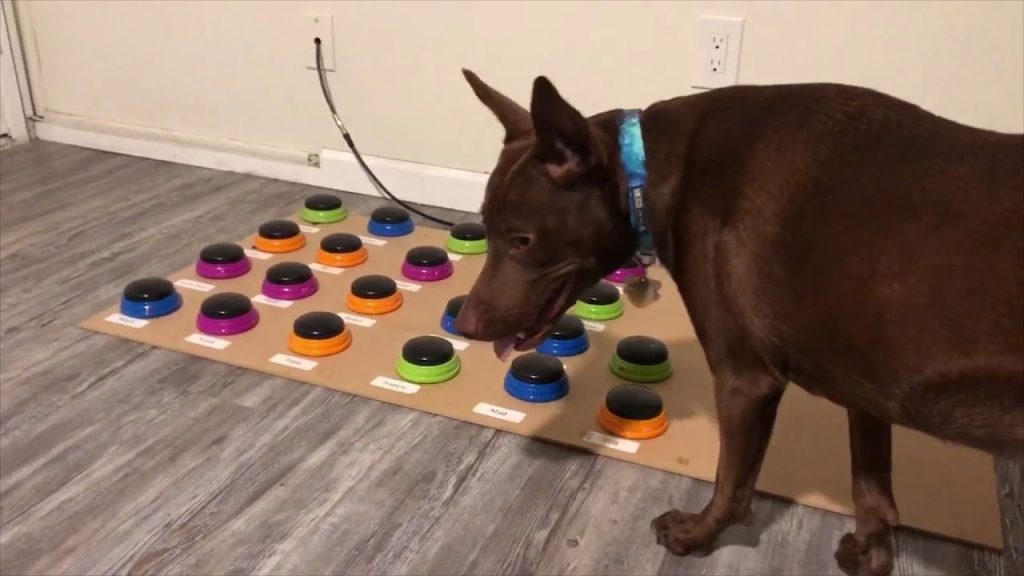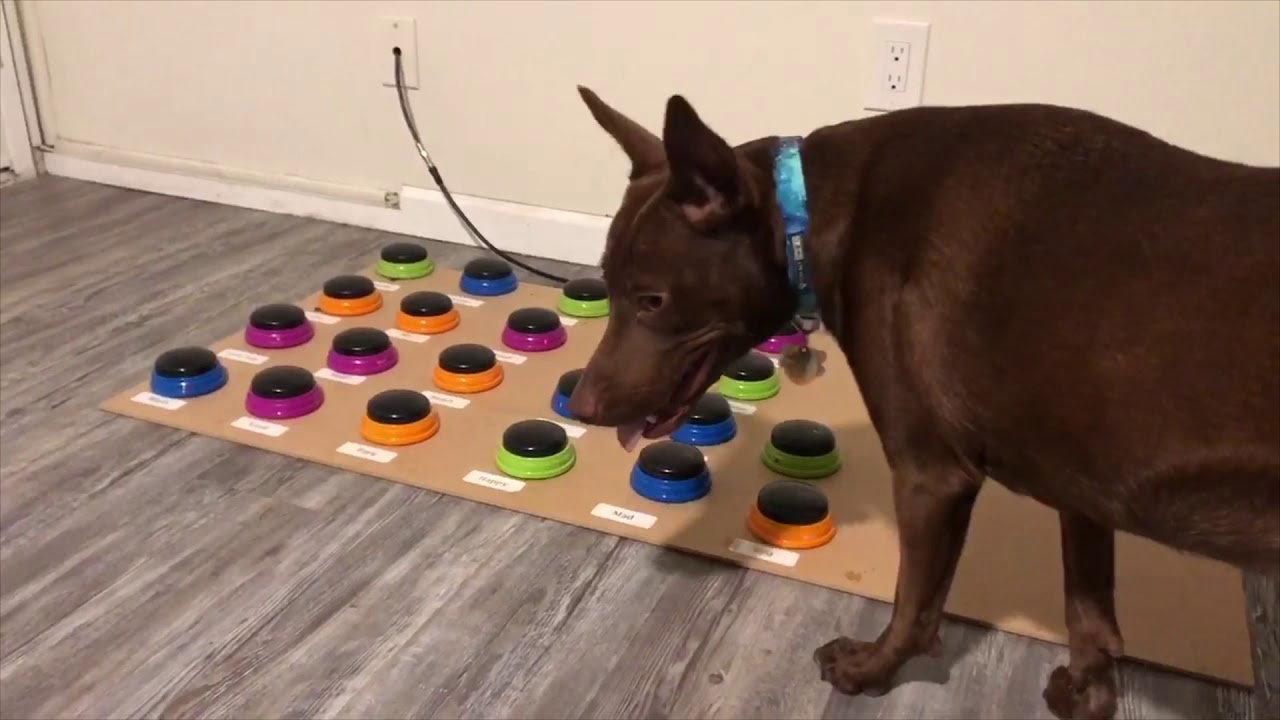 When Stella began to learn to use the buttons, she would only use one paw. Over time, Stella began using both paws to press the buttons. Using both paws makes it easier for Stella to put more than one button together. At this point, she can put a series of five or less words together such as "Christina walk" or "Want Jake Come." Christina feels that the dog showed relief when she finally learned how to punch the buttons for her needs. Stella barks when she hits the buttons, and is able to repeat requests if Christina does not understand her or does not see the dog punch all of her buttons.
Christina has started a blog entitled Hunger for Words where visitors can see the progress of Stella and her buttons. The blog has a number of cool videos of Stella's day. Christina is hoping to teach this method to other dogs and hopes that this method will improve the communication between owners and pets. She also feels that having the board made a recent move easier for Stella to understand. Moves often make pets anxious, but Stella was very calm about their recent move to the beach. Stella intends to introduce more words for Stella to learn.
Stella has been featured in People magazine, which is following the story of Stella from time to time for its readers. For more on Stella, go here to reach Christina's blog. Christina is currently looking for another dog that can learn to push buttons. She is hoping to organize a class of animals and show their owners how to make both of their lives easier.