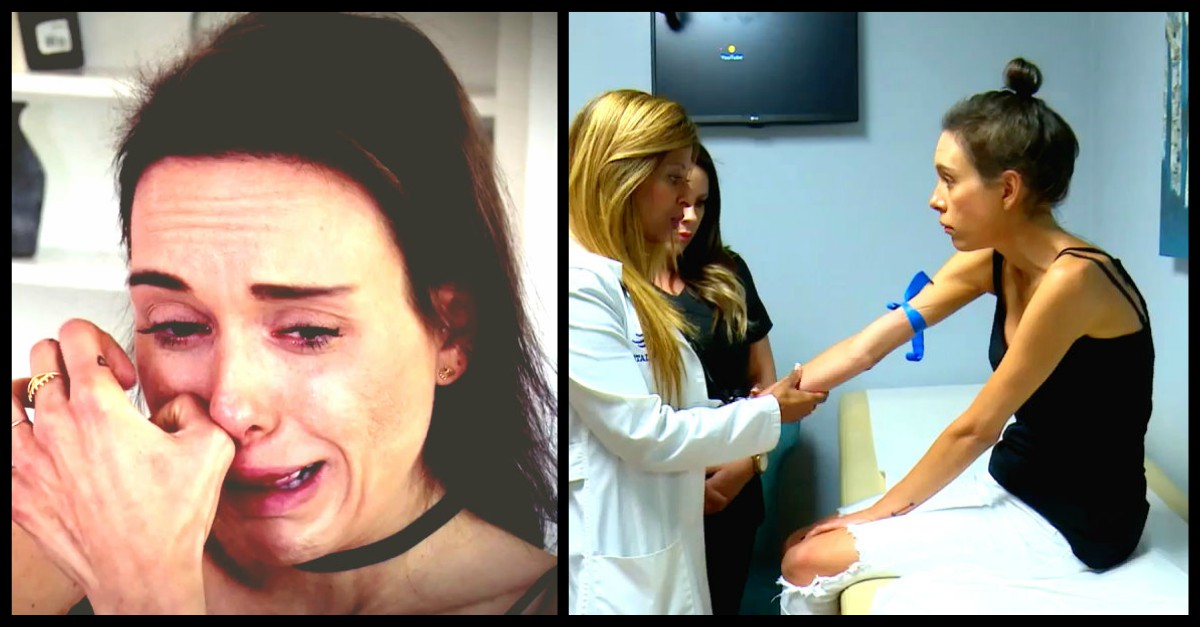 Anorexia Plagues Woman For 16 Years Until Doctors Convince Her To Turn Life Around In 90 Days
On November 20th, 2017 when Stephanie first visited The Doctors, she was battling anorexia nervosa. This is an eating disorder characterized by an obsession to lose weight or during the process of dieting. Usually, a person is considered to have anorexia when his/her body weight reduces to 85 percent of what is considered normal.
Stephanie was overweight when she was 13 years old and the kids at school kept teasing her, calling her names, throwing food at her and on some occasions toss her over the fence or throw her on the floor. She says she did not feel comfortable at home too because of the yelling. Her sister Janet noticed Stephanie was getting skinnier and kept vomiting whenever she ate food and knew she needed help since her weight had reduced to a low of 55 pounds.
Talking to the hosts of The Doctors, she describes how the arduous condition had wrecked her whole life with the feelings of struggle deep inside her. She had been fighting the condition for 16 years and was grieved with nowhere else to turn to. She explained how she lost confidence in herself and later made a choice to take painkillers seven months before the visit at The Doctors because she had no fight left in her and she wanted to numb her pain. This caused her to be unconscious and did not wake up for three days. Her family was worried and was not sure if she will survive or not. Fortunately, she arose and made it through the tough happening she had plunged herself into. This experience acted as a moment of truth for the young woman and she realized she needed urgent help to battle the fatal condition that had devoured her.
After talking to the hosts at The Doctors about her condition, Judy Ho, a doctor and board member of the clinical psychologists persuaded her to contemplate going for free treatment at a rehabilitation center. Stephanie willingly welcomed the idea and within 90 days she had turned her life around.
On January 26th, 2018, three months later, Stephanie turns up on the show again looking totally different. She tells the hosts that she was glad she went to the rehabilitation center and although she admits that she managed to survive, she never really lived a life she desires because of the feelings of being trapped and alone but was grateful for the milestone. Stephanie also reveals who and what kept her going the entire 90 days she was in the rehabilitation center. Her sister Janet played a crucial role in her recovery journey because we all know; anorexia being a deadly eating disorder does not only affect the person living with it but also has an impact on everyone around and close to them.
At the rehabilitation center, she picked more tips and tricks from the other patients and the experience at the facility inspired her to fight believing that there still had to be a way for her to heal from the trauma she has been through. That was her driving force which helped turn her life around.
France's 2022 Z Event Blows the Doors of Expectations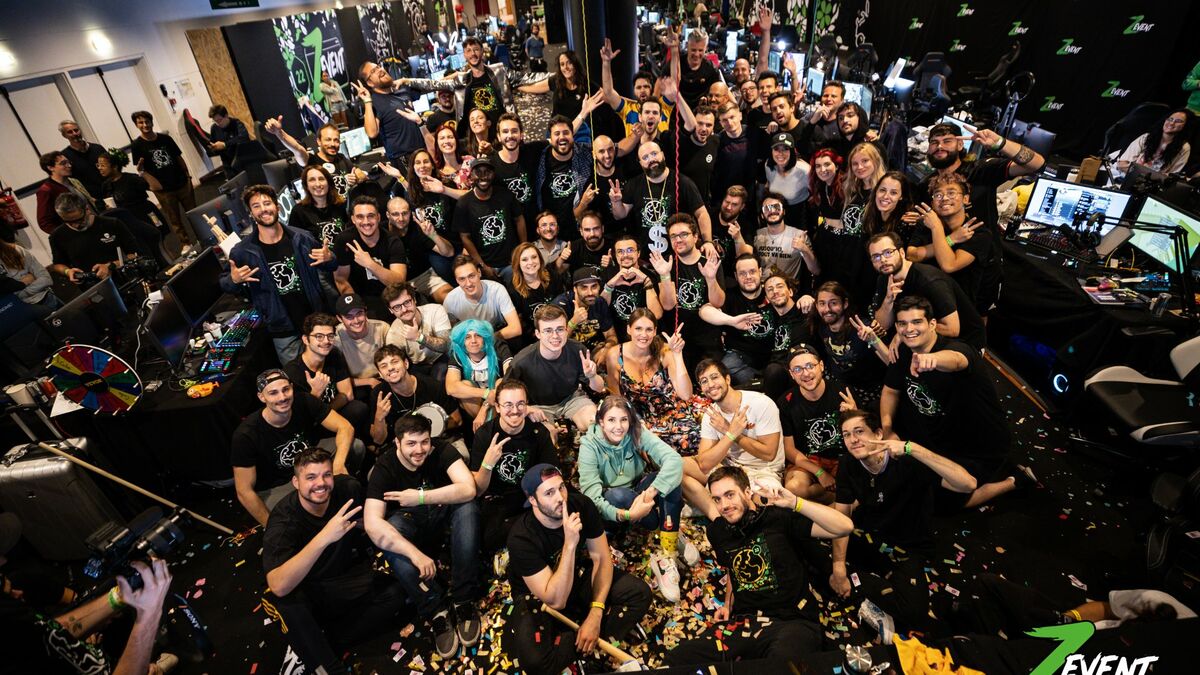 Streaming events are easily the fastest, widest way to reach the biggest audiences with entertainment today. However, the Z Event has now raised things to an all new level, boosting a charity event to one of the biggest financial donation drives ever. Combining the marketing for five different environmental causes and their non-profit organizations, the Z Event consolidated giving to an eye-popping €10.1 million.
The Z Event took a combined effort of 57 different streamers working together to pull it off. Focusing on their audiences, channel tools, and various related activities, the streamers consolidated traffic and attention on the charity drive, pushing digital focus on boosting the financial commitments well beyond previous amounts realized in earlier drives. Each year has been a record-breaking performance, so the latest one wasn't going to be an exception from the participants' perspective. Just from a technical perspective, the logistics for the latest Z Event took some serious marketing. Streaming is generally based on the assumption that everyone has sufficient technology to watch and listen to the event online with a browser and sufficient hardware. However, at some point the event also has to be managed to the lowest common denominator in terms of being viable, otherwise people don't "show up" online. Doing the same with 57 plus providers as well as the variety of tools used in a coordinated fashion is still eye-popping in retrospect.
Interestingly, the Z Event has generated such a sizable audience in France, it has even dwarfed the individual industry channels. Rather than just being confined to the gaming arena, the Z Event organizers broadened their scope to include popular music channels as well as even politics. That doesn't mean there weren't challenges; for example, one of the charity organizations to benefit was the Goodplanet Foundation, which was reeling from earlier criticism about its operations and connections. So, to address any concerns about where the money went, participants and fans were allowed to choose the organization they wanted to benefit from the pool of eligible charities. That easily shut down criticisms and allowed the Z Event to move forward in a positive light.
Despite the biggest blowout yet in response, the latest Z-Event is scheduled to be the last in the planned strategy. No one is quite sure whether it will come back in a new format or just be repeated or done at all after 2022. Given the results, there's going to be considerable pressure to bring it back in 2023, especially from the organizations that benefit from the sizable charity generated. However, no commitments have been made to take on the next Z Event per se.