Anorexia Plagues Woman For 16 Years Until Doctors Convince Her To Turn Life Around In 90 Days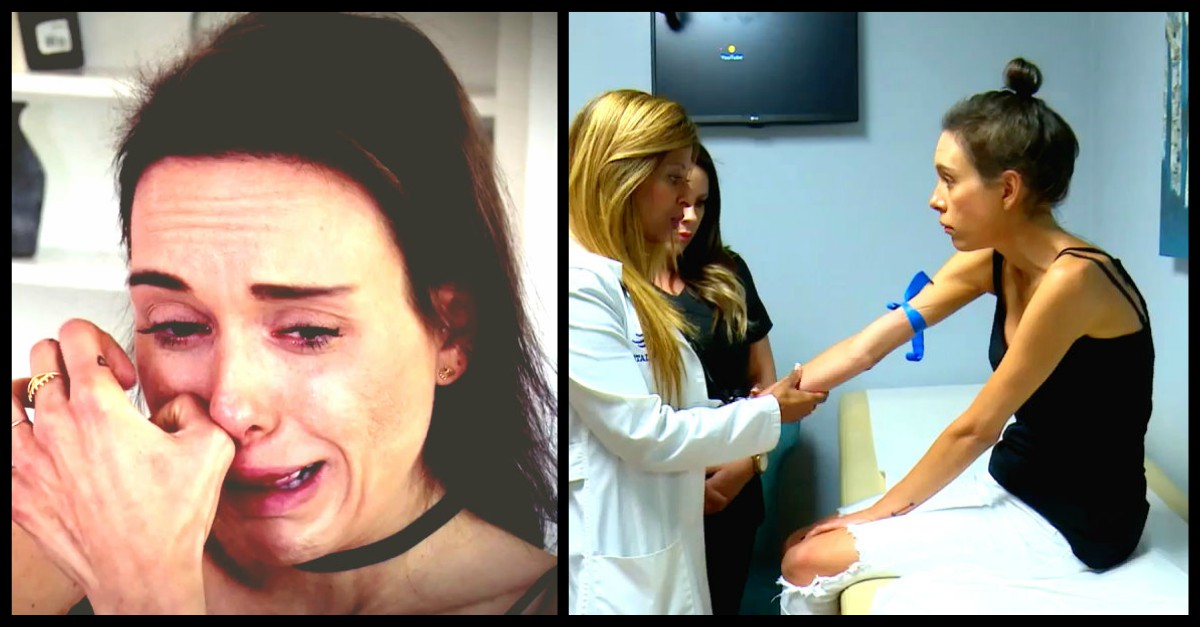 On November 20th, 2017 when Stephanie first visited The Doctors, she was battling anorexia nervosa. This is an eating disorder characterized by an obsession to lose weight or during the process of dieting. Usually, a person is considered to have anorexia when his/her body weight reduces to 85 percent of what is considered normal.
Stephanie was overweight when she was 13 years old and the kids at school kept teasing her, calling her names, throwing food at her and on some occasions toss her over the fence or throw her on the floor. She says she did not feel comfortable at home too because of the yelling. Her sister Janet noticed Stephanie was getting skinnier and kept vomiting whenever she ate food and knew she needed help since her weight had reduced to a low of 55 pounds.
Talking to the hosts of The Doctors, she describes how the arduous condition had wrecked her whole life with the feelings of struggle deep inside her. She had been fighting the condition for 16 years and was grieved with nowhere else to turn to. She explained how she lost confidence in herself and later made a choice to take painkillers seven months before the visit at The Doctors because she had no fight left in her and she wanted to numb her pain. This caused her to be unconscious and did not wake up for three days. Her family was worried and was not sure if she will survive or not. Fortunately, she arose and made it through the tough happening she had plunged herself into. This experience acted as a moment of truth for the young woman and she realized she needed urgent help to battle the fatal condition that had devoured her.
After talking to the hosts at The Doctors about her condition, Judy Ho, a doctor and board member of the clinical psychologists persuaded her to contemplate going for free treatment at a rehabilitation center. Stephanie willingly welcomed the idea and within 90 days she had turned her life around.
On January 26th, 2018, three months later, Stephanie turns up on the show again looking totally different. She tells the hosts that she was glad she went to the rehabilitation center and although she admits that she managed to survive, she never really lived a life she desires because of the feelings of being trapped and alone but was grateful for the milestone. Stephanie also reveals who and what kept her going the entire 90 days she was in the rehabilitation center. Her sister Janet played a crucial role in her recovery journey because we all know; anorexia being a deadly eating disorder does not only affect the person living with it but also has an impact on everyone around and close to them.
At the rehabilitation center, she picked more tips and tricks from the other patients and the experience at the facility inspired her to fight believing that there still had to be a way for her to heal from the trauma she has been through. That was her driving force which helped turn her life around.
You Want a Capybara as a Pet? Isn't it a Giant Rat?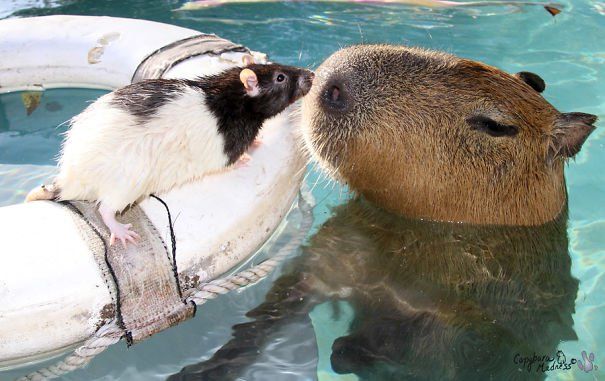 What in the world is a Capybara?
Take a small to medium size pig, turn it into a guinea pig with longer legs, give it clawed feet, and add in an absolutely loving attitude towards anything that pays it attention. Technically, the Capybara is a rodent, a very large rodent. These creatures can easily get up to 4 feet in length and up to two feet tall. They range in weight, with various specimens coming in anywhere from 70 lbs to as much as 150 lbs in size. Most folks first faced with one would likely back up from a Capybaras at first, but these creatures are absolutely affectionate regardless of what they are facing.
They Eat a Lot!
In terms of feed, the Capybara counts as an herbivore. It will easily consume up to eight pounds of food and they love to splash around in water, often leaving near creeks and rivers in the wild. And then they have this cuddling thing. They love to get up close with anything that pays them attention and doesn't try to eat them. The Capybara will do fine with dogs, cats, cattle and they even be seen giving a monkey a ride around the yard. They have a reputation for being used as a couch by a lot of other animals ranging from birds to other rodents, even when walking around.
The Party Hugger
Tame Capybaras will make friends will all kinds of animals most folks would never assume could hang out with these creatures. Rabbits are often seen snoozing with them when saddled in the same pen, and if there's a kiddie pool made available you can be these oversized rodents are going to play king of the mountain and park themselves right in the center of it. They not only have the ability to function as natural swimmers, a Capybara will frequently be found sleeping in water as well. It's not uncommon to see one slip underwater asleep and come back up in a splutter. They also have the ability to dive and stay under water up to 5 minutes long, easily getting away from danger on land if needed.
Natural Capabilities
Interestingly, Capybaras are no slow or easy to catch. They can run as fast as 35 kilometers per hour, easily keeping up with a typical horse. They tend to live in herds ranging from 10 to 20 in the wild, and at one point there was a concern they were going to become rare. However, domestic farm-raising of Capybaras solved the problem, and now there are plenty of the rodents available again.
It's not likely that a Capybara will be allowed as a pet in most jurisdictions in the U.S. Many states have laws barring the entry of non-native species to prevent them from causing environmental damage and wiping out a native species. However, if you ever get a chance, spend some time with these creatures in a tame setting. Their willingness to be friendly and inquisitive makes them absolutely interesting to watch, observe and interact with.