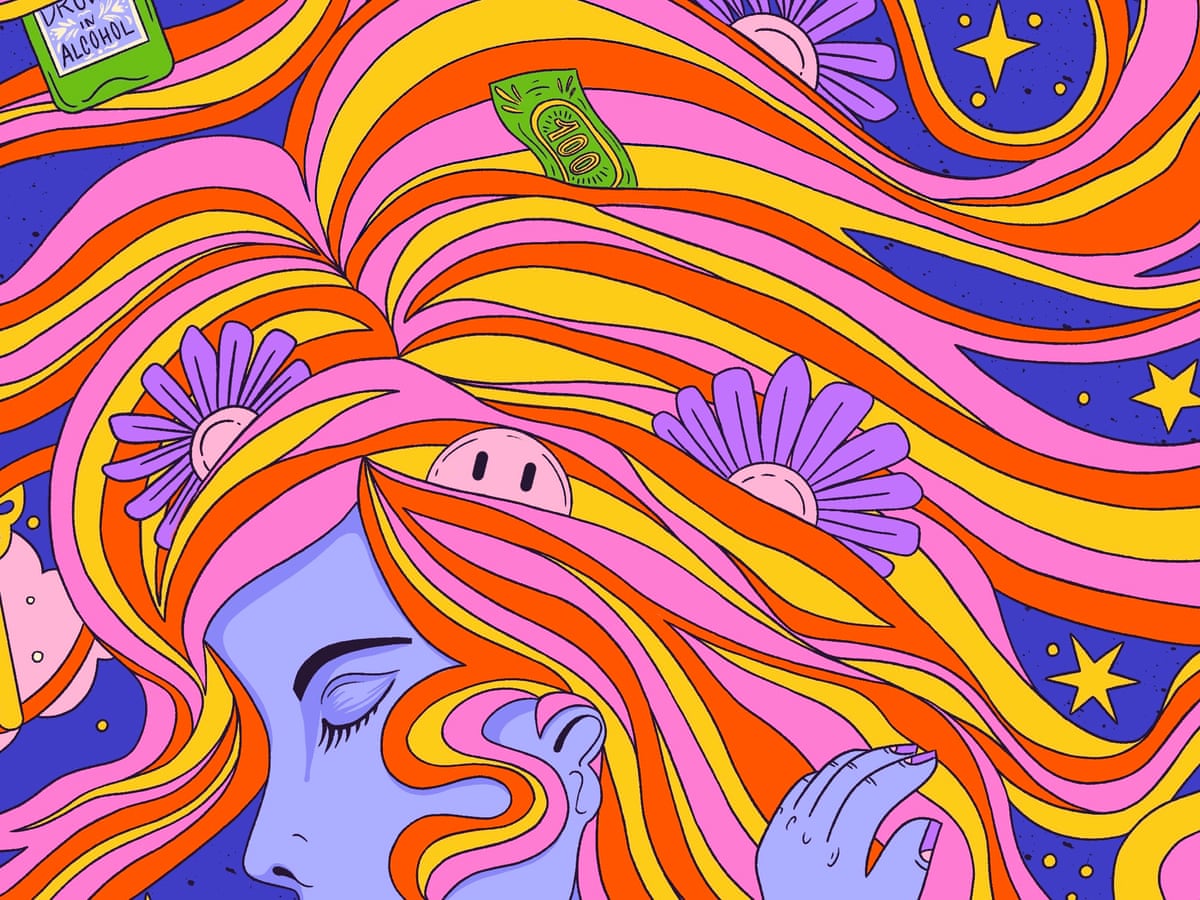 After Two Decades, Government Funds Psychedelic Drug Research Led by John Hopkins Medicine
For more than half a century, research institutions have been trying to get government assistance for studies on psychedelics. It's been an uphill battle since many private investors were also reluctant.
However, recently, the tables have turned with more investors pumping money into that arena. Funding is growing in psychedelic healthcare entities, which have been trending in the same direction as cannabinoids.
The federal government has changed its tune and is now investing millions of dollars in these studies, starting with Johns Hopkins Medicine.
The University got a government grant allotment to investigate the potential effects of psilocybin on tobacco addiction. It's the first time this kind of funding has been provided to study the medicinal benefits of an iconic psychedelic in five decades.
The grant, worth approximately $4 million, is financially backed by the National Institute on Drug Abuse.
Johns Hopkins Medicine will lead the multisite, three-year research in partnership with New York University and Alabama University. The study will be undertaken together at the three institutions to broaden the stream of people involved. It also aims to boost confidence in the research results with a diverse range of smokers.
Lead Researcher Matthew Johnson, Ph.D., says, "The historical significance of this grant is momentous." He is a Psychedelic and Consciousness Professor at the Johns Hopkins University School of Medicine.
"We realize it was only a matter of time before the NIH funded this work since the information is so persuasive, and this task has proven to be safe." Psilocybin has genuine risks, but these risks significantly shrink in controlled situations through vetting, planning, supervising, and follow-up care."
There has been an increasing revival of studies with traditional psychedelics, which are the medicinal group of compounds that contains psilocybin and LSD, throughout the last two decades.
Philanthropy has heavily financed this research, which has yielded remarkable clinical manifestations for cancer-related existential anguish, major depressive disorder, as well as substance abuse problems.
Johnson began this line of research 13 years ago, assessing psilocybin for quitting tobacco smoking. A preliminary study published in 2014 found that sobriety percentages were much higher than conventional treatments and therapies for quitting tobacco.
The existing double-blind, randomized trial includes psilocybin meetings and cognitive behavioral therapy, which is a type of talk therapy (psychotherapy) aimed at identifying unhelpful thoughts which can give rise to mental and behavioral health challenges.
The researchers believe that psilocybin can help people quit smoking by breaking the addictive sequence of thoughts and actions that have become years of addiction.
Psilocybin, a primary ingredient in magic mushrooms, causes vision and hearing delusion as well as radical shifts in awareness. Psilocybin has shown potential for treating a variety of addictive behaviors and mental conditions when blended with preparatory work and organized support.
In the meantime, despite the small trial sizes, the majority of them demonstrate potential. NGOs on both sides of the Ocean have, however, fought hard to keep research topics afloat while emphasizing the importance of therapy as a necessary adjunct to any substance-based therapies.
Most importantly, public opinion is favorable. According to one 2017 study, nearly 75% of Americans polled supported the legalization of precise psychedelic treatments, with only 12% rejecting their use in all situations. The District of Columbia has voted to decriminalize adult psilocybin mushrooms, whereas Oregon has legalized their medical use.
Venture capitalists in the cannabis industry have begun to pay more attention to psychedelics, even though the two markets remain very different. In my opinion, the possibility of cannabis is the state-by-state expansion of vertical integration players in the United States.
New Evidence Emerges Regarding Music's Positive Effect on Alzheimers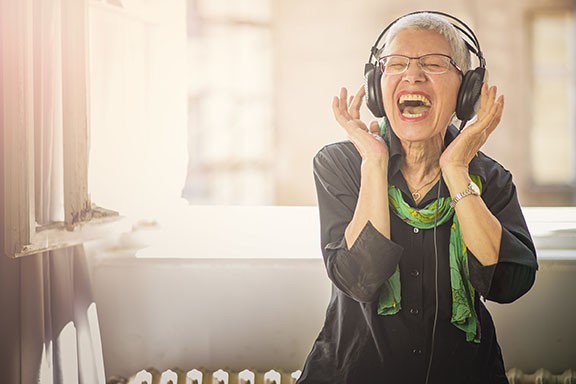 A recent study out of Unity Health Toronto collaboration with the University of Toronto shows that individuals with cognitive decline or initial Alzheimer's disease can benefit from relaxing music valuable to them.
Customized, music-based therapies for Alzheimer's patients could benefit from modifications in the brain's neural connections linked to enhanced memory on cognitive tests.
The Journal of Alzheimer's Disease released the findings of this multiple-level research just this week.
According to senior author and University of Toronto Professor Michael Thaut, "We have new evidence based on the brain that melody that carries personal significance for an individual, like their wedding dance music, enables neural connectivity in ways that assist with maintaining elevated degrees of functioning."
"Dementia individuals frequently have a hard time showing improvements in their brains." Early findings show that the authenticity of the brain has improved, allowing for more studies into the clinical uses of melodies for dementia patients – musicians as well as non-musicians," says Thaut.
The prefrontal cortex, the mind's control center for deep thought functions, was found to have undergone modifications in the test subjects. Exposure to autobiographically pertinent music stimulated a specific neural network – a musical network – comes from the different brain areas that displayed distinctions in stimulation after a timespan of everyday music playback, according to neuroscientists.
The scientists found additional proof of neuroplasticity in the brain's links and white matter.
According to the study's lead author Corinne Fischer, a medicinal associate professor at St. Michael's Hospital in Toronto, therapies based on music may be a workable, affordable, and easily obtainable treatment for someone in the early stages of cognitive decline.
According to her, therapeutic approaches for Alzheimer's disease have been ineffective thus far. More extensive studies are needed to clarify clinical benefits. Still, the results indicate that a personal and home-based technique to streaming music might also be advantageous and have a durable impact on the mind for many years to come.
All test subjects (eight non-musicians and six musicians) participated in the research by listening for one hour each day for three weeks to a catalog of music that was both personal and relatable. For this study, patients underwent systemic and mission functional MRI ahead of and following the listening duration.
They listened to recordings of traditional and contemporary music while doing these scans. The modern music, which they heard just an hour before the scan, was comparable but had no sentimental value for the hearers.
The auditory cortex was the most active area of the brain once subjects paid attention to the new releases. When listening to familiar music, they activated deep-encoded connections to the prefrontal cortex, a clear indicator of executive cognitive activity.
Subcortical regions of the brain, which are less affected by Alzheimer's disease pathology, were also strongly involved in the study.
Although further study is necessary to confirm these observations, the researchers found that musicians had brain structure and function adjustment distinct from non-musicians. Those participants, regardless of their level of musicianship, benefited from repeated exposure to autobiographically relevant music.
Music is an "entry key to your remembrance, the prefrontal cortex," suggests Thaut, regardless of whether you've ever played an instrument. Continue listening tong the music you've loved your entire life, and you'll find your way." Those pieces of music hold a special place in your heart. Put that to good use as a mental gym."
Building on previous research that recognized the brain tools that encode and protect musical recollections in individuals with early cognitive deterioration, the U of T-Unity Health research manufactures on this project with the same participants.
The researchers can utilize a bigger sample size and a robust control circumstance to analyze the function of music in adjusting brain reactions and if it's the melody or the autobiographical quantity that elicits modifications in the brain plasticity.