African teen creates app to curb child kidnappings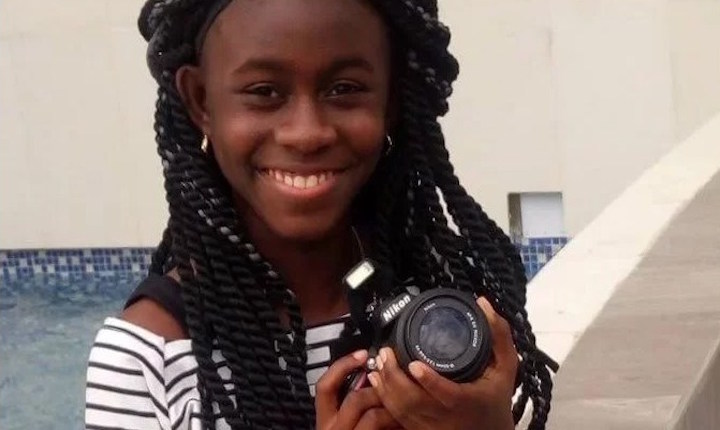 When you picture a computer programmer, you probably envision a nerdy fellow with a pocket protector. The field of computer programming is dominated by males, something many women work to change daily. You might be familiar with model Karlie Kloss, who started coding classes for girls, but here's a new name to learn – Tomisin Ogunnubi.
Coding Prodigy
Ogunnubi, a Nigerian teenager, learned to code computers at the ripe old age of 12. Her school, Vivian Fowler Memorial College for Girls, teaches computer technology skills through an Information and Communications Technology partnership with New Horizons Computer Learning Center.
Call her a prodigy or a virtuoso, but don't forget to add entrepreneur. She's 15 now and put her three years of experience coding to good use. She's helping other children and teens remain safe.
Children in Danger
In Africa, child kidnapping has become common. Many people read the newspapers stories recounting the kidnappings of young girls by groups like Boko Haram. Ogunnubi knows the dangers of being a child in Africa firsthand. She decided to put her talent to work to help change things.
"I was very conscious about security, thinking, there are different dangerous people," Ogunnubi said.
She released her first Android application, My Locator, in 2016. Her application helps track the child carrying the mobile device on which it's installed. The app not only tracks the "Current Location" of the child, it also lets the child, or their parents add a "Remembered Location," such as their home address or school. If the child gets lost, they can open the app and click "Remembered Location." That causes the app to link with Google Maps and spit out directions to guide the child to the safe location.
The third key aspect of the teen entrepreneur's first app alerts police and the child's family if they're threatened with harm. If someone approaches the child, they need only click the big "Alert" button on the app to directly contact the Lagos State Emergency Service at its 767 number, the equivalent of dialing 911 in the US. The app's emergency call transmits a help plea and the child's location when the call was made. Since a mobile device transmits the call, the location provided can be quite specific by using the cell device's GPS and the tower from which the call was made. That means the child need not describe their location for police to respond. That offers a key benefit for children unable to speak whether due to the person who approached them or a condition such as damaged vocal chords, autism or another medical condition.
Making a Career of IT
The free app has more than 1,000 downloads on Google Play. Its now 15-year-old developer started brainstorming new app ideas. Rather than rest on her laurels, she wants to continue developing applications.
She's already been interviewed by finance and technology news organizations and websites. They admitted being impressed by the teen's creative thinking and innovation. For Ogunnubi, what began as a single course, changed her future. After completing her first class and the application, My Locator, she chose to change her curriculum track at Vivian Fowler Memorial College for Girls. She's studying to become an IT professional, her course track in computer coding.
Technology and the link between grandma and granddaughter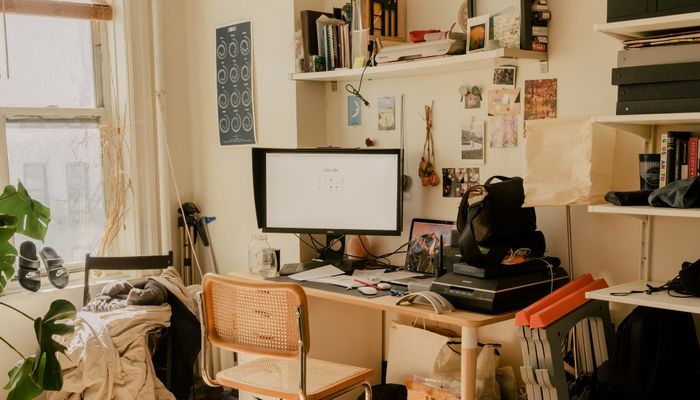 Quinn Hendershot lives in the Chicago suburbs. She has a grandmother that she grew close with after her father had a brain condition. Her grandmother came to live with her family in the States when Quinn was only 13 to offer her support and care. After having lived with her grandmother, Quinn became super close with her dear grandparent.
As Quinn grew older, she still maintained a strong link with her grandmother. In fact, when Quinn went off to graduate school she still continued to spend time with her grandmother when possible. Quinn enjoyed learning to cook with her grandmother and running errands with her since grandma wasn't able to drive.
Recently Quinn's grandma achieved a lifetime goal of building a home in Colombia. Quinn's grandma was born in Colombia and lived in the country until reaching the age of 17. Because of this, grandma still has a lot of contacts back in the home country. In building a home back in Colombia, grandma hoped to connect with her roots and reconnect with distant family.
Quinn has expained that her grandmother has fond memories of growing up on farmland with livestock like donkeys and poultry around. Quinn also notes the fact that it's much more affordable to build a home in Colombia than in the United States.
There's no doubt that Quinn Hendershot is happy for her grandmother's accomplishments. Quinn recognizes that after all this time, her grandmother finally gets to realize her dream. That doesn't mean that they don't miss one another!
It takes three different airline transfers to get from Quinn's home in Chicago to the home of her grandmother in Colombia. Nevertheless, grandma and granddaughter maintain a strong relationship.
Quinn says that she sends text messages to her grandmother almost every single day. She also sends pictures to her grandmother so that grandma can see what's going on in her life. Grandma likes to send Quinn pictures of her cat and dog, while Quinn likes to send pictures of the food she gets to eat to her grandmother. After all, a grandmother always scolds her granddaughter that she's not eating enough!
It's true that Quinn's grandmother doesn't have a great cell phone connection where she's living in Colombia. However, there are some great technologies available that make communication available and even convenient despite this. One product that is especially helpful to Quinn and her grandmother is Google Nest Hub. Google Nest Hub has a fantastic photo sharing feature. With this feature, people like Quinn Hendershot can upload all of their photos and send them to their family abroad.
Technology features like Google Nest Hub help bring family members closer to one another. According to Quinn, she can learn more about the everyday life of her beloved grandmother thanks to Google Nest Hub. This makes it easier to maintain a relationship with family members even if they are not living close by and cannot be spoken with one-on-one on a daily basis.