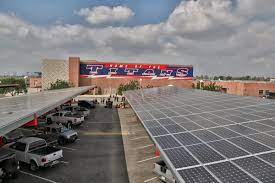 A Record Number of Schools Are Turning to Solar Power
A little more than three years ago, two solar power groups found that out of 130 thousand schools in the United States, only 3,750 were utilizing solar panels to generate electricity. However, since then that number has been continuously rising.
The "Brighter Future" report from the nonprofit organization Generation180 revealed that the number of US schools employing solar power increased to 8,400 at the end of 2021. These "solar schools" make up nearly 10 percent of public K-12 independent charter schools and serve over 6 million students throughout the United States.
Roughly 1,644 megawatts of solar energy have been installed in American schools since 2015. This is a significant milestone, as more and more schools are building new rooftop and ground-based solar arrays, advocating for community solar programs, and producing enough electricity to sell it back to their communities.
California leads the pack in terms of both the number of solar schools and solar capacity. Additional states are making great strides in this area, with Washington state's solar capacity growing more than eightfold between 2019 and 2021. At the same time, Arkansas, Wisconsin, Illinois, and Virginia at minimum doubled their installed solar capacities.
According to Tish Tablan, the lead author of the report, much of this growth is due to third-party financing models such as power purchase agreements (PPAs). With these types of contracts, developers agree to pay for solar panels and their operation while schools purchase the electric output from them at a set price for an allotted time. This benefits developers because they are able use federal tax credits and receive a stable source income.
The Generation180 report finds that federal Title I Schoolwide Program funding has been crucial for solar expansion beyond affluent school districts. As of 2021, 47 percent of public schools that have solar power are eligible for this type of funding, which implies that roughly 40 percent of their student population comes from low-income households.
At Denver Public Schools in Colorado, PPAs with various solar developers have helped the school district install 9 megawatts of solar capacity at 50 schools. Out of those 50 schools, 21 of them utilize Title I Schoolwide Program. As a result of these efforts, high emissions are down 2175 cars' worth annually.
Denver Public Schools are using solar arrays to educate students about renewable energy and providing them with early job training for aspiring electrical engineers.
According to Generation180, although strides have been made, there is still a long way to go. Only 10 percent of U.S schools currently use solar panels, which is an abysmal amount considering the rate of climate change and how crucial it is for to find sustainable energy sources. If every school building in the United States switched to solar power, 60 million metric tons of carbon dioxide emissions each year would be eliminated. That's equivalent to getting rid of 16 coal-fired power plants' worth of climate pollution yearly.
The enactment of additional PPAs could help significantly move things forward, and this footage could especially be relevant in reversing policies that restrict third-party financing options in southern states. Furthermore, last year's Bipartisan Infrastructure Law – as well as this year's Inflation Reduction Act – both included federal funding (in hundreds of millions of dollars) for grants to upgrade schools' energy systems and lessen their climate pollution. There is also an expanded tax credit included to help offset the solar and battery storage projects' costs.
Riker's Island Might Get an Enviro-Positive Facelift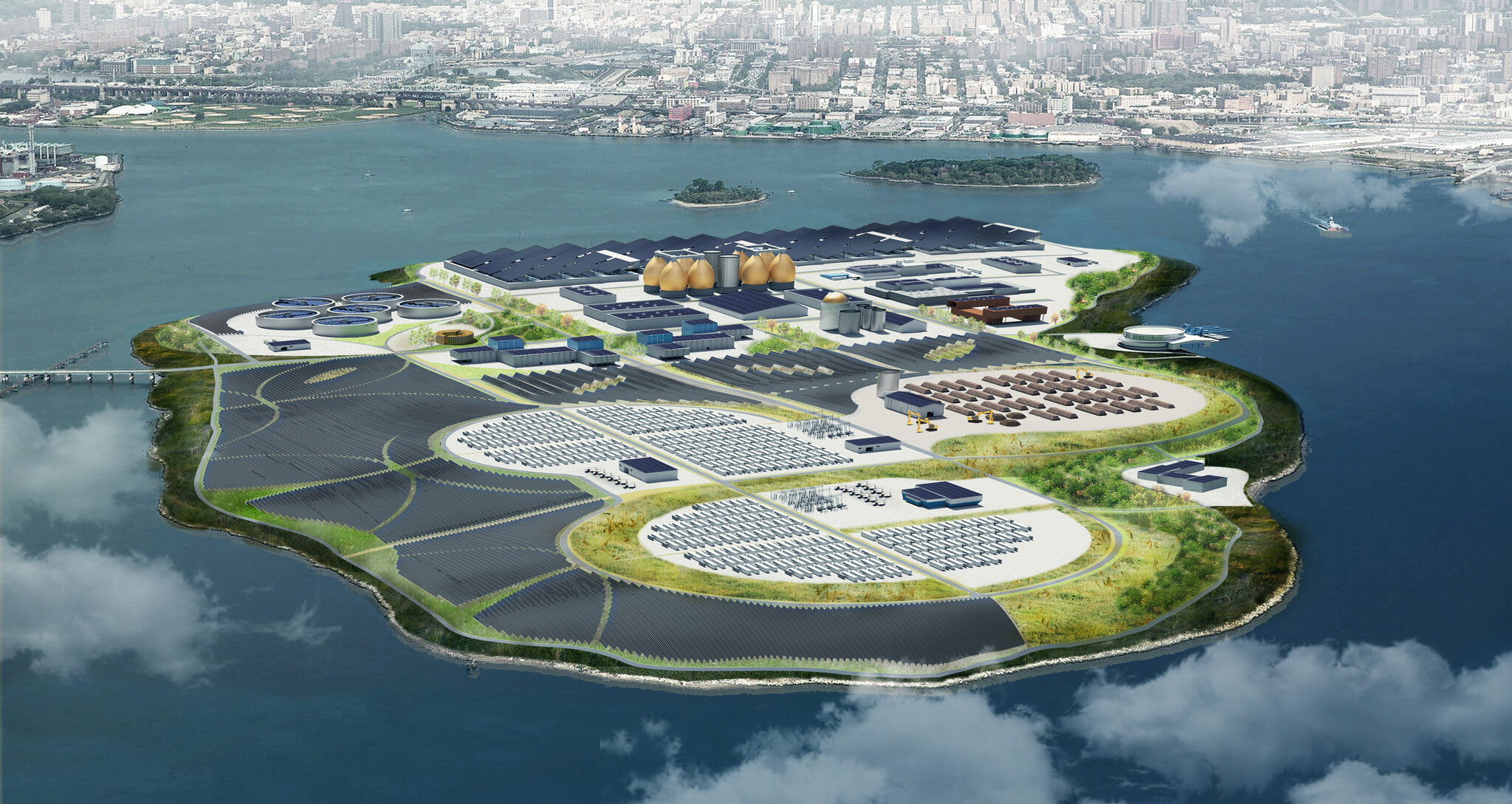 Getting sent to Riker's Island was like a criminal's bad luck ending in a Batman movie. For decades, the location has been the New York City prison for the worst of the worst, including much of organized crime too dangerous to be held anywhere else. Being sent "up the river" literally meant spending a good chunk of one's life on Riker's Island as an inmate.
Today, however, the same dreaded location is being planned for a major makeover. Instead of more jail cells and prisons, Riker's Island is getting bounced around as the new home for a green energy hub, literally. Some of the plans project that the location could produce enough power to juice up at least 45,000 homes on a regular basis. While all this project is basically conceptual ideas, it's part of a bigger movement to finally do away with New York City's reliance on gas-burning energy.
Riker's Island itself was put on the path of decommission and shutdown last year. By 2027, the once infamous destination will no longer be home to the City's worst criminals. Instead, with the prisoners remaining moved elsewhere, the Island is instead expected to have its own version of real estate plastic surgery.
Location-wise, Riker's is actually in a very good spot. It's within the overall immediate range of one of the busiest airports in the country, La Guardia. The Island itself is extremely solid and more than capable of handling heavy infrastructure without worry or sinking. The combination makes the Island ideal for a power generating plant that could conceivably put out some 275 megawatts of energy as well as storage six times that size. And in doing so, that same plant could eliminate the current five gas-fired plants the City relies on for major energy production.
Of course, a good thing can't be understated. In addition to an energy production plan, the planning team determined there is also enough room on Riker's Island to operate a new wastewater facility. Instead of being the location where the human trash is sent for prison time, the Island would be ideally the place where trash is made good and useful again, at least in terms of wastewater. The Island is so big, it could could handle facilities replacing old systems both in the Bronx as well as Queens and Randall Island.
In a nutshell, the closure and repurposing of Riker's Island is a bit of a godsend for the City administration in terms of future infrastructure asset-siting. Instead of having to struggle with eminent domain procedures on existing property, including tear-down of dense property mid-city, the City management could instead work with practically a clean slate on the Island.