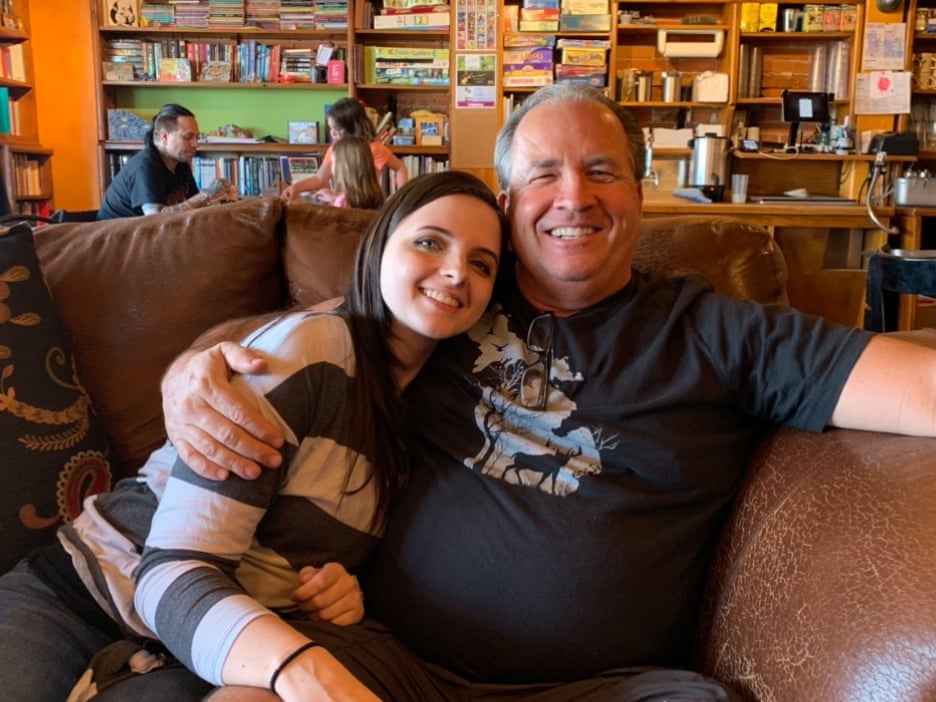 A Pandemic, a Tweet, Costco, and a Dream Job
No one knows yet why or how a post becomes viral, but when it does that communication moves across social media like a hurricane, gaining speed and strength as it is shared exponentially by readers. That was the case with one particular post by a daughter who felt bad about the career stump her father was in and wanted to help.
Rebecca Mix is like any teenager today, active on social media and posting anything that matters online to share, get reactions and interact. In the meantime, however, her father, Jeff, was dealing with the economic reaction to COVID, particularly in the pandemic's impact on companies forced to lay off employees because of reduced contact and customer inflow in facilities. That put Jeff in the situation of needing to find work somewhere else at a time when everyone else was suddenly in the same boat. It wasn't a pretty picture in the summer of 2020. Of course, Jeff Mix had his preference if he could choose; he wanted a job that had him moving versus sitting, had decent pay, and involved helping people. The last one was a tall order given the pandemic restrictions and social distancing.
Unfortunately, Jeff was also in the classic category of being an older worker, needing to work still versus retire, and taking care of dependents, namely his family. So not working was out of the question; he had to find something to fill the gap. And, if it was going to be a good spot, he wanted to work at Costco, the grocery warehouse and consumer retail venue that first coined the phrase, "big box store."
Jeff liked their culture, the hours, and the in-person feel of the business. The culture matches the way he thought a business should run as well as how it dealt with its staff. But, he hadn't been job-hunting in a long time and the market was very different in 2021. So, Jeff leaned on his daughter, Rebecca, for pointers.
Rebecca, in the meantime, narrated the whole issue on her Twitter account and then moved on. She thought it was a giggle to have her father working at Costco at the time. However, the thing about posting something on the Internet is that it stays there. And it also becomes public. So, among the thousands of readers who could possibly read Rebecca's post, it turned out the CEO of Costco, Craig Jelinek, got tipped off by active internal screening on posts about Costco, and he read Rebecca's post. With a few notes or calls, Jelinek arranged for a job interview for Jeff in Michigan via one of the local store managers there. That set the ball in motion.
Rebecca was contacted by one of the managers via her Facebook account and was told it started with her earlier Tweet. In mid-May 2021, Rebecca found herself going bananas trying to get a hold of her dad and make him understand the significance of the digital reach-out, specifically for him. Jeff thought the whole thing was great, but he was also an experienced worker and kept reserved in terms of anything coming of the matter. He was well aware companies do things at times just for goodwill on the marketing side, and then nothing really happens in practice. Jeff met with the local store manager, discussed job potentials, noted there was no mention of the social media posting, and then he left the interview without an offer. From Jeff's perspective, it was over, maybe just going through the motions.
Then, Jeff got a call. He scored well in the second interview and was hired. Now he could be excited, and Jeff zapped a photo of his new Costco employee badge to his daughter when it was finalized and real. And, the job was what Jeff wanted; he got to mix with people, he was in a store culture he liked, he was on his feet a lot, and the job had good promise and pay for its role. All in all, it was a bit of karma coming back to Jeff and his family after a rough year and losses to COVID. So, the job hire was a huge blessing, and he has a new nickname now at work – the Twitter Guy.
A 47-Year Late Library Book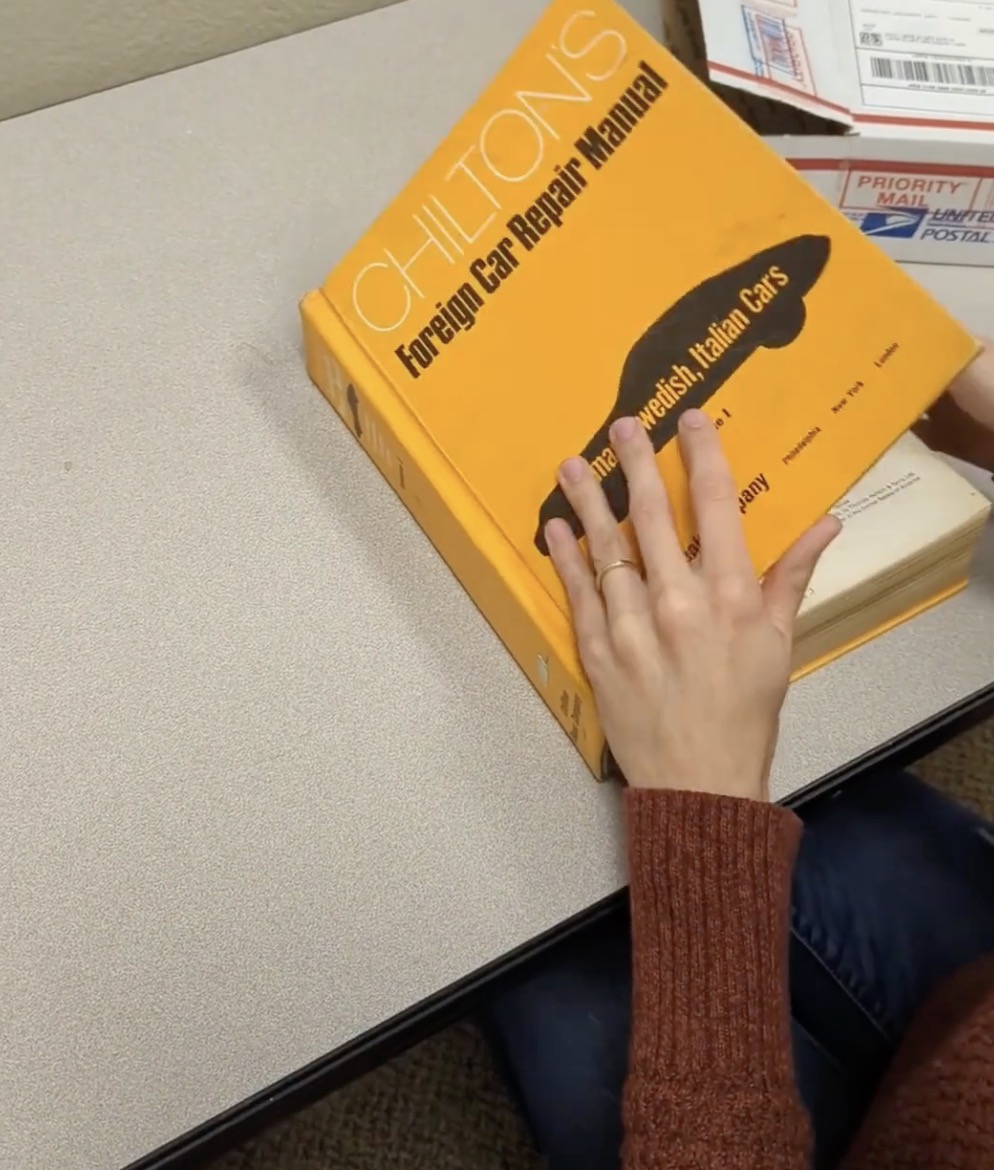 If you've ever had a late book due back to a library, then you know it comes with penalty. In most cases, that penalty is a fine. Sometimes the staff will waive the charge simply because the book was returned, but not always. In the case of a Minnesota book, however, the fact that it was due some 47 years ago might have scared off the borrower from returning it for almost half a century.
The particular missing book was finally returned this year, in 2022, after being absent for the same amount of time. The returnee signed the explanation with the book anonymously, which might have been a good thing if the library folks wanted to pursue a hefty fine reward on it. Additionally, the book came back in the mail, pretty much avoiding any personal contact, visual siting or interaction with grumpy librarians as well.
The particular book in question was a mechanic's guide, namely, Chilton's Foreign Car Repair Manual. The original checkout was back in 1975 and it never surfaced again until this year on the return. Inside the book, once unpackaged, was an apology as well as the original borrower's reasoning for why it took so long to get the book back.
As the writer explained, he had originally borrowed the book to understand how to do some technical work on a German vehicle. What he didn't realize at the time, however, was that the borrower was going to end up moving out of town shortly after. Along with all his other belongings, the book got packed up. However, it was never unpacked or returned. According to his explanation, the book only showed up again while going through some old boxes in a trunk.
The writer noted he was well aware the overdue penalty was likely huge if calculated mathematically and without any offset. And, the implication was also included that he wasn't able to pay for it either. That said, the writer did provide a donation along with the book return. So, the fee was waived by the library staff. Staff noted penalties were stopped years ago, so there is now only a replacement fee if a book is permanently lost or damaged. However, like true librarians, their focus was only on the return of the missing book. Having it back was more than enough of a solution and a good ending to the story.