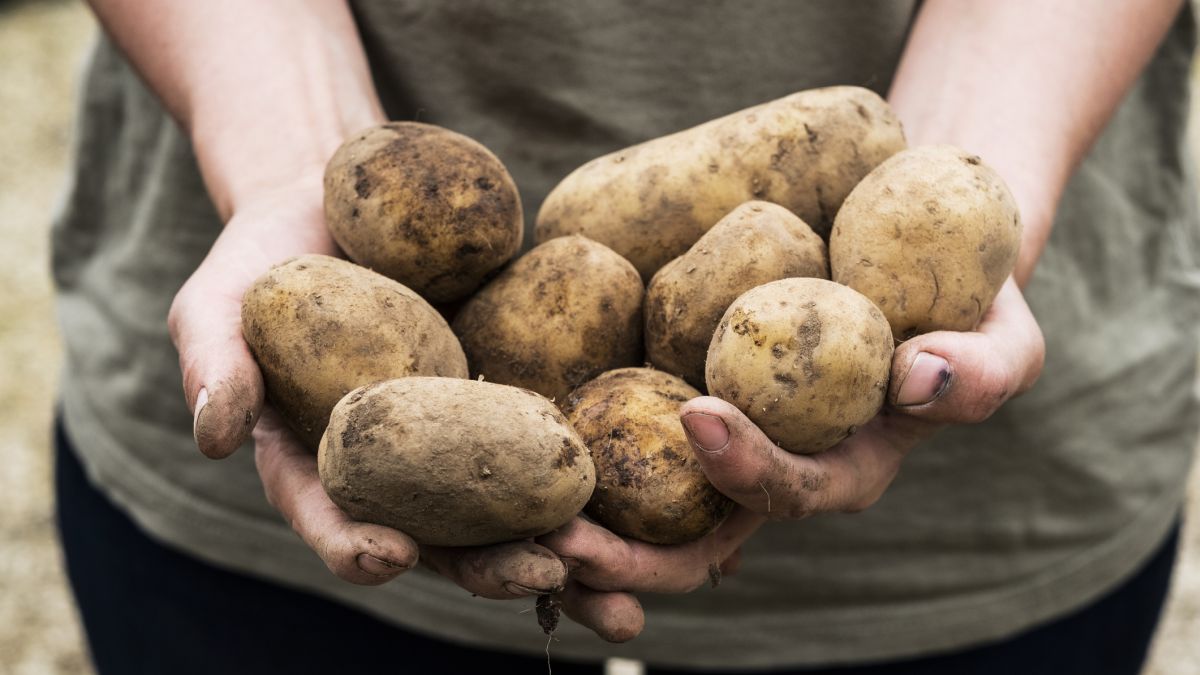 A New Antibiotic Found in Diseased Potatoes Protects Plants & Humans From Fungal Infections
Antibiotic resistance is a major public health concern. As resistance develops to existing antibiotics, we are losing our ability to effectively treat common infections. Antibiotic resistance is also a problem for agriculture. As farmers overuse antibiotics to promote growth in livestock and protect crops from disease, resistant bacteria are developing that could ultimately jeopardize the food supply. The solution to this problem lies in developing new antibiotics.
Researchers in Europe have discovered a new antibiotic that could help to combat the growing threat of drug-resistant infections. The antibiotic, called solanimycin, is produced by bacteria found in diseased potatoes. In laboratory tests, solanimycin was found to be effective against a variety of fungal infections.
The recent discovery is just the latest example of the potential for therapeutic microbes to be found in soil. This find could lead to even more success in searching for new compounds among plant-based microorganisms.
"We have to explore more expansively across microbial populations," said one of the study's authors, Dr. Rita Monson, a microbiologist at the University of Cambridge,
Dickeya solani, the bacteria being studied, was discovered more than 15 years ago. Another antibiotic called oocydin A came from this same bacteria and proved successful in fighting various plant diseases. Furthermore, by sequencing the bacterium's genome, other hidden antibiotic compounds were found within its background. When they switched off the genes responsible for producing oocydin A and put the bacteria in an acidic environment like that of a potato – it would activate genes to create solanimycin.
"Solanimycin appears to work by terminating other fungi and giving the bacteria a competitive edge. However, it is only effective if the potato carries the infection," said Monson.
Solanimycin has a wide range of antimicrobial activity, making it an effective treatment for both bacterial and fungal infections. In addition, solanimycin may be effective against Candida albicans, a yeast that is naturally present in our bodies. If left unchecked, this yeast can cause dangerous infections.
Monson is partnering with chemists to study solanimycin's molecular structure in order to discover more about the compound and eventually test it on plant and animal models.
Riker's Island Might Get an Enviro-Positive Facelift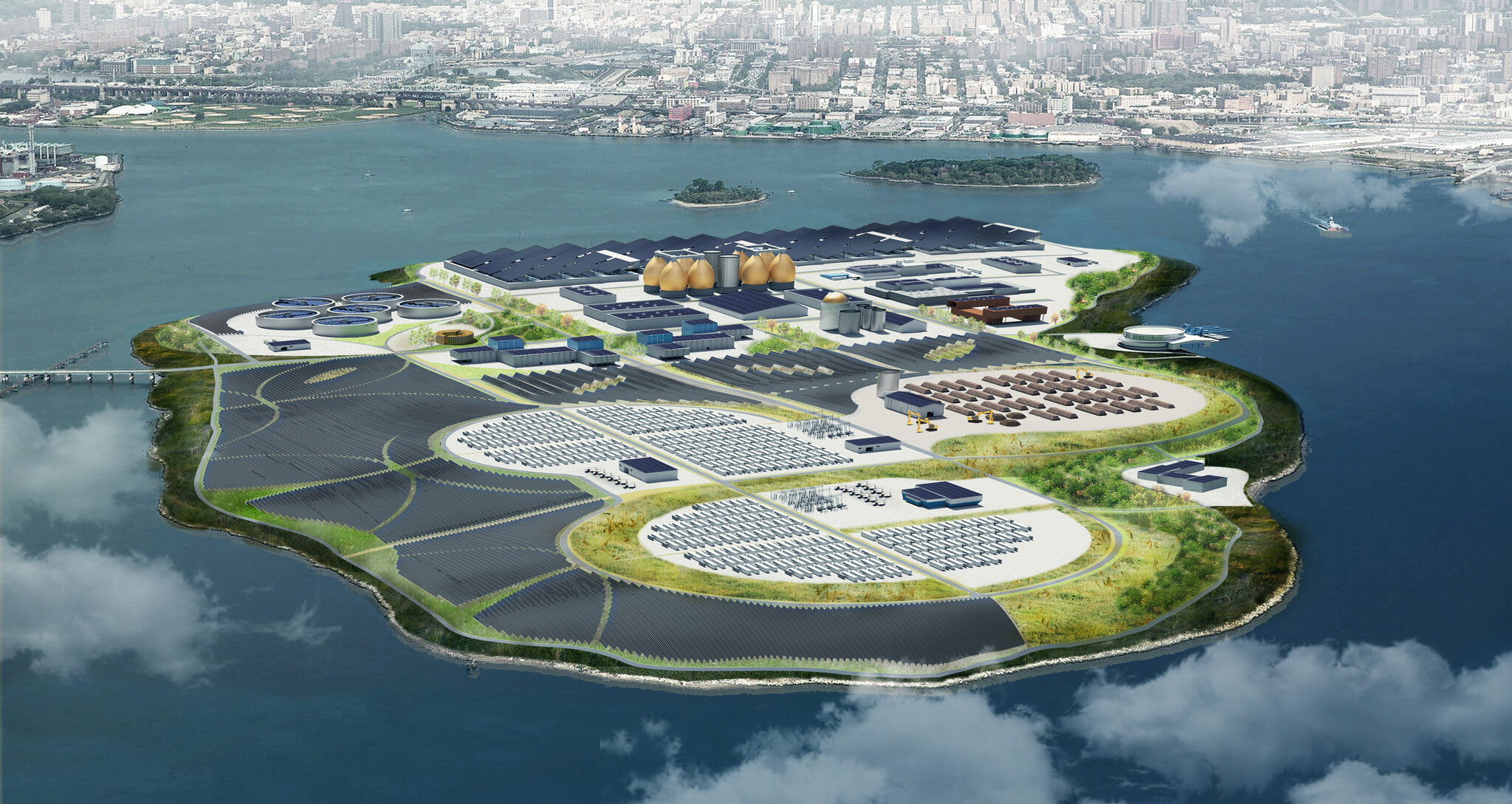 Getting sent to Riker's Island was like a criminal's bad luck ending in a Batman movie. For decades, the location has been the New York City prison for the worst of the worst, including much of organized crime too dangerous to be held anywhere else. Being sent "up the river" literally meant spending a good chunk of one's life on Riker's Island as an inmate.
Today, however, the same dreaded location is being planned for a major makeover. Instead of more jail cells and prisons, Riker's Island is getting bounced around as the new home for a green energy hub, literally. Some of the plans project that the location could produce enough power to juice up at least 45,000 homes on a regular basis. While all this project is basically conceptual ideas, it's part of a bigger movement to finally do away with New York City's reliance on gas-burning energy.
Riker's Island itself was put on the path of decommission and shutdown last year. By 2027, the once infamous destination will no longer be home to the City's worst criminals. Instead, with the prisoners remaining moved elsewhere, the Island is instead expected to have its own version of real estate plastic surgery.
Location-wise, Riker's is actually in a very good spot. It's within the overall immediate range of one of the busiest airports in the country, La Guardia. The Island itself is extremely solid and more than capable of handling heavy infrastructure without worry or sinking. The combination makes the Island ideal for a power generating plant that could conceivably put out some 275 megawatts of energy as well as storage six times that size. And in doing so, that same plant could eliminate the current five gas-fired plants the City relies on for major energy production.
Of course, a good thing can't be understated. In addition to an energy production plan, the planning team determined there is also enough room on Riker's Island to operate a new wastewater facility. Instead of being the location where the human trash is sent for prison time, the Island would be ideally the place where trash is made good and useful again, at least in terms of wastewater. The Island is so big, it could could handle facilities replacing old systems both in the Bronx as well as Queens and Randall Island.
In a nutshell, the closure and repurposing of Riker's Island is a bit of a godsend for the City administration in terms of future infrastructure asset-siting. Instead of having to struggle with eminent domain procedures on existing property, including tear-down of dense property mid-city, the City management could instead work with practically a clean slate on the Island.