A Hug Between Father and Son on the Ice is a Shining Example for us All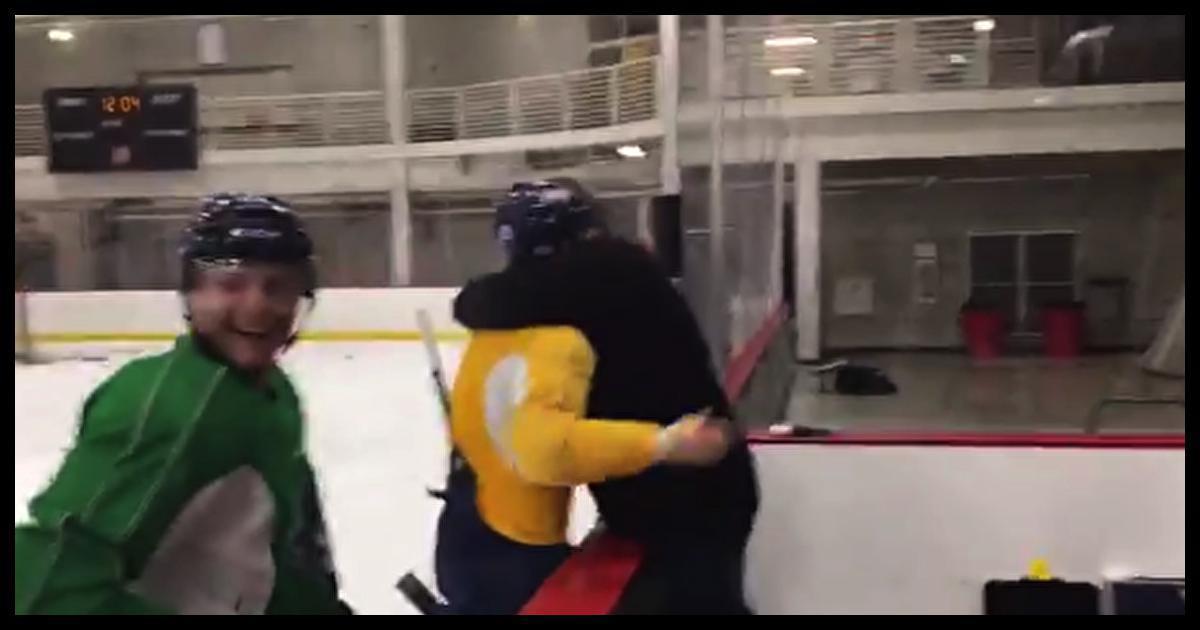 Without a doubt, dads are known for being a bit stingy with their affection. Their sons often take after this, thinking that it is somehow less manly to show affection. Fortunately, all of this changed in one shining moment on the hockey ice. There was an older journeyman hockey player, one who had spent time with a variety of teams and had never been seen as a star, who had a dream to play for the United States Olympic Hockey Team. Typically, these spots are reserved for the top stars in the National Hockey League or the NHL; however, the team decided to go a different route. They announced that they would not allow players who are currently rostered on an NHL team to compete for spots on the Olympic Team. This allowed other people, like the young man in this story, to have a shot at his dream.
While this player had played in the NHL in the past, he was not currently on an NHL roster. He was frequently signed only when other players were cut or traded. Right now, he plays in the American Hockley League, often shortened to the AHL, which is similar to the minor leagues of the AHL. While he had represented the USA in the World Championships in the past, he knew that making the Olympic Team would be a much bigger leap. He had this opportunity to make his dreams come true and he wanted to take full advantage of it.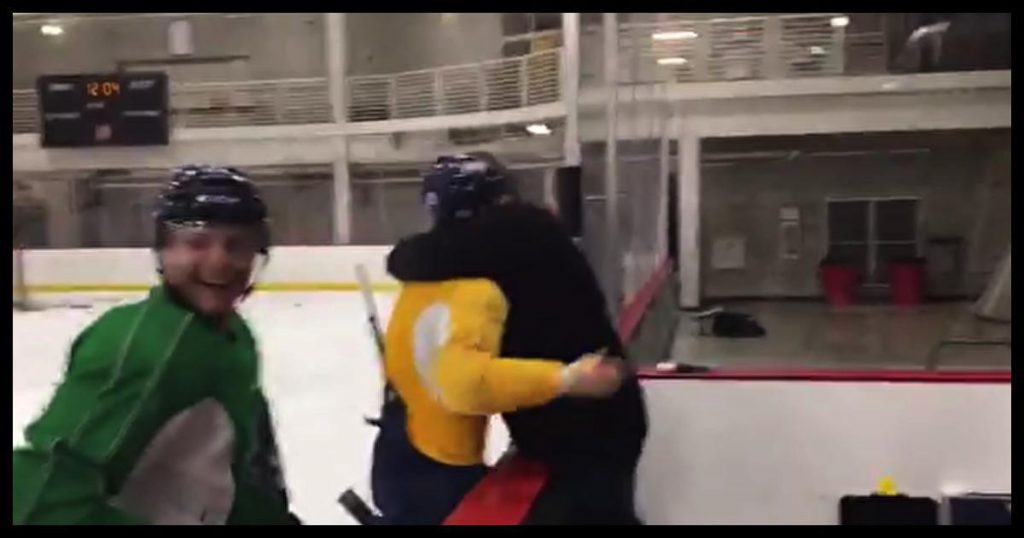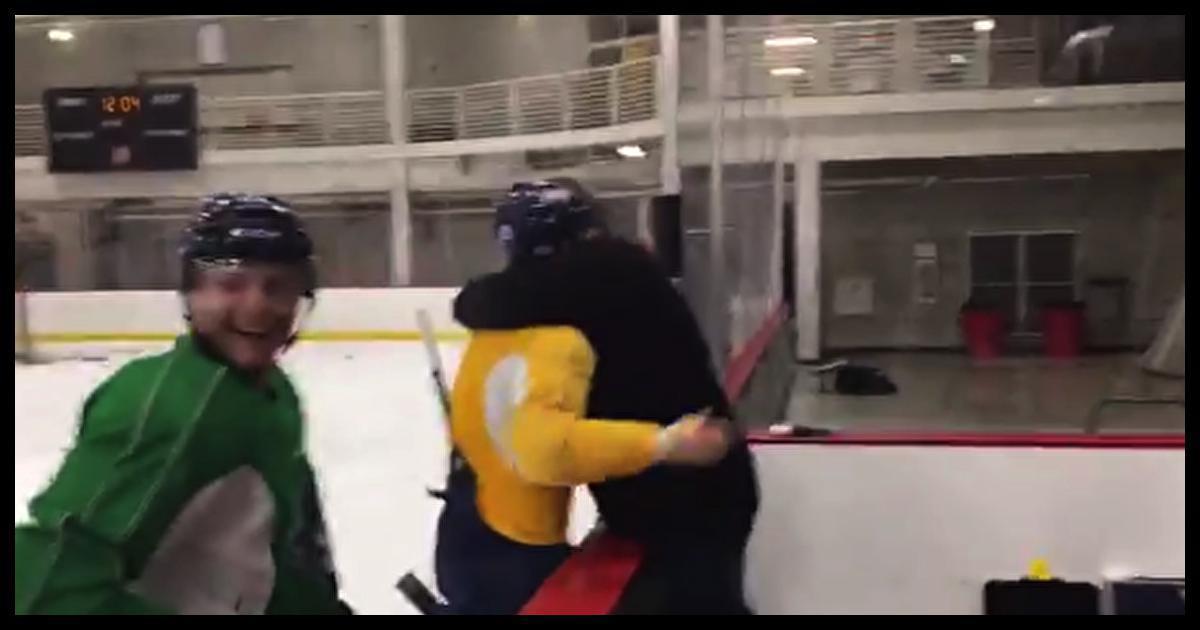 He was invited to try out for the team and underwent an intense evaluation filled with numerous tests, competitions, and other evaluations as the team managers tried to figure out how to make the best team they possibly could out of the people who were placed in front of them. In the end, when the managers selected the Olympic Team, this man found that his name was on the list. He was beside himself. He was shocked. He couldn't believe that his dream had finally come true. At the same time, there was one other person who was going to be able to understand the flurry of emotions that were going to rise to the surface. That person was his father.
There were cameras nearby that filmed the moment when this person's dad got the news that his son was going to be on the US Men's Hockey Team. The dad was seen visibly swelling with pride for his son and he wrapped his son in a giant hug. All of the other teammates could be seen cheering. This was a rare moment when a dad showed unbridled pride and enthusiasm for his son's accomplishments. It serves as a reminder to us all that dads can show emotions in front of, and for, their sons as well. While society has taught men to be "manly" and hold in their emotions, this is a sign that something needs to change. Studies have shown that kids of all ages can benefit from love and affection from their parents, including when it is displayed outwardly as it was in this case. It is perfectly fine for fathers to hug and kiss their sons. It is even fine in hockey, where the sport has a reputation for being very physical and, at times, openly violent. If a father can show affection for his son in this arena, then it should be fine anywhere else as well. Everyone can benefit from the lessons taught in this heartwarming video between father and son.
Too Shallow for Swimming With Sharks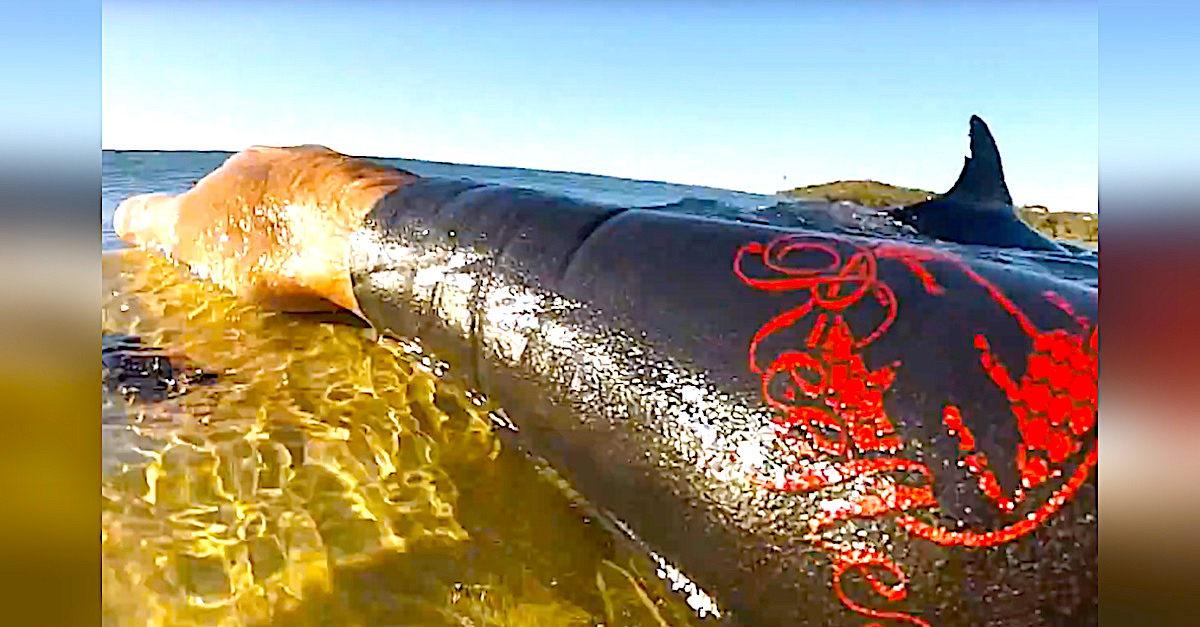 University of Florida student Stefani Luke loved the ocean. She lived to be on the water. She was given a surfboard when she was in high school, but growing up in Ft. Lauderdale didn't offer her much opportunity to ride any exciting waves. Going to college in Gainesville, Florida would provide her with a chance to take weekend trips to the popular beach town, St. Augustine to check out some waves.
One stormy Tuesday, Stefani and some friends heard the news about coastal swells reaching up to five feet. They loaded up their boards and began a caravan. There were 11 kids but only 8 surfboards. She was excited to finally have the chance to use her board on some real waves, but she was also very aware of sharks. She was a biology major, recently working as an intern at the US Fish and Wildlife Service. Most of her work there was done in a lab or in area rivers. The biggest risk at her job had been alligators.
Stefani's love of the ocean and interest in fisheries compelled her to stay abreast of shark activity along the east coast. She knew that in 2019, reports of shark attacks, either provoked or unprovoked, reached nearly 150.
The kids arrived at the beach, ready for some refreshing water and salty air. Today was a day to enjoy a day out of school. They unloaded the boards from their roof racks. Stefani waxed her beloved board alongside her good friends. Since there were more kids there than boards, Stefani offered her board up to a friend to try first. She figured she'd just do a little body surfing to warm up her muscles before fully engaging on her board.
The waves were slightly disappointing. The stories they'd heard about giant waves were exaggerated, topping out at maybe three feet. She swam into the surf and waited. She thought she was a good distance from the surfers with boards. The water was a little colder than expected, and she hadn't brought her wet suit. She swam parallel to the shore for a bit, to warm up. She ended up swimming close to her friend who'd borrowed her board. She waited in the line up, just beyond the breaking point of the waves. She was ready to body surf and catch some waves.
The waves were coming in sets of four. She took the first in a set. It picked her up and she swam with it. As she glided in toward the shore she saw the dark shadow of what she knew was a shark. Everyone knows that you don't panic when you see a shark. You don't thrash around in the water. You don't show signs of distress that signal to a shark that you're easy prey. She forgot all that. All Stefani could think was "I don't want to get eaten by a shark today!" She swam for her life. She swam fast, and probably a little crazy.
The realization of her frenzy made her calm down slightly. She dropped the panicky swimming. She stopped swimming to realize that she was only in about a foot of water! She felt very silly, probably looking like a fool to anyone who might've seen this spectacle.
She stood in the water to see her friend that had borrowed her board. Her friend asked with excitement, "Did you see that shark?!" Stefani acknowledged that she had in fact seen it. Her friend offered her the board back. Stefani declined, "No thanks. I like my legs. I like walking". It was at that moment that Stefani gave her board away. She was done surfing and never tried it again.