$5 Mystery Box Contains Once In A Lifetime Treasures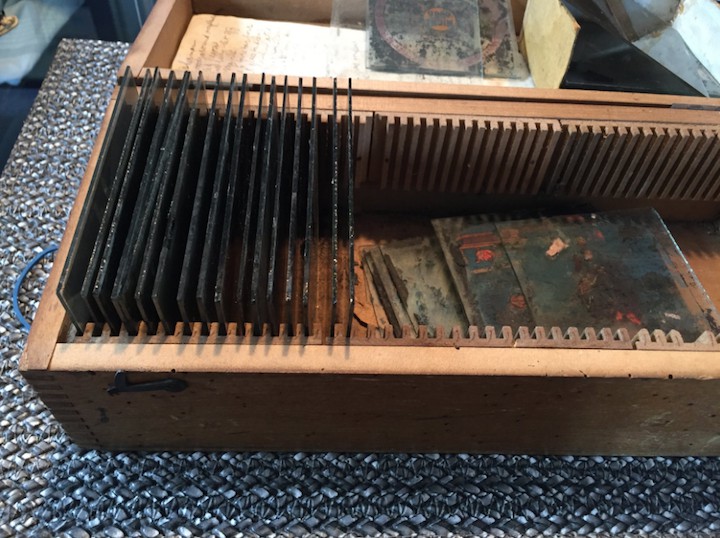 Old, battered photographic plates in a worn out chest mean little to the average individual. Greg Pack, however, is not an ordinary person. He once worked in the print industry, which is he knew what to do with the photographic plates that he found in a mystery box that cost him $5 at a local antique sale.
"I used to work with negatives and these looked quite good," Greg revealed to the media when asked about the seemingly depleted photos. In any other time, negatives in such damaged shape would not be recoverable. This, however, is the digital age where the impossible is feasible. So Greg, with the help of his son Scott, brought old pictures to life.
Pack first took pictures of the worn negatives on his phone. He then transferred the candids to Photoshop where the magic began. Greg's expertise was used in such a way that he was able to turn the negatives into positives. Modern technology essentially rekindled the past for all of the world to see.
Dozens of Greg's social media followers let their imaginations run wild after viewing the restored images. Twitter users even went so far as to help Greg and his son determine just how old the pictures could have been. Many agreed that the candids had to have been at least 100 years aged.
"Could have been holiday photographs," Scott asked his 129,000 Twitter fans.
Wanting to find out more about the family led to the final date of the photos being taken during the year of 1918. "For me, it's the fact that these glass negatives have been in that box for over 100 years," Greg revealed to media. "The original photos from those negatives probably don't exist anymore," he added.
The original photos may not exist anymore, but the Photoshopped features are certainly beautiful. "When I turned the negatives to a positive image and looked at their faces, that was bringing those people and that day in their lives back to life for me," Greg revealed. "Those seconds of exposure to the camera lens 100 years ago now visible again, and it seems to have captured the imagination of 20 million people."
Twenty million people can rave about pictures that take them back to a time where things were more simple. Imagine a life where photo sessions in the backyard of your home were calendar events and the only people who saw them were close family members. Now, taking selfies is the norm of every person who owns a smartphone.
Greg and his son certainly discovered immeasurable treasures in a $5 antique box. It is amazing how technology aided in the process of bringing the past back to life.
Elementary Students In New York Are Overjoyed When They Receive This Touching Gift!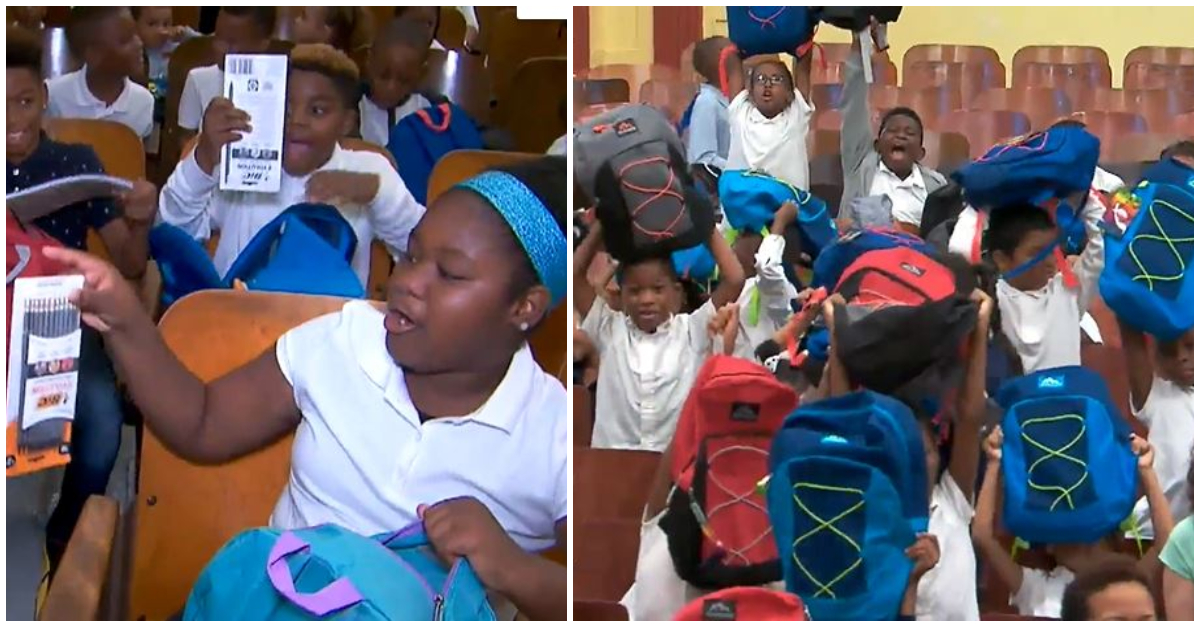 Do you remember what it was like waking up early for school, only to find that you didn't have the right supplies to get through the day? The unfortunate truth is, many children live in this state of being throughout their entire childhood. Whether due to neglect or merely lack of income, students go to school every day without the supplies that they need to get the education that will prepare them for life. Fortunately, there are great people out there working to turn the situation around. Our story begins at the P.S. 52 Elementary School in Queens, New York where the entire student body was gifted with a touching and emotional gift.
The Kids in Need Foundation is a charitable group that operates with one goal in mind, to make sure that all children have what they need in order to succeed in the classroom. This nationally recognized charity made headlines when they showed up at P.S. 52 Elementary School in Queens with a gift for the students that had assembled in the auditorium. As the children waited on the edge of their seats, the foundation arrived with brand new, high-quality backpacks, filled to the brim with important school supplies. Each child was given a bag and the corresponding supplies to have, take home, and use as they work through their courses.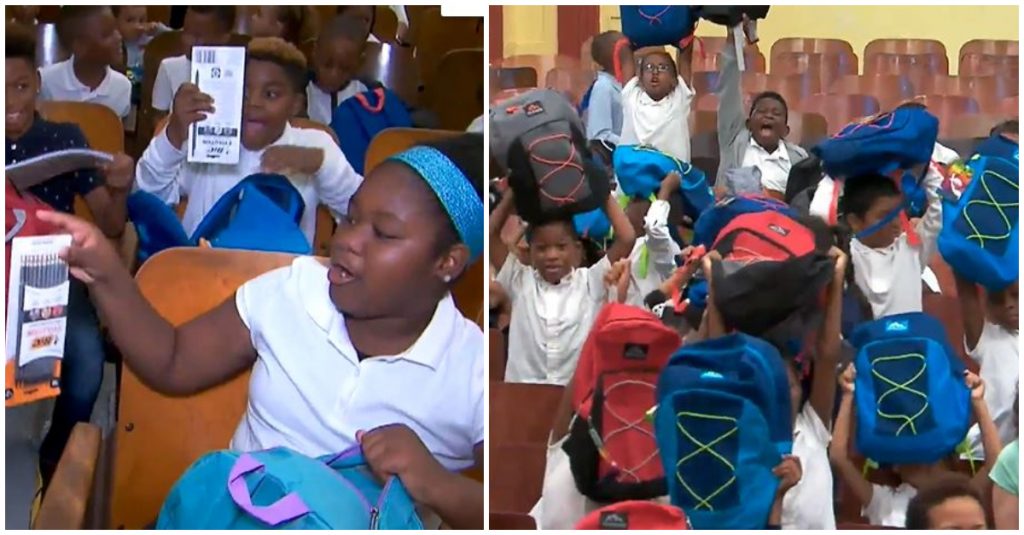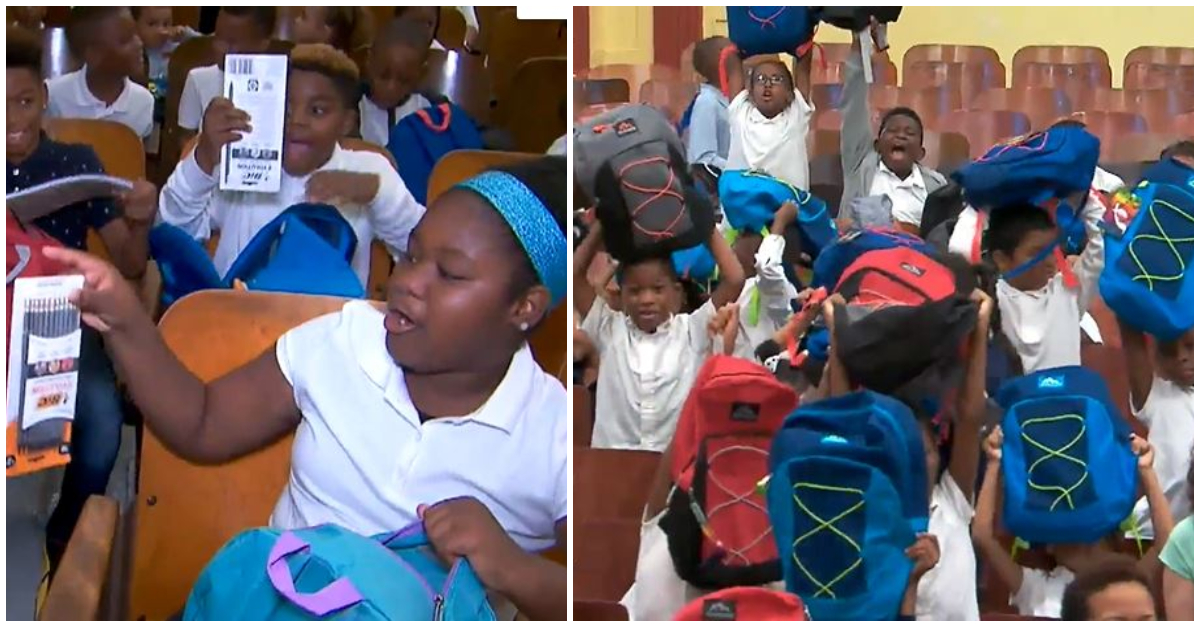 When the students were handed their bags, they were beaming with joy. When the young students began to dig through the bags, they started laughing, cheering, and shouting with joy. While most people can take school supplies for granted, that isn't a luxury that everyone can afford. There is nothing more heartbreaking for a teacher or parent than to see a child without the tools that they need in order to prepare for the future.
The Kids in Need Foundation has a mission statement of supplying many of the 15 million kids who currently live in abject poverty. More than just a bag or a set of binders, the school supplies that the Kids in Need Foundation hand out can dramatically improve the lives of the children that they are helping. In fact, studies have routinely shown that when students have their own school supplies, there are a number of direct benefits. Among the many benefits of a well-prepared student are improved self-esteem, a better attitude toward school, and improved behavior and engagement while in the classroom. Of course, prepared students also score higher marks on their homework and exams.
Last year alone, more than 200,000 teachers came together to supply six million students from poverty challenged communities. The Foundation has been operating for more than 23 years, and they have, thus far, donated more than $1 billion worth of supplies to children who would have had no other recourse for their school preparation.