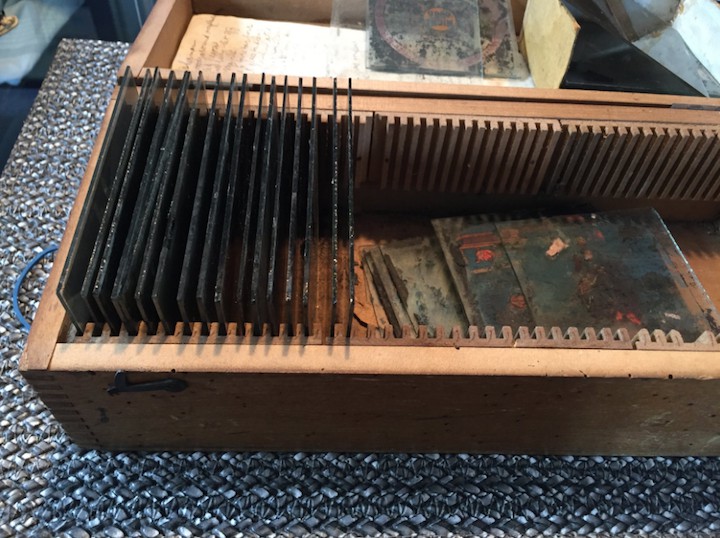 $5 Mystery Box Contains Once In A Lifetime Treasures
Old, battered photographic plates in a worn out chest mean little to the average individual. Greg Pack, however, is not an ordinary person. He once worked in the print industry, which is he knew what to do with the photographic plates that he found in a mystery box that cost him $5 at a local antique sale.
"I used to work with negatives and these looked quite good," Greg revealed to the media when asked about the seemingly depleted photos. In any other time, negatives in such damaged shape would not be recoverable. This, however, is the digital age where the impossible is feasible. So Greg, with the help of his son Scott, brought old pictures to life.
Pack first took pictures of the worn negatives on his phone. He then transferred the candids to Photoshop where the magic began. Greg's expertise was used in such a way that he was able to turn the negatives into positives. Modern technology essentially rekindled the past for all of the world to see.
Dozens of Greg's social media followers let their imaginations run wild after viewing the restored images. Twitter users even went so far as to help Greg and his son determine just how old the pictures could have been. Many agreed that the candids had to have been at least 100 years aged.
"Could have been holiday photographs," Scott asked his 129,000 Twitter fans.
Wanting to find out more about the family led to the final date of the photos being taken during the year of 1918. "For me, it's the fact that these glass negatives have been in that box for over 100 years," Greg revealed to media. "The original photos from those negatives probably don't exist anymore," he added.
The original photos may not exist anymore, but the Photoshopped features are certainly beautiful. "When I turned the negatives to a positive image and looked at their faces, that was bringing those people and that day in their lives back to life for me," Greg revealed. "Those seconds of exposure to the camera lens 100 years ago now visible again, and it seems to have captured the imagination of 20 million people."
Twenty million people can rave about pictures that take them back to a time where things were more simple. Imagine a life where photo sessions in the backyard of your home were calendar events and the only people who saw them were close family members. Now, taking selfies is the norm of every person who owns a smartphone.
Greg and his son certainly discovered immeasurable treasures in a $5 antique box. It is amazing how technology aided in the process of bringing the past back to life.
Wesley Chapel Local Is 'Heading to Hollywood' in 'American Idol' Stint!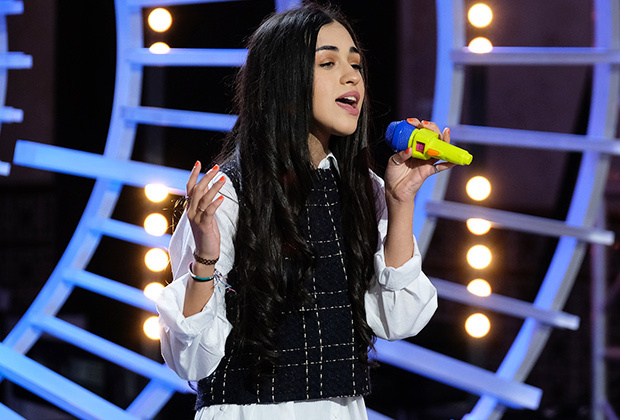 Do you remember where you were when the first episode of American Idol aired on Fox in 2002? While the platform may seem a little dated at this point in time, with more singing shows than aspiring singers it feels like, the program offered singers the chance to change their lives in front of a huge audience of American voters. Now 19 seasons later, performers like young Alanis Sophia are getting the chance to strike out for Hollywood for the opportunity to become America's next idol.
The most recent name that has everyone talking is young Alanis Sophia, a contestant from Wesley Chapel, Florida, who was named after the famous singer, Alanis Morissette. Sophia appeared on the program in late February to raucous applause from the star-studded cast of judges, including glowing praise from Katy Perry herself!
Alanis Sophia Sets Sights on Stardom
For Alanis Sophia, appearing on American Idol in 2021 was all about making the most of a second opportunity. Still just 19-years-old, Alanis wasn't even born when American Idol began airing. Originally staking her claim to the music scene at the age of 11, Alanis would appear on and land second place in the Spanish-language iteration of The Voice, titled La Voz.
After coming so close to tasting victory, Alanis would focus on curating her skills while plying forward with her work at school. Sophia would attend Pasco School and graduate from the institution in 2019, paving the way for Sophia to focus entirely on improving her skills and preparing for a second chance at Idol-fame when the program returned to Florida in 2021.
Upon arriving at the show, Sophia would get her chance to perform in front of Lionel Ritchie, Katy Perry, and country musician Luke Bryan. A visibly confident Sophia would explain to the judges that she had been gifted an American Idol microphone as a child and that she had clung to the hope of 'going to Hollywood' ever since. Sophia also explained to the judges that American Idol would operate as a bonding point between Sophia and her mother, often pointing to how music helped them during tough times back in Puerto Rico.
The Performance of a Lifetime
After explaining a bit about her story, Alanis would set forth with her own rendition of Anyone by the esteemed and incredibly talented Demi Lovato. Sophia kept the gifted American Idol microphone in her hand throughout the touching rendition, bringing smiles to the face of Katy, Luke, and Lionel. By the time the song had ended, it was clear that Sophia had won over not just a single judge, but all of the judges.
Katy Perry would open up the discussion regarding Sophia with instantaneous effusive praise saying, "She is the best we've seen today." Such high praise from one of the most successful pop artists of all time should go a long way toward Sophia's confidence in her skills, but that wasn't all the judges had to say.
Lionel Richie would pile onto the praise that Sophia received after Perry finished gushing over the performer. Richie pointed out that Sophia had a 'purity' to her voice and that Sophia's personality 'requires nothing but exactly who you are'. Ritchie would go on to say that Sophia had huge potential and those words were quickly echoed by Luke Bryan.
Now on her way to Hollywood for another chance at stardom, Alanis Sophia and her family are hoping for a finish at the top of the competition. Yet with such high praise from music legends like Richie and Perry, it feels like Sophia is already on the way to victory.