$5 Mystery Box Contains Once In A Lifetime Treasures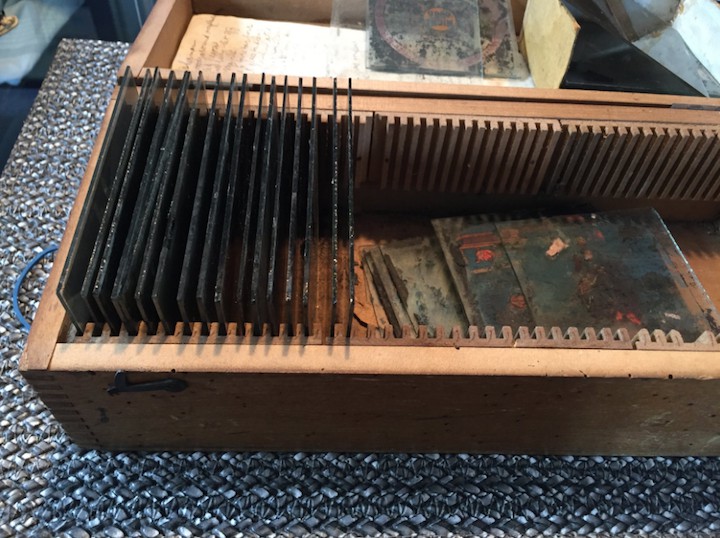 Old, battered photographic plates in a worn out chest mean little to the average individual. Greg Pack, however, is not an ordinary person. He once worked in the print industry, which is he knew what to do with the photographic plates that he found in a mystery box that cost him $5 at a local antique sale.
"I used to work with negatives and these looked quite good," Greg revealed to the media when asked about the seemingly depleted photos. In any other time, negatives in such damaged shape would not be recoverable. This, however, is the digital age where the impossible is feasible. So Greg, with the help of his son Scott, brought old pictures to life.
Pack first took pictures of the worn negatives on his phone. He then transferred the candids to Photoshop where the magic began. Greg's expertise was used in such a way that he was able to turn the negatives into positives. Modern technology essentially rekindled the past for all of the world to see.
Dozens of Greg's social media followers let their imaginations run wild after viewing the restored images. Twitter users even went so far as to help Greg and his son determine just how old the pictures could have been. Many agreed that the candids had to have been at least 100 years aged.
"Could have been holiday photographs," Scott asked his 129,000 Twitter fans.
Wanting to find out more about the family led to the final date of the photos being taken during the year of 1918. "For me, it's the fact that these glass negatives have been in that box for over 100 years," Greg revealed to media. "The original photos from those negatives probably don't exist anymore," he added.
The original photos may not exist anymore, but the Photoshopped features are certainly beautiful. "When I turned the negatives to a positive image and looked at their faces, that was bringing those people and that day in their lives back to life for me," Greg revealed. "Those seconds of exposure to the camera lens 100 years ago now visible again, and it seems to have captured the imagination of 20 million people."
Twenty million people can rave about pictures that take them back to a time where things were more simple. Imagine a life where photo sessions in the backyard of your home were calendar events and the only people who saw them were close family members. Now, taking selfies is the norm of every person who owns a smartphone.
Greg and his son certainly discovered immeasurable treasures in a $5 antique box. It is amazing how technology aided in the process of bringing the past back to life.
Kate Middleton Changes Her Style for Charity!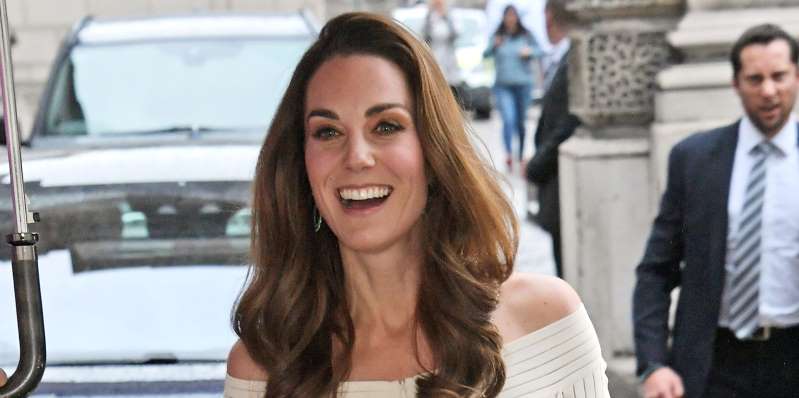 If you have paid any measure of attention to the Royal Family in recent years, you are well aware of the influence that Kate Middleton has. Kate Middleton is the Duchess of Cambridge and one of the foremost fashion trendsetters in the entire country. Middleton, who likes to keep her hair straight and red, occasionally enjoys switching things up. When Middleton DOES decide to switch things up, her followers are quick to notice. Today, we are going to be talking about how Middleton's newest hairstyle is making a huge impact on her charity work — in the best way possible.
Kate Middleton has long had an iconic, signature look. The Duchess of Cambridge isn't shy about how much she likes having her straight red locks. However, Middleton does enjoy changing things up, even if only a little. For the summer of 2019, Middleton decided to act on her fashion impulses in order to support a good cause. With the Addiction Awareness Week Gala Dinner coming up, in London, of course, Middleton decided to add new caramel colored highlights to her hair. While this may seem like a small change, nothing that the Duchess of Cambridge does is really ever to be considered 'small'.
Middleton's new hairstyle was unveiled during a speech at the Addiction Awareness Week Gala Dinner. Kate would talk extensively about her faith in the work being done at Action on Addiction. Middleton went on to point out that the foundation was one of the very first patronages that she ever took under her wing. As such, Middleton went on to point out how passionate and supportive she was of the work being done at the charity. While Middleton's caramel colored highlights stole the show, she also side-parted her hair along with a big blowout. To say that Middleton was catching the attention of everyone in the room would be an understatement! For people who don't regularly follow Middleton, her regular hairstyle is significantly different from the one she employed during the Gala. Typically, Middleton favors straight red hair that is pulled back into a gentle bun. Middleton loves to balance a professional look with just a tiny bit of glam.
For those that aren't aware, Action on Addiction is a UK-based charity that is focused on helping people who have been impacted by alcohol and drug addiction. Action on Addiction isn't only a support network, the charity also works to research treatments, employ prevention techniques, and support aftercare techniques in order to help those that have suffered as a result of their chemical dependency. Kate Middleton got involved with the charity pretty much as soon as she came into the public spotlight, so it is easy to understand why she was so passionate about her support of the group doing her speech during Addiction Awareness Week.