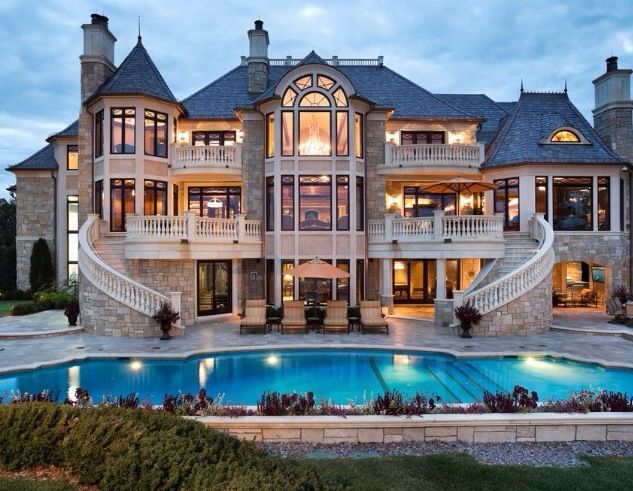 20 Stunning Celebrity Mansions That Are Just TOO Luxurious to Believe!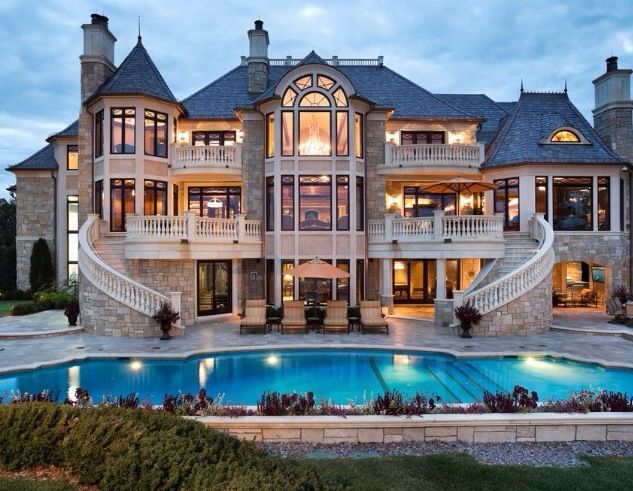 We often turn to the world of celebrity because it can provide us with an insight into the rich and lavish lifestyles that they lead. Celebrities aren't always known for how wisely they spend their money, but one thing is for certain – they sure do know how to spend it!
Today, we are going to take a look at some of the largest and most expensive celebrity homes in the world. With price ranges varying from $28 million all the way to $100 million and over, we're sure that these homes might just stay in our dreams.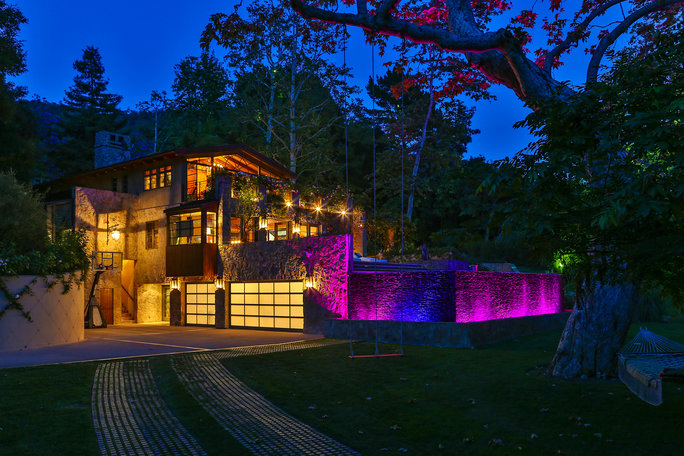 1. Jennifer Lopez Bel Air Mansion – $28 Million
Jennifer Lopez has been part and parcel of the Hollywood experience since her debut single 'If You Had My Love' was released in 1999. Since then, J-Lo has risen to become one of the biggest pop stars in recent history. This 14,000 sq/ft Bel-Air Mansion features 13 bathrooms, 7 bedrooms, and 10 carved fireplaces of wood or stone.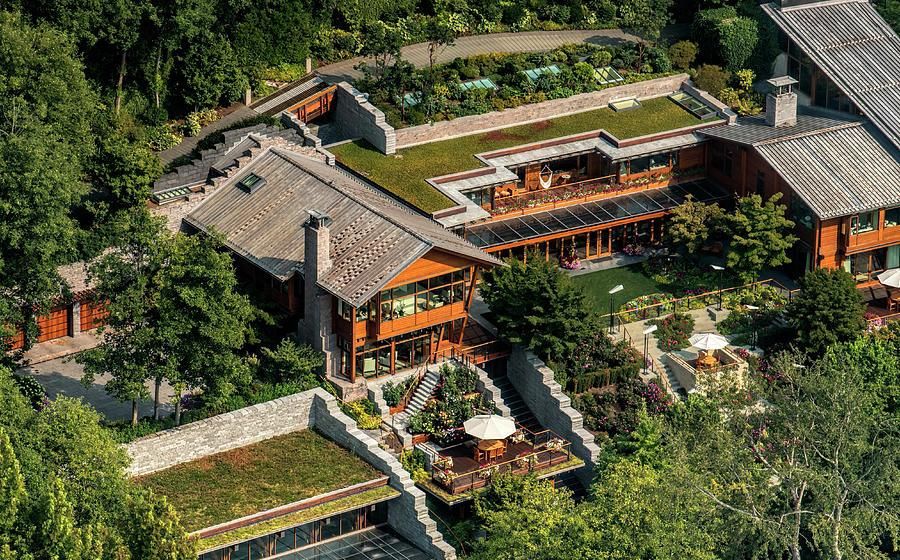 2. Bill Gates Xanadu 2.0 – $127 Million
You don't revolutionize the world of computing without m making a couple of bucks, and Bill Gates was no exception. Xanadu 2.0 features more than 66,000 square feet of living space, including 6 kitchens, 24 bathrooms, 7 bedrooms, and a giant domed library. Of course, Bill had pressure-sensitive floors and all guests are handed a microchip pin to track their movements.
Speaking of micro chipping, Bill Gates continues to dominate headlines into 2020 thanks to his concentrated efforts in eradicating COVID-19. Whether he is sneaking microchips into his vaccinations is a conversation reserved for the tinfoil hat wearers of the world.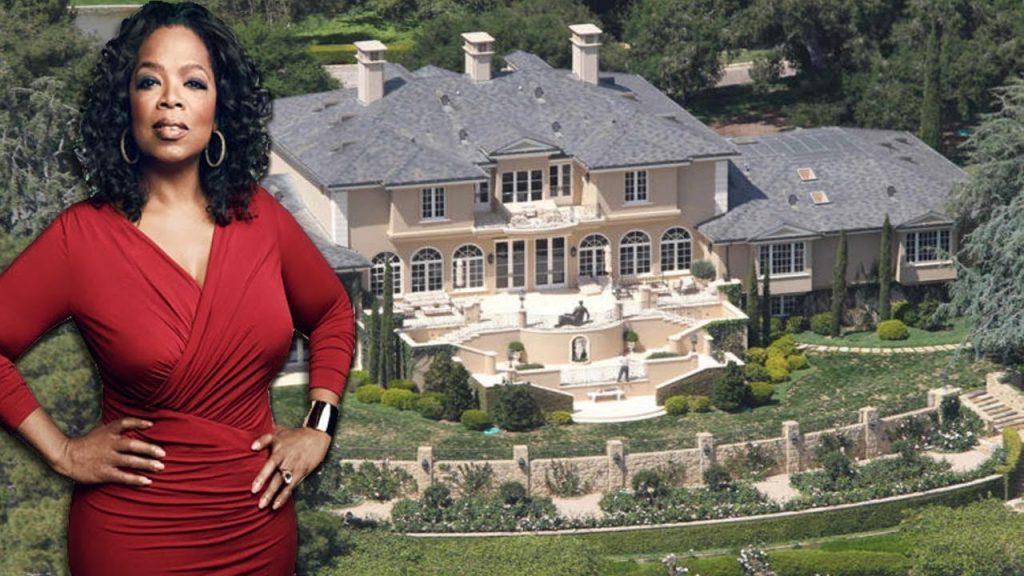 3. Oprah Winfrey and The Promised Land – $90 Million
Located in Montecito, CA, The Promised Land is a 42-acre estate owned by Oprah Winfrey herself. The gargantuan estate features a man-made lake, a giant avocado grove, rose gardens, equestrian facilities, and numerous million-dollar pieces of art. We're probably not invited for a visit.
At the time of this writing, Oprah Winfrey has an estimated net worth of more than $2.6 billion. We have to agree that Oprah will probably have plenty of funding to add to her Neo-Georgian mansion and its numerous outdoor facilities.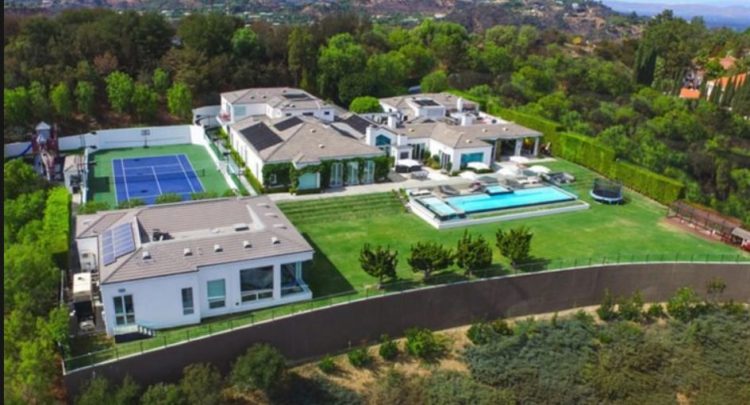 4. Gwen Stefani Hollywood Hills Compound – $35 Million
There is No Doubt in our mind that Gwen Stefani is one of the enduring female pop artists of her generation. Her 12,000 sq/ft estate is located in the Hollywood Hills, previously owned by Jennifer Lopez herself! Nicknamed 'The Summit', this gated and secured estate features 6 bedrooms, 5 fireplaces, a guesthouse, and a private lit tennis court.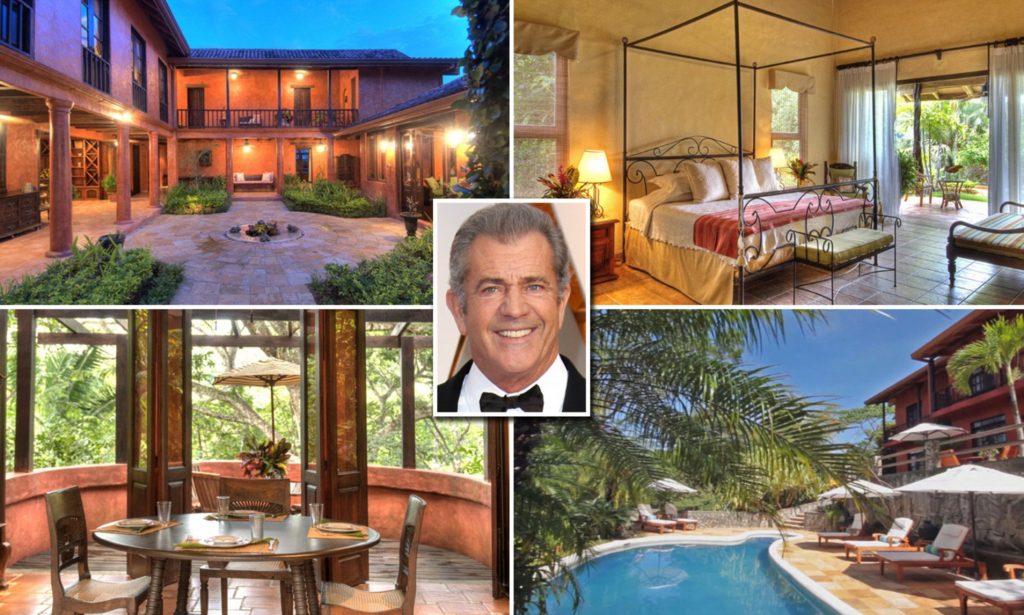 5. Mel Gibson Costa Rican Mansion – $29.75 Million
Mel Gibson has a passion for purchasing premier real estate and his luxurious Costa Rican hideout certainly fits the bill. Known to the locals as Playa Barrigona, this home features 500 acres with two private miles of gorgeous beachfront. The estate itself consists of three buildings adorned by Spanish tiles and Italian stone carvings.
Mel Gibson recently gained acclaim for his directing of Hacksaw Ridge. Gibson is currently slated to direct a new film starring Peter Dinklage, Jamie Foxx, and Michael Fassbender titled The Wild Bunch (2022). Could there be a new home coming?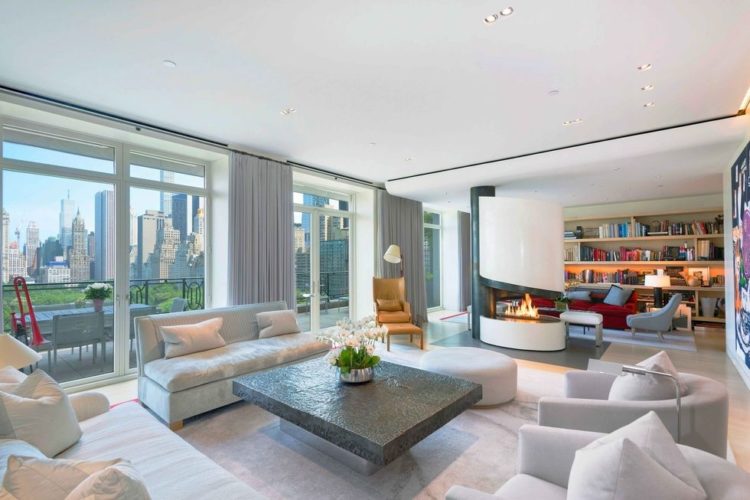 6. Sting's Upscale NYC Penthouse – $50 Million
Sting began his musical career in 1985 and he hasn't really stopped ever since. This massive penthouse in NYC is located in the 15 Central Park West building. While the penthouse is just 5,417 sq/ft, it features 43 feet of front-row decking facing Central Park. A sky-lit pool and fitness center, as well as a private restaurant, round out the estate.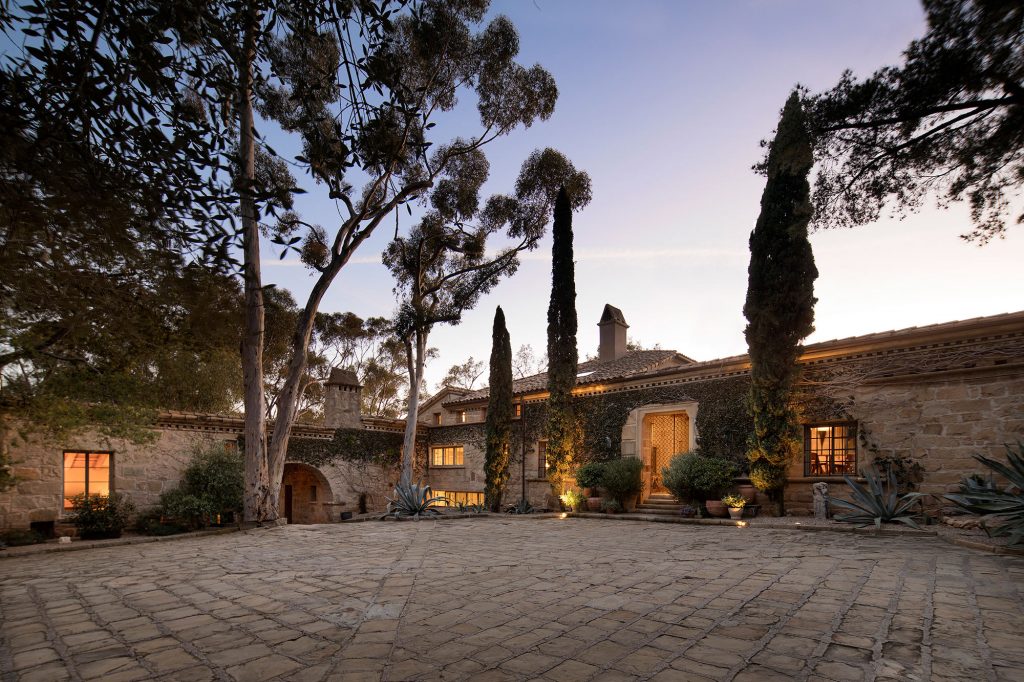 7. Ellen DeGeneres Santa Barbara Estate – $45 Million
While 2020 was difficult for everyone, Ellen herself had unique problems of her own thanks to the lightning rod of controversy that her show became. Still, Ellen can find solace in her 17-acre Santa Barbara estate. This home looks out over the Pacific and features more than 10,000 square feet. Designed with 18-century Italian floors, this home is a sight to behold.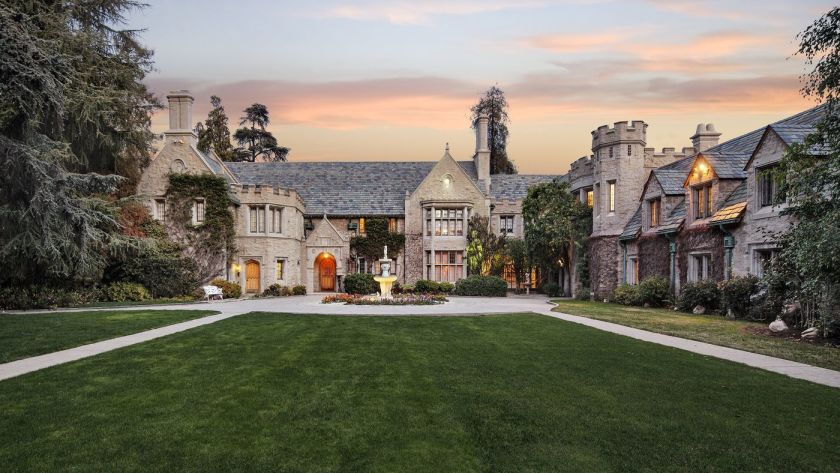 8. Hugh Hefner's Playboy Mansion – $100 Million
Owned by Hugh Hefner until his passing in 2017, the Playboy Mansion stands alone as a piece of American pop-culture. This gothic building sits on nearly 4.3 acres of land with 29 rooms and a private wine cellar hidden by a Prohibition-era door. A private zoo, swimming pool, and basketball court round out the property.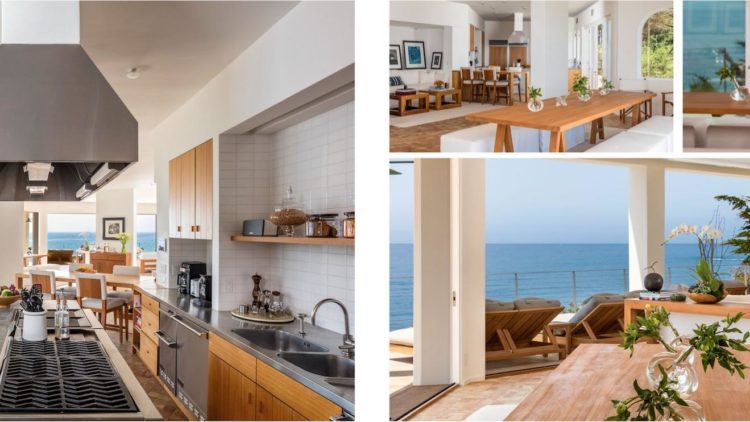 9. Cindy Crawford Malibu Compound – $50 Million
Cindy Crawford is living like she's one of the most popular models of all time, and we can't blame her. Located on the Malibu beachfront, this massive estate was built in 1944 with a wraparound deck, a private fire pit, and a personal pool. Did we mention that Cindy even has her own private tennis court?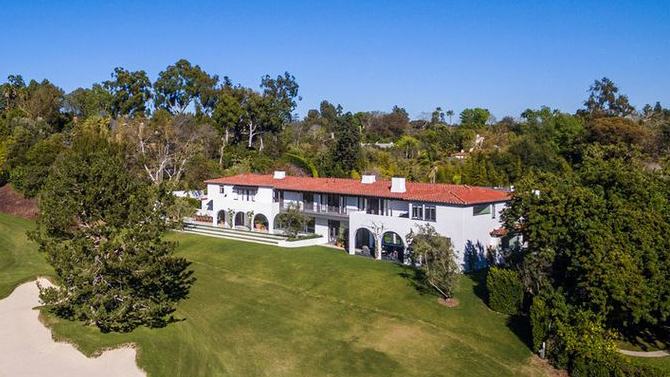 10. Lori Laughlin L.A. Mansion – $35 Million
Recently released from her stay in lock-up, Lori Laughlin will find much more space to roam at her L.A. home above the Bel-Air Country Club. This $35 million dollar estate sports a double-exposed ceiling, massive glass doors, open-sided bedrooms, and unique stone tiled flooring.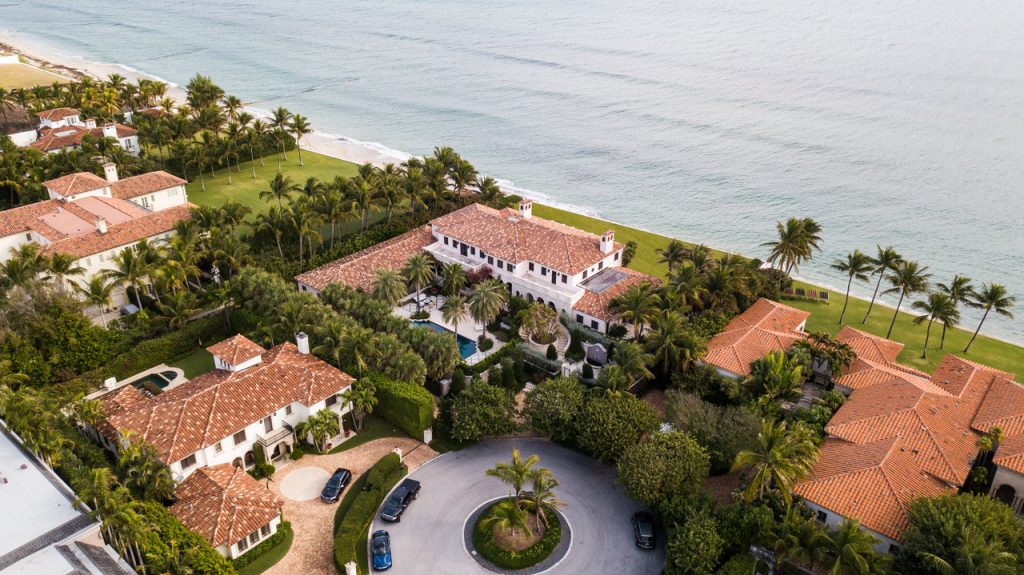 11. Howard Stern's Palm Beach Home – $52 Million
Howard Stern earned his fortune as one of the most influential radio hosts in recent memory. His 2013 purchase of this Palm Beach estate would make headline news around the region. This 12-bedroom home features a massive oceanfront view and two unique swimming pools. Oh, yeah, Howard's wife also has a 1,000 square foot closet of her own!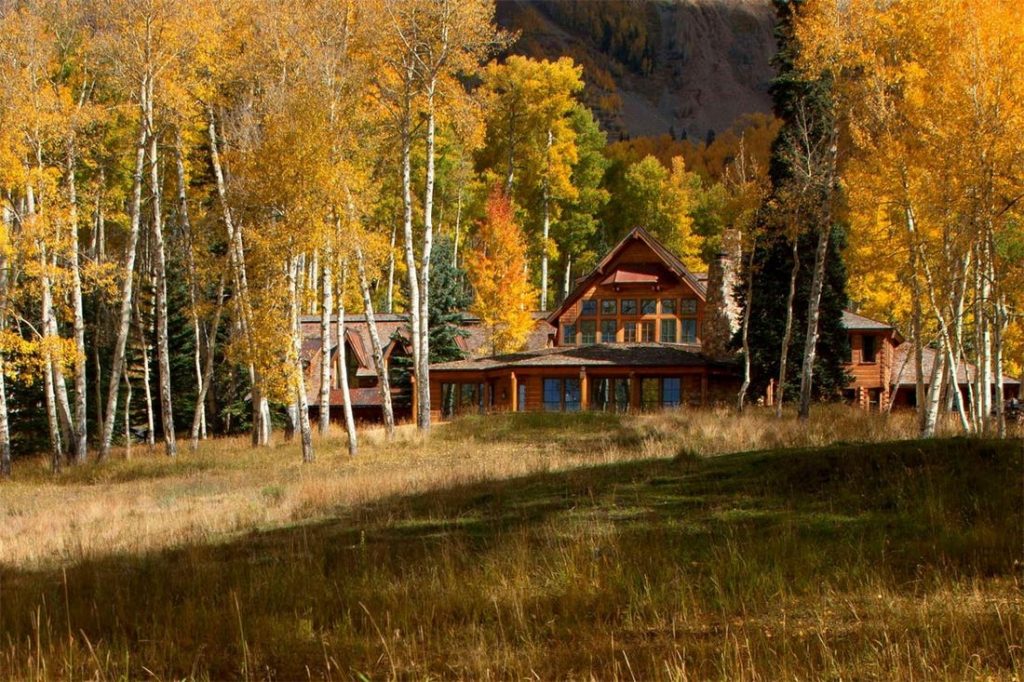 12. Tom Cruise and The Telluride Home – $59 Million
When Tom Cruise isn't leaping from helicopters or riding on the roof of a train, he's probably spending some quiet time at his home in Telluride, CO. This 10,000 sq/ft estate features cedar timber and native stone to craft something uniquely upscale yet still delightfully rustic. Of course, this home has a private trail map, private athletic courts (basketball, hockey, tennis) as well as a private motocross track. So, it's really not that rustic after all.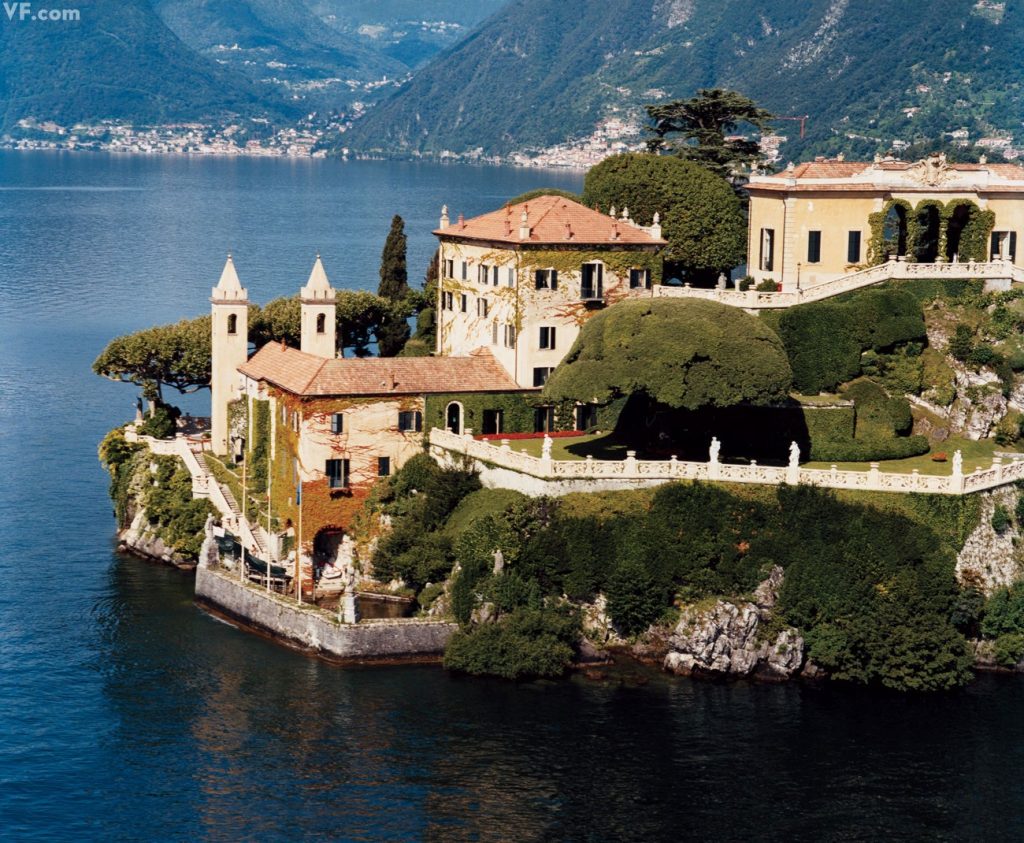 13. George Clooney Italian Villa – $100 Million
George Clooney's been rich and famous for so long that a private Italian Villa worth $100 million barely surprises us. Located on Lake Como, this home breathes old-school charm with upscale modern elegance. Massive in every sense of the word, this Italian estate must be seen to be believed.
The ageless George Clooney has been profiting mightily from savvy investments into the tequila company he established with his friends, Casamigos.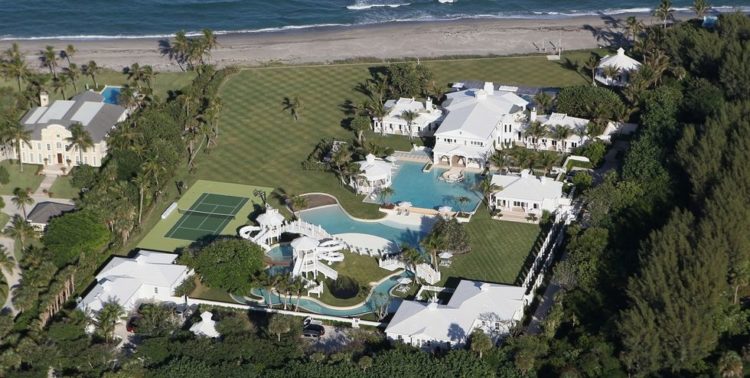 14. Celine Dion's Florida Beachfront Estate – $38.5 Million
Celine Dion's bank account will forever go on, it would appear. This Jupiter, Fl, beachfront estate sits on more than 5.7 acres of land with its own private resort water park. More than 10,000 square feet of coverage provide all of the luxury and extravagance that one person could ask for. Included on the property is access to a tennis house, an infinity pool, a massage room inside of a second beach house, and, oh yeah, a massive private water park and lazy river.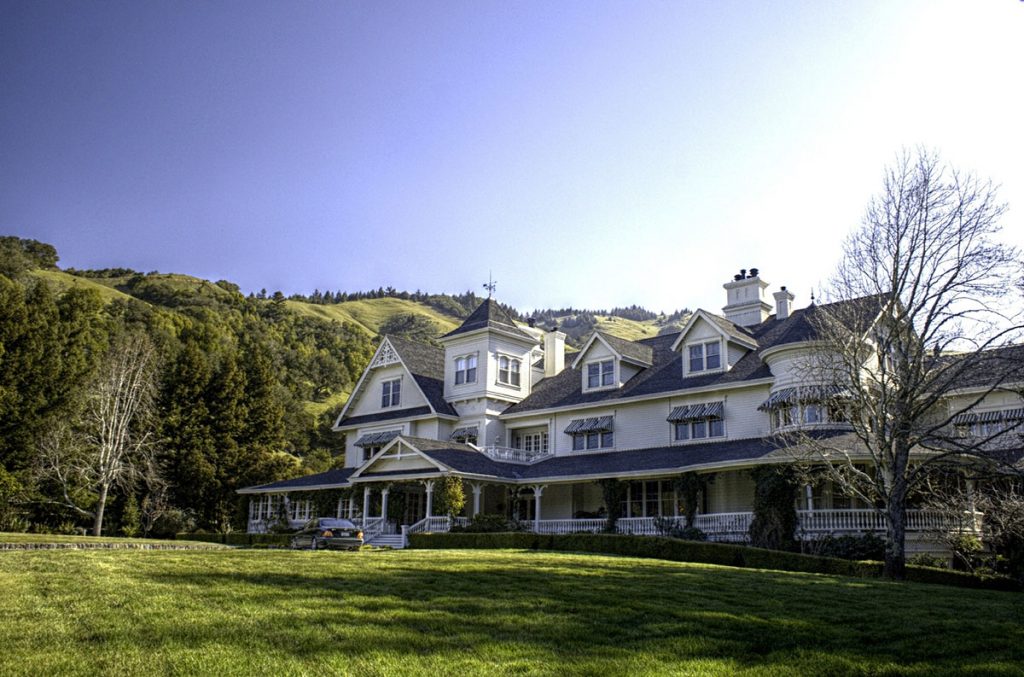 15. George Lucas and the Skywalker Ranch – $100 Million
Skywalker Ranch was purchased by George Lucas in 1974. Now covering more than 4,700 total acres of land, this massive compound is now invite-only and no pictures are allowed. Ronald Reagan himself was purportedly turned down for a visit, the estate is so private. There is a 300 seat library on the grounds as well as underground parking, multiple pools, private vineyards, and a private fire station.
How do rich people live like this? Let us try for a bit!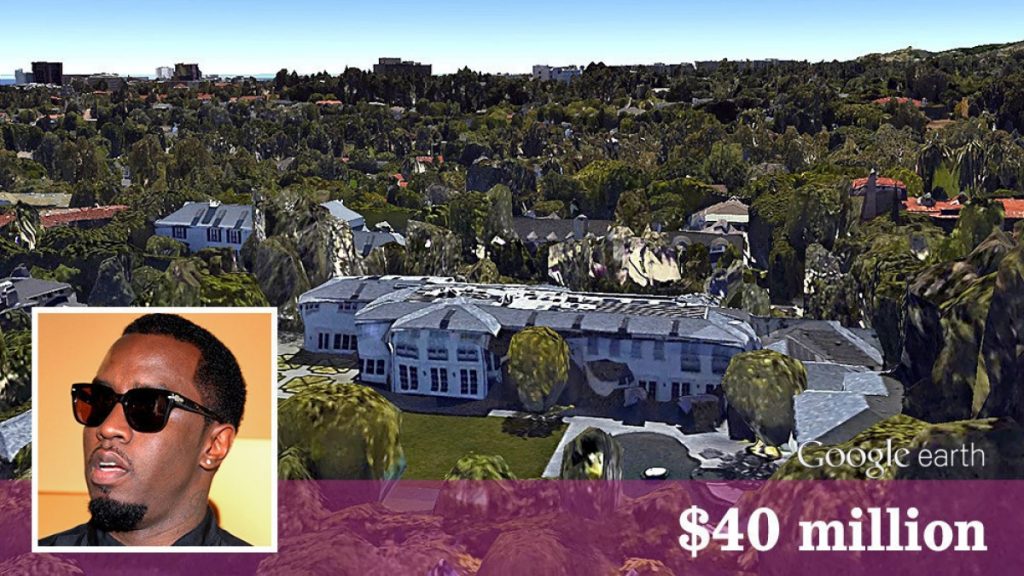 16. P.Diddy Holmby Hills Villa – $40 Million
The appropriately named Holmby Hills Villa has been owned by P.Diddy since 2014. This massive modern estate features 8 bedrooms, 11 bathrooms, a private gym, a 35-seat theater, and a friggin underwater tunnel! Oh, yeah, P.Diddy also has a secondary mansion for his guests when they come by, also featuring amenities like a salon, steam room, and masseuse.
We're not exactly sure what P.Diddy does in his free time, but the Holmby Hills Villa is certainly qualified to keep him busy!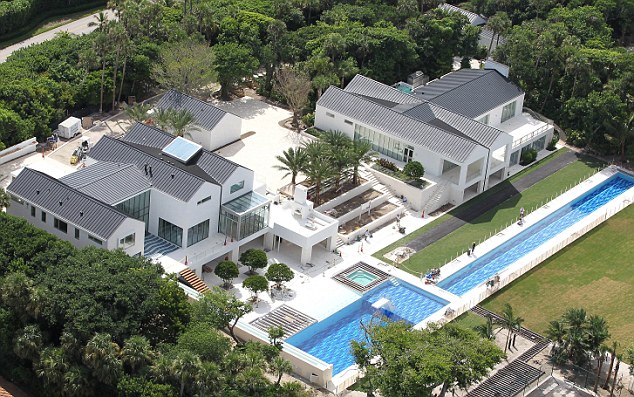 17. Tiger Woods Jupiter Island Home – $54.5 Million
Tiger Woods had this estate built to the specifications of his former wife, Elin. The property is located on Jupiter Island where it sprawls across more than 10,000 total square feet of space. A running track, putting studio, and 100ft lap pool define the front yard while mind-blowing ocean views surround the entire property.
While this massive piece of property is revered by Tiger and his family, there have been reports that the house has begun to sink into the soft topsoil that Florida's coast is so well known for.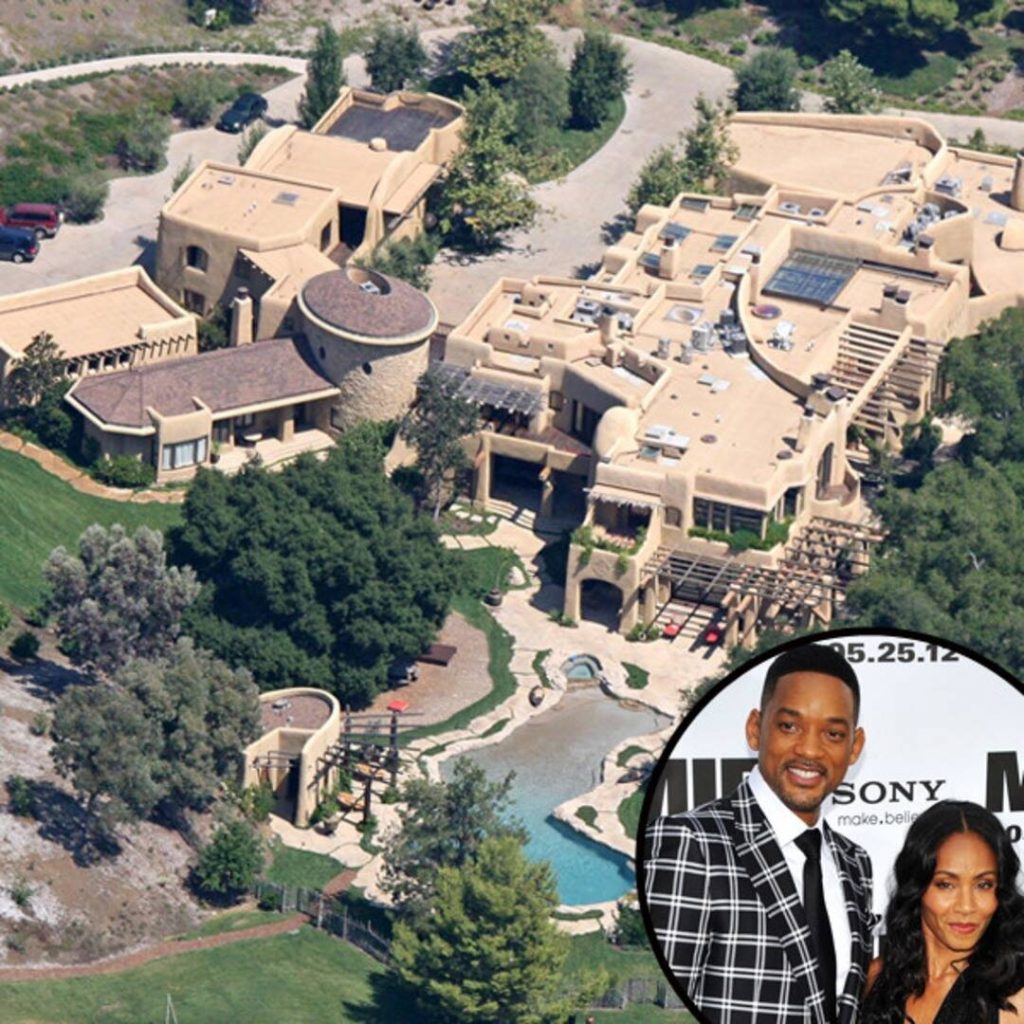 18. Will and Jada Pinkett Smith Estate – $42 Million
With a net worth large enough to break our calculator, it doesn't surprise us to see Will and Jada Pinkett Smith living large. They first had their Malibu estate featured in Architectural Digest in 2011 where its more than 25,000 sq/ft was on prime display. The couple has been working on the home together in the decade since, adding a recording studio, massive pool, and golf area to the property along the way.
We wonder, with all of this space, do Willow and Jaden still stay at home with mom and dad?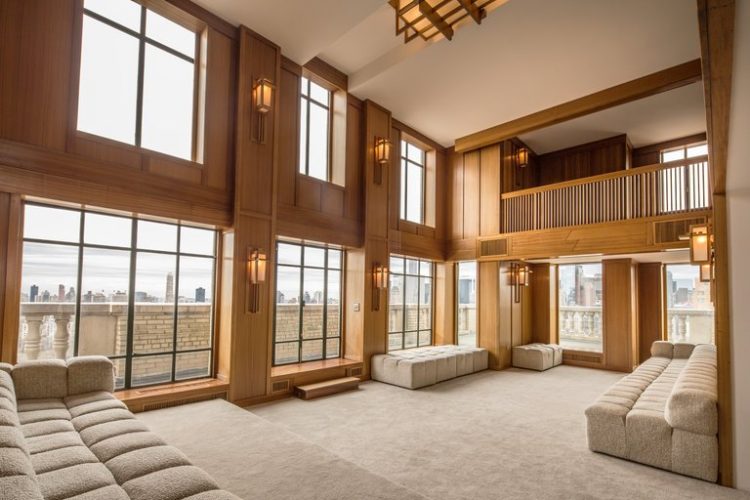 19. Demi Moore NYC Triplex – $45 Million
Living in the city isn't so bad when you can afford a massive NYC Triplex! This penthouse was owned briefly by Demi Moore until she sold the property this past August. Known as a 'floating mansion', this $45 million dollar estate features the kind of upscale design that leaves most people feeling woefully out of place. Still with 6 bedrooms and 5.5 bathrooms, we'd find a way to make it work!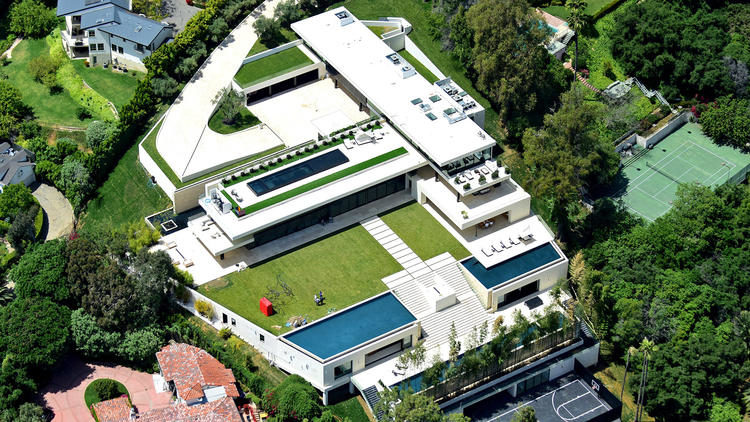 20. Beyonce & Jay Z Bel Air Compound – $88 Million
Originally asking for more than $135 million, Beyonce and Jay Z were able to get this Bel Air estate for just $88 million. Six separate buildings make up this massive estate with each house offering unique benefits. One home is dedicated to gaming and entertainment while a second house is dedicated to fitness, including a spa and in-house fitness center.
Beyonce and Jay Z are true royalty within the entertainment world, so we aren't surprised to see them top out our list as owners of one of the most expensive mansions in Hollywood! Combined Jay Z and Beyonce have a net worth north of $1.4 billion dollars.
An Exciting Sky Diving Video In An Inflatable Raft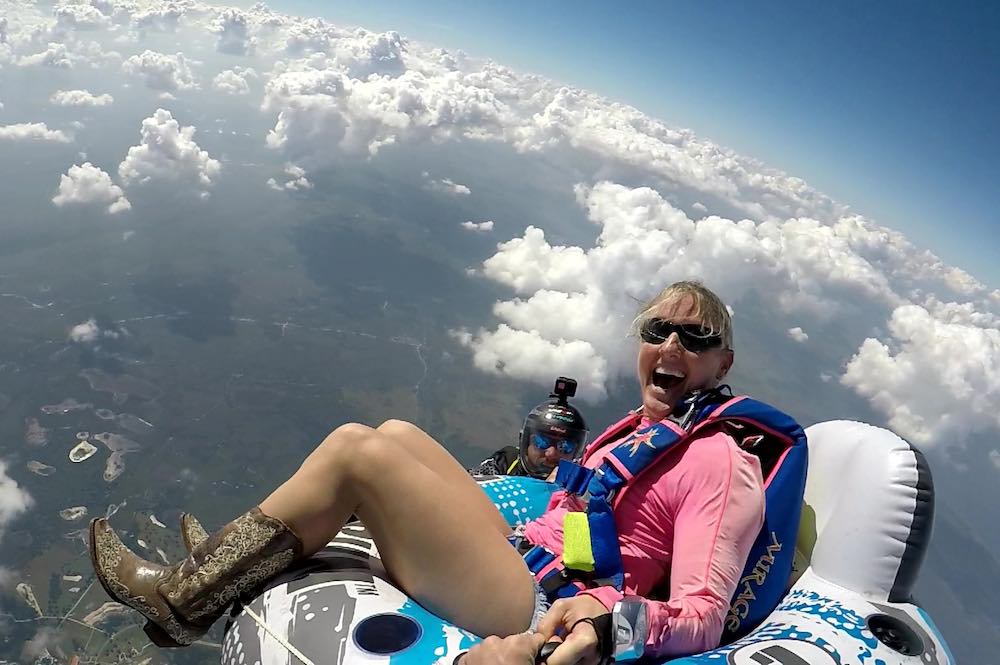 Lots of people would love to know exactly what it's like to go sky diving. However, it's obviously the sort of experience that has been traditionally been difficult to accurately record. The actual sky dive itself might seem like it lasts longer than it does to the people who are actually experiencing the event. However, objectively speaking, it usually won't take all that long. The moment is over so quickly that it's easy for it to get lost.
However, technology is constantly improving, and it's giving individuals everywhere the chance to see a lot of very different events from purely original perspectives. For a long time, the people who have never traveled have been able to see different places remotely.
Obviously, the experience of going there in person will be different in a lot of ways. However, it's still possible for people to learn a lot by seeing high-quality images and videos. Traveling is expensive, and many of the people who are interested in activities like sky diving are concerned about some of the associated risks. It's possible to reduce the risks associated with sky diving, and the costs associated with travel.
However, the people who have a more casual interest in sky diving might just want to get a more basic idea of what it's like. With this new footage, they might finally get the chance to do so accurately.
The woman in this video has actually leaped out of an airplane from an altitude of thirteen thousand and five hundred feet. She was seated inside an inflatable ring made from rubber at the time. Her name is Robin Moore, and this footage of her will be seen by millions of people now. It's just the sort of video that gets viewed over and over again over the years, since it's just not the sort of thing that gets seen on film all that often.
A lot of people get nervous when they sky dive, even if they were excited about it initially. They might be happy right up until they're actually about to literally make the leap, at which point they panic or get terribly nervous at least. This was not the case for Robin Moore, which is one of the many reasons why this was such a great video. She seemed absolutely ecstatic the entire time, which really comes through in the images themselves.
This occurred in Florida at River Ranch, and the raft was being stabilized by Robin Moore's friends. Interestingly, Robin Moore is a physician who works in the emergency room. She's clearly a person who is used to being in a lot of stressful situations and working in an environment with high stakes and more.
For someone in her profession, something like sky diving might not be all that scary. It would explain why she was able to take to an activity like this so easily. Raft jumps involving sky diving are not entirely standard, but they still happen. It seems that Robin Moore is a person who enjoys challenging activities even when not at work. This is an activity and experience that she was able to share with the world.
The fact that she was and is so enthusiastic only improves the quality of the video. While some people may have been interested in footage that captured a different range of emotions, many other people would want to see someone having fun with this sort of activity, which was clearly the case here. A lot of people would like to know what it is like to do something like sky diving, and it is now possible to at least have an idea after footage like this has been made available to the world.