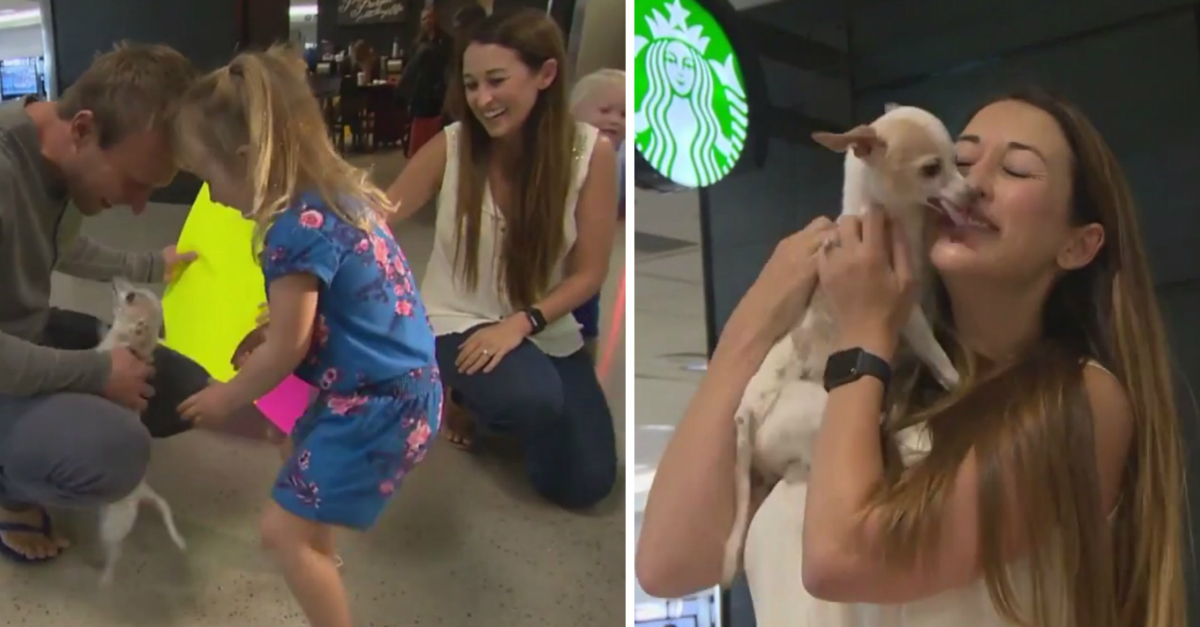 2 Months Later, a Lost Chihuahua Finally Returns Home
Pets are not just animals who live with us. They are considered family members.
Many of us celebrate the birthdays of our pets, take them on vacations, and mourn their passing. They are not just the family pet. They are simply family.
For all those reasons, even just pondering the possibility of your beloved pet going missing must strike fear into the hearts of many families. Unfortunately, that was the reality that Debra Niska and her family had to live with not too long ago.
Pumpkin Goes Missing
Trouble started for Niska and her family when their pet Chihuahua named Pumpkin suddenly went missing. The exact explanation for how Pumpkin somehow escaped from went home and got so far away remains unclear, but Niska knew right away that they were going to have a tough time bringing their pet back.
Aside from the difficulty of trying to find a small dog in a big city, Pumpkin was also lacking a microchip. The lack of a microchip meant that even if someone did find Pumpkin, they would not be able to know right away where she lived and the identity of her owner.
The missing microchip was a huge obstacle to Niska and her family finding their pet, but they would not allow that to keep them from trying.
Bringing Pumpkin Home
Debra and her family knew that it would be incredibly difficult to somehow find and bring Pumpkin back home when there was no microchip for her potential rescuers to scan. Understanding that, Pumpkin's family went all out in their efforts to bring their pet home so that they could overcome the challenge.
According to this article from Little Things, Niska and her family went about looking for Pumpkin by implementing a multi-pronged approach.
They searched for Pumpkin in their neighborhood, scouring all the possible places where she could have gone. They also made use of social media to inform their friends and other people in their neighborhood that their dog had gone missing.
Lastly, Niska and her family also took the time out to contact rescue organizations in the hopes that maybe one of them somehow found a wandering Pumpkin on the streets.
Days and weeks passed without them knowing exactly where Pumpkin had wandered off to. At long last though, their wishes were finally granted following a two-month wait.
Pumpkin Returns Home
As it turns out, Pumpkin didn't just stray away from her California home and wander to a different city nearby. She was apparently quite the traveler.
Somehow, Pumpkin managed to go all the way to Phoenix, Arizona. It's unclear exactly how the miniature dog got that far from home, but it turned out to be a stroke of luck that she ended up in Phoenix as that was where she was found by rescuers.
Not long after she was found by the rescue organization in Phoenix, Pumpkin was put on a plane so that she could travel back to Pasadena, California and be with the family that had been missing her badly for two long months.
The reunion between Pumpkin and her family proved to be a joyful one.
This video shared by Inside Edition shows just how happy Pumpkin and her family were upon seeing one another. Pumpkin simply could not contain her excitement as she ran over to her family and threw her little body at them, with her tail wagging wildly as it all happened. She was also met with smiles by a family that had clearly missed her company.
Few things are worse than not knowing what happened to your missing family member. Thankfully for the Niska family, their adorable little Pumpkin managed to make her way back home.
Big Plans For The Goonies House In Oregon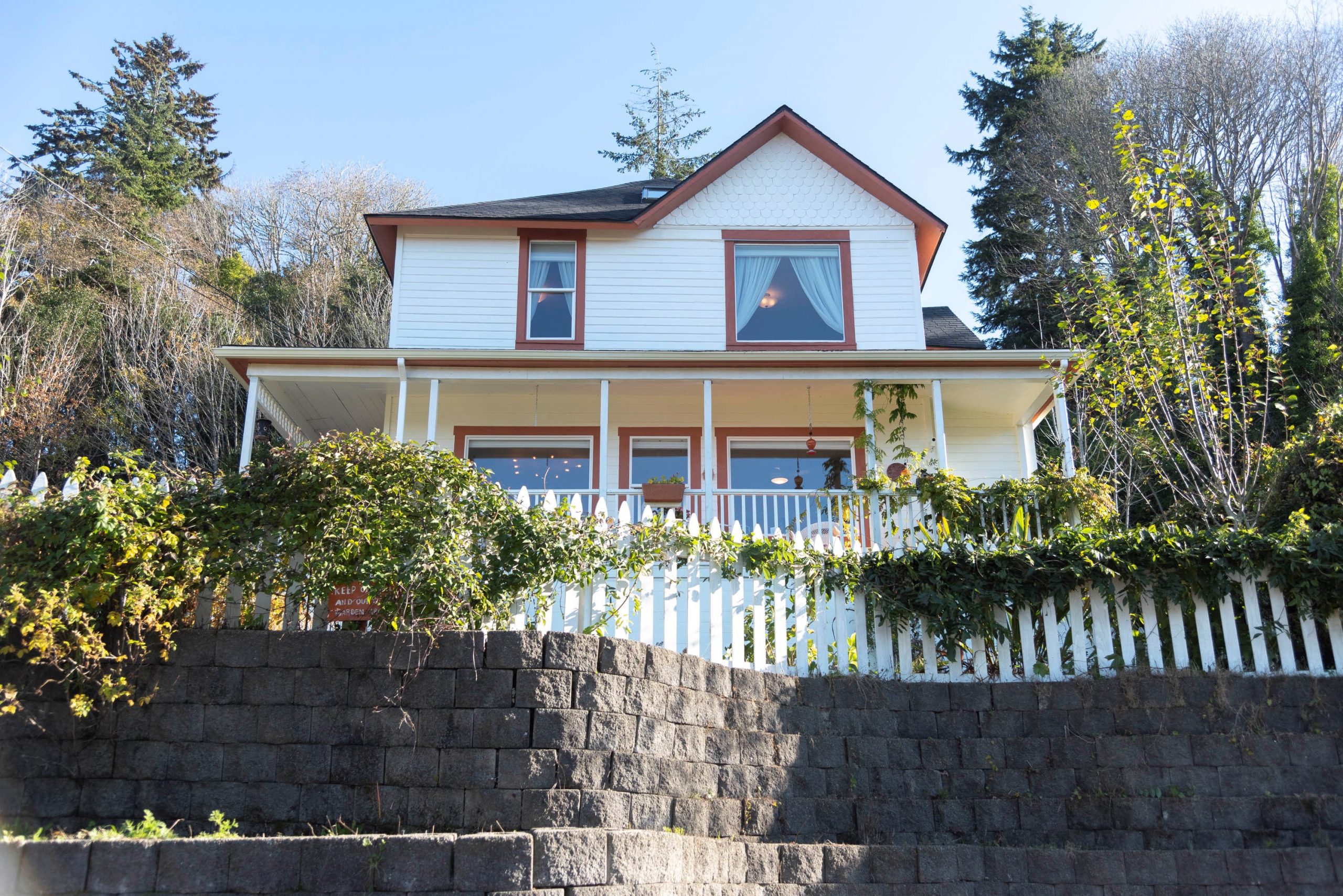 The well-known "Goonies House" in Astoria, Oregon has recently been purchased by a new owner who intends to keep it open for movie fans.
For decades, fans of the film have visited the house, which is located at 368 38th St, Astoria, OR 97103. Many visitors have taken pictures outside the house, and some have even climbed to the roof to reenact the iconic scene in which the Goonies slide down the chimney to escape the Fratellis.
The new owner stated that they have always been fans of the film and were thrilled to be able to purchase the house. They intend to renovate the property, but they want to ensure that it remains true to its appearance in the film.
"I have always been a fan of The Goonies, it was my favorite movie as a child, and I remember visiting the house when I was a kid. I just couldn't let it go when it went up for sale. It is such an iconic piece of movie history," said the new owner. "I'm excited to share the house with fans from all over the world and to give them a chance to experience the magic of the film in person."
The new owner also intends to open the house to the public for tours, and they are currently developing a website where visitors can learn more about the house's history and purchase tour tickets. They also intend to have a gift shop on the premises where visitors can buy Goonies merchandise.
The Goonies House is located in Astoria's historic district, which was also used for filming. The house was used as the exterior of the Fratelli's house, where the Goonies characters Mikey, Brand, Data, Mouth, Chunk, and Andy try to save their neighborhood from demolition by searching for the treasure of One-Eyed Willy, a legendary 17th-century pirate.
Richard Donner directed and Steven Spielberg produced this film, which starred Sean Astin, Josh Brolin, Jeff Cohen, Corey Feldman, Kerri Green, Martha Plimpton, and Jonathan Ke Quan. The film was a smash hit, grossing over $61 million in the United States and Canada, and has since become a cult classic.
Overall, the new Goonies House owner is thrilled to be preserving a piece of film history and sharing it with fans from all over the world. Visitors can expect tours, merchandise, and the opportunity to witness the film's magic in person.