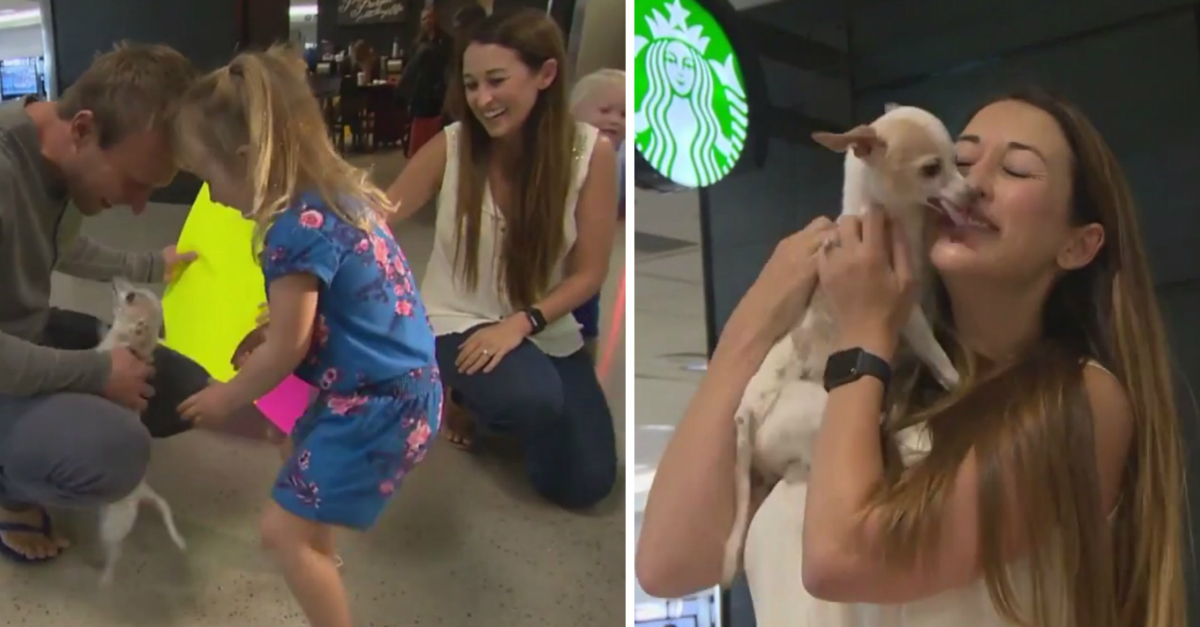 2 Months Later, a Lost Chihuahua Finally Returns Home
Pets are not just animals who live with us. They are considered family members.
Many of us celebrate the birthdays of our pets, take them on vacations, and mourn their passing. They are not just the family pet. They are simply family.
For all those reasons, even just pondering the possibility of your beloved pet going missing must strike fear into the hearts of many families. Unfortunately, that was the reality that Debra Niska and her family had to live with not too long ago.
Pumpkin Goes Missing
Trouble started for Niska and her family when their pet Chihuahua named Pumpkin suddenly went missing. The exact explanation for how Pumpkin somehow escaped from went home and got so far away remains unclear, but Niska knew right away that they were going to have a tough time bringing their pet back.
Aside from the difficulty of trying to find a small dog in a big city, Pumpkin was also lacking a microchip. The lack of a microchip meant that even if someone did find Pumpkin, they would not be able to know right away where she lived and the identity of her owner.
The missing microchip was a huge obstacle to Niska and her family finding their pet, but they would not allow that to keep them from trying.
Bringing Pumpkin Home
Debra and her family knew that it would be incredibly difficult to somehow find and bring Pumpkin back home when there was no microchip for her potential rescuers to scan. Understanding that, Pumpkin's family went all out in their efforts to bring their pet home so that they could overcome the challenge.
According to this article from Little Things, Niska and her family went about looking for Pumpkin by implementing a multi-pronged approach.
They searched for Pumpkin in their neighborhood, scouring all the possible places where she could have gone. They also made use of social media to inform their friends and other people in their neighborhood that their dog had gone missing.
Lastly, Niska and her family also took the time out to contact rescue organizations in the hopes that maybe one of them somehow found a wandering Pumpkin on the streets.
Days and weeks passed without them knowing exactly where Pumpkin had wandered off to. At long last though, their wishes were finally granted following a two-month wait.
Pumpkin Returns Home
As it turns out, Pumpkin didn't just stray away from her California home and wander to a different city nearby. She was apparently quite the traveler.
Somehow, Pumpkin managed to go all the way to Phoenix, Arizona. It's unclear exactly how the miniature dog got that far from home, but it turned out to be a stroke of luck that she ended up in Phoenix as that was where she was found by rescuers.
Not long after she was found by the rescue organization in Phoenix, Pumpkin was put on a plane so that she could travel back to Pasadena, California and be with the family that had been missing her badly for two long months.
The reunion between Pumpkin and her family proved to be a joyful one.
This video shared by Inside Edition shows just how happy Pumpkin and her family were upon seeing one another. Pumpkin simply could not contain her excitement as she ran over to her family and threw her little body at them, with her tail wagging wildly as it all happened. She was also met with smiles by a family that had clearly missed her company.
Few things are worse than not knowing what happened to your missing family member. Thankfully for the Niska family, their adorable little Pumpkin managed to make her way back home.
France's 2022 Z Event Blows the Doors of Expectations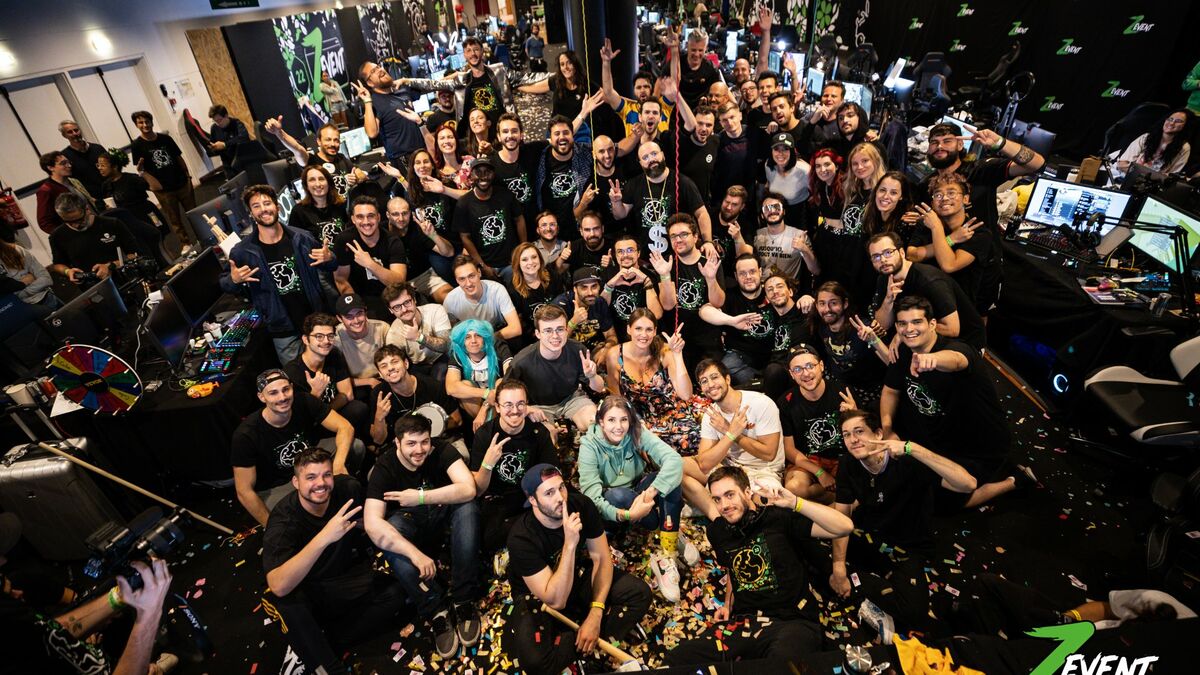 Streaming events are easily the fastest, widest way to reach the biggest audiences with entertainment today. However, the Z Event has now raised things to an all new level, boosting a charity event to one of the biggest financial donation drives ever. Combining the marketing for five different environmental causes and their non-profit organizations, the Z Event consolidated giving to an eye-popping €10.1 million.
The Z Event took a combined effort of 57 different streamers working together to pull it off. Focusing on their audiences, channel tools, and various related activities, the streamers consolidated traffic and attention on the charity drive, pushing digital focus on boosting the financial commitments well beyond previous amounts realized in earlier drives. Each year has been a record-breaking performance, so the latest one wasn't going to be an exception from the participants' perspective. Just from a technical perspective, the logistics for the latest Z Event took some serious marketing. Streaming is generally based on the assumption that everyone has sufficient technology to watch and listen to the event online with a browser and sufficient hardware. However, at some point the event also has to be managed to the lowest common denominator in terms of being viable, otherwise people don't "show up" online. Doing the same with 57 plus providers as well as the variety of tools used in a coordinated fashion is still eye-popping in retrospect.
Interestingly, the Z Event has generated such a sizable audience in France, it has even dwarfed the individual industry channels. Rather than just being confined to the gaming arena, the Z Event organizers broadened their scope to include popular music channels as well as even politics. That doesn't mean there weren't challenges; for example, one of the charity organizations to benefit was the Goodplanet Foundation, which was reeling from earlier criticism about its operations and connections. So, to address any concerns about where the money went, participants and fans were allowed to choose the organization they wanted to benefit from the pool of eligible charities. That easily shut down criticisms and allowed the Z Event to move forward in a positive light.
Despite the biggest blowout yet in response, the latest Z-Event is scheduled to be the last in the planned strategy. No one is quite sure whether it will come back in a new format or just be repeated or done at all after 2022. Given the results, there's going to be considerable pressure to bring it back in 2023, especially from the organizations that benefit from the sizable charity generated. However, no commitments have been made to take on the next Z Event per se.