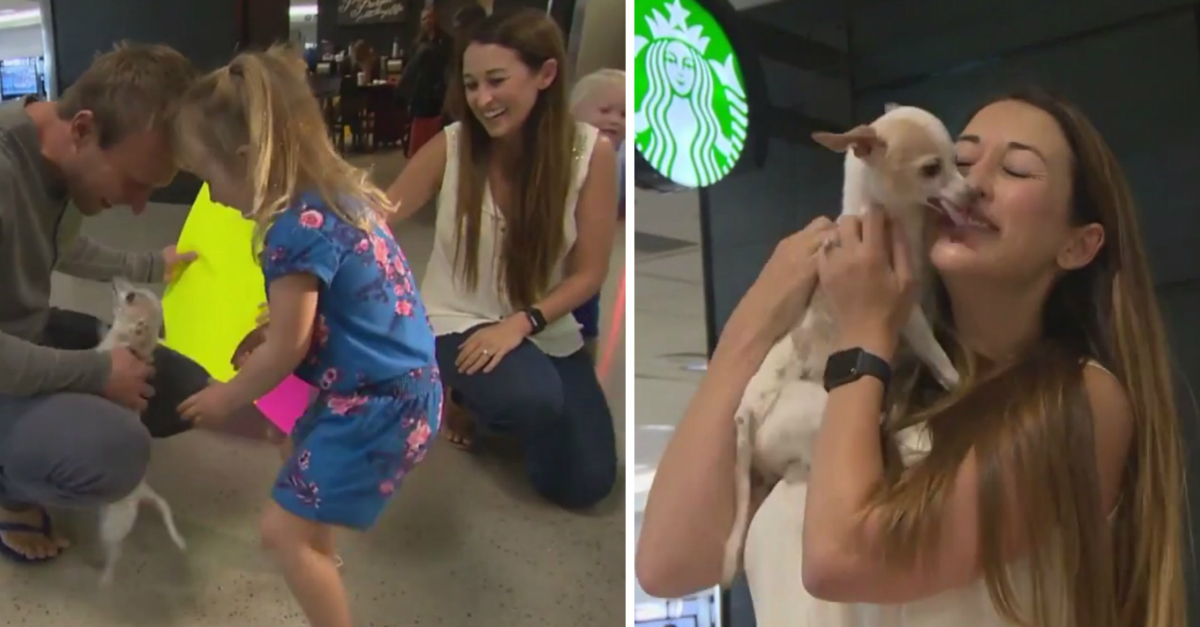 2 Months Later, a Lost Chihuahua Finally Returns Home
Pets are not just animals who live with us. They are considered family members.
Many of us celebrate the birthdays of our pets, take them on vacations, and mourn their passing. They are not just the family pet. They are simply family.
For all those reasons, even just pondering the possibility of your beloved pet going missing must strike fear into the hearts of many families. Unfortunately, that was the reality that Debra Niska and her family had to live with not too long ago.
Pumpkin Goes Missing
Trouble started for Niska and her family when their pet Chihuahua named Pumpkin suddenly went missing. The exact explanation for how Pumpkin somehow escaped from went home and got so far away remains unclear, but Niska knew right away that they were going to have a tough time bringing their pet back.
Aside from the difficulty of trying to find a small dog in a big city, Pumpkin was also lacking a microchip. The lack of a microchip meant that even if someone did find Pumpkin, they would not be able to know right away where she lived and the identity of her owner.
The missing microchip was a huge obstacle to Niska and her family finding their pet, but they would not allow that to keep them from trying.
Bringing Pumpkin Home
Debra and her family knew that it would be incredibly difficult to somehow find and bring Pumpkin back home when there was no microchip for her potential rescuers to scan. Understanding that, Pumpkin's family went all out in their efforts to bring their pet home so that they could overcome the challenge.
According to this article from Little Things, Niska and her family went about looking for Pumpkin by implementing a multi-pronged approach.
They searched for Pumpkin in their neighborhood, scouring all the possible places where she could have gone. They also made use of social media to inform their friends and other people in their neighborhood that their dog had gone missing.
Lastly, Niska and her family also took the time out to contact rescue organizations in the hopes that maybe one of them somehow found a wandering Pumpkin on the streets.
Days and weeks passed without them knowing exactly where Pumpkin had wandered off to. At long last though, their wishes were finally granted following a two-month wait.
Pumpkin Returns Home
As it turns out, Pumpkin didn't just stray away from her California home and wander to a different city nearby. She was apparently quite the traveler.
Somehow, Pumpkin managed to go all the way to Phoenix, Arizona. It's unclear exactly how the miniature dog got that far from home, but it turned out to be a stroke of luck that she ended up in Phoenix as that was where she was found by rescuers.
Not long after she was found by the rescue organization in Phoenix, Pumpkin was put on a plane so that she could travel back to Pasadena, California and be with the family that had been missing her badly for two long months.
The reunion between Pumpkin and her family proved to be a joyful one.
This video shared by Inside Edition shows just how happy Pumpkin and her family were upon seeing one another. Pumpkin simply could not contain her excitement as she ran over to her family and threw her little body at them, with her tail wagging wildly as it all happened. She was also met with smiles by a family that had clearly missed her company.
Few things are worse than not knowing what happened to your missing family member. Thankfully for the Niska family, their adorable little Pumpkin managed to make her way back home.
The Simpsons Incorporate ASL in Their Show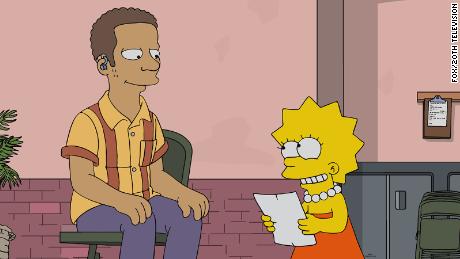 The TV cartoon, The Simpsons, has never been known for being a mild, sedate cartoon with low volume. Instead, it's been loud, brash and visual. That said, one of the reasons the Simpsons has lasted for so long, aside from always being relevant to current events and new generations, is the fact that the show also incorporates new elements when it makes sense. That was the case when the show's writers decided to incorporate American Sign Language for the first time.
Of course, there were challenges. Cartoon characters are not always anatomically correct. In the Simpsons world, everyone has four fingers on a hand instead of five. To make matters worse, the episode needed Shakespeare to be translated with ASL. Oops.
Making Up Fiction Based on Reality
The current writer responsible for the ASL episode was also keen on going farther. Instead of just focusing on solving how to use ASL, Loni Sosthand also figured out a way to incorporate deaf actors for the voices as well. Double-wow. The recognizable character, Lisa Simpson, spends a story on mourning over the passing of a musician she liked and was a mentor to her character. As it turns out, however, that musician had a son in the cartoon, and the boy is deaf. Lisa, trying to be the perennial helper, wants to assist the boy in getting a hearing implant, and of course, things go sideways from there.
Of course, like many stories used by writers, Sosthand's episode was rooted in reality. Her own family was big in jazz, different racial perspectives, and a sibling born deaf. The episode gave Sosthand a chance to use her personal experience of balancing a physical limitation with a whole family of issues and going from there. Sosthand ended up bringing her relatives into the cartoon world vicariously through Lisa Simpson's experience trying to help the musician's son.
The Results Proved the Success of the Idea
The ASL and deaf voice actor combination was a hit. The episode came across as realistic and accurate, despite fundamentally being a cartoon. And that's the kind of factor that makes The Simpsons one of the longest running TV shows, much less the longest running TV cartoon show. Even South Park doesn't even come close to longevity. And for those who use regular ASL, the particular episode of Lisa's adventures hit home and provided representation for the first time on The Simpsons. It was history in the making.