18 Celebrities That Vanished Without a Trace or Explanation
If the best magicians in the world have taught us anything, it's that we simply cannot vanish without a lot of preparation and planning. As human beings, we crave closure. As a society obsessed with celebrity culture, we also crave constant news and attention regarding these larger-than-life figures. So what do we do when some of the biggest stars in the world up and vanish?
We look closer.
Today, we are going to introduce you to 18 celebrities that vanished without a trace or a concrete explanation. While these stories are sad and tragic in their own right, they are also thrilling insights into how quickly larger-than-life figures can come and go.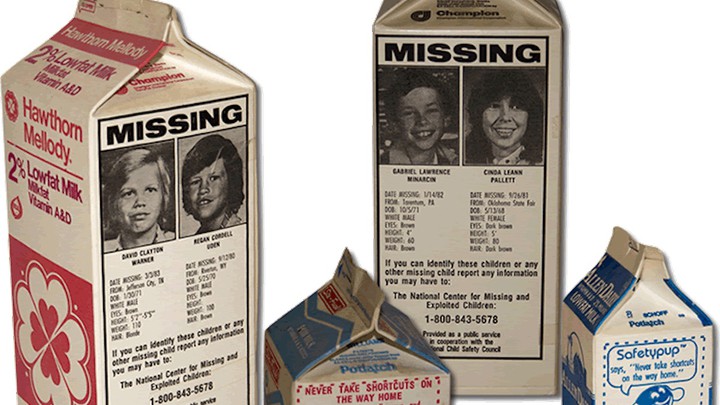 Sean Flynn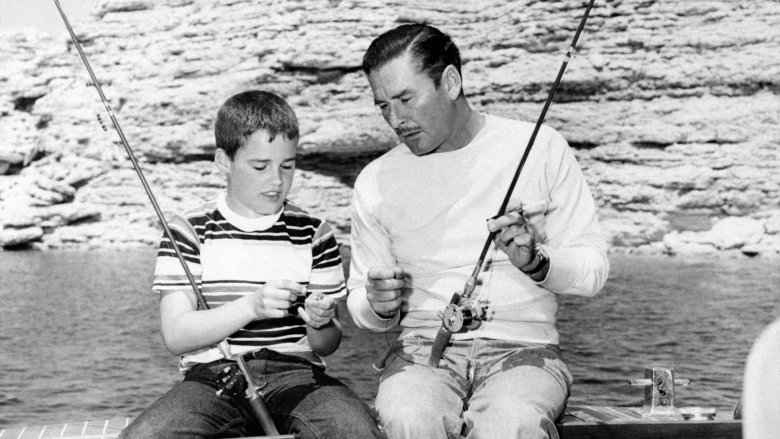 The son of Errol Flynn, Sean Flynn was always stuck behind his father's shadow. Despite a successful career as both an actor and a photojournalist during the Vietnam War, Flynn would potentially lose his life trying to set himself apart from what he wasn't… his father. Flynn would go to Vietnam in 1970 alongside another journalist named Dana Stone. Their goal was simple, to cover a Viet Cong checkpoint, but they never returned and nobody knows what happened to them.
Leading Guess: The Khmer Rouge has killed at least 30 known foreign journalists and Flynn is potentially one of them.
Oscar Zeta Acosta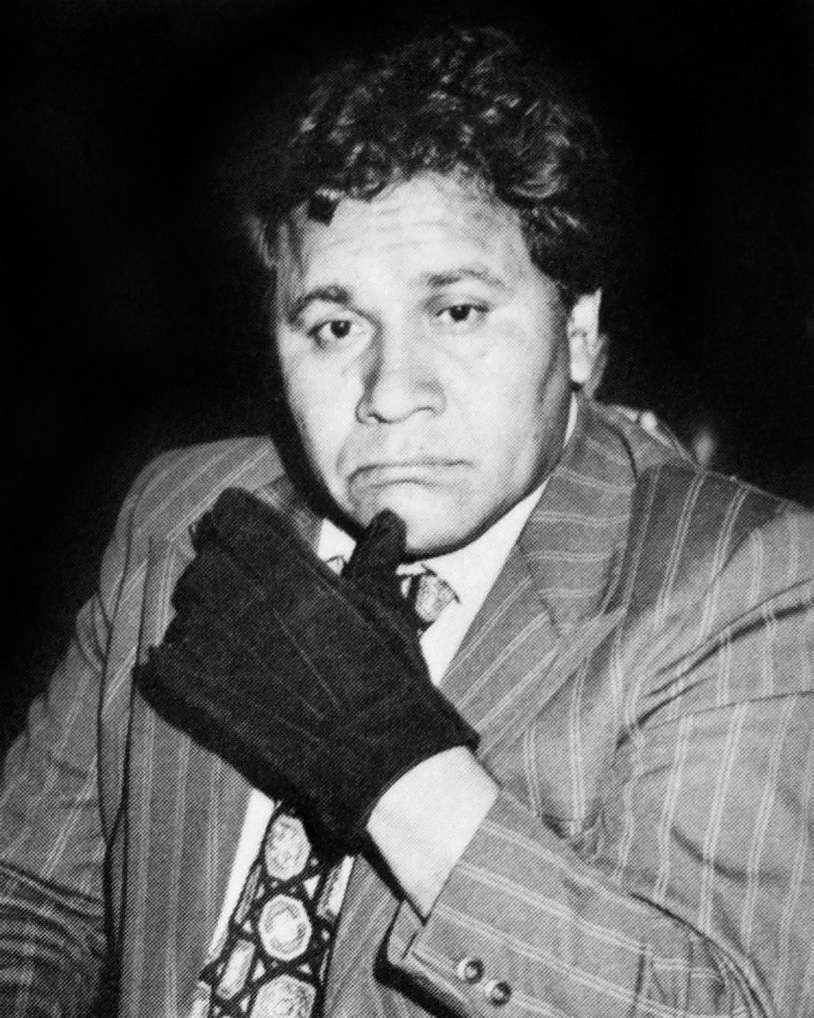 Born and raised in El Paso Texas, Oscar Acosta would go on to become a prominent attorney, novelist, and activist within the Chicago Movement. Most well known for his work with and characterization by Hunter S. Thompson, Acosta would live up to his larger-than-life reputation by breaking down barriers everywhere that he saw them.
Oscar Zeta Acosta would vanish without a trace in 1974 while on a trip to Mexico and since he vanished, he has been presumed dead. Some fans of Oscar Zeta Acosta believe that he gave up his life of fame and drugs to live quietly in Mexico.
Barbara Newhall Follett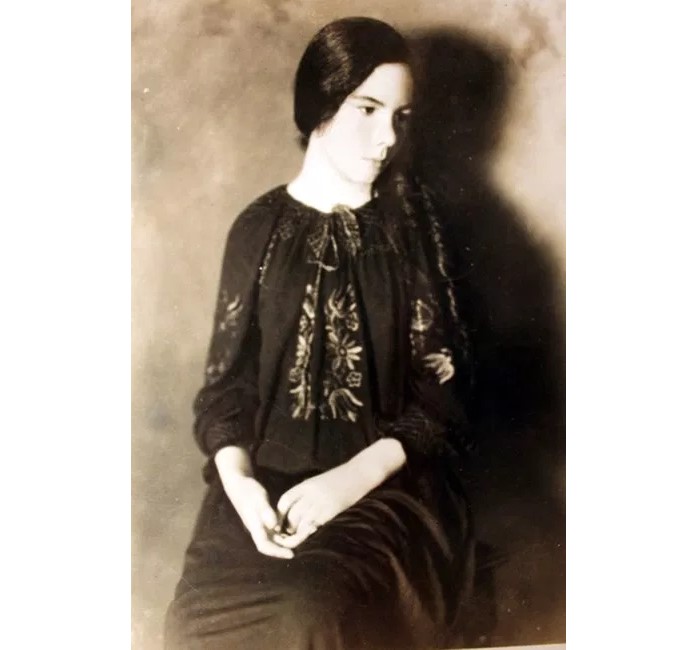 By the age of 13, Barbara Newhall Follett had already published her first novel. Not long after that, her complex and technical work would land her on lists as the next great American author. Follett would release two celebrated novels before the world would fall from beneath her feet as her father abandoned the family. Follett would be forced to quit writing to support her mother. She would never publish a novel again.
At 26-years-old, Follett would vanish after an argument with her husband. Her husband never looked and Follett's mother didn't even notice she was gone for over a decade.
Fan Bingbing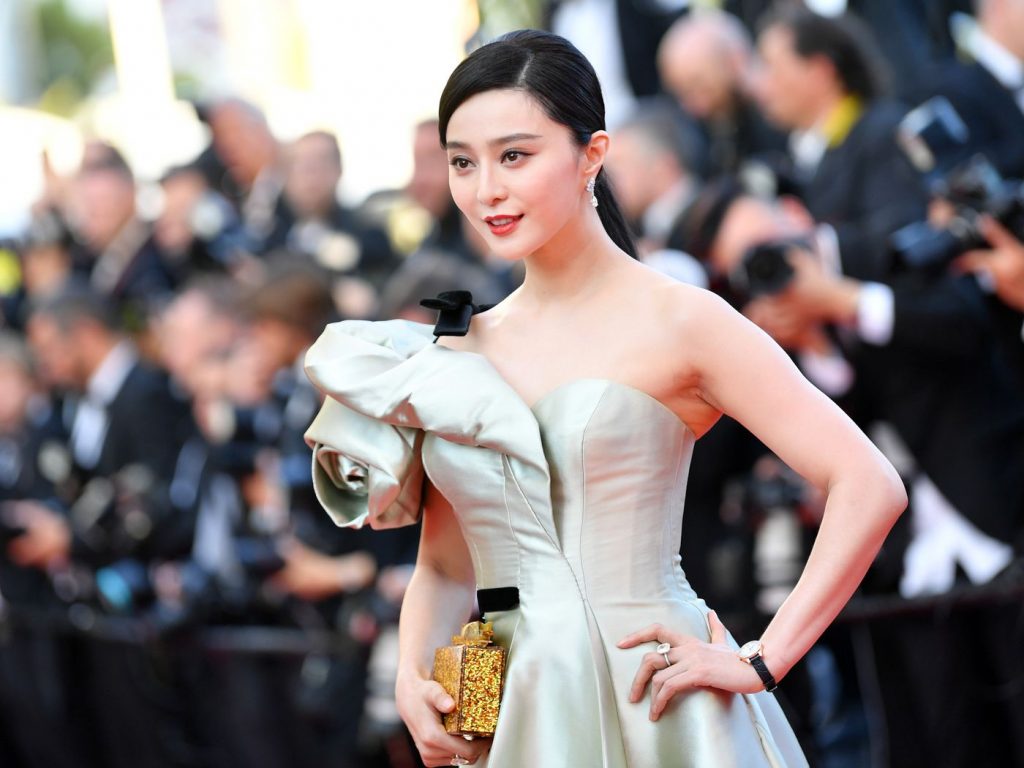 Would it shock you to learn that we have celebrities still vanishing in today's highly publicized world? Fan Bingbing was ready to explode in the West as a talented performer thanks to an appearance in X-Men: Days of Future Past. Unfortunately for Fan, her contractual information would leak revealing that she had been evading taxes. Bingbing would vanish in 2018 without a trace, with many individuals pointing to the Chinese government as responsible.
Thankfully, Bingbing would reappear years later but her disappearance hung like a bomb ready to go off.
Connie Converse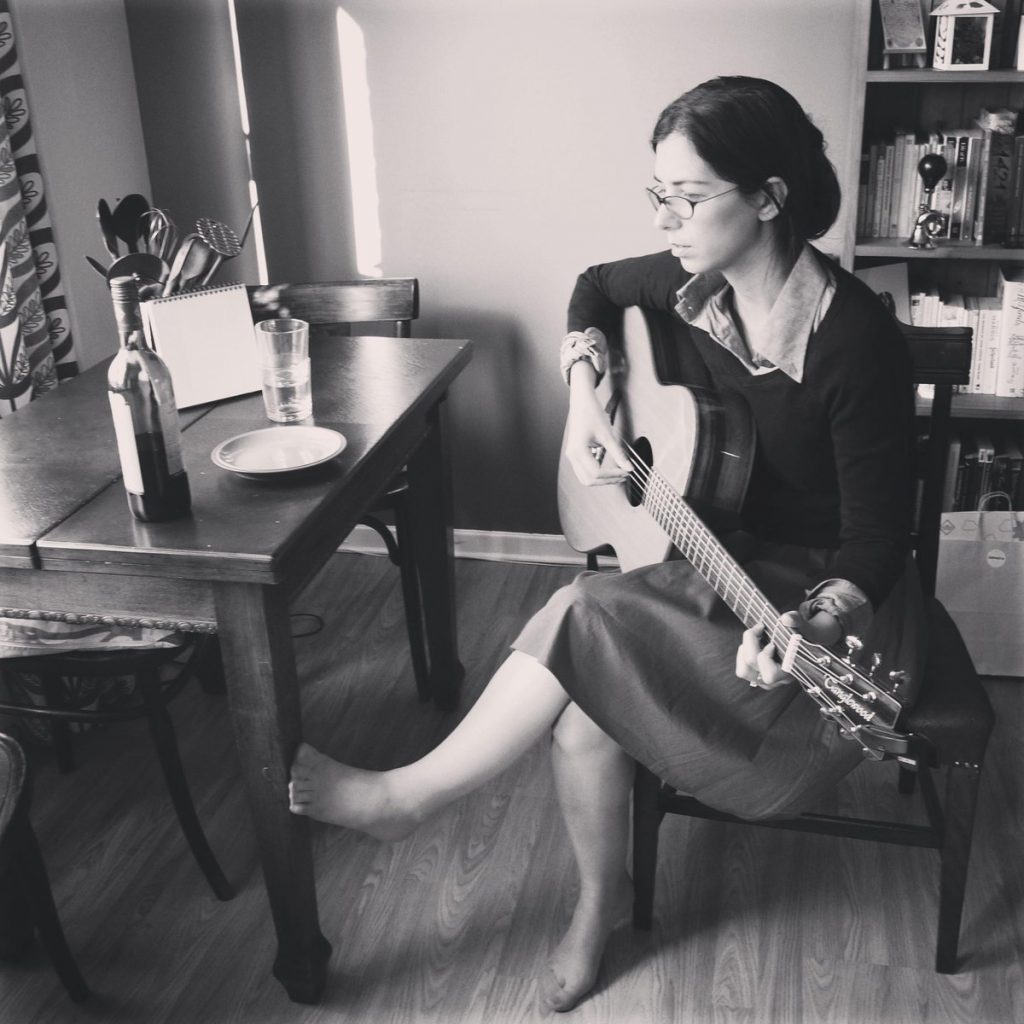 Connie Converse was born and raised in New Hampshire. She would leave home behind to head to New York City to pursue her dreams as a musician. While Connie wasn't enormously popular during her time in the city, her work would gain new life long after her disappearance.
In 1974 long after leaving music behind, Connie would send her friends a letter. She told them that she had felt like she had failed and that it was time for a fresh start. She was never heard from again.
Rico Harris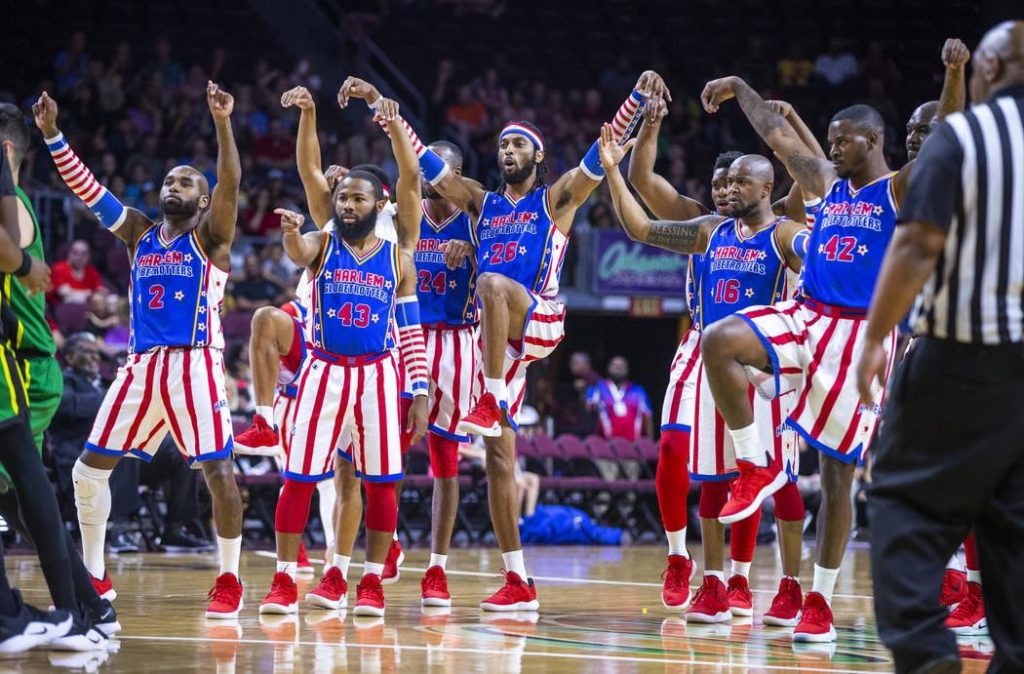 How can someone with such explosive talents simply vanish without a trace? As it turns out, the answer is tragically 'pretty easy'. Harris made his claim to fame as a member of the Harlem Globetrotters during the early 00s. Prior to his work with the Globetrotters he had been a top-level collegiate recruit. Unfortunately, a problem with alcohol would cause Harris to lose his job later in life as a security guard.
Harris would leave his mother's house in Seattle only to vanish outside of Sacramento. His car was found but Harris was never located.
D.B. Cooper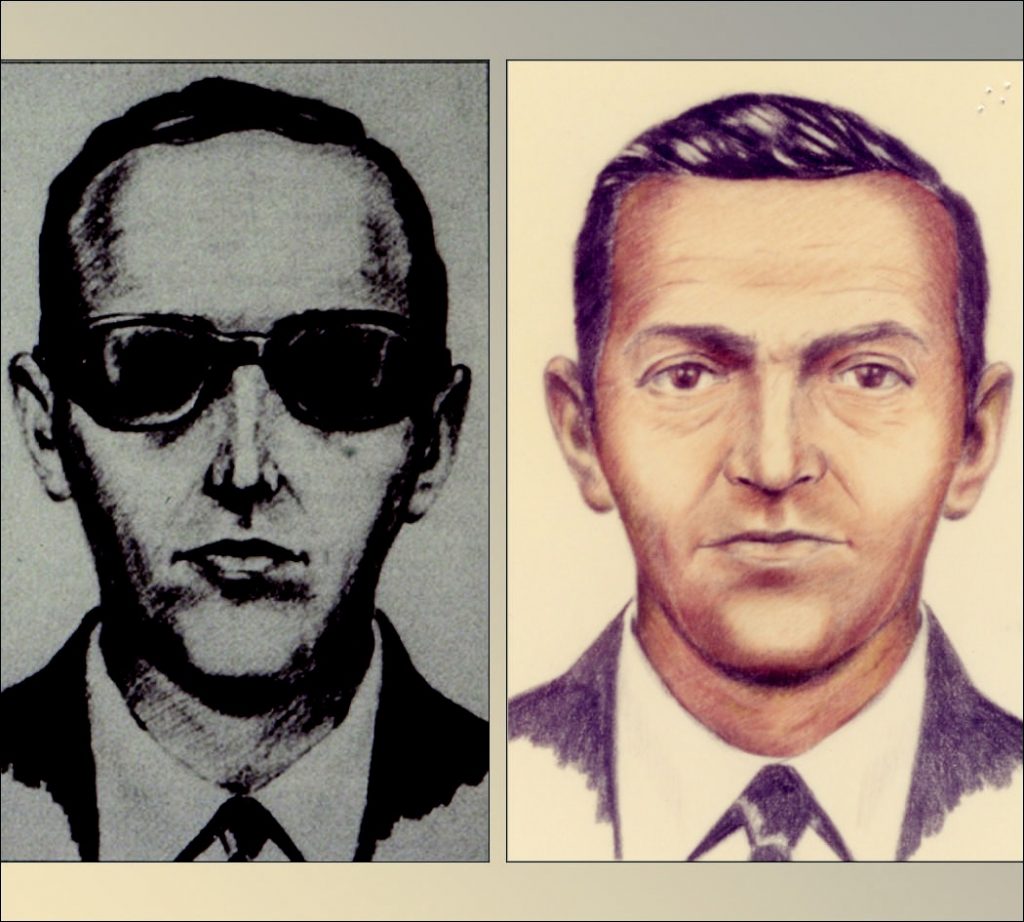 We suppose that we are cheating by using a figure like D.B. Cooper, but we figure that he still should be on this list. Yet to be unidentified, the name Dan Cooper was handed to the unidentified figure who would go on to hijack a Boeing 727 aircraft in 1971. Cooper had purchased his airline ticket under the name Dan Cooper, this leading to the name we have given him.
Cooper would jump from the airline that he had hijacked while taking nearly $1.26 million dollars in money-adjusted-for-inflation. Nobody knows what happened to Cooper once he left the plane. Some say he survived, others figure that he died upon landing.
Bisone Delle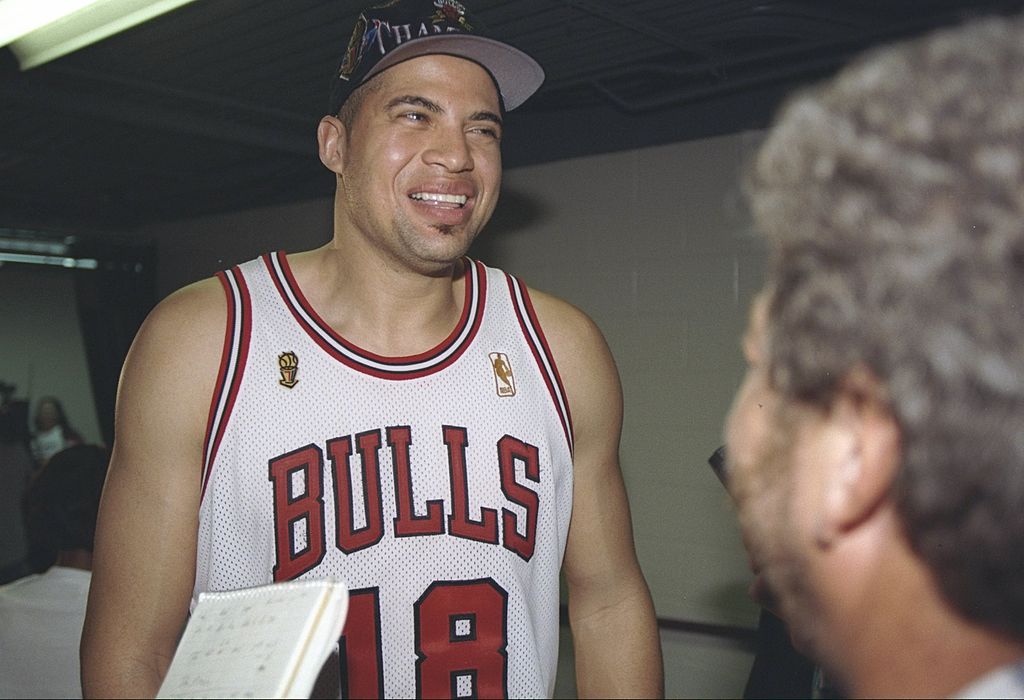 Bison Dele was known as Brian Williams as a collegiate basketball player. Talented and athletic, Dele would find his way to the NBA only to quit the game by the age of 30. Dele would travel across the world, enjoying nomadic travel throughout Asia and the Middle East. Dele would live this vagabond lifestyle while setting sail with his brothers and girlfriend for a trip to Hawaii.
Only Miles Dabord, Dele's eldest brother, would ever be heard from again while trying to cash his brother's checkbook. Dabord is considered the prime suspect in the disappearance of Dele, but he has since passed away from an insulin overdose.
Richey Edwards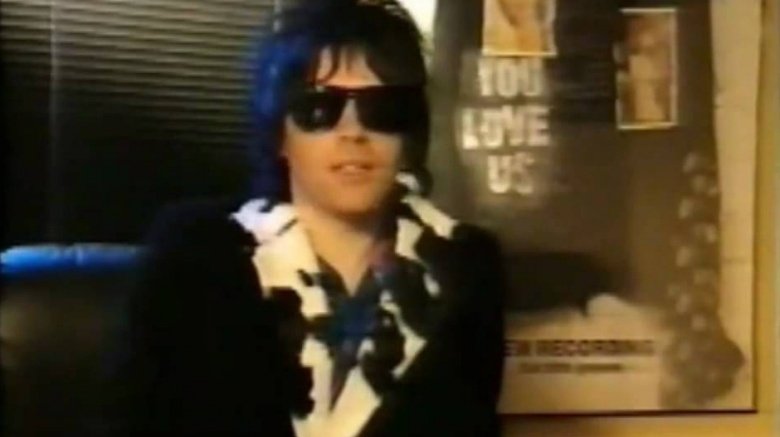 Richey Edwards was Sid Vicious before Sid Vicious was Sid Vicious, ya dig? Edwards was a rock star in every sense of the word, and he was renowned, revered, and repudiated for his larger than life actions. Edwards was known to be unstable, and he often did 'out there' things for attention. When he vanished in 1995, many assumed Edwards had simply chosen to vanish. Edwards would never be heard from again, though his car was found abandoned beneath the Severn Bridge.
Jimmy Hoffa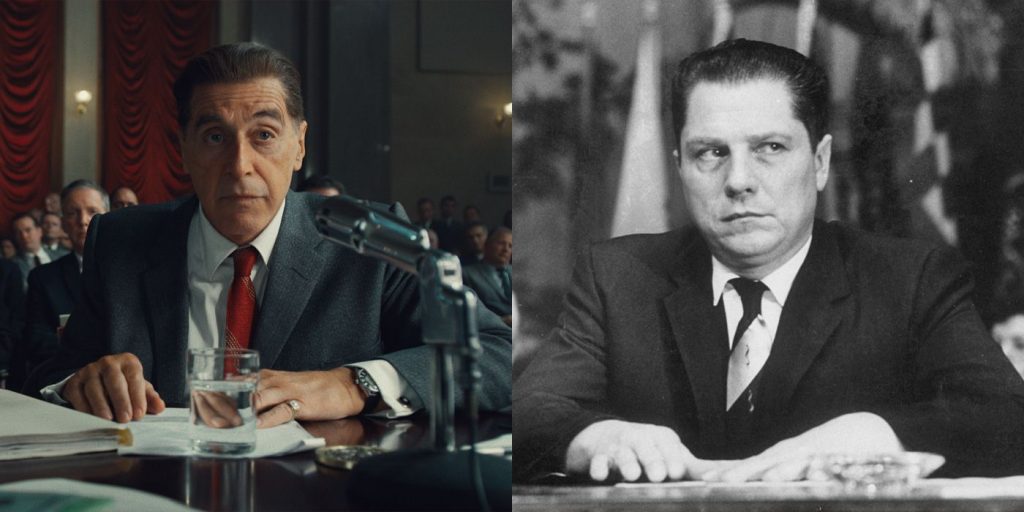 No conversation regarding vanishing celebrities can be complete without mentioning Jimmy Hoffa. Once in charge of the Teamsters union in the '60s, Hoffa would turn away from his position in the '70s due to a potential passion for crime. Ultimately, Hoffa would end up vanishing in 1975 while visiting Detroit. He has since been presumed dead and no body has ever been recovered.
Harold Holt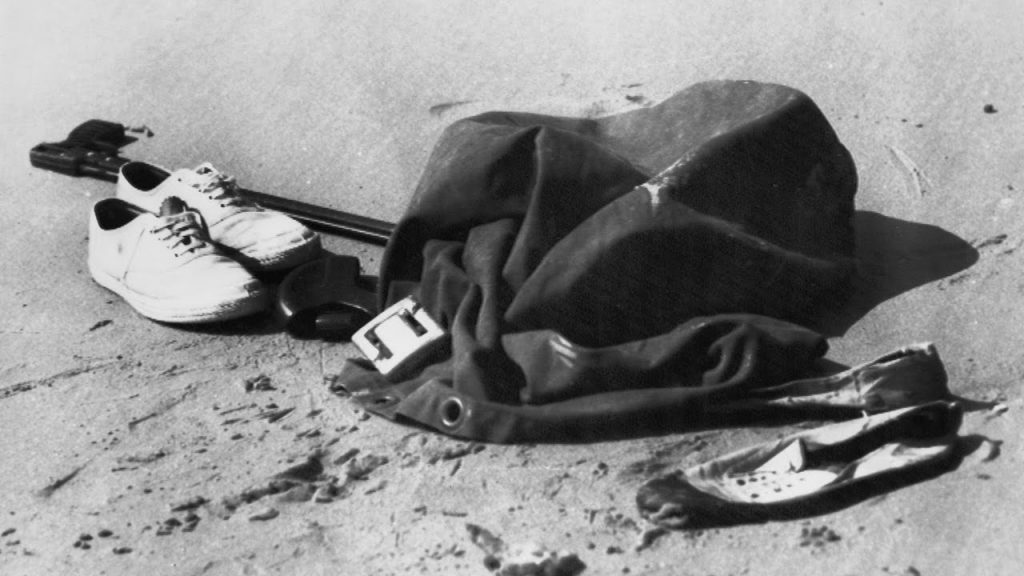 Harold Holt had been serving as Australia's 17th Prime Minister when he vanished on an otherwise normal December day. Holt had been visiting the Cheviot Beach located in Victoria where he had fostered a love for swimming. The weather was purportedly bad with waves higher than most surfers were willing to handle.
Holt was never found and the general consensus is that he drowned while swimming, or had an incursion with some aquatic life. Imagine if JFK had simply vanished at sea and you'll get why this was such a big deal at the time.
Solomon Northup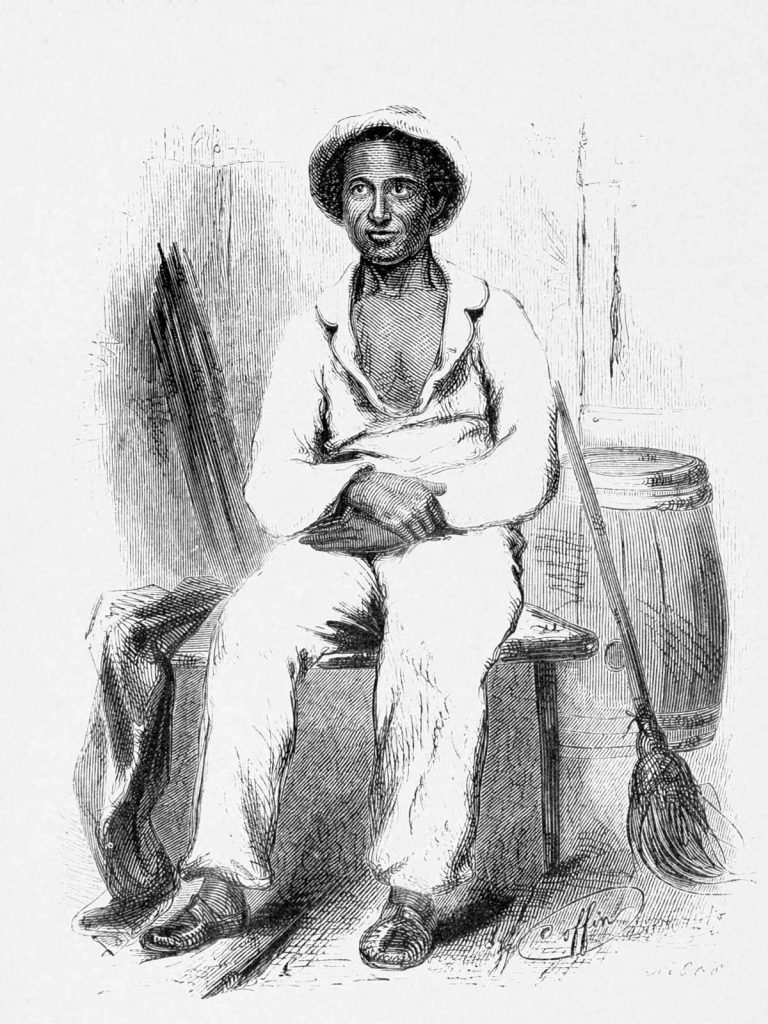 Solomon Northup is the author behind the famous novel and cinematic adaptation, Twelve Years a Slave. Northup had been kidnaped in 1841 by two men, Merrill Brown and Abram Hamilton. Northup would end up in the slave markets where he was sold to James H. Birch as a 'fugitive'. Solomon would eventually reclaim his freedom only to tragically vanish in 1857 while working in Canada.
Nobody knows what happened to Northup, but his story continues to live on to this day.
'Sweet' Jimmy Robinson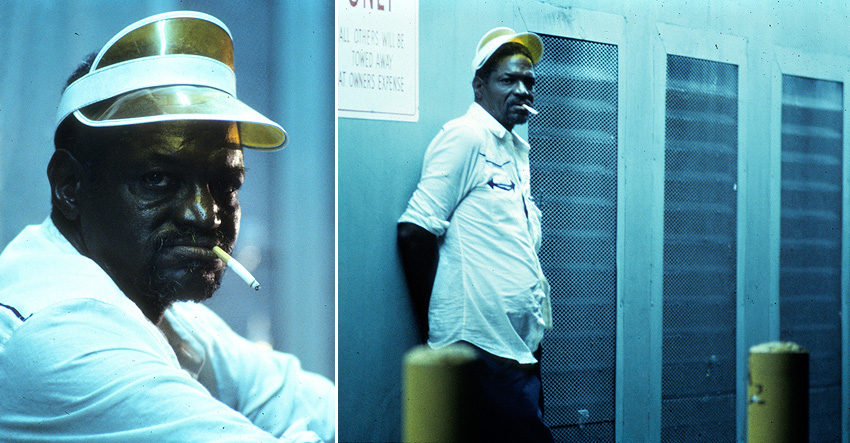 Imagine if you will the opportunity to compete one on one with the greatest name your favorite sport has ever seen. That is what happened to Sweet Jimmy Robinson in 1961 when he stepped into the ring with Muhammad Ali. Robinson had been brought in as a last-minute replacement, and he would be knocked out in short order, lasting just 94 seconds in the ring.
Robinson would go on to vanish in 1979 shortly after a photographer had found him broke, potentially homeless, and addicted to alcohol. If Sweet Jimmy is still alive today, he is embracing his privacy.
Jim Sullivan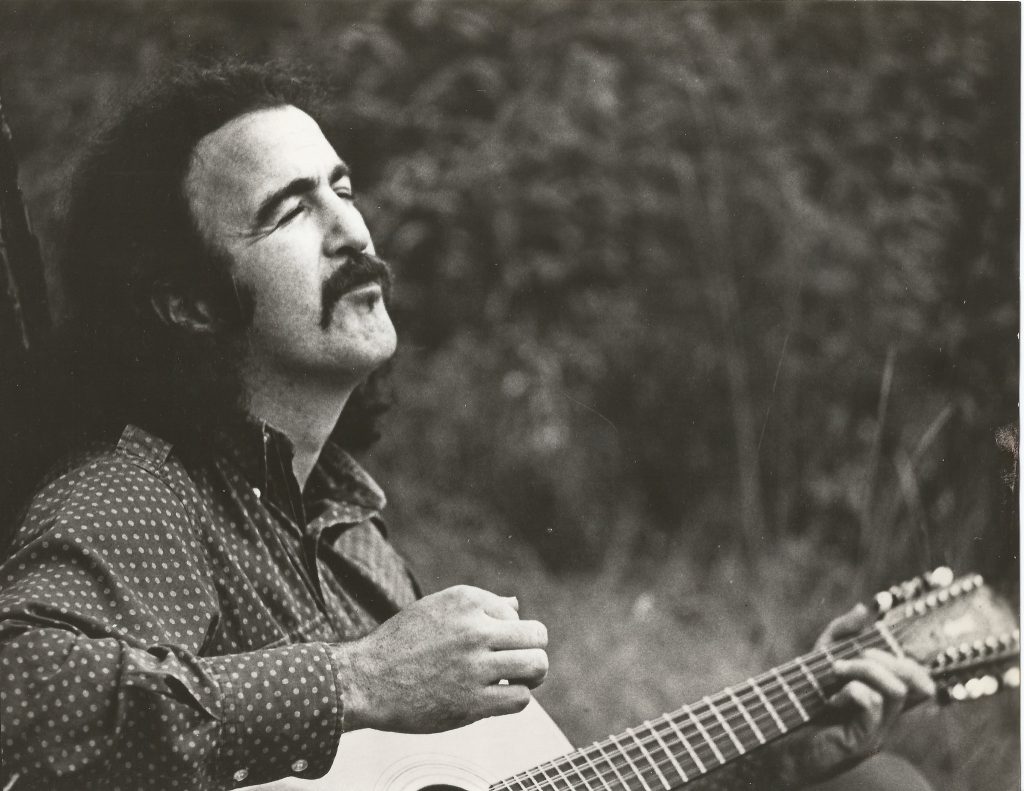 Jim Sullivan wasn't your average guitarist. He was a folk singer who had gained a cult following after releasing just two records. Sullivan wouldn't go out like most rock stars typically do, instead simply vanishing from thin air during a visit to Santa Rosa in New Mexico. Sullivan's clothing, wallet, and guitar were all found abandoned at a local motel.
Sullivan's friends claim that he would never have abandoned his guitar and some conspiracy theorists believe that UFOs might have been involved. Sullivan had once written about driving into the desert only to be abducted by aliens.
Amelia Earhart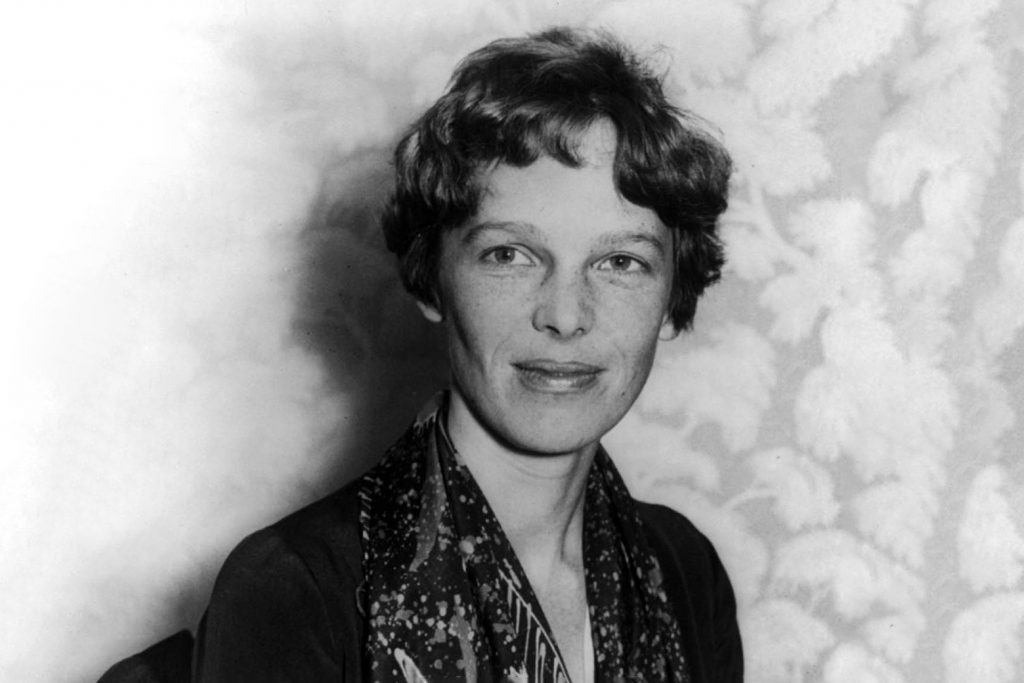 Celebrities vanishing and historical figures go hand in hand when discussing Amelia Earhart. Perhaps most famous FOR going missing, Earhart had accomplished more than enough in life to put that idea to bed. Earhart was an established pilot, designer, and author with the kind of ambition that would lead someone to try and fly across the globe.
Unfortunately for Earhart and Fred Noonan, the pilots would simply vanish once over the Pacific Ocean. Some say the plane crashed. Others say that Amelia and Fred went to Japan. Simply put, nobody knows.
Hale Boggs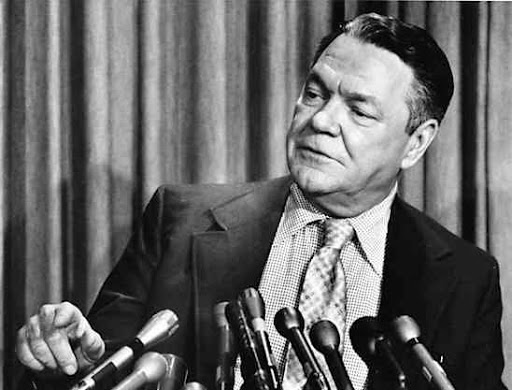 Close your eyes and imagine the most famous politician in America outside the President of the United States. Now imagine that they had vanished without a trace. That is the perspective we need to have when discussing Hale Boggs. Boggs had sat opposite many prominent figures during his time in office, doubting the JFK shooting publicly while also going to verbal war with J. Edgar Hoover, a pretty bad fella.
In 1972, Boggs was expected to arrive in Juneau to help fellow party members hold their seat for the upcoming election. With bad weather and more than 325,000 sq/miles of area, Boggs and his vehicle would simply vanish without a trace. No plane wreckage or body was ever found.
Michael Rockefeller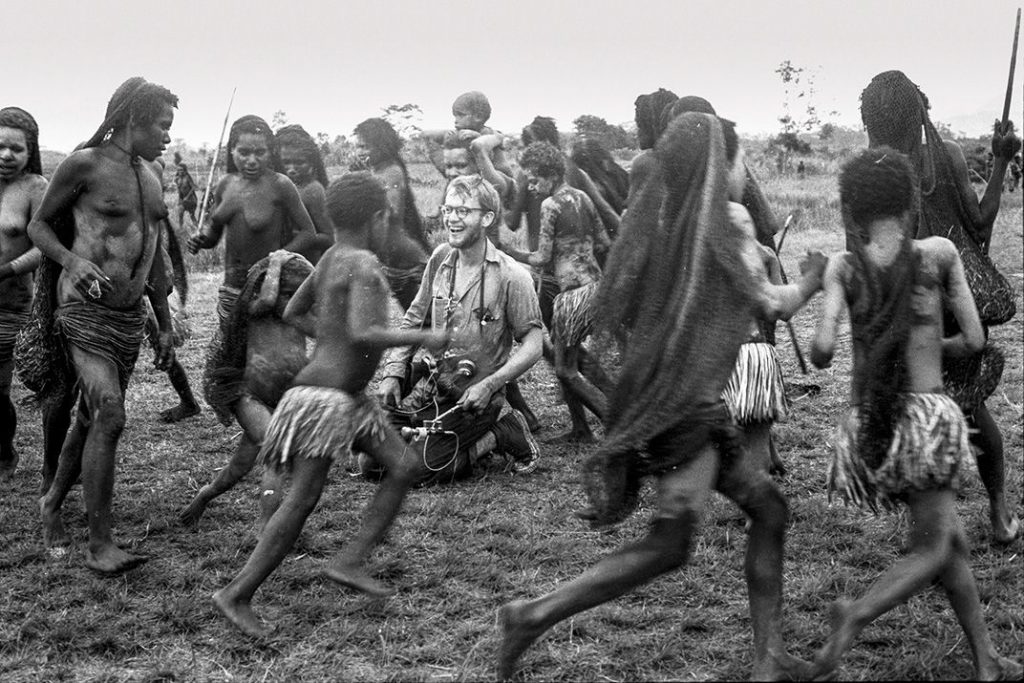 Young, rich, and exorbitantly handsome. Michael Rockefeller had everything going for him when he simply went missing. Michael could have been referred to as just another spoiled socialite who vanished while on vacation, but that would be doing his story a disservice. Instead, Michael would vanish while visiting Papua New Guinea to visit the local people and embrace their culture.
Rockefeller would see his boat overturned around the Asmat area of Papua New Guinea and his body was never recovered. Some local tribes are said to have seen Rockefeller reach the shore, only to be killed and dismembered as a trophy. Nobody knows for sure.
Don Lewis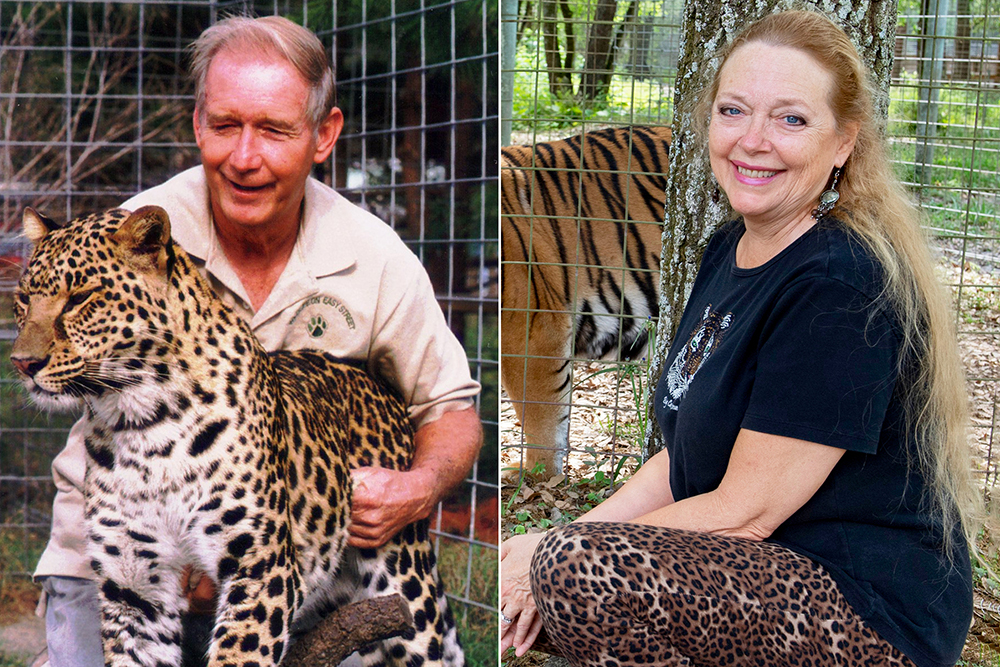 Let's close out our exploration of celebrities that vanished without a trace by pointing to Don Lewis, a self-made millionaire with an eye for automobiles and real estate. Lewis would rise to fame thanks to his mentions in the Tiger King reality series on Netflix. Lewis would vanish in 2002 after developing a history of visiting sketchy places throughout South America. His wife, Carole Baskin, was often pointed at as a potential reason for his disappearance. Carole and Lewis had married in 1991 and had a notably rocky relationship.
Despite all the theories surrounding Don Lewis and his disappearance, no solid or concrete evidence has ever presented itself. Some say that he was fed to big cats after being murdered while others assume he went missing in South America. There have been no charges levied nor any arrests made in connection with his disappearance. Carole Baskin has since used her fame to try and find his remains.

Walmart Aims to Save Pollinators, Makes Massive Change to Supply Chains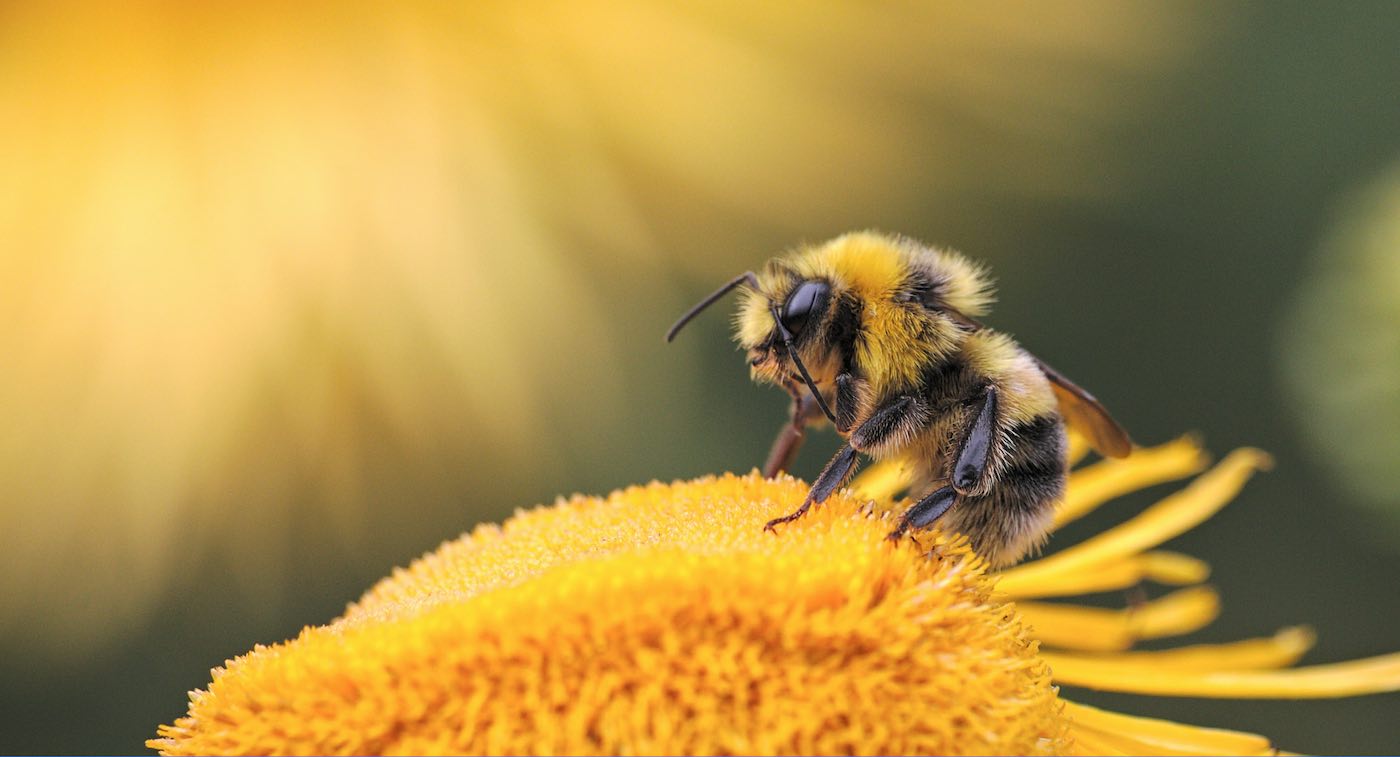 Were you to tune in for any number of apocalyptic or post-apocalyptic films in the past decade, you'd likely hear a storyline or two revolving around bees. Specifically, you'd hear stories about how the loss of bees in the wild can lead to wholesale catastrophe to ecosystems far and wide.
Bees play a pivotal role within our environment as pollinators, joining butterflies, beetles, and birds. Without these pollinators, the ecosystem as we know it would no longer function. As Walmart is one of the largest corporations on the planet, even the smallest change within their supply chain can have a butterfly-like effect across the planet. A new announcement from Walmart would reveal that they are introducing a pollinator health effort to support these important creatures.
Largest Pollinator Health Effort
As Walmart is one of the largest corporations on the planet, it stands to reason that they'd opt to produce one of the largest pollinator health efforts as well. Walmart announced a new commitment to reduce the threats aimed most directly at pollinators. These efforts by Walmart are going to take many different forms, though one area of focus is on integrated pest management, or the habits and practices revolving around expanding these key habitats while reducing pest threats.
According to Walmart, the U.S. branch of the company will pull 100% of its floral and fresh produce from suppliers that adopt and integrate the pest management practices highlighted above. As America's largest retailer, what Walmart decides to do can potentially set the tone for discussions revolving around pollinators and corporations in the future. Right now, the alleged goal is to integrate these IPM practices by 2025, at least according to an unnamed third party.
More than just focused on a single aspect of their supply chain, Walmart is actually taking a shot at several areas where they can reduce potential pollinator threats. According to Martin Mundo, Head of Produce Sourcing at Walmart U.S, Walmart is pushing suppliers to phase out and eliminate their use of nitroguanidine neonicotinoids and chlorpyrifos pesticides. Phasing out these problematic pesticides could lead to an industry-wide shift as consumers expect more from corporations.
While Walmart is uniquely focused on pesticides, that is far from the only area that they are addressing pollinator threats. Mundo wrote on the Walmart website that the chain would also begin to phase out and avoid selling "invasive plant species" within their retail locations. Mundo went on to add that Walmart would begin working with solar developers in order to craft pollinator habitats, similar to those found in Laurens, South Carolina.
Working With the Walmart Foundation
Leading the way in the philanthropic fields hasn't been what Walmart is most known for. With that being said, the Walmart Foundation continues to work with farmers and cultivators around the country to enact positive changes for the environment. Most recently, the Walmart Foundation pushed funding toward the Cornell Lab of Ornithology in order to further its studies and work collecting science data from citizens and local monitors.
Acquiring local data and inputting it at the Cornell Lab of Ornithology will allow scientists and researchers to better approach conservation planning in the future. Conservation planning is vital to the long-term health and vitality of our natural wonders, including the animals and insects therein.
Bees are known to be vital to our plane and if corporate leaders like Walmart understand that, hopefully, others will too. For now, we look to Cornell and to the various pollination partners under the Walmart umbrella while we wait to see if results begin to manifest!