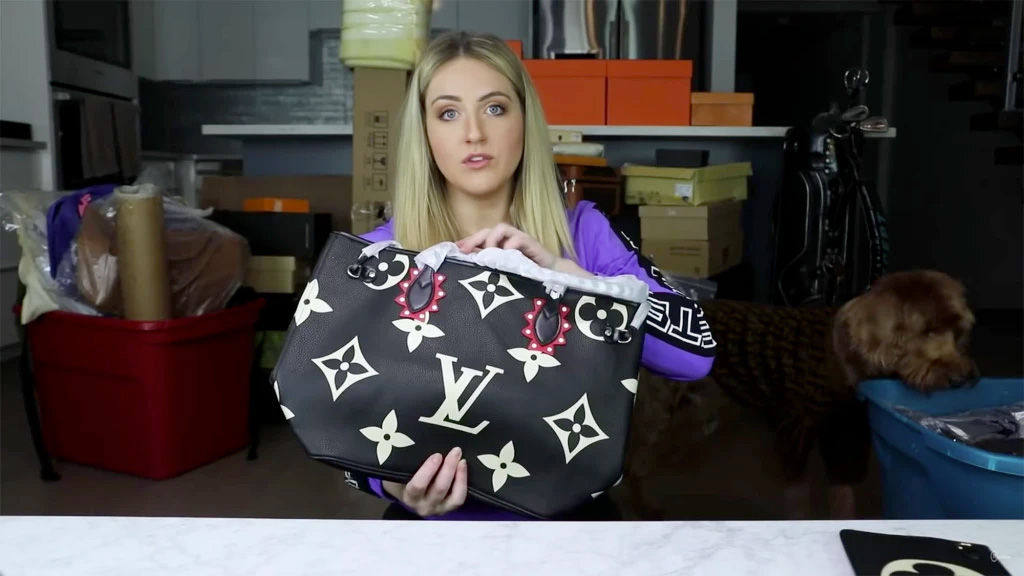 YouTube Content Creator Reunites Luggage With Owners
When people travel via commercial airlines, they are expected to put a nametag on their suitcase that goes in baggage, and it's not a bad idea to do the same on their carryons as well. However, unless the same travelers use their own tag, what's provided at the airport is usually just enough to survive the trip and then be replaced. Unfortunately, a good number of bags get separated from their tags, and they also don't get recovered in the immediate lost and found by their owners. While airlines will try to connect these bags with their owners, eventually some don't make it.
Bags that are permanently separated or unclaimed ultimately have to be gotten rid of, and airlines take advantage of third parties to move bags from their warehouses onsite to other parties who might want to use the luggage for second-hand goods. This then connects the lost luggage with our story.
Hope Allen is a well-known YouTuber. In that respect, the artist needs content to keep audiences growing and entertained. One particular topic Hope came up with, known online as HopeScope, involves connecting lost luggage with its original owners. So off Hope went recovering lost belongings and trying to connect them with previous holders. In particular, Hope focuses on expensive personal property, including everything ranging from Louis Vuitton baggage to high-end electronics. The adventure got so popular, Hope was joined by Safiya Nygaard, another YouTuber, to help make the connections. Nygaard had her own expertise, being an accomplished treasure hunter. Add in the fact that with the pandemic people were losing things all over the place, pickings were good, no pun intended.
Hope and partner focused on specific items that clearly represented personal connections as well as value. High-end scarves, sunglasses, cameras and similar were all fair game. And, while it was a good idea for content, the success in finding the real owners didn't pan out so well. Unfazed, the two YouTubers changed their strategy and focused on websites already in the business of selling unclaimed travel property (yes, there are online businesses just for that market, believe it or not).
To help in making connections more successful, Hope and Safiya then got a list of items from owners who detailed what they lost. Rather than focusing on finding the exact item, the pair instead looked for viable exact or similar replacements. The similarities got further and further away from exact copies, but the replacements were still comparable quality. Hope would complete the circle by shipping the replacement back to the affected owner, who would in turn submit a video reaction. The high majority were quite happy enough to get some kind of recovery.
As mentioned before, airlines use third party to move unclaimed bags. Either they go to charities or other parties paid to move them out; there's no profit for the airlines, just removal of a concern. After 60 days, everything ends up in those parties' hands. The oddest things are found in luggage. Some cases end up being mini-treasures, like expensive Rolex watches. Others can be potential risks like a live rattlesnake. It's amazing what people try to go on a trip with.
Indiana Man Saves Children During House Fire, Footage Caught on Police Body Camera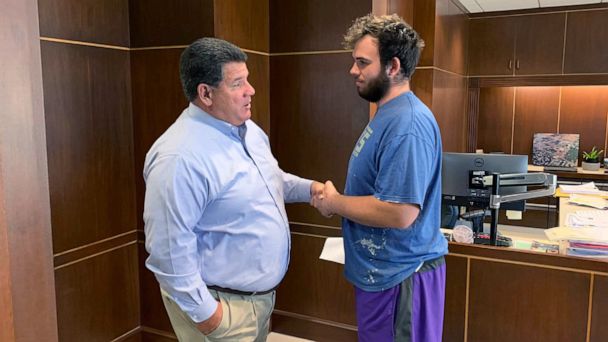 There are moments in life when we can decide to become a hero or to fade into the background. For Nicholas Bostic, a young man from Indiana, the choice was thrust upon his shoulders without much time to think. Bostic had been driving home around 12:30 in the morning when he noticed a fire billowing from the balcony of a home. A moment later, the driver was slamming on his brakes, running up a hill, and vanishing into a house engulfed in flame. Moments later, Bostic would re-appear with four saved lives.
However, there was someone still missing.
Tragedy Averted, Stunning Moments Caught on Camera
When police officers and fire response teams arrived at the Indiana home that was ablaze, they didn't know what they were walking into. However, moments after officers arrived on the scene, video footage from police body-worn cameras would reveal a stunning image of Bostic emerging from the flames with a young girl in his arms. Moments later, the two would collapse onto the sidewalk, wheezing and injured, asking for oxygen.
After initially beating law enforcement to the scene, Bostic would run into the home where he would find four young children as well as their oldest sister. After getting the small group out of the home, they would reveal that another child was still stuck inside.
Bostic didn't hesitate. In an interview with Fox 59, Bostic revealed his return to the home, "The smoke just came out of nowhere. It was pitch black, pitch black. The heat was excruciating."
Despite the billowing smoke, excruciating heat, and blinding particulates, Bostic was able to find the young child trapped in the home. Listening to her faint cries, Bostic was able to find the child on the second story of the building. The duo would jump out of the window only to appear dramatically before the waiting law enforcement officials.
Bostic and the child would both survive the incident, though Bostic would suffer from blisters, burns, and other abrasions. The entire family was uninjured.
When asked about his experience, Bostic replied, "I'd be hoping that the guy driving would consider doing the same if they were able to."
Honoring a Local Hero: Thanks From a City
According to a report by fire department officials, the fire began on the front porch and had been caused by ashes that had not been extinguished before they were emptied. Bostic's minor injuries would be treated at Eskenazi Hospital in nearby Indianapolis.
Lt. Randy Sherer of the local Lafayette Police Department cited Bostic's actions as being brave, selfless, and heroic. Lt. Sherer stated, "He has impressed many with his courage, tenacity, and steadfast calmness in the face of such perilous danger."
Local police officers stated that Bostic would be honored by the community during a local baseball game for the Aviators in August. Lafayette Mayor Tony Roswarski was also quick to thank Bostic for his actions. All proceeds earned from tickets at the local baseball game will be given to a fundraising campaign on the internet for Bostic.
As far as Bostic is concerned, his actions were just an extension of his personal faith. Bostic told the local station News 18, "I have something to remind me of why I'm here, still alive. Why God keeps me here. He used me like his instrument that night."