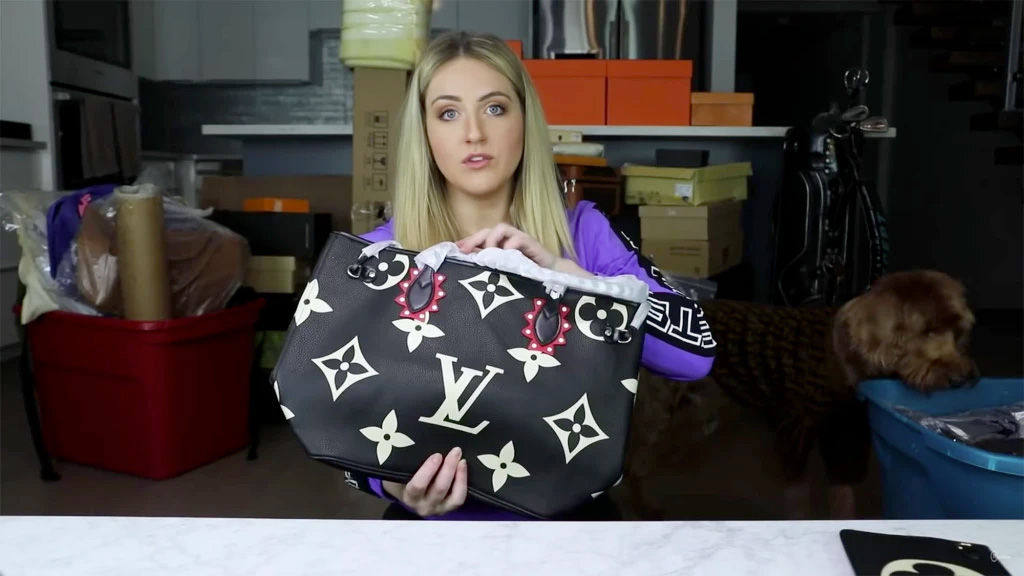 YouTube Content Creator Reunites Luggage With Owners
When people travel via commercial airlines, they are expected to put a nametag on their suitcase that goes in baggage, and it's not a bad idea to do the same on their carryons as well. However, unless the same travelers use their own tag, what's provided at the airport is usually just enough to survive the trip and then be replaced. Unfortunately, a good number of bags get separated from their tags, and they also don't get recovered in the immediate lost and found by their owners. While airlines will try to connect these bags with their owners, eventually some don't make it.
Bags that are permanently separated or unclaimed ultimately have to be gotten rid of, and airlines take advantage of third parties to move bags from their warehouses onsite to other parties who might want to use the luggage for second-hand goods. This then connects the lost luggage with our story.
Hope Allen is a well-known YouTuber. In that respect, the artist needs content to keep audiences growing and entertained. One particular topic Hope came up with, known online as HopeScope, involves connecting lost luggage with its original owners. So off Hope went recovering lost belongings and trying to connect them with previous holders. In particular, Hope focuses on expensive personal property, including everything ranging from Louis Vuitton baggage to high-end electronics. The adventure got so popular, Hope was joined by Safiya Nygaard, another YouTuber, to help make the connections. Nygaard had her own expertise, being an accomplished treasure hunter. Add in the fact that with the pandemic people were losing things all over the place, pickings were good, no pun intended.
Hope and partner focused on specific items that clearly represented personal connections as well as value. High-end scarves, sunglasses, cameras and similar were all fair game. And, while it was a good idea for content, the success in finding the real owners didn't pan out so well. Unfazed, the two YouTubers changed their strategy and focused on websites already in the business of selling unclaimed travel property (yes, there are online businesses just for that market, believe it or not).
To help in making connections more successful, Hope and Safiya then got a list of items from owners who detailed what they lost. Rather than focusing on finding the exact item, the pair instead looked for viable exact or similar replacements. The similarities got further and further away from exact copies, but the replacements were still comparable quality. Hope would complete the circle by shipping the replacement back to the affected owner, who would in turn submit a video reaction. The high majority were quite happy enough to get some kind of recovery.
As mentioned before, airlines use third party to move unclaimed bags. Either they go to charities or other parties paid to move them out; there's no profit for the airlines, just removal of a concern. After 60 days, everything ends up in those parties' hands. The oddest things are found in luggage. Some cases end up being mini-treasures, like expensive Rolex watches. Others can be potential risks like a live rattlesnake. It's amazing what people try to go on a trip with.
Missing Hiker Spotted By Train Passenger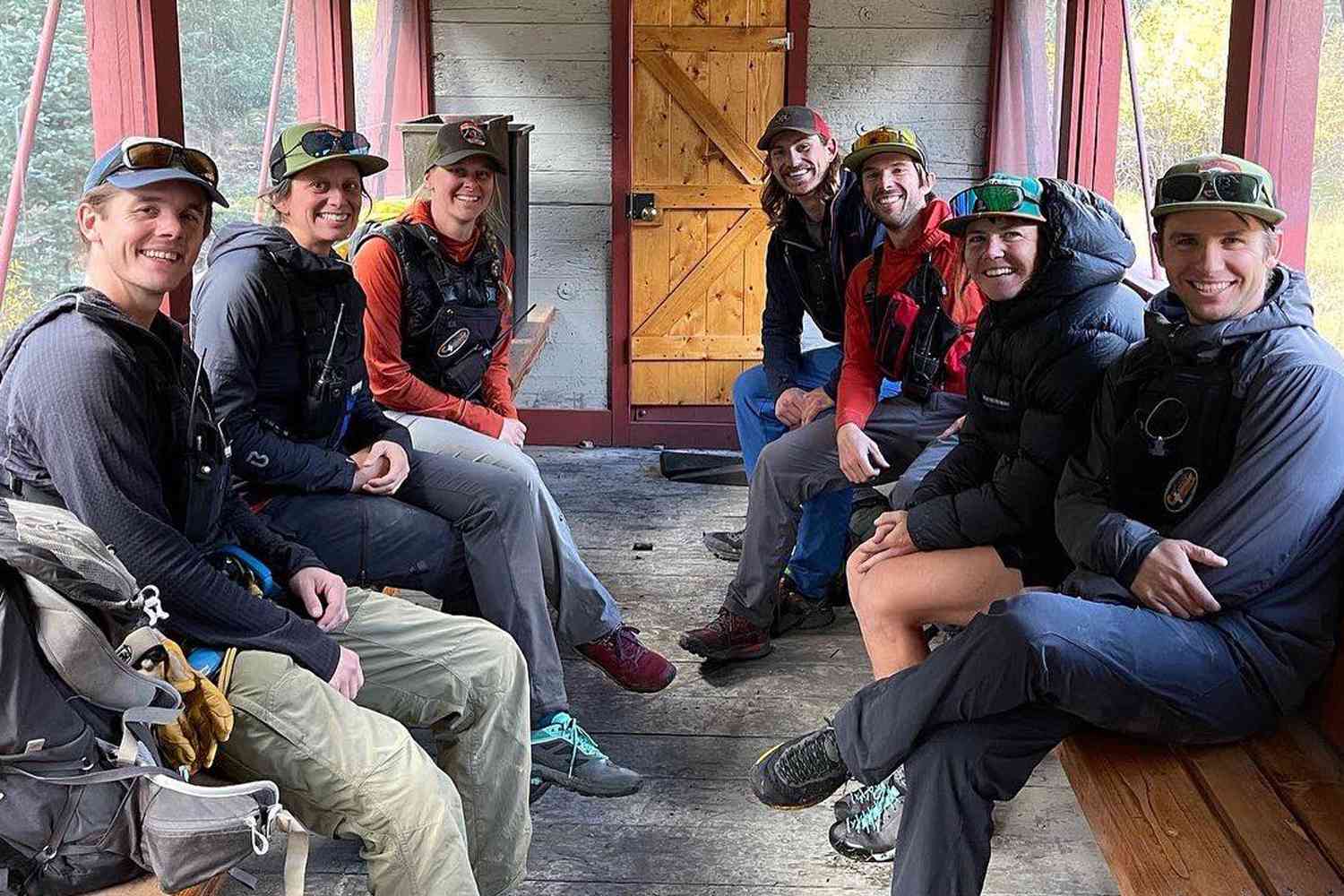 Day Trip Turns Into Two-Day Trip
A young woman hiking in Colorado found herself completely unprepared when she fell down a 90-foot cliff, becoming badly injured. A New Mexico native, the hiker left the trail in search of better photo opportunities. While trying to take pictures of the beautiful scenery, she lost her footing and could not prevent her accident. Her injuries included a broken leg and possible concussion, and she may have been unconscious for several hours. Because she only planned to be out during the day, the hiker only had enough supplies to last for a short time. Her clothes were suitable for a day trip, but not warm enough for nights in the area.
Injured Hiker Starts by Helping Herself
In her 20s, the hiker survived for two days with her injuries, but it is unknown how much longer she could have gone on without food, water, or medical aid. Because of her will to live, she managed to crawl to an area where she was more likely to be visible to passing travelers. The Animas River was cold and moving quickly, but the injured hiker managed to make it close to the riverbank. On the other side of the river, she could hear and see the train passing.
Train Passenger Becomes Unlikely Hero
Luckily for the injured hiker, at least one of the passing trains was a passenger train. One of the passengers was enjoying the view through the area and paying attention to the landscape, probably hoping for interesting sights and animal spotting. There is no doubt that she was surprised to see a human hand waving for help, but she did what all heroes do and acted immediately. The woman who spotted the injured hiker immediately notified the train officials so that they could notify the train company and find a train that could stop and see what was going on with the person waving.
Qualified Heroes
The engineer and fireman on the next train were a married couple who knew how to help injured people in emergencies. Nick and Kylah Breeden were on the next passing train, and they willingly stopped to help. Over 300 passengers waited while the couple checked out the situation, and Kylah stayed behind when it became clear that the hiker could not be transported across the river without extra help.
Kylah is a trained paramedic and she stayed with the hiker while waiting for help. The hiker needed to be transported across the river on a backboard because of her injuries. Then a gurney took her to a waiting helecopter.
Willing Heroes
If not for the actions of all those people, the hiker would doubtless have stayed alone without help. Many of the people who helped did so as part of their jobs, but they went above and beyond, such as when Kylah Breeden stayed overnight with the hiker while waiting for help. But none of it would have been possible if the train passenger simply wanting to enjoy the scenery didn't notice and immediately find help.