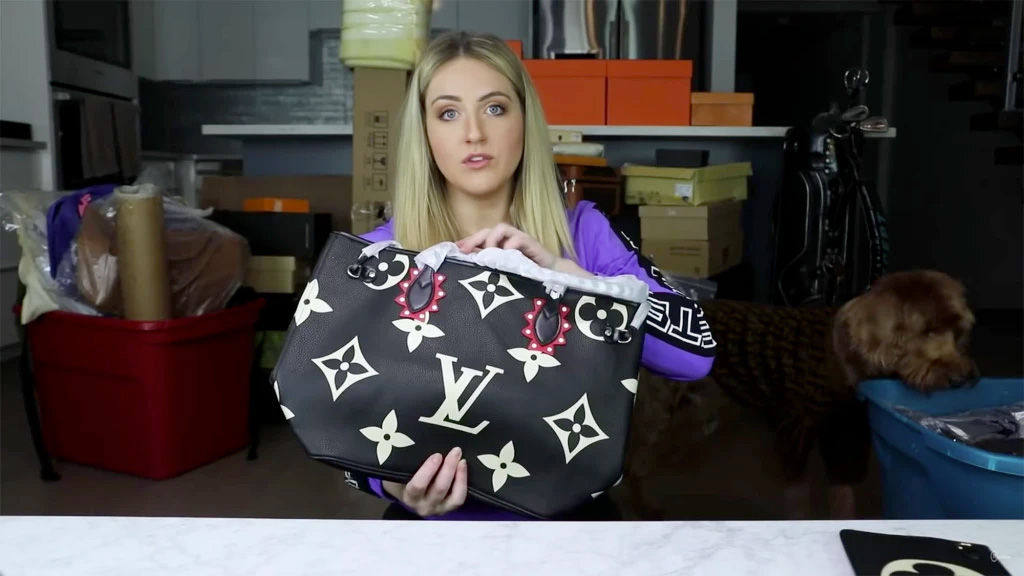 YouTube Content Creator Reunites Luggage With Owners
When people travel via commercial airlines, they are expected to put a nametag on their suitcase that goes in baggage, and it's not a bad idea to do the same on their carryons as well. However, unless the same travelers use their own tag, what's provided at the airport is usually just enough to survive the trip and then be replaced. Unfortunately, a good number of bags get separated from their tags, and they also don't get recovered in the immediate lost and found by their owners. While airlines will try to connect these bags with their owners, eventually some don't make it.
Bags that are permanently separated or unclaimed ultimately have to be gotten rid of, and airlines take advantage of third parties to move bags from their warehouses onsite to other parties who might want to use the luggage for second-hand goods. This then connects the lost luggage with our story.
Hope Allen is a well-known YouTuber. In that respect, the artist needs content to keep audiences growing and entertained. One particular topic Hope came up with, known online as HopeScope, involves connecting lost luggage with its original owners. So off Hope went recovering lost belongings and trying to connect them with previous holders. In particular, Hope focuses on expensive personal property, including everything ranging from Louis Vuitton baggage to high-end electronics. The adventure got so popular, Hope was joined by Safiya Nygaard, another YouTuber, to help make the connections. Nygaard had her own expertise, being an accomplished treasure hunter. Add in the fact that with the pandemic people were losing things all over the place, pickings were good, no pun intended.
Hope and partner focused on specific items that clearly represented personal connections as well as value. High-end scarves, sunglasses, cameras and similar were all fair game. And, while it was a good idea for content, the success in finding the real owners didn't pan out so well. Unfazed, the two YouTubers changed their strategy and focused on websites already in the business of selling unclaimed travel property (yes, there are online businesses just for that market, believe it or not).
To help in making connections more successful, Hope and Safiya then got a list of items from owners who detailed what they lost. Rather than focusing on finding the exact item, the pair instead looked for viable exact or similar replacements. The similarities got further and further away from exact copies, but the replacements were still comparable quality. Hope would complete the circle by shipping the replacement back to the affected owner, who would in turn submit a video reaction. The high majority were quite happy enough to get some kind of recovery.
As mentioned before, airlines use third party to move unclaimed bags. Either they go to charities or other parties paid to move them out; there's no profit for the airlines, just removal of a concern. After 60 days, everything ends up in those parties' hands. The oddest things are found in luggage. Some cases end up being mini-treasures, like expensive Rolex watches. Others can be potential risks like a live rattlesnake. It's amazing what people try to go on a trip with.
Drew Carey's Beyond Generous Gesture to Support Striking Writers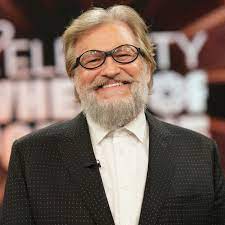 In times of struggle, acts of kindness and generosity can bring hope and relief to those in need. Drew Carey, a well-known television personality, has once again shown his compassion by providing daily lunches for members of the Writer's Guild of America (WGA) who are currently on strike. This remarkable gesture is helping to alleviate some of the financial strain faced by these hardworking individuals.
Drew Carey is graciously covering the expenses at two local businesses for WGA members who show their guild card. The two restaurants involved in this endeavor are Bob's Big Boy in Burbank and Swingers Diner on Beverly. With every meal, Drew is estimated to be spending thousands of dollars per day to ensure that these writers are well-fed during this challenging time.
This is not the first time that Drew Carey has demonstrated his support for the WGA. During the 2007 strike, he generously provided lunches to struggling writers for two consecutive months. His commitment to helping others in need has not wavered over the years, and he continues to be a beacon of kindness.
The gratitude expressed by the WGA members for Drew's actions is overwhelming. Many writers have taken to social media to share their appreciation and to highlight the impact of his generosity. One writer tweeted, "Drew bought me lunch for two months straight in '07 when I was struggling with that WGA strike. In a better place now, but Drew continues to be a good dude." The outpouring of thanks and support from the WGA community is a testament to the positive effect that Drew's kind gestures have on their lives.
The participating restaurants have become a gathering place for WGA members, who are not only enjoying the delicious meals but also feeling the love and support from Drew. The writers express their gratitude repeatedly, and the staff at the restaurants are grateful to be part of this compassionate act. They feel privileged to play a role in facilitating Drew's generosity and witness the joy it brings to those in need.
Being a writer can be challenging, with periods of financial uncertainty and limited opportunities. The current strike has exacerbated these difficulties, making every complimentary meal a significant relief for the writers. As one member explained, "They're very, very happy and they're very, very thankful to Drew." The impact of Drew's support goes beyond a single meal—it represents a lifeline for those facing financial hardships during the strike.
Drew Carey's unwavering commitment to supporting the WGA and his genuine care for those in need is truly commendable. His actions remind us of the power of kindness and the difference one person can make in the lives of others. As the strike continues, the lunches provided by Drew serve as a ray of hope and a reminder that the writing community is not alone in their fight.
In times of hardship, it is heartwarming to see individuals like Drew Carey step forward and offer their support. His kindness and generosity are an inspiration to us all, and his contributions to the well-being of the WGA members are deeply appreciated.