Your Older Brother Meets You Everday After School …In a Different Costume.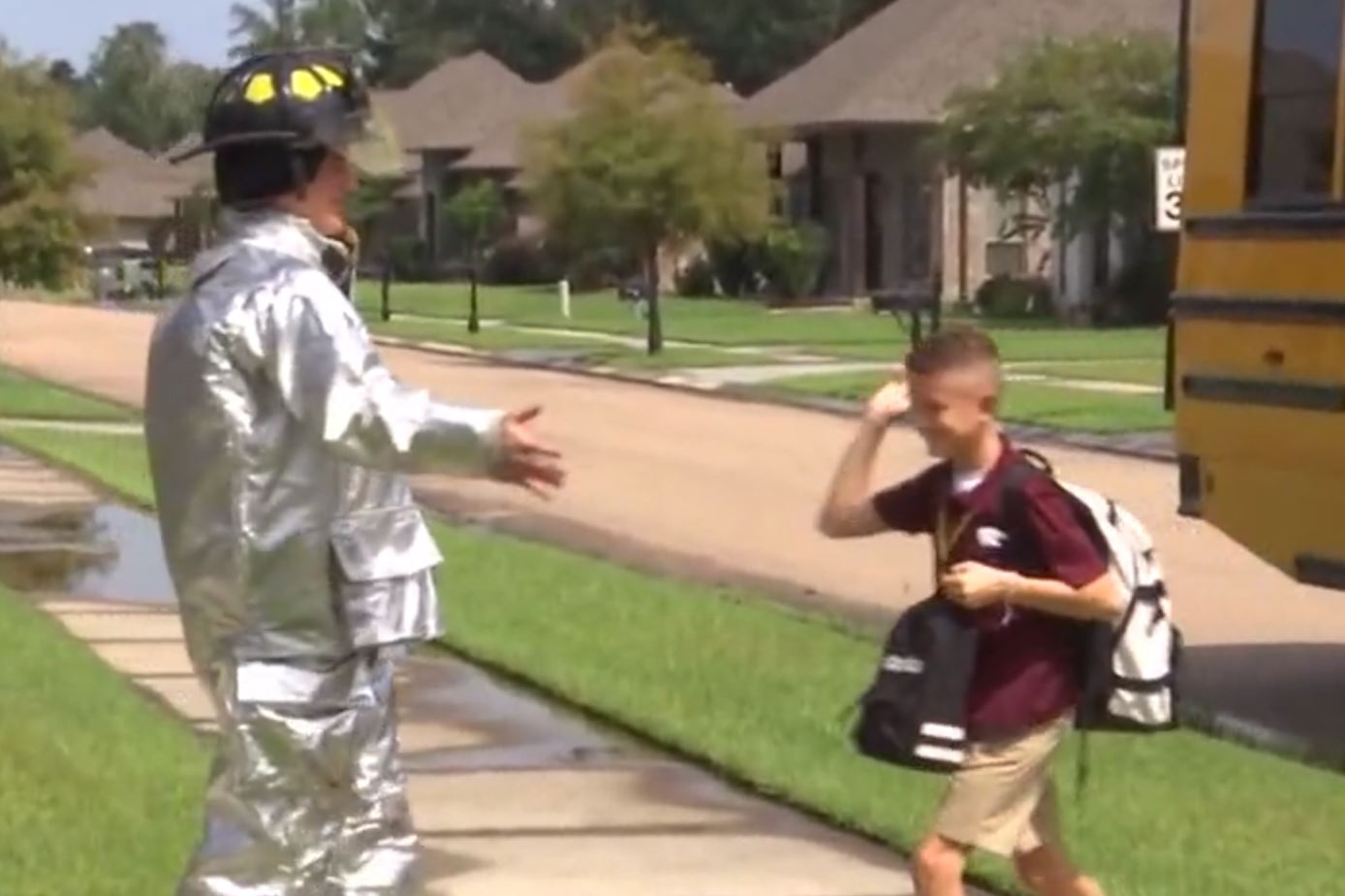 Siblings have been well known for doing weird things to each other. It's the kind of experience that can shape memories and their opinions of each other for a lifetime and be brought up well into their senior years with either laughter, anger or both. So, it's no surprise that Noah Tingle, as an older brother, would likely leave an impression on his younger sibling. However, it's the way that Noah went about this time-honored behavior between brothers that stands out as so different.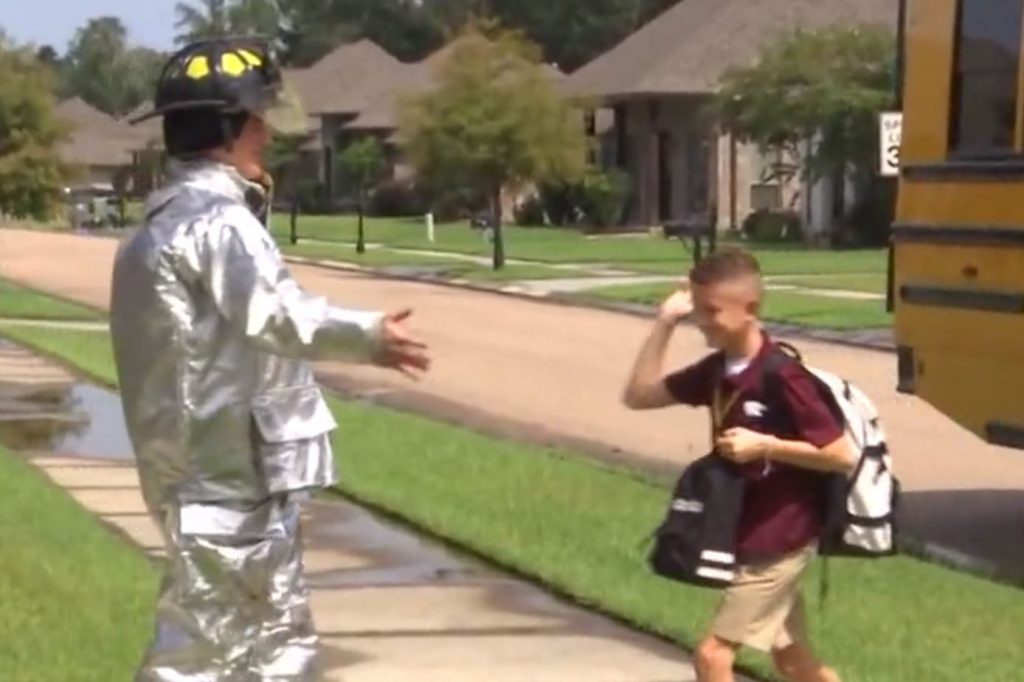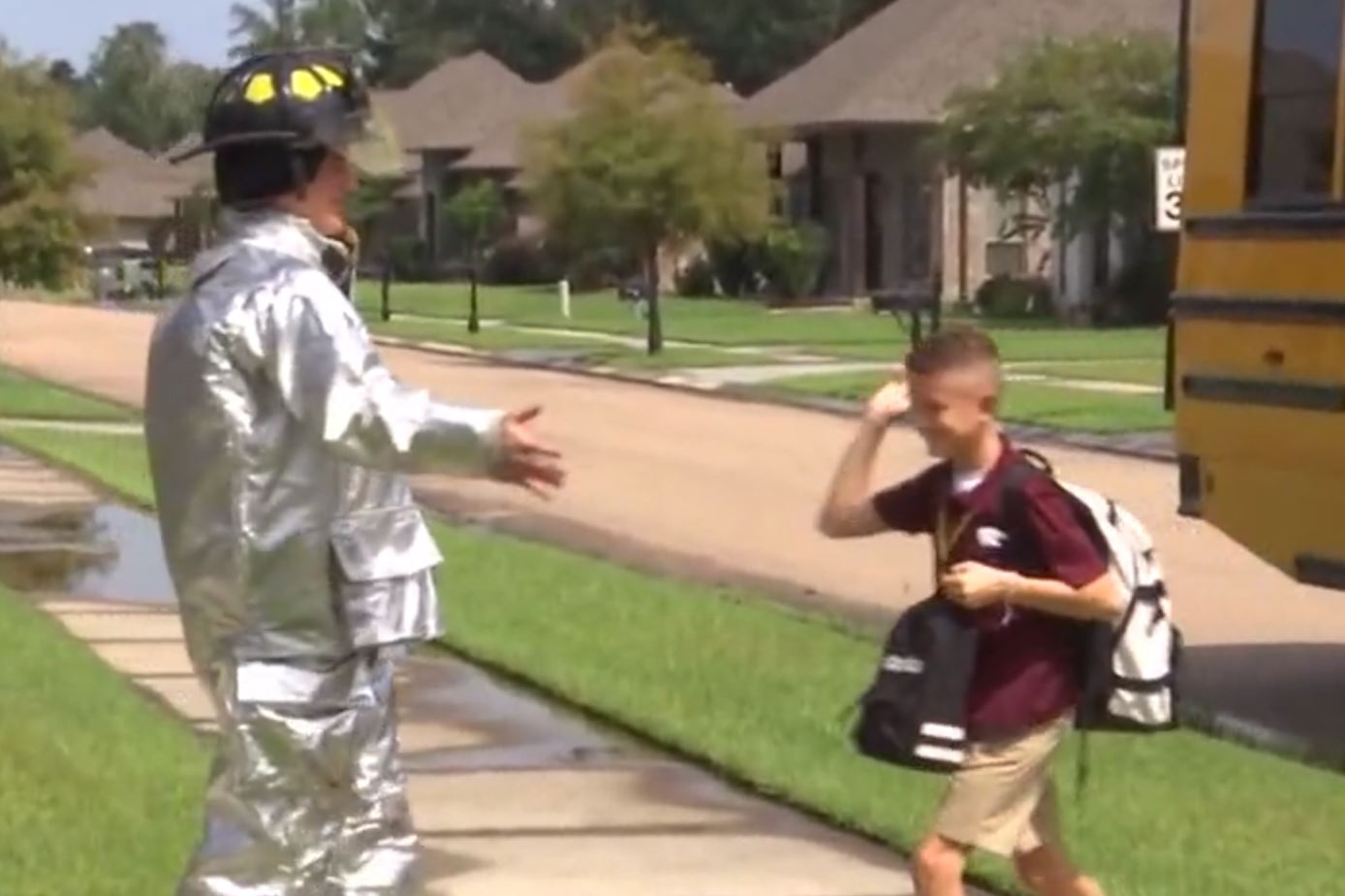 The fact is, Noah is a persistent fellow. And he wanted to make an impression on his younger brother, Max, that would last a lifetime. This intentional act took planning, and a lot of different resources. Because, as Noah figured out, it takes a lot of creativity to stay with the program that he came up with.
The first day Noah's plan went into effect, his younger brother had no idea what was in store for him. It was a normal day of going to school, getting on the bus, sitting all day in class, yearning for those midday breaks, and then the bus ride home. Except that's where things went different. When Max got off the schoolbus at his stop only to find his older brother standing at the stop waiting for him, in a full costume, his senses went into def-con 5 mode. The 12-year-old didn't know whether to laugh or get back on the bus. Worse, the costumed goof came running at him with arms wide open for a big hug. Scary!
This wonderful, crazy, insane, scary, funny experience continued every school day. And while Noah's younger brother got used to the idea of his older sibling waiting for him, each day was a new costume. From the obvious and easy ones like Santa Claus, a football player and a dinosaur to the more complicated ones like Star Wars' Chewbacca, Noah was diligently at the bus stop to make his brother's day.
Not only did Noah completely make his brother embarrassed by the whole affair, he also made Max the talk of his own school. The younger brother wasn't the only kid on the bus every afternoon, after all. So Along with Max, every other kid on the bus got to see the costumes as well, something the younger brother wasn't going to live down anytime soon. And, over time, Max started looking forward to the surprise each day and what new costume Noah could come up with a day's time.
Their mom got in on the act and began posting photos of the outfits on social media. No surprise, it gained a quick audience and big following, making Max's "ordeal" now a bit of a national even and story of life on the Internet. Folks even got in on the act helping Noah out by sending him costumes they came up with or procured, so the older brother would haven't to be entirely on his own keeping the gig going. There have been some real knock-outs as a result, enough to be contenders for a future Burning Man trip probably.
Once Noah goes away to college the costume parade will end, but Max's memory of the entire affair won't. It's the kind of thing siblings talk about for decades to come. And that's what Noah wanted for his brother to remember him by.
The little boy shares a special moment with a police officer during a protest rally for George Floyd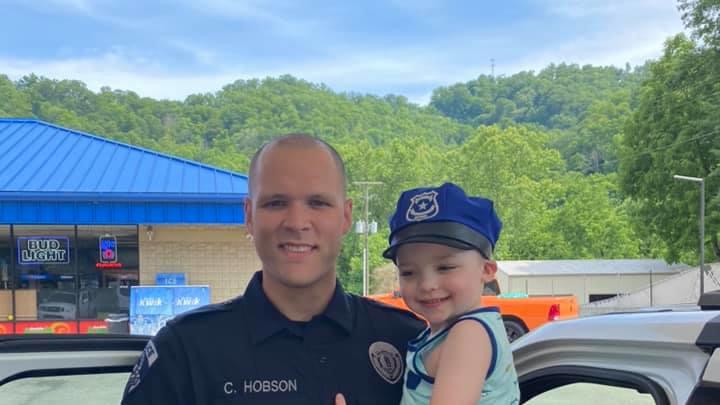 The ruthless killing of George Floyd has caused a thunderous uproar and rage throughout the world. In Winston-Salem, NC, hundreds of people gathered to protest against the killing of Floyd. They took to one knee for 8 minutes and 46 seconds that is the exact length of time former police officer Derek Chauvin had shoved his knee onto Floyd's neck which resulted in Floyd's death. The killing of George Floyd has become a symbol of injustice not only in American society but throughout the world. "Say no to racism" has been the most trending topic in all regions of the globe. In this particular incident, it was a black man who was the victim and this is not the only time it has happened. Several cases have occurred which demonstrated the lack of compassion and justice in the way law enforcement has dealt with individuals from minority racial groups.
Yolanda Williams Dickey, a resident of Winston-Salem, NC, was driving by the protest when she decided she wanted her family to be part of this protest as a sign of solidarity against discrimination against the minority groups. She went home to pick up her husband and son, who were glad they got a chance to be part of this historic protest. For her little son, Kamari it was quite the experience. He had never seen a protest rally before this. He saw a lot of anger and pain in the faces of the protestors. He could also see his parents being very emotional too. His parents had told him what the protest was about and how Floyd had been murdered. Kamari couldn't understand why the former police officer did what he did to George Floyd.
Kamari's attention went to the police officers on the sidelines. He watched them very closely as they stood by making sure there was no violence at the protest. Kamari had always wanted to a police officer himself but now his mother was concerned that after this incident, maybe he would not want to be one. Most of the toys that Kamari had were related to the police and he spent most of his days playing with them. He often told his parents that when he grows up he wanted to be a police officer so he could catch the bad guys. This unfortunate killing of George Floyd might have shattered the dreams of the little boy. At the protest, as the family moved closer to the police officers, Kamari approached Sgt. Dan Battjes, who was sitting on his motorcycle.
Kamari formally introduced himself to the police officer, who was very kind and friendly to the boy. After a few minutes of talking, Kamari said goodbye to the officer by a friendly fist pump. While the citizens of the country are demonstrating against the police and there is an unbelievable level of anger toward law enforcement, this little boy kept no hatred in his heart. The innocence of the little boy showed the resilience of the American community. One incident cannot dismantle years of peaceful coexistence. Yes, there have been cases where the minority communities have been discriminated and there should be strict actions and reforms against such incident but Americans still need to live together. The dream of Kamari to become a police officer might still be alive. The question remains, is the dream of a multi-racial America living with each other with love, compassion, and tolerance still alive? Only time will tell if this dream is alive.