Your Older Brother Meets You Everday After School …In a Different Costume.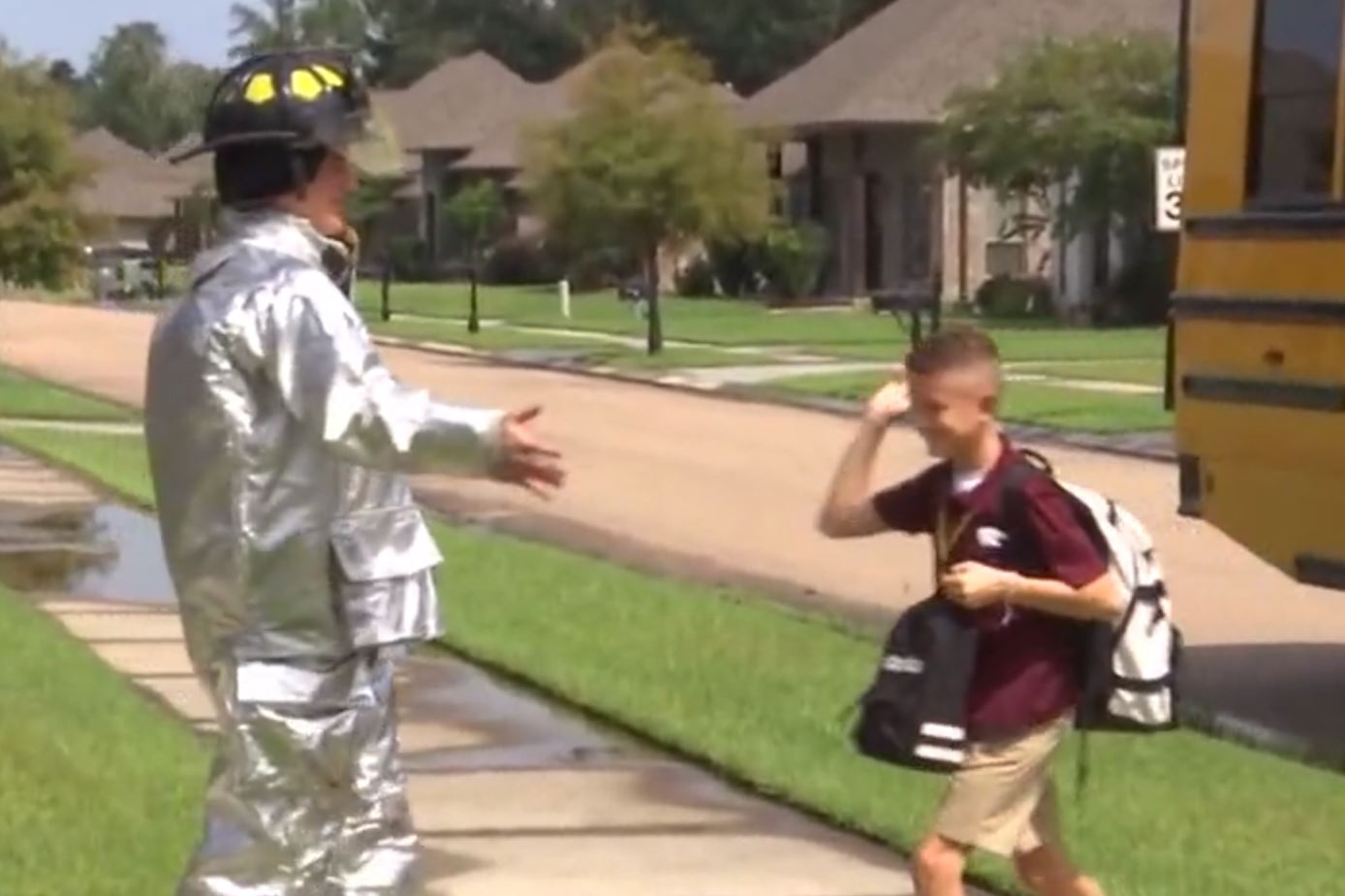 Siblings have been well known for doing weird things to each other. It's the kind of experience that can shape memories and their opinions of each other for a lifetime and be brought up well into their senior years with either laughter, anger or both. So, it's no surprise that Noah Tingle, as an older brother, would likely leave an impression on his younger sibling. However, it's the way that Noah went about this time-honored behavior between brothers that stands out as so different.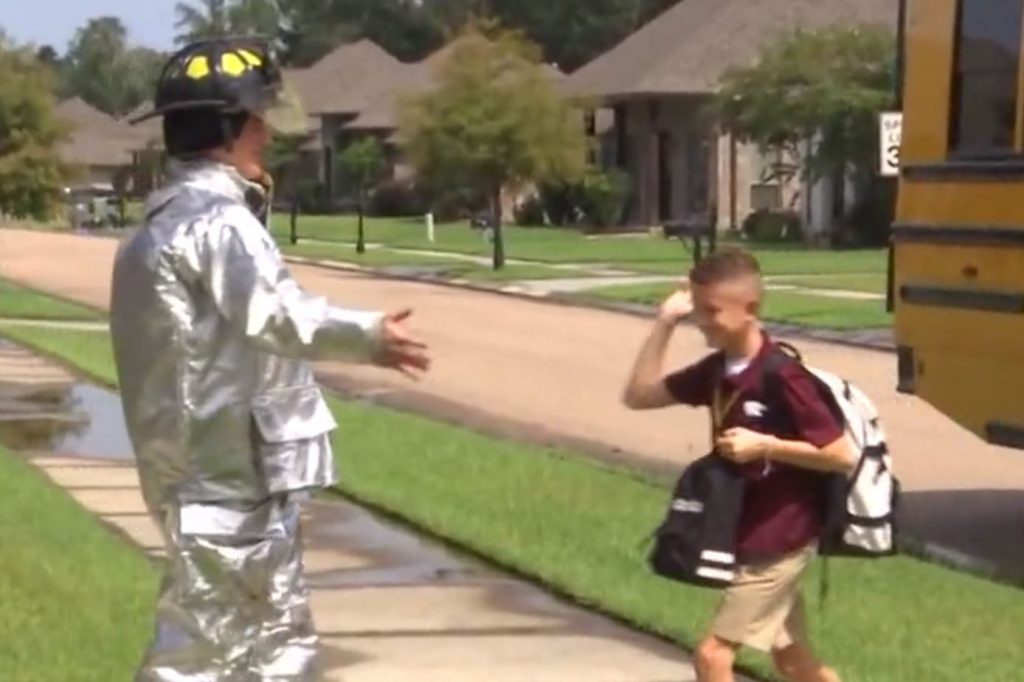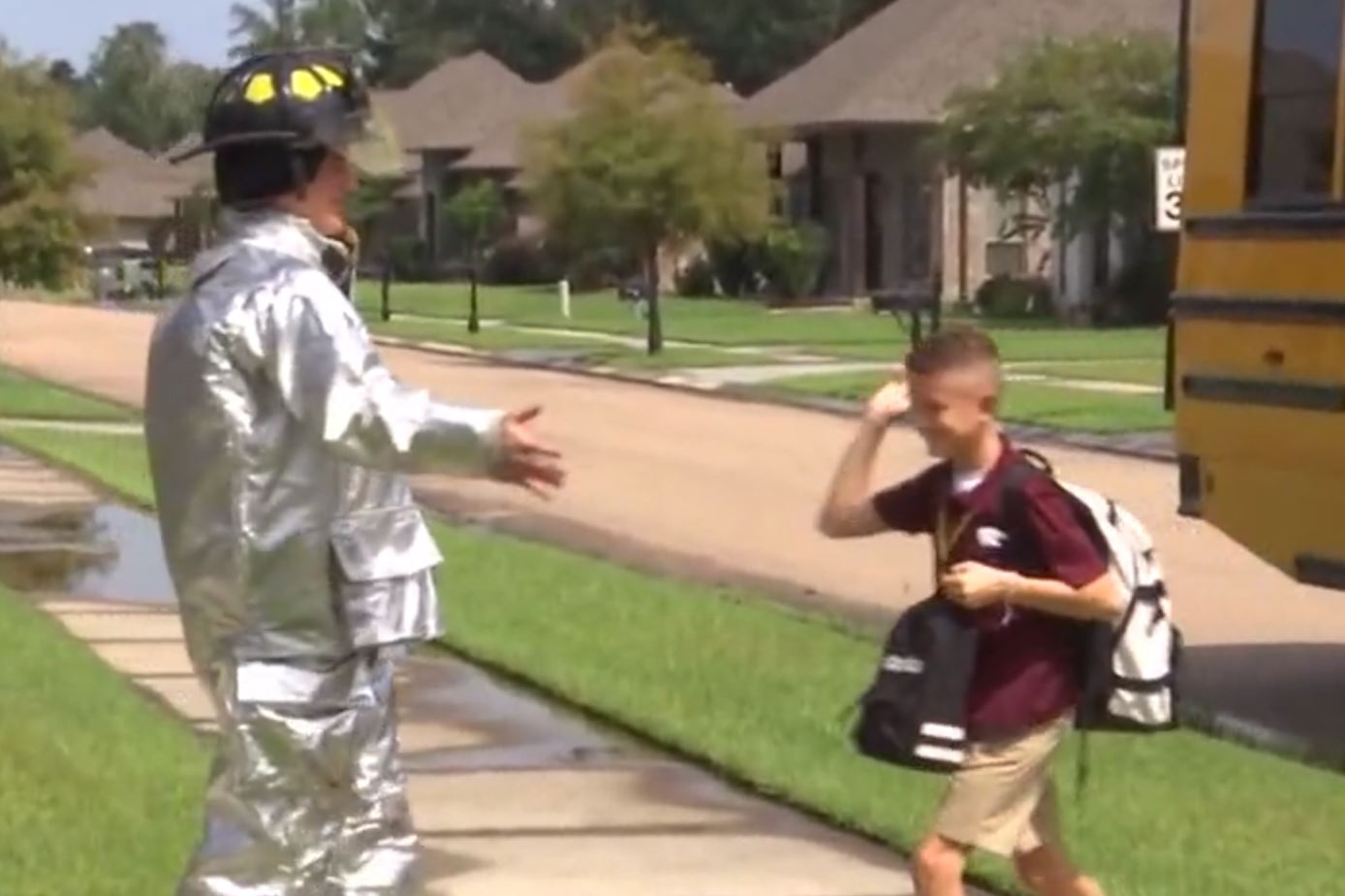 The fact is, Noah is a persistent fellow. And he wanted to make an impression on his younger brother, Max, that would last a lifetime. This intentional act took planning, and a lot of different resources. Because, as Noah figured out, it takes a lot of creativity to stay with the program that he came up with.
The first day Noah's plan went into effect, his younger brother had no idea what was in store for him. It was a normal day of going to school, getting on the bus, sitting all day in class, yearning for those midday breaks, and then the bus ride home. Except that's where things went different. When Max got off the schoolbus at his stop only to find his older brother standing at the stop waiting for him, in a full costume, his senses went into def-con 5 mode. The 12-year-old didn't know whether to laugh or get back on the bus. Worse, the costumed goof came running at him with arms wide open for a big hug. Scary!
This wonderful, crazy, insane, scary, funny experience continued every school day. And while Noah's younger brother got used to the idea of his older sibling waiting for him, each day was a new costume. From the obvious and easy ones like Santa Claus, a football player and a dinosaur to the more complicated ones like Star Wars' Chewbacca, Noah was diligently at the bus stop to make his brother's day.
Not only did Noah completely make his brother embarrassed by the whole affair, he also made Max the talk of his own school. The younger brother wasn't the only kid on the bus every afternoon, after all. So Along with Max, every other kid on the bus got to see the costumes as well, something the younger brother wasn't going to live down anytime soon. And, over time, Max started looking forward to the surprise each day and what new costume Noah could come up with a day's time.
Their mom got in on the act and began posting photos of the outfits on social media. No surprise, it gained a quick audience and big following, making Max's "ordeal" now a bit of a national even and story of life on the Internet. Folks even got in on the act helping Noah out by sending him costumes they came up with or procured, so the older brother would haven't to be entirely on his own keeping the gig going. There have been some real knock-outs as a result, enough to be contenders for a future Burning Man trip probably.
Once Noah goes away to college the costume parade will end, but Max's memory of the entire affair won't. It's the kind of thing siblings talk about for decades to come. And that's what Noah wanted for his brother to remember him by.
A Call to Change by An Amazing Third Grade Class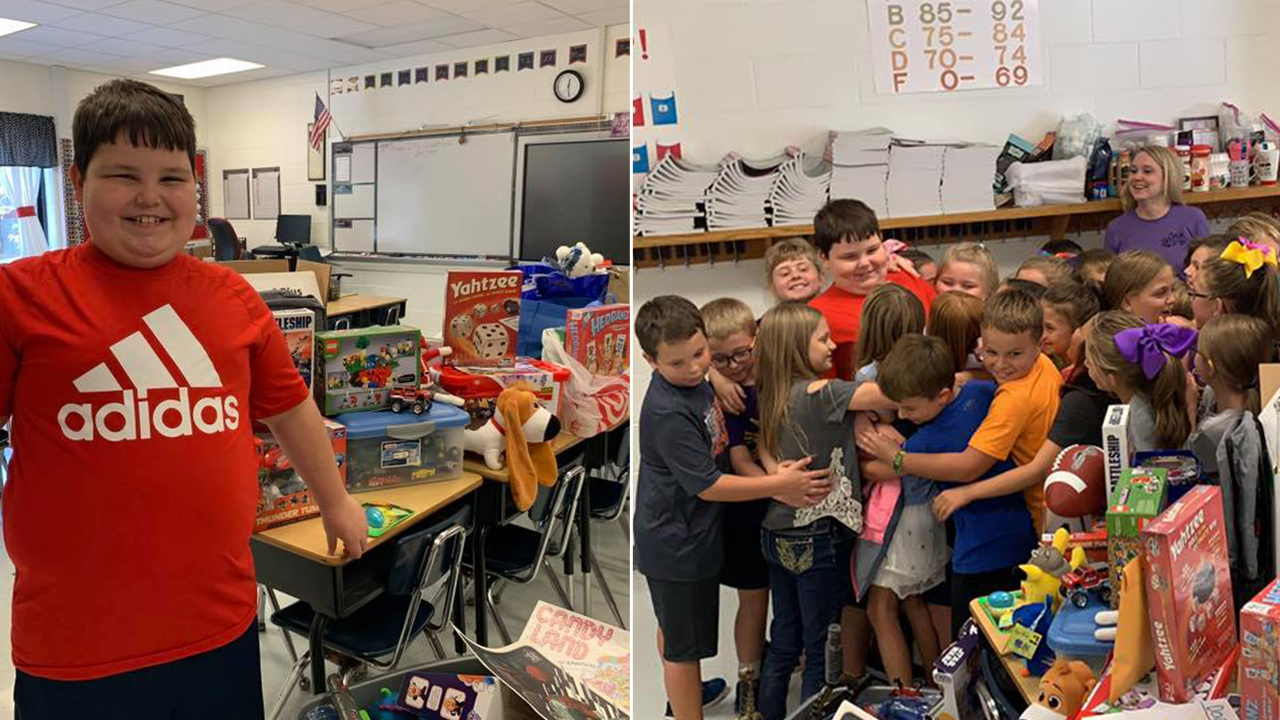 I have always believed that hate and greed are things that humans are taught- that they are learned behaviors- not characteristics that we are born with. Children are pure and, unless taught otherwise, they are full of love and compassion. This story encompasses this theory more than any other I have ever seen.
Just a few weeks ago on September 21, 2019, sweet and lovable eight year old Daniel Hunt's and his family's Tennessee home went up in smoke, along with their possessions. This included all of Daniel's beloved toys. What was a devastating blow to this child did not stop him from being the happy and friendly kid on campus.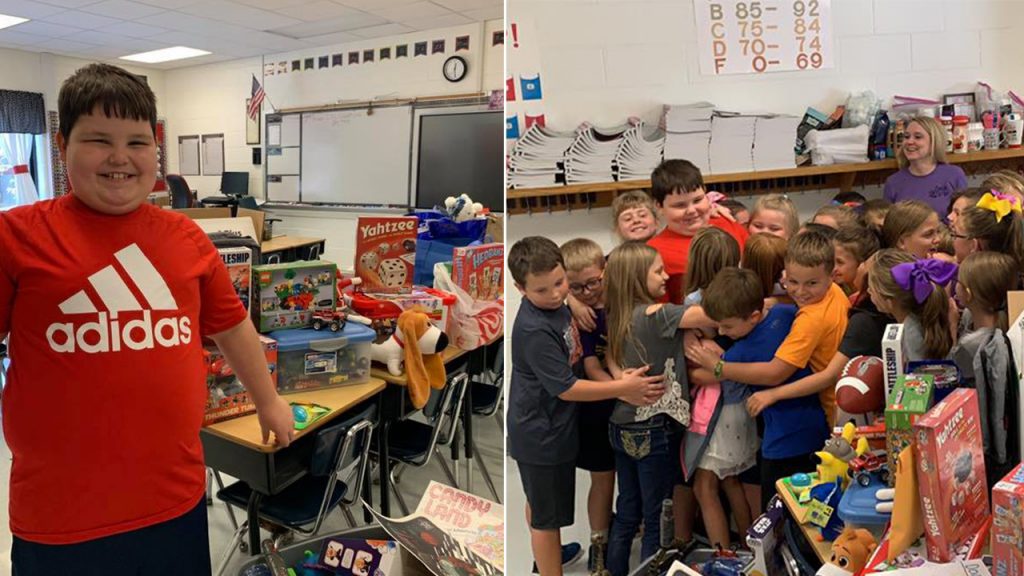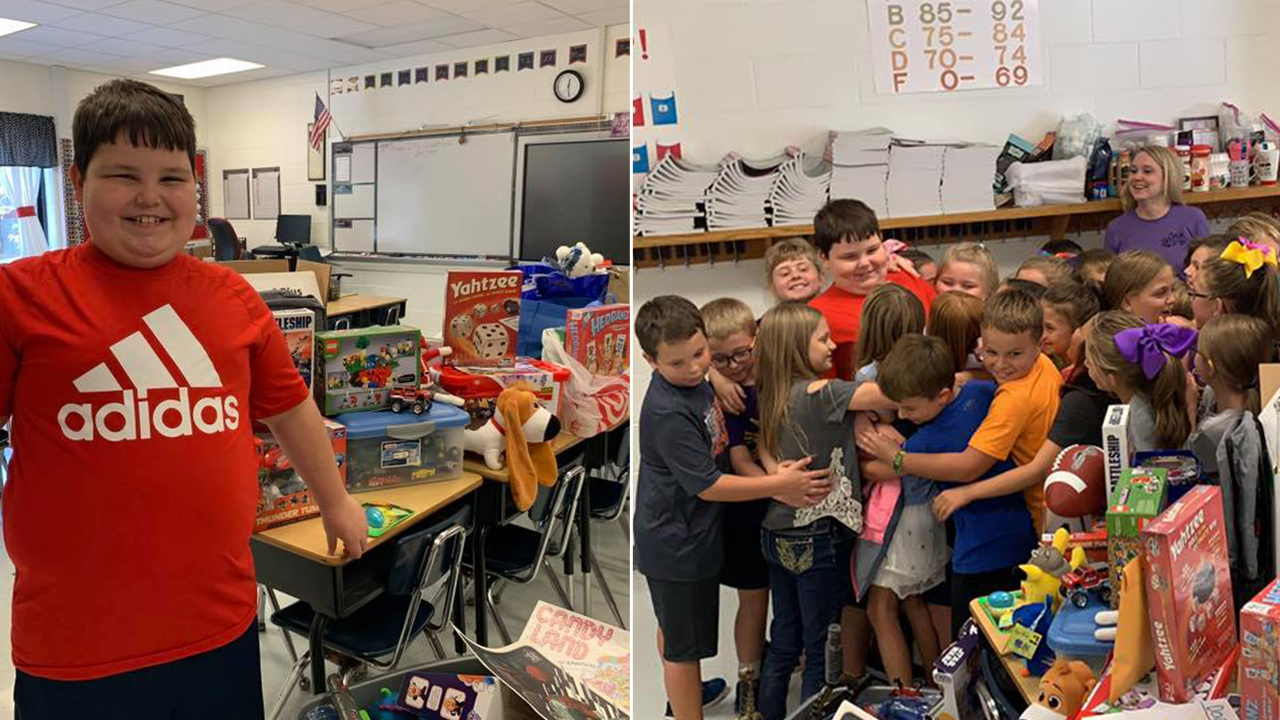 More touching, though, is his classmates' response. It started with being overly friendly- making an extra effort to play with him, holding doors for him, even sharpening his pencils for class- but sweet Daniel could have never guessed just how far it would go.
After being sent on an errand by the teacher, Daniel Hunt returns to his classroom to find a large pile of toys and classmates yelling, "Surprise!" Turns out, his teachers and classmates had been secretly collecting toys for Daniel. This group of 8 year olds had such compassion for their classmate that they put extreme effort into replacing the possessions that kids love most- his toys.
And, in true Daniel Hunt fashion, while being elated at his new toys, he responded in a way that most adults would not: He turned to his classmates first- before even approaching his new toys- to say, "I love it!" and called them all in for a giant group hug.
These selfless, loving, and compassionate acts from such young hearts is incredibly touching. At the same time, it calls us to question ourselves. When is the last time we have given so selflessly to others in need? As adults, it is so easy to worry about whether our bills are paid as opposed to caring for others as we should. Not these young children- they simply worried that their friend had nothing to play with.
This group of eight years olds- both Daniel and his classmates- can inspire the world to be different. They can remind us of the compassion that we should show other humans. They can remind us of the joy of giving. It is time that we learn to give again.
People are in need year round, so there is always a reason to give, but this time of year is a great time to start. With the holidays quickly approaching, we should bear in mind the families who cannot afford to buy their children Christmas presents, the elderly who have no family to visit them, the single moms and dads who are merely trying to keep their heads above water, the families with no heat for the winter, and those with no home at all.
Let's take a lesson from these incredible children and find the love that we were born with to give to others what they need this year and every year to come.