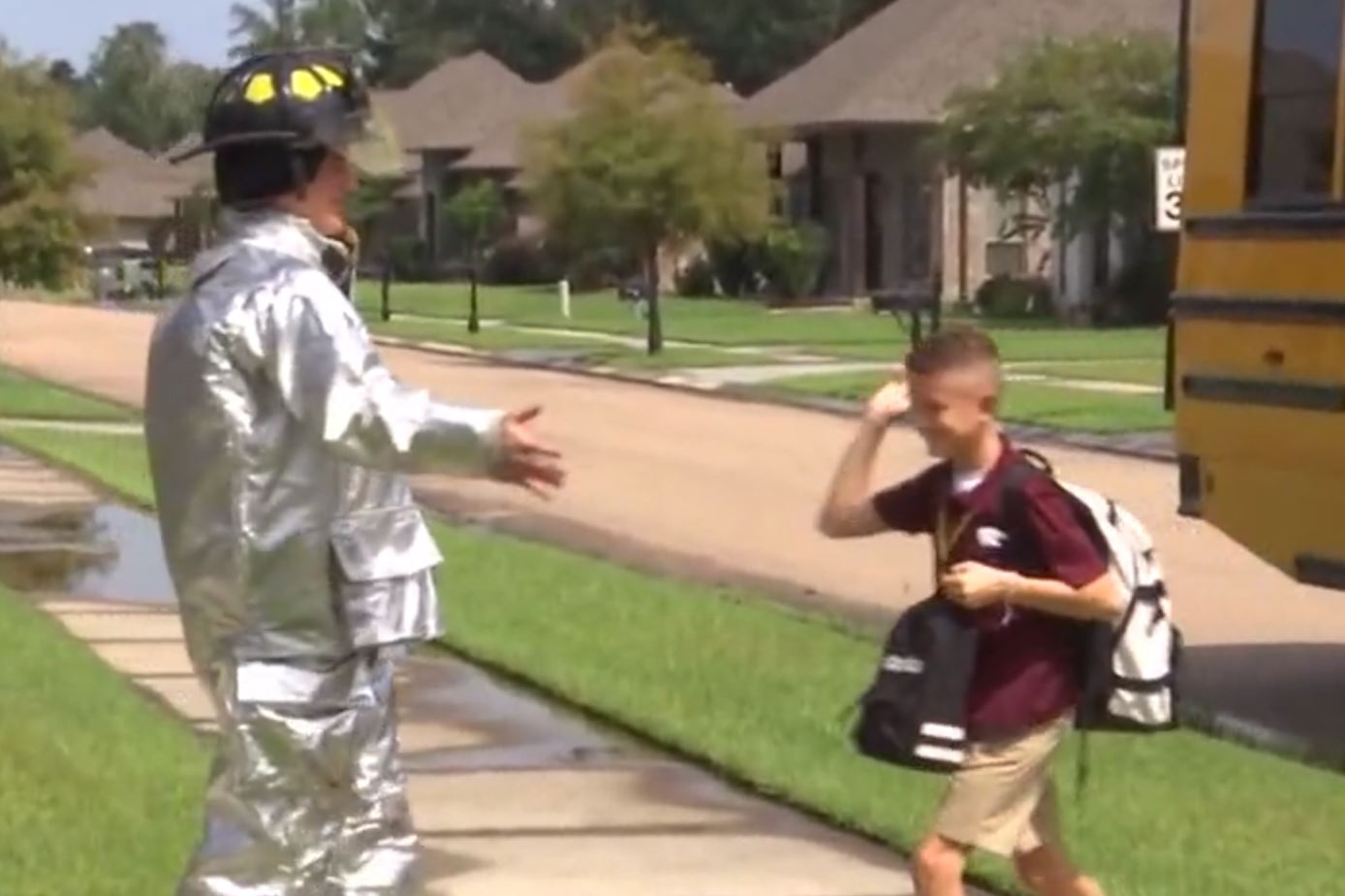 Your Older Brother Meets You Everday After School …In a Different Costume.
Siblings have been well known for doing weird things to each other. It's the kind of experience that can shape memories and their opinions of each other for a lifetime and be brought up well into their senior years with either laughter, anger or both. So, it's no surprise that Noah Tingle, as an older brother, would likely leave an impression on his younger sibling. However, it's the way that Noah went about this time-honored behavior between brothers that stands out as so different.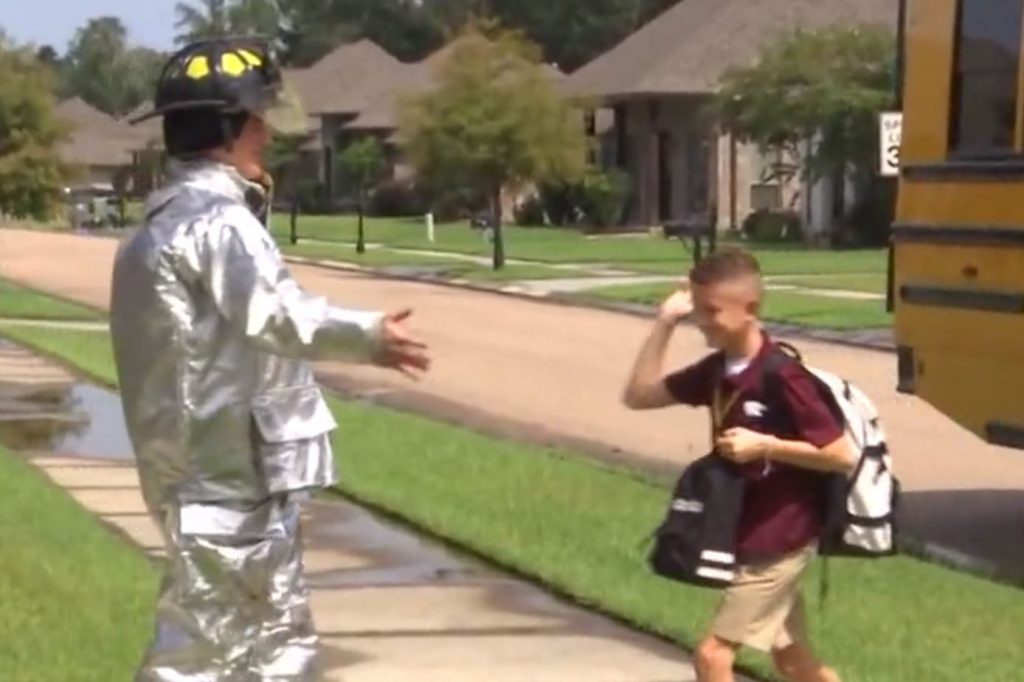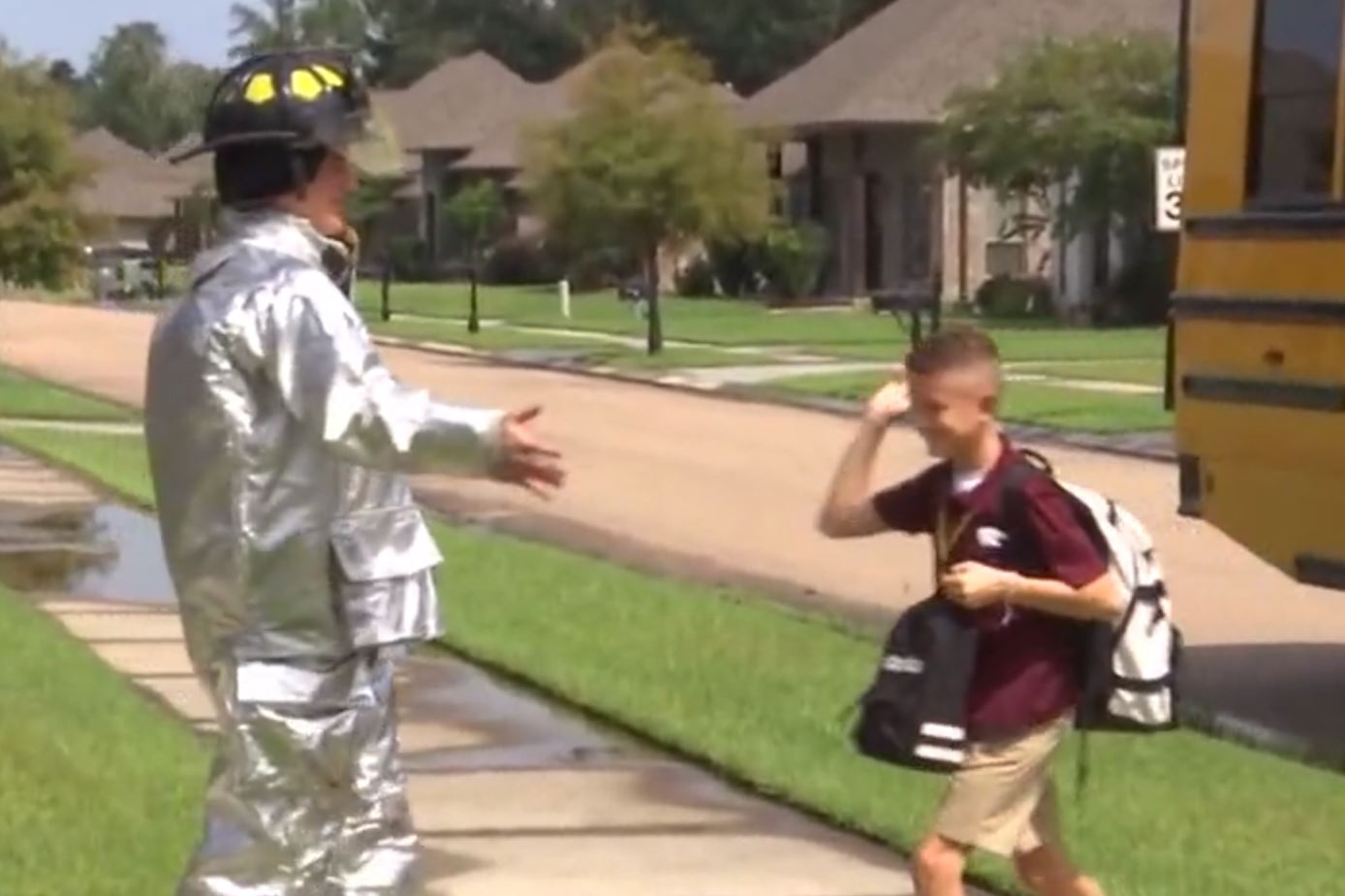 The fact is, Noah is a persistent fellow. And he wanted to make an impression on his younger brother, Max, that would last a lifetime. This intentional act took planning, and a lot of different resources. Because, as Noah figured out, it takes a lot of creativity to stay with the program that he came up with.
The first day Noah's plan went into effect, his younger brother had no idea what was in store for him. It was a normal day of going to school, getting on the bus, sitting all day in class, yearning for those midday breaks, and then the bus ride home. Except that's where things went different. When Max got off the schoolbus at his stop only to find his older brother standing at the stop waiting for him, in a full costume, his senses went into def-con 5 mode. The 12-year-old didn't know whether to laugh or get back on the bus. Worse, the costumed goof came running at him with arms wide open for a big hug. Scary!
This wonderful, crazy, insane, scary, funny experience continued every school day. And while Noah's younger brother got used to the idea of his older sibling waiting for him, each day was a new costume. From the obvious and easy ones like Santa Claus, a football player and a dinosaur to the more complicated ones like Star Wars' Chewbacca, Noah was diligently at the bus stop to make his brother's day.
Not only did Noah completely make his brother embarrassed by the whole affair, he also made Max the talk of his own school. The younger brother wasn't the only kid on the bus every afternoon, after all. So Along with Max, every other kid on the bus got to see the costumes as well, something the younger brother wasn't going to live down anytime soon. And, over time, Max started looking forward to the surprise each day and what new costume Noah could come up with a day's time.
Their mom got in on the act and began posting photos of the outfits on social media. No surprise, it gained a quick audience and big following, making Max's "ordeal" now a bit of a national even and story of life on the Internet. Folks even got in on the act helping Noah out by sending him costumes they came up with or procured, so the older brother would haven't to be entirely on his own keeping the gig going. There have been some real knock-outs as a result, enough to be contenders for a future Burning Man trip probably.
Once Noah goes away to college the costume parade will end, but Max's memory of the entire affair won't. It's the kind of thing siblings talk about for decades to come. And that's what Noah wanted for his brother to remember him by.
Missing Hiker Spotted By Train Passenger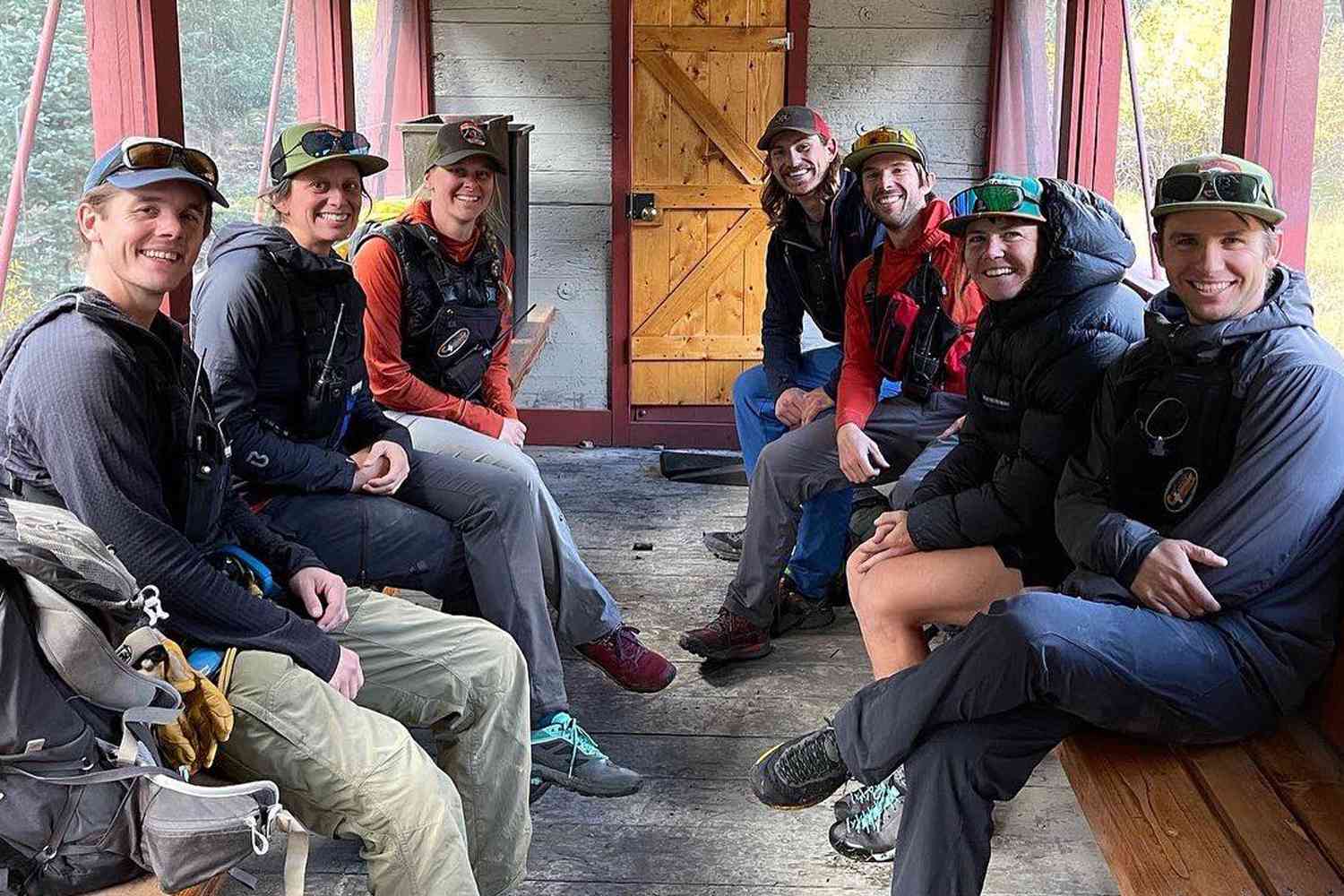 Day Trip Turns Into Two-Day Trip
A young woman hiking in Colorado found herself completely unprepared when she fell down a 90-foot cliff, becoming badly injured. A New Mexico native, the hiker left the trail in search of better photo opportunities. While trying to take pictures of the beautiful scenery, she lost her footing and could not prevent her accident. Her injuries included a broken leg and possible concussion, and she may have been unconscious for several hours. Because she only planned to be out during the day, the hiker only had enough supplies to last for a short time. Her clothes were suitable for a day trip, but not warm enough for nights in the area.
Injured Hiker Starts by Helping Herself
In her 20s, the hiker survived for two days with her injuries, but it is unknown how much longer she could have gone on without food, water, or medical aid. Because of her will to live, she managed to crawl to an area where she was more likely to be visible to passing travelers. The Animas River was cold and moving quickly, but the injured hiker managed to make it close to the riverbank. On the other side of the river, she could hear and see the train passing.
Train Passenger Becomes Unlikely Hero
Luckily for the injured hiker, at least one of the passing trains was a passenger train. One of the passengers was enjoying the view through the area and paying attention to the landscape, probably hoping for interesting sights and animal spotting. There is no doubt that she was surprised to see a human hand waving for help, but she did what all heroes do and acted immediately. The woman who spotted the injured hiker immediately notified the train officials so that they could notify the train company and find a train that could stop and see what was going on with the person waving.
Qualified Heroes
The engineer and fireman on the next train were a married couple who knew how to help injured people in emergencies. Nick and Kylah Breeden were on the next passing train, and they willingly stopped to help. Over 300 passengers waited while the couple checked out the situation, and Kylah stayed behind when it became clear that the hiker could not be transported across the river without extra help.
Kylah is a trained paramedic and she stayed with the hiker while waiting for help. The hiker needed to be transported across the river on a backboard because of her injuries. Then a gurney took her to a waiting helecopter.
Willing Heroes
If not for the actions of all those people, the hiker would doubtless have stayed alone without help. Many of the people who helped did so as part of their jobs, but they went above and beyond, such as when Kylah Breeden stayed overnight with the hiker while waiting for help. But none of it would have been possible if the train passenger simply wanting to enjoy the scenery didn't notice and immediately find help.