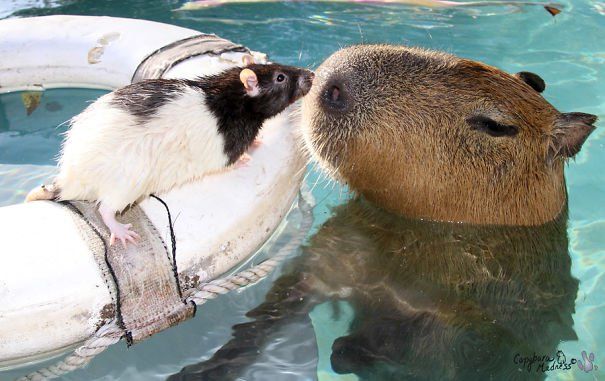 You Want a Capybara as a Pet? Isn't it a Giant Rat?
What in the world is a Capybara?
Take a small to medium size pig, turn it into a guinea pig with longer legs, give it clawed feet, and add in an absolutely loving attitude towards anything that pays it attention. Technically, the Capybara is a rodent, a very large rodent. These creatures can easily get up to 4 feet in length and up to two feet tall. They range in weight, with various specimens coming in anywhere from 70 lbs to as much as 150 lbs in size. Most folks first faced with one would likely back up from a Capybaras at first, but these creatures are absolutely affectionate regardless of what they are facing.
They Eat a Lot!
In terms of feed, the Capybara counts as an herbivore. It will easily consume up to eight pounds of food and they love to splash around in water, often leaving near creeks and rivers in the wild. And then they have this cuddling thing. They love to get up close with anything that pays them attention and doesn't try to eat them. The Capybara will do fine with dogs, cats, cattle and they even be seen giving a monkey a ride around the yard. They have a reputation for being used as a couch by a lot of other animals ranging from birds to other rodents, even when walking around.
The Party Hugger
Tame Capybaras will make friends will all kinds of animals most folks would never assume could hang out with these creatures. Rabbits are often seen snoozing with them when saddled in the same pen, and if there's a kiddie pool made available you can be these oversized rodents are going to play king of the mountain and park themselves right in the center of it. They not only have the ability to function as natural swimmers, a Capybara will frequently be found sleeping in water as well. It's not uncommon to see one slip underwater asleep and come back up in a splutter. They also have the ability to dive and stay under water up to 5 minutes long, easily getting away from danger on land if needed.
Natural Capabilities
Interestingly, Capybaras are no slow or easy to catch. They can run as fast as 35 kilometers per hour, easily keeping up with a typical horse. They tend to live in herds ranging from 10 to 20 in the wild, and at one point there was a concern they were going to become rare. However, domestic farm-raising of Capybaras solved the problem, and now there are plenty of the rodents available again.
It's not likely that a Capybara will be allowed as a pet in most jurisdictions in the U.S. Many states have laws barring the entry of non-native species to prevent them from causing environmental damage and wiping out a native species. However, if you ever get a chance, spend some time with these creatures in a tame setting. Their willingness to be friendly and inquisitive makes them absolutely interesting to watch, observe and interact with.
France's 2022 Z Event Blows the Doors of Expectations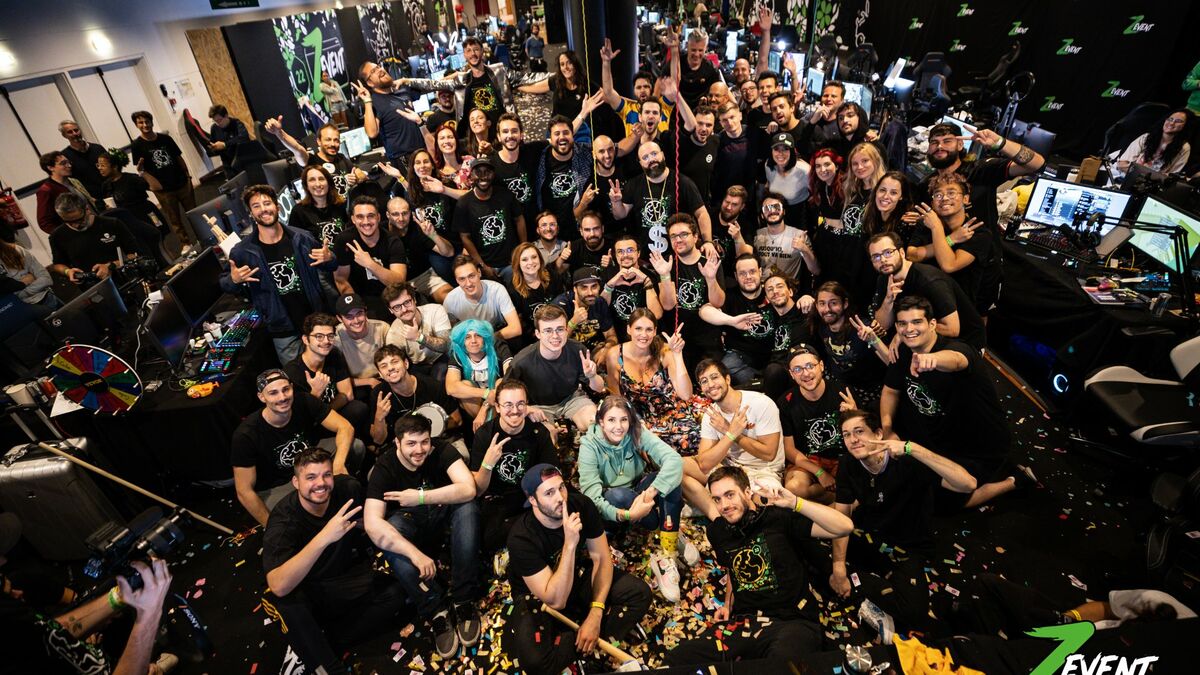 Streaming events are easily the fastest, widest way to reach the biggest audiences with entertainment today. However, the Z Event has now raised things to an all new level, boosting a charity event to one of the biggest financial donation drives ever. Combining the marketing for five different environmental causes and their non-profit organizations, the Z Event consolidated giving to an eye-popping €10.1 million.
The Z Event took a combined effort of 57 different streamers working together to pull it off. Focusing on their audiences, channel tools, and various related activities, the streamers consolidated traffic and attention on the charity drive, pushing digital focus on boosting the financial commitments well beyond previous amounts realized in earlier drives. Each year has been a record-breaking performance, so the latest one wasn't going to be an exception from the participants' perspective. Just from a technical perspective, the logistics for the latest Z Event took some serious marketing. Streaming is generally based on the assumption that everyone has sufficient technology to watch and listen to the event online with a browser and sufficient hardware. However, at some point the event also has to be managed to the lowest common denominator in terms of being viable, otherwise people don't "show up" online. Doing the same with 57 plus providers as well as the variety of tools used in a coordinated fashion is still eye-popping in retrospect.
Interestingly, the Z Event has generated such a sizable audience in France, it has even dwarfed the individual industry channels. Rather than just being confined to the gaming arena, the Z Event organizers broadened their scope to include popular music channels as well as even politics. That doesn't mean there weren't challenges; for example, one of the charity organizations to benefit was the Goodplanet Foundation, which was reeling from earlier criticism about its operations and connections. So, to address any concerns about where the money went, participants and fans were allowed to choose the organization they wanted to benefit from the pool of eligible charities. That easily shut down criticisms and allowed the Z Event to move forward in a positive light.
Despite the biggest blowout yet in response, the latest Z-Event is scheduled to be the last in the planned strategy. No one is quite sure whether it will come back in a new format or just be repeated or done at all after 2022. Given the results, there's going to be considerable pressure to bring it back in 2023, especially from the organizations that benefit from the sizable charity generated. However, no commitments have been made to take on the next Z Event per se.