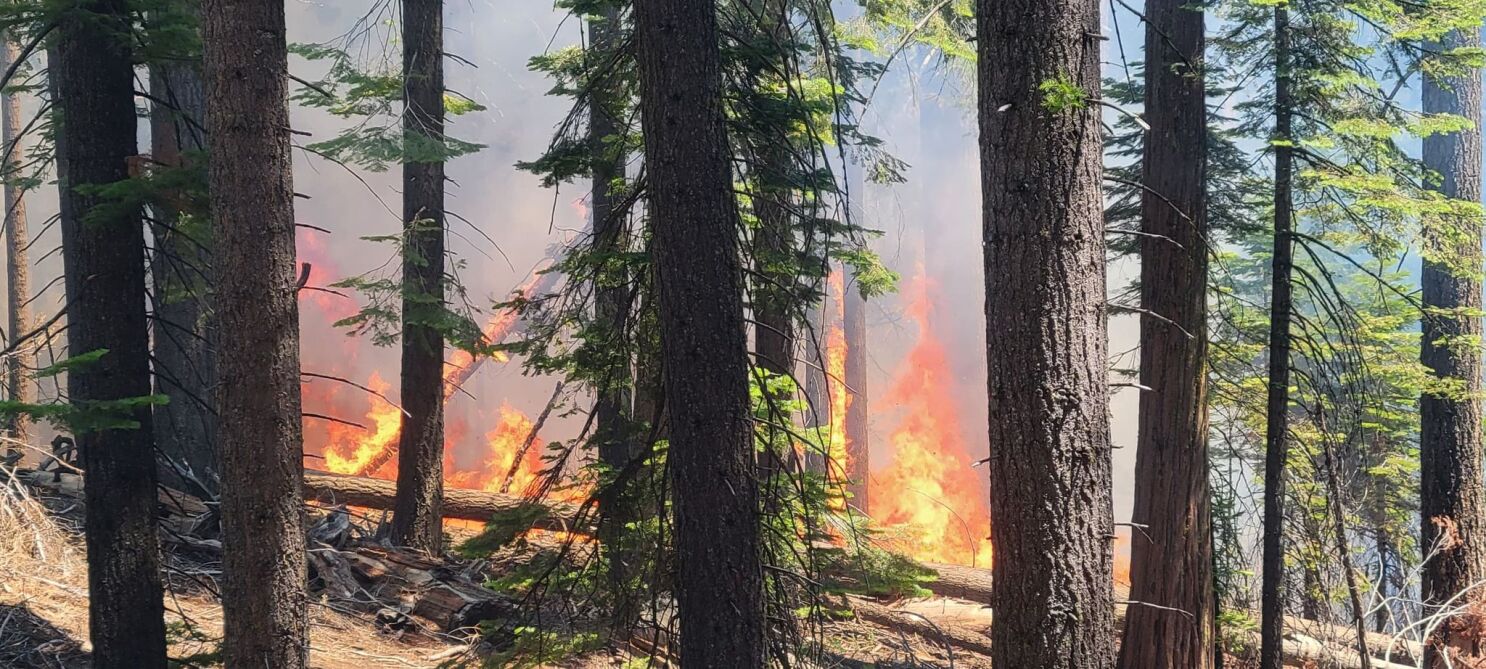 Yosemite Trees Survive Killer Fire…For Now
For anyone who's been paying attention to the fires on the West Coast of the U.S., the last few years have seen a significant increase in the number of wildfires as well as their size and damage resulting from the related flames. One particular fire made itself quite prominent given the direction it burned, ripping through the hills and canyons of central California to threaten the Mariposa Grove located in Yosemite National Park.
The Washburn fire burned like a lot of hot spots, fast and large and destructive. Once it got into Yosemite, folks thought it was going to continue from there. Size-wise, the Washburn was not the biggest fire that year; reaching 4,800 acres by the time it was threatening the Grove, the fire was making crews make choice between the famous trees and the town of Wawona at the south end of the Park. The saving grace, however, was that the wind fueling the fire died off. That allowed firefighters to build their defense lines and stop progress significantly.
Many fires are named after the location where they first started, and the Washburn Fire was no exception. It started right after the 4th of July, next to the Washburn Trail already in Yosemite Park. However, what really got people's attention was how fast it moved towards Mariposa Grove. Those trees had lasted three millennia, but in a day or so they were going to be charcoal. The lack of humidity was a key factor, so the fire defense got creative by attaching sprinklers to the trees and around them to wet the place down. That wasn't going to stop the fire though.
Once fires get into tree areas, they burn extremely hot. A typical burning log can reach 1,000 Fahrenheit, much hotter than a grass fire at 400 degrees. Worse, tree fires first rise up and start to crown, with the fires jumping from one tree to the next at the top versus moving on the ground where it can be fought.
The fire defense threw everything at the blaze, including air drops and line raking, as well as backfires and cutting down anything that could build up big flames. Ultimately, the fire lines held this time. However, given extreme fire conditions California continues to see year after year now, it may just be a matter of time before Yosemite is hit again by another flame front.

Libraries Are Branching Out To Include Bikes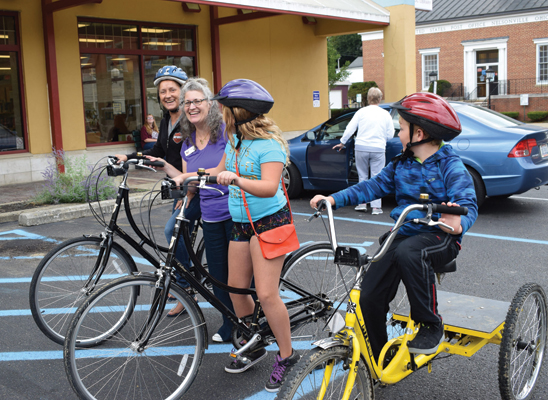 Madison, WI has a total of nine public libraries. They stock everything from classic books to magazines to newspapers to digital reading assets, like audiobooks and ebooks. They also carry an extensive network of disk products such as movies and videos. Now, it turns out, they also lend electric bikes to their patrons as well.
Libraries across the country are looking for more creative ways to make themselves useful, branching out well beyond just books and encyclopedias of the past. Madison's libraries are no exception, but they may very well be the first library in the U.S. that provides electric bikes for borrowing, like a library book. Well, maybe not the first. There are now 35 other similar programs across the country, from Texas to Vermont. And, bikes may very well just be the tip of the iceberg in whatever else libraries get into the business of lending.
The odd thing is, lots of people avoid cycling for an assortment of reasons. Some think that it's a pastime only adult white men engage in. Others can't find anything viable to ride a bike on, whether it be a public sidewalk or a dirt trail. Still others think it's too dangerous altogether, especially with traffic and uncaring vehicle drivers. And, finally, simply having a place to park and lock a bicycle is a convenience people enjoy in big cities but it tends to be a rarity in smaller towns. Money is a barrier as well; a decent bicycle today averages a couple hundred dollars in cost out the door. And an electric bike is well over $1,000 in most locations they are available.
So, Madison's library network and management decided that an electric bike was going to be the next big asset in their inventory of things residents could borrow. Partnering with Madison BCycle, the libraries set up a borrowing system, providing a total of 300 different bike units across the town. Similar to what people see with e-scooters in big cities, those with a library card can now rent a bicycle to get around Madison, but without any charge to a credit card. All the patrons need to activate the bike is a key fob they get from a library. Since the start of the program, almost 280 fobs have been borrowed.
From the library's perspective, the e-bike program has multiple benefits. Instead of having to use Uber or similar at a cost, borrowers can use an e-bike for free. They get exercise which they would not realize with a car. E-bikes connect people and allow them to be more social. E-bikes also help people stay healthier, which avoids medical costs and eventually community costs associated with sickness, lost productivity and public health problems. It also lets patrons try something new around their town and travel more instead of just using a car.
A key factor of success was the fact that Madison City had already put in the infrastructure for the e-bikes all over town. So, they had plenty of docking stations and lockups near libraries and elsewhere. The grid is strategically placed, so no one person has to walk too far to get to an e-bike easily. The only slowdown to the new bike borrowing program was COVID, but since that has passed, bike borrowing is up and running again in Madison.