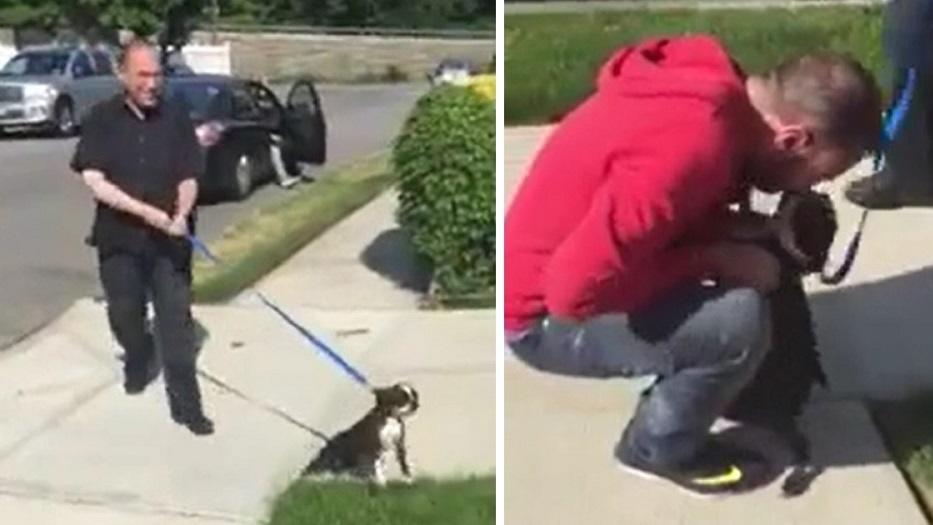 Xbox Tears Marriage Apart After Family Dog Runs Away
When welcoming a new member into your family, whether a dog or a child, both parents should discuss and agree upon how to teach their children. Families who aren't on the same page are sure to endure much stress and many challenges. As a warning to others, a Facebook user recently shared the experience that tore her family apart. 
While pregnant with their second child, their son begged for a puppy. With the advent of a child approaching, she was concerned about adding more to the household, but her husband reasoned that it would teach their son responsibility. After many fights, she relented and they adopted a puppy, Scrupples.
As a busy nurse and caring partner, she trusted her husband to take care of their son and dog while she was gone. However, she was accosted with the obvious difference in parenting styles one day. 
Their son approached her husband after accidentally leaving the back door open, allowing Scrupples to run out of the house. Without taking his eyes off the Xbox he was playing, he told their son to look for Scrupples himself.
After five days of no luck finding Scrupples, the mother found her son weeping on the couch. He told her what happened to Scrupples and how his dad wouldn't help find the dog. 
Recalling the many fights over not wanting to get a puppy, she stormed into the basement. He brushed off the situation, not concerned for either his son or the dog as he continued to play his Xbox. In a fit of rage from his abrasive and heartless response, she pulled the Xbox out of the wall and threw it into the TV screen. 
Walking out of the basement, she took their son outside to look for Scrupples. They posted signs up around town and knocked on doors to see if any of their neighbors had seen their dog. 
After a few days of searching, they came back home empty handed. The woman's husband wasn't home, his car gone in the driveway and his suitcase missing from their closet. There was no note and no indication as to where he had gone. 
Then, the phone rang. A woman talked to the mother and told her she had found Scrupples a few days ago, digging up the dirt in her garden, and had been taking care of the dog since. She thanked the woman repeatedly and rushed over to get the dog a few neighborhoods away. 
A few weeks later the woman shared an update on Facebook.
The father had not returned and she had not heard from him since he left. She had been struggling through her days, calling on family and friends to help take care of her family while she worked. However, with one hand holding her son and the other petting Scrupples, she knew she had all she needed right there and that she would make it through. 
Parenting is hard enough. When two people aren't in agreement as how to share care and take care of a child or pet, life can get a whole lot tougher, but things always have a way of working themselves out.
Love, Laughter, and 75 Years Together: Gene and Virginia Nelson's Remarkable Anniversary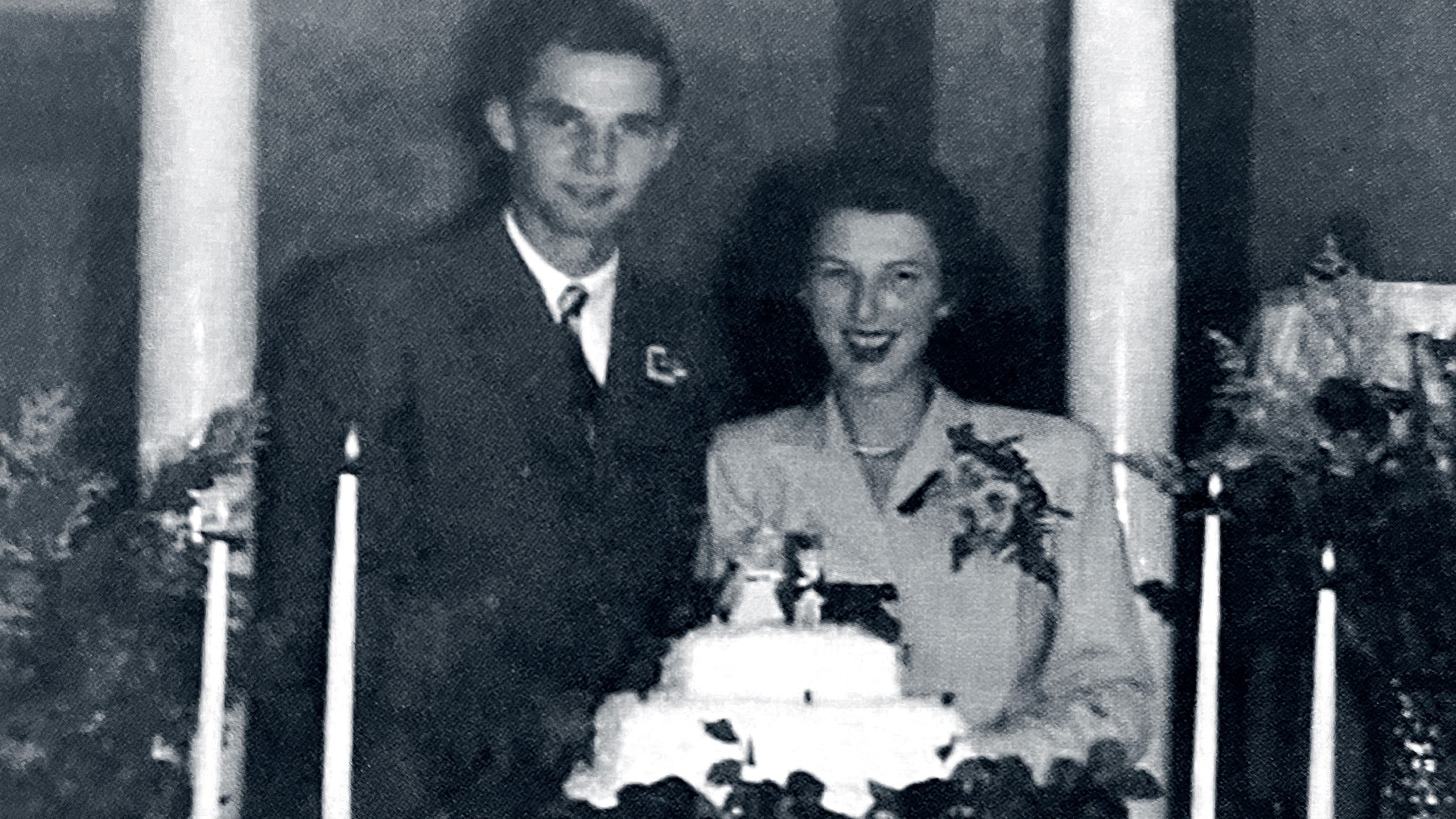 Gene and Virginia Nelson of Canby, Oregon, have a relationship that showcases love's enduring power. The couple recently celebrated an incredible 75 years of marriage, a milestone that very few can claim to have reached. When asked the secret to their lasting love, they attribute it to patience, trust, and a good sense of humor.
Gene, at 95, and Virginia, at 92, have seen a lifetime of changes and challenges, but their love has remained steadfast. When questioned about their enduring bond, Virginia simply replied, "We were just meant to be together!" Gene chimed in, "Have patience through the good times and the bad, try to be honest and faithful."
Their journey began 75 years ago on August 8 when they decided to elope from Brownsville, Oregon, in Linn County. They hopped on a bus to Reno and got married, a move that still brings a giggle to Virginia's lips as she recalls how they outfoxed their parents. At the time, Virginia was just 17, and Gene was 20, with Gene humorously adding, "I was 20 and five months, lacked 2 days, and she was 17 years and 25 days."
According to their grandson, Cody Westphal, their sharp minds are one of the reasons behind their enduring relationship. He said, "Just actively trying to exercise your mind is how it stays sharp."
The couple has three children and seven grandchildren, with the youngest being 29 years old. Gene recalled what made him know that Virginia was the one, saying, "She was a sweet girlfriend, and I hadn't found out any of her faults yet when we were young," which elicited laughter from both of them.
Judy, their daughter, expressed her pride in her parents' long-lasting love. She said, "It takes a lot to make it 75 years and not give up, and they never gave up."
Their sense of humor remains a cornerstone of their relationship, as Judy shared, "They both have a really good sense of humor." Gene and Virginia often engage in friendly banter, and even if they have disagreements during the day, they never go to bed angry.
The couple's thrifty nature is another shared trait. They still have the refrigerator they purchased right after their wedding from Sears Roebucks, and it's still in working condition. Just like their marriage, it has stood the test of time. Gene proudly mentioned, "Never had a service charge, and it's still working! We've always been thrifty."
Their light-hearted arguments, thrifty habits, and enduring love have earned them the nickname "the Bickersons" among family members. Cody noted, "Even if they fight all day, they don't go to bed angry. I think that's why they wake up the next day, and they're still the Bickersons!"
In the twilight of their lives, Gene and Virginia continue to cherish their partnership. As Gene put it, "We're in our waning days. I hope she outlives me because I don't want to outlive her." Their story is a heartwarming reminder that love, patience, and a good sense of humor can make a marriage truly timeless.