Xbox Tears Marriage Apart After Family Dog Runs Away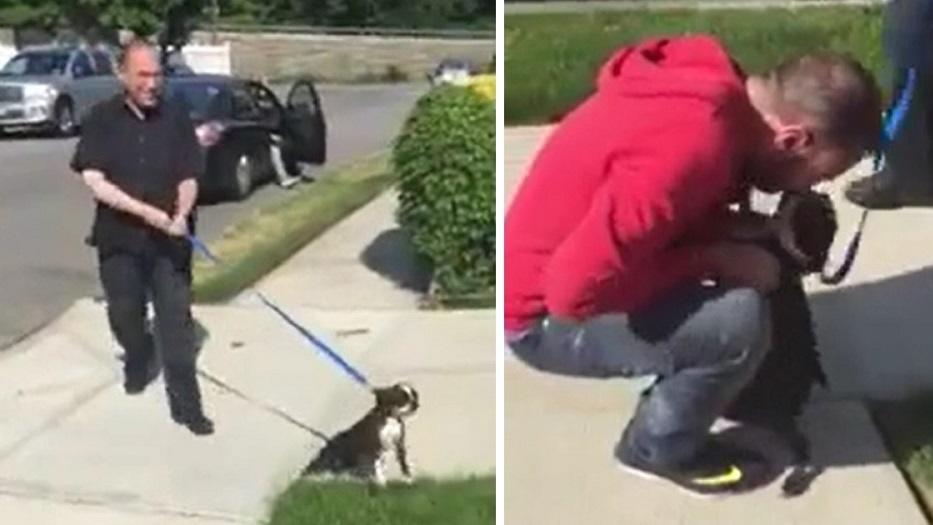 When welcoming a new member into your family, whether a dog or a child, both parents should discuss and agree upon how to teach their children. Families who aren't on the same page are sure to endure much stress and many challenges. As a warning to others, a Facebook user recently shared the experience that tore her family apart. 
While pregnant with their second child, their son begged for a puppy. With the advent of a child approaching, she was concerned about adding more to the household, but her husband reasoned that it would teach their son responsibility. After many fights, she relented and they adopted a puppy, Scrupples.
As a busy nurse and caring partner, she trusted her husband to take care of their son and dog while she was gone. However, she was accosted with the obvious difference in parenting styles one day. 
Their son approached her husband after accidentally leaving the back door open, allowing Scrupples to run out of the house. Without taking his eyes off the Xbox he was playing, he told their son to look for Scrupples himself.
After five days of no luck finding Scrupples, the mother found her son weeping on the couch. He told her what happened to Scrupples and how his dad wouldn't help find the dog. 
Recalling the many fights over not wanting to get a puppy, she stormed into the basement. He brushed off the situation, not concerned for either his son or the dog as he continued to play his Xbox. In a fit of rage from his abrasive and heartless response, she pulled the Xbox out of the wall and threw it into the TV screen. 
Walking out of the basement, she took their son outside to look for Scrupples. They posted signs up around town and knocked on doors to see if any of their neighbors had seen their dog. 
After a few days of searching, they came back home empty handed. The woman's husband wasn't home, his car gone in the driveway and his suitcase missing from their closet. There was no note and no indication as to where he had gone. 
Then, the phone rang. A woman talked to the mother and told her she had found Scrupples a few days ago, digging up the dirt in her garden, and had been taking care of the dog since. She thanked the woman repeatedly and rushed over to get the dog a few neighborhoods away. 
A few weeks later the woman shared an update on Facebook.
The father had not returned and she had not heard from him since he left. She had been struggling through her days, calling on family and friends to help take care of her family while she worked. However, with one hand holding her son and the other petting Scrupples, she knew she had all she needed right there and that she would make it through. 
Parenting is hard enough. When two people aren't in agreement as how to share care and take care of a child or pet, life can get a whole lot tougher, but things always have a way of working themselves out.
Handicapped Puppy Befriends Flightless Pigeon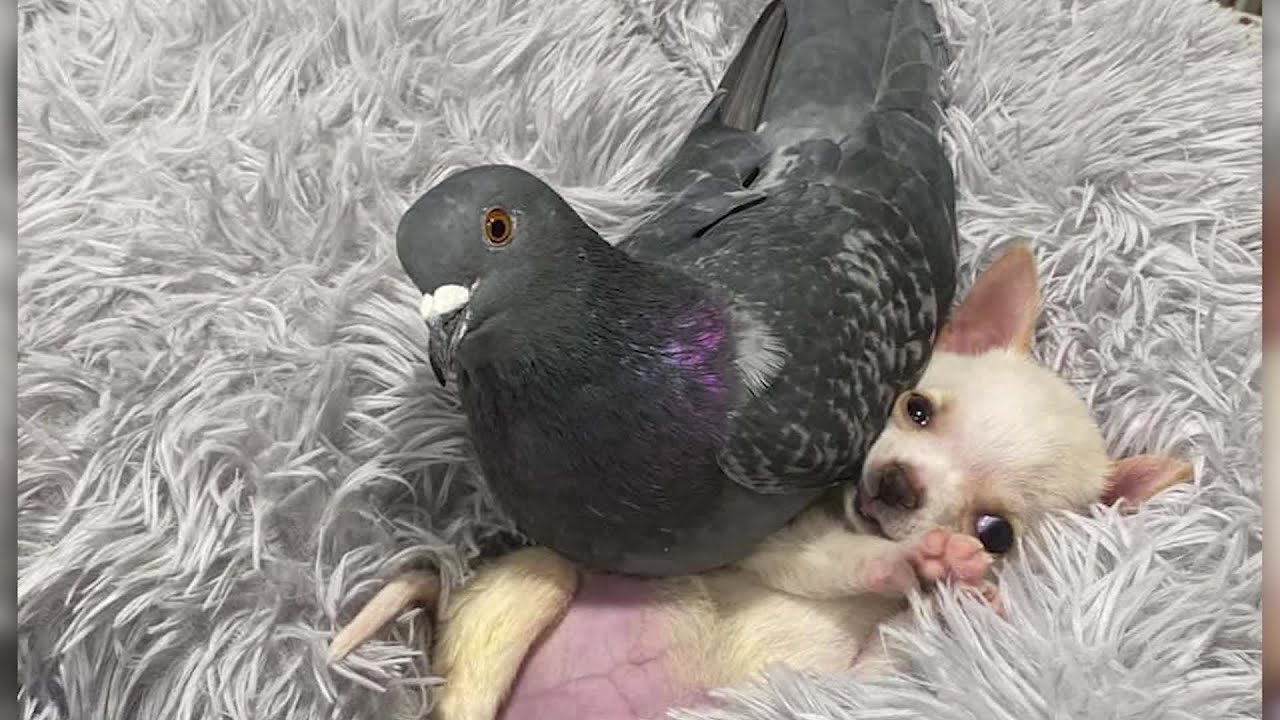 In Rochester, NY, Sue Rogers runs a non-profit called the Mia Foundation. The rescue organization rescues and rehabilitates animals who have birth defects or deformities and tries to find them a loving home. About a year ago, a pigeon was found unable to move in the parking lot of a car dealership. The pigeon was huddled and cowering on the ground. When a local wildlife rescue was called, they said the bird had neurological damage that caused him not to be able to fly. They thought that euthanization would be the best option for him.
Sue was having none of that. She stepped in and took the bird, who she named Herman, under her wing, so to speak. She made space for him in her shelter and kept him close where she could keep an eye on him. He liked to sit on a furry dog pillow and watch her work.
A couple months ago, a tiny Chihuahua was brought to the Mia Foundation. He was an infant, maybe a few months old, when his South Carolina breeders sent him to Sue. He's a teacup sized Chihuahua they named Little Lundy and he was born with spinal cord damage. Sue also determined that he was suffering from swimmers syndrome. Swimmers syndrome is a developmental deformity that causes the front and hind legs to be splayed out. This makes it almost impossible for Little Lundy to walk.
Although swimmers syndrome is thought to be untreatable, according to a few studies and an article in a veterinary journal, it can be treatable. With some physical therapy and at-home treatment, Little Lundy could live a long and happy life, which is exactly what Sue plans for him.
When Little Lundy arrived at the Mia Foundation he decided to get acquainted with his new surroundings and the other animals at the shelter. One particular encounter, created a friendship that has gone viral. Herman and Little Lundy, a puppy and a pigeon, are the unlikeliest of friends, but they have a lot in common. They both have trouble walking, or flying in Hermans case, and they were living in the same place. You could say, they were in the right place at the right time to become instant friends.
In the six weeks they have been together, Herman and Little Lundy have become inseparable. They do everything together, which is a lot of sleeping and snuggling. Mostly, with Herman sitting on top of Little Lundy, which doesn't bother him in the slightest. This friendship was so out of the ordinary that Sue had to document it. The viral sensation of the puppy and pigeon has brought attention to the Mia Foundation that was much needed. The rescue organization runs solely on donations to help cover the costs of taking care of the animals and for needed surgeries. So far, about $6000 was donated because of this unlikely friendship and over 100 adoption inquiries. Hopefully when they are adopted, they are able to stay together.