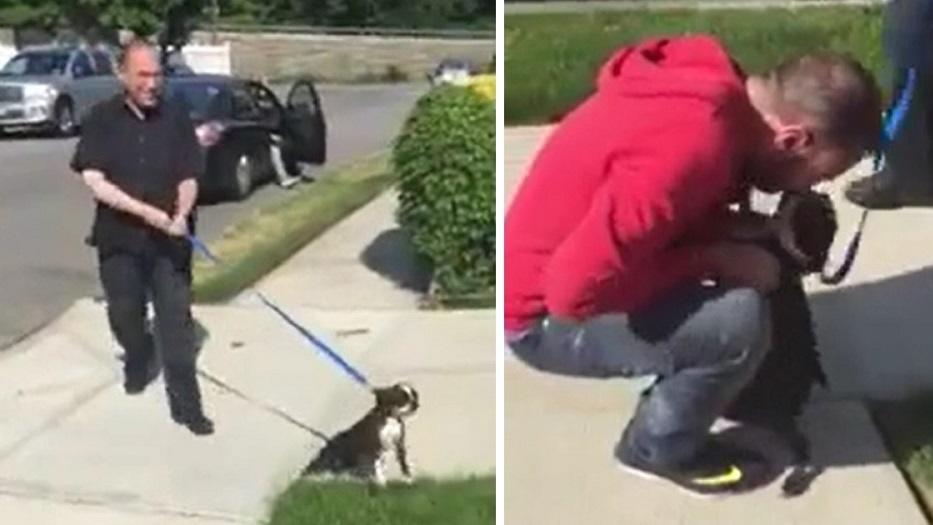 Xbox Tears Marriage Apart After Family Dog Runs Away
When welcoming a new member into your family, whether a dog or a child, both parents should discuss and agree upon how to teach their children. Families who aren't on the same page are sure to endure much stress and many challenges. As a warning to others, a Facebook user recently shared the experience that tore her family apart. 
While pregnant with their second child, their son begged for a puppy. With the advent of a child approaching, she was concerned about adding more to the household, but her husband reasoned that it would teach their son responsibility. After many fights, she relented and they adopted a puppy, Scrupples.
As a busy nurse and caring partner, she trusted her husband to take care of their son and dog while she was gone. However, she was accosted with the obvious difference in parenting styles one day. 
Their son approached her husband after accidentally leaving the back door open, allowing Scrupples to run out of the house. Without taking his eyes off the Xbox he was playing, he told their son to look for Scrupples himself.
After five days of no luck finding Scrupples, the mother found her son weeping on the couch. He told her what happened to Scrupples and how his dad wouldn't help find the dog. 
Recalling the many fights over not wanting to get a puppy, she stormed into the basement. He brushed off the situation, not concerned for either his son or the dog as he continued to play his Xbox. In a fit of rage from his abrasive and heartless response, she pulled the Xbox out of the wall and threw it into the TV screen. 
Walking out of the basement, she took their son outside to look for Scrupples. They posted signs up around town and knocked on doors to see if any of their neighbors had seen their dog. 
After a few days of searching, they came back home empty handed. The woman's husband wasn't home, his car gone in the driveway and his suitcase missing from their closet. There was no note and no indication as to where he had gone. 
Then, the phone rang. A woman talked to the mother and told her she had found Scrupples a few days ago, digging up the dirt in her garden, and had been taking care of the dog since. She thanked the woman repeatedly and rushed over to get the dog a few neighborhoods away. 
A few weeks later the woman shared an update on Facebook.
The father had not returned and she had not heard from him since he left. She had been struggling through her days, calling on family and friends to help take care of her family while she worked. However, with one hand holding her son and the other petting Scrupples, she knew she had all she needed right there and that she would make it through. 
Parenting is hard enough. When two people aren't in agreement as how to share care and take care of a child or pet, life can get a whole lot tougher, but things always have a way of working themselves out.
Bobcat Visits Homeowner, Brings Her Five Excited Kittens!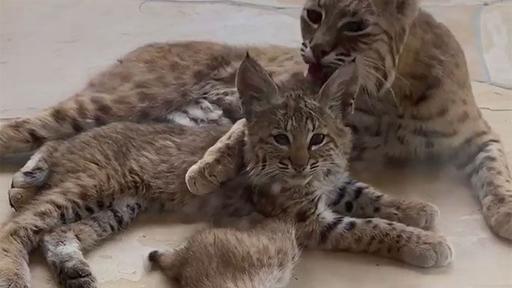 Would you consider yourself a cat person? Do you find yourself drawn to petting or cuddling with just about anything furry? If so, this story might be right up your alley! Earlier this year, a homeowner in the Midwest opened her front porch to find a massive female bobcat on her deck. As bobcats are the most populous wildcat in all of North America, this in and of itself wasn't a shock or a revelation. What came next, however, was as exciting as anything you could hope to find on your porch in the morning.
Before we dive into this exciting story, let's peel back our understanding of wildcats and bobcats. Bobcats are roughly double the size of a traditional house cat and many times more dangerous than their domesticated counterparts. Female bobcats tend to be smaller than their male counterparts, though both genders hover around three feet in length and roughly 20 to 30 pounds in weight. These polygamous animals mate during the winter and will give birth to up to six kittens in roughly two months. From there, the kittens will continue to nurse for an additional two months before eventually leaving home behind after a year.
During their youth, bobcat kittens are blind and as such will stay really close to their parents. After about eight weeks, bobcat kittens are significantly larger and more active. When this mama Bobcat came back to visit the homeowner in question, she brought along her entire litter! If you are a cat person, having a litter of bobcat kittens on your deck has to be a dream come true. Thankfully, the owner of the home went overboard on capturing photographs and we couldn't be happier if we wanted to. Just look at these small beans!
While wildcats aren't exactly rare or reclusive creatures, it is pretty unusual for people to get this close to wild animals. Thanks to the glass screen between the door and the deck, the owner of the home was able to get the kind of pictures that we can only dream of. The homeowner, one Kathy Maniscalco, considered herself as lucky as anyone when the mama Bobcat chose her porch to settle in on. As Kathy watched the kittens, she realized that there were five of them with the young Bobcat — this meant that the mother had nearly a full litter!
Bobcats are crepuscular animals that live relatively solitary lives when they are not mating or raising kittens. Living upwards of 12 to 13 years, bobcats are natural prey to wolves and cougars with bobcat kittens preyed upon by both owls and coyotes. Bobcats don't really have a history of attacking humans because they are fickle and easy to scare. If a bobcat does seem willing to attack a human, it means that they have rabies or are potentially near their kittens. In either situation, creating space is the safest course of action.
How would you react if you found a litter of bobcat kittens on your deck?