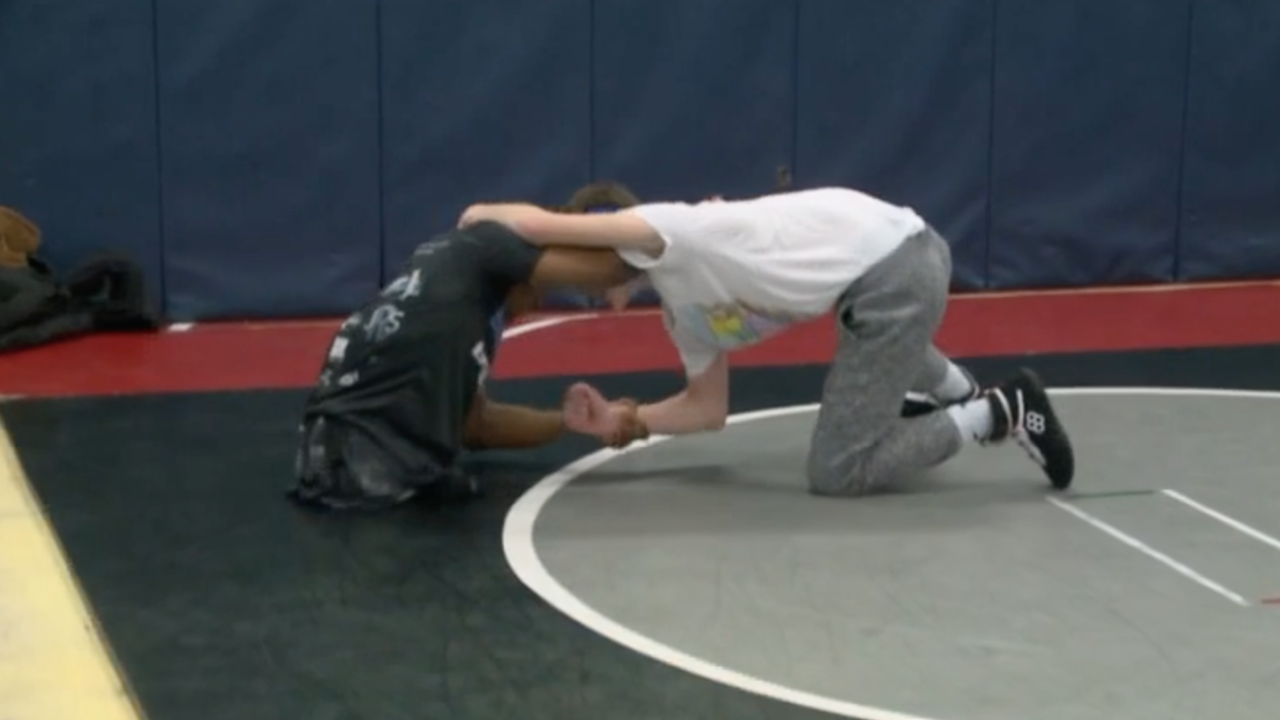 Wrestler Kid Outshines the Competition With No Legs
The sport of wrestling has long been a study of mind over matter, utilizing one's body to out-maneuver, out-think and out-muscle the opponent. Unlike direct contact sports that involve impact, wrestling has been far more about subduing the opponent through grappling and leverage. While there is no question that the sport utilizes one's hands and arms, it could be argued that stance and legs might be over-emphasized. That definitely seems to be the case with one Virginia high schooler in his senior year.
Adonis Lattimore would, by most people's immediate opinions, seem ill-suited to wrestling. The first and most obvious reason would be that the high school senior is missing his legs. Born missing much of his left leg and no right leg at all, the student doesn't even have the ability to walk on his own per se. However, he has consistently proven otherwise, to the point of winning his state wrestling championship.
Lattimore competes as a Class 6, 106-pound competitor in high school wrestling. Despite the fact that even one of his hands is limited to just one finger, he consistently wins and beats challengers with amazing feats of physical ability and skill. His Eagles high school coach just continues to be amazed at what's possible with Lattimore, as the senior wrestler just has a God-given knack to prove people wrong in the sport in amazing ways.
For Lattimore's coach, he feels very much a passenger on an amazing journey with the boy. "He's doing all the hard work, I'm simply here for guidance. It's mind-blowing being part of this journey. To watch him go and the crowd support is amazing. He continues to push, being insanely hard-working, usually making me speechless," said Sanderlin.
Lattimore's record is eye-popping. For 2021 he achieved a 32-7 record, easily winning over many of his competitors after coming off of a lost year hiatus in 2020 due to the pandemic and cancelled meets. Lattimore made regional and then went for the gold. For the senior, the state championship was a huge hurdle with personal sentiment. He had been dreaming of making it and having a shot. When Lattimore reached the regional competition, he too became speechless as well, reflecting on his own accomplishment.
It just goes to show in Lattimore's case and so many others, you don't know what someone can do until you really know what they are capable of in real life.
A Teen's Inspiring Journey to Morehouse College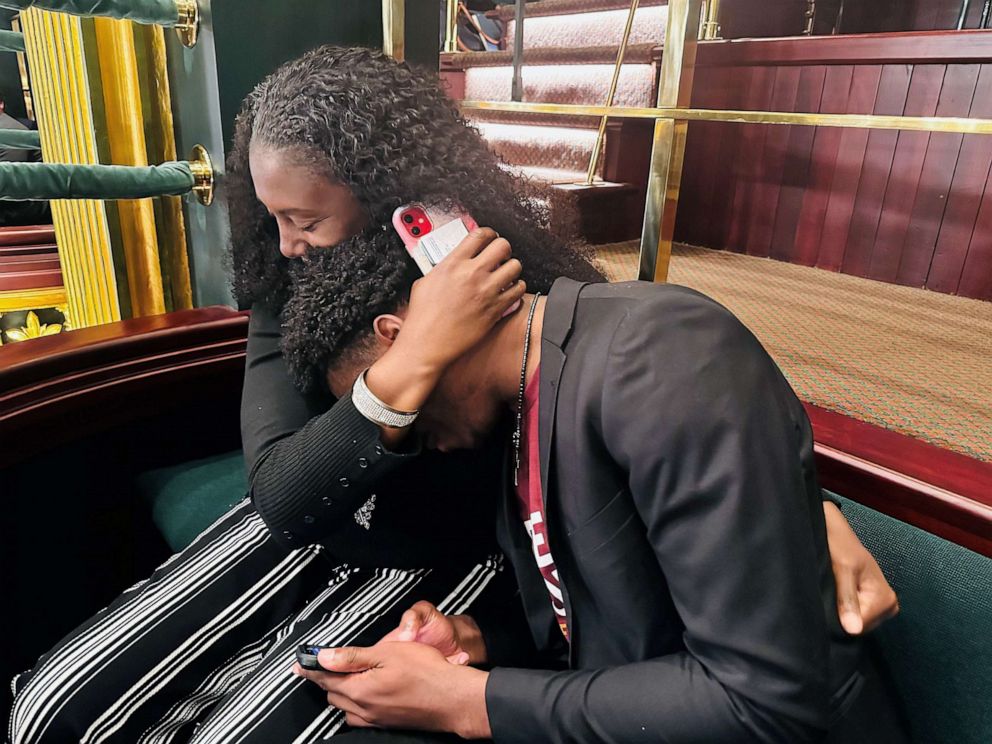 Imagine the feeling of accomplishing your dreams after years of hard work and dedication. That's exactly what happened to Amir Staten, a remarkable teenager whose video celebrating his acceptance into Morehouse College went viral. His infectious joy captured the hearts of people around the world, and it's not hard to see why.
Morehouse College, located in Atlanta, Georgia, has a long and prestigious history. Established in 1867, it is a historically black college and one of the oldest educational institutions for African Americans. The college was founded with a mission to provide a quality education and develop strong leaders who would go on to make a positive impact on society.
Amir's acceptance into Morehouse College is a testament to his perseverance and commitment to his studies. Not only did he receive an acceptance letter, but he was also granted a full ride scholarship. This scholarship covers the cost of tuition, which amounts to around $51,000 per year. This incredible opportunity has lifted a significant financial burden off Amir's shoulders, allowing him to focus on his education and future aspirations.
In addition to the full ride scholarship, Amir was named one of 15 Bonner Scholars. The Bonner Scholarship is a prestigious program that emphasizes the importance of community service. To maintain this scholarship, students must maintain a minimum GPA of 2.5 and contribute 10 hours of community service each week. It is a great honor for Amir to be chosen as one of these scholars, highlighting his dedication to making a positive difference in his community.
Amir's hard work throughout high school has been nothing short of exceptional. He consistently achieved honor roll grades, demonstrating his commitment to academic excellence. But his accomplishments didn't end there. Amir also took on leadership roles as the head of the Black Student Union, where he worked to promote inclusivity and raise awareness about important social issues. Additionally, he served as the captain of his school's basketball team, showcasing his discipline, teamwork, and determination.
Amir's accomplishments have not only made his family proud but have also inspired those around him. His mother expressed her admiration for his efforts, saying, "He has gone above and beyond what is expected of him." With his acceptance into Morehouse College, Amir can finally take a deep breath, knowing that his hard work has paid off.