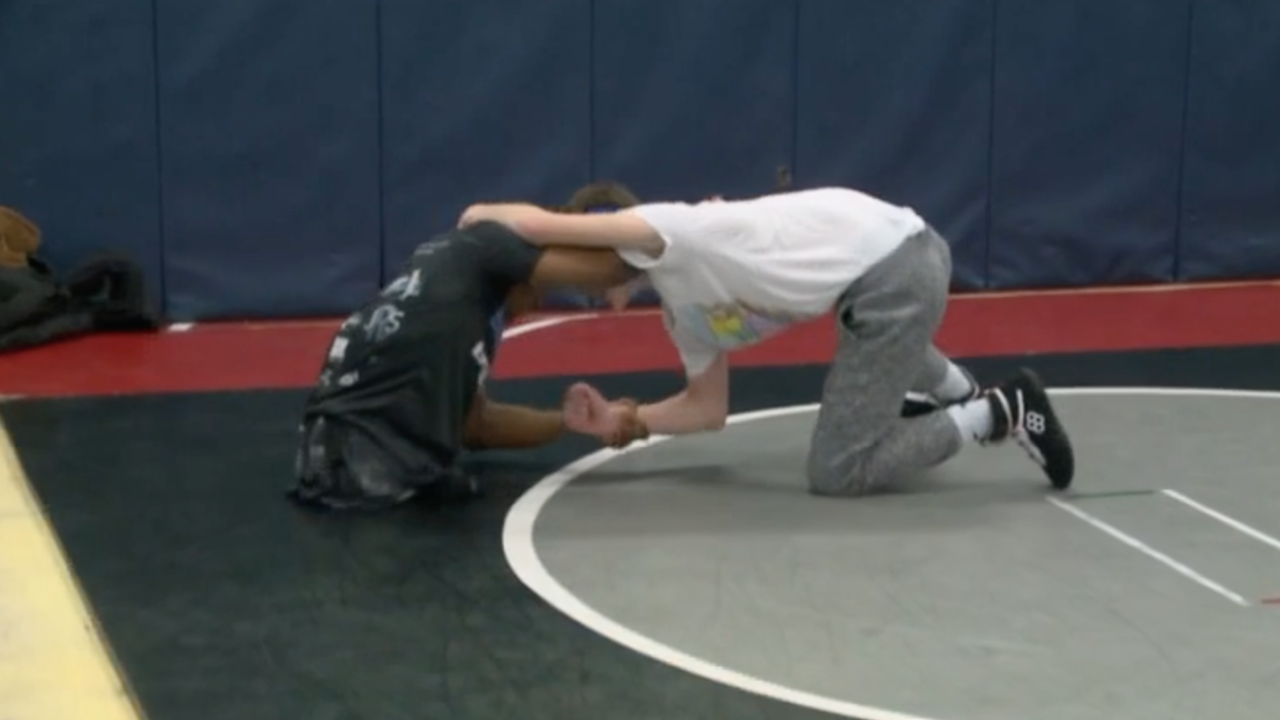 Wrestler Kid Outshines the Competition With No Legs
The sport of wrestling has long been a study of mind over matter, utilizing one's body to out-maneuver, out-think and out-muscle the opponent. Unlike direct contact sports that involve impact, wrestling has been far more about subduing the opponent through grappling and leverage. While there is no question that the sport utilizes one's hands and arms, it could be argued that stance and legs might be over-emphasized. That definitely seems to be the case with one Virginia high schooler in his senior year.
Adonis Lattimore would, by most people's immediate opinions, seem ill-suited to wrestling. The first and most obvious reason would be that the high school senior is missing his legs. Born missing much of his left leg and no right leg at all, the student doesn't even have the ability to walk on his own per se. However, he has consistently proven otherwise, to the point of winning his state wrestling championship.
Lattimore competes as a Class 6, 106-pound competitor in high school wrestling. Despite the fact that even one of his hands is limited to just one finger, he consistently wins and beats challengers with amazing feats of physical ability and skill. His Eagles high school coach just continues to be amazed at what's possible with Lattimore, as the senior wrestler just has a God-given knack to prove people wrong in the sport in amazing ways.
For Lattimore's coach, he feels very much a passenger on an amazing journey with the boy. "He's doing all the hard work, I'm simply here for guidance. It's mind-blowing being part of this journey. To watch him go and the crowd support is amazing. He continues to push, being insanely hard-working, usually making me speechless," said Sanderlin.
Lattimore's record is eye-popping. For 2021 he achieved a 32-7 record, easily winning over many of his competitors after coming off of a lost year hiatus in 2020 due to the pandemic and cancelled meets. Lattimore made regional and then went for the gold. For the senior, the state championship was a huge hurdle with personal sentiment. He had been dreaming of making it and having a shot. When Lattimore reached the regional competition, he too became speechless as well, reflecting on his own accomplishment.
It just goes to show in Lattimore's case and so many others, you don't know what someone can do until you really know what they are capable of in real life.
500,000-Year-Old Wooden Structure Rewrites History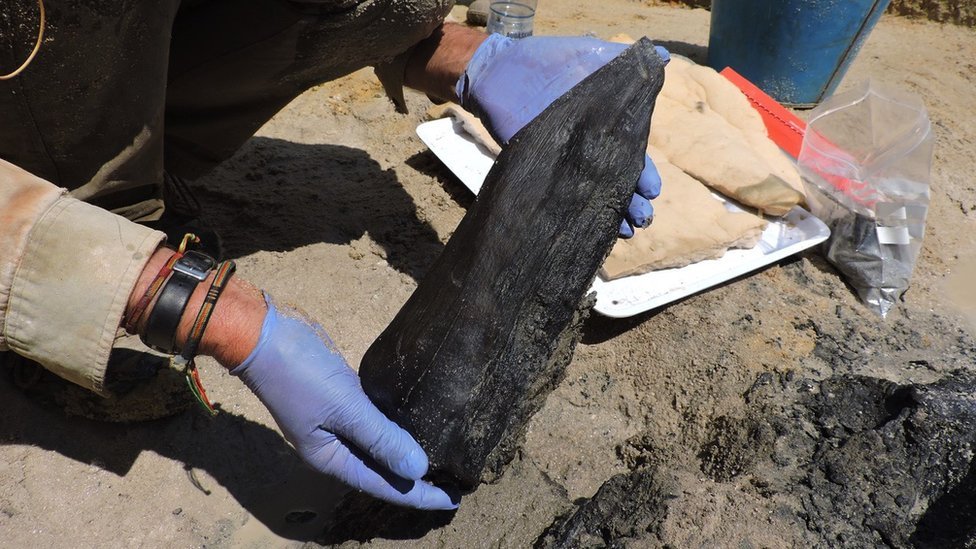 In an archaeological discovery, a wooden structure dating back an astonishing 500,000 years has been unearthed on the banks of a river in Zambia, challenging long-held beliefs about the capabilities of ancient humans. Researchers stumbled upon these ancient wooden logs, a revelation that has the potential to reshape our understanding of the lives of early humans.
The find, located on the riverbanks near Zambia's Kalambo Falls, provides compelling evidence that stone-age people may have constructed primitive shelters, forever altering our perception of their intelligence and resourcefulness. Archaeologist Prof Larry Barham, who led the research, was profoundly impacted by the discovery, stating, "This find has changed how I think about our early ancestors."
What makes this find truly remarkable is that it suggests ancient humans did more than merely survive; they thrived by creating something entirely new. These early humans exhibited intelligence, imagination, and craftsmanship by fashioning structures from wood, a material that had never before been transformed into such large and sophisticated objects.
The researchers also uncovered ancient tools, including digging sticks, but the most exciting find was two pieces of wood positioned at right angles to each other. "One is lying over the other, and both pieces of wood have notches cut into them," explained Geoff Duller, a professor of geography at the University of Aberystwyth and a member of the research team. "You can clearly see those notches have been cut by stone tools, making the two logs fit together to become structural objects."
Radiocarbon dating confirmed the wood's age, placing it at a staggering 476,000 years old. This revelation has ignited curiosity about the woodworking traditions of ancient societies, challenging the prevailing notion that early humans led simplistic, nomadic lives.
Perrice Nkombwe, a team member from the Livingstone Museum in Zambia, expressed her astonishment, saying, "I was amazed to know that woodworking was such a deep-rooted tradition. It dawned on me that we had uncovered something extraordinary."
The preservation of the wooden structure itself is a miracle. Typically, wood decays over time unless preserved under specific conditions. However, in the waterlogged environment along the Kalambo Falls, the wood remained intact, essentially pickled by the elements for millennia.
While the exact purpose of this ancient wooden structure remains a mystery, it has sparked numerous speculations. Prof. Duller suggests it might have been used as a place to sit beside the river and fish, although a complete understanding of its function remains elusive.
Moreover, the identity of the individuals who constructed this structure raises intriguing questions. "We don't know – it could have been Homo sapiens, and we just haven't discovered fossils from that age yet," Prof. Duller added. "But it could be a different species – [perhaps] Homo erectus or Homo naledi – there were a number of hominid species around at that time in southern Africa."
This discovery has the potential to enrich our understanding of ancient woodworking techniques, craftsmanship, and human interaction with the environment. As researchers continue their work at the Kalambo Falls site, the pages of history are being rewritten, and our appreciation for the ingenuity of our ancient ancestors grows ever deeper.