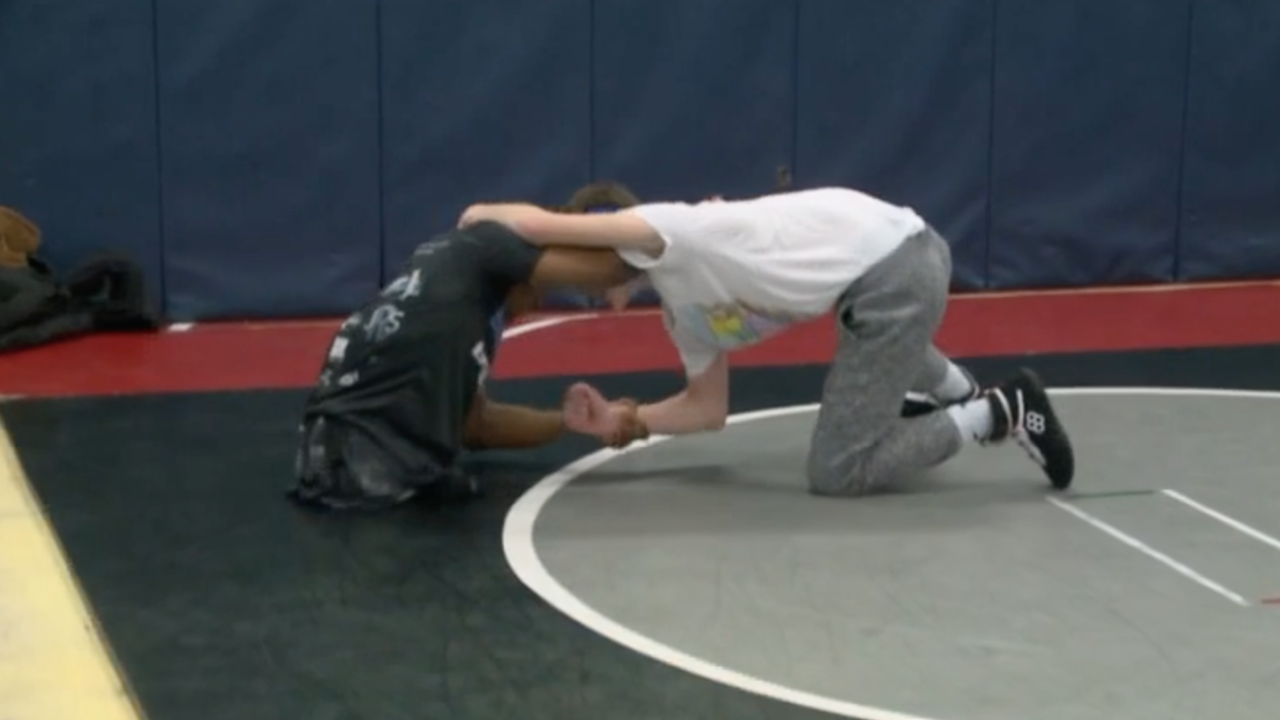 Wrestler Kid Outshines the Competition With No Legs
The sport of wrestling has long been a study of mind over matter, utilizing one's body to out-maneuver, out-think and out-muscle the opponent. Unlike direct contact sports that involve impact, wrestling has been far more about subduing the opponent through grappling and leverage. While there is no question that the sport utilizes one's hands and arms, it could be argued that stance and legs might be over-emphasized. That definitely seems to be the case with one Virginia high schooler in his senior year.
Adonis Lattimore would, by most people's immediate opinions, seem ill-suited to wrestling. The first and most obvious reason would be that the high school senior is missing his legs. Born missing much of his left leg and no right leg at all, the student doesn't even have the ability to walk on his own per se. However, he has consistently proven otherwise, to the point of winning his state wrestling championship.
Lattimore competes as a Class 6, 106-pound competitor in high school wrestling. Despite the fact that even one of his hands is limited to just one finger, he consistently wins and beats challengers with amazing feats of physical ability and skill. His Eagles high school coach just continues to be amazed at what's possible with Lattimore, as the senior wrestler just has a God-given knack to prove people wrong in the sport in amazing ways.
For Lattimore's coach, he feels very much a passenger on an amazing journey with the boy. "He's doing all the hard work, I'm simply here for guidance. It's mind-blowing being part of this journey. To watch him go and the crowd support is amazing. He continues to push, being insanely hard-working, usually making me speechless," said Sanderlin.
Lattimore's record is eye-popping. For 2021 he achieved a 32-7 record, easily winning over many of his competitors after coming off of a lost year hiatus in 2020 due to the pandemic and cancelled meets. Lattimore made regional and then went for the gold. For the senior, the state championship was a huge hurdle with personal sentiment. He had been dreaming of making it and having a shot. When Lattimore reached the regional competition, he too became speechless as well, reflecting on his own accomplishment.
It just goes to show in Lattimore's case and so many others, you don't know what someone can do until you really know what they are capable of in real life.
Safe Haven for Pets Who's Owners Enter Rehab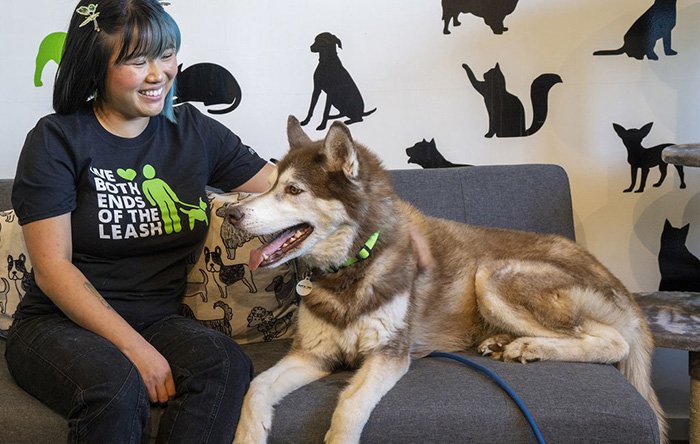 No pet owner likes to leave their pets for extended periods, no matter the reason for leaving. It's no different for people who may have drug or alcohol issues and might need to go for rehabilitation.
Not knowing who to leave the pet with or the level of care it will receive can lead to anxiety. However, there's a new resolve for people faced with that situation. Read on…
Bella was skeptical as she put her head up from inside the carrier she was being transported on to the boarding house.
A volunteer massaged the little black-and-white cat's hair to calm her fear of the dogs barking at the boarding facility's back.
The cat goes by the alias Bella since her owner, who's dealing with a tough time at home, wants to keep her cat's real name a secret. Pets in need of emergency shelter can stay with a foster family at Ruff Haven Crisis Sheltering, which provides short-term, no-cost accommodation for animals whose owners are homeless or fleeing domestic abuse.
Odyssey House, Utah's largest integrated addiction treatment center, and the foundation have just teamed up to offer three months of no-fee pet lodging to those who need it most.
"This is truly person-based, like person-led," said Beth Henry, Ruff Haven's foster coordinator. Pets are returned to their owners once treatment is complete and they have achieved a sense of security and well-being.
Enrollment and documenting of the owner's present status, followed by a brief examination of the pet (weight and overall health), immunizations, and ensuring that the animal is either fixed or is scheduled to be treated, are the first steps in the process of adoption.
The pet then gets connected with a foster home, and the owner receives weekly SMS updates on the progress of their animal. When a client and their pet are apart, Ruff Haven's fosters send videos and pictures of the pet to the client.
Several clients have the option of having their dogs dropped off for the Dogs All Day program by their foster parents, and their owners can come to meet them.
Henry stated, "It's a terrific confidence boost for them." In some cases, dogs are kept at the Dogs All Day center since their owners prefer to be able to visit them every day… It's rare for them to be greeted by their loved ones every single day. The stress of living with a cat is very hard on them.
In a press release, Adam Cohen, CEO of Odyssey, stated that pets can be a motivation for people to stay in difficult situations because they are worried about how their animals will be cared for if they are not there.
However, Ruff Haven Crisis Sheltering, which launched in June 2020, has already aided 320 families and almost hundreds of animals since then.
Owners often worry that they'll forget their pets during this time, but "the pets don't ever forget their owner," according to Kristina Pulsipher, the executive director at Ruff Havens. We do this for the reunions. And many of our former clients are now either volunteers or foster parents for us.