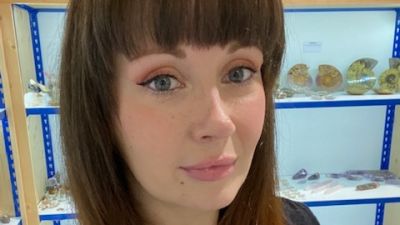 Women Represents Herself Against British Airways and Wins
Jennie Barber, a Birmingham resident, recently successfully argued for herself in court against British Airlines. The airline provided travel vouchers to customers whose flights were canceled due to Covid restrictions, and this was the subject of the court dispute. Ms. Barber had reserved two roundtrip tickets to Japan for May 2020, but the airline had to rescind them because of Covid guidelines.
British Airways provided her with vouchers rather than a monetary refund as she had requested. But Ms. Barber wanted her money back and had no interest in the gift cards for vacation. Before going to court, she tried to get a monetary refund from the airline for a full year.
Despite having little formal training in or experience with the legal system, Ms. Barber decided to defend herself in court. She devoted endless hours to studying the law and building her defense because she was adamant about standing up for what she thought was right. She ultimately received a complete cash refund for the canceled flights, proving that her diligence paid off.
The success of Ms. Barber serves as a warning that consumers have rights and should not be reluctant to assert them. It also emphasizes how crucial it is to comprehend all clauses in any contract, especially in the present context where travel limitations and cancellations are on the rise.
Anyone who might be going through a comparable situation can take inspiration from Ms. Barber's success story. It serves as a reminder that anyone can achieve justice with hard work and devotion and is a testament to the strength of tenacity and tenacity.
400-Pound Black Bear Rescued From Waterway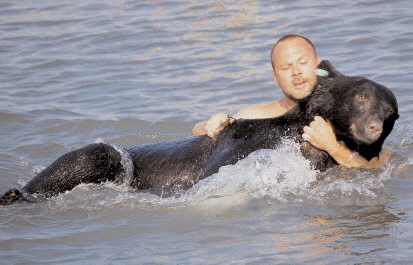 A Florida man recently became a hero after saving a 400lb black bear from drowning. Black bears are known to be excellent swimmers and are athletic animals, but the bear in question was not in its usual state when it jumped into the water. The bear had been tranquilized after walking into a residential neighborhood, and when the tranquilizer started to take effect, it ran towards the water and eventually began to sink.
Wildlife biologist Adam Warwick immediately sprang into action, jumping into the water to save the bear. Despite the bear's massive size, Adam was able to keep its head above water and pull it to safety. Although he suffered only a scratch in the process, Adam's bravery was a testament to the care and dedication of wildlife officials in protecting and preserving the natural world.
Black bears are found in various parts of North America, including Florida, and are excellent swimmers. They are known for their athletic ability and can easily swim across rivers and lakes in search of food and territory. However, when the bear in question was tranquilized, it was not in its natural state, and its swimming abilities were significantly compromised.
The incident highlights the importance of wildlife officials in preserving natural habitats and protecting animals from harm. Despite the risks involved, these officials put their lives on the line to ensure that animals receive the care and protection they need. The successful rescue of the black bear is a reminder of the importance of caring for the environment and all its inhabitants, no matter how large or small.