Woman With Beehive Hairdo For Decades Finally Gets A New Look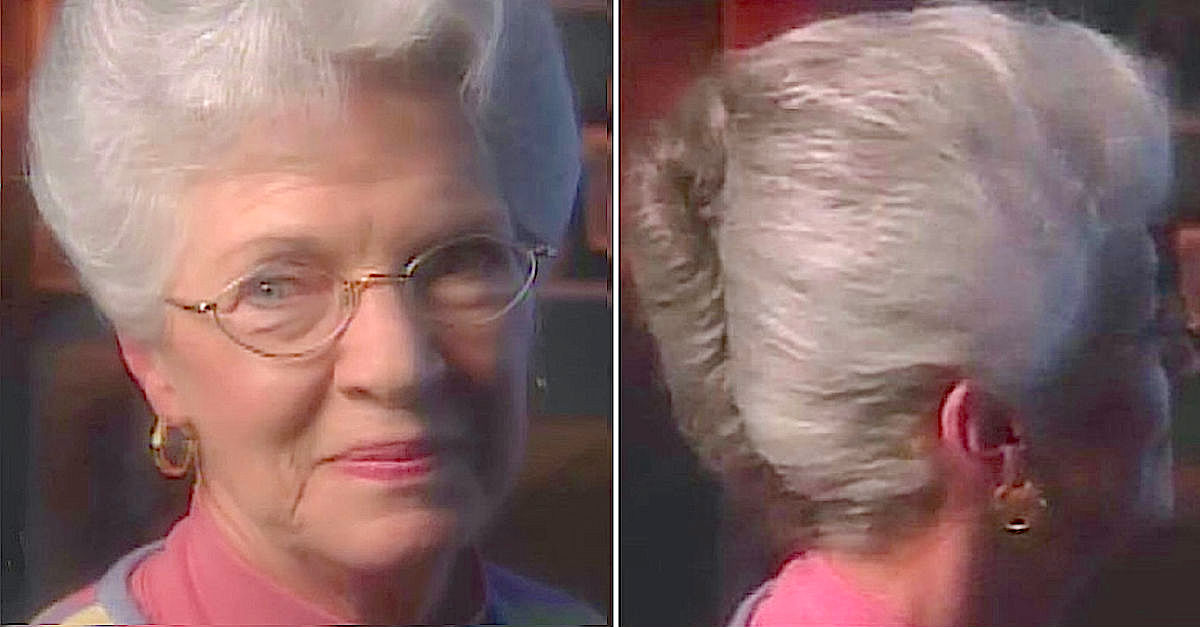 Imagine wearing the same hairdo, day after day, month after month, and eventually, year after year. It is quite easy to get used to a particular look, especially if you become conditioned to care for it on a routine basis. Recently, Joan Irvine, decided to forego the look she had been sporting for decades. The result was amazing.
Joan would wake up at 5:30 am every single Wednesday for 37 years to start the process of setting her hair in a classic "beehive" style to wear for the following seven days before beginning the procedure all over again. She became accustomed to having the hair in place and ready to show off without a lot of muss and fuss. Wednesdays however, made up for this convenience. The procedure of setting the hair into place took over four hours.
The process didn't just take up time. It also required a lot of supplies to achieve the look Joan required. She used four different hairbrushes to tease out her hair and curl it just right. She used an abundant amount of hairspray to lock the look into place. She also used more hairpins than anyone would think possible. So many in fact, she was quite frightened of going through metal detectors and tried to avoid them at any cost. She even canceled a vacation because of this fear.
Joan's daughters, Christine and Cindy, were very frustrated with their mom's behavior. They wanted her to enjoy herself rather than go through the tedious process of setting her hair each week. They also thought she deserved some pampering. They wanted her salt and pepper coloring updated. They also thought her wardrobe could use some updating. They reached out to the Oprah Show for help.
Oprah's makeover team went to work and Joan featured her new look in front of a studio audience. Joan's daughters were warned beforehand that their mother now looked like their sister. They were flabbergasted when their mother danced into the open from her spot behind a curtain. She had skimmed several years off of her appearance. Her graying hair was dyed blonde and was cut in a trendy bob that showed off her features perfectly. Her face was made up with natural tones rather than bright pinks as she had worn in the past. She no longer wore denim or khaki pants as usual and instead had on a crisp pair of white slacks. The look was topped off with a smart blazer.
Christine and Cindy couldn't be more thrilled with their mother's new look. Joan didn't just look years younger, she felt this way as well. Her new look turned quite a few heads and she has the added bonus of not needing to go through the procedure every Wednesday to fix her hair to her liking. Oprah's team gave her instructions on how to upkeep her new do and she couldn't be more pleased with the overall experience.
Personal Clouds- Samoyed Dogs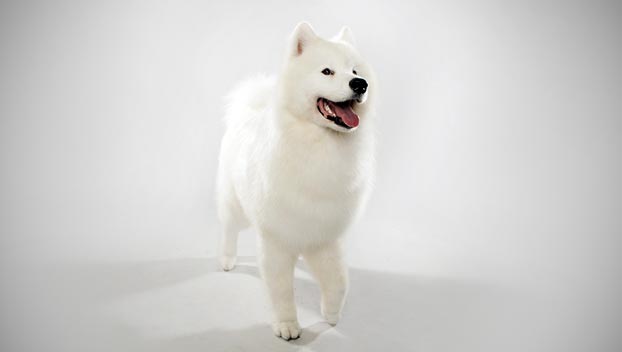 Many people around the country and indeed around the world are absolutely in love with the animal that is known as man's best friend- the dog. They go by many names and people love them all- dogs, doggos, canines, puppies, puppers, good bois, floofs, howlers, and woofers. Regardless of what you call them, and no matter what breed of dog you are talking about, a cute and well-behaved dog can instantly turn a bad day into a good day and put a smile on your face
However, some breeds garner special love and attention from their human companion. Some are better are defending our families and properties. Some are best-suited work helping us with work. Some are great with kids while others are best for a quieter family setup. Some like to run around and play all day. Some prefer to be laid back and lazy on the couch. Some are big and some are little. Some are plain-looking and some are very fancy. And then there are those rare breeds that seem to encompass so many groups that they stand out as a special breed all on their own, and the Samoyed breed of dog is one such example!
Samoyeds are very unique among the thousands of breeds of dogs because, you see, they often remind people of clouds. All it takes is one look at a Samoyed to see where that comes from. It doesnt take a lot of brains to see how soft and white and fluffy this breed is and how cloud-like they truly are!
They are gentle giants and are great pets to have as part of the family. The American Kennel Club talks about the Samoyed breed and calls them a very adaptable, family-oriented, energetic, friendly, and surprisingly gentle breed. This is why the attention surrounding this breed has taken off in recent years as more and more people are discovering this gentle and gorgeous breed and are finding out for themselves how much fun it can be to have a living floof ball in the home.
While they may look like a cloud and even feel like one with their soft fluffy coat of fur, this breed makes for a very big cloud! Samoyeds can reach a height of almost two feet at their shoulder when they are standing on all four, and the average weight for a full-grown male is between 65 and 70 pounds.
They are also a very active and energetic breed of dog, and they can extremely social with people in gnarly but particularly so with their family. They often want to be right with you, in tour lap, or at your side, loving to get hugs, and pets, and belly rubs. When you make a Samoyed dog part of your family, you best plan to spend the majority of your free time going for walks, playing in the yard, and engaging with them in the home. These dogs may closely resemble the clouds that lazily drift along in the sky on a sunny day, but they are a far cry from being lazy couch potatoes!
The only real drawback to these floofy clouds is the extent to which they shed. If all your clothes are black or your fanciest dresses and suits are darker colored then you may have some issues with the white hair that will ultimately end up everywhere. Their thick white coats protect them from cold temperatures which is what they were bred for as an original working-class dog for northern climates. It also means that these double-coated dogs shed all year long- and the shedding gets even more prolific when the summer heat kicks in. Also, people who have severe allergies to dander may find that the prolific spread of the fur around the house might be too much for their immune system to handle.
For most people, however, dealing with the vacuuming and cleaning of hair is a small price to pay to have your own personal cloud to hug and snuggle anytime that you want!