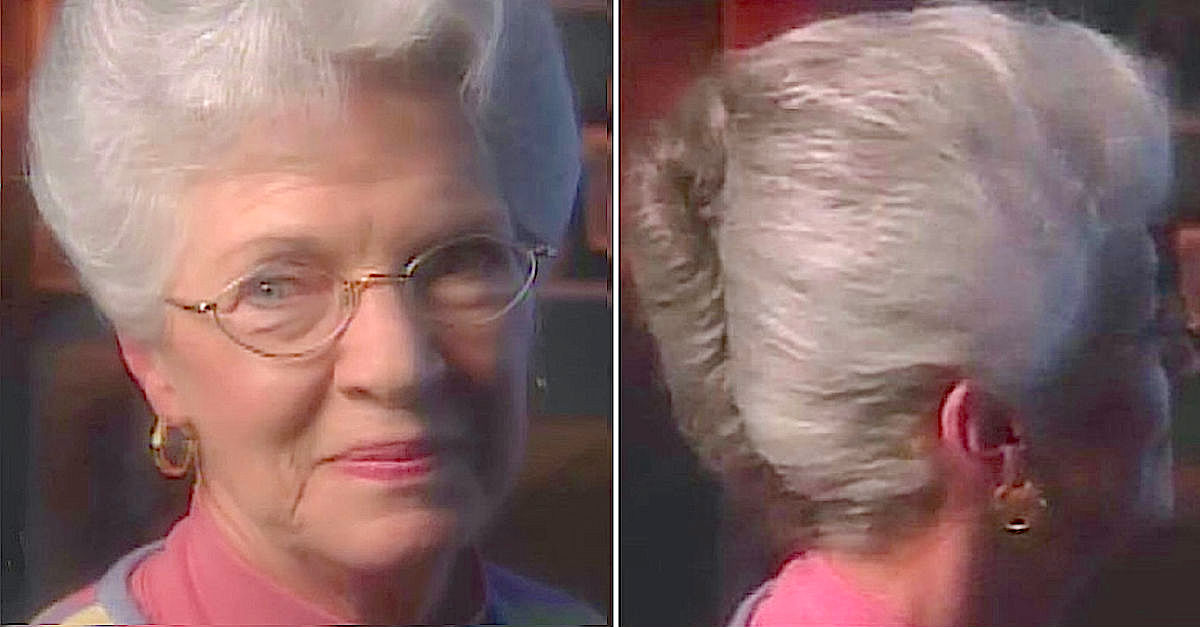 Woman With Beehive Hairdo For Decades Finally Gets A New Look
Imagine wearing the same hairdo, day after day, month after month, and eventually, year after year. It is quite easy to get used to a particular look, especially if you become conditioned to care for it on a routine basis. Recently, Joan Irvine, decided to forego the look she had been sporting for decades. The result was amazing.
Joan would wake up at 5:30 am every single Wednesday for 37 years to start the process of setting her hair in a classic "beehive" style to wear for the following seven days before beginning the procedure all over again. She became accustomed to having the hair in place and ready to show off without a lot of muss and fuss. Wednesdays however, made up for this convenience. The procedure of setting the hair into place took over four hours.
The process didn't just take up time. It also required a lot of supplies to achieve the look Joan required. She used four different hairbrushes to tease out her hair and curl it just right. She used an abundant amount of hairspray to lock the look into place. She also used more hairpins than anyone would think possible. So many in fact, she was quite frightened of going through metal detectors and tried to avoid them at any cost. She even canceled a vacation because of this fear.
Joan's daughters, Christine and Cindy, were very frustrated with their mom's behavior. They wanted her to enjoy herself rather than go through the tedious process of setting her hair each week. They also thought she deserved some pampering. They wanted her salt and pepper coloring updated. They also thought her wardrobe could use some updating. They reached out to the Oprah Show for help.
Oprah's makeover team went to work and Joan featured her new look in front of a studio audience. Joan's daughters were warned beforehand that their mother now looked like their sister. They were flabbergasted when their mother danced into the open from her spot behind a curtain. She had skimmed several years off of her appearance. Her graying hair was dyed blonde and was cut in a trendy bob that showed off her features perfectly. Her face was made up with natural tones rather than bright pinks as she had worn in the past. She no longer wore denim or khaki pants as usual and instead had on a crisp pair of white slacks. The look was topped off with a smart blazer.
Christine and Cindy couldn't be more thrilled with their mother's new look. Joan didn't just look years younger, she felt this way as well. Her new look turned quite a few heads and she has the added bonus of not needing to go through the procedure every Wednesday to fix her hair to her liking. Oprah's team gave her instructions on how to upkeep her new do and she couldn't be more pleased with the overall experience.
Newly Discovered Flower Blooms Atop One of the World's RAREST Trees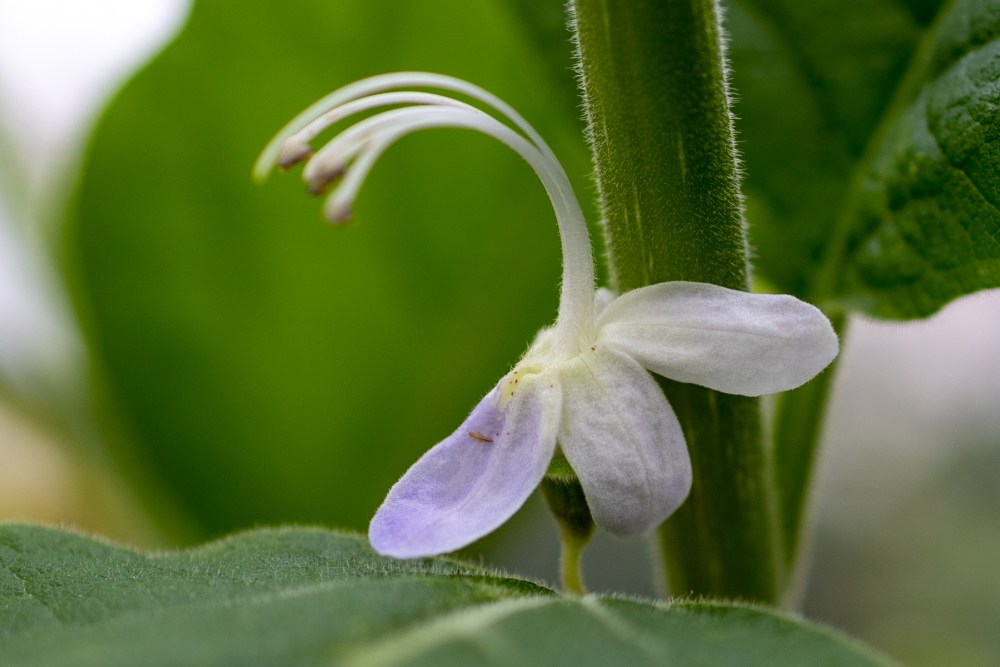 The Missouri Botanical Garden in St. Louis is known by locals for the intense work performed by the experts inside. When a small purple-and-white flower began to grow within their greenhouse, the team of experts at the Missouri Botanical Garden were confused. From their perspective, they were seeing something brand new – a completely fresh discovery.
Discovery on May 3rd
Justin Lee is a senior horticulturist at the Missouri Botanical Garden, and he was performing regular work on a Karomia Gigas sapling in the greenhouse when he first stumbled upon the rare purple-and-white flower. The Karomia Gigas is a tree from Africa with close relations to the mint plant. An endangered tree species in Africa, Justin was confused by the flower that had grown nearly an inch in length atop the tree.
Lee says of his discovery, "It's a bit odd for a mint flower. It seems flipped inside out."
The flower measured an inch in length with a strong halo of purple petals, sloping gently downward toward white stamens bearing pollen. According to Lee, the mint family likes to put out tube-styled flowers in an attempt to attract bees, butterflies, and moths. Lee also suggests that the tree can self-pollinate if necessary.
As the discovery made headlines around the city, the researchers at Missouri's Botanical Garden are preparing for more blooms in the future. Research has suggested that more Karomia Gigas flowers will grow at the greenhouse and it is then that their scientific research will really begin. Lee and his team are focused on successfully cultivating cross-pollination, thus improving the survivability of the plant in the world. At the time of this writing, only about two dozen of the Karomia Gigas trees can be found in the wilds throughout Tanzania.
The Wilds of Tanzania
At the time of this writing, the Karomia Gigas is considered so rare as to not even have a local Tanzanian nickname, nor is there an English one. What little is broadly known about the Karomia is that it can grow in straight stretches for up to 80 feet, limiting branch exposure until nearly halfway to its final height. As a result of its odd, stick-like growth, finding these unseen flower blooms has been harder than you might anticipate!
Roy Gereau is a program director for Tanzania at the Missouri Botanical Garden. Surprised but not shocked by the flower, Gereau was quick to admit that the bloom was new. Gereau said of the rare flower, "There certainly is no record of the flowers in scientific literature."
More important than discovering the flower, researchers in Missouri believe that they can maintain the health of the newly bloomed petals to prevent them from disappearing. Andrew Wyatt is the VP of Horticulture at the Missouri Botanical Garden, and he said, "We can make sure the species doesn't go extinct."
It has been a challenge to grow the plant in Missouri, as has been repeated by researchers at the facility. Seeds had been collected in 2018 from a series of Tanzanian field expeditions. These seeds were shipped to St. Louis where only around 100 were thought to be viable. To make things even more difficult, it was a task to match Tanzanian growing conditions within greenhouses in Missouri.
Despite the challenges that they had to face, it looks like the Karomia is finding solid footing within St. Louis. With some momentum and optimism on their side, what's next?
Andrew Wyatt said of the rare blooming flower and of his own future, "We were debating whether it would even flower in our careers."