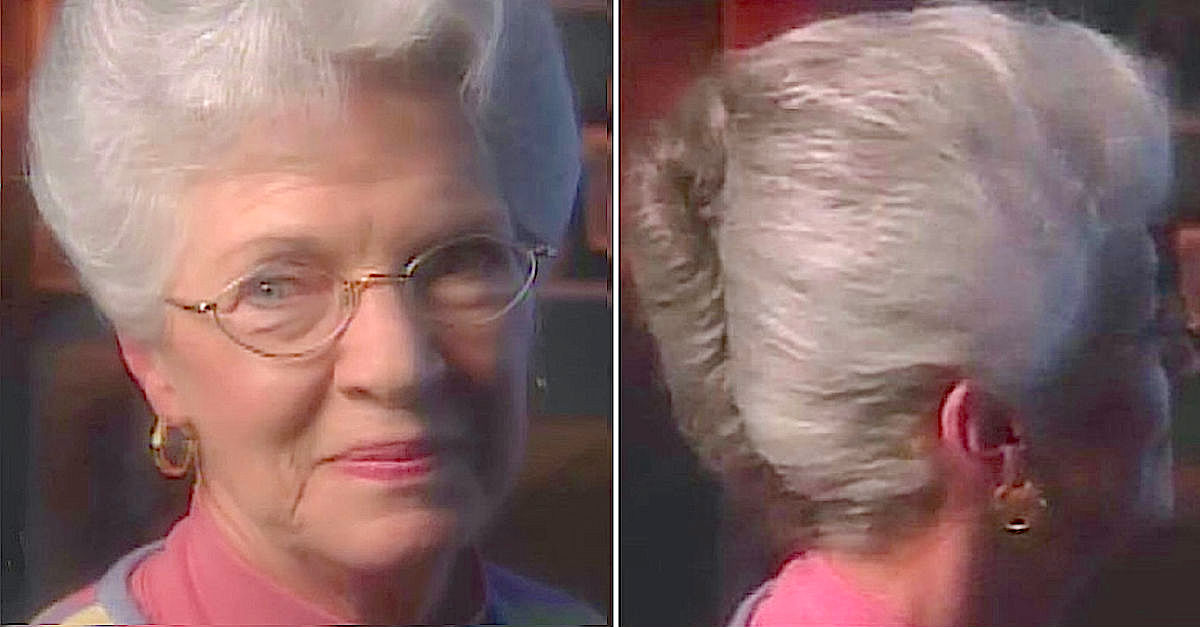 Woman With Beehive Hairdo For Decades Finally Gets A New Look
Imagine wearing the same hairdo, day after day, month after month, and eventually, year after year. It is quite easy to get used to a particular look, especially if you become conditioned to care for it on a routine basis. Recently, Joan Irvine, decided to forego the look she had been sporting for decades. The result was amazing.
Joan would wake up at 5:30 am every single Wednesday for 37 years to start the process of setting her hair in a classic "beehive" style to wear for the following seven days before beginning the procedure all over again. She became accustomed to having the hair in place and ready to show off without a lot of muss and fuss. Wednesdays however, made up for this convenience. The procedure of setting the hair into place took over four hours.
The process didn't just take up time. It also required a lot of supplies to achieve the look Joan required. She used four different hairbrushes to tease out her hair and curl it just right. She used an abundant amount of hairspray to lock the look into place. She also used more hairpins than anyone would think possible. So many in fact, she was quite frightened of going through metal detectors and tried to avoid them at any cost. She even canceled a vacation because of this fear.
Joan's daughters, Christine and Cindy, were very frustrated with their mom's behavior. They wanted her to enjoy herself rather than go through the tedious process of setting her hair each week. They also thought she deserved some pampering. They wanted her salt and pepper coloring updated. They also thought her wardrobe could use some updating. They reached out to the Oprah Show for help.
Oprah's makeover team went to work and Joan featured her new look in front of a studio audience. Joan's daughters were warned beforehand that their mother now looked like their sister. They were flabbergasted when their mother danced into the open from her spot behind a curtain. She had skimmed several years off of her appearance. Her graying hair was dyed blonde and was cut in a trendy bob that showed off her features perfectly. Her face was made up with natural tones rather than bright pinks as she had worn in the past. She no longer wore denim or khaki pants as usual and instead had on a crisp pair of white slacks. The look was topped off with a smart blazer.
Christine and Cindy couldn't be more thrilled with their mother's new look. Joan didn't just look years younger, she felt this way as well. Her new look turned quite a few heads and she has the added bonus of not needing to go through the procedure every Wednesday to fix her hair to her liking. Oprah's team gave her instructions on how to upkeep her new do and she couldn't be more pleased with the overall experience.
"Superhero of the homeless!" Chants in Santiago describe real-life Batman that gives food to the homeless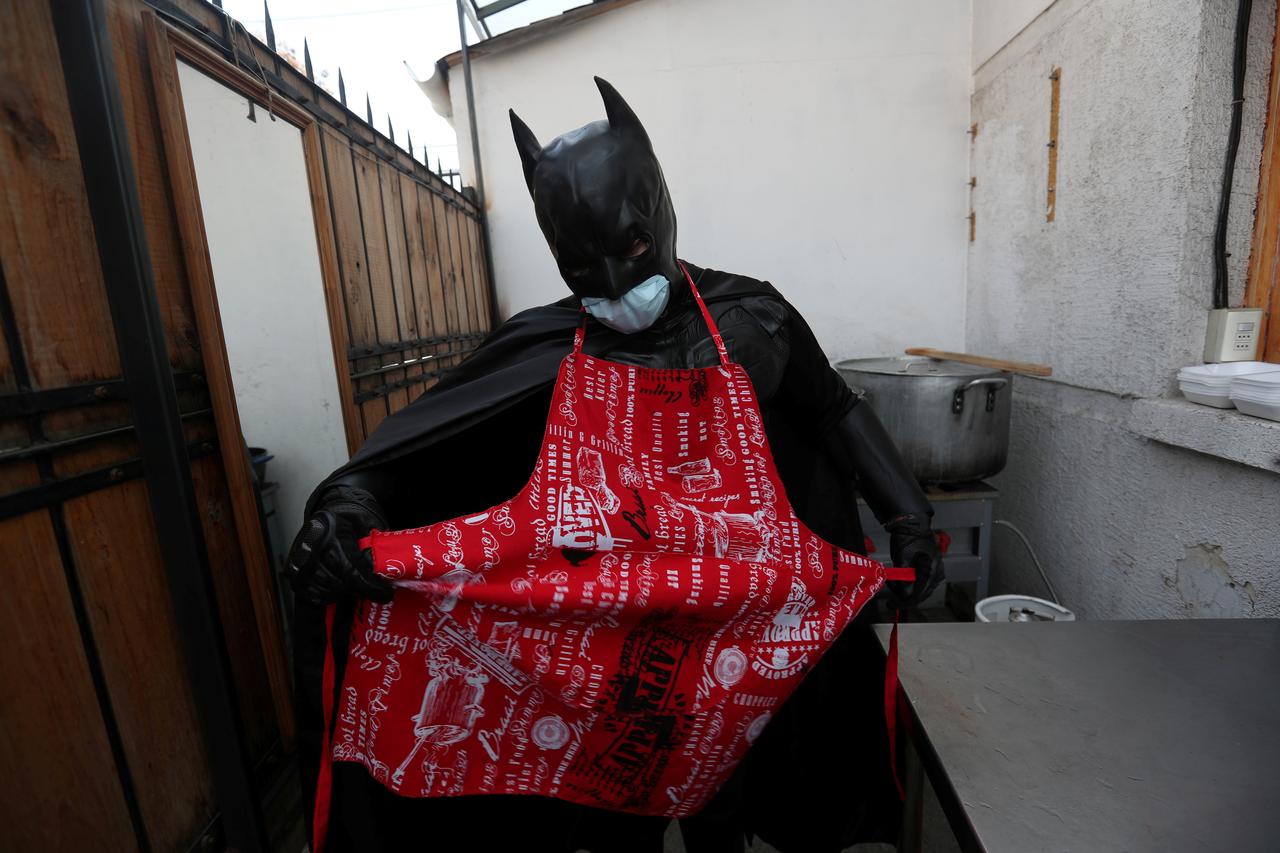 Unlike the fictional city of Gotham, the streets of Santiago are very real, but running in the dark, and fighting hunger is a true life superhero with the face of the Dark Knight, Batman.
Now he doesn't ride a Batmobil or know the first thing about Brazilian jujitsu, but he does his best in making life better for the homeless on the streets of Santiago by bringing them food on a regular basis. He doesn't solve crime or own any special combat gadgets, but he protects the homeless civilians from the villain of hunger and malnutrition.
With his Batmobil-esque SUV, he rides around the city distributing hot meals in his impressive costume- a cape and two masks, one with the typical bat ears and eye slots, and other for protection from the Coronavirus (even the fictional batman wasn't immune to viral diseases. So yeah, this one had to protect himself.)
The self-proclaimed "Solidarity Batman" is contributing his quota in making lockdown and the wave of the pandemic less agonizing for individuals on the streets, and we must say that he is doing a hell of a job. Many of his beneficiaries have only good things to say about him, and are super grateful for his selfless acts of benevolence.
Just like Bruce Wayne, this Batman knows his way around words, and he sure drops a few words of motivation, humor, and affection to people alongside giving them food.
What a guy!
He fills their stomachs, and gives them words of hope? If we didn't know better, we would be clamoring for the Avengers to consider him joining their team- Captain America certainly needs some real competition in motivational speaking.
According to him, Batman was the perfect superhero for his mission, as he represents community unity, and is loved by the people.
"Look around you, see if you can dedicate a little time, a little food, a little shelter, a word sometimes of encouragement to those who need it," he said in an interview.
Just like most masked superheroes, Santiago's Caped Crusader prefers to keep his identity unknown. But his face doesn't matter, does it? His good works already paint him as a beacon of hope and the world would be a better place if there were more of him running around.