Woman Trains Her Own Service Dog To Help With Bipolar Disorder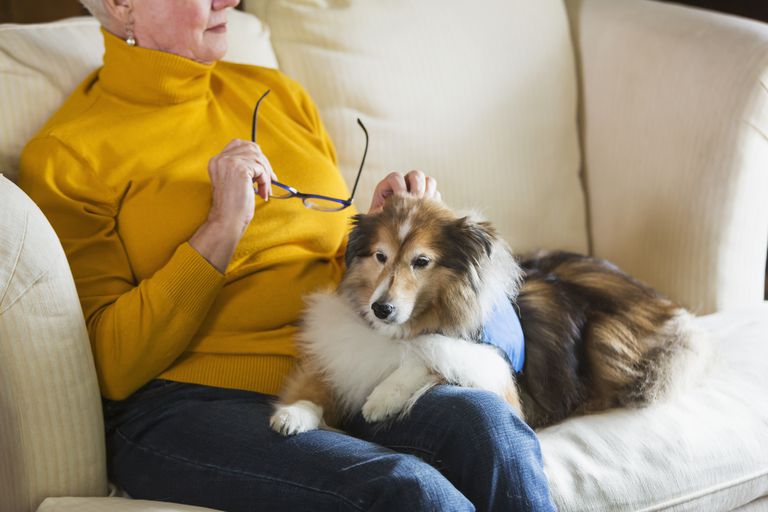 Mental health issues are among the most pressing medical concerns today. There are countless people who suffer from mental disorders, including bipolar disorder, and there is a severe lack of mental health providers who can treat them. One such individual who suffers from bipolar disorder found herself in the hospital again. She was coping with another suicide attempt. She had attempted to kill herself multiple times in the past I need to find an alternative to living with bipolar disorder. Therefore, she had the idea of investing in a service dog. Service dogs have a long and impressive track record of helping people with numerous medical conditions, including mental health issues. She decided this would be a good idea and looked into it.
That is one disappointment said. When she started doing her research, she found out there will be a waiting period of five years in order to get a service dog from a nonprofit organization. Then, she decided to look into getting us a restock my profit center. That was when she decided the cost would be $30,000. She didn't have the time or the money to go with either of these options. Therefore, she decided to try to train her own service dog. It can be a challenge to train a service dog, but she knew that it would be worth the time and effort. She had seen what service dogs have done for countless other people and knew that a service dog could help her get better as well. She said up a go fund me page in order to help her with her service dog.
On her page, she discussed what it would take for her to train her service dog. She took the dog to basic obedience training first. There, she thought the dog a number of different skills. First, the dog was taught to remind her to take her medication. There are a variety of medications that people with bipolar disorder might take, and his medications are important for helping people with this disorder remain level. Next, the dog would have to learn how to help her with her anxiety. One of the major therapies that is important for people with this disorder is called deep pressure therapy. After this, the dog would have to learn how to interrupt behaviors that she might engage in to harm herself. Given her a long history of suicide attempts, this was a critical portion of service dog training. Finally, the dog was trained to alert someone in the event that she became unresponsive. This has saved people's lives in the past. Given her history of suicide attempts, and the fact that she lives alone, this was a central part of her training.
Eventually, she succeeded in getting her service dog. The service dog's name is Rosie. She is a purebred, yellow, labrador retriever puppy. She will be going home with this woman in just a few short weeks in order to start her training as a service dog. It is important to know if that bipolar disorder is not something that anyone asks for. In reality, bipolar disorder is something that impacts countless people around the world. Many people are unfamiliar with this disorder and do not know how to react to those who have it. At the same time, dogs provide unconditional love. They are there for their owners no matter what. It is important to break the stigma that surrounds mental health issues. A service dog will be able to help someone do exactly that in addition to providing essential medical care.
Deer tries to join school for a day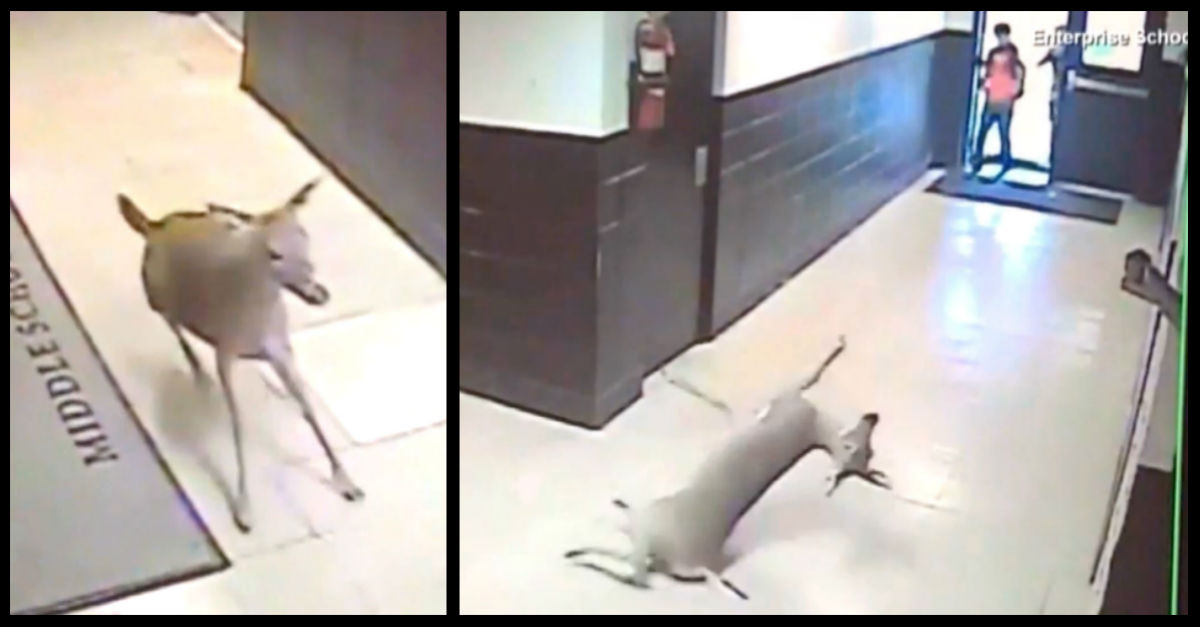 School is meant to be a fun place to learn, where children of all ages can enjoy a day full of new and exciting information. For one school in Wisconsin, that day was about to become a lot more fun. In a small school outside of Madison, a deer broke into a middle school and began running around the hallways of the school. In the video captured by school security camera's around December 17th, the deer is seen running through the hallways. However, due to the type of material the floor is made out of, the deer begins to slip and slide all around the floor and can barely control itself. In the video, the deer can then be seen trying to leave the school, but it cannot find a way out. Although the deer keeps slipping and sliding, he never seems to quite lose his balance all the way. Instead, the poor deer continues to struggle and run around. The kids in the school must have been scared but also amused since a deer was running around the school's hallways. The teachers quickly told all the students to stay inside the classrooms and locked the doors. Although the doors were closed, students could still hear the deer running through the hallways trying to escape the school.
Teachers reported the incident to the school administration who placed the school on lockdown. After the school was placed on lockdown the deer can be seen running through the hallways and still trying to escape. Eventually, the school administration called animal control who quickly came to help the deer out. Upon entering the school, the animal control found that the deer did not calm down and was very frightened. Rather than trying to capture the deer, the animal control decided the best course of action was to corner the deer and get it to run out of an open door. So, they asked a school teacher to open a door at the end of a hallway. Then, several people including teachers, school administration, and animal control cornered the deer and got him to enter the hallway with the open door. Eventually, the deer saw the open door and ran towards it as fast as it could. The deer was still slipping and sliding all around the floor. He was so close! Finally, the deer jumped out of the door and began to run. However, animal control had someone waiting and captured the deer. The deer was then driven far away from the school and released in the wilderness. Animal control then later said animals sometimes get confused about certain buildings and accidentally enter or try to find food in schools.
This deer wasn't the only animal who broke into a school either. Several other animals such as raccoons, squirrels, and birds also commonly get into schools on accident.