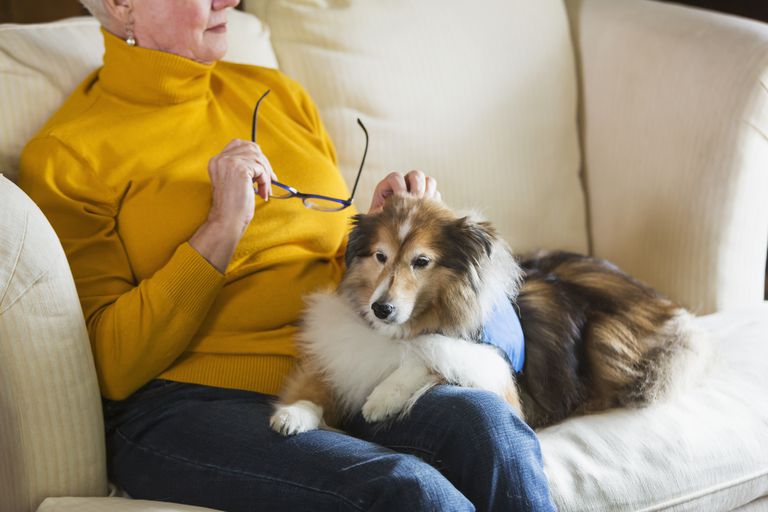 Woman Trains Her Own Service Dog To Help With Bipolar Disorder
Mental health issues are among the most pressing medical concerns today. There are countless people who suffer from mental disorders, including bipolar disorder, and there is a severe lack of mental health providers who can treat them. One such individual who suffers from bipolar disorder found herself in the hospital again. She was coping with another suicide attempt. She had attempted to kill herself multiple times in the past I need to find an alternative to living with bipolar disorder. Therefore, she had the idea of investing in a service dog. Service dogs have a long and impressive track record of helping people with numerous medical conditions, including mental health issues. She decided this would be a good idea and looked into it.
That is one disappointment said. When she started doing her research, she found out there will be a waiting period of five years in order to get a service dog from a nonprofit organization. Then, she decided to look into getting us a restock my profit center. That was when she decided the cost would be $30,000. She didn't have the time or the money to go with either of these options. Therefore, she decided to try to train her own service dog. It can be a challenge to train a service dog, but she knew that it would be worth the time and effort. She had seen what service dogs have done for countless other people and knew that a service dog could help her get better as well. She said up a go fund me page in order to help her with her service dog.
On her page, she discussed what it would take for her to train her service dog. She took the dog to basic obedience training first. There, she thought the dog a number of different skills. First, the dog was taught to remind her to take her medication. There are a variety of medications that people with bipolar disorder might take, and his medications are important for helping people with this disorder remain level. Next, the dog would have to learn how to help her with her anxiety. One of the major therapies that is important for people with this disorder is called deep pressure therapy. After this, the dog would have to learn how to interrupt behaviors that she might engage in to harm herself. Given her a long history of suicide attempts, this was a critical portion of service dog training. Finally, the dog was trained to alert someone in the event that she became unresponsive. This has saved people's lives in the past. Given her history of suicide attempts, and the fact that she lives alone, this was a central part of her training.
Eventually, she succeeded in getting her service dog. The service dog's name is Rosie. She is a purebred, yellow, labrador retriever puppy. She will be going home with this woman in just a few short weeks in order to start her training as a service dog. It is important to know if that bipolar disorder is not something that anyone asks for. In reality, bipolar disorder is something that impacts countless people around the world. Many people are unfamiliar with this disorder and do not know how to react to those who have it. At the same time, dogs provide unconditional love. They are there for their owners no matter what. It is important to break the stigma that surrounds mental health issues. A service dog will be able to help someone do exactly that in addition to providing essential medical care.
The Ancient Persian Method of Keeping Cool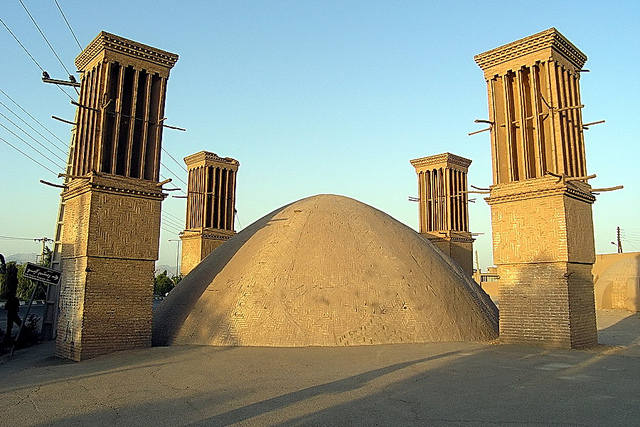 The desert tends to push the creativity of both nature and people. It can be an unforgiving place, the aridity sucking the moisture out of everything and making it hard to even scratch a living. However, for the resourceful, the desert simply ends up being another environment that requires a certain mindset to adjust.
In Iran, the modern territory of the ancient Persian empire, underground irrigation and water systems were used for thousands of years, long before anyone had air conditioning, much less refrigerators. However, a more interesting invention was the architectural concept of the wind catcher. Known locally as a bâdgir, the building type was regularly installed above the rooftops of ancient buildings in the area of Yazd. From a distance, they looked like squarish or rectangular in shape, and often protruded upward as a thin tower. The shape was intentional, however, as it fundamentally helped catch and funnel local winds down into the rest of the structure below.
The concept of the windcatcher is no longer used today. Electricity and modern appliances have made ancient architecture obsolete. Yet, at the time, these towers were very commonplace in ancient Persia, with openings intentionally crafted towards the direction of wherever the local winds would come from the most. Today, interestingly enough, the idea is starting to have a renaissance again, especially as electricity prices continue to rise and people are again becoming creative about seeking alternatives to expensive A/C.
The mechanism of aircatcher tower works with two key principles. First, it needs to be positioned in the right direction of the prevailing wind. This provides the pressure to push the air into and down the tower into the house when the winds are moving outside. Second, warm air rises. So, the hotter air inside the home seeks the highest point where to get out, and naturally replaces and moves upward and new air comes in and creates a lower, cooler level in the same rooms.
Of course, wind isn't just wind alone. It can carry a lot of stuff with it. That's how ancient cities have been buried over time. The tower design anticipates this problem as well, creating a catch basin for matter carried by the wind to drop at the foot of the tower as the wind comes in. The beneficial air moves throughout the home, but the dust and sand stay put, ready to be swept and dumped outside later on. Even more ingenious, some homes had the air move over internal water pools, which cooled the air down even further. Water is an exceptional heat sink, absorbing temperature and lowering heat considerably.
Of course, the building had to be constructed with a fine balance to make the air system work. Too many openings, and the pressure is lost. Too few openings, and not enough hot air escapes. The science of the tower architecture took a number of years to finesse, but it worked as early as 3,300 years ago. While the ancient Persian cities themselves are gone, with a few big relics left for history, the technology may still be relevant today. And, some are thinking why not try a good thing all over again? Especially given how limited resources are, an alternative to temperature control in the desert makes a lot of sense.