Woman Trains Her Own Service Dog To Help With Bipolar Disorder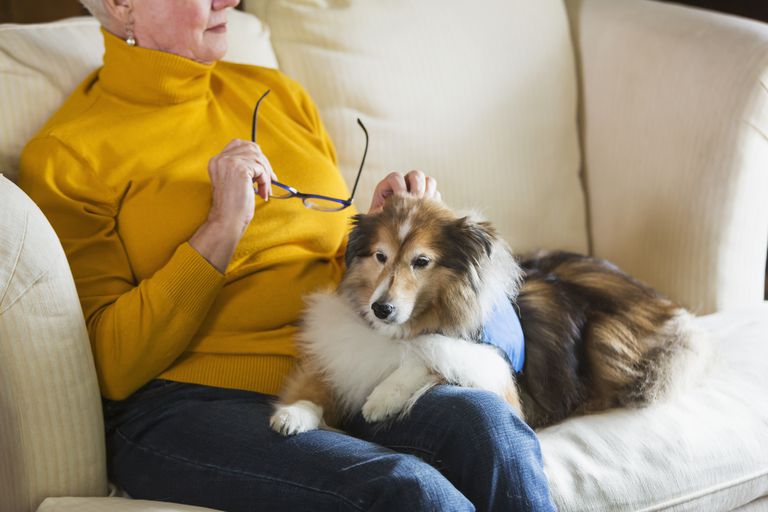 Mental health issues are among the most pressing medical concerns today. There are countless people who suffer from mental disorders, including bipolar disorder, and there is a severe lack of mental health providers who can treat them. One such individual who suffers from bipolar disorder found herself in the hospital again. She was coping with another suicide attempt. She had attempted to kill herself multiple times in the past I need to find an alternative to living with bipolar disorder. Therefore, she had the idea of investing in a service dog. Service dogs have a long and impressive track record of helping people with numerous medical conditions, including mental health issues. She decided this would be a good idea and looked into it.
That is one disappointment said. When she started doing her research, she found out there will be a waiting period of five years in order to get a service dog from a nonprofit organization. Then, she decided to look into getting us a restock my profit center. That was when she decided the cost would be $30,000. She didn't have the time or the money to go with either of these options. Therefore, she decided to try to train her own service dog. It can be a challenge to train a service dog, but she knew that it would be worth the time and effort. She had seen what service dogs have done for countless other people and knew that a service dog could help her get better as well. She said up a go fund me page in order to help her with her service dog.
On her page, she discussed what it would take for her to train her service dog. She took the dog to basic obedience training first. There, she thought the dog a number of different skills. First, the dog was taught to remind her to take her medication. There are a variety of medications that people with bipolar disorder might take, and his medications are important for helping people with this disorder remain level. Next, the dog would have to learn how to help her with her anxiety. One of the major therapies that is important for people with this disorder is called deep pressure therapy. After this, the dog would have to learn how to interrupt behaviors that she might engage in to harm herself. Given her a long history of suicide attempts, this was a critical portion of service dog training. Finally, the dog was trained to alert someone in the event that she became unresponsive. This has saved people's lives in the past. Given her history of suicide attempts, and the fact that she lives alone, this was a central part of her training.
Eventually, she succeeded in getting her service dog. The service dog's name is Rosie. She is a purebred, yellow, labrador retriever puppy. She will be going home with this woman in just a few short weeks in order to start her training as a service dog. It is important to know if that bipolar disorder is not something that anyone asks for. In reality, bipolar disorder is something that impacts countless people around the world. Many people are unfamiliar with this disorder and do not know how to react to those who have it. At the same time, dogs provide unconditional love. They are there for their owners no matter what. It is important to break the stigma that surrounds mental health issues. A service dog will be able to help someone do exactly that in addition to providing essential medical care.
The Remarkable Story Of Felix The Black Lab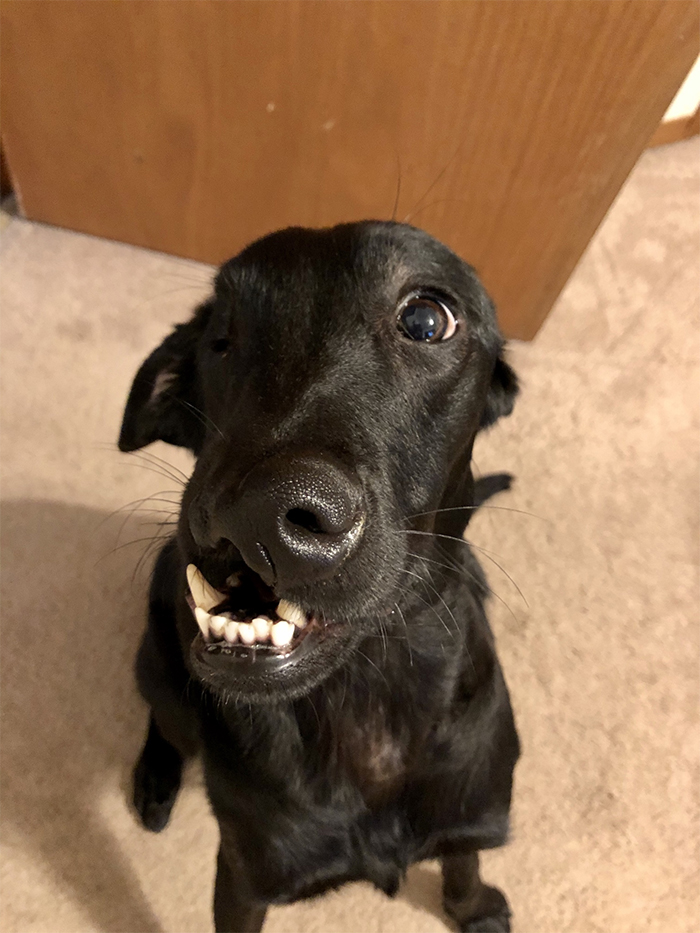 This is the remarkable story of Felix the Black Lab. Felix has had to overcome a lot of obstacles throughout his life. Felix was born with a cleft lip and cleft palate. Cleft lip and cleft palate are openings in the upper lip and the roof of the mouth. These openings can develop during infancy when the facial structures don't completely develop. While cleft lip and cleft palate are often seen as birth defects, they can be inherited through genetics. Felix's owner believes that the dog developed the defects due to his mother having a poor diet or possibly inhaling chemicals.
In addition to being born with a cleft lip and cleft palate, Felix has also struggled with other health problems throughout his life. However, despite all of his struggles, Felix continues to have a great personality: always laughing and smiling.
Felix was adopted when he was just a few days old. The owner said that Felix was close to dying because his cleft lip and cleft palate left him unable to receive nutrients from his mother. Felix had pneumonia and the veterinarian declared that he only had a few more hours to live. As Felix started to grow, he had colon issues that caused digestive problems. He also has only one functioning eye and his jaws aren't aligned properly. Because Felix's teeth were not aligned properly, he was only able to eat canned food.
In spite of all of these issues, Felix continued to fight. His owner fed him through a tube for a few weeks until he recovered from his pneumonia symptoms. Felix's condition left him unable to chew dog food and lap water out of a bowl. He also had problems swallowing his food at times. Through it all, Felix remained energetic.
However, Felix's owner wanted to try to give him a better quality of living, so he had surgery to correct his clefts. The surgery was a success. The surgeon was able to repair the roof of Felix's mouth and rebuild his palate. The surgeon completed the procedure using Felix's own tissues. The surgery also caused Felix's skull to shift. In order to help transition to his new life post-surgery, Felix also takes some medications. In the aftermath of the surgery, Felix also had to eat through a feeding tube in his neck. It has been a huge adjustment period.
Thanks to the successful surgery, Felix has been able to enjoy many new experiences. He was able to go swimming for the first time. He's also able to eat and drink regularly like normal dogs. Felix enjoys spending time with his brothers and sisters, including an Australian cattle dog and a terrier. He enjoys playing with stuffed animals. Felix is a great example that you can overcome challenges if you maintain a positive outlook. To follow Felix's journey, go to his Imgur account.