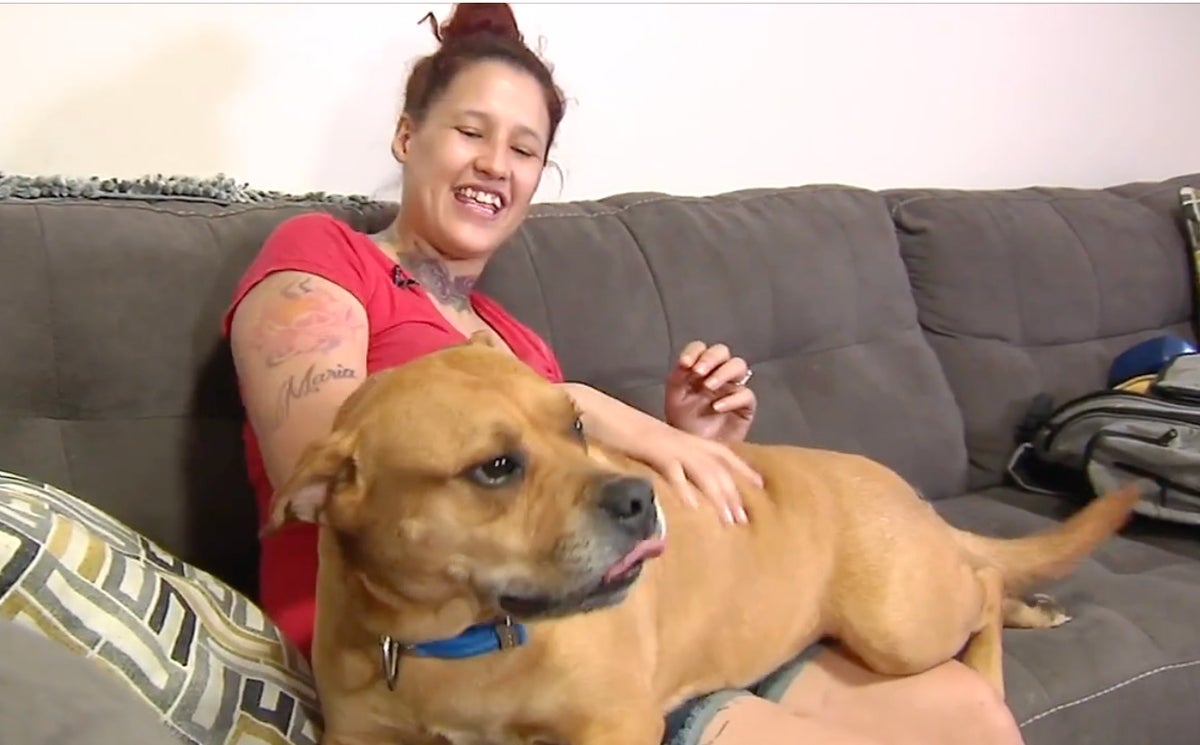 Woman Goes to Adopt a Pet And Miraculously Finds Her Lost Pet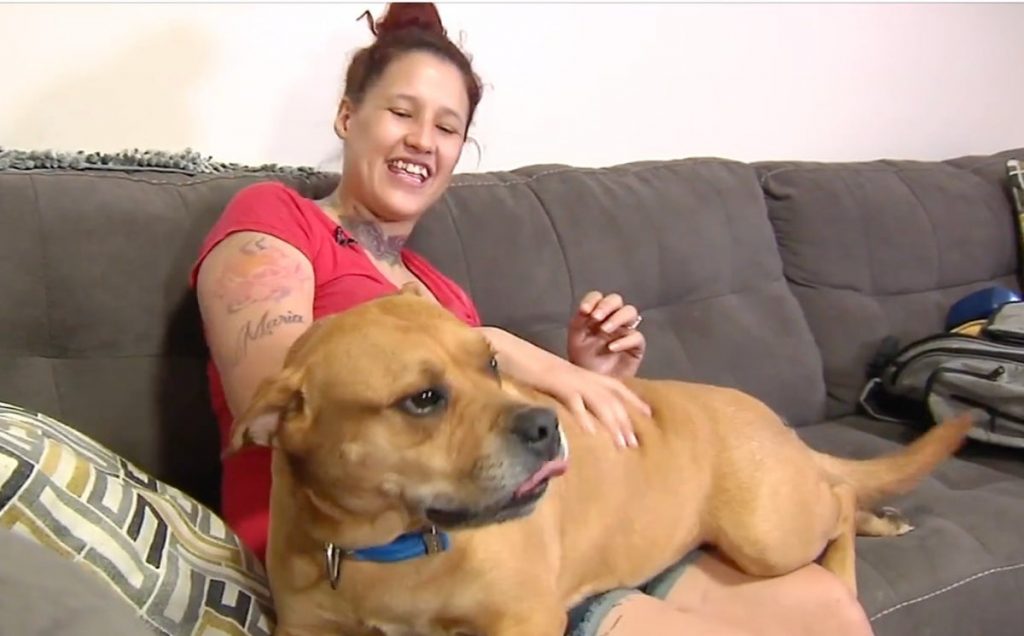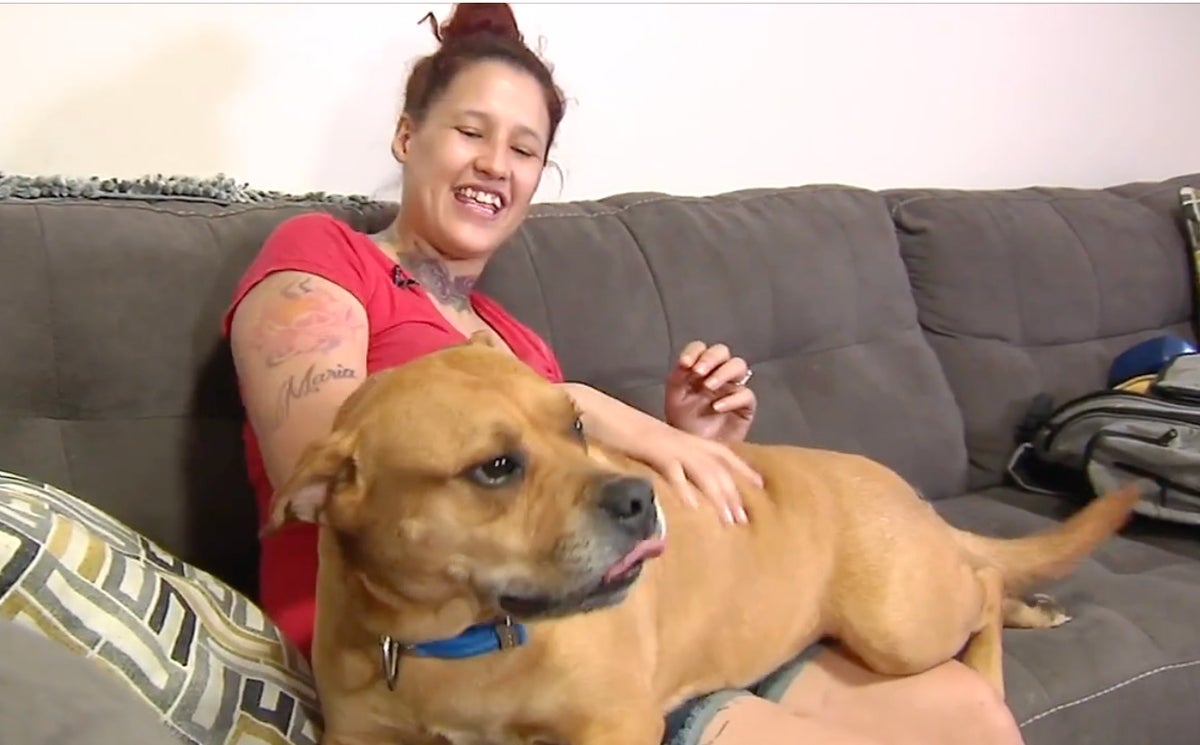 Adopting a dog or cat is highly recommended. Not only does it help reduce the number of animals that otherwise have to be euthanized due to overcrowding and the need for animal control, it also gives a dog or cat that is already domesticated a second chance at a full life with a human home. That was the motivation for one woman who decided it was time for a new pet. She checked up on the lists available from her local shelter society, expecting to see a few good candidates to consider. However, what she didn't expect to see was her lost dog.
Aisha Nieves had spent the previous two years mourning the loss of her favorite dog in Allentown, PA. She was extremely close to the pet, and Aisha would regularly bring the dog with her on everyday outings and trips. However, in June 2019, a car accident sent a vehicle blasting through Aisha's backyard, taking out her fence and spooking her dog. By the time everything was settled, it was clear her dog, Kovu, had escaped through the gap and was gone.
Kovu, being a pit bull-rottweiler mix, was not going to stay on the streets for long. Either the dog was going to be picked up by someone or get captured by animal control. However, Aisha was never able to find Kovu and, after months of searching, had to give up on trying to find him again.
What Aisha didn't know, however, was that Kovu was picked up and transferred to the Lehigh County Human Society. The dog immediately stood out because of his extremely friendly disposition, and soon enough, the local staff nicknamed Kovu a different name, "Ash," to match his coat color. Kovu had been on the street for a bit though, and was covered with fleas and ticks. So, he had to go through extensive pest-removal treatment which took him offline and off the rosters of available dogs at the Society. That was just about the time that Aisha had been looking for Kovu and hadn't seen any related listing or photo of her missing dog.
In the meantime, Kovu was eventually adopted out to another family because he did so well with people. However, it wasn't meant to be. The family ended up losing work and going through eviction thanks to the COVID pandemic, and Kovu was brought back to the Society Shelter as a last resort. Being so adoptable the first time, the Society posted his photo on the available list, and Kovu showed up when Aisha began looking for a new pet. It was karma.
Aisha Nieves was convinced on sight it was her dog, and she connected with the Humane Society as fast as possible. Aisha had been smart, saved all her ownership paperwork from when she originally took on Kovu, and proved legally the dog was hers. Any last minute doubts, however, were wiped out, when Aisha got a chance to speak and see the dog. Kovu immediately recognized her and went bananas trying to get to Aisha. She did have her concerns that Kovu might have changed during the gap, but dogs have an amazing memory tied to their smelling ability to recognize an owner immediately.
The dog's approach to Aisha was not a typical hesitant approach. Instead, he was whining, flipping, squealing, screaming and worming his way to Aisha in a big spectacle. To the Society Shelter staff, it was obvious Kovu was her dog. And, the Humane Society took the opportunity to emphasize online why it's so important for dog and cat owners to tag, ID and license their pets, making it easier for everyone to reunite with their pets when animals get lost.

Traveling Dog in Instanbul Gains Celebrity Status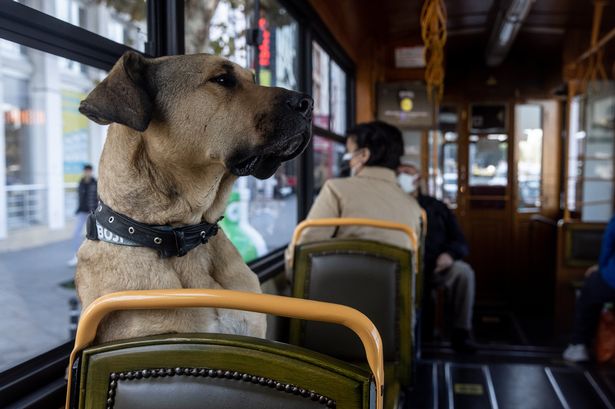 On the city's buses, ferries, and subways, Boji the street dog has been something of a local celebrity. A few months ago, his exploits began to surface, and local officials started to keep track of his whereabouts. They were amazed by his ingenuity.
On a typical day, one can expect Boji to cover a distance of 30 kilometers (18.6 miles), traveling through lots of Subway stations and taking two ferry trips.
"He's such a wanderer," Chris McGrath, a Getty Images photojournalist who got to spend a day alongside Boji throughout the city, said. All he cares about is taking a ride on a moving vehicle. The moment he sees a bus or van, he can't help but want to hop on. "It's a little out of this world."
Boji takes a nap on Istanbul's subway system. Due to his neuter and vaccination tag in his ear, you may have seen him roaming the city as a stray.
McGrath first came across Boji on Twitter, where individuals show photos and selfies of the mixed-breed canine. With tens of thousands of supporters on Twitter and Instagram, the dog has become a social media sensation.
McGrath said, "Everyone recognizes Boji now. Business owners have taken to guarding him because of the affection he has gained in the community."
As he makes his way to Beşiktaş via ferry, onlookers snap photos of themselves with Boji. He is also well-protected by city employees, who have been taking good care of him. They brought him in for personal maintenance and a healthcare inspection early last month.
Officials also conducted behavioral research on the dog recently to ensure he is doing well and to make sure the public stays safe as well.
The city has also set up a small kennel for him outside one of their Subway stations, where he can get fed whenever he chooses to return. Then again, Boji likes to go on the run.
Keeping up with Boji was a challenge, photographer Chris McGrath noted,because he understands precisely where to go and doesn't always slow down.
Boji jogs alongside a subway train that is about to arrive.
Using a mobile app, city workers keep an eye on Boji's whereabouts. When McGrath met them last week, it was to spend the day following Boji, who is adept at navigating the subway system.
Dogs have an intuitive sense of where they should go when they get on a ferry, and Boji is no exception. On the Beşiktaş ferry, McGrath noted that Boji had slipped underneath the turnstiles and continued on his journey, which he said he seemed to enjoy the most.
On the subway and the Ferry, McGrath discovered that Boji enjoys looking out over all of their wheels, from the engines to their gears. Boji got his nickname from this section of the subway car. The Turkish word for "bogie" is "boji," and the railroad term for it is "bogie area."
Cats are the only thing Boji dislikes. Then there are the numerous stray cats that he encounters on his journeys. Except for that one flaw, he's a model canine. He's not doing anything in particular. Everyone adores him. McGrath said, "He's ecstatic."
Boji doesn't have a hard time finding food in Istanbul since there are so many strays. Residents and restaurant operators place water and food bowls for animals around restaurants or homes, McGrath said. In that case, Boji will be on the right path.
Individuals will soon be able to see informational advertisements regarding Boji on the public transportation system, according to McGrath. However, don't expect your dog to follow your lead.