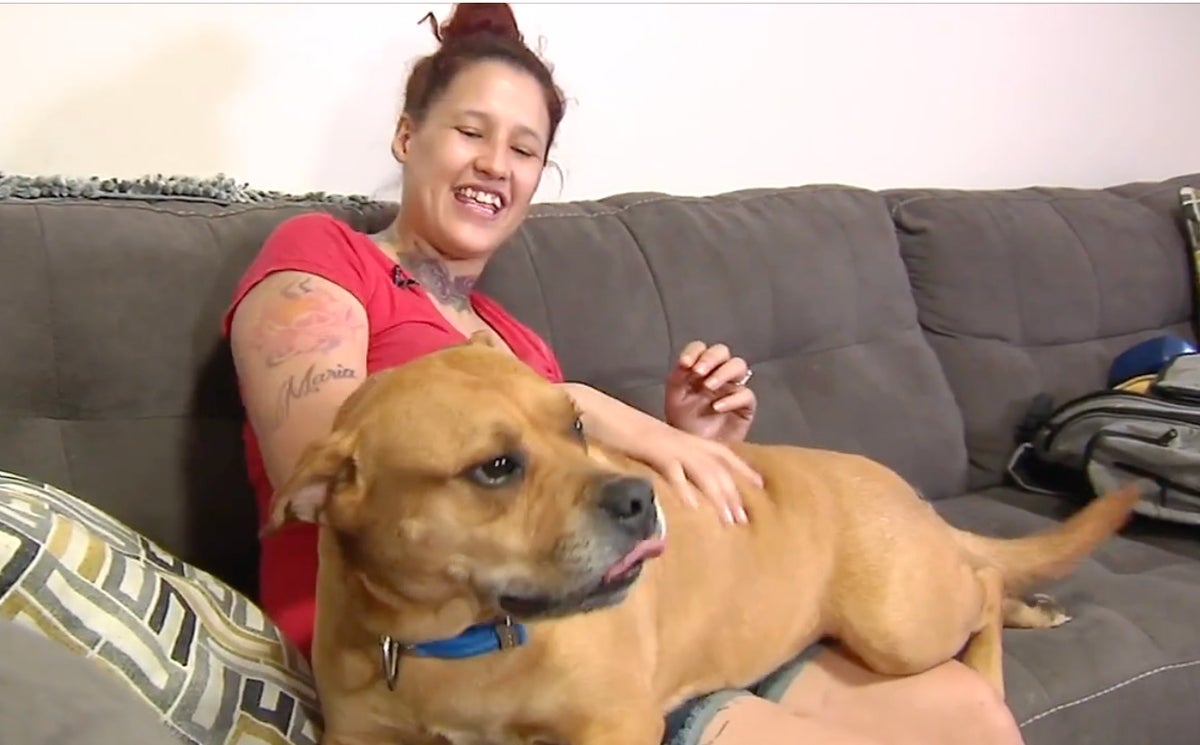 Woman Goes to Adopt a Pet And Miraculously Finds Her Lost Pet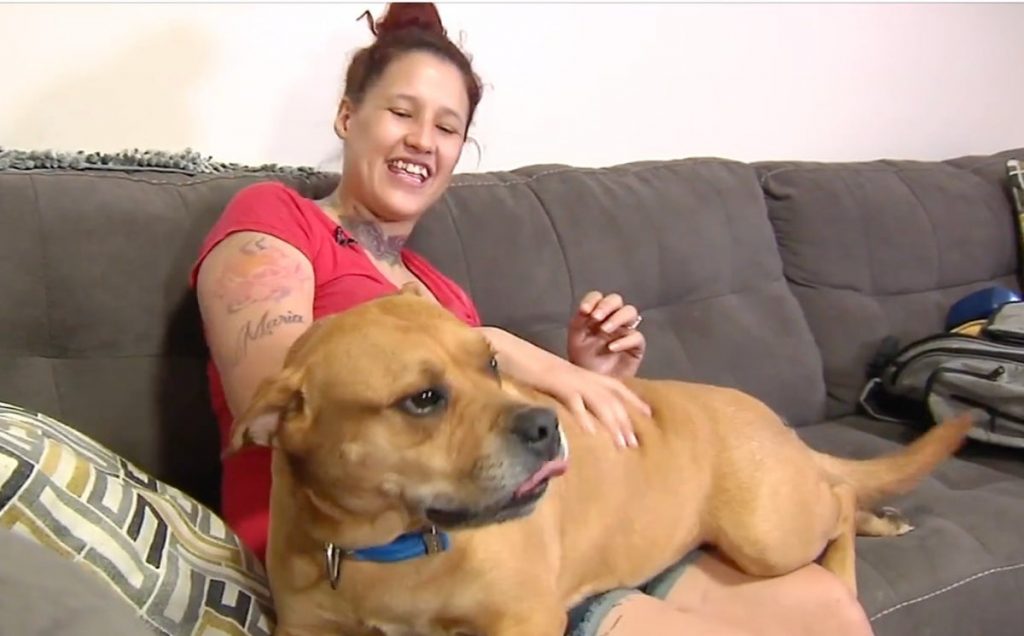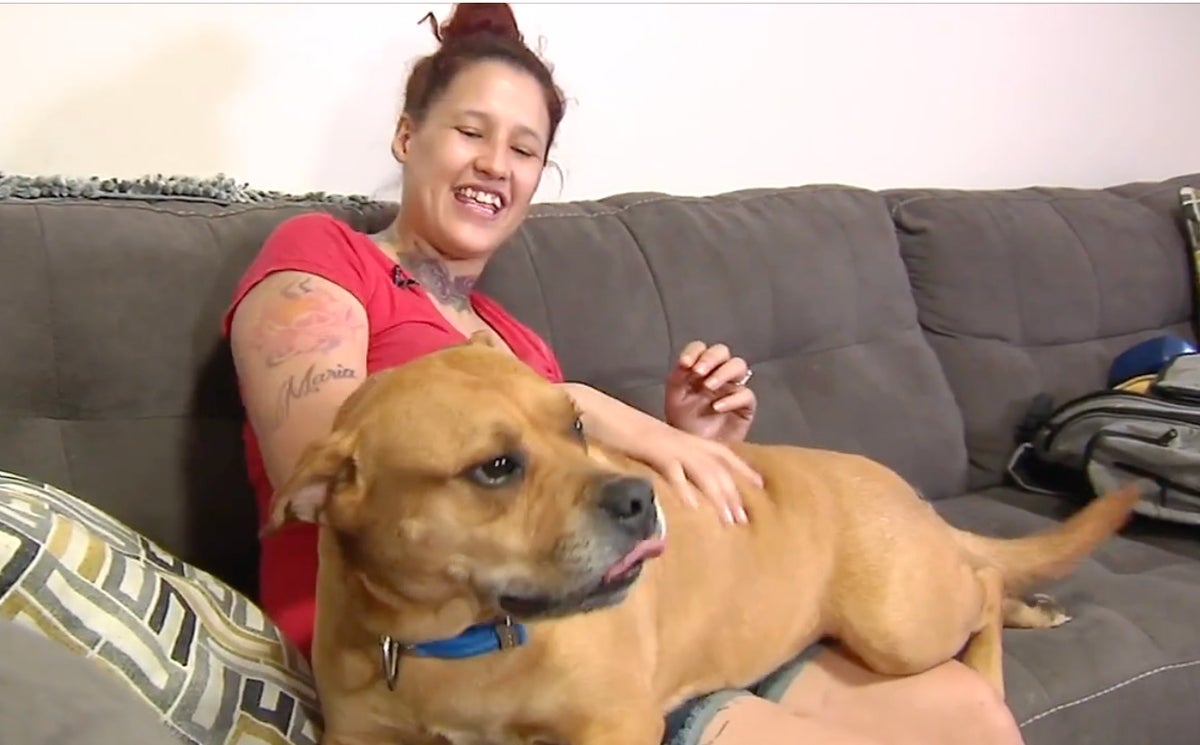 Adopting a dog or cat is highly recommended. Not only does it help reduce the number of animals that otherwise have to be euthanized due to overcrowding and the need for animal control, it also gives a dog or cat that is already domesticated a second chance at a full life with a human home. That was the motivation for one woman who decided it was time for a new pet. She checked up on the lists available from her local shelter society, expecting to see a few good candidates to consider. However, what she didn't expect to see was her lost dog.
Aisha Nieves had spent the previous two years mourning the loss of her favorite dog in Allentown, PA. She was extremely close to the pet, and Aisha would regularly bring the dog with her on everyday outings and trips. However, in June 2019, a car accident sent a vehicle blasting through Aisha's backyard, taking out her fence and spooking her dog. By the time everything was settled, it was clear her dog, Kovu, had escaped through the gap and was gone.
Kovu, being a pit bull-rottweiler mix, was not going to stay on the streets for long. Either the dog was going to be picked up by someone or get captured by animal control. However, Aisha was never able to find Kovu and, after months of searching, had to give up on trying to find him again.
What Aisha didn't know, however, was that Kovu was picked up and transferred to the Lehigh County Human Society. The dog immediately stood out because of his extremely friendly disposition, and soon enough, the local staff nicknamed Kovu a different name, "Ash," to match his coat color. Kovu had been on the street for a bit though, and was covered with fleas and ticks. So, he had to go through extensive pest-removal treatment which took him offline and off the rosters of available dogs at the Society. That was just about the time that Aisha had been looking for Kovu and hadn't seen any related listing or photo of her missing dog.
In the meantime, Kovu was eventually adopted out to another family because he did so well with people. However, it wasn't meant to be. The family ended up losing work and going through eviction thanks to the COVID pandemic, and Kovu was brought back to the Society Shelter as a last resort. Being so adoptable the first time, the Society posted his photo on the available list, and Kovu showed up when Aisha began looking for a new pet. It was karma.
Aisha Nieves was convinced on sight it was her dog, and she connected with the Humane Society as fast as possible. Aisha had been smart, saved all her ownership paperwork from when she originally took on Kovu, and proved legally the dog was hers. Any last minute doubts, however, were wiped out, when Aisha got a chance to speak and see the dog. Kovu immediately recognized her and went bananas trying to get to Aisha. She did have her concerns that Kovu might have changed during the gap, but dogs have an amazing memory tied to their smelling ability to recognize an owner immediately.
The dog's approach to Aisha was not a typical hesitant approach. Instead, he was whining, flipping, squealing, screaming and worming his way to Aisha in a big spectacle. To the Society Shelter staff, it was obvious Kovu was her dog. And, the Humane Society took the opportunity to emphasize online why it's so important for dog and cat owners to tag, ID and license their pets, making it easier for everyone to reunite with their pets when animals get lost.

Dog Trainer and Dog Groomer Get Married Accompanied By Their Best Friends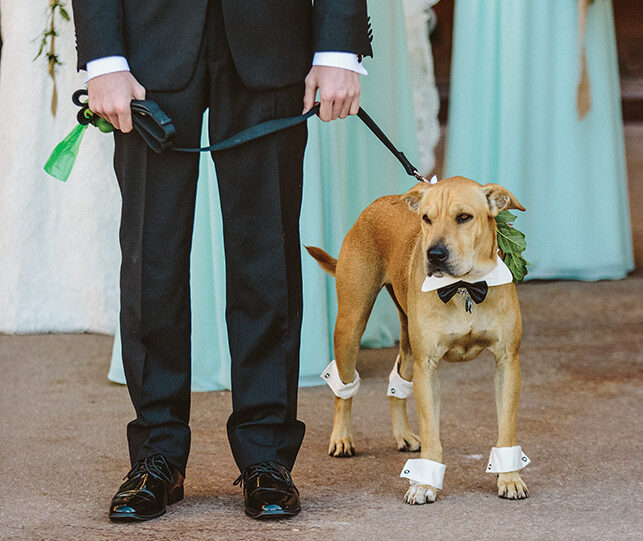 Weddings Are for Sharing With Loved Ones
When people get married, they spend one perfect day with their most loved friends and family. While many people only think about their human friends and family, there are a lot of people who could never imagine starting this important new chapter in their lives without their beloved pets. In fact, many people might have to admit, if they were being honest, that they loved their pets more than some of the relatives who came to the wedding, especially if they felt obligated to invite some relatives they rarely see and barely know.
Some People Already Spend Their Lives With Pets
Anyone who works full-time as a dog trainer or groomer already spends most of their working days with animals. They see dogs all day long, and they make the choice to do so because of many reasons. Working with pets is rewarding on many levels. Especially if you see the same dogs again and again, you form a close bond. Communicating with pets is therapeutic and generally far less stressful than dealing with humans. The people who work with dogs don't get sick of dogs and try to go home to a quiet house; they tend to have larger pet families than average.
A Dog Trainer and a Dog Groomer Tie the Knot
Paul and Annette Anthony are typical in that they work with dogs as a profession, and they have a large pet family. On the day they got married, their family consisted of 2 humans and 9 canines. Both Paul and Annette admitted that their pets were more to them than just fun — their beloved dogs also helped them get through rough times in their lives, including personal tragedies. Annette's German Shepherd Pesci is even an emotional support animal, helping her to deal with severe anxiety and depression. There was no way that their pets were going to be left out of the most important day of their lives going forward.
Canine Best Man
Paul's service dog Finn has earned his retirement. Finn has competed in over 40 events, earning titles and even setting records. He was also there for Paul when Paul developed PTSD after being at the scene of the deadliest plane crash in Pennsylvania's history. Finn was the one who helped with the proposal, giving Annette the ring with a note asking her to marry his dad. It was only fitting that Finn ended up being one of the best men at the wedding too.
A Family Affair
All 9 dogs walked down the aisle and stayed throughout the ceremony. Annette's dog Pesci even came to comfort her during the ceremony when she started to cry from happiness because he wanted to make sure his momma was all right. Whether you want to use your dogs in the ceremony as ring bearers, best men, or flower girls, or if you just want them to be present, it makes sense to have your pets help you celebrate such an important day in your life.