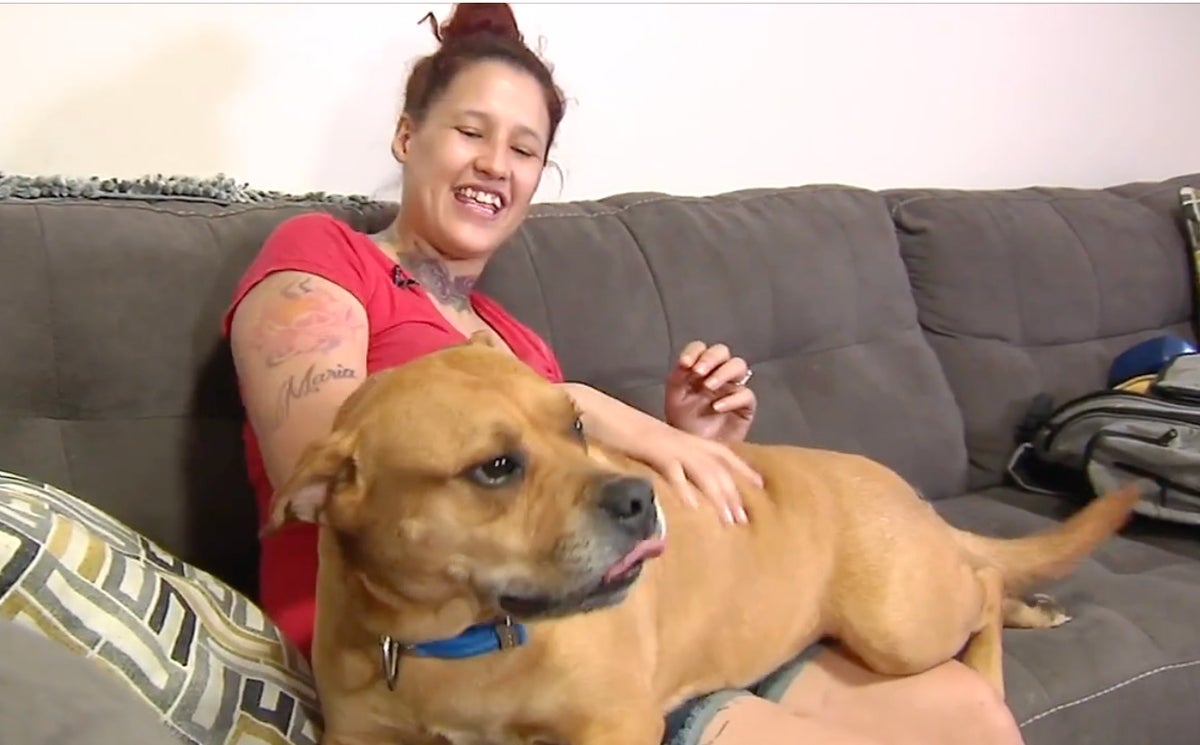 Woman Goes to Adopt a Pet And Miraculously Finds Her Lost Pet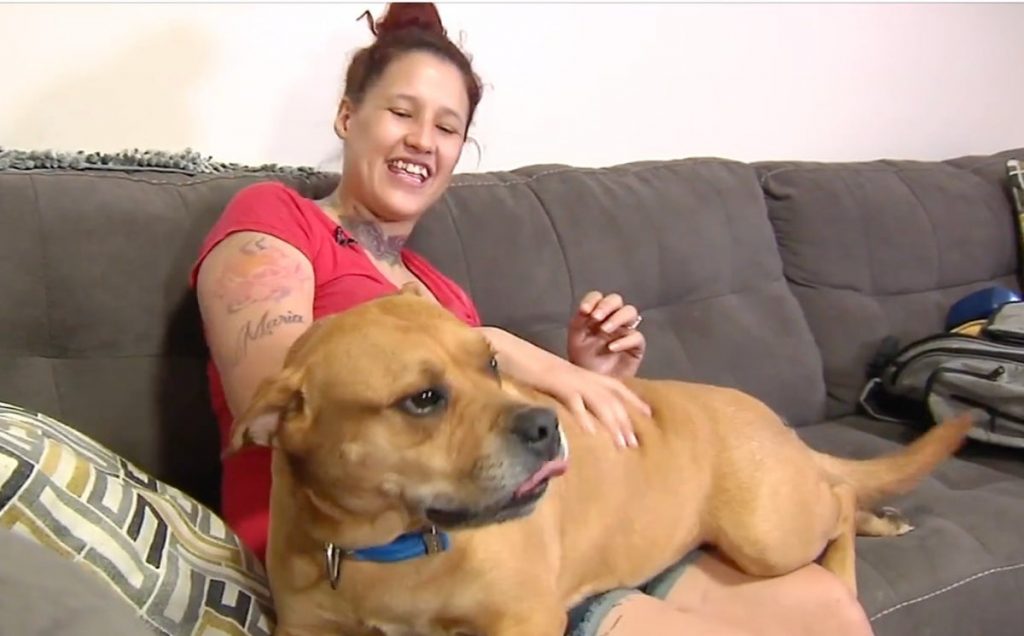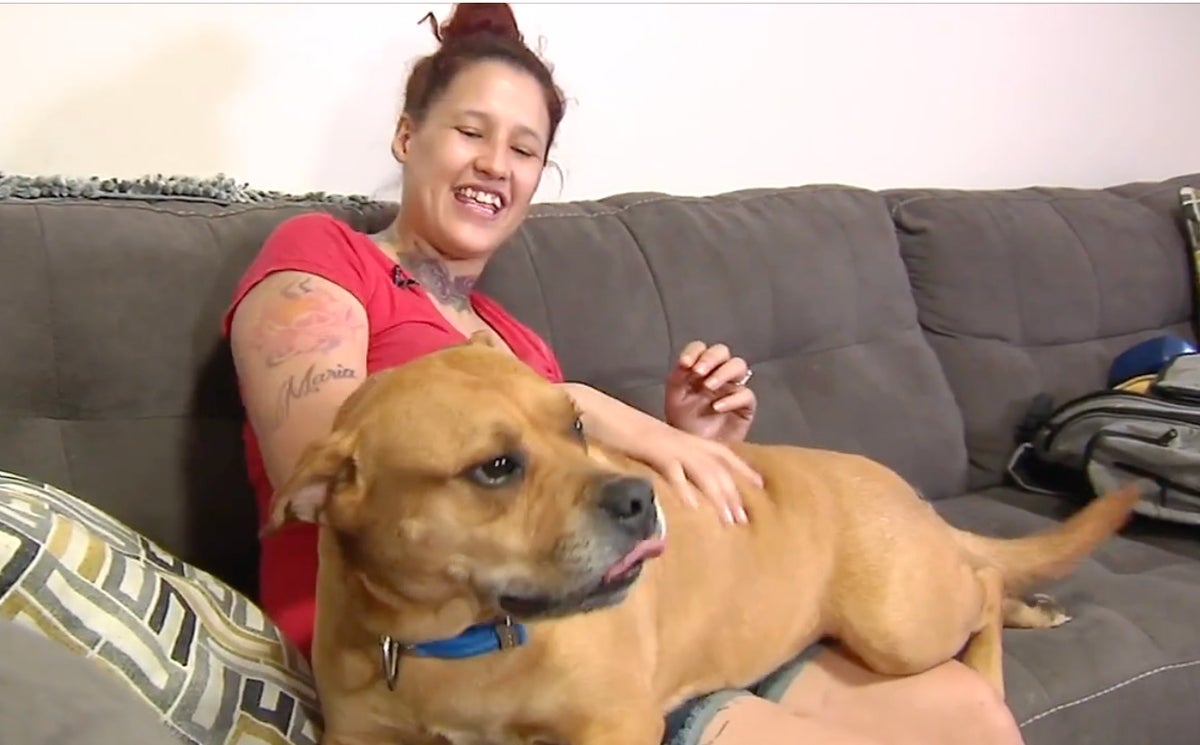 Adopting a dog or cat is highly recommended. Not only does it help reduce the number of animals that otherwise have to be euthanized due to overcrowding and the need for animal control, it also gives a dog or cat that is already domesticated a second chance at a full life with a human home. That was the motivation for one woman who decided it was time for a new pet. She checked up on the lists available from her local shelter society, expecting to see a few good candidates to consider. However, what she didn't expect to see was her lost dog.
Aisha Nieves had spent the previous two years mourning the loss of her favorite dog in Allentown, PA. She was extremely close to the pet, and Aisha would regularly bring the dog with her on everyday outings and trips. However, in June 2019, a car accident sent a vehicle blasting through Aisha's backyard, taking out her fence and spooking her dog. By the time everything was settled, it was clear her dog, Kovu, had escaped through the gap and was gone.
Kovu, being a pit bull-rottweiler mix, was not going to stay on the streets for long. Either the dog was going to be picked up by someone or get captured by animal control. However, Aisha was never able to find Kovu and, after months of searching, had to give up on trying to find him again.
What Aisha didn't know, however, was that Kovu was picked up and transferred to the Lehigh County Human Society. The dog immediately stood out because of his extremely friendly disposition, and soon enough, the local staff nicknamed Kovu a different name, "Ash," to match his coat color. Kovu had been on the street for a bit though, and was covered with fleas and ticks. So, he had to go through extensive pest-removal treatment which took him offline and off the rosters of available dogs at the Society. That was just about the time that Aisha had been looking for Kovu and hadn't seen any related listing or photo of her missing dog.
In the meantime, Kovu was eventually adopted out to another family because he did so well with people. However, it wasn't meant to be. The family ended up losing work and going through eviction thanks to the COVID pandemic, and Kovu was brought back to the Society Shelter as a last resort. Being so adoptable the first time, the Society posted his photo on the available list, and Kovu showed up when Aisha began looking for a new pet. It was karma.
Aisha Nieves was convinced on sight it was her dog, and she connected with the Humane Society as fast as possible. Aisha had been smart, saved all her ownership paperwork from when she originally took on Kovu, and proved legally the dog was hers. Any last minute doubts, however, were wiped out, when Aisha got a chance to speak and see the dog. Kovu immediately recognized her and went bananas trying to get to Aisha. She did have her concerns that Kovu might have changed during the gap, but dogs have an amazing memory tied to their smelling ability to recognize an owner immediately.
The dog's approach to Aisha was not a typical hesitant approach. Instead, he was whining, flipping, squealing, screaming and worming his way to Aisha in a big spectacle. To the Society Shelter staff, it was obvious Kovu was her dog. And, the Humane Society took the opportunity to emphasize online why it's so important for dog and cat owners to tag, ID and license their pets, making it easier for everyone to reunite with their pets when animals get lost.

Love, Laughter, and 75 Years Together: Gene and Virginia Nelson's Remarkable Anniversary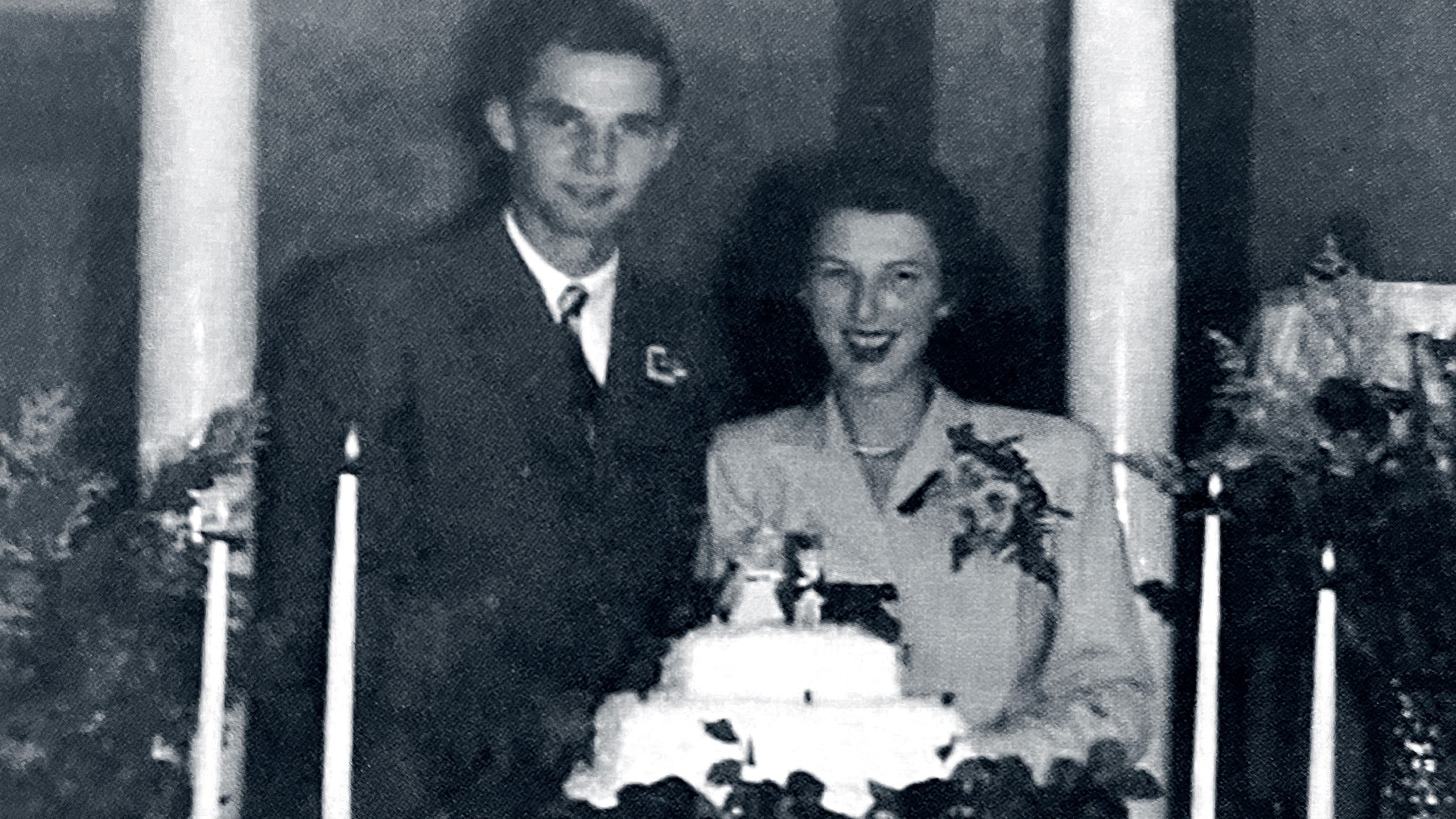 Gene and Virginia Nelson of Canby, Oregon, have a relationship that showcases love's enduring power. The couple recently celebrated an incredible 75 years of marriage, a milestone that very few can claim to have reached. When asked the secret to their lasting love, they attribute it to patience, trust, and a good sense of humor.
Gene, at 95, and Virginia, at 92, have seen a lifetime of changes and challenges, but their love has remained steadfast. When questioned about their enduring bond, Virginia simply replied, "We were just meant to be together!" Gene chimed in, "Have patience through the good times and the bad, try to be honest and faithful."
Their journey began 75 years ago on August 8 when they decided to elope from Brownsville, Oregon, in Linn County. They hopped on a bus to Reno and got married, a move that still brings a giggle to Virginia's lips as she recalls how they outfoxed their parents. At the time, Virginia was just 17, and Gene was 20, with Gene humorously adding, "I was 20 and five months, lacked 2 days, and she was 17 years and 25 days."
According to their grandson, Cody Westphal, their sharp minds are one of the reasons behind their enduring relationship. He said, "Just actively trying to exercise your mind is how it stays sharp."
The couple has three children and seven grandchildren, with the youngest being 29 years old. Gene recalled what made him know that Virginia was the one, saying, "She was a sweet girlfriend, and I hadn't found out any of her faults yet when we were young," which elicited laughter from both of them.
Judy, their daughter, expressed her pride in her parents' long-lasting love. She said, "It takes a lot to make it 75 years and not give up, and they never gave up."
Their sense of humor remains a cornerstone of their relationship, as Judy shared, "They both have a really good sense of humor." Gene and Virginia often engage in friendly banter, and even if they have disagreements during the day, they never go to bed angry.
The couple's thrifty nature is another shared trait. They still have the refrigerator they purchased right after their wedding from Sears Roebucks, and it's still in working condition. Just like their marriage, it has stood the test of time. Gene proudly mentioned, "Never had a service charge, and it's still working! We've always been thrifty."
Their light-hearted arguments, thrifty habits, and enduring love have earned them the nickname "the Bickersons" among family members. Cody noted, "Even if they fight all day, they don't go to bed angry. I think that's why they wake up the next day, and they're still the Bickersons!"
In the twilight of their lives, Gene and Virginia continue to cherish their partnership. As Gene put it, "We're in our waning days. I hope she outlives me because I don't want to outlive her." Their story is a heartwarming reminder that love, patience, and a good sense of humor can make a marriage truly timeless.