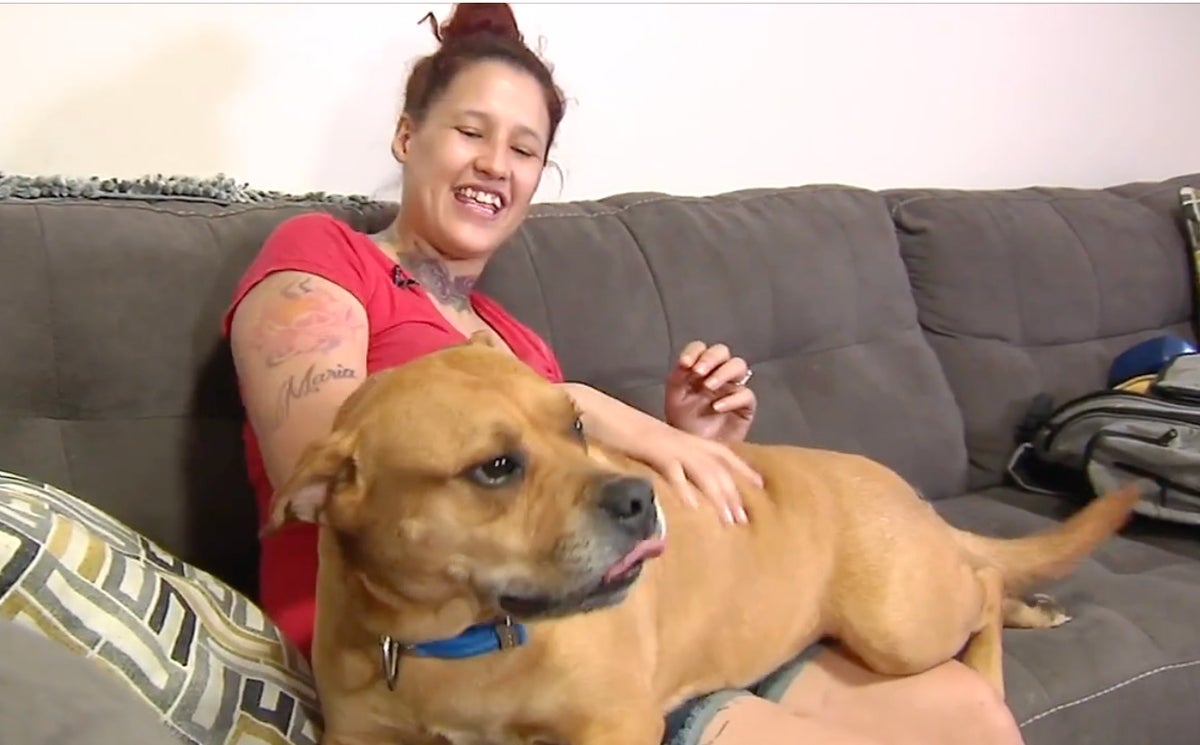 Woman Goes to Adopt a Pet And Miraculously Finds Her Lost Pet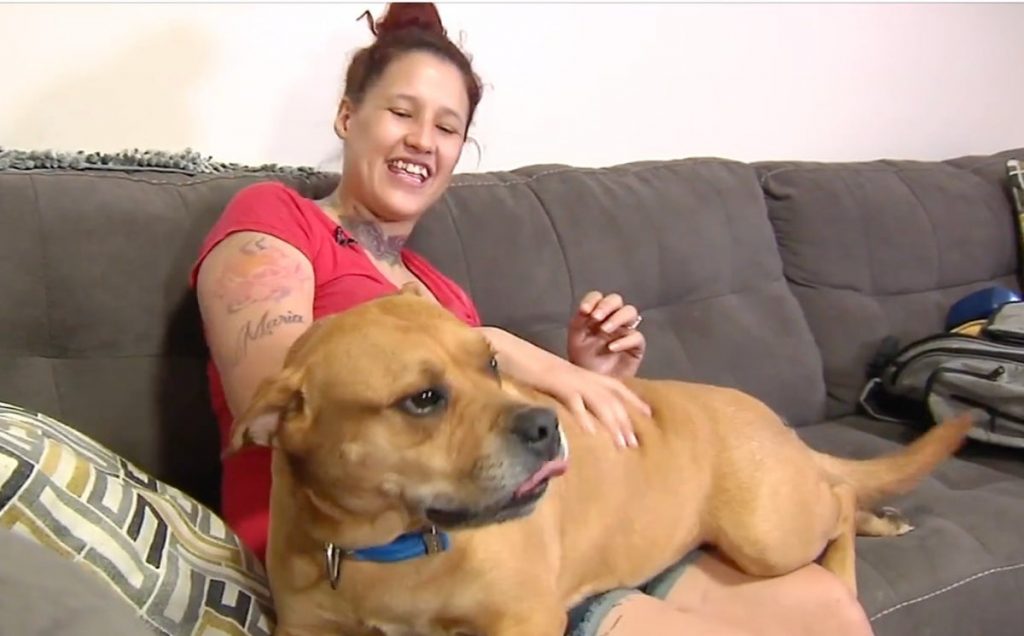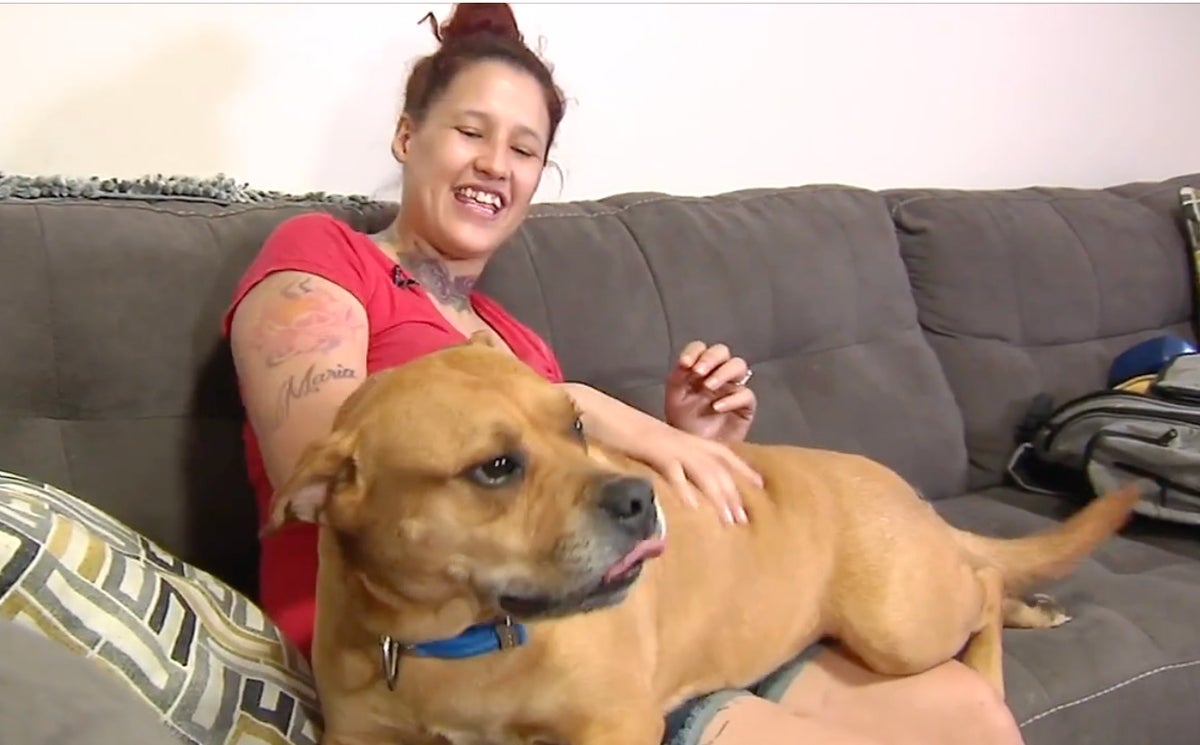 Adopting a dog or cat is highly recommended. Not only does it help reduce the number of animals that otherwise have to be euthanized due to overcrowding and the need for animal control, it also gives a dog or cat that is already domesticated a second chance at a full life with a human home. That was the motivation for one woman who decided it was time for a new pet. She checked up on the lists available from her local shelter society, expecting to see a few good candidates to consider. However, what she didn't expect to see was her lost dog.
Aisha Nieves had spent the previous two years mourning the loss of her favorite dog in Allentown, PA. She was extremely close to the pet, and Aisha would regularly bring the dog with her on everyday outings and trips. However, in June 2019, a car accident sent a vehicle blasting through Aisha's backyard, taking out her fence and spooking her dog. By the time everything was settled, it was clear her dog, Kovu, had escaped through the gap and was gone.
Kovu, being a pit bull-rottweiler mix, was not going to stay on the streets for long. Either the dog was going to be picked up by someone or get captured by animal control. However, Aisha was never able to find Kovu and, after months of searching, had to give up on trying to find him again.
What Aisha didn't know, however, was that Kovu was picked up and transferred to the Lehigh County Human Society. The dog immediately stood out because of his extremely friendly disposition, and soon enough, the local staff nicknamed Kovu a different name, "Ash," to match his coat color. Kovu had been on the street for a bit though, and was covered with fleas and ticks. So, he had to go through extensive pest-removal treatment which took him offline and off the rosters of available dogs at the Society. That was just about the time that Aisha had been looking for Kovu and hadn't seen any related listing or photo of her missing dog.
In the meantime, Kovu was eventually adopted out to another family because he did so well with people. However, it wasn't meant to be. The family ended up losing work and going through eviction thanks to the COVID pandemic, and Kovu was brought back to the Society Shelter as a last resort. Being so adoptable the first time, the Society posted his photo on the available list, and Kovu showed up when Aisha began looking for a new pet. It was karma.
Aisha Nieves was convinced on sight it was her dog, and she connected with the Humane Society as fast as possible. Aisha had been smart, saved all her ownership paperwork from when she originally took on Kovu, and proved legally the dog was hers. Any last minute doubts, however, were wiped out, when Aisha got a chance to speak and see the dog. Kovu immediately recognized her and went bananas trying to get to Aisha. She did have her concerns that Kovu might have changed during the gap, but dogs have an amazing memory tied to their smelling ability to recognize an owner immediately.
The dog's approach to Aisha was not a typical hesitant approach. Instead, he was whining, flipping, squealing, screaming and worming his way to Aisha in a big spectacle. To the Society Shelter staff, it was obvious Kovu was her dog. And, the Humane Society took the opportunity to emphasize online why it's so important for dog and cat owners to tag, ID and license their pets, making it easier for everyone to reunite with their pets when animals get lost.

More than Three Decades After Adoption, DNA Reunites Mother and Son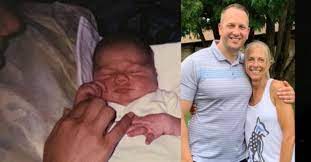 Melanie Pressley found out she was pregnant when she was 18 years old. Her boyfriend insisted on a termination, which she declined, but she worried that she wouldn't be able to give her kid the life he deserved. She gave her baby child up for adoption, but she never forgot about him. The mother and son have eventually reunited after 33 years apart.
Pressley described what lead her to explore adoption in an interview. "I simply knew I wouldn't be able to accomplish it financially," she explained. "And the second issue is that I wished him to have parents, so I thought it best to place him for adoption at that juncture."
During her pregnancy, Pressley engaged with an adoption center with the help of her family. She gave birth to her son in June of 1988 but didn't name him. After an initial objection, she convinced a nurse to hold the baby, and her sister snapped a photo.
Even after marrying and having three additional children, she pondered what her first child looked like while stressing every year on his birthday. After the death of Pressley's mother, she became overwhelmed with the desire to meet her son and cried since her mother never got the opportunity.
As a result, one of her daughters sent her a 23andMe kit as a surprise gift in May 2021. Meanwhile, her kid was doing the same activity approximately 300 miles away.
When Greg Vossler was nine years old, his parents informed him that he was adopted, but he was uninterested in learning more about his biological family. "I used to joke that 'I don't see a star who looks like me,' or 'No one who is a king or queen in some foreign nation looks like me,'" he remarked. "And I always claimed it was a joke. It was my method of getting that fast reply in my back pocket whenever someone asked; I'd never actually given it any serious thought."
But later, Vossler had his child, a son whom he named after himself. "One night, my spouse and I were relaxing and talking, and I remarked, 'I don't know anything about my medical records, heredity, or where I came from,'" he recalled. "And there was some 23andMe campaign going on." As a result, I took the exam."
Vossler did the test in 2019; therefore, when Pressley sent in her specimen in 2021, he was immediately identified as a match. Pressley stated, "I immediately sent a reply, and my first text was, I believe we're related." "I feel I am your birth mother," said the following message. And it just exploded up from there."
They started conversing, though Pressley stated that she didn't want to hear his voice until they met in person. They were ultimately reunited earlier this summer, and the bond was instantaneous. Vossler not only met his original mother, but he also received new family members. Meanwhile, Pressley has a recent photo of herself with her long-lost son.
"Everyone is emotional; they're all holding hands or hugging one other. 'Hey, I'm your half-brother, half-sister,' and so on. Melanie's elder sister, who was key in permitting Melanie to take that initial photo, approached me and touched my face. "It's the first time she's seen me in 33 years," Vossler said. "It's an incredible sensation. And that demonstrates that there's always space for families to develop and more love to share among them."