With Some Love and Creativity, the New Agility Champ is a Dog who is Deaf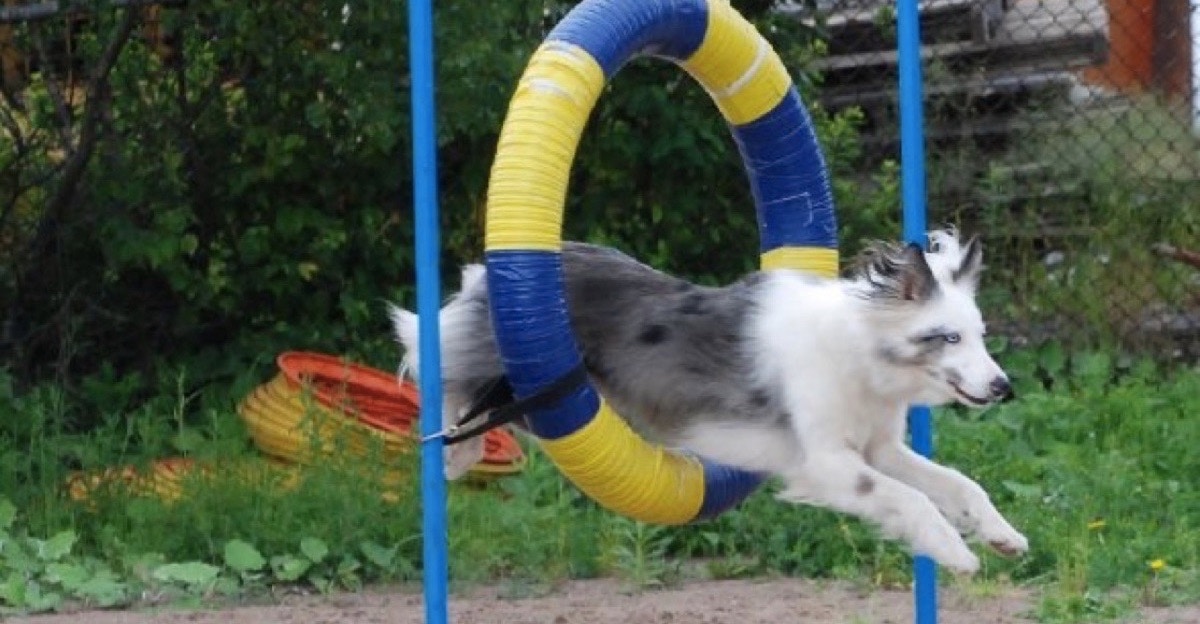 Recently, an adorable story is making the rounds describing a dog who reached new heights after being given up by her first owners. Sadly, this dog was originally separated from its owners when she was given away. Unfortunately, the dog was abandoned because she is deaf and her owners didn't want to have to deal with this complication. Fortunately, someone else stepped up to the plate to help.
The new owner rescued this dog when she was a young puppy of only three months. The new owner saw a great deal of potential in the dog, despite her disability. It turned out that she was right. The puppy has a lot of spunk and never gave up on anything. The dog has so much confidence and skill that she even won a national agility contest in Canada! While this is an impressive feat for any animal, it is even more impressive considering this dog cannot hear! Many dogs who participate in this contest go through months of training that involve whistling, finger snaps, and other audio cues that direct the dog regarding its various tasks. Unfortunately, this dog cannot take these cues.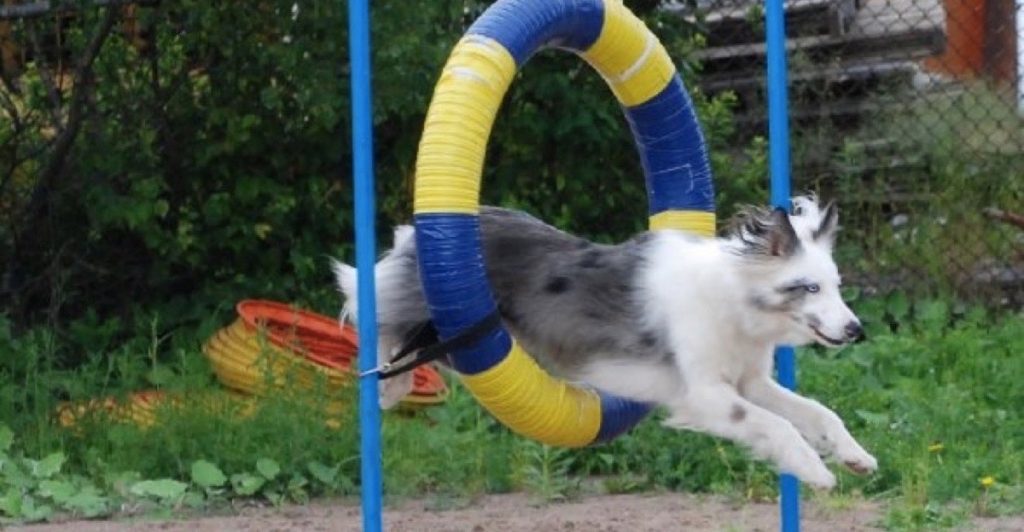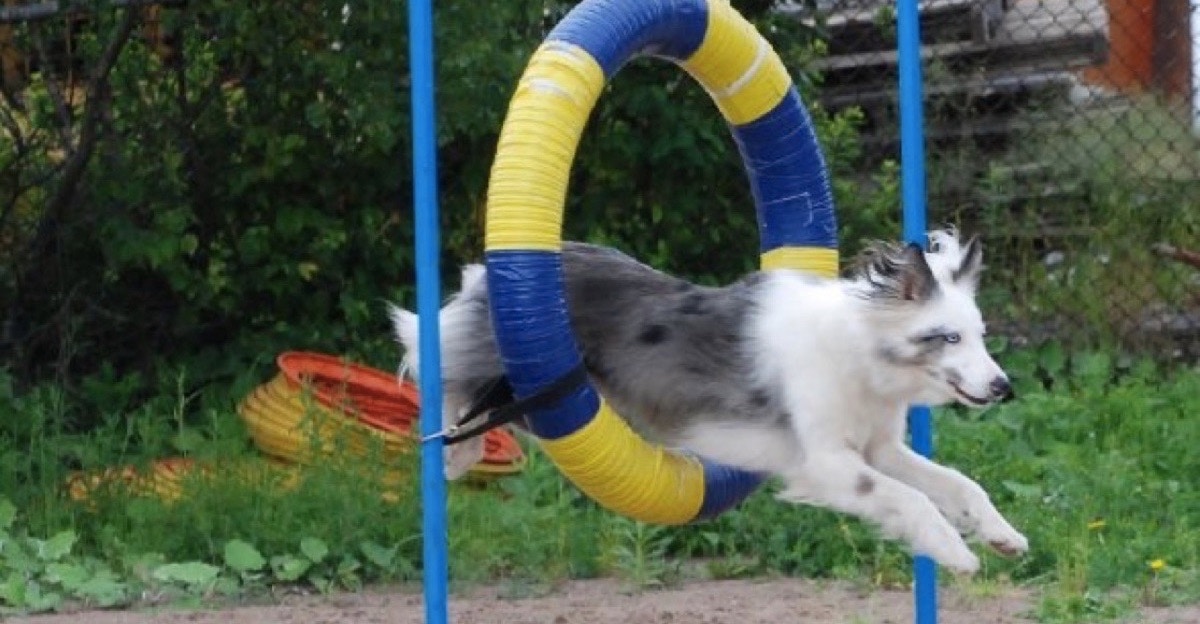 Therefore, the owner decided to create a body language messaging system to help this dog learn how to complete the various tasks. This worked out well. Then, the dog had to enter a bunch of other local contests before she could enter the national one. One by one, the contests started to fall and the puppy was quickly becoming a master of these various events. After several years and numerous training sessions, she was eventually ready for the national contest. Seven years after the first contest, she entered the national competition and competed for the title of agility champion. At the competition, she had to jump hurdles, wave her way through various obstacles and complete a number of other challenges, racing against the other dogs in the competition.
The dog's owner actually believes that this dog's inability to hear might be an asset in these competitions. Without the ability to hear, she is less prone to getting distracted by the other dogs and people in the arena. The barking, conversations, shouts, and whistles are unlikely to derail a dog who cannot hear. Therefore, this dog remained focus on the task at hand and knocked out the challenges one by one.
The dog takes its signals from its owner using mostly hand gestures. For example, a thumbs up sign means that the dog did a good job. Furthermore, this also means the dog is going to be rewarded with a tasty treat! With the big contest now in the past, and a proud award to prove its success, this dog is probably going to retire from these various competitions. The dog is no longer young, pushing 10 years old, which is advanced for an animal of this size. With the window of opportunity closed, and the dog going out on top, this just feels like the right time.
Of course, the story is not done yet. This dog still has a lot of happy years to live and enjoy life. For sure, this dog is proof that even animals with disabilities can enjoy a long and happy life. Owners simply need to step up and take them in. The owner hopes that this story is going to inspire others to take in animals with disabilities as well. All it takes is a little bit of love and compassion to make the world a better place.
Cat Takes a Ride Among the Boxes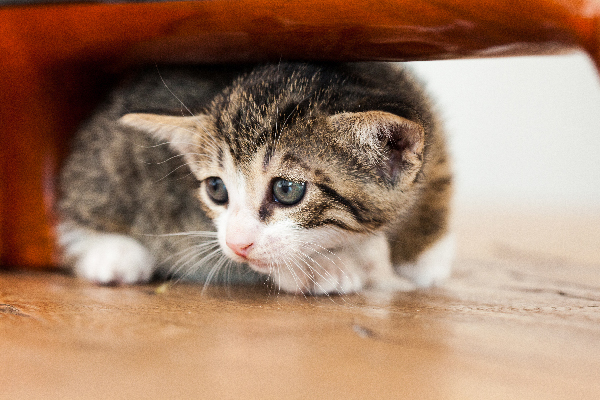 If you've ever owned a cat, you've observed the peculiar affinity cats have toward boxes. There are several reasons people love cats. They're affectionate, cute, soft and generally low-maintenance. For an average family cat, the monthly expense is approximately $100. You could lower that expense by replacing fancy cat toys and play-houses with empty cardboard boxes.
The comfort and security cats find from lounging in cardboard boxes went a little too far for Millie McMahon's adventurous cat Trixie. Trixie, like most cats, loves empty boxes. This worked out great for Millie when she was preparing to move from Boston to San Francisco. All the empty cardboard boxes around the house kept Trixie entertained and out from under foot while Millie packed her house.
As the moving truck retreated from Millie's driveway, Millie let out a deep sigh of relief. Only a few essential items remained, which Millie would pack in her car for her own trip across the country. Trixie was one of those "items", except Trixie was nowhere to be found. Millie waved it off as Trixie just being skittish about the packing and the movers, and her world being in disarray.
Trixie didn't show up the next day either. Or the next. Millie began feeling worried. She couldn't leave for California without her cat.
Meanwhile, traveling across the country in a moving truck, was Eddie. Eddie was no stranger to driving trucks. He found comfort in the humming of the wheels on the highway as he ambled along his route. He found it meditative.
Eddie lost his meditative mood on the second day of his drive. On day two he woke from his motel, showered, ate breakfast and settled into the driver's seat. Shortly after, as he rolled down the highway, he started to hear an odd squeaking noise. At first, he thought he was imagining the occasional soft mewing. By the end of the day he found it maddening. He ruled out engine issues after checking under the hood. He decided it had to be something in one of the boxes. The boxes, however, were too tightly and perfectly packed to unload and investigate. He'd have to just live with the unnerving noise.
Eddie finally arrived at Millie's new house and began unpacking his truck. At the back of the moving truck, among a shelf of blankets, shone a pair of glowing yellow eyes. Eddie was startled to see the eyes.He was even more shocked when the cat to whom the eyes belonged jumped from the blankets and onto Eddie's chest. Instinctively Eddie caught the cat and held him. This is the source of the three days' noise!
He held the cat as he walked to the cab of his truck, not knowing where the cat came from or what he was going to do. He just sat and looked at the cat, as the cat stared back at him, purring. He poured water into his coffee cup and thought how hungry this cat must be. He made a short trip to the corner market for some kitty food. As he opened the truck door, Trixie jumped out and ran quickly behind the building. Eddie couldn't see where the cat went.
Eddie returned to Millie's house to be sure it was secured, knowing Millie wouldn't be arriving for a few days. It was there that he spotted Trixie, sitting inside, in a sunny window!
Eddie called the number that Millie had given him, for use in the event of an emergency. Millie was relieved to hear that Trixie had been found. Eddie left enough food and water for Trixie. Millie could now embark on her own trip to California knowing that her cat was safe "at home".