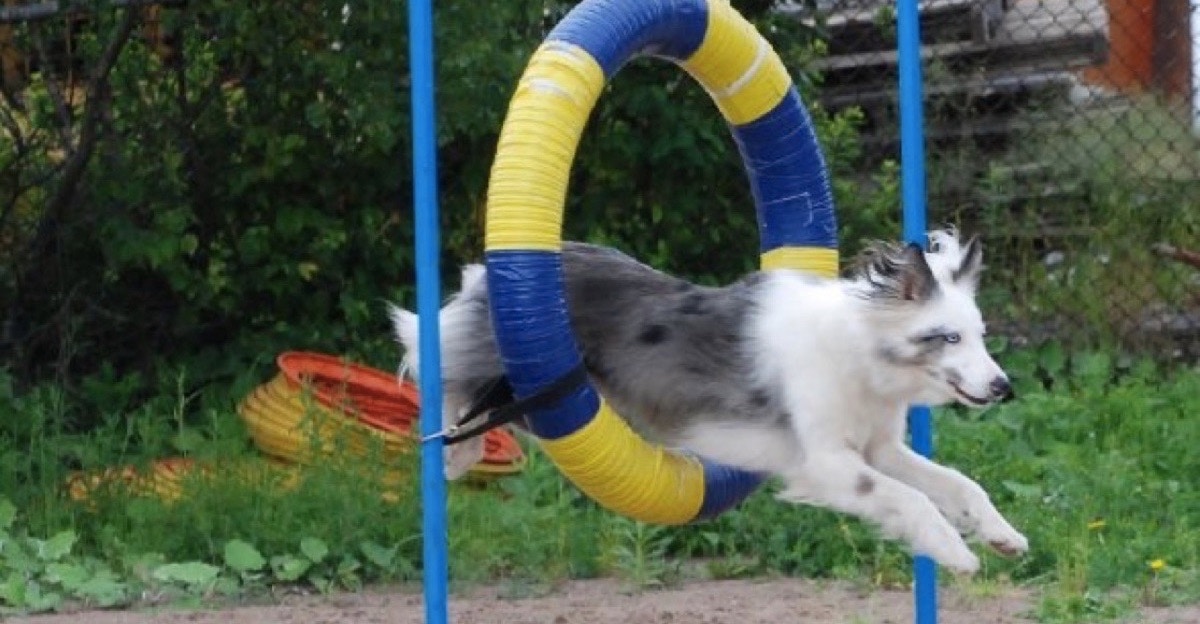 With Some Love and Creativity, the New Agility Champ is a Dog who is Deaf
Recently, an adorable story is making the rounds describing a dog who reached new heights after being given up by her first owners. Sadly, this dog was originally separated from its owners when she was given away. Unfortunately, the dog was abandoned because she is deaf and her owners didn't want to have to deal with this complication. Fortunately, someone else stepped up to the plate to help.
The new owner rescued this dog when she was a young puppy of only three months. The new owner saw a great deal of potential in the dog, despite her disability. It turned out that she was right. The puppy has a lot of spunk and never gave up on anything. The dog has so much confidence and skill that she even won a national agility contest in Canada! While this is an impressive feat for any animal, it is even more impressive considering this dog cannot hear! Many dogs who participate in this contest go through months of training that involve whistling, finger snaps, and other audio cues that direct the dog regarding its various tasks. Unfortunately, this dog cannot take these cues.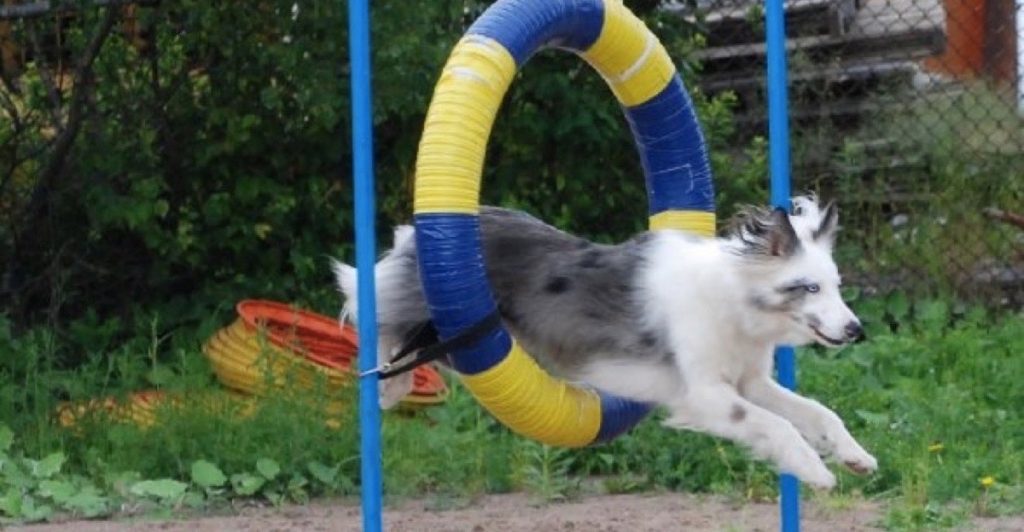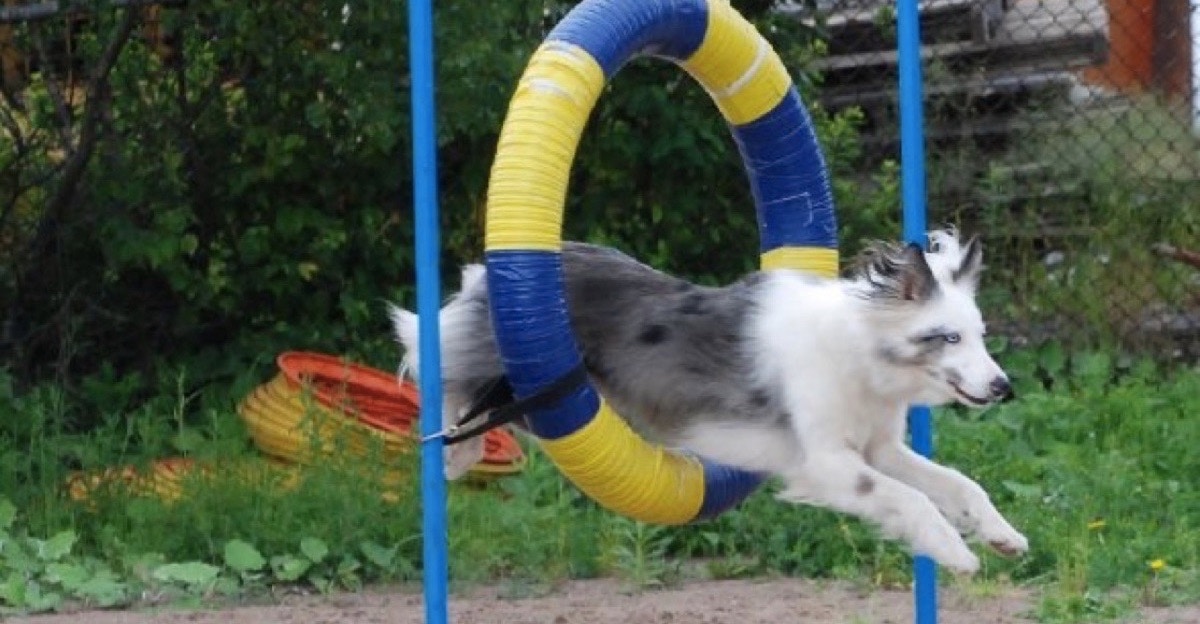 Therefore, the owner decided to create a body language messaging system to help this dog learn how to complete the various tasks. This worked out well. Then, the dog had to enter a bunch of other local contests before she could enter the national one. One by one, the contests started to fall and the puppy was quickly becoming a master of these various events. After several years and numerous training sessions, she was eventually ready for the national contest. Seven years after the first contest, she entered the national competition and competed for the title of agility champion. At the competition, she had to jump hurdles, wave her way through various obstacles and complete a number of other challenges, racing against the other dogs in the competition.
The dog's owner actually believes that this dog's inability to hear might be an asset in these competitions. Without the ability to hear, she is less prone to getting distracted by the other dogs and people in the arena. The barking, conversations, shouts, and whistles are unlikely to derail a dog who cannot hear. Therefore, this dog remained focus on the task at hand and knocked out the challenges one by one.
The dog takes its signals from its owner using mostly hand gestures. For example, a thumbs up sign means that the dog did a good job. Furthermore, this also means the dog is going to be rewarded with a tasty treat! With the big contest now in the past, and a proud award to prove its success, this dog is probably going to retire from these various competitions. The dog is no longer young, pushing 10 years old, which is advanced for an animal of this size. With the window of opportunity closed, and the dog going out on top, this just feels like the right time.
Of course, the story is not done yet. This dog still has a lot of happy years to live and enjoy life. For sure, this dog is proof that even animals with disabilities can enjoy a long and happy life. Owners simply need to step up and take them in. The owner hopes that this story is going to inspire others to take in animals with disabilities as well. All it takes is a little bit of love and compassion to make the world a better place.
Mayor Max III: The Golden Retriever Who Leads with Love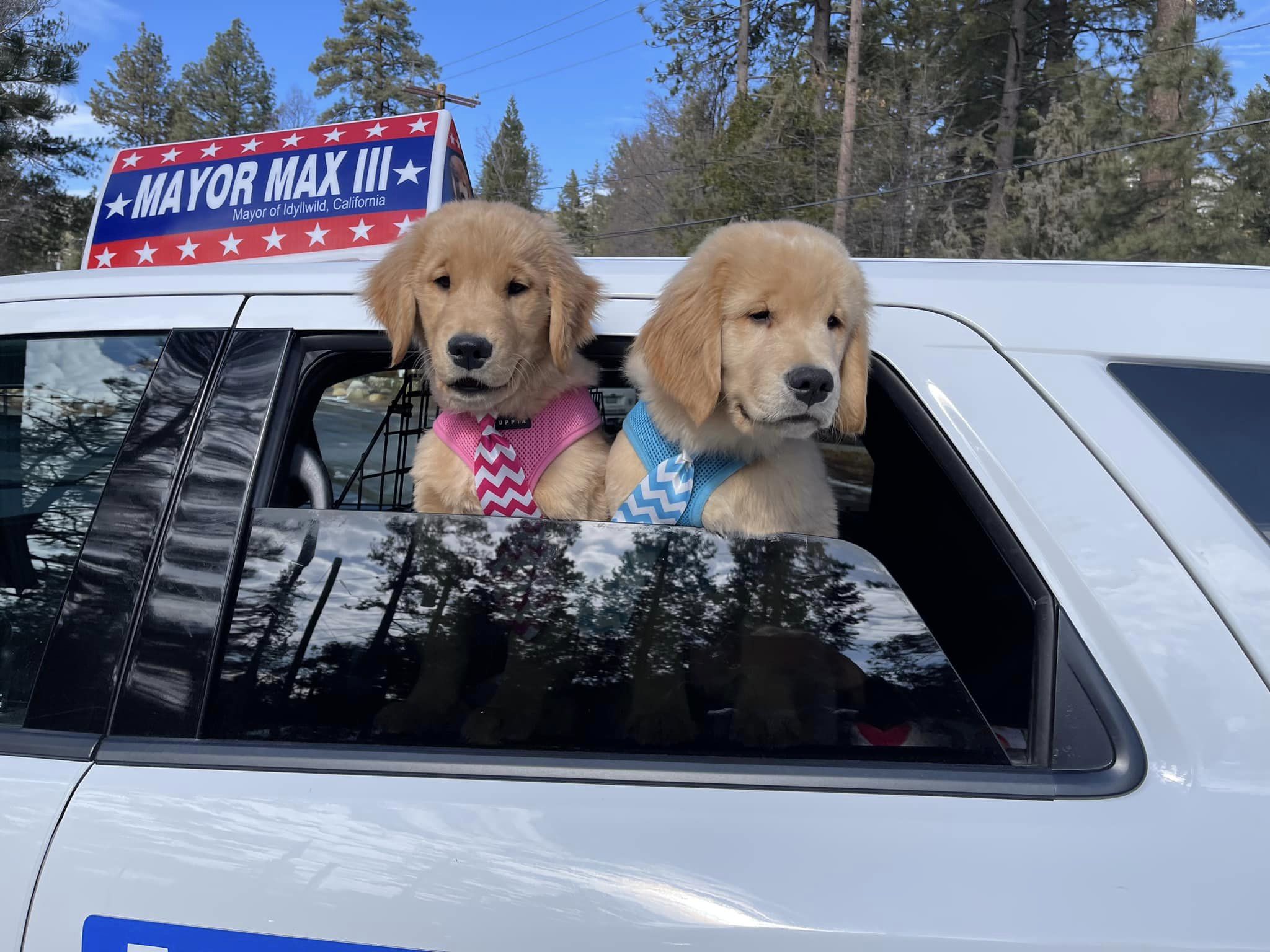 In the picturesque unincorporated mountain town of Idyllwild, nestled in the heart of Southern California, an extraordinary political figure has been making waves for the past year. But this isn't your typical politician; this is Mayor Max III, a lovable and charismatic golden retriever who has celebrated a year in office as the town's mayor. In a town known for its unique and quirky traditions, Max III has carved out a special place in the hearts of the residents.
The legacy of golden retriever mayors in Idyllwild began in 2012 when Mayor Max I took office, followed by Mayor Max II. These remarkable dogs were more than just pets; they were symbols of unity and positivity in a world sometimes marked by division and strife. Max III proudly continues this legacy, and some say he possesses a unique talent passed down from his predecessors—a charming "mouth-closing trick."
Phyllis Mueller, Max III's owner, attests to the magic of this trick. "I just held the treat above his mouth, and he knew exactly what to do, without any instruction," she says with a proud smile. This special skill has become a signature move during his public appearances in the center of town, where Max III has embraced his role with enthusiasm.
Mayor Max III's duties extend beyond his charming tricks. He is a dog on a mission to bring joy and comfort to the people of Idyllwild. His calendar is filled with visits to schools, nursing homes, and hospitals, where he spreads cheer and offers a welcome distraction from life's challenges. "It's a fun way to do politics because we don't do anything divisive, ever," Mueller explains.
Max's journey to becoming the mayor of Idyllwild is a heartwarming tale. Phyllis Mueller, a successful owner of a full-service marketing agency, always maintained a commitment to living on a smaller budget with the intention of giving back to the community. When she adopted Max, she realized that golden retrievers were the perfect ambassadors for her mission to achieve world peace through love and compassion.
Several golden retrievers later, Mueller, along with her husband Warren and their elderly dog Max, made a life-changing move from Pasadena to Idyllwild in the summer of 2011. Fate seemed to be on their side when the town's animal rescue center announced that it would be holding its first-ever election for a non-human mayor. This was the opportunity they had been waiting for.
In their cozy mountain home, Mayor Max III enjoys the perks of his position. Mueller proudly showcases one of two tie closets for the mayor, where Max's collection boasts an impressive 3,000 ties. However, being a mischievous pup at heart, Max couldn't resist indulging in a few of his ties, devouring three of them during his first month in office.
But beyond the ties and the charming tricks, Mayor Max III serves as a reminder to the people of Idyllwild that there is still goodness in the world. "Every day, people do good things," says Mueller, "and these dogs here, they are living angels, and they love you with all their heart."
As Mayor Max III continues his reign, the town of Idyllwild remains a shining example of how love, unity, and the unbreakable bond between humans and their four-legged companions can make the world a better place—one adorable golden retriever at a time.