With Some Love and Creativity, the New Agility Champ is a Dog who is Deaf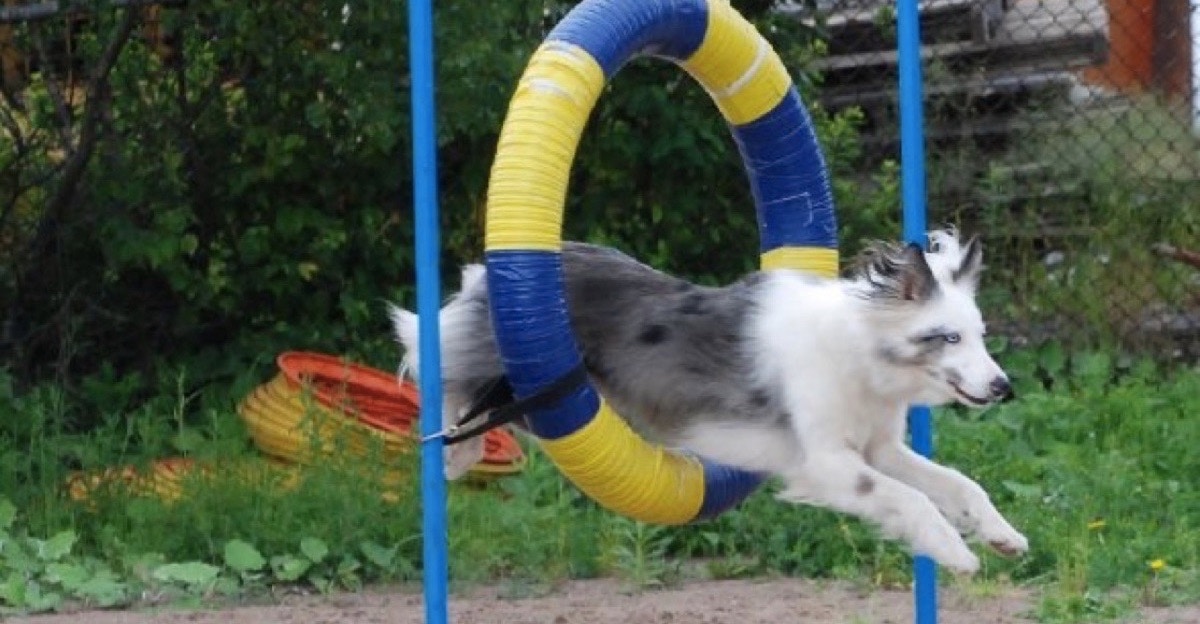 Recently, an adorable story is making the rounds describing a dog who reached new heights after being given up by her first owners. Sadly, this dog was originally separated from its owners when she was given away. Unfortunately, the dog was abandoned because she is deaf and her owners didn't want to have to deal with this complication. Fortunately, someone else stepped up to the plate to help.
The new owner rescued this dog when she was a young puppy of only three months. The new owner saw a great deal of potential in the dog, despite her disability. It turned out that she was right. The puppy has a lot of spunk and never gave up on anything. The dog has so much confidence and skill that she even won a national agility contest in Canada! While this is an impressive feat for any animal, it is even more impressive considering this dog cannot hear! Many dogs who participate in this contest go through months of training that involve whistling, finger snaps, and other audio cues that direct the dog regarding its various tasks. Unfortunately, this dog cannot take these cues.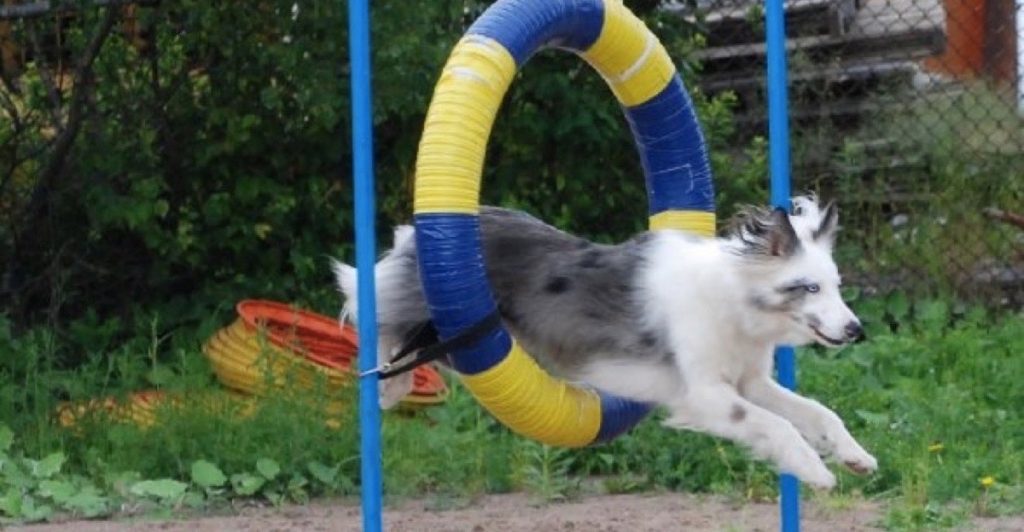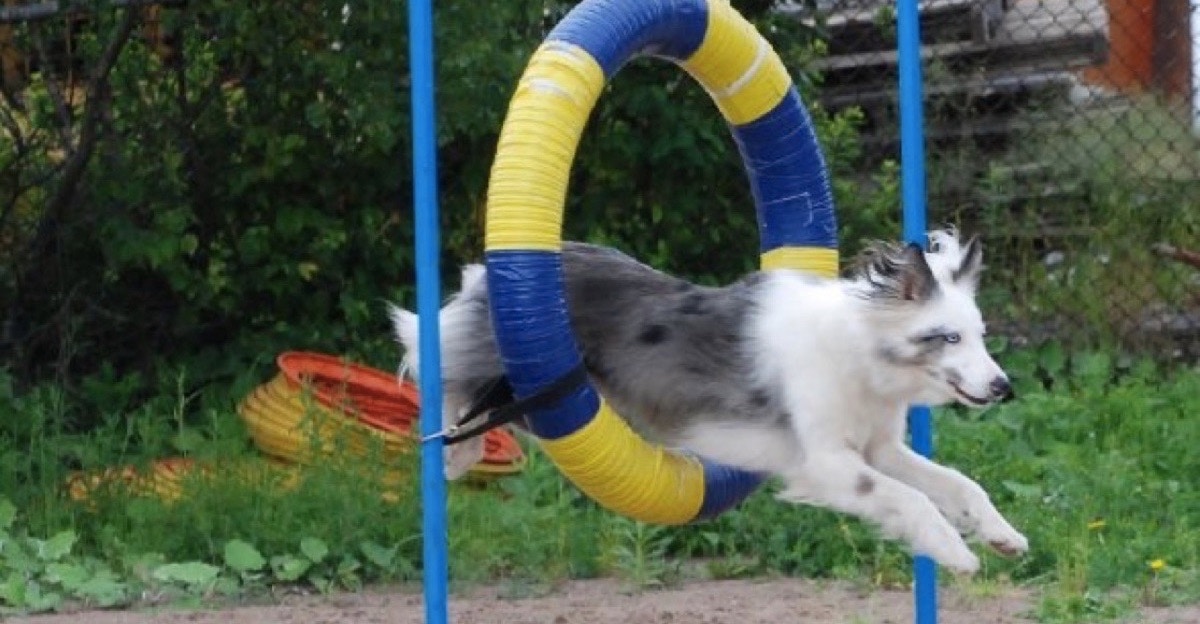 Therefore, the owner decided to create a body language messaging system to help this dog learn how to complete the various tasks. This worked out well. Then, the dog had to enter a bunch of other local contests before she could enter the national one. One by one, the contests started to fall and the puppy was quickly becoming a master of these various events. After several years and numerous training sessions, she was eventually ready for the national contest. Seven years after the first contest, she entered the national competition and competed for the title of agility champion. At the competition, she had to jump hurdles, wave her way through various obstacles and complete a number of other challenges, racing against the other dogs in the competition.
The dog's owner actually believes that this dog's inability to hear might be an asset in these competitions. Without the ability to hear, she is less prone to getting distracted by the other dogs and people in the arena. The barking, conversations, shouts, and whistles are unlikely to derail a dog who cannot hear. Therefore, this dog remained focus on the task at hand and knocked out the challenges one by one.
The dog takes its signals from its owner using mostly hand gestures. For example, a thumbs up sign means that the dog did a good job. Furthermore, this also means the dog is going to be rewarded with a tasty treat! With the big contest now in the past, and a proud award to prove its success, this dog is probably going to retire from these various competitions. The dog is no longer young, pushing 10 years old, which is advanced for an animal of this size. With the window of opportunity closed, and the dog going out on top, this just feels like the right time.
Of course, the story is not done yet. This dog still has a lot of happy years to live and enjoy life. For sure, this dog is proof that even animals with disabilities can enjoy a long and happy life. Owners simply need to step up and take them in. The owner hopes that this story is going to inspire others to take in animals with disabilities as well. All it takes is a little bit of love and compassion to make the world a better place.
These Hermit Crabs Will Blow Your Mind With Stunning Natural Ritual.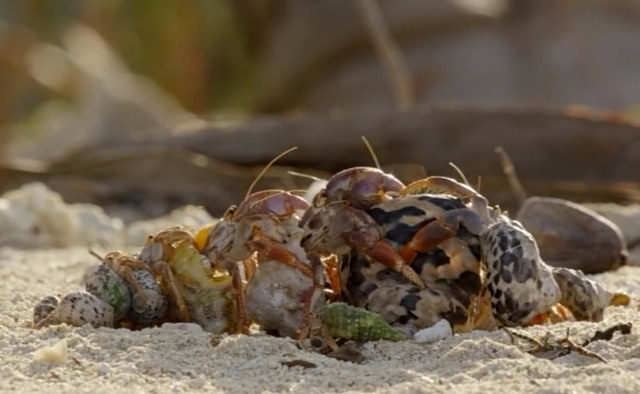 If you are like most people then you are likely fascinated with the ocean and all the creatures inside it. While we can talk forever about massive whales, scuttling squids, and scary sharks, we'd rather highlight a cute little crustacean known as the hermit crab. Now, you've likely heard of the hermit crab and, perhaps, you even know what it looks like. As a member of the superfamily known as the Paguroidea, hermit crabs manage to stand out all on their own. In fact, after learning about this natural ritual that hermit crabs complete, you might even want one of your own!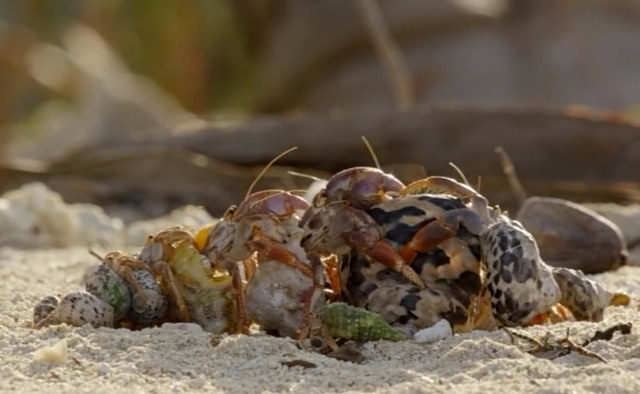 In a post shared on Facebook by a user named Melody Flowers, it was revealed that hermit crabs are always looking for bigger shells to live in. While you probably knew this already, what you didn't realize about this ritual is far more fascinating. According to the post, which has since been backed up by other scientific journals, hermit crabs like to line up next to shells that happen to be too big for them. Hermit crabs can wait for up to eight hours for another crab to come along and try the shell out. Why do these crabs wait next to shells that are too large for them? As it turns out, the first hermit crab is simply waiting for the second crab in line to discard its shell.
So we outlined a natural ritual that hermit crabs undertake when finding a new home. Why is this so fascinating? While you may have summoned up an image of two hermit crabs swapping shells, that isn't entirely accurate. As the second crab lines up behind the shell, more will come to follow. Before long, observers would be able to watch as dozens of hermit crabs all trade shells with one another to ensure that everyone has a comfortable home to live in. The smallest shell of the bunch gets left behind while the shell that started the queue will go to the largest hermit crab of the lot. That's pretty amazing, isn't it? The coordination and cooperation that these hermit crabs have to deploy is nothing short of impressive. If only humans could get along so well when it comes to making to sure everyone is comfortable and safe within their home.
Even though hermit crabs will work together in order to find homes, they are still a competitive species. Gastropod shells can become a limited resource due to a variety of natural and unnatural factors, such as climate change and pollution. When hermit crabs are of a similar size, they are more competitive and violent with one another. When hermit crabs vary dramatically in size, there are more resources available for every member of the group. Hermit crabs are a fascinating sort of creature because they can come in varying sizes with a lifespan ranging between 12 and 70 years. The next time that you see a hermit crab, make sure it has the perfect shell to call home. Maybe it will remember you a couple of decades later!