Why You Too Will Fall in Love with this Search and Rescue Dog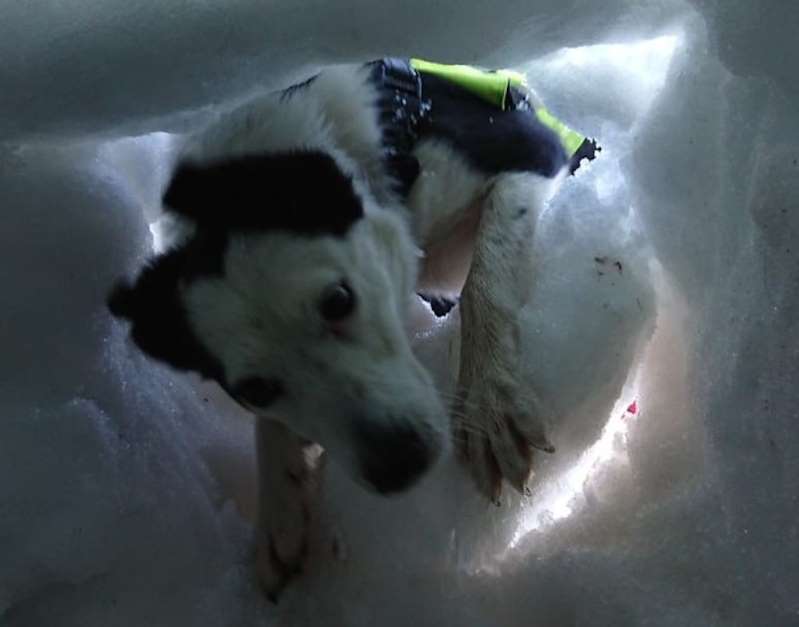 You have all seen the cartoon with a Saint Bernard digging a stranded hiker out of the snow and have wondered would it would be like to see that proud face pop through the snow in real life. Although the brandy barrel is fictional, all dog breeds are used to rescue stranded individuals from avalanches. Search-and-rescue dogs can search 2.5-acres in around 30-minutes while 20 humans with avalanche probes can cover the same area in four-hours. This means dogs are essential to human survival in an avalanche.
Recently, the group, "Mountain Rescue Search Dogs England," posted a video depicting the experience of being discovered by one of these cute rescue dogs. Of course, the video went viral almost instantly because it is absolutely adorable. At the beginning of the video, you hear quaint barks followed by rigorous digging, a snoot popping through the snow ceiling and an endearing face poking through the snow.
The four-year-old Collie named Flo is describe as an intelligent and confident dog with incredible work ethic and drive, and is known for her unusually tall ears. Since January 17th, 2019, Flo has responded to more than 30 calls for missing people in the snow. With multiple photographs and videos of her posted by the Mountain Rescue Search Dogs England group, Flo has become an Internet sensation because she is so cute.
In addition to her rescuing abilities, many are wondering about her snuggle abilities. The Mountain Rescue Search Dogs England group replied that as long as the dogs have their favorite toy of finding humans in the snow, they excel in providing warn cuddles if they are not injured during the search.
Comments from the loving note that they cannot choose what would make them happier, being rescued from an avalanche or getting cuddles from the cute and happy dog until help has arrived at the scene. They further comment that this is the best possible way to be rescued from such a traumatic experience. This is proof that dogs literally live to make humans happy and keep them safe. Humans are not worthy of the joy and love dogs provide on a daily basis, outside of traumatic situations.
Not all search-and-rescue dogs perform the same searches. Some are trained at tracking, others utilize air-scent to find humans, plants, animals or objects. While the types overlap, the distinction occurs during the training process and how the dog is able to execute various missions. Tracking dogs operate with their nose to the ground and follow a trail of human scent (heavy skin particles that fall to the ground). These dogs are not meant for searching but for following.
Air-scent dogs operate with their noses in the air. They pick-up upon a human scent within the vicinity that is carried through air currents and seek out of the origin of the scent (where the greatest concentration lies). Flo is an air-scent dog in that she sniffs the air until she finds the highest concentration of that scent be it a hiker missing in a national park or an avalanche victim 15-feet under the snow. These dogs may also have specialties including:
• Avalanche – dogs search for humans buried in up to 15-feet of snow.
• Cadaver – dogs search for the scent of human remains, specifically spelling decomposition gasses and skin grafts.
• Evidence – dogs search for items with human scent on them.
• Urban disaster – one of the most difficult specialties, dogs search for human survivors in collapsed buildings.
• Water – dogs search for victims of drowning via boat. When a body is submerged, gasses and skin particles rise to the surface which dogs can detect.
• Wilderness – dogs search for human scent in the wild.
The Champion Taco-Eating Pit Bull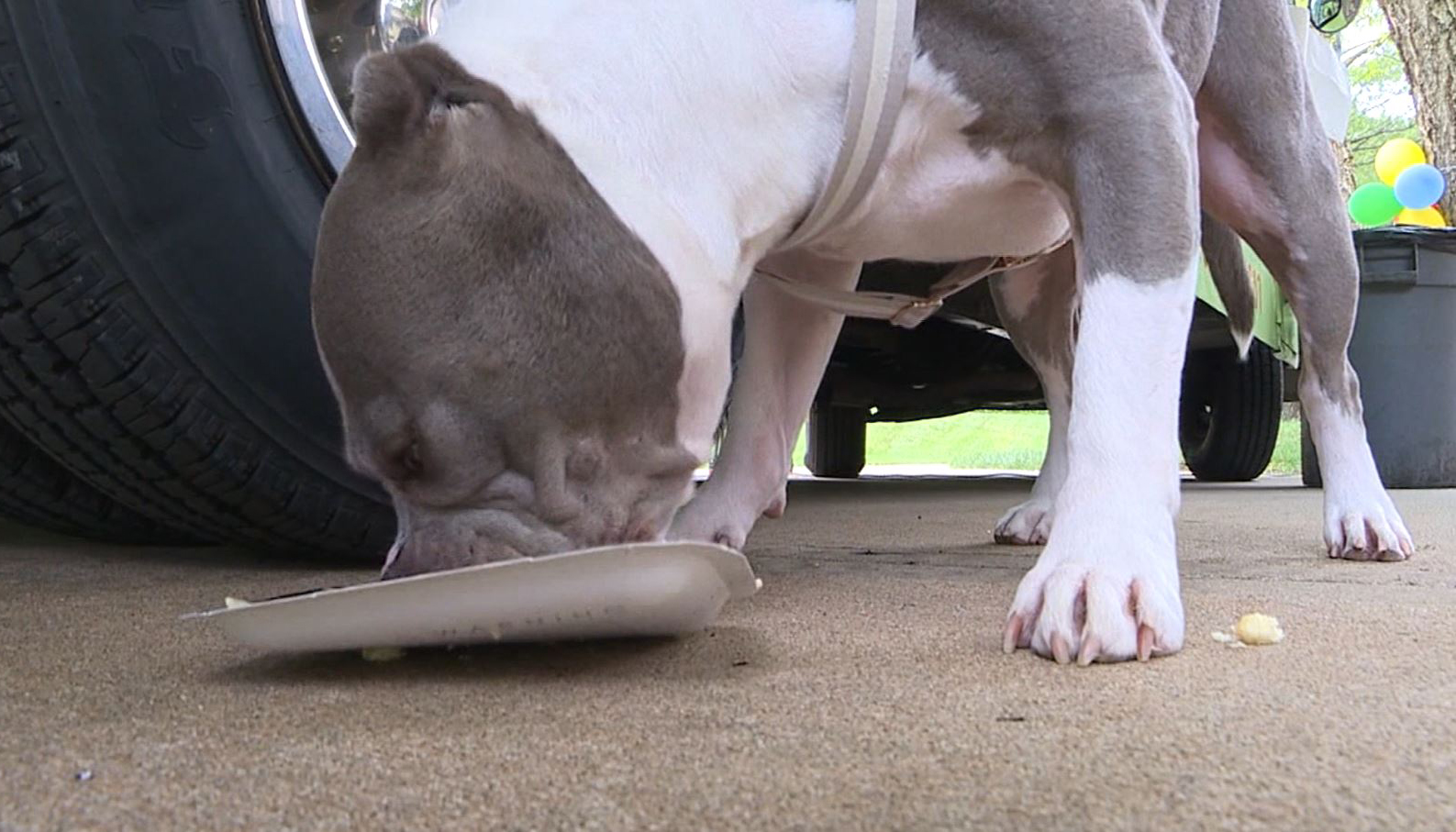 My neighbor Jose had just adopted a special pit bull from the local rescue shelter. It had been the faithful companion for five years of Jose's elderly friend who had passed away a few months earlier. Because pit bulls have a bad rap, nobody wanted the dog, so the shelter planned to put it to sleep. When my neighbor learned that his friend's faithful companion was about to be killed, he immediately adopted the dog. I don't know about cats having nine lives, but that dog definitely got a second life.
That dog went everywhere with Jose. The dog's name was Lucky, but Jose made a point of calling him something like "Lu-key." Jose even got that large pooch service-dog certified, which meant he could take that dog into the supermarkets and even into the county fair.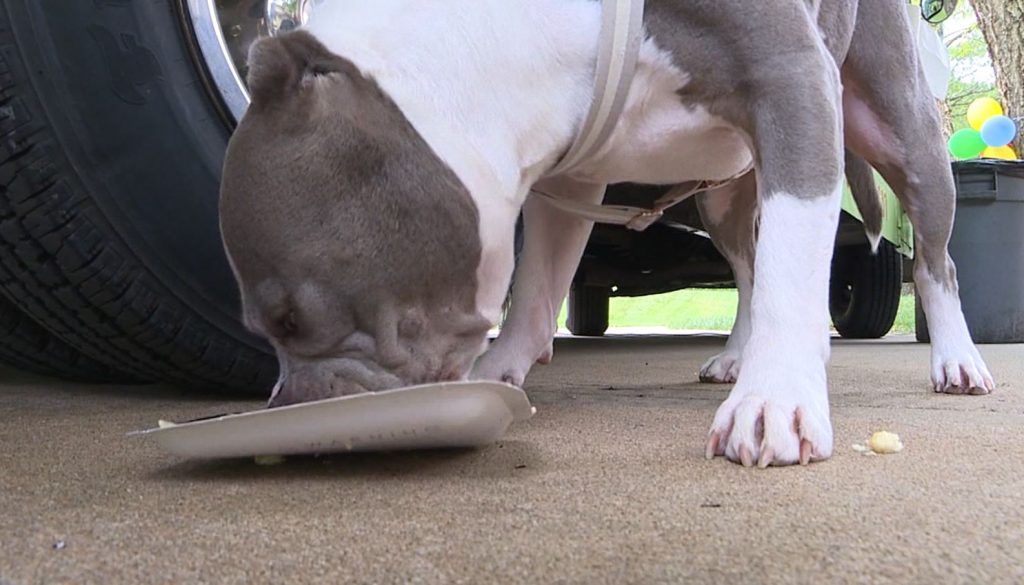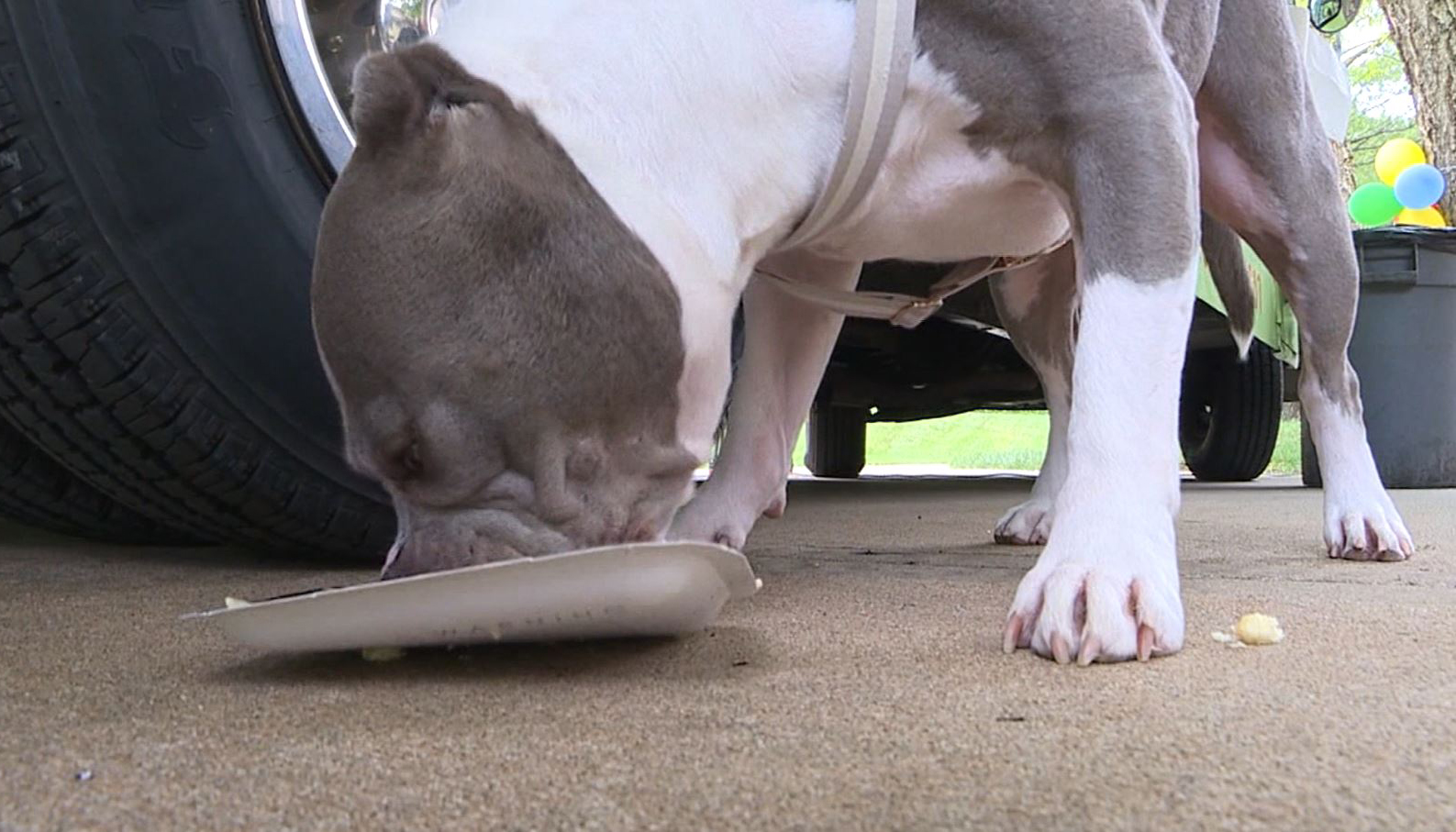 Last July, I was assigned to judge the taco eating contest. A few months later the county fair started. Somehow Jose managed to get Lucky into the fair on my judgment day. According to him, the ticket office at first refused to let Lucky the service dog go in, because of all the other animals there. So Jose was sent to the exhibitor's entrance, where the fair's president was. After the president argued with Jose a bit, he was left at the gate with Lucky while the fair officials argued about what to do. During that time, exhibitors with other dogs, cats, pigs, and birds of all kinds, came into the fair through that same gate. Lucky looked at those other animals but did not budge from Jose's side. Not a sound came from him, though other animals sometimes made a racket. The president noticed that and then decided to let Jose and Lucky conditionally come in; Lucky was in no way to disturb the other animals, children, or people.
A local guy named Walt came to the taco eating contest as a participant, not letting his wife know. We had TV-like tables set up with fifteen Mama Juanita's Taqueria soft-shelled chicken tacos on each one, the best tacos for hundreds of miles. The contestant who at them the fastest won the contest. It happened that Jose and Lucky were the closest to Walt's table.
Well, no sooner had I blown the start whistle than Walt's wife screamed out his name, "Walter Higgins! Get over here!" At that shout, he jumped up and bumped over his table filled with tacos, in front of Lucky. Walt then bolted away from that area as fast as a rooster with its tail feathers aflame. Well, Lucky apparently felt lucky, so he jumped the few feet needed to get at all those tacos on the ground in front of him and started gobbling them down. It wasn't long before all the contest spectators were watching Lucky, some aiming their Instagram-linked iPhone cameras at him. It was only later we discovered that CNN also had a cameraman at that event. Not only did Lucky eat all the tacos, but he was also the first to finish them as well!
Since the top two human taco eating contest champions were state-level champs, it didn't take the local folk much time to declare, over the protest of those two guys, Lucky the 2015 taco eating contest winner. CNN national news and its website showed scenes of Lucky gobbling up the last of the tacos. The fair's Facebook page ended up with the greatest number of views in local history. The social media sensation Lucky would become the "picture boy" for the next state fair.