Why women make capable firefighters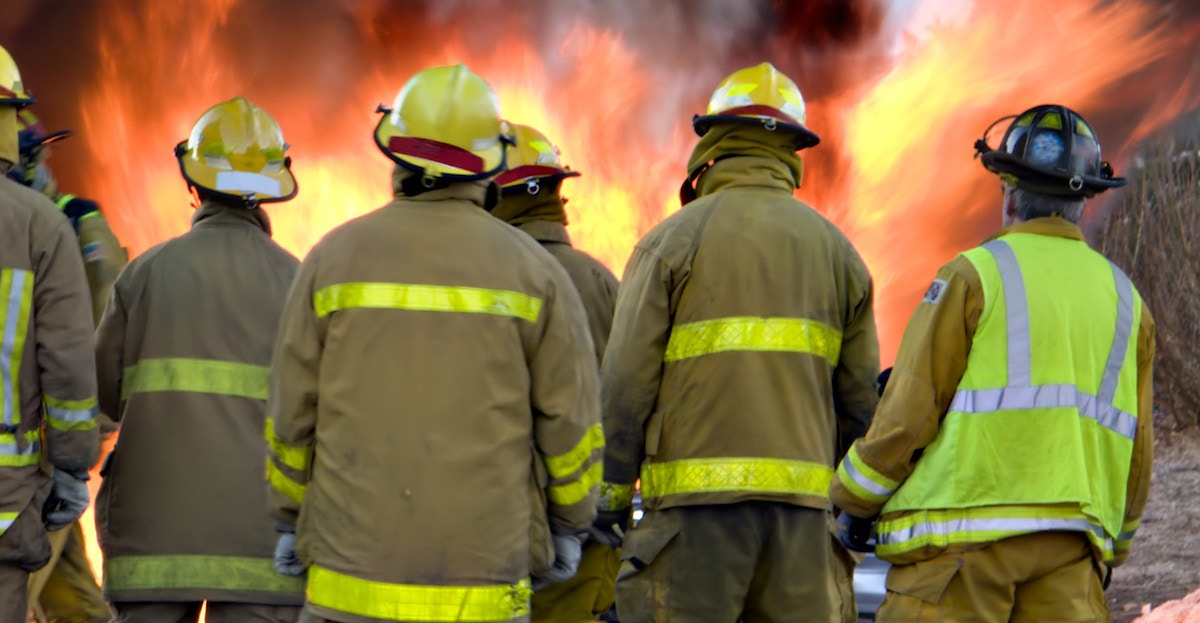 It's unfortunate that the idea persists in society that women are not capable of working as firefighters. As women have become increasingly prominent in other industries that have been traditionally dominated by males such as construction and logging, their numbers on the ranks of firefighting squads continue to remain low.
Take the Fire Department of New York as an example. In 2018, five women succeeded in graduating from New York City's Fire Academy. While some progress has been made for women in the FDNY since the fire department lost a gender discrimination lawsuit back in 1982, there are still fewer than one percent of firefighters for the department who are female. While fire departments in cities such as Seattle, Minneapolis, and Miami have more women, the average for fire departments across the nation is only about five percent female.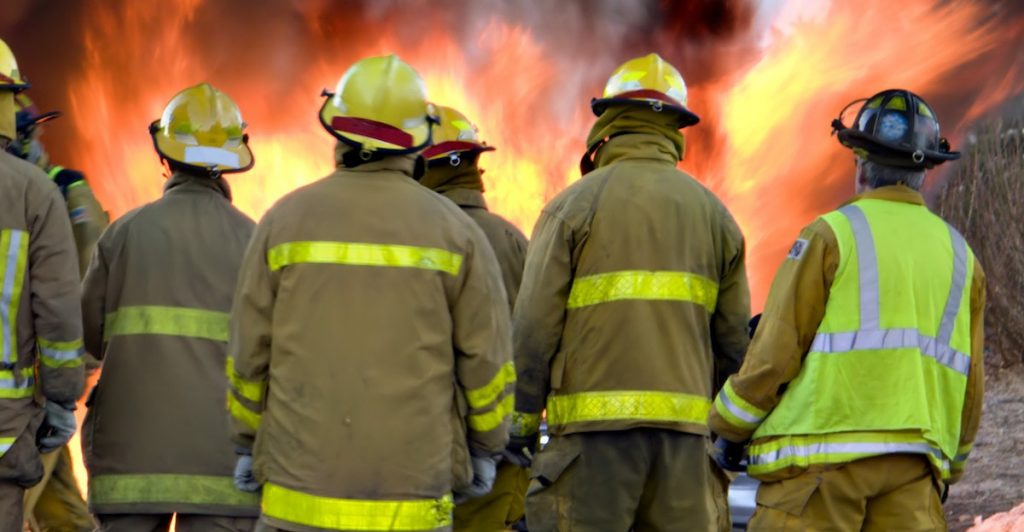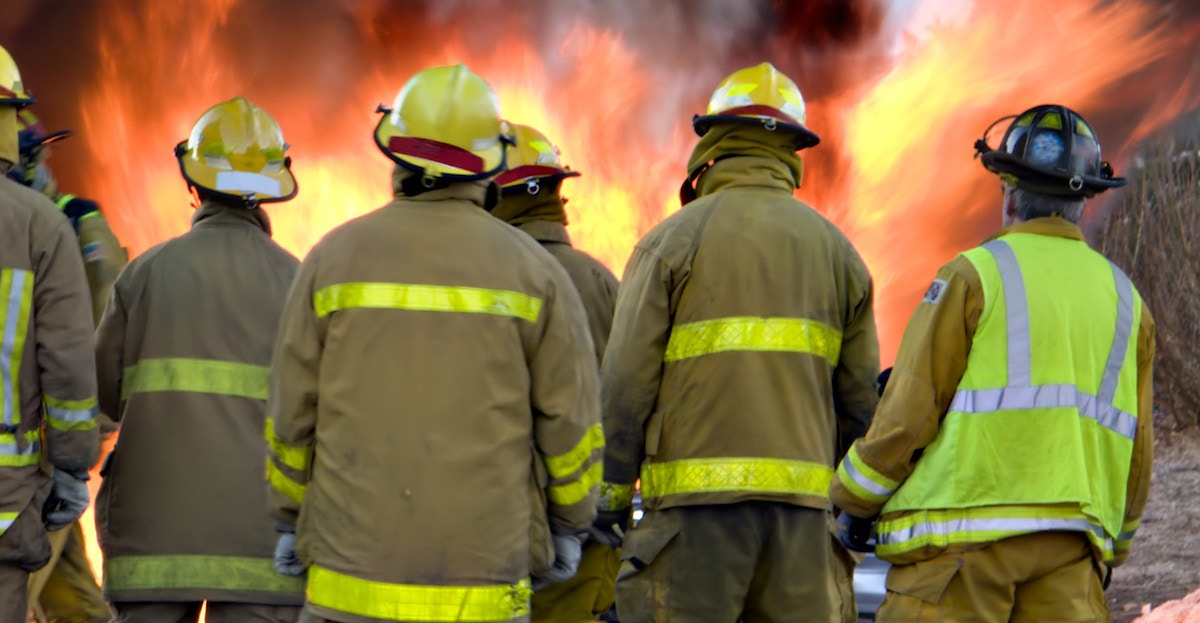 Historically, women have long been successfully putting out fires in this country. Back in 1815, Molly Williams volunteered to serve at the firehouse fo New York City's Oceanus Engine Company No. 11. Williams was a female slave working with a company that was not only all male, but all white as well. Williams was offered a job after she single-handedly handled a call when every man in the company was unable to handle the call because of being infected by the flu.
Another early female firefighter in the US was Emma Vernell. She was 50 years old when she became the first woman to work as a firefighter in the state of New Jersey.
Some people continue to wonder if women are really capable of working as firefighters. One needs only look at statistics to find an answer to this quandary. Consider statistics from the national Candidate Physical Abilities Test that firefighters need to pass. In 2008, 70 percent of all women who took the exam passed. This figure is not significantly far behind the percentage of men who passed the exam. In the same year, 75 percent of men passed. This shows that women are not statistically far behind men in taking the exam and passing or failing is more a matter of individual capabilities than a question of gender.
It's likely that women remain underrepresented in the firefighting profession because of traditionally perceived gender roles. Fire departments all over the country have been found to have testing and qualification procedures that not only discriminate against women, but also against minorities as well. Available equipment is often designed to fit men rather than women. Also, harassment toward women is rampant in some departments.
Nevertheless, women succeed in careers as firefighters. In fact, hundreds of women have attained the rank of captain or lieutenant in their careers as firefighters. In fact, the city of San Francisco fire department was led by a woman, Chief JoAnne Hayes-White, as of 2004.
It's important that people realize that females are perfectly capable of serving as firefighters because, as a female Wisconsin firefighter once remarked, "No one cares if you're a woman when their house is on fire".
The Inspirational Account of a Young Woman's Success!!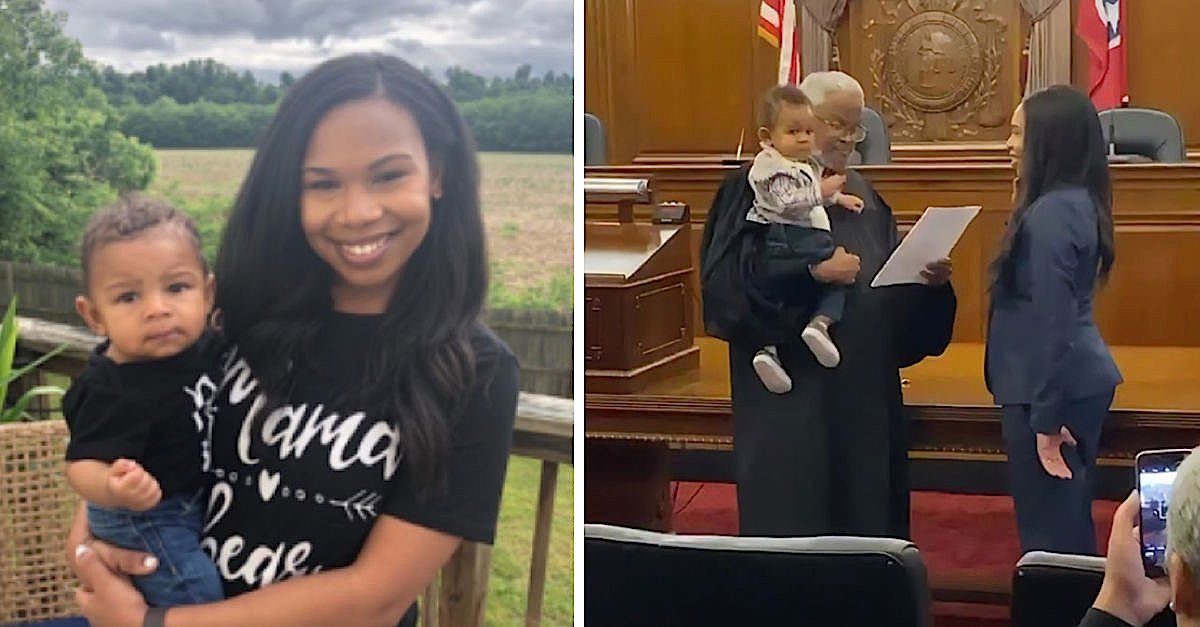 This is a true account of how a young mother persevered and went on to become a lawyer. The concurrent story here is how an empathetic judge came to her rescue while conducting her swearing-in ceremony. Read on for the heartwarming details.
The young lady in this feature is Mrs. Juliana Lamar of Tennessee. Juliana had three main goals in life. She wanted to be a wife, a mother and an attorney. Little did she know that all three were going to come true within a relatively short time span.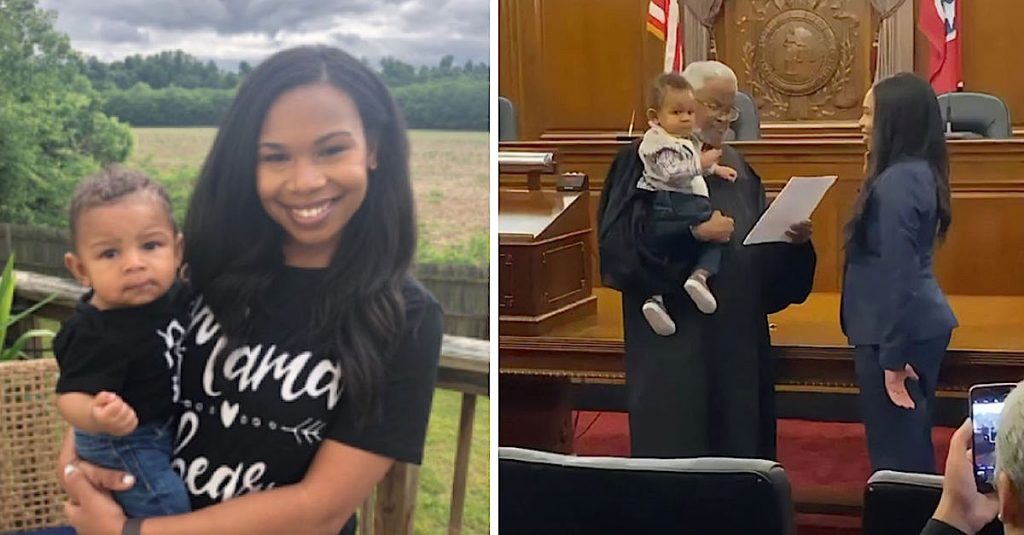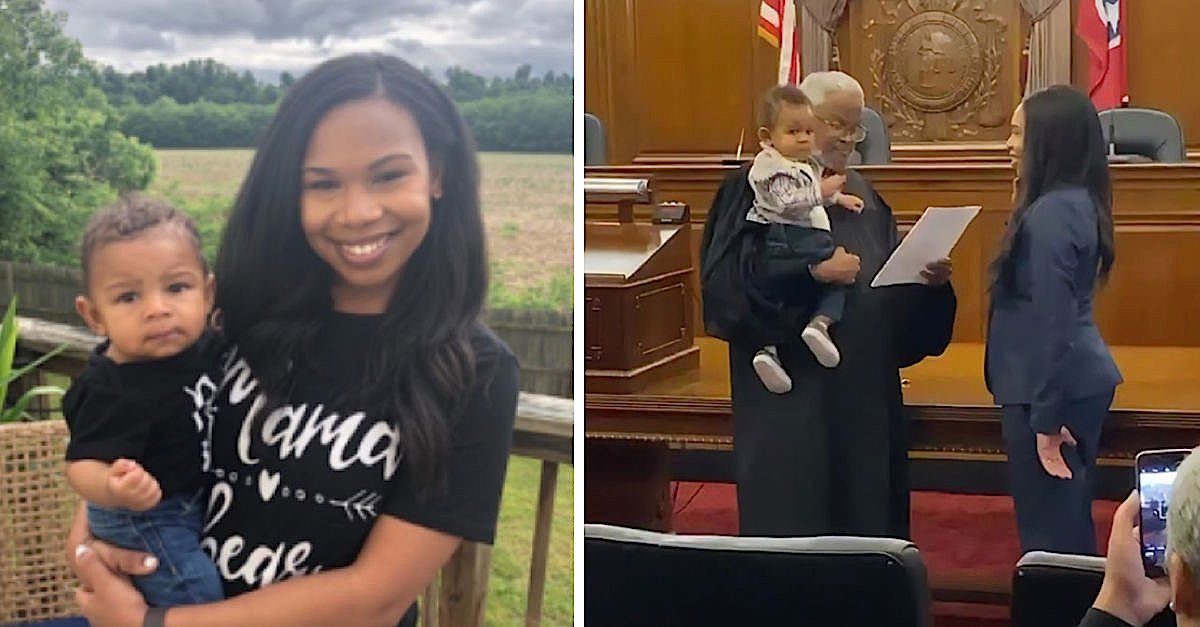 Not long after marrying, Juliana enrolled in law school. The facility she had chosen was "Belmont University College of Law," which was located in Tennessee. While she was plugging along and religiously attending all of her classes without interruption, she became pregnant. However, Mrs. Lamar did not let that slow her down.
Throughout her pregnancy, Juliana worried about what would happen when it was time to deliver her baby. Would she have to miss her classes? How would she make up that time? Like a true champion, she resolved all of her issues. In October of 2018, Mrs. Lamar delivered her precious baby boy, Beckham. Much to the surprise of her loved ones and professors, she was back in the classroom the very next day.
Fast forward a little bit to the recent past. At only 27 years old, Juliana Lamar was about to be sworn in as a lawyer during an impressive ceremony. At the Tennessee Supreme Court she was preparing to do just that. As her family and friends gathered to attend her big day, her son Beckham (who was now 1 year old) became incredibly fussy. Nobody else could calm him down, Beckham wanted Mommy.
The good Lord only knows if any other judge would have done this; however, Judge Richard Dinkins was an extremely compassionate judge. He spotted little Beckham in the crowd and noticed the baby was particularly fussy. So he went into action.
This kind judge went right over to the baby and picked him up. Judge Dinkins said aloud that this was an important day for Beckham too and he needed to take part in it. So the judge held the baby boy all through the ceremony as he swore in Juliana. How fantastic was that? Mommy became a lawyer and baby Beckham was comforted by the very judge that performed the service.
One lesson can be imparted from Juliana Lamar herself. That is to all young women, even those who are experiencing motherhood, do not let anything stop you. Have goals and dreams for yourself and do not allow anyone or any issues deter you from making them all come true. Whatever those dreams are – GO FOR THEM ALL!!!
This is for the other adults in the lives of those young women. That is to provide unequalled love and support for them. Help young women, and young men too, achieve their goals and dreams. Using Judge Richard Dinkins as an inspiration to yourself, go above and beyond your duties to help someone else succeed. Make their success a team effort.
No matter what walk of life you come from, no matter what has gone on in your world, you can turn that around and become successful. You CAN definitely dare to dream and do everything in your power to make those dreams come true. Take control of your life and live it well.