Why Do Parents Name Their Children After Fortnite Characters?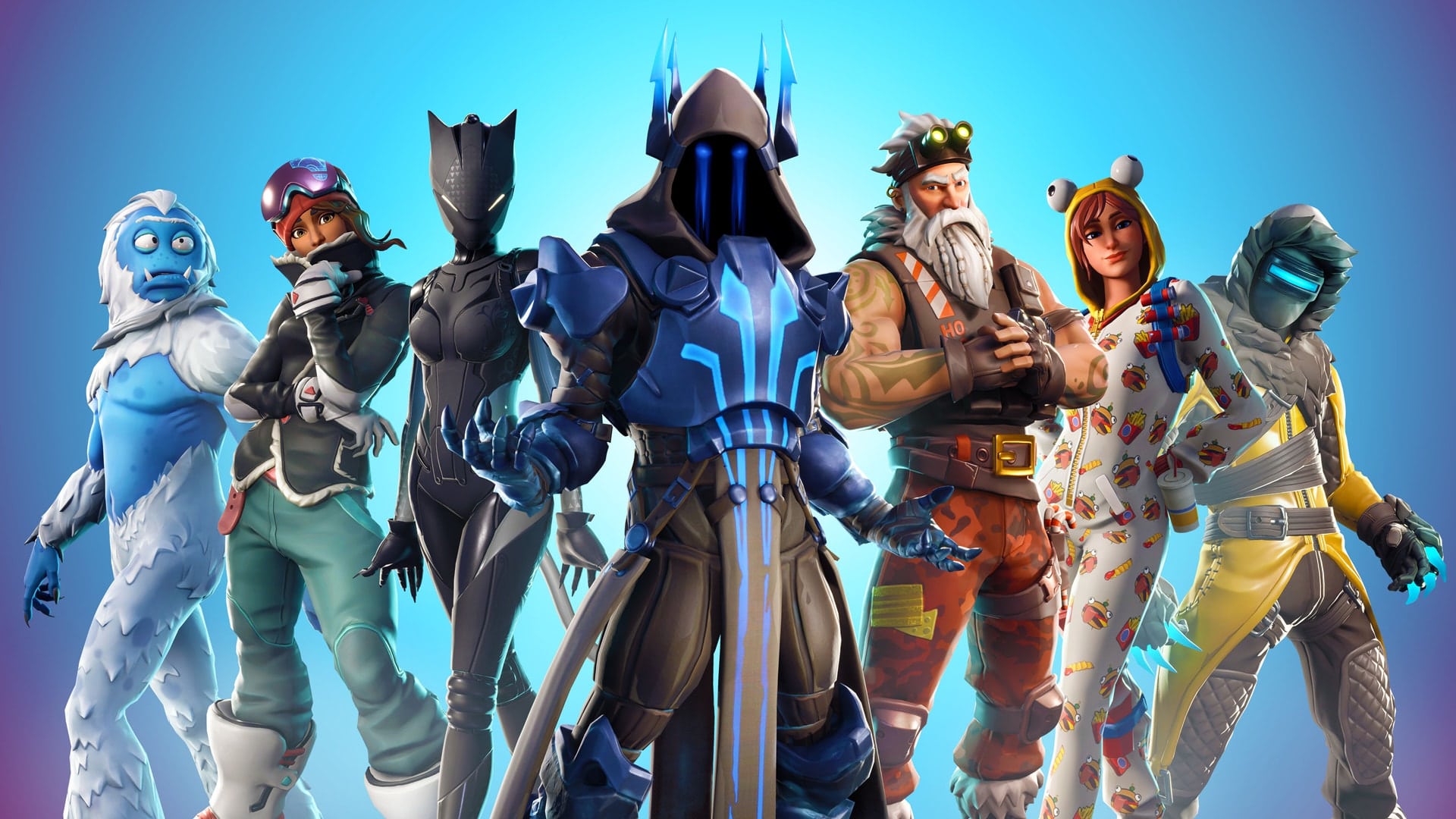 The popularity of certain baby names has been a topic for nearly as long as women have been giving birth. Each year, the list is updated, usually with names that have been popular at one time or another in the past. Names like Jacob, Olivia, Wyatt and Penelope have been popular off and on for centuries, and the name Jacob can even be dated back to biblical times. However, times have definitely changed, as it seems that now parents are choosing to name their children after video game characters. Now that the extremely popular video game, Fortnite, has mesmerized many players, the list of top baby names now includes many characters from this particular game.
Substantial research has been conducted on this new phenomenon, and a survey obtained from a popular parenting website, Baby Center, regarding the most popular baby names of 2018 revealed that there has been a substantial increase in parents giving their children Fortnite character names. These names, mostly given by Millennial parents, include the Fortnite characters Rogue and Bunny for girls, as well as Leviathan and Ramirez for boys. In fact, there has been nearly a 60% increase in parents naming their children Ramirez.
Psychologists have studied the fascination that preteens, teens and young adults have with Fortnite, and it has been concluded that there are many reasons. First of all, although the initial version of Fortnite wasn't free, the current version that is being released is absolutely free. Free can be appealing to many people for obvious reasons. Another aspect of the game that draws young people in is due to the unique dances that the characters on the game perform. Not only are these dance moves attractive, but many players find them fun to perform themselves. The outfits worn by the characters of Fortnite is another lure. In fact, the survery obtained from Baby Center regarding Fortnite-inspired names revealed that the attire of the characters is one of the main reasons that parents felt compelled to name their babies after certain characters.
Furthermore, gamers like the fact that winning in the game Fortnite is actually attainable, unlike many other games. Games like Call of Duty only enable you to see how far you can get, but Fortnite actually offers play that is not only enticing, but it's also goal-oriented, making winning a lot more fun.
An additional reason for the Fortnite-character baby name craze is due to the fascination with "expert" real-life gamers. For example, one well-known real-life gamer is Dakotaz, who posts his actual gameplay on social media via videos. As a result of Dakotaz's game success, an increasing amount of parents are naming their baby girls and boys Dakota. Many younger parents and parents-to-be see certain gamers as very inspiring, which is based solely on their gaming skills. It's easy for Fortnite enthusiasts to seek out these real-life gamers through various social networking websites. Even if they don't seek out actual videos themselves, they may come across the many videos shared on YouTube, Facebook and other popular websites.
It doesn't look as if Fortnite is going anywhere anytime soon, as game creators are constantly adding attractive upgrades to the game, which will continue to mesmerize young gamers. There, it is likely that parents will likely continue to name their children after characters from the game. When these Fortnite character-named children get older, their parents can share with them how they came up with their names, which might be somewhat interesting to the children.
Why More People Are Finding Snakes Hiding in Their Toilet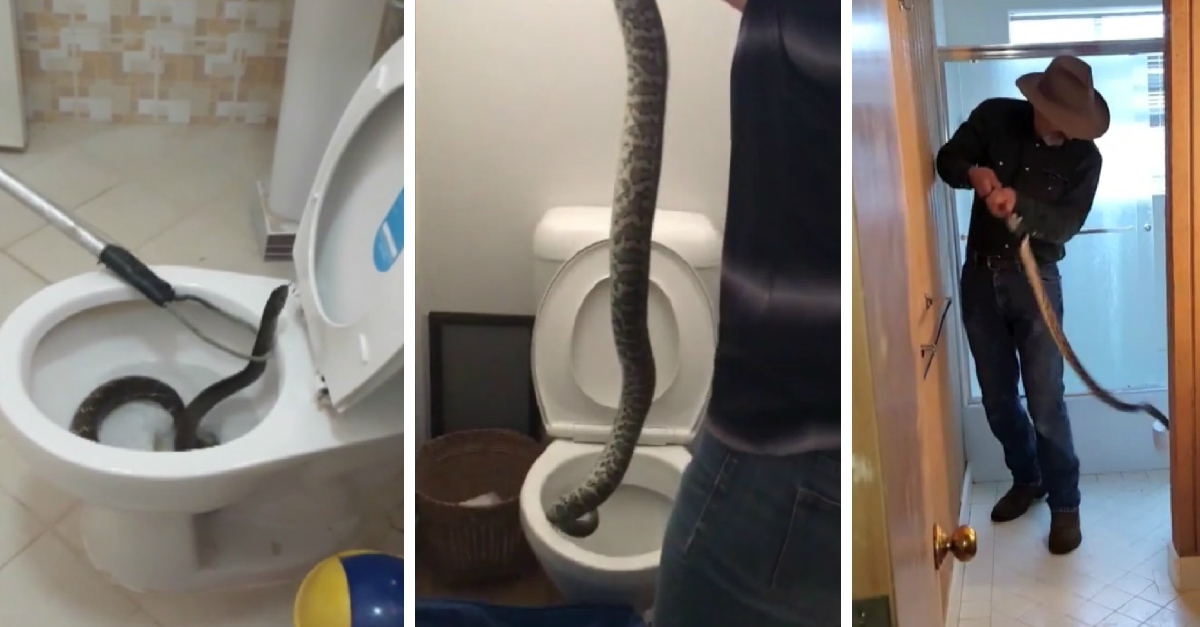 Sitting down on the toilet and then realizing there is a snake in there. It's a scene from a horror movie and can be anyone's worst fear. Snakes hiding in toilets are becoming more and more common.
The latest story making the headlines is from Mike Green in North Carolina, who says he has pulled six snakes out of his toilet in the past four years. This is not the only example. Country singer Brett Eldredge recently shared that he walked in the bathroom where he was staying on vacation in the Bahamas and found a snake in the toilet bowl. There are plenty of stories of pythons hiding out in toilets in Australia.
There is a reason why this is happening. A former plumber and curator of reptiles at the Los Angeles Zoo is sharing the reason. He says that snakes are sleek animals and it's easy for them to fit into tight spaces in their current environment. Snakes feel more at home when they are in a dark, tight space. When they get into a pipe, they feel good about it and it's easy to navigate through the sewer system and then find their way up the pipes into someone's toilet. Snakes get in through the ventilation pipes on the roof. Since the bathroom plumbing is usually connected through the ventilation pipes the snake slithers its way through the system and into the bathroom. It's easy for snakes to slither up anything that will lead them to the roof, such as a tree. If you have a tree that is close to your roof and the ventilation pipe then it can increase your chances of having a snake in the bathroom
If you are wondering what to do if a snake gets in your toilet, know that flushing it away won't work. If you do find a snake in your toilet then call animal control. Animal control can help you get rid of the snake but can also identify the snake. While the good news is that most snakes are harmless, there is a chance you could have a dangerous one. Don't be a hero and handle it yourself, just in case it is dangerous.
If you want to avoid snakes in your toilet, there are simple things you can do. Find a way to make sure the ventilation is covered but that it is still able to do the job it is intended to do. By having some sort of block, such as wire covering and mesh, it not only prevents snakes from getting in but also other pests, like rats. You can also install a roof vent hood. These hoods help protect the venting and keep any creepy pests out. Who would have thought that you actually needed to take care of issues on the roof in order to prevent snakes from slithering through the pipes? If you are truly worried then you can invest in a multi-flap that fits over the toilet pipe and allows waste and water to exit but keeps critters out.
Keep in mind if you live in an area that is prone to snakes then this issue may be more common and you may already know how to deal with it. Many snakes that find their way into a toilet are not native to the area where they were found. It's likely they escaped or were let free by their owners that no longer wanted them and they choose your pipes as a nest. Many snakes aren't able to survive in the main sewer pipe for very long since there can be relatively low temperatures below the ground where pipes are located, making it unlikely that they actually set up their home in a main sewer line.