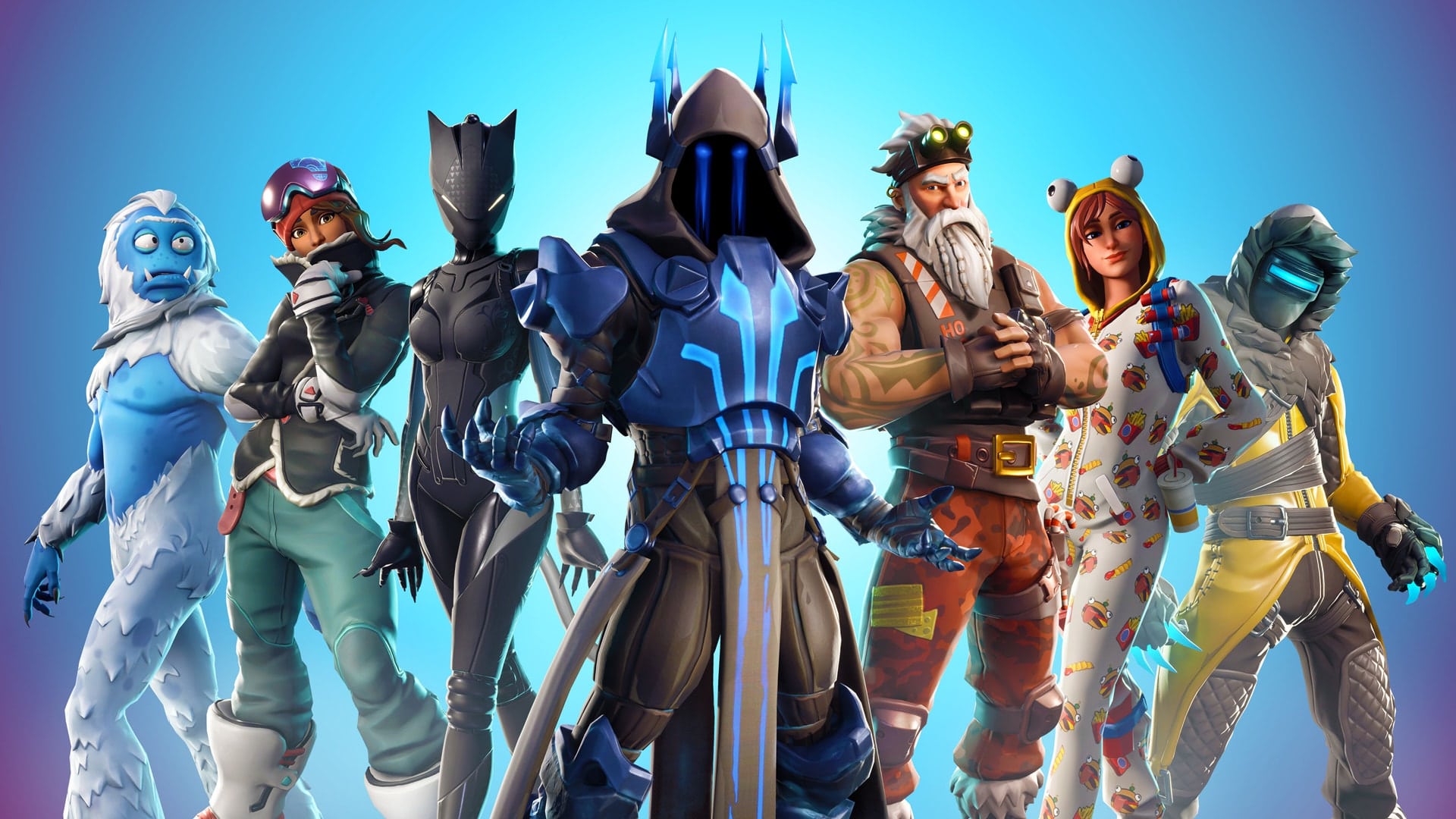 Why Do Parents Name Their Children After Fortnite Characters?
The popularity of certain baby names has been a topic for nearly as long as women have been giving birth. Each year, the list is updated, usually with names that have been popular at one time or another in the past. Names like Jacob, Olivia, Wyatt and Penelope have been popular off and on for centuries, and the name Jacob can even be dated back to biblical times. However, times have definitely changed, as it seems that now parents are choosing to name their children after video game characters. Now that the extremely popular video game, Fortnite, has mesmerized many players, the list of top baby names now includes many characters from this particular game.
Substantial research has been conducted on this new phenomenon, and a survey obtained from a popular parenting website, Baby Center, regarding the most popular baby names of 2018 revealed that there has been a substantial increase in parents giving their children Fortnite character names. These names, mostly given by Millennial parents, include the Fortnite characters Rogue and Bunny for girls, as well as Leviathan and Ramirez for boys. In fact, there has been nearly a 60% increase in parents naming their children Ramirez.
Psychologists have studied the fascination that preteens, teens and young adults have with Fortnite, and it has been concluded that there are many reasons. First of all, although the initial version of Fortnite wasn't free, the current version that is being released is absolutely free. Free can be appealing to many people for obvious reasons. Another aspect of the game that draws young people in is due to the unique dances that the characters on the game perform. Not only are these dance moves attractive, but many players find them fun to perform themselves. The outfits worn by the characters of Fortnite is another lure. In fact, the survery obtained from Baby Center regarding Fortnite-inspired names revealed that the attire of the characters is one of the main reasons that parents felt compelled to name their babies after certain characters.
Furthermore, gamers like the fact that winning in the game Fortnite is actually attainable, unlike many other games. Games like Call of Duty only enable you to see how far you can get, but Fortnite actually offers play that is not only enticing, but it's also goal-oriented, making winning a lot more fun.
An additional reason for the Fortnite-character baby name craze is due to the fascination with "expert" real-life gamers. For example, one well-known real-life gamer is Dakotaz, who posts his actual gameplay on social media via videos. As a result of Dakotaz's game success, an increasing amount of parents are naming their baby girls and boys Dakota. Many younger parents and parents-to-be see certain gamers as very inspiring, which is based solely on their gaming skills. It's easy for Fortnite enthusiasts to seek out these real-life gamers through various social networking websites. Even if they don't seek out actual videos themselves, they may come across the many videos shared on YouTube, Facebook and other popular websites.
It doesn't look as if Fortnite is going anywhere anytime soon, as game creators are constantly adding attractive upgrades to the game, which will continue to mesmerize young gamers. There, it is likely that parents will likely continue to name their children after characters from the game. When these Fortnite character-named children get older, their parents can share with them how they came up with their names, which might be somewhat interesting to the children.
Man Creates AI Program To Alert Him And Greet Dogwalkers in His Community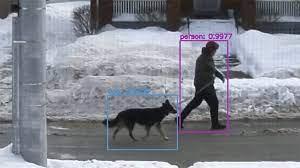 Dogs are deemed as man's best friend for a multitude of reasons. What we have to understand, though, is that the love has to be shown to the dog as much as we want to be delivered to us.
Watching someone walking their dog is a pastime that never grows old, to the point that one man decided to build a hi-tech machine to detect when dogs and their owners were passing by his home.
Is that a thing? Certainly it is, and it has been bringing immense joy to him as well as the pups and their masters as they pass by his home.
Some people think it's cute, others eerie, but no one can deny the thought and creativity behind developing that machine.
This may become the new greeting technology based on the incredible level of responses that have been pouring out towards both the owner and his creation, as you'll learn below.
If you have at any point spent an evening(or the whole year 2020) on the internet looking at adorable dog videos, you'll understand why Ryder of YouTube fame decided to create a computer, powered by Artificial Intelligence, which is able to discern dogs walking along the street pass their house and instantly shout praises to the dog walkers or owners.
His Youtube program is called Ryder Calm and has earned quite a following.
Getting things done by looking at the real puppers has always been better than wasting time and looking at only pictures of puppies, so the development began as an automated manner for Ryder to identify when somebody was walking down the street past their home. The computer, which is based on a Raspberry Pi, assesses a live feed from the camera module and employs a machine learning model (in this case, the YOLOv3) that has been programmed to recognize about Eighty different items, including people, vehicles, and dogs.
When a passing puppy is detected, an alarming automated text-to-speech voice warns Ryder via an actual megaphone, allowing them to rush to the window on time to catch sight, no matter what they're doing.
Watching dogs is obviously not just his passion, but clearly an activity that his entire family enjoys doing. They enjoy it so much that they've programmed the system to function even during their absence. If that isn't innovative, then what is?
For those occasions when they aren't home to hear the alarm, the system can be programmed to play a pre-recorded "I like your dog!" message through the window, providing a complimentary dopamine boost to anybody walking their dog down Ryder's street.
It's a random and somewhat weird act of generosity, but I think we'd all take something at this stage. After all, any good gesture is better than the negativity endured throughout 2020, right?