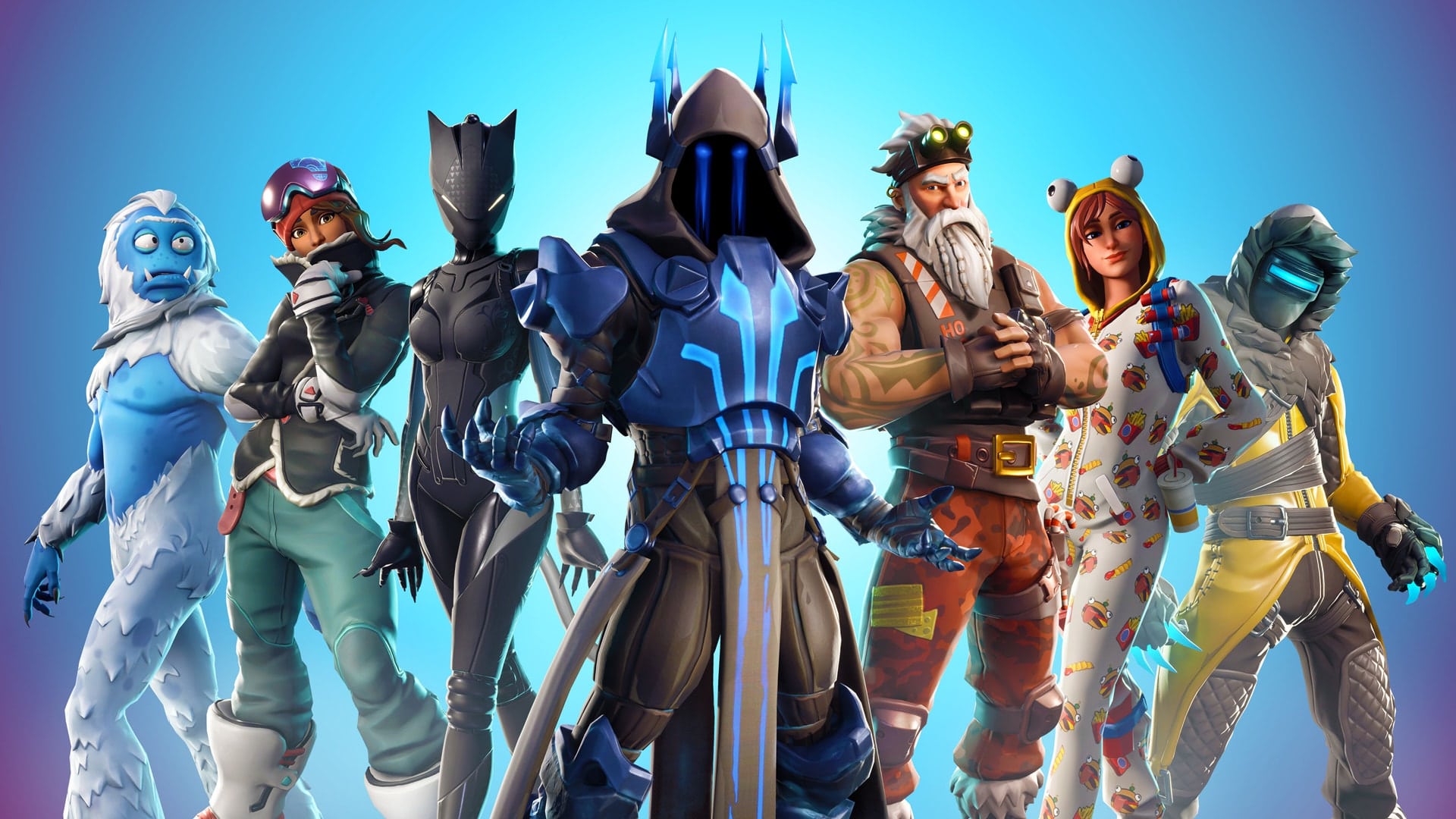 Why Do Parents Name Their Children After Fortnite Characters?
The popularity of certain baby names has been a topic for nearly as long as women have been giving birth. Each year, the list is updated, usually with names that have been popular at one time or another in the past. Names like Jacob, Olivia, Wyatt and Penelope have been popular off and on for centuries, and the name Jacob can even be dated back to biblical times. However, times have definitely changed, as it seems that now parents are choosing to name their children after video game characters. Now that the extremely popular video game, Fortnite, has mesmerized many players, the list of top baby names now includes many characters from this particular game.
Substantial research has been conducted on this new phenomenon, and a survey obtained from a popular parenting website, Baby Center, regarding the most popular baby names of 2018 revealed that there has been a substantial increase in parents giving their children Fortnite character names. These names, mostly given by Millennial parents, include the Fortnite characters Rogue and Bunny for girls, as well as Leviathan and Ramirez for boys. In fact, there has been nearly a 60% increase in parents naming their children Ramirez.
Psychologists have studied the fascination that preteens, teens and young adults have with Fortnite, and it has been concluded that there are many reasons. First of all, although the initial version of Fortnite wasn't free, the current version that is being released is absolutely free. Free can be appealing to many people for obvious reasons. Another aspect of the game that draws young people in is due to the unique dances that the characters on the game perform. Not only are these dance moves attractive, but many players find them fun to perform themselves. The outfits worn by the characters of Fortnite is another lure. In fact, the survery obtained from Baby Center regarding Fortnite-inspired names revealed that the attire of the characters is one of the main reasons that parents felt compelled to name their babies after certain characters.
Furthermore, gamers like the fact that winning in the game Fortnite is actually attainable, unlike many other games. Games like Call of Duty only enable you to see how far you can get, but Fortnite actually offers play that is not only enticing, but it's also goal-oriented, making winning a lot more fun.
An additional reason for the Fortnite-character baby name craze is due to the fascination with "expert" real-life gamers. For example, one well-known real-life gamer is Dakotaz, who posts his actual gameplay on social media via videos. As a result of Dakotaz's game success, an increasing amount of parents are naming their baby girls and boys Dakota. Many younger parents and parents-to-be see certain gamers as very inspiring, which is based solely on their gaming skills. It's easy for Fortnite enthusiasts to seek out these real-life gamers through various social networking websites. Even if they don't seek out actual videos themselves, they may come across the many videos shared on YouTube, Facebook and other popular websites.
It doesn't look as if Fortnite is going anywhere anytime soon, as game creators are constantly adding attractive upgrades to the game, which will continue to mesmerize young gamers. There, it is likely that parents will likely continue to name their children after characters from the game. When these Fortnite character-named children get older, their parents can share with them how they came up with their names, which might be somewhat interesting to the children.
A Marriage Made at Subway, Hold the Onions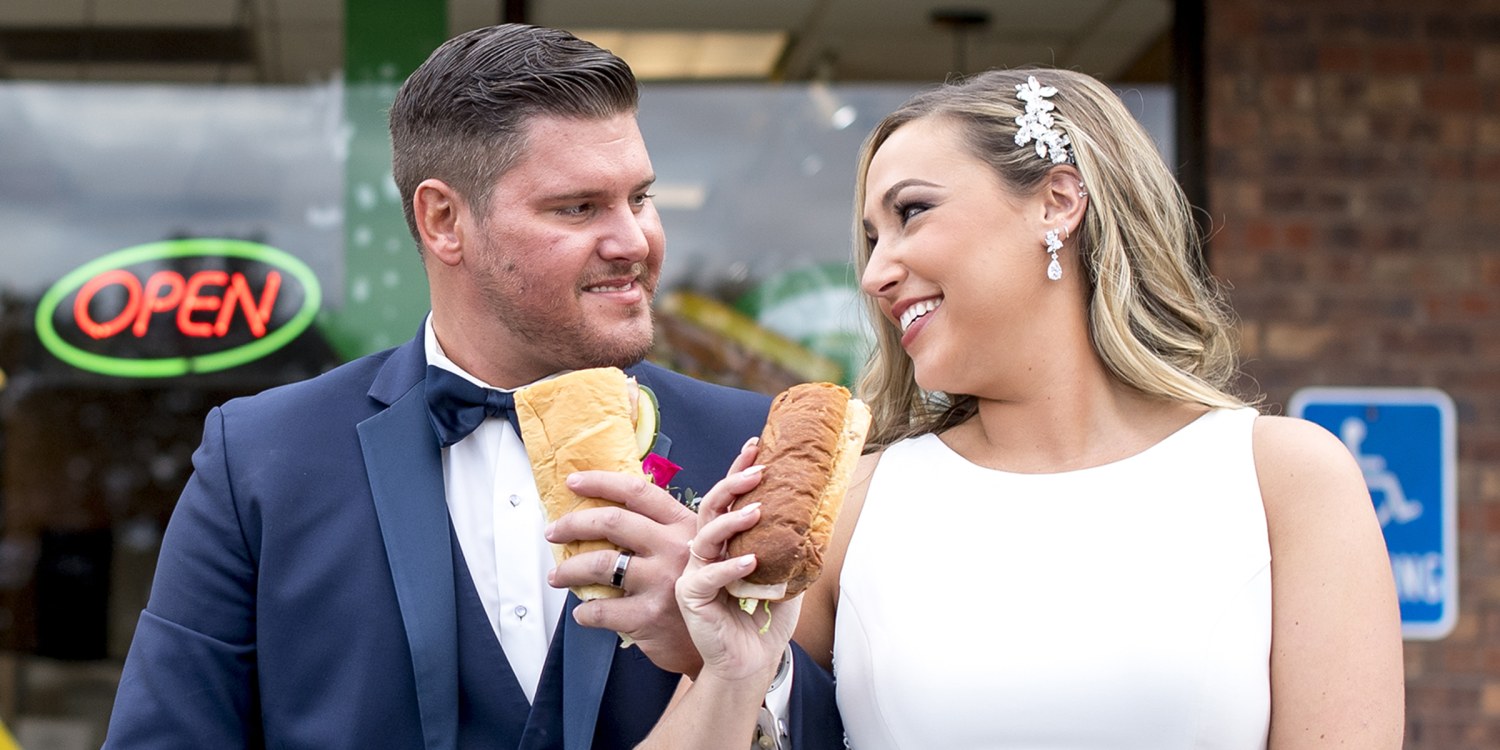 When people talk about where they met for the first time and realized it mean something serious, not many will say it was at a fast food restaurant, much less admit it. However, for Julie and Zack Williams, that's exactly what they are proud of the most. In fact, it mean so much to them, the couple decided to also get married at the same Subway sandwich shop as well.
Both of the couple were running around on a cold December 8 back in 2017 just trying to get things done and grab lunch. As it turned out, the Julie and Zack both independently decided a Subway sandwich was just the thing for the lunchtime hunger pangs. So, Zack decided to drive out of his normal local dining spots and ended up at a Subway out of the normal locale. Getting there, he ended up getting in line ahead of Julie and her mother, also at the same Subway at the same time.
Julie remembers at the time thinking that the guy in front of them was a bit cute. Julie's mother, on t he other hand, had other ideas. The maternal figure started haranguing Julie to do something about it and make a connection. Julie on the other hand, was suddenly very shy. As her mother kept insisting she give the guy her phone number, Julie trying to eat her sandwich at the table finally put her foot down and told her mother to do it. As Zack got up to leave, Julie's mother might have likely put Olympian 100 yard champions to shame with how fast she moved. Julie's mom was able to catch Zack in the parking lot, transferred the note, and Zack called Julie about 30 minutes later.
The two got to talking and soon enough the sparks start to fly that set off catalyst for a first date. From there, Julie and Zack's relationship became history started at a Subway's sandwich shop of all places.
Of course, things take time to get serious. The couple dated and kept their relationship going for about four years before deciding to make the big leap into getting married. While there was a Subway visit here and there in different locations, nothing was quite the same as that first diner the couple met in on their fateful day of happiness. And, while making things official in Plymouth, MI, Julie and Zack also made a point of going back to the very same Subway to have their wedding photos taken.
However, no turkey avocado footlongs or BMT sandwiches were ordered. This time the visit was all about memorializing Julie and Zack's special day, courtesy of Subway then and the day of their wedding. The pepperocinis were extra.