Why Did Barbara Streisand Clone Her Dog Twice?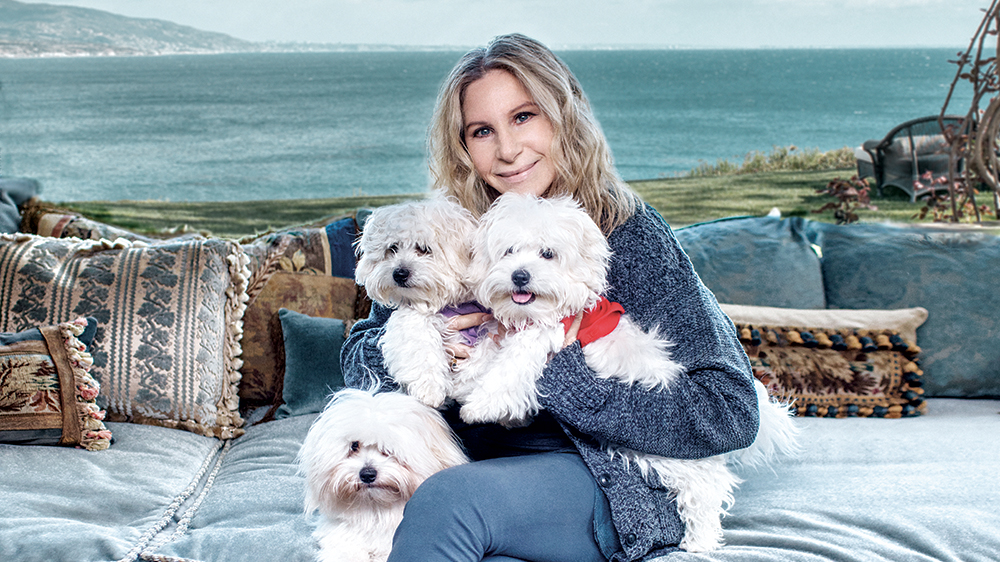 There are lots of people who own dogs. After all, they say that dog is a man's best friend; however, one of the only drawbacks to owning dogs is that they have a relatively short lifespan. It can be hard for someone to let go of a pet they love. Most people see pets as members of their own family. For some people, like Barbara Streisand, they don't have to let go of their pets. The actress and singer is a legend and one of the titans of the entertainment industry. She even had her dog Sammie cloned after she died. In fact, she ended up cloning her twice.
Sammie passed away back in 2017. Now, Barbara Streisand is raising two dogs named Miss Scarlet and Miss Violet. Both of them are clones of the original Sammie. Recently, Barbara Streisand spoke about why she decided to do that.
She explained that she was incredibly devoted to her beloved 14-year-old dog Sammie. Barbara Streisand explained that she looked at Sammie as though she was a daughter. She spoke about the personality that Sammie had and how well they both got along. Sammie was a bit of an oddball and Barbara Streisand fell in love with her. She decided that she needed to get another Sammie.
Barbara Streisand even went on to talk about how the cloning process worked. The doctor had to go off somewhere and get a special kit. Then, the doctor had to use the kit to take a few cells from Sammie. Then, these cells were used to isolate Sammie's genetic material. Finally, using this materials, Sammie was able to be cloned.
In addition to the two clones of Sammie, Barbara Streisand also has a third dog that she rescued from the shelter. Of course, like any good dog owner, the pets are incredibly spoiled. In exchange, Barbara Streisand said, the dogs return unconditional love. That is one of the sweetest parts of owning dogs. Barbara Streisand has told people in the past that even though the two dogs are exact clones of Sammie, they don't have the same personality. Therefore, they aren't total clones in the exact sense; however, they do have the same genetic material.
This story should serve as an inspiration to everyone who has ever fallen in love with a family pet. When someone takes a dog into their home, they often think the dog is going to live forever. This is because nobody wants to think about the death of a family member even a dog. Therefore, some people decide not to think about it at all.
At the same time, this story about Barbara Streisand and Sammie does offer up a few lessons. First, it is key to remember that dogs do not live forever and it can be hard to let go. What Barbara Streisand did is sweet; however, she was not able to make an exact clone of Sammie even with the literal kit. Her dogs still have different personalities from Sammie; however, she loves them all just the same, even the dog from the shelter Furthermore, it is okay to remember a beloved family pet yet move on just the same. Dogs provide us with unconditional love; however, death is a part of life. This is true for dogs and people. Barbara Streisand's story offers a powerful message to everyone about life, death, and love. She used her beloved pet Sammie as a medium through which to share this story. We all owe Barbara Streisand our thanks for opening up to us in this manner.
This Adorable Pup Finally Got The Chance To Enjoy Snow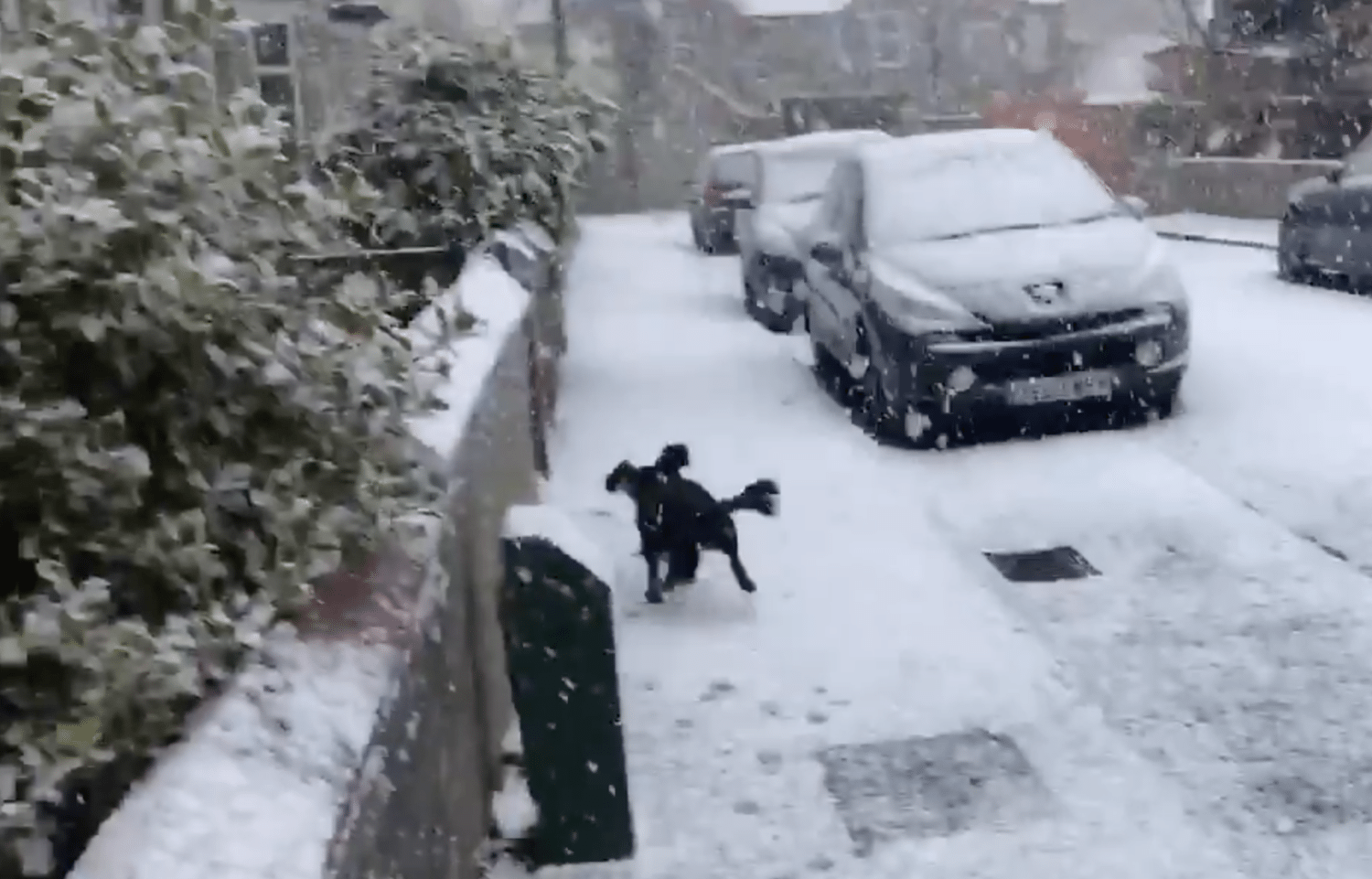 Snow is not something that a lot of us enjoy. In fact, it is a downright nuisance. The prospect of having to get up early to bundle up and clean off your vehicle before work each day is a harrowing one. However, dogs do not view things in the same way that we do. They have more of a glass half full approach at times like these, don't they?
The dog in this story certainly does, that is for sure. Truffle resides in England and when the first snowfall came, he could not contain his excitement. He's not one to care about the dirty and slippery aspect of snow. Truffle is here to have a good time and that is all there is to it.
The magical moment was not going to pass this dog by. He's the type to appreciate life and all that it has to offer. Some of us could stand to learn a thing or two from this pup. Once you have gotten the chance to watch this awesome video, you are going to see exactly what we mean by that.
Jo is his mother and the two live together in York, England. The cocker spaniel is known to have quite the lust for life, too. While he had never experienced snowfall in the past, he wasted no time inserting himself into the mix. He was given the chance to head outside and enjoy it by his mother, running full speed all the while.
Luckily, Jo was willing to record this moment and share it with the rest of us. Try your best not to grin as you watch this dog living it up. There is something about seeing snow for the first time that brings out the inner child in all of us. The dogs that we know and love are certainly no different in this regard. They do not have the same worries that we do.
Truffle does not have to worry about going to buy a winter coat or a set of snow tires. All he has to do is play. Let Jo be the one to scrape the car off when it is time to go to work. Truffle will be too busy dashing through the snow and letting us know just how much fun he is having.
Watching this dog slip and slide around like this is giving us life. Once it was time for the dog to come back inside, he had a very predictable reaction. Truffle decided that he was going to show his mother that he was not ready yet. Instead of racing back inside like some dogs do when they are exposed to the cold, he elected to pout instead. The mental image of this dog sulking is too much! We cannot stop laughing.
While we are not dealing with the same amount of snowfall where we live, we can still appreciate a video like this one. Who wouldn't love to see Truffle react like this on an everyday basis. This video is making us wish that we could take our dog out to play in the snow, to be honest. As soon as you have seen Truffle enjoying the snow, you will want to share this clip.
All of the dog owners in your life are sure to appreciate this one. There is nothing quite like seeing your first snowfall and this is an experience that needs to be shared. Please take a moment to pass this one along to your Facebook friends as soon as possible. It is time that the rest of the world got to know our good friend Truffle.