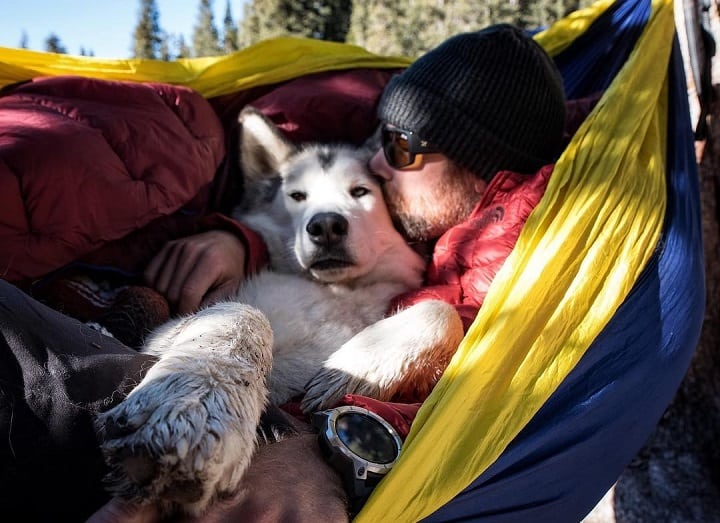 Whoa! The Scariest, Cuddliest Dogs in the World!
Wolves have a reputation of being wild if not ferocious. It is a well-deserved reputation, but underneath all that hostility, a wolf is still a canine, just a dog. And now some wolves have been bred with domesticated dogs, and the result is a much tamer "wolfdog."
Part of the problem with wolves is a little-known secret that wolves are pretty much jealous of domesticated dogs. Wolves are left out in the cold to fend for themselves and having to scrounge for food. Their dog cousins, on the other hand, live in the lap of luxury with good food, shelter, and often a loving human family to take care of them.
Wolves would like that too, but they are a proud lot and don't like to let on. They would rather act tough, howling at the moon, wandering in the wilderness to show how tough they are. But if you take the time to get to know a wolf, he or she will eventually let their guard down, and you will find an animal that would be happy to be a pet and live in a human home.
Still, you must realize wolves can range from 70 to 130 pounds. They are big animals and eat a lot. They also poop a lot. So you have to be prepared for that reality.
Especially the hybrid, wolfdog variety, is a high energy and adventurous creature. They like running, a lot, and will go as long as you want to run and more. They like fetching, going through garbage cans, and like most dogs gnawing on furniture at times. They also like a lot of food and prefer raw meat when they can get it.
Still, they are cuddly animals who like to take long naps and cuddle with other members of their pack around them.
They are still wild at heart though, and may accidentally bite you when playing. Keep their shots up to date, and your insurance paid, and you will have no worries when you get bit. Rest assured it was not intentional. No sensible canine would bite the hand that gives them food.
Wolfdogs are also always ready for adventure. If you want to go on a week-long wilderness hike, they are ready to go. They will keep you moving and active. They are also loud and like to howl, so you may bother the neighbors at times. Just invite them to your next week-long hike and they will fall in love with this animal too.
Wolfdogs like to be part of the pack, but be careful. They are natural leaders and will take over the pack if you let them. To a canine, your family is their pack, and someone has to be the pack leader. If you do not assume that role, they will. But wolfdogs are great pets all around. Big, cute, cuddly. There is just so much to like, you will want to hug one as soon as you see one.
Joyous Return of Assumed Extinct Mini Pig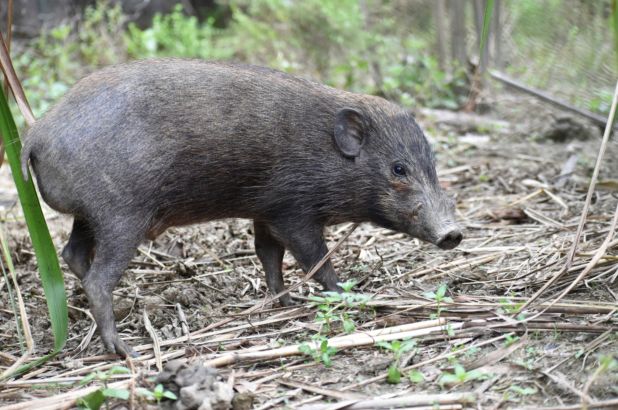 When animals go extinct, they become a footnote in history. The return of an assumed extinct species is not common. In fact, it's downright rare. So, in 1971, when the pygmy pig in India disappeared, many biologists and researchers expected the creature to be done for. The little creature normally lived in the foothills before the Himalayas reach up for the clouds and normally would reach a rocketing 10 inches in height off the ground. Given its natural size, the pygmy pig generally tried to stay out of sight to keep off the dinner menu of predators. It's own diet consisted of bugs and tubers, more than enough to keep the creature fed.
An Amazing Turnaround
However, after 100 years of human intervention and encroachment, by the 1970s the pig was written off. It wasn't until another 20 or so years later, researchers in the area managed to catch a few of the pygmy pigs alive. They nurtured them in captivity until they bred, and then the teams worked to continue increasing the pigs numbers. Finally, enough of a population was raised that the researchers could actually attempt to let the pygmy pigs go. The releases began in Assam, in the northeast part of India. And so began 25 more years of work trying to get the wild pigs to increase their number and avoid a complete wipeout. Today, some 300 to 400 creatures are estimated to be alive, running wild. Another 76 are held in reserve and continue to be raised in captivity, just in case. However, the best news is, the species is living again.
More Than One Colony Makes a Party
In addition to the original release in Assam, additional pigs have been released, with colonies established in Manas as well as Orang, both national parks in India, as well as a pair of animal sanctuaries.
The world can't afford to lose more species to extinction thanks to human development, including pigs. Currently, there are only 17 types of pigs left today. Without the efforts of conservationists, that number would drop further. Each extinction is like someone taking a giant eraser to a chalkboard of millions of years of evolution.
Of course, now the problem is nature itself as well. While the pygmy pig population has stabilized and is growing, the bigger problem is that they are still fragile. Swine flu and similar conditions can easily decimate these pigs before anyone can stop it simply through contagion. So, the conservationists have their hands full trying to keep the populations safe and separated from any carriers with potential viral threats.
Conservationism can be hard, and oftentimes it ends in disappointment trying to save an endangered creature. However, in India, this time the pygmy pig can be considered a win. And, if things stay on track, it should be able to re-establish itself very well.