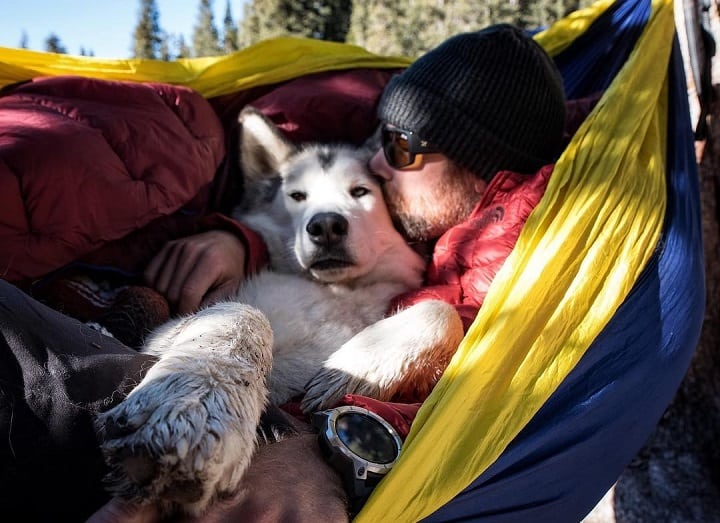 Whoa! The Scariest, Cuddliest Dogs in the World!
Wolves have a reputation of being wild if not ferocious. It is a well-deserved reputation, but underneath all that hostility, a wolf is still a canine, just a dog. And now some wolves have been bred with domesticated dogs, and the result is a much tamer "wolfdog."
Part of the problem with wolves is a little-known secret that wolves are pretty much jealous of domesticated dogs. Wolves are left out in the cold to fend for themselves and having to scrounge for food. Their dog cousins, on the other hand, live in the lap of luxury with good food, shelter, and often a loving human family to take care of them.
Wolves would like that too, but they are a proud lot and don't like to let on. They would rather act tough, howling at the moon, wandering in the wilderness to show how tough they are. But if you take the time to get to know a wolf, he or she will eventually let their guard down, and you will find an animal that would be happy to be a pet and live in a human home.
Still, you must realize wolves can range from 70 to 130 pounds. They are big animals and eat a lot. They also poop a lot. So you have to be prepared for that reality.
Especially the hybrid, wolfdog variety, is a high energy and adventurous creature. They like running, a lot, and will go as long as you want to run and more. They like fetching, going through garbage cans, and like most dogs gnawing on furniture at times. They also like a lot of food and prefer raw meat when they can get it.
Still, they are cuddly animals who like to take long naps and cuddle with other members of their pack around them.
They are still wild at heart though, and may accidentally bite you when playing. Keep their shots up to date, and your insurance paid, and you will have no worries when you get bit. Rest assured it was not intentional. No sensible canine would bite the hand that gives them food.
Wolfdogs are also always ready for adventure. If you want to go on a week-long wilderness hike, they are ready to go. They will keep you moving and active. They are also loud and like to howl, so you may bother the neighbors at times. Just invite them to your next week-long hike and they will fall in love with this animal too.
Wolfdogs like to be part of the pack, but be careful. They are natural leaders and will take over the pack if you let them. To a canine, your family is their pack, and someone has to be the pack leader. If you do not assume that role, they will. But wolfdogs are great pets all around. Big, cute, cuddly. There is just so much to like, you will want to hug one as soon as you see one.
The Mother Doberman and the Kitten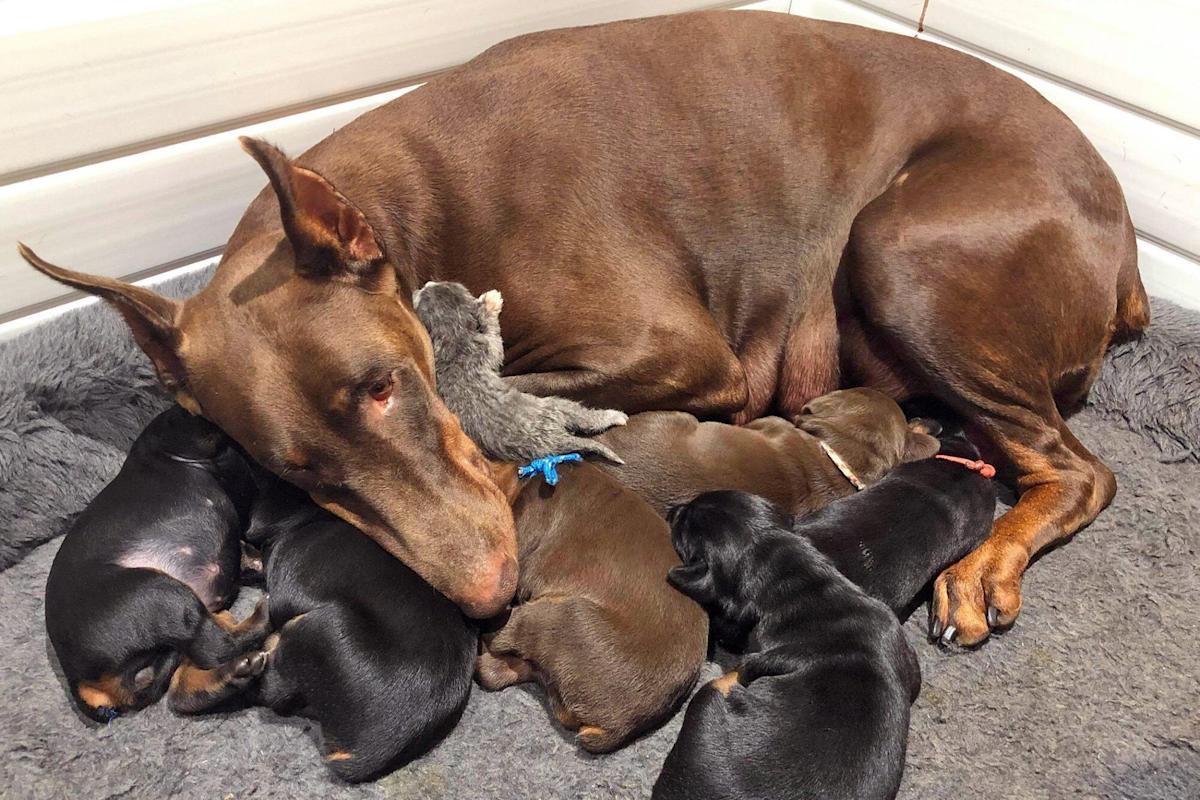 The idea of one animal raising a baby of a different species has long been part of human folklore. After all, the ancient myth of how Rome was created started with Romulus and Remus, twin babies, kept alive by a mother wolf. In far more modern times, Dr. Seuss books also took the same theme and reflected the story line with Horton the Elephant helping to hatch a baby bird. And then, of course, there is Dumbo the Elephant, Disney's version, flying after being raised and taught by crows.
Of course, in real life, cross-species care rarely happens. However, once in a while, animals do show empathy and go beyond their norms to help a young one in need. Koko the Gorilla, famous for learning sign language, raised a kitten. And a big-sized Doberman, Ruby, did the same with a little kitten she found herself with. Ruby was already in mother mode, which probably helped the situation; she had six puppies of her own nursing at the time, so the idea of a newborn kitten being added to the mix didn't seem that far-fetched, even to a big dog.
The human taking care of Ruby and her brood, Brittany Callan, normally manages the raising of Dobermans as her occupation. It helps that she lives on a farm, with plenty of room and facilities to manage animal husbandry. Given that background, when Callan happened to find a baby kitten without her mother and sure to end up passing away exposed, Callan immediately wondered whether Ruby could help. Ruby had just given birth to her own puppies just a few days before, so if anything, the dog would likely be in a prime maternal mood. It was worth a chance to save the cat.
It took a few minutes for Ruby to be comfortable with the new feline introduction, but once the nursing mother deemed the kitten no apparent threat, she was fine with taking care of one more baby in the melee of her puppies clamoring for food. Ruby was quite accommodating, actually, according to Callan. The Doberman was already used to being on the farm and surrounded by multiple species and sizes, so another kitten wasn't going to be much of a shock to her compared to how a city dog might act.
Is inter-species motherhood common? Not really, but it does happen. Russian ookeepers trying to save two tiger cubs were able to depend on the help of a Shar-Pei that nursed the two cubs long enough that they would survive. And in Ireland, a similar situation occurred with a cat raising three ducklings along with her regular kittens. In Callan's opinion and experience on the farm, the maternal instinct is so strong, it drives animals to become sympathetic to the plight of young ones needing care. And being around other animals regularly helps a lot with that trend of adoption.
As it turned out, Ruby's new kitten puppy, Ramblin' Rose, ended up doing just fine. The baby cat even got protective care from mom when the puppies started getting a bit too rough for the cat. The kitten ended up growing strong and taking on weight and will likely be just fine around dogs on the farm as a result of her rearing by Ruby.