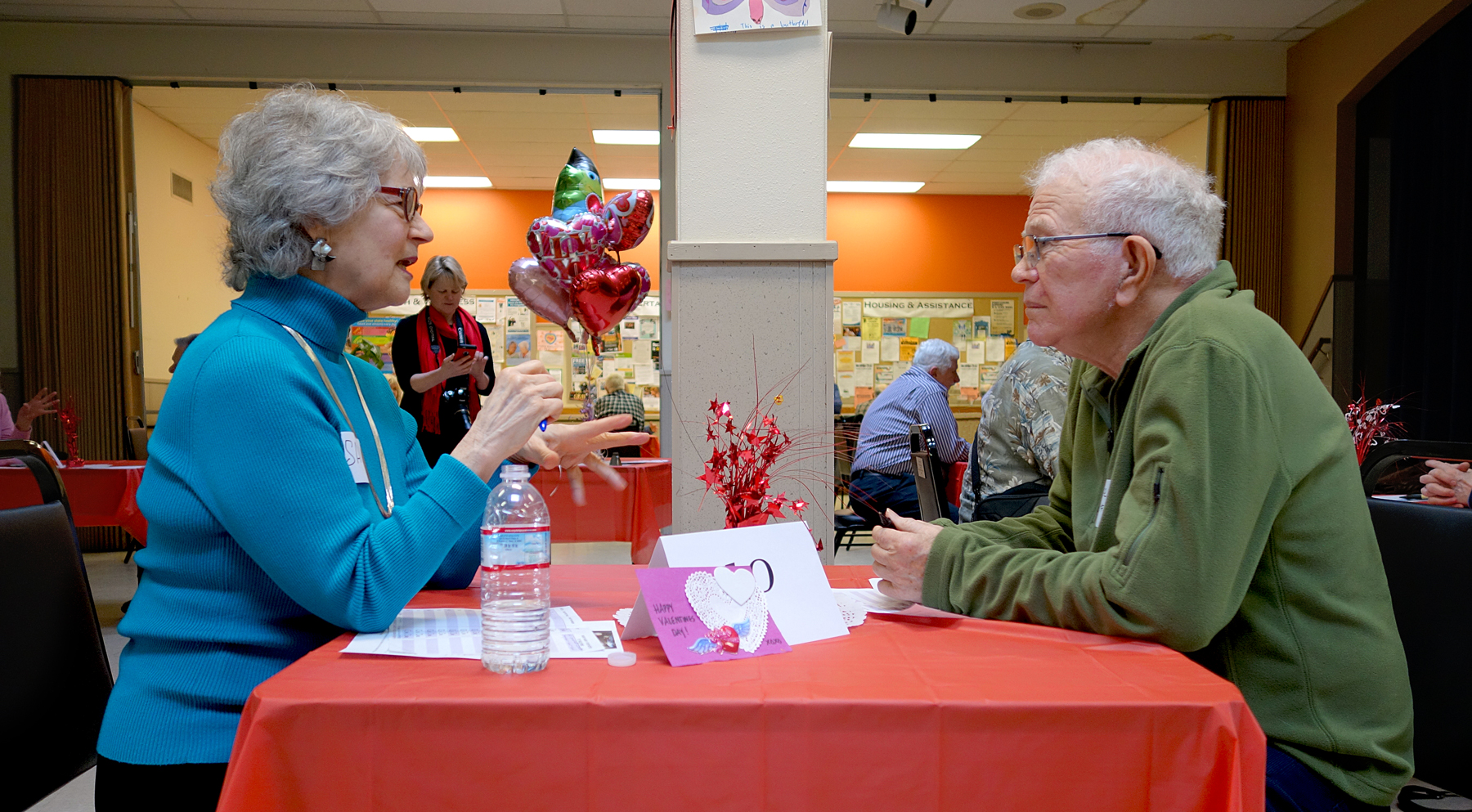 When The Elderly Speed Date This is What Happens
As a new generation enters the time of dating and marriage, the status quo around dating is starting to change. More and more people are relying on dating apps and looking at non-traditional ways of finding a partner. This extends into the world of speed dating as well. For most people, they likely think about speed dating as a way that the young professionals who don't have time to meet people try and find a partner. On the other hand, there are lots of other populations that are trying speed dating as well. Recently, a retirement home located in Atlanta, GA put together a night of fun speed dating for their seniors and those in the surrounding community. Billed as an event for individuals between the ages of 72 and 96, there were actually some surprising results.
Retirement as the Golden Years: Without a Partner?
Most people refer to the era of retirement as the "golden years." This is where people who have worked hard and saved for retirement and relax and enjoy their hard work. As medicine and healthcare continue to advance, people are living longer than ever. Unfortunately, many people's life partners pass away and too many seniors are finding themselves spending their golden years without a partner. It is easy to see how this could contribute to some significant quality of life issues. On the other hand, it doesn't have to be this way. For this reason, a retirement home decided to offer speed dating to the seniors in their area. After all, having someone to spend those golden years with is good for someone's overall health and offers a stable source of support.
What About Speed Dating?
Speed dating was set up a long time ago and for those who don't know, this is a way for people to meet others face to face in a safe and fun environment. There are multiple small tables that are set up with women on one side and men on the other. Then, the couples have a few minutes to talk to each other about whatever they choose. They are given a short time to see if a connection is sparked before they move on to the next table. The individuals then mark down whether or not they would be open to spending time with that person. At the end of the night, the cards are examined. If a match is found, then the couple is informed. The next step is up to them.
Speed Dating for the Elderly: Looking for Love
At this fated speed dating event located in Atlanta, there was an elderly couple that decided they had found their match. In October of 2017, Renee Weiss (80 years old) and Miles Miller (92 years old) met in a speed dating event located in Atlanta. Even though they had only spent four minutes together at this event, this was enough time for them to decide that they were compatible. They have been dating ever since then. They now eat dinner together on a regular basis, still talk on the phone daily, and even took a week-long cruise around the Caribbean. They continue to date today and have no plans to stop anytime soon. This couple is a standing testament to the idea that dating has no age limit, no does love. If they are open to the idea of speed dating, shouldn't other people be as well? Why not give it a shot? It is a great way to meet people and spend a night out with others!
The Library Cat of Port Austin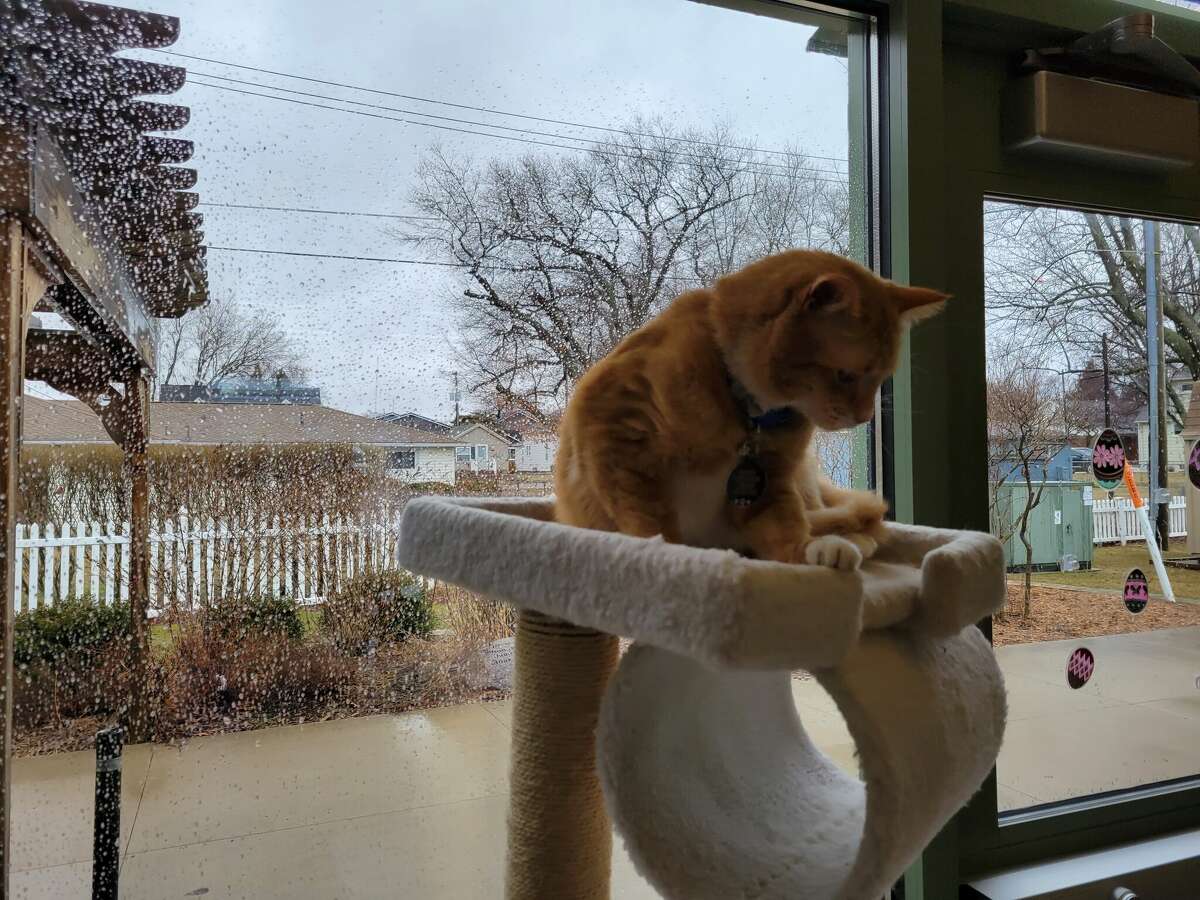 Library regulars expect to see books, computers, magazines, posters, notices, bulletin boards and even seminars at the local library building or community center adjacent to such facilities. However, they typically don't expect to see a dedicated house cat and standard equipment. However, for Port Austin, a feline accompaniment is exactly what's on order for book lovers and library fans in the local town.
Named Booker, which oddly seems to be similar to books, the orange feline wasn't a planned acquisition for the library. Instead, the cat decided to make the place home all on its own. It helped that once the cat became a regular, the patrons and staff made a point of taking care of the cat as well. Good things happen when you're regularly fed at the same location daily.
This September 2022 will be a solid three years since the cat showed up, and Booker isn't making any bones about leaving. Mary Jaworski was the original discoverer of Booker. She originally found the cat had somehow snuck into her garage at home, half-blind, and unable to eat on its own. Jaworski tried to find someone to take in the cat, but nobody was volunteering or available. As the library director for Port Austin, Jaworski ended up watching and caring for the orange feline both at home and at work. It helped that the library board was also fond of cats as well. So, as it turned out, Booker was charmed; the cat not only had a home to roam around, it had multiple fans to take care of the cat as well throughout the day.
As it turned out, the patrons liked the idea of a home cat lounging around and roaming the Port Austin library on a regular basis. It made the library homey and comfortable. That helped Booker's transition inside the library as well, after the cat was up to date on all his shots and safe around all of the patrons, including kids.
Booker wasn't lacking anything inside the library, and there was no worry he was going to start exercising his claws on the book inventory. Instead, the cat has its own cat tree, carpet for claws, appropriate amenities for personal business, and plenty of cat toys and areas to escape when it gets busy and the cat just wants to be left alone. Booker actually became so popular, he started to develop a collection of donated toys and cat food from the locals. And if he happened to be out of sight longer than normal, everybody would start asking where he was and if everything was alright with the animal.
Celebrity status probably wasn't in the cat's original plans, but Booker seems to have adapted quite fine to all the attention he gets on a regular basis. The kids play with the cat when he wants activity, and, in turn, Booker has been an attraction to bring more kids to the facility and into reading in general. And Booker is quite good at hamming it up for the crowd. He loves the petting, getting held, sitting next to patrons on the furniture and is not easily spooked by the human activity going on daily. In fact, Booker is probably one of the best behaved cats most people will meet.
Finally, Jaworski notes, Booker has a habit of wanting to sound out any new arrivals he hasn't seen or smelled before. If there are bags or belongings, he's all over the stuff before the patron realizes what's going on. That said, Booker isn't about to have a team under his leadership. One cat seems to be more than enough for the library and its customers for now. Ironically, Jaworski herself is allergic to cats, but she tolerates Booker. Ultimately, the cat earns his keep attracting more than the normal flow of patrons to the Port Austin library, easily justifying the operations and helping the library grow.