What Temperature Should You Drink Water At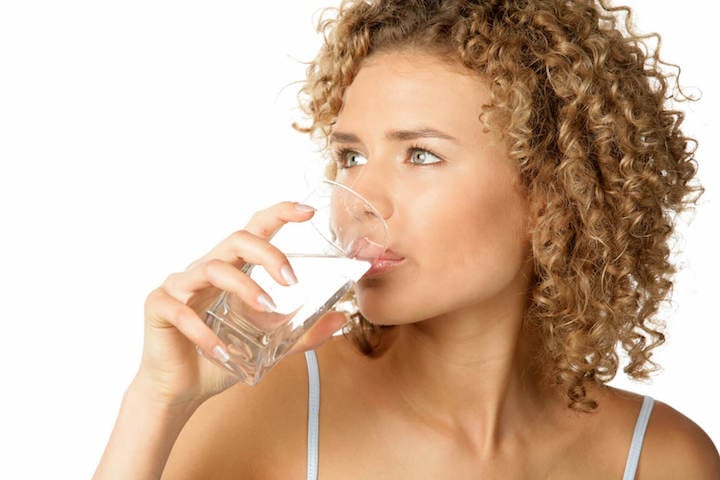 It is common knowledge that if given the option of choosing between cold water and warm water, you are going for the cold water. It does not matter how refreshing cold water is especially when the sun is scorching because recent findings show that warm water is by far much better than your preferred cold water. Without a proper explanation, it is almost impossible for you to believe this newly found fact, right? This is why we bring to you credible and detailed information on the importance of warm water.
Importance of warm water
Digestion
The breakdown of food is an essential step for human beings. If the food you consume is not adequately broken down, there is a probability that they may end up making your stomach to harden or cause a large deposit of fats in the intestines. You don't want either of these occurrences, right? Then you need to begin taking up that glass of warm water as warm water aids your digestive system to easily breakdown food thereby avoiding any of the mentioned situations, which are mainly brought about by the uptake of cold water after meals, regularly.
Chilling Out
Who hates chilling out? No one perhaps! But sometime you can't help but notice you cannot comfortably chill out no matter how much you try. In this case, your central nervous system is usually tensed, and there is no way you can chill with such a tensed nervous system. Here is where the warm water comes in because intake of warm water improves the central nervous system and makes you more relaxed, making it easier for you to chill out.
Pain Alleviation
You are probably wondering how you can use something heated to take off the pain. Well, if you are a girl, this should not keep you wondering and if you are a boy consider confirming this from your trusted girlfriend. When warm water is placed on the aching stomach during that day of the month for the ladies, the pain usually goes away after a couple of minutes. Try this with cold water and nothing will be impacted. This should tell you that indeed water helps in pain alleviation, unlike cold water.
Elimination of nasal congestion
When you are down with that cold or if you are a sinuses patient, nasal congestion becomes part and puzzle of your life. Whereas you can use medicines to get rid of the nasal congestion, this may take some time and may cost you some good cash. You can, however, choose to save the money by simply using that warm water which produces steam to eliminate nasal congestion. You can choose to even spice it up with a bit of lemon, and after a few minutes or hours for some people, you will be okay.
These are few of the many important roles of warm water which distinctly cold water cannot perform. You better begin taking that cup of warm water for this and much more.
Routine Traffic Stop Turns into Heartwarming Occasion Thanks to Officer's Kind Gesture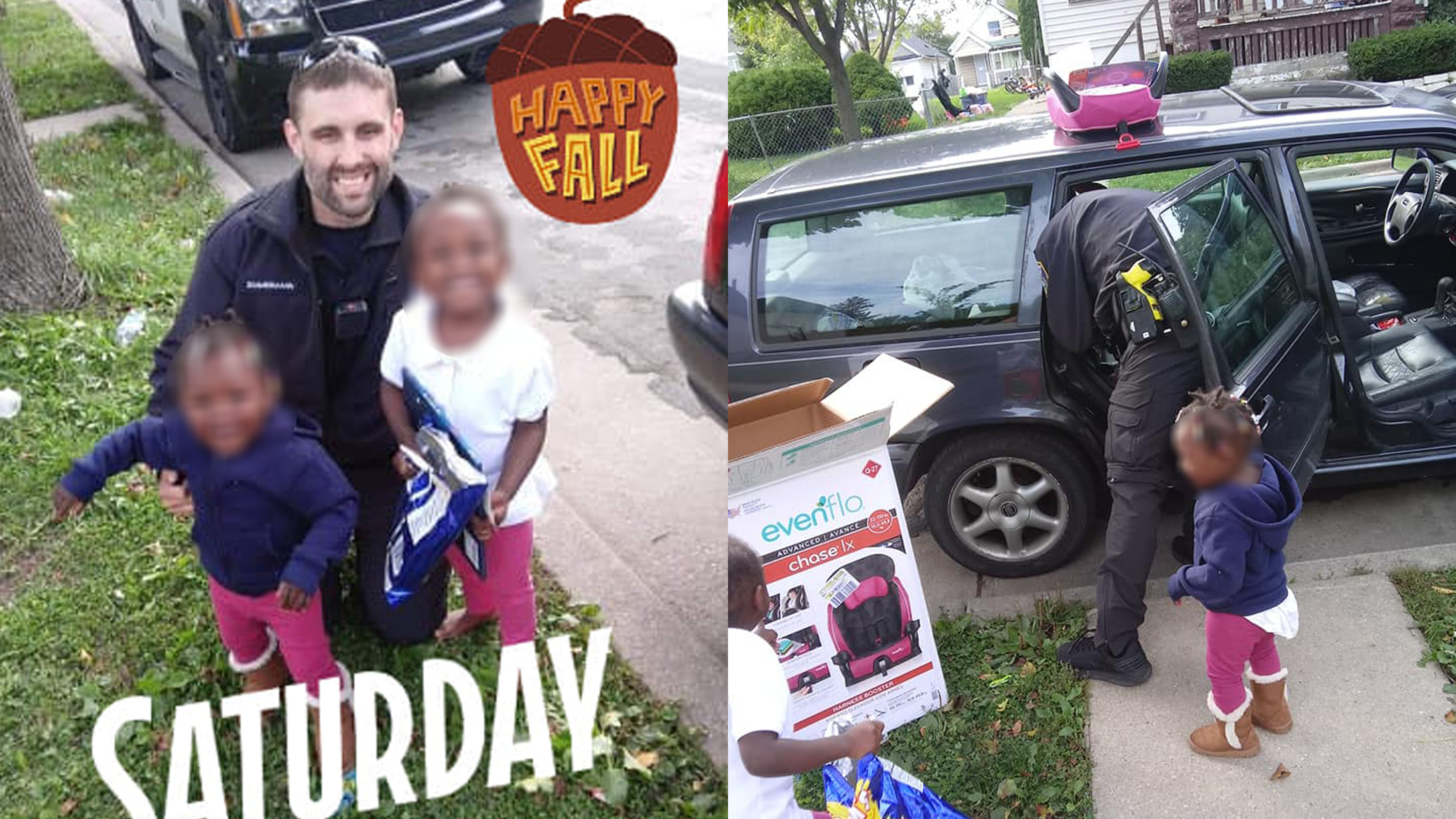 Getting pulled over can be a stressful situation. You may not know right away why you were asked to stop, but you probably have a good hunch that it's not for a good reason.
More often than not, that premonition we have about being pulled over turns out to be accurate and we have to be involved in a less than ideal situation. It's why many of us dread stopping to talk to an officer so much.
Andrella Jackson may now have different thoughts about being asked to stop by an officer though.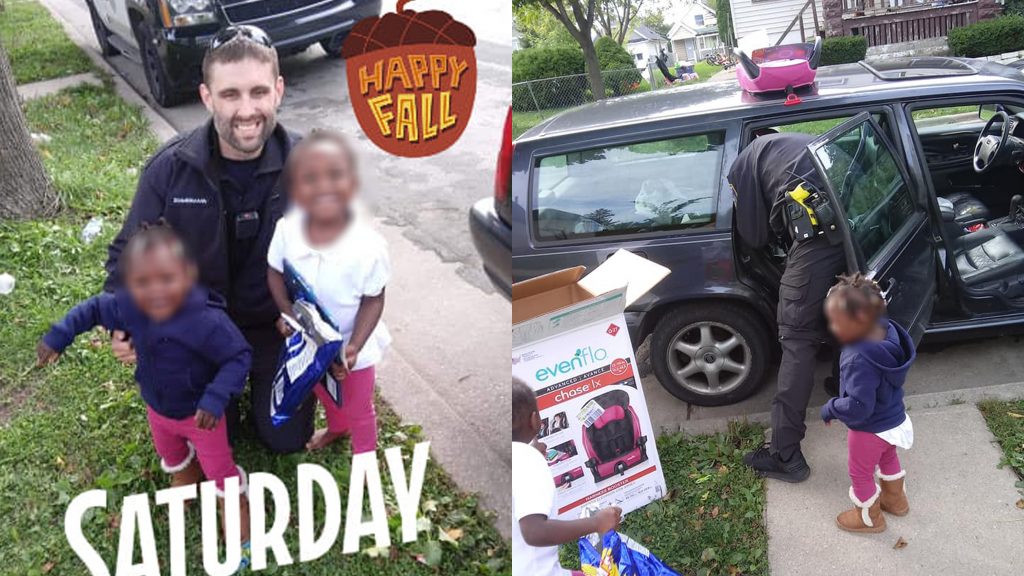 Not too long ago, Jackson was spotted by Milwaukee police officer Kevin Zimmerman and was asked to pull over. Officer Zimmerman requested that Jackson stop because she had the wrong registration for her car.
As he approached the vehicle though, something else caught the eye of Officer Zimmerman. To be more specific, he saw that there were three kids in the backseat of Jackson's car and two of them were still very small, WTMJ-TV reported. He also noticed that the two small children in question were not in car seats.
Officer Zimmerman then asked Jackson why the small kids were not placed in car seats and she said that she did not have the money to pay for those essential pieces of safety equipment at that time. Jackson mentioned that with winter on the way, she was saving up to buy her children new coats and boots.
A shortage of money is the same reason why Jackson had failed to get her vehicle registered properly.
Per the American Automobile Association (AAA), there are laws in every state dictating that children should be in car seats or restraints.
It would have been easy for Officer Zimmerman to issue Jackson tickets for her violations, but he opted to handle things a different way. Instead of adding to her problems, he went about solving one of them.
Officer Zimmerman soon made his way to a nearby Walmart, and after learning how much the kids weighed from Jackson, he went ahead and purchased two car seats using money out of his own pocket. He even stuck around to install the car seats himself.
By the way, the police officer did more than just give Jackson and her kids new car seats. According to this report from CNN, Officer Zimmerman also made a stop at the police department to pick up a few things – children's books and stickers – that he also gifted to Jackson's kids.
The police officer explained why he went the extra mile to help out Jackson. Officer Zimmerman shared that he has kids of his own. He hinted at how frightening the thought is of his own kids moving around in a vehicle with no car seats and how they can be placed in grave danger if an accident occurs.
Officer Zimmerman also said that he was always taught to "do the right thing even if no one is looking." In this case, both Jackson and the Milwaukee Police Department wanted to make sure that Officer Zimmerman would receive the recognition he deserved even if he wasn't looking for that.
The generous act touched Jackson, prompting her to shower Officer Zimmerman with numerous "thank yous." Her kids got in on the chorus of generosity as well.
Jackson called Officer Zimmerman "awesome" and that she is appreciative of the kindness he showed. She added that with the car seats now purchased and installed, she will be able to allocate a bigger budget that will then be used to buy those new coats and boots that her kids need.
What could have turned into an even more trying situation for Jackson and her kids became a shining example of humanity at its best and that is thanks to the generosity exhibited by Officer Zimmerman.