What is the meaning of Black Friday?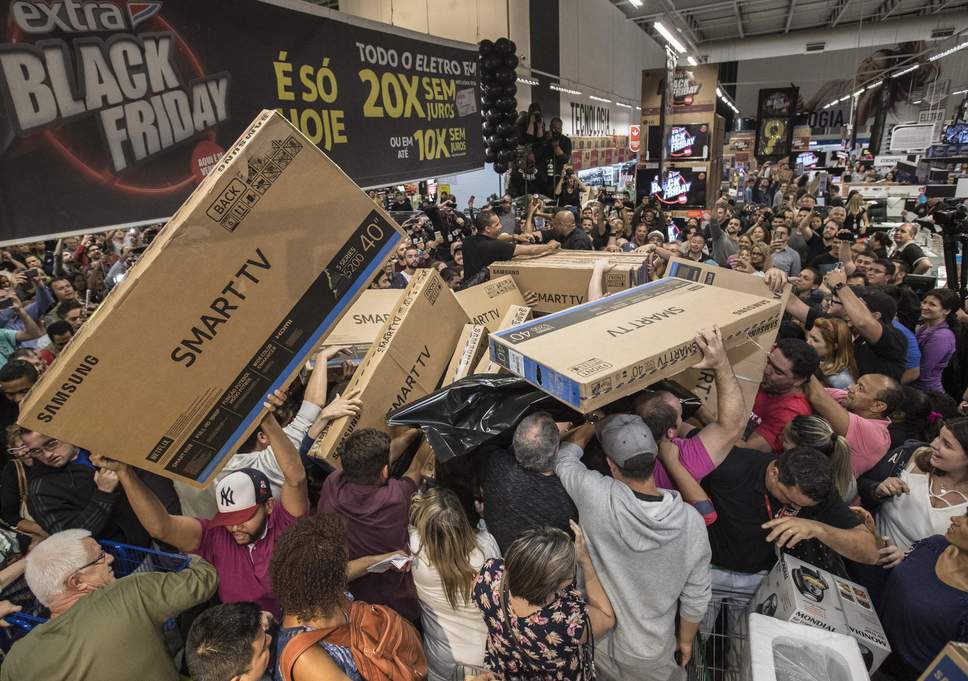 Black Friday is a retail event that is observed mostly in the US and the UK. It is the Friday after Thanksgiving, and it is a time that many bargain hunters search for the perfect holiday gift. Many retailers advertise special deals or offers on this day, and it is heavily marketed to consumers as the day to go out and purchase a big ticket item.
Where does the term Black Friday come from? One theory is that the name comes from the early morning hours many shoppers rise, often before dawn, to line up to purchase big screen televisions, the hottest toy, or other "must-haves".
Another theory is that it helps retailers to land in the black (as opposed to in the red) after the accounting cycle closes at the end of the year. There's a push to move inventory, and the sales generated can potentially help businesses to turn a profit.
A third name for Black Friday is attributed to the fact that many workers and employees would call off sick that day, in order to have a four day weekend after the Thanksgiving holiday. Many places of businesses offered incentives to their employees like bonuses to encourage them to come in that day.
There was a movement to change the name of Black Friday to Big Friday, because some of the purported origins of Black Friday are unsavory. Nevertheless, to this day the Friday after Thanksgiving is called Black Friday. Even though retailers tried to change it in order to encourage a more positive frame of reference to their customers, the name stuck.
Black Friday was once signaled by the Santa Claus Parade. After the conclusion of the parade, the holiday season (and thus shopping) had officially began. It didn't become a household term until the 1990's, when advertisers and retailers saw an opportunity to move inventory by promoting another holiday. The term began in Philadelphia, to describe the crowd and congestion in traffic on that day. It moved slightly to the New Jersey area in the 1980's. Eventually, it caught on nationwide in the mid 1990's, and now it is a ubiquitous event with almost every retailer. Shoppers spend billions on this day every year on gifts for themselves and loved ones.
The following days after Black Friday are inspired by the name, and have similar meanings and significances. For example, Small Business Saturday is the Saturday after Thanksgiving, and it encourages shoppers to patron local small businesses in order to support their community. Another alternative to Black Friday is Cyber Monday, which is growing in popularity every year as more shoppers become comfortable with digital shopping. On Cyber Monday, shoppers can find great deals on all of the products they love, and some they have never even heard of, all from the comfort of their home or convenience of their smartphone. A few weeks down the line is Green Monday, which is another big shopping day in December preceding the Christmas holiday.
Whenever and wherever you choose to shop, you've probably heard of Black Friday. It's a big event for many customer service places, and there are plenty of deals to be had.
A baby bear, tiger, and a lion found in a basement 12 years ago are now best friends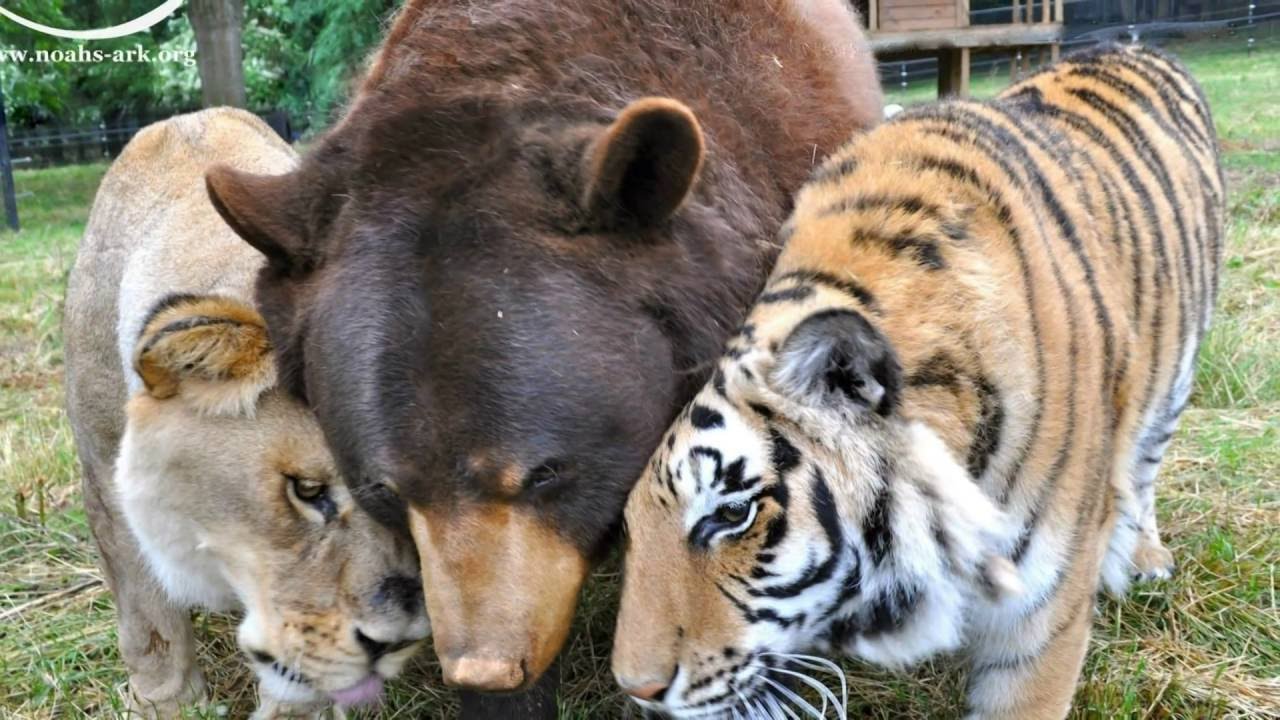 Wild animals try to stick to their natural habitat and they also tend to follow their natural social characteristics. For example, leopards are known to be very reclusive creatures and often prefer a solitary life. Bears and tigers are also not very social too.
In this fascinating story, a bear, a tiger, and a lion have grown up to become best buddies. In a video posted online, a 12-year-old Black Bear, named Baloo, walks over to his friend, Shere Khan, a Bengal Tiger, and cuddles with him as if they are brothers. Tigers don't even get along with their kin. So this friendship between the bear and tiger is even beyond kinship. To make things even more unbelievable, they have another friend, named Leo. You guessed it right, Leo is a lion.
What might explain this unusual friendship is their common history. 12 years ago, when these three animals were babies, they were being kept in terrible conditions in a basement. Fortunately, they were recovered by the police and bought to Noah's Ark Sanctuary in Locust Grove, GA. The three animals have cared for their entire life at the Sanctuary.
The staff at Noah's Ark Sanctuary have never heard of such friendship between a big cat and a bear. They do share the same habitat, especially in the Fat East, but any encounters between them as most aggressive or they just ignore each other and keep out of the way of the other. They don't walk up and cuddle each other. The staff at the sanctuary does point out that out of these three, Shere Khan has kept a little bit of natural wild mannerism but he is still very friendly. When it is sleep time, the trio shares the same room and cuddle together. They were kept as pets in that basement, which was legally not allowed. The owner of the basement was a drug dealer. They were confiscated and bought the sanctuary. Since then the owner of the sanctuary has looked after these three.
Unfortunately, Leo has passed away, leaving his loved ones with wonderful memories of him. He was 15 years of age when he passed away. He had been feeling sick and during surgery, his doctor found 80% of his liver was damaged. He could not have survived in such a condition. The difficult decision to let him go had to be made so that he does not suffer. His end in the world was peaceful.
Leo's best friends, Shere Khan and Baloo, were able to say a final goodbye to him. They have been doing all right since their best friend's departure. The staff at the sanctuary keeps a close eye to check off any worrisome signs of depression or change in behavior. The staff believes these two already knew Leo was terminally ill long before the staff was able to find out.
Leo's final resting place is located by the clubhouse at the sanctuary. Such compassion and bond in animals of different species are very rare. In the wild, they might have been foes, but at the sanctuary they were brothers. Their story is an example of when nurture overtakes nature. They grew up together and build a bond that went beyond the design of nature. Humans do not fully understand the communication or relationship dynamics of the animals. This story is an example of how wild animals can get along in the right environment.