What is the meaning of Black Friday?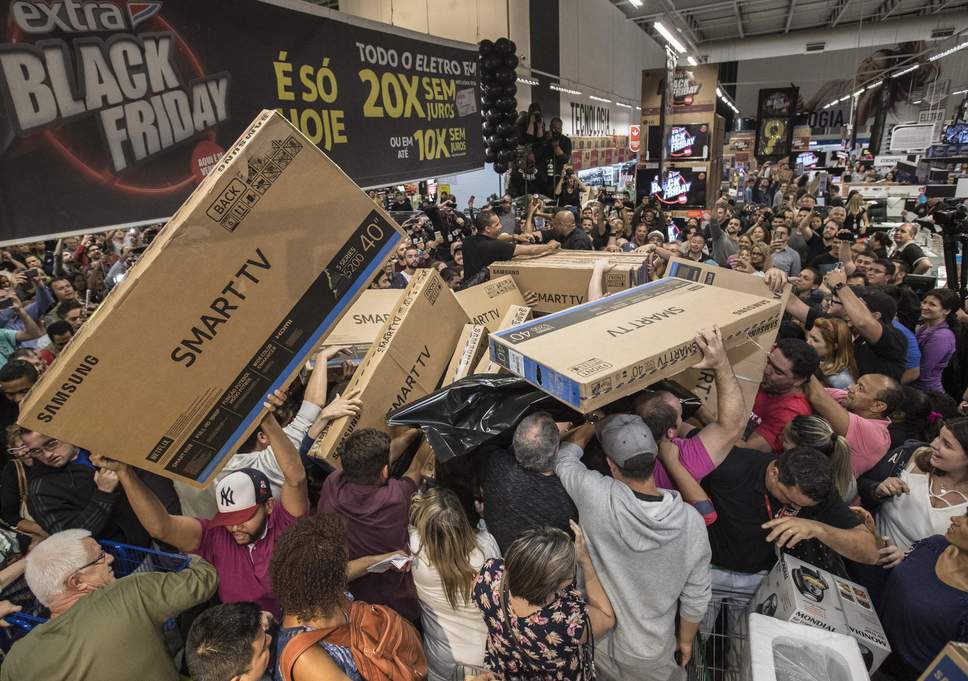 Black Friday is a retail event that is observed mostly in the US and the UK. It is the Friday after Thanksgiving, and it is a time that many bargain hunters search for the perfect holiday gift. Many retailers advertise special deals or offers on this day, and it is heavily marketed to consumers as the day to go out and purchase a big ticket item.
Where does the term Black Friday come from? One theory is that the name comes from the early morning hours many shoppers rise, often before dawn, to line up to purchase big screen televisions, the hottest toy, or other "must-haves".
Another theory is that it helps retailers to land in the black (as opposed to in the red) after the accounting cycle closes at the end of the year. There's a push to move inventory, and the sales generated can potentially help businesses to turn a profit.
A third name for Black Friday is attributed to the fact that many workers and employees would call off sick that day, in order to have a four day weekend after the Thanksgiving holiday. Many places of businesses offered incentives to their employees like bonuses to encourage them to come in that day.
There was a movement to change the name of Black Friday to Big Friday, because some of the purported origins of Black Friday are unsavory. Nevertheless, to this day the Friday after Thanksgiving is called Black Friday. Even though retailers tried to change it in order to encourage a more positive frame of reference to their customers, the name stuck.
Black Friday was once signaled by the Santa Claus Parade. After the conclusion of the parade, the holiday season (and thus shopping) had officially began. It didn't become a household term until the 1990's, when advertisers and retailers saw an opportunity to move inventory by promoting another holiday. The term began in Philadelphia, to describe the crowd and congestion in traffic on that day. It moved slightly to the New Jersey area in the 1980's. Eventually, it caught on nationwide in the mid 1990's, and now it is a ubiquitous event with almost every retailer. Shoppers spend billions on this day every year on gifts for themselves and loved ones.
The following days after Black Friday are inspired by the name, and have similar meanings and significances. For example, Small Business Saturday is the Saturday after Thanksgiving, and it encourages shoppers to patron local small businesses in order to support their community. Another alternative to Black Friday is Cyber Monday, which is growing in popularity every year as more shoppers become comfortable with digital shopping. On Cyber Monday, shoppers can find great deals on all of the products they love, and some they have never even heard of, all from the comfort of their home or convenience of their smartphone. A few weeks down the line is Green Monday, which is another big shopping day in December preceding the Christmas holiday.
Whenever and wherever you choose to shop, you've probably heard of Black Friday. It's a big event for many customer service places, and there are plenty of deals to be had.
Experts Warn Pet Owners About The Dangers Of Himalayan Salt Lamps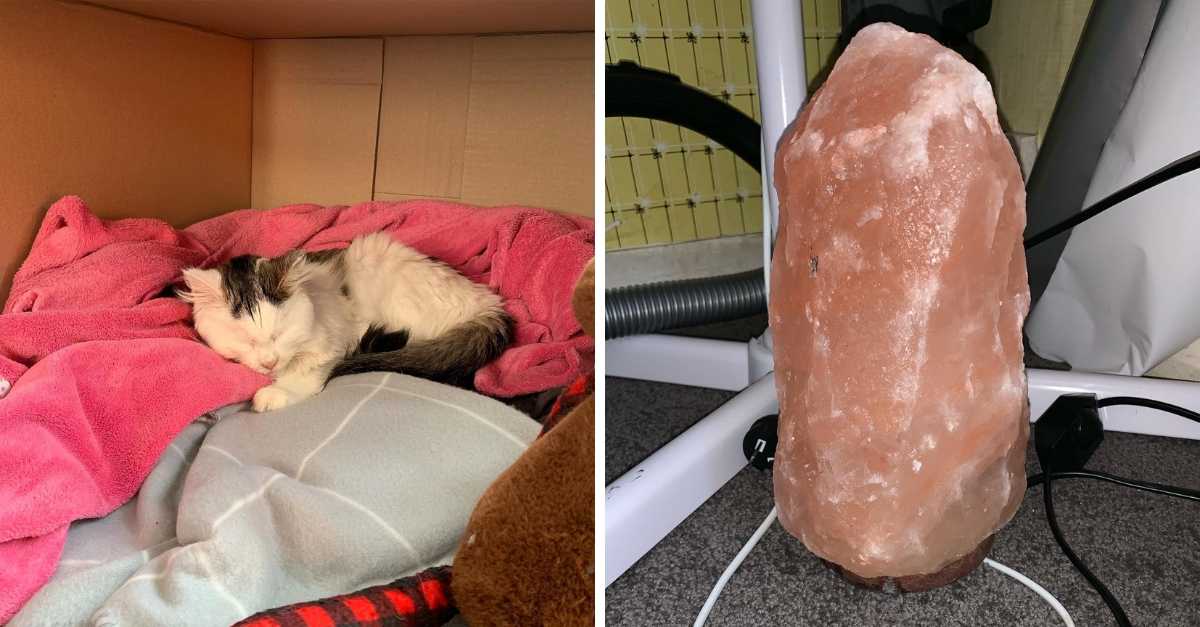 Pet owners are always looking to make sure that their four legged friends are safe and sound. It only makes sense, right? Our pets look to us for food, shelter and care. If we are not going to look out for them, who will? Now that Himalayan salt lamps are steadily rising in popularity, pet owners have been looking into the potential benefits that they have to offer.
These benefits are numerous to the owner but are these salt lamps truly safe for the pet? It is a question that certainly deserves answering. They might be a great addition to the home but these advantages could come at a cost to your pet. In a best case scenario, the lamps clean the air in the home and allow us to get a good night's sleep.
They are also said to offer a marked improvement to our serotonin levels. One woman has a horror story to offer about her cat and it is disconcerting, to say the least. The hidden dangers of these lamps need to be exposed, so that no other pets are forced to suffer from a similar fate. That's what makes this story such an important one to pass along and share with fellow pet owners.
After all, there are no shortage of people out there who are probably blissfully unaware of the issues that these lamps present. They reside at the intersection between home decoration and vital self care. It is easy to see why so many pet owners have already fallen under their spell. Maddie Smith was forced to wake up to a pet owner's worst nightmare recently.
Her cat was not behaving in her usual manner. Something was wrong with poor Ruby but Maddie was not sure what it was. Initially, she believed that the cat was simply feeling chilly. She tried her best to warm up Ruby and left for work. Unfortunately, the cat's condition slowly started to worsen. By the time Maddie was able to come back home, she could tell that something was seriously wrong with the cat.
When she took the animal to the vet's office, the connection between her condition and the Himalayan salt lamp that was being used had been revealed. Humans must avoid excessive exposure to salt and pets experience the same risk factors. These lamps release a sizable amount of salt into the air, causing pets to go through all sorts of harmful side effects.
If Maddie had not brought her pet to the vet's office when she had, we shudder to think of what may have happened next. Lamp owners need to take the proper precautions going forward. It all starts with proper lamp storage. The lamp cannot and should not be kept in an area that pets have easy access to. The owner should be storing the salt lamp far away from their animal.
Maddie's Facebook post about the matter was shared far and wide. She wanted to make sure that other pet owners did not make the same mistake as she did. It is easy to see how these errors happen, though. We mean well and we try our best to keep our homes looking and feeling nice. The last thing that any pet owner wants is to hurt their best friend.
Please do your part to assist other pet owners who might be experiencing similar issues by sharing this story. If you know someone who owns a pet and a Himalyan salt lamp, this is your chance to set things right. Ruby may have been licking this lamp excessively but she is going to be OK now! Let's do our part to make sure that other pet owners do not have to learn this lesson the hard way.