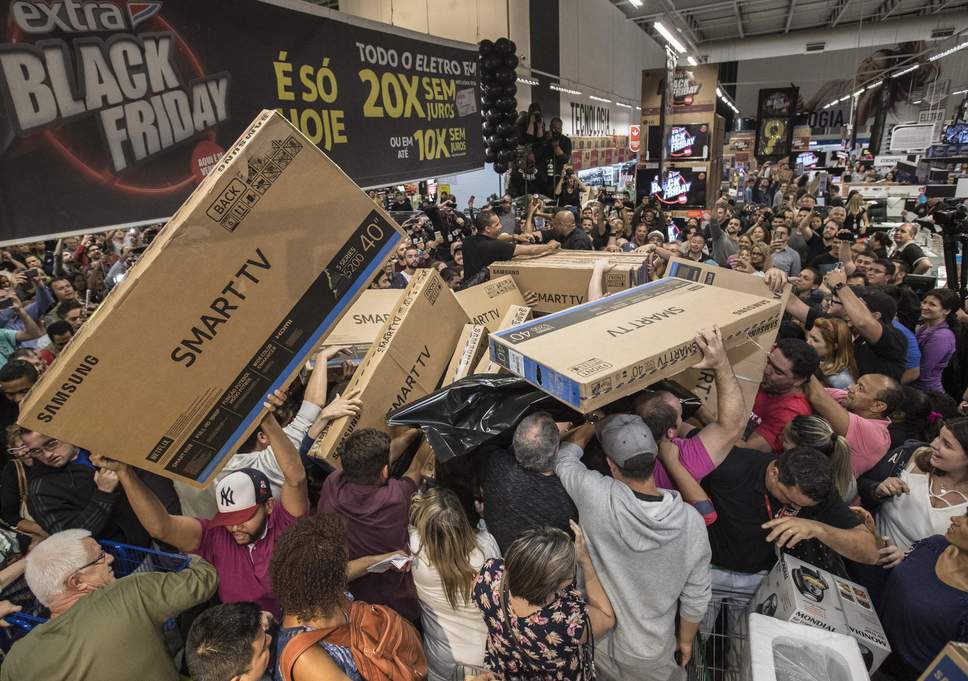 What is the meaning of Black Friday?
Black Friday is a retail event that is observed mostly in the US and the UK. It is the Friday after Thanksgiving, and it is a time that many bargain hunters search for the perfect holiday gift. Many retailers advertise special deals or offers on this day, and it is heavily marketed to consumers as the day to go out and purchase a big ticket item.
Where does the term Black Friday come from? One theory is that the name comes from the early morning hours many shoppers rise, often before dawn, to line up to purchase big screen televisions, the hottest toy, or other "must-haves".
Another theory is that it helps retailers to land in the black (as opposed to in the red) after the accounting cycle closes at the end of the year. There's a push to move inventory, and the sales generated can potentially help businesses to turn a profit.
A third name for Black Friday is attributed to the fact that many workers and employees would call off sick that day, in order to have a four day weekend after the Thanksgiving holiday. Many places of businesses offered incentives to their employees like bonuses to encourage them to come in that day.
There was a movement to change the name of Black Friday to Big Friday, because some of the purported origins of Black Friday are unsavory. Nevertheless, to this day the Friday after Thanksgiving is called Black Friday. Even though retailers tried to change it in order to encourage a more positive frame of reference to their customers, the name stuck.
Black Friday was once signaled by the Santa Claus Parade. After the conclusion of the parade, the holiday season (and thus shopping) had officially began. It didn't become a household term until the 1990's, when advertisers and retailers saw an opportunity to move inventory by promoting another holiday. The term began in Philadelphia, to describe the crowd and congestion in traffic on that day. It moved slightly to the New Jersey area in the 1980's. Eventually, it caught on nationwide in the mid 1990's, and now it is a ubiquitous event with almost every retailer. Shoppers spend billions on this day every year on gifts for themselves and loved ones.
The following days after Black Friday are inspired by the name, and have similar meanings and significances. For example, Small Business Saturday is the Saturday after Thanksgiving, and it encourages shoppers to patron local small businesses in order to support their community. Another alternative to Black Friday is Cyber Monday, which is growing in popularity every year as more shoppers become comfortable with digital shopping. On Cyber Monday, shoppers can find great deals on all of the products they love, and some they have never even heard of, all from the comfort of their home or convenience of their smartphone. A few weeks down the line is Green Monday, which is another big shopping day in December preceding the Christmas holiday.
Whenever and wherever you choose to shop, you've probably heard of Black Friday. It's a big event for many customer service places, and there are plenty of deals to be had.
500,000-Year-Old Wooden Structure Rewrites History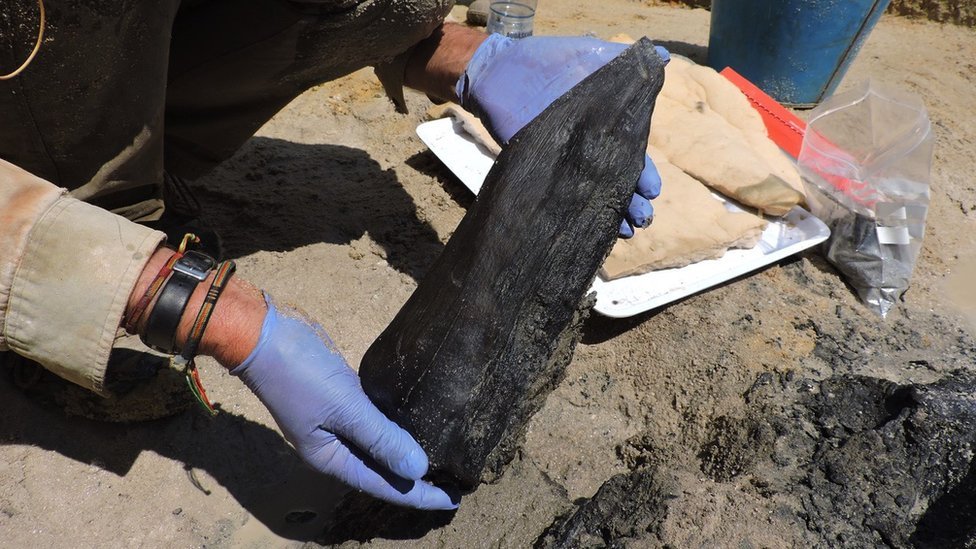 In an archaeological discovery, a wooden structure dating back an astonishing 500,000 years has been unearthed on the banks of a river in Zambia, challenging long-held beliefs about the capabilities of ancient humans. Researchers stumbled upon these ancient wooden logs, a revelation that has the potential to reshape our understanding of the lives of early humans.
The find, located on the riverbanks near Zambia's Kalambo Falls, provides compelling evidence that stone-age people may have constructed primitive shelters, forever altering our perception of their intelligence and resourcefulness. Archaeologist Prof Larry Barham, who led the research, was profoundly impacted by the discovery, stating, "This find has changed how I think about our early ancestors."
What makes this find truly remarkable is that it suggests ancient humans did more than merely survive; they thrived by creating something entirely new. These early humans exhibited intelligence, imagination, and craftsmanship by fashioning structures from wood, a material that had never before been transformed into such large and sophisticated objects.
The researchers also uncovered ancient tools, including digging sticks, but the most exciting find was two pieces of wood positioned at right angles to each other. "One is lying over the other, and both pieces of wood have notches cut into them," explained Geoff Duller, a professor of geography at the University of Aberystwyth and a member of the research team. "You can clearly see those notches have been cut by stone tools, making the two logs fit together to become structural objects."
Radiocarbon dating confirmed the wood's age, placing it at a staggering 476,000 years old. This revelation has ignited curiosity about the woodworking traditions of ancient societies, challenging the prevailing notion that early humans led simplistic, nomadic lives.
Perrice Nkombwe, a team member from the Livingstone Museum in Zambia, expressed her astonishment, saying, "I was amazed to know that woodworking was such a deep-rooted tradition. It dawned on me that we had uncovered something extraordinary."
The preservation of the wooden structure itself is a miracle. Typically, wood decays over time unless preserved under specific conditions. However, in the waterlogged environment along the Kalambo Falls, the wood remained intact, essentially pickled by the elements for millennia.
While the exact purpose of this ancient wooden structure remains a mystery, it has sparked numerous speculations. Prof. Duller suggests it might have been used as a place to sit beside the river and fish, although a complete understanding of its function remains elusive.
Moreover, the identity of the individuals who constructed this structure raises intriguing questions. "We don't know – it could have been Homo sapiens, and we just haven't discovered fossils from that age yet," Prof. Duller added. "But it could be a different species – [perhaps] Homo erectus or Homo naledi – there were a number of hominid species around at that time in southern Africa."
This discovery has the potential to enrich our understanding of ancient woodworking techniques, craftsmanship, and human interaction with the environment. As researchers continue their work at the Kalambo Falls site, the pages of history are being rewritten, and our appreciation for the ingenuity of our ancient ancestors grows ever deeper.